In the first part of a series that identifies the best current NFL players across a number of categories, theScore selects the top professional from each Power 5 school. (Only players signed to a roster were considered.)
Best of the NFL:
Independents
BYU: Kyle Van Noy, LB Dolphins
Van Noy turned around his career with the Patriots, playing a key defensive role on two Super Bowl winners and providing more value than his raw numbers suggest. He landed a four-year, $51-million deal with the Dolphins in free agency.
Runner-up: Fred Warner, LB, 49ers
Notre Dame: Quenton Nelson, G, Colts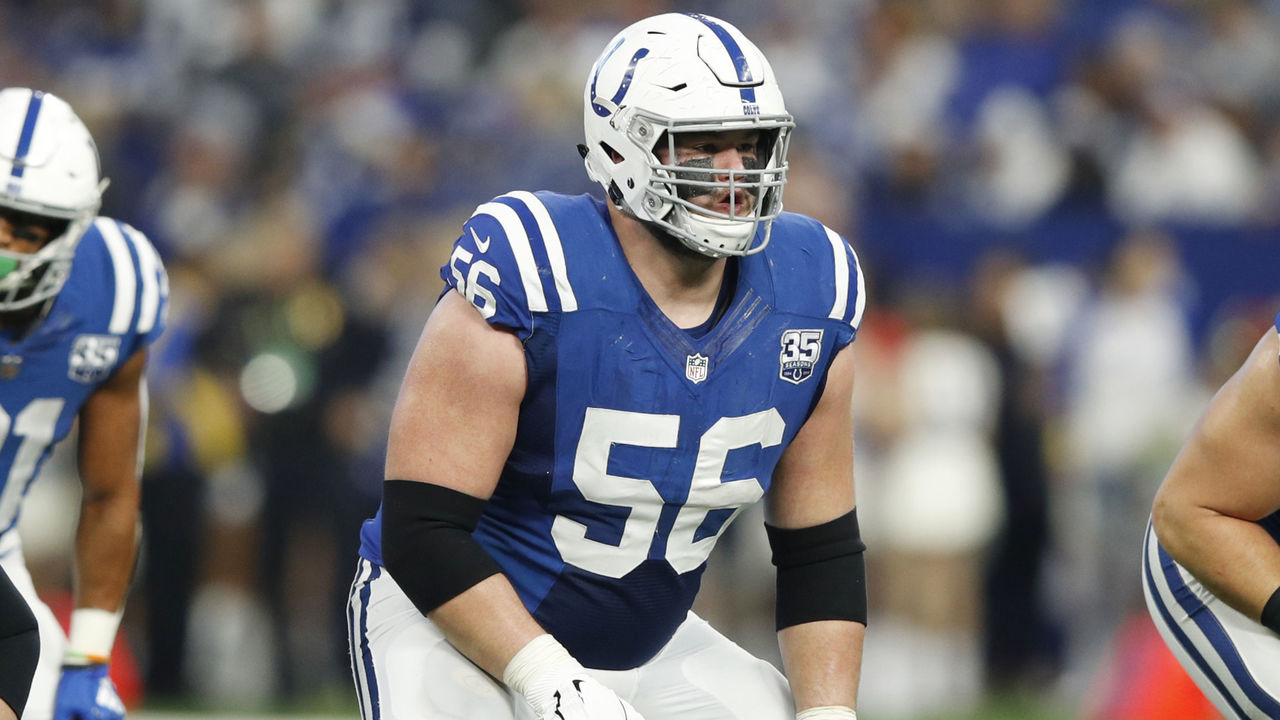 An all-Notre Dame offensive line in the NFL would be downright terrifying, with at least three able to argue they're the best at their respective position. But our money is on Nelson as the best lineman, period.
Runner-up: Zack Martin, G, Cowboys/Ronnie Stanley, T, Ravens
ACC
Boston College: Matt Ryan, QB, Falcons
A perennial 4,000-yard passer and former MVP, Ryan is already one of the most accomplished players from Boston College, active or not.
Runner-up: Harold Landry, LB, Titans
Clemson: DeAndre Hopkins, WR, Cardinals
Hopkins has delivered two 1,500-yard campaigns, five 1,000-yard seasons, and countless highlights since entering the league in 2013. He's the crown jewel of an abundance of talent to come out of Clemson under Dabo Swinney.
Runner-up: Deshaun Watson, QB, Texans
Duke: Jamison Crowder, WR, Jets
When healthy, Crowder has been a valuable slot weapon for both the Redskins and Jets. He led New York in receiving with 833 yards and six touchdowns last season.
Runner-up: Daniel Jones, QB, Giants
Florida State: Rodney Hudson, C, Raiders
Only Jason Kelce has been able to rival Hudson as the gold standard at center over the last five years. However, Hudson has only been penalized seven times to Kelce's 13 since 2017.
Runner-up: Jalen Ramsey, CB, Rams
Georgia Tech: Darren Waller, TE, Raiders
Waller emerged from obscurity last season to become one of football's most productive tight ends. He led the Raiders in receiving with 1,145 yards and then inked a three-year extension.
Runner-up: Shaq Mason, G, Patriots
Louisville: Lamar Jackson, QB, Ravens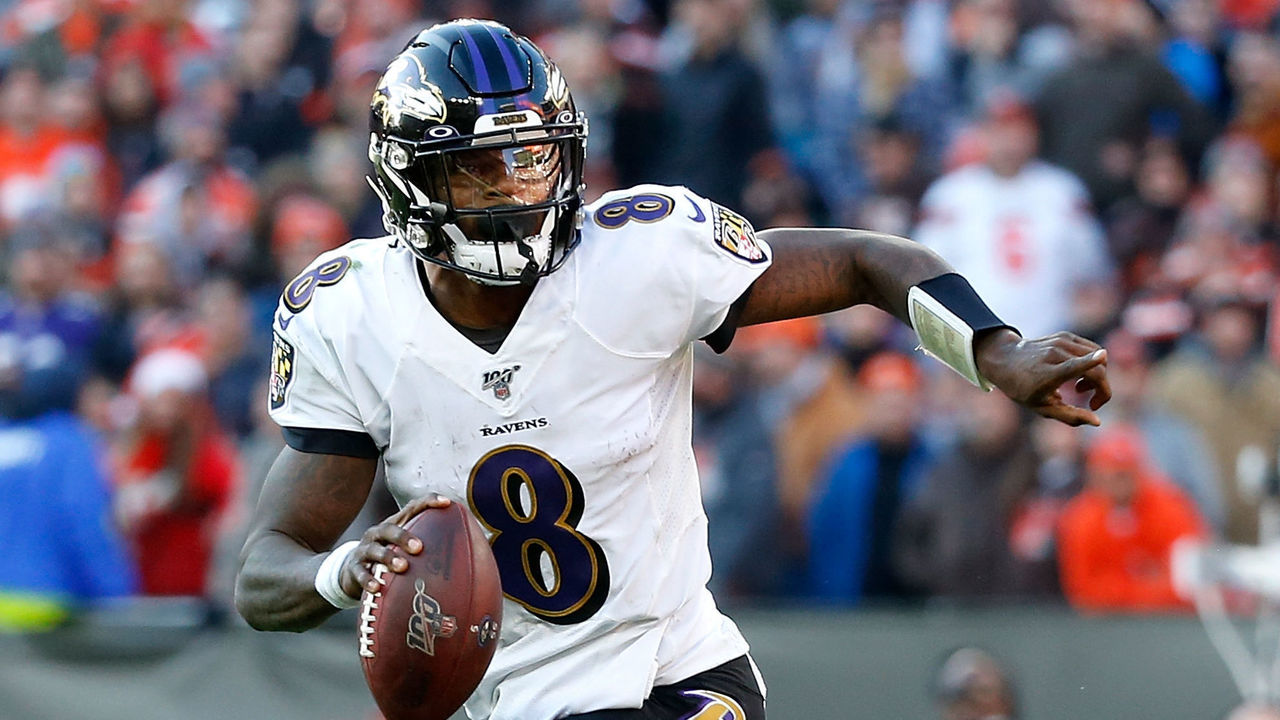 A breakout sophomore season catapulted Jackson to superstardom, an MVP award, and the cover of Madden 21. The only thing left for Jackson to track down is a Lombardi Trophy.
Runner-up: DeVante Parker, WR, Dolphins
Miami: Calais Campbell, DL, Ravens
At 33, Campbell remains as versatile and effective as ever. He's looking to notch at least five sacks for a 12th consecutive season as he joins the Ravens, who acquired him from the Jaguars in an offseason trade.
Runner-up: Greg Olsen, TE, Seahawks
North Carolina: Robert Quinn, LB, Bears
A resurgence with the Cowboys put Quinn back on the national radar. His 11.5 sacks last year marked his highest total since 2013 and the first time he hit double digits since 2014.
Runner-up: Tre Boston, S, Panthers
NC State: Philip Rivers, QB, Colts
Rivers is coming off a woeful season with the Chargers but could conceivably bounce back behind the Colts' sensational offensive line. No matter how Rivers performs in Indianapolis, it's safe to assume Bradley Chubb will be flying the flag for NC State by 2021.
Runner-up: Joe Thuney, G, Patriots
Pittsburgh: Aaron Donald, DT, Rams
Donald might be the NFL's best player regardless of position. The two-time Defensive Player of the Year has 44 sacks over the last three seasons, which is outrageous for an interior lineman.
Runner-up: Larry Fitzgerald, WR, Cardinals
Syracuse: Chandler Jones, LB, Cardinals
For a school with such a small pipeline, Syracuse has certainly produced some gems. Jones has earned a seat at the table with Orange legends like Jim Brown, Marvin Harrison, Donovan McNabb, and Dwight Freeney.
Runner-up: Justin Pugh, G, Cardinals
Virginia Tech: Kyle Fuller, CB, Bears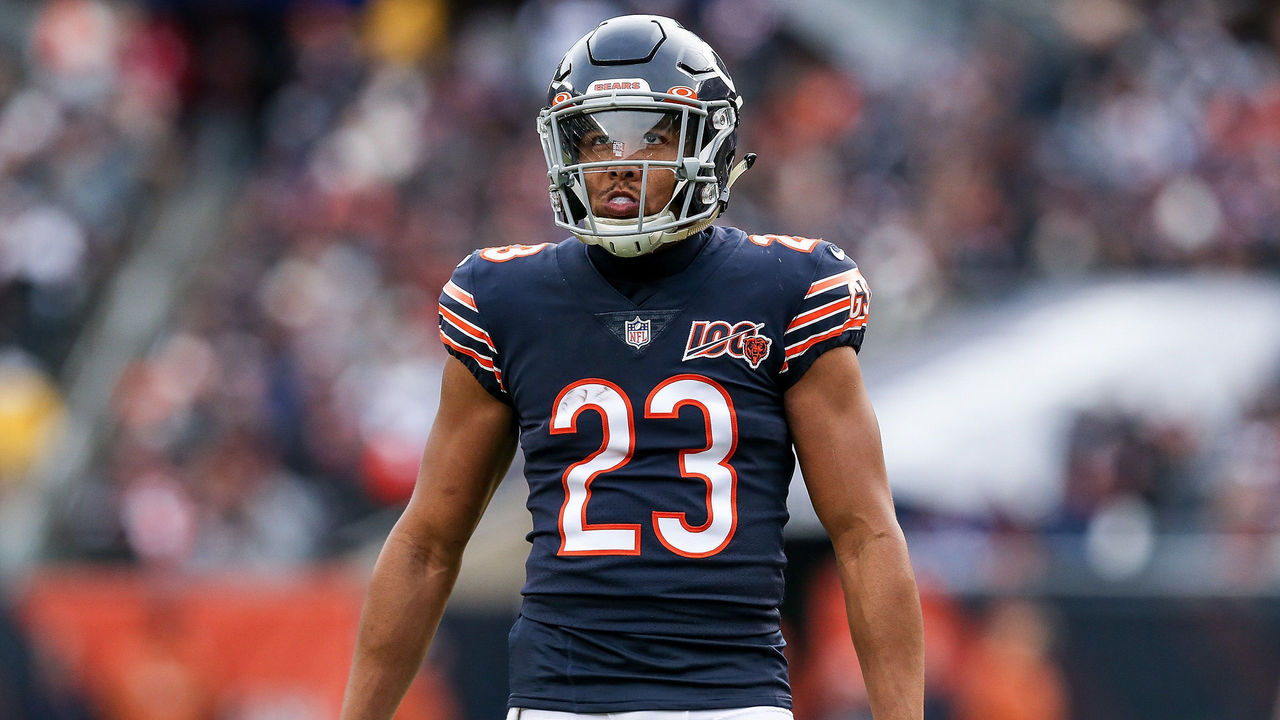 All four Fuller brothers reached the NFL via Virginia Tech, but Kyle is the only one to make a Pro Bowl. The third Fuller brother is one season removed from topping the league with seven interceptions.
Runner-up: Duane Brown, T, Seahawks
Virginia: Anthony Harris, S, Vikings
Harris hauled in six picks to share the NFL lead in his first campaign as a full-time starter. His breakout led the Vikings to assign him the franchise tag for fear of losing him in free agency.
Runner-up: Juan Thornhill, S, Chiefs
Wake Forest: Jessie Bates, S, Bengals
It had been a while since someone from Wake Forest truly made a mark in the NFL, but Bates has bucked the trend. The up-and-coming defensive back could challenge for a Pro Bowl nod in 2020.
Runner-up: Kevin Johnson, CB, Browns
Big Ten
Illinois: Whitney Mercilus, LB, Texans
With Jadeveon Clowney gone and J.J. Watt injured for much of last year, Mercilus finally received his due from fans and media alike. He powered the Texans' pass rush in 2019 and finished with 7.5 sacks, tying the second-highest mark of his career.
Runner-up: Ted Karras, C, Dolphins
Indiana: Rodger Saffold, G, Titans
Saffold has settled in nicely at left guard after his early-career struggles at tackle. His addition to the Titans helped Derrick Henry rumble to a rushing title in 2019, while his departure from the Rams contributed to their diminished ground attack.
Runner-up: Jordan Howard, RB, Dolphins
Iowa: George Kittle, TE, 49ers
Despite an underwhelming four-year career at Iowa, Kittle has blossomed into arguably the NFL's best tight end. With Travis Kelce hailing from Cincinnati, Kittle is undoubtedly the best player at his position from a Power Five program.
Runner-up: Bryan Bulaga, T, Chargers
Maryland: Stefon Diggs, WR, Bills
Regarded by many as the game's best route-runner, Diggs has carved out back-to-back seasons of 1,000 yards or more. The fiery receiver will attempt to make it three straight with the Bills.
Runner-up: Yannick Ngakoue, DE, Jaguars
Michigan: Tom Brady, QB, Buccaneers
There isn't much to say about Brady that you don't already know, but it's comical to recall that he spent his senior season at Michigan in a platoon with Drew Henson.
Runner-up: Frank Clark, DE, Chiefs
Michigan State: Kirk Cousins, QB, Vikings
In getting the playoff monkey off his back, Cousins finally proved he could elevate his game on a grand stage. While his star grew, former college teammate Le'Veon Bell saw his shrink with a disappointing Jets debut.
Runner-up: Le'Veon Bell, RB, Jets
Minnesota: De'Vondre Campbell, LB, Cardinals
Campbell struggles with inconsistency but was solid enough to fill a starting spot for the Falcons for four consecutive seasons. Few from Minnesota have boasted a stronger resume in recent times.
Runner-up: Eric Murray, S, Texans
Nebraska: Lavonte David, LB, Buccaneers
David has shown no hint of regression as he's gotten older. If anything, the 30-year-old captain might be coming off his best season with the Buccaneers.
Runner-up: Ndamukong Suh, DT, Buccaneers
Northwestern: Anthony Walker, LB, Colts
With such little pro representation, it's fascinating that Northwestern wins as often as it does. In Walker, the school can at least attach itself to an established starter on a quality team in the Colts.
Runner-up: Ifeadi Odenigbo, DE, Vikings
Ohio State: Michael Thomas, WR, Saints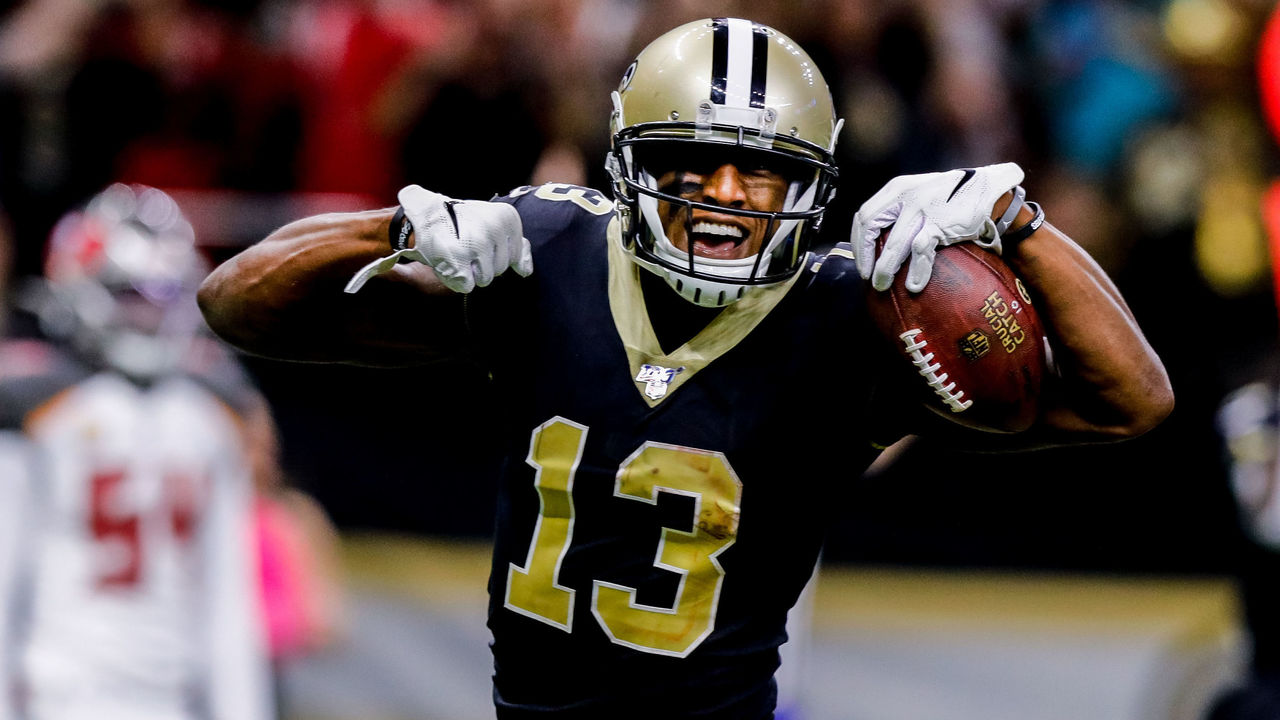 The Ohio State pool is deep, but the nod must go to the single-season record-holder for receptions. Thomas posted a league-best 1,725 receiving yards a year ago, which was over 300 yards more than the next-best receiver, Julio Jones.
Runner-up: Cameron Heyward, DL, Steelers/Joey Bosa, DE, Chargers
Purdue: Drew Brees, QB, Saints
Purdue hasn't churned out much NFL talent lately. But even if it had, nobody would overtake Brees, the NFL's all-time leader in passing yards.
Runner-up: Ryan Kerrigan, LB, Redskins
Penn State: Saquon Barkley, RB, Giants
It took only one year for Barkley to establish himself as an all-world talent. Despite an injury-riddled sophomore campaign, he still holds the advantage over another offensive playmaker.
Runner-up: Chris Godwin, WR, Buccaneers
Rutgers: Devin McCourty, S, Patriots
Devin and Jason McCourty have both stood out throughout the past decade, but the former separated himself as the better overall player. The safety was a core piece of the Patriots' second dynasty.
Runner-up: Jason McCourty, CB, Patriots
Wisconsin: Russell Wilson, QB, Seahawks
Wilson only spent one year at Wisconsin, but he's ascended into the top tier of quarterbacks and thus edges a pair of defensive stars for this honor.
Runner-up: J.J. Watt, DE, Texans/T.J. Watt, LB, Steelers
Big 12
Baylor: Xavien Howard, CB, Dolphins
Howard has developed into a cornerstone for the Dolphins and made the Pro Bowl in 2018 after coming down with seven interceptions. Baylor hasn't produced much competition for him lately.
Runner-up: Andrew Billings, DT, Browns
Iowa State: A.J. Klein, LB, Bills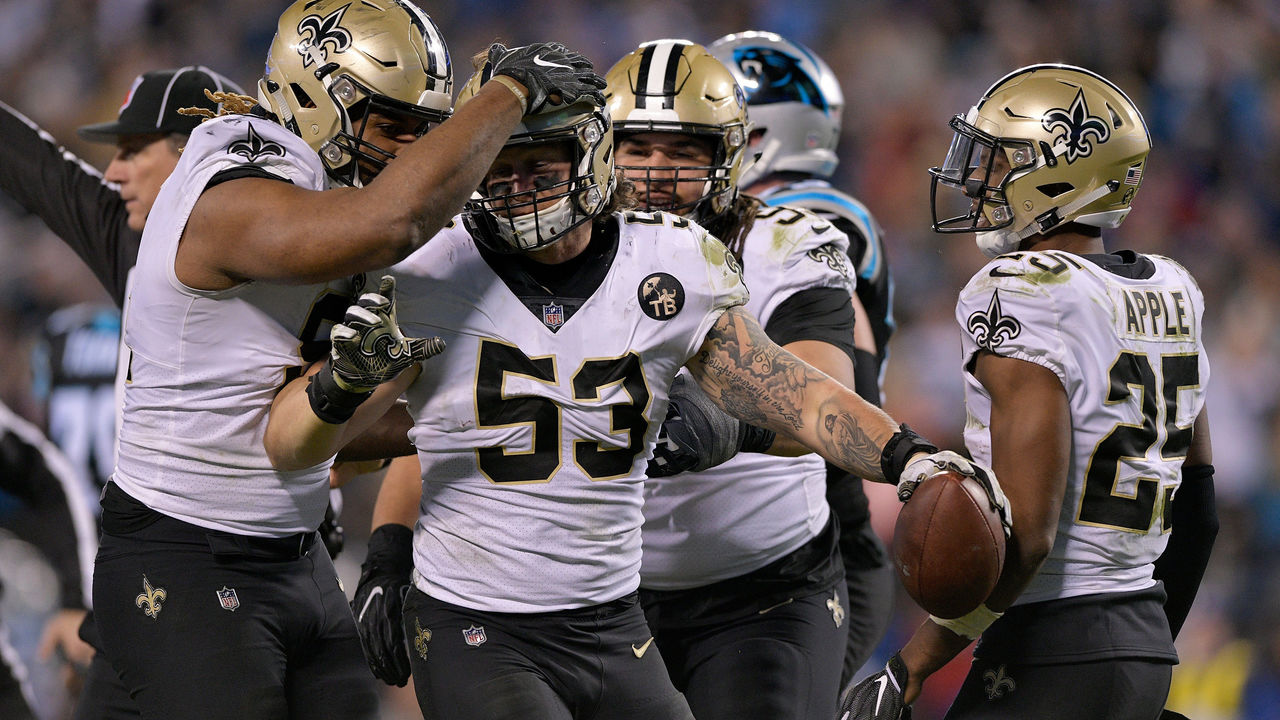 Klein is one of the few Iowa State products over the last decade or so to etch out a meaningful role in the NFL. He was a three-year starter for the Saints before moving on to the Bills in free agency.
Runner-up: Allen Lazard, WR, Packers
Kansas: Chris Harris Jr., CB, Chargers
In the past, this would come down to Harris and Aqib Talib, a pair of corners who were Broncos teammates for several seasons. Now that Talib is both a diminished version of himself and a free agent, it's an easy call.
Runner-up: Bradley McDougald, S, Seahawks
Kansas State: Tyler Lockett, WR, Seahawks
Lockett has emerged as Russell Wilson's new favorite weapon in a receiving corps that has deteriorated in recent years. The 27-year-old went over 1,000 yards receiving for the first time in 2019.
Runner-up: Cody Whitehair, C, Bears
Oklahoma: Lane Johnson, T, Eagles
Johnson has taken over as the NFL's top right tackle - just ask DeMarcus Lawrence, who has consistently been neutralized when the Cowboys face the Eagles. Trent Williams likely would have been a factor here had he not sat out the 2019 season.
Runner-up: Joe Mixon, RB, Bengals
Oklahoma State: Chris Carson, RB, Seahawks
With back-to-back 1,000-yard seasons, Carson has given the Seahawks the type of running game they had been missing since they employed Marshawn Lynch in his heyday.
Runner-up: Lane Taylor, G, Packers
TCU: Jerry Hughes, DE, Bills
Hughes continues to wreak havoc in opposing backfields despite his sack totals tailing off. He's been the Bills' top edge presence for most of the last seven years.
Runner-up: Marcus Cannon, T, Patriots
Texas: Earl Thomas, S, Ravens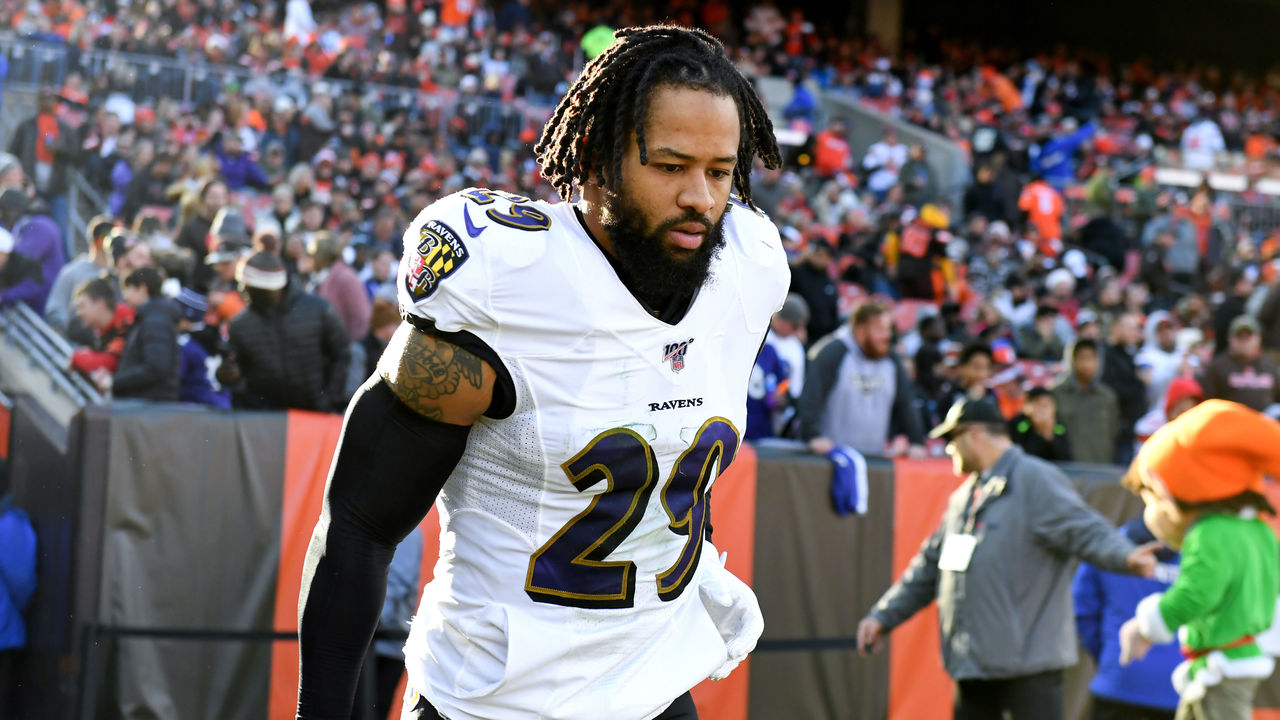 One of the founding members of the Legion of Boom is still a game-changer, just not with the Seahawks. Instead, Thomas is aiding the Ravens' chase at another Super Bowl.
Runner-up: Justin Tucker, K, Ravens
Texas Tech: Patrick Mahomes, QB, Chiefs
It's hilarious that only three schools - Texas Tech, Oklahoma State, and Rice - offered Mahomes a scholarship. The 24-year-old is revolutionizing the NFL before our eyes.
Runner-up: Danny Amendola, WR, Lions
West Virginia: Quinton Spain, G, Bills
Spain contributed to the Bills' improved offensive line last year, playing his way to a three-year, $15-million extension. The list of former Mountaineers in the NFL is shockingly lackluster.
Runner-up: Bruce Irvin, LB, Seahawks
SEC
Alabama: Julio Jones, WR, Falcons
For all the high draft picks that Alabama has produced under Nick Saban, Jones is the only one to truly reach superstar status. The seven-time Pro Bowler has led the NFL in receiving twice, with his largest output - 1,871 yards and eight touchdowns - coming in 2015.
Runner-up: Amari Cooper, WR, Cowboys/Derrick Henry, RB, Titans
Arkansas: Trey Flowers, DE, Lions
Flowers helped the Patriots win two titles, becoming one of the league's most well-rounded edge defenders along the way. He landed a five-year, $90-million deal from the Lions in 2019 despite never posting a 10-sack season.
Runner-up: Hunter Henry, TE, Chargers
Auburn: Cam Newton, QB, Patriots
The former MVP has a new home with the Patriots, but if he can get back to his old self, Newton will be one of the most dynamic quarterbacks in the league.
Runner-up: Dee Ford, DE, 49ers
Florida: Joe Haden, CB, Steelers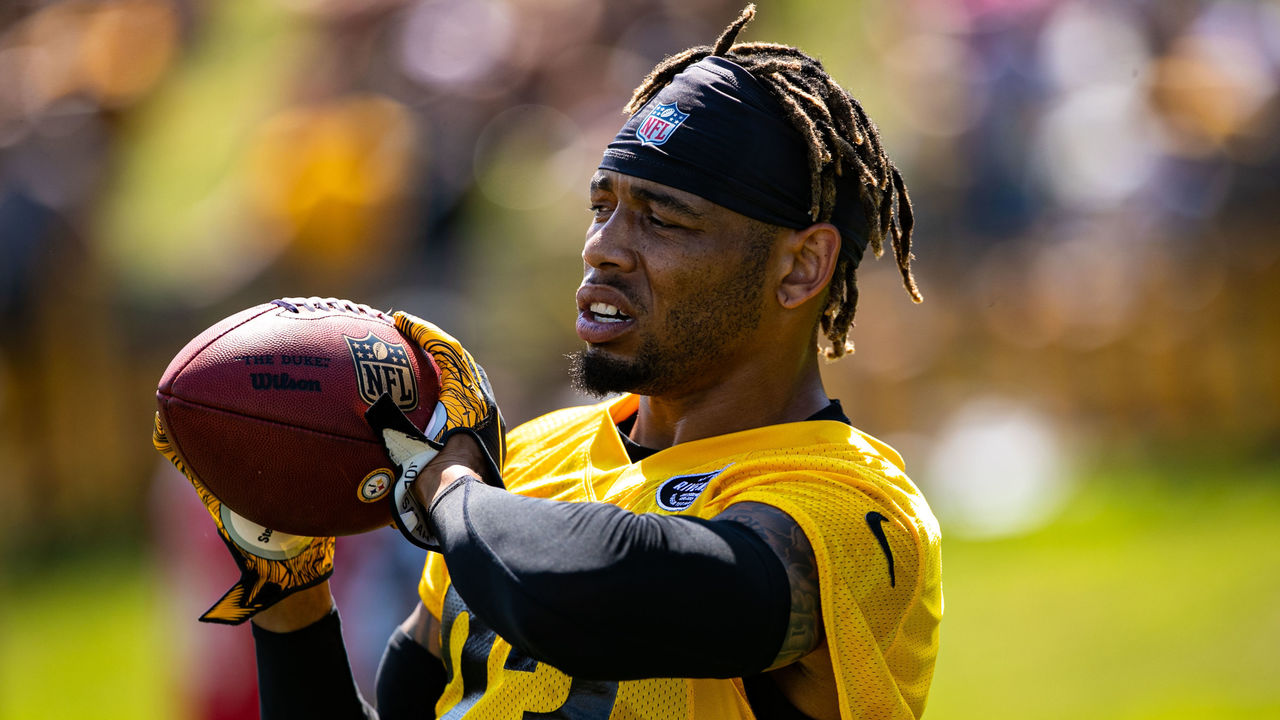 Florida owns a dubious list of prospects who flamed out in the NFL, but Haden isn't one of them. He's re-established himself as a No. 1 corner with the Steelers after appearing to hit a wall in the latter stages of his Browns tenure.
Runner-up: Dante Fowler, DE, Falcons
Georgia: Nick Chubb, RB, Browns
Chubb followed up his excellent rookie campaign with an even better sophomore season and now must be considered one of the best at his position. And that's what it takes to be called the best active player from Georgia because its talent pool is loaded.
Runner-up: Matthew Stafford, QB, Lions
Kentucky: Za'Darius Smith, LB, Packers
Smith has grown into a dynamic pass-rusher over the last two years and progressed to the cusp of stardom with a 13.5-sack campaign in 2019. He made the Pro Bowl as an alternate in his Packers debut.
Runner-up: Randall Cobb, WR, Texans
LSU: Odell Beckham Jr., WR, Browns
No school has built more active NFL stars than LSU. Beckham gets the nod here, but props are in order for worthy contenders such as Danielle Hunter, Patrick Peterson, Tyrann Mathieu, Tre'Davious White, Jamal Adams, Jarvis Landry, and Andrew Whitworth.
Runner-up: Danielle Hunter, DE, Vikings
Missouri: Sheldon Richardson, DT, Browns
He's bounced between teams, but Richardson has been an asset everywhere he's played. After one-year stops with the Seahawks and Vikings, the veteran appears to have found a home with the Browns.
Runner-up: Mitch Morse, C, Bills
Mississippi State: Fletcher Cox, DT, Eagles
Cox is one of a handful of interior linemen capable of dominating games as both a run-defender and pass-rusher. If not for Aaron Donald, Cox would be regarded as the best defensive tackle in professional football.
Runner-up: Dak Prescott, QB, Cowboys
Ole Miss: Laremy Tunsil, T, Texans
Since his nightmarish draft night, Tunsil has developed into an elite blind-side protector. The Texans made him the top-paid offensive tackle with a contract that carries an annual average salary of $22 million.
Runner-up: A.J. Brown, WR, Titans
South Carolina: Stephon Gilmore, CB, Patriots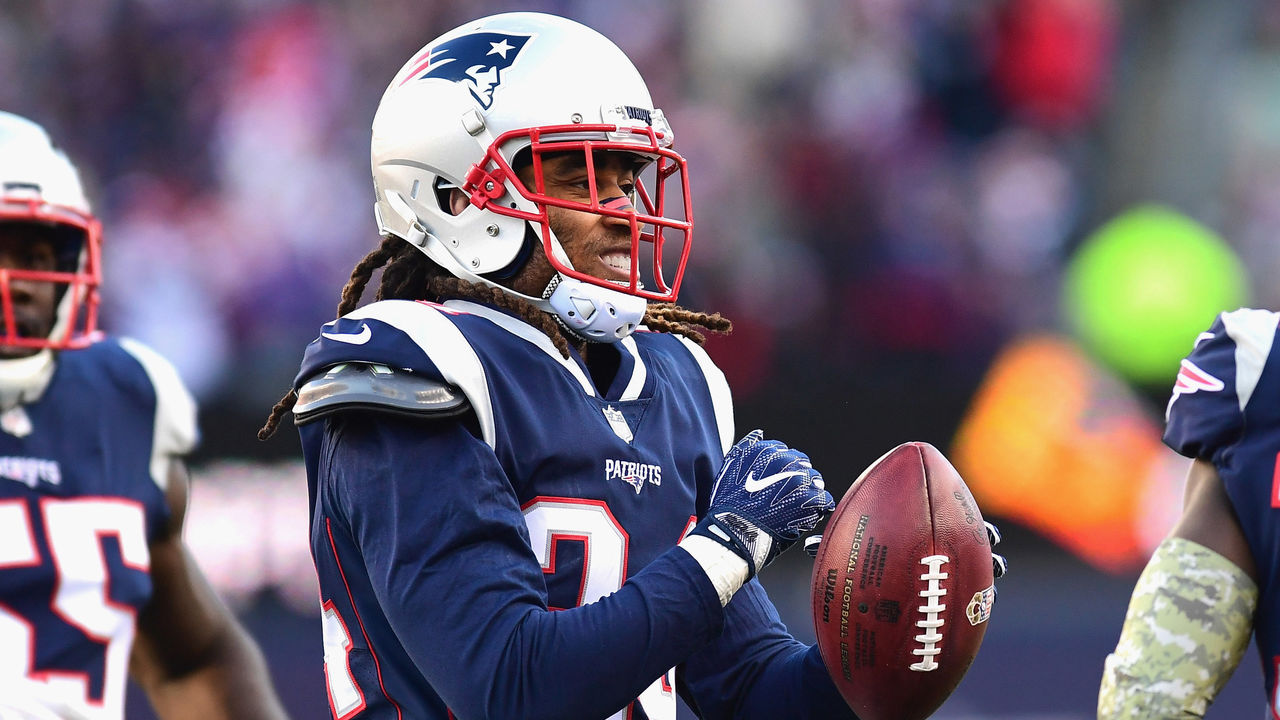 With two straight All-Pro campaigns, an interception to seal Super Bowl LIII, and a Defensive Player of the Year award in 2019, it's safe to call Gilmore the best corner in the NFL.
Runner-up: Melvin Ingram, DE, Chargers
Tennessee: Alvin Kamara, RB, Saints
Five years ago, this would have been Jason Witten's spot to shine in, but Kamara is now the face of Tennessee in the NFL. One of the most dynamic running backs in the league, Kamara fits perfectly into the Saints' creative offense.
Runner-up: Malik Jackson, DT, Eagles
Texas A&M: Von Miller, LB, Broncos
Three candidates deserve recognition here, but we're siding with Miller, a surefire Hall of Famer. The Super Bowl 50 MVP ranks second among active players with 106 career sacks.
Runner-up: Mike Evans, WR, Buccaneers/Myles Garrett, DE, Browns
Vanderbilt: Casey Hayward, CB, Chargers
Hayward has quietly been one of the league's top corners since joining the Chargers in 2016. He stands out within a thin group of former Commodores.
Runner-up: Zach Cunningham, LB, Texans
Pac-12
Arizona: Rob Gronkowski, TE, Buccaneers
No tight end has thrown more parties in the end zone over the last decade than Gronkowski, who owns 79 career touchdown catches. Fittingly, Gronkowski went to Arizona for its parties more than its football.
Runner-up: Nick Foles, QB, Bears
Arizona State: Lawrence Guy, DL, Patriots
Guy has started 46 of 48 games since signing with the Patriots in 2017. Despite a lack of national recognition, he's been a favorite of Bill Belichick.
Runner-up: Damarious Randall, S, Raiders
California: Aaron Rodgers, QB, Packers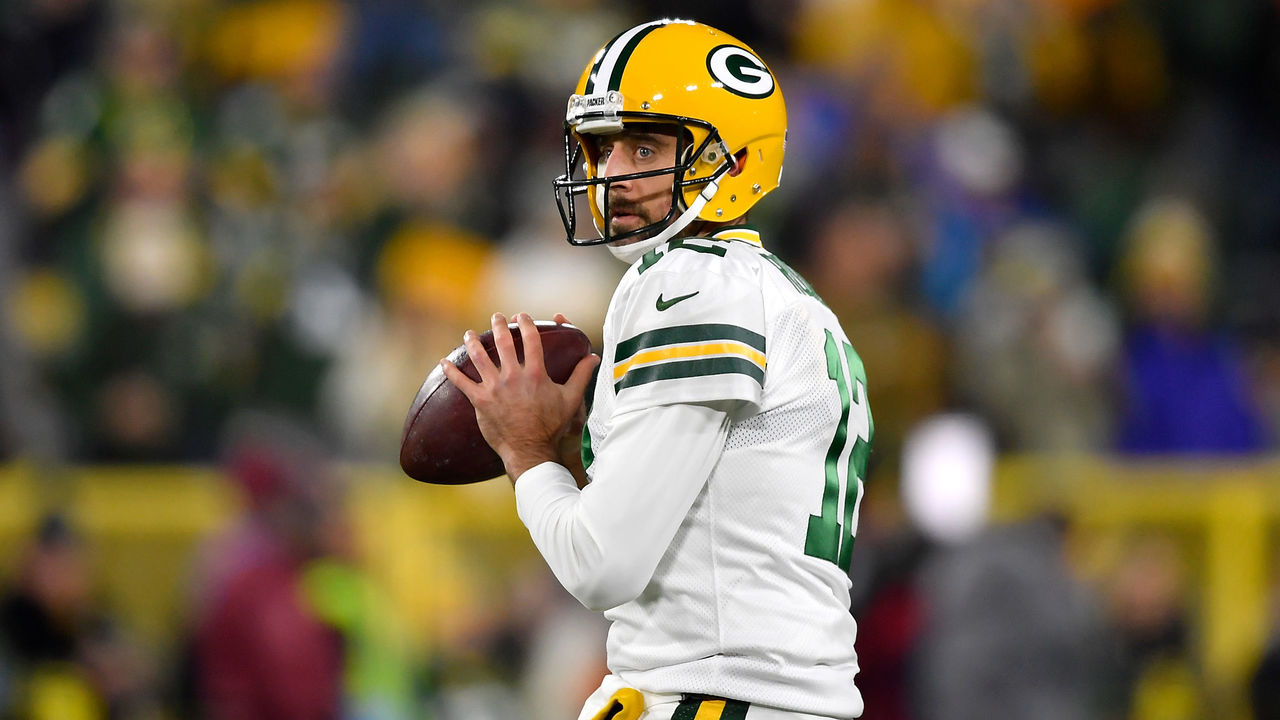 Considering the modest stature of the program, Cal has produced plenty of starpower. No star is greater than Rodgers, who will go down as one of the greatest quarterbacks in NFL history when all is said and done.
Runner-up: Cameron Jordan, DE, Saints
Colorado: David Bakhtiari, T, Packers
Bakhtiari is widely regarded as one of the top two or three left tackles in the game and has been named a first-team or second-team All-Pro in four straight years.
Runner-up: Phillip Lindsay, RB, Broncos
Oregon: DeForest Buckner, DT, Colts
The 49ers shipped Buckner to the Colts after realizing they couldn't afford him long term. The standout lineman, who notched 19.5 sacks over the last two seasons, received a four-year, $84-million extension with the Colts, validating the progress he made in San Francisco.
Runner-up: Patrick Chung, S, Patriots
Oregon State: Brandin Cooks, WR, Texans
Cooks eclipsed 1,000 yards with three different teams over his first six seasons. From the day the Saints drafted him in the first round in 2014, Cooks has been considered one of the game's fastest wideouts.
Runner-up: Steven Nelson, CB, Steelers
Stanford: Christian McCaffrey, RB, Panthers
In one of the toughest decisions on the list, McCaffrey landed the selection over Richard Sherman. Both are among the best players at their respective positions, but McCaffrey's versatility is too impressive to overlook.
Runner-up: Richard Sherman, CB, 49ers
UCLA: Eric Kendricks, LB, Vikings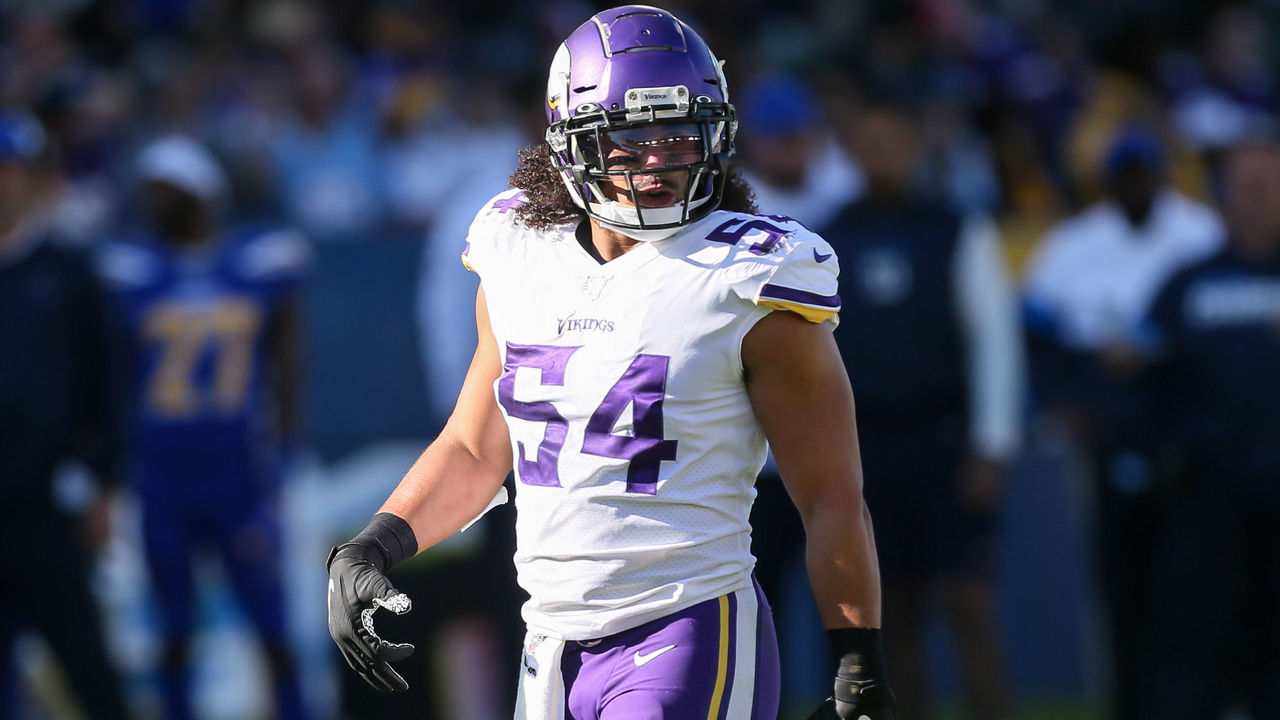 Kendricks is coming off his best season and was rewarded with a selection to the All-Pro team. His excellent work in coverage was vital for the Vikings given the struggles of their other linebackers.
Runner-up: Kenny Clark, DT, Packers
USC: Tyron Smith, T, Cowboys
Smith has been anchoring ferocious Cowboys offensive lines since 2011. He's struggled with injuries, but the mobile version of Smith is as good as it gets at left tackle.
Runner-up: Robert Woods, WR, Rams
Utah: Marcus Williams, S, Saints
He may still be remembered as the safety who overran Stefon Diggs in the Minneapolis Miracle, but Williams has evolved into a top-notch defender since that horrific blunder.
Runner-up: Star Lotulelei, DT, Bills
Washington: Marcus Peters, CB, Ravens
After a shaky season-and-a-half with the Rams, Peters rediscovered his form with the Ravens last year en route to his first Pro Bowl since 2016. At his best, Peters is a quintessential ball hawk.
Runner-up: Cory Littleton, LB, Raiders
Washington State: Gardner Minshew, QB, Jaguars
A sixth-round pick in 2019, Minshew played so well as a rookie that the Jaguars penciled him into their 2020 starting lineup and traded veteran Nick Foles in the offseason.
Runner-up: Jalen Thompson, S, Cardinals