Top 25 players in college hoops: 25-21
During the opening week of the 2019-20 season, theScore's John Chick and Chicco Nacion will be counting down the top 25 players in college hoops. We'll reveal five every day leading up to the first weekend of play.
25-21 | 20-16 | 15-11 | 10-6 | 5-1
25. Payton Pritchard, Oregon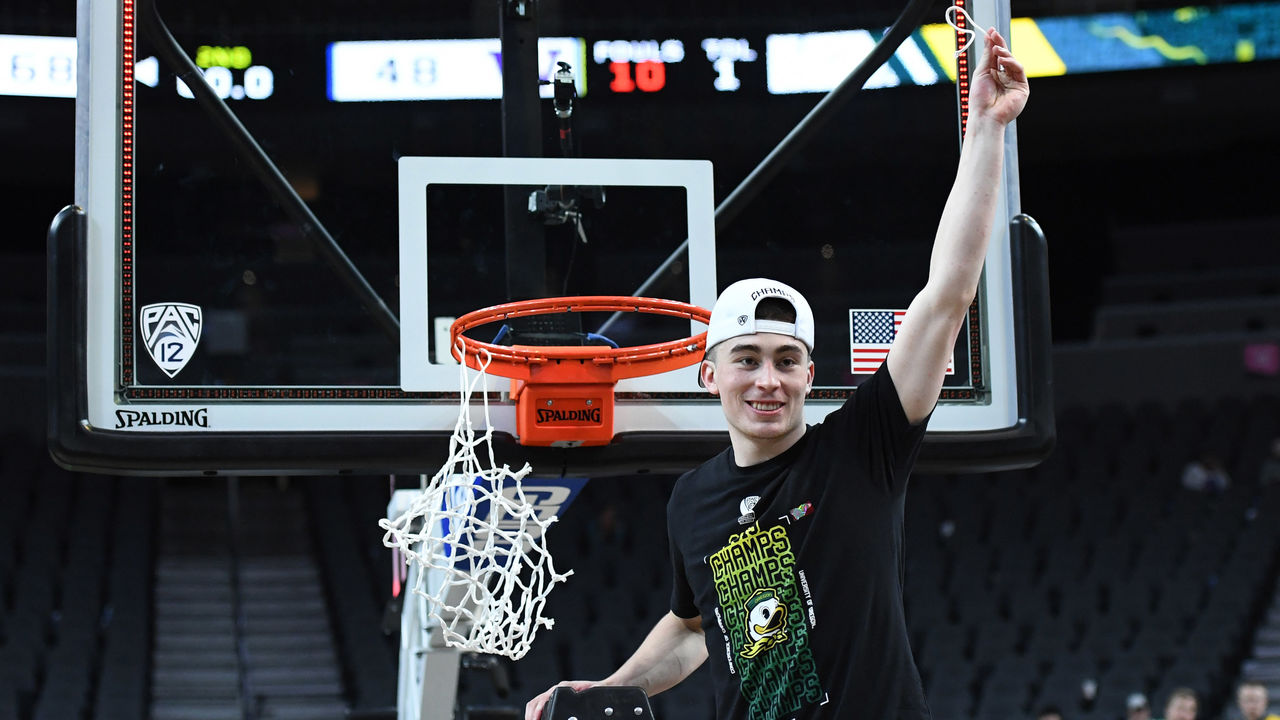 Pritchard's strong play down the stretch last season lifted Oregon from a bubble team to the Sweet 16 of the NCAA Tournament. The Ducks rattled off 10 straight wins - including an upset of top-seeded Washington in the Pac-12 Championship game - before suffering a narrow loss to eventual national champs Virginia.
The 6-foot-2 guard was nothing short of spectacular, averaging 15.8 points, 5.3 assists, and 2.3 steals during that span. Pritchard will be counted on once again to lead Oregon's offense; he'll have help from a loaded 2019 recruiting class that features five ESPN top 100 prospects, including five-star power forward C.J. Walker.
24. Ashton Hagans, Kentucky
Hagans started 30 games for Kentucky last season, establishing his spot in the Wildcats' backcourt with his tremendous on-ball defense. He averaged 1.6 steals per game during the 2018-19 campaign to earn SEC co-Defensive Player of the Year honors and should form a strong defensive tandem with incoming freshman guard Tyrese Maxey.
Hagans was also among the top playmakers in the conference, tallying the fifth-most assists by a Kentucky freshman (161) while finishing seventh in the SEC with 4.5 dimes per game. He thrived in pick-and-roll situations and pushed the pace effectively in transition. Maxey is a scoring-first guard which should give Hagans more opportunities to expand his playmaking. However, the promising sophomore will first need to cut down on his turnovers.
23. Tres Tinkle, Oregon State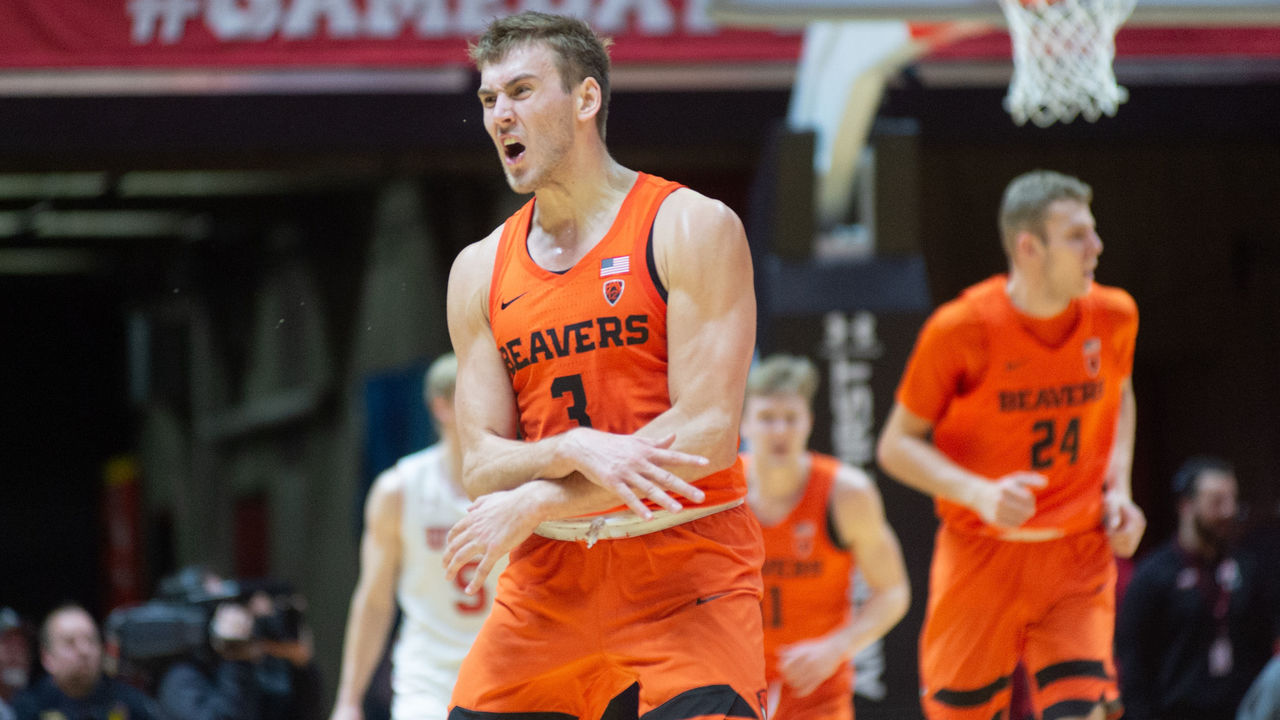 Tinkle has been one of the Pac-12's top offensive players since his freshman season in 2015-16. The 6-foot-8 forward has averaged 17.5 points across 95 career appearances at Oregon State and scored a conference-leading 624 total points in the previous campaign. Tinkle also has a knack for getting to the charity stripe, finishing within the Pac-12's top 10 in each of the last two seasons.
He's also more than just a scorer. Tinkle regularly stuffs the box score with rebounds, assists, and steals and has been a workhorse for the Beavers, averaging 36.4 minutes of play over the last pair of campaigns. Considering all of these factors, Tinkle should be a contender for Pac-12 Player of the Year.
22. Yoeli Childs, BYU
Childs is almost a sure double-double whenever he takes the court. The BYU star notched 17 of them last season to tie for 15th in the nation. Childs also topped the WCC in scoring (21.2) and rebounding (9.7) during the 2018-19 campaign to earn All-WCC first-team honors for the second consecutive year.
The 6-foot-8 forward is a force around the rim with his combination of strength and finesse. Childs can power his way to the basket and displays a soft touch with his go-to right hook shot. Last season, he began to expand his game beyond the arc, hitting a career-best 32.3% on 3.1 attempts per game.
21. Andrew Nembhard, Florida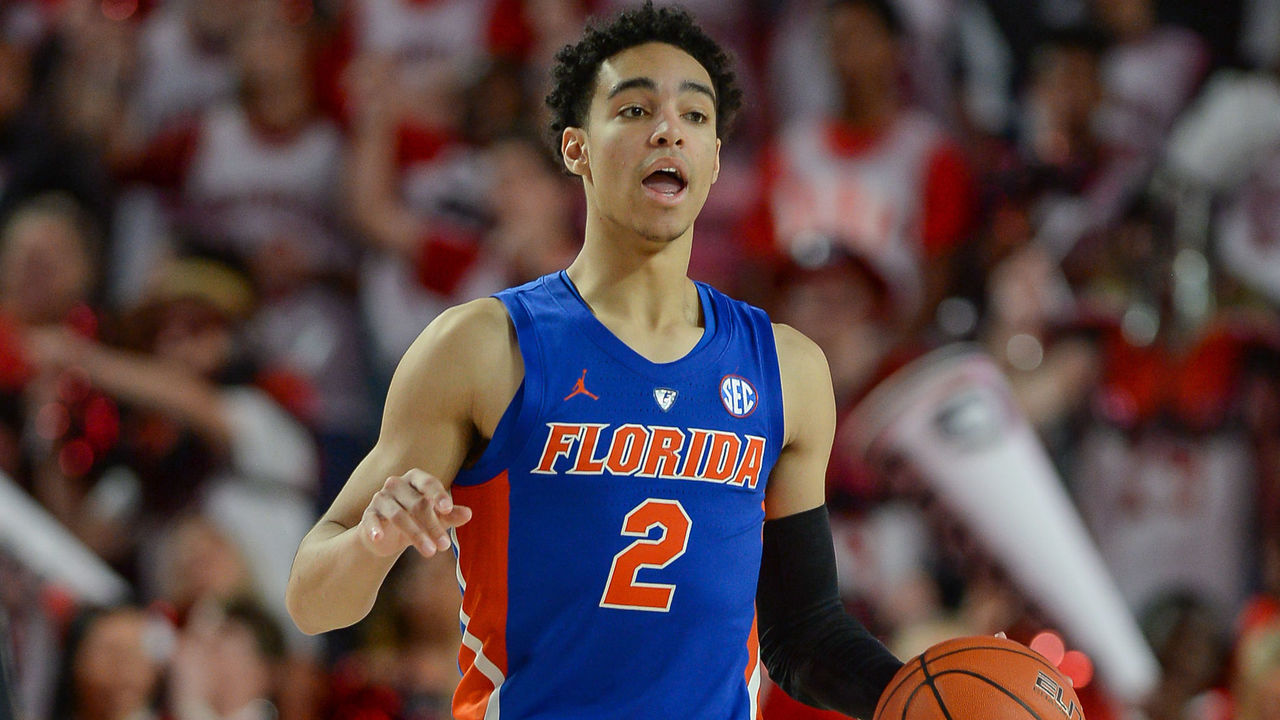 Nembhard has continuously shown an ability to lead at every level he's played in. During his senior year of high school, Nembhard was the floor general for an undefeated Montverde Academy squad that rolled to a 35-0 record and the 2018 national championship. During that same summer, Nembhard captained Canada to a silver medal at the FIBA U18 Americas Championship.
The 19-year-old will be called upon once again to guide a loaded Florida team with championship aspirations. Nembhard impressed during his first season in Gainesville, posting 5.4 dimes per game and a 32.8 assist percentage. The 6-foot-5 guard takes good care of the rock and makes great reads, specifically in pick-and-roll sequences. Nembhard creates a bevy of high-percentage scoring opportunities for his teammates which helps offset his developing jump shot.
Comments
✕
Top 25 players in college hoops: 25-21
  Got something to say? Leave a comment below!