4 breakout candidates for the NBA 2022-23 season
Fernando Medina / National Basketball Association / Getty
Several young NBA players elevate their game from role player to key cog every year. Here are some potential breakout candidates for the 2022-23 campaign.
Tyrese Haliburton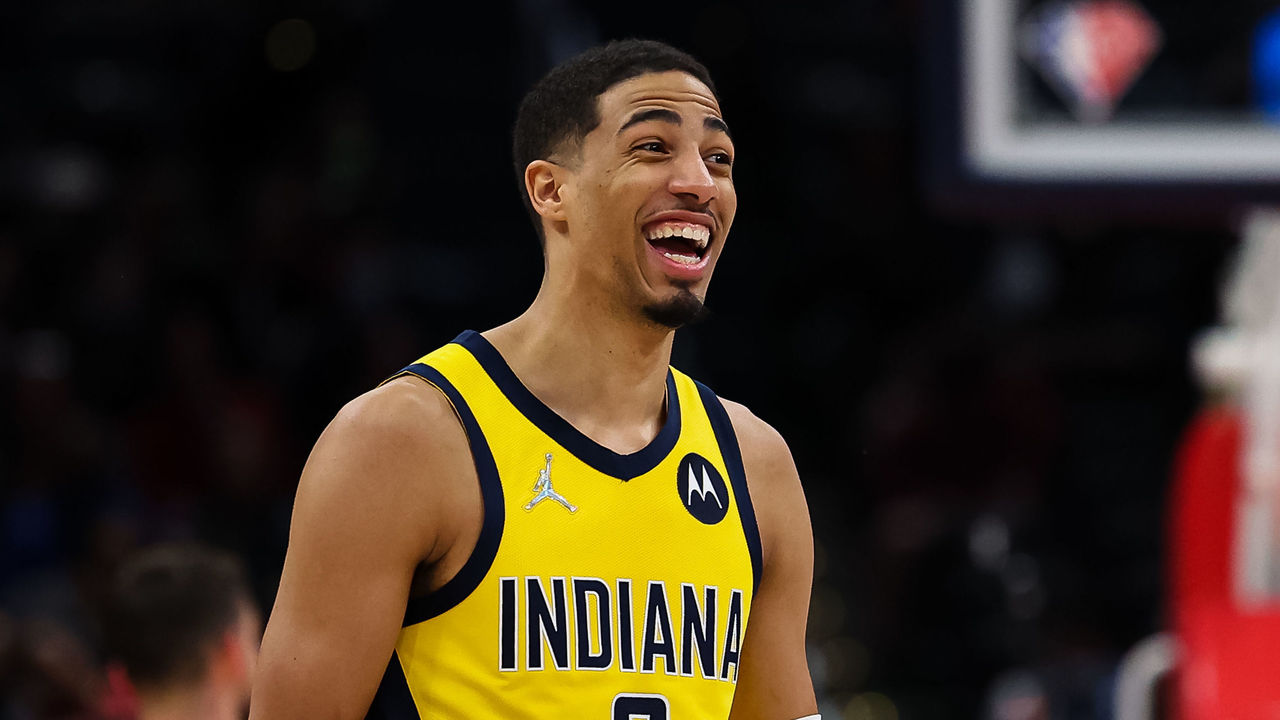 Haliburton is a no-brainer breakout candidate. One could argue he already broke out last season when he averaged 17.5 points and 9.6 assists in 26 games after the Sacramento Kings traded him to the Indiana Pacers. Still, Haliburton has yet to produce on that level over a full campaign.
The 22-year-old enters his third year in the league as the clear primary ball-handler in Indiana. Pacers GM Chad Buchanan called Haliburton a franchise cornerstone, the leader of what should soon be one of the youngest rosters in the league.
Haliburton is an efficient scorer, excellent playmaker, and solid defender. His efficiency improved last year after the trade, but his usage rate was barely above average at 20.3%. It wouldn't be surprising to see Haliburton average more than 20 points this season with more shot attempts, setting him up for a potential first All-Star appearance.
Keldon Johnson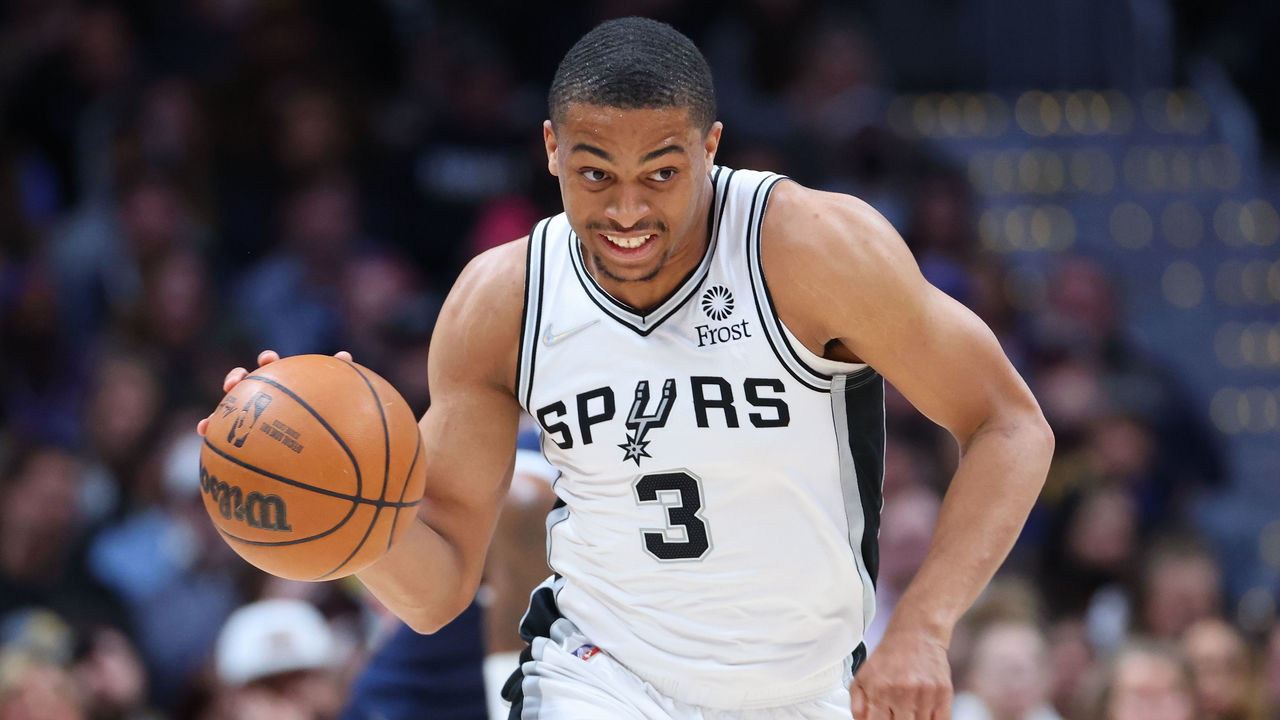 The San Antonio Spurs likely won't win many games in 2022-23, but that doesn't preclude Johnson from continuing his upward trajectory.
Johnson has improved his scoring over each of the past two seasons. He averaged 17 points and established himself as a legitimate perimeter threat last campaign, more than doubling his 3-point attempts from the 2020-21 season and shooting nearly 40% from beyond the arc.
The next step for the former first-round pick is improving his playmaking. San Antonio traded All-Star point guard Dejounte Murray - who led the team in both scoring and assists last year - to the Atlanta Hawks in July. With inexperienced guards Tre Jones and Devin Vassell likely to start in the Spurs' backcourt, Johnson will need to create shots for others more often.
Johnson averaged just 2.1 assists per game last season, but he's primed for more on-ball reps than ever before. He'll need to leverage the threat of his scoring to generate better looks for a team that sorely lacks offensive talent.
Wendell Carter Jr.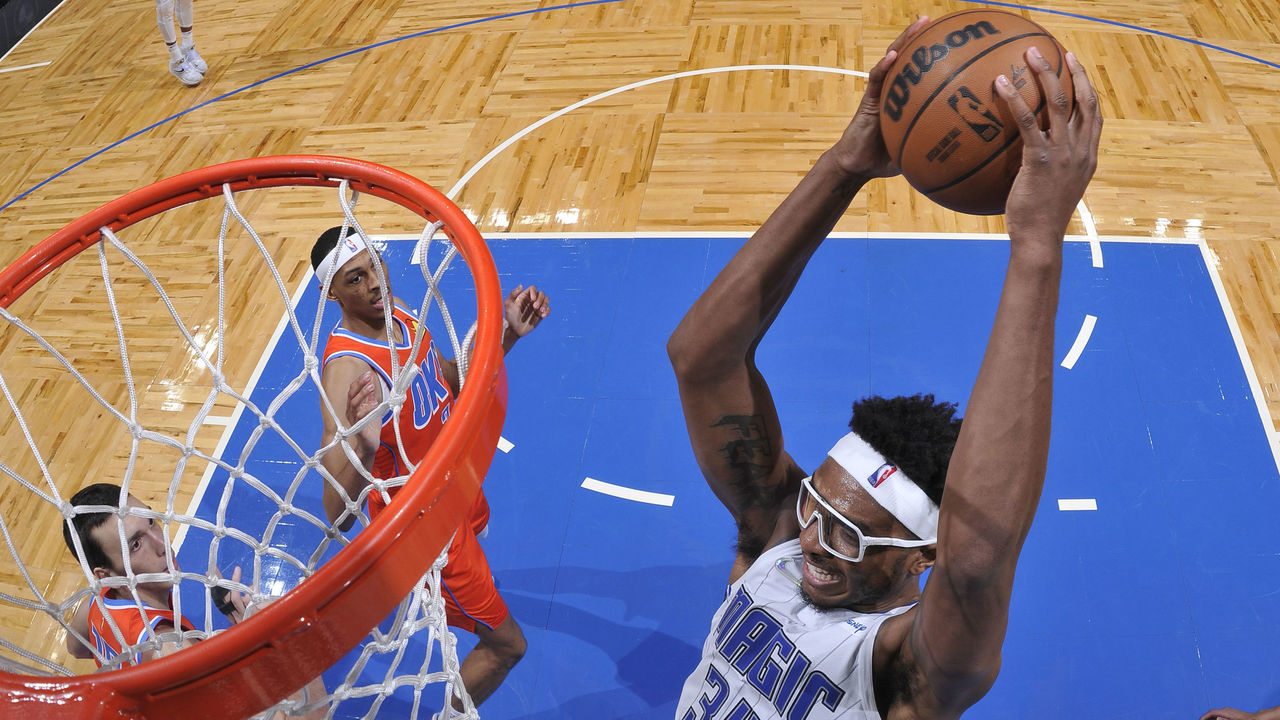 The 2021-22 campaign was a massive success for Carter Jr. He averaged career highs of 15 points and 10.5 rebounds in his first full season with the Orlando Magic, displaying the potential that led the Chicago Bulls to draft him in the top 10 in 2018.
With this year's No. 1 overall pick Paolo Banchero in the fold, Carter will officially shift back to center as Mo Bamba slides into a bench role. Banchero will provide Carter with another pick-and-roll partner - in addition to Franz Wagner, Cole Anthony, and Jalen Suggs.
Banchero projects as a high-level playmaker right away, making him a clean fit with Carter rolling to the rim. The rookie should elevate this offense as a whole, as the Magic ranked dead last in offensive efficiency last season and 29th in 2020-21.
If Orlando inches closer to a league-average offense, Carter may be one of the primary beneficiaries. He's already a solid finisher and excellent mid-range shooter, knocking down more than 46% of his jumpers between 10 feet and the 3-point arc last season. Carter's looks will only get easier with better shot creation from the Magic's perimeter players, paving the way for a strong fifth season as a pro.
Patrick Williams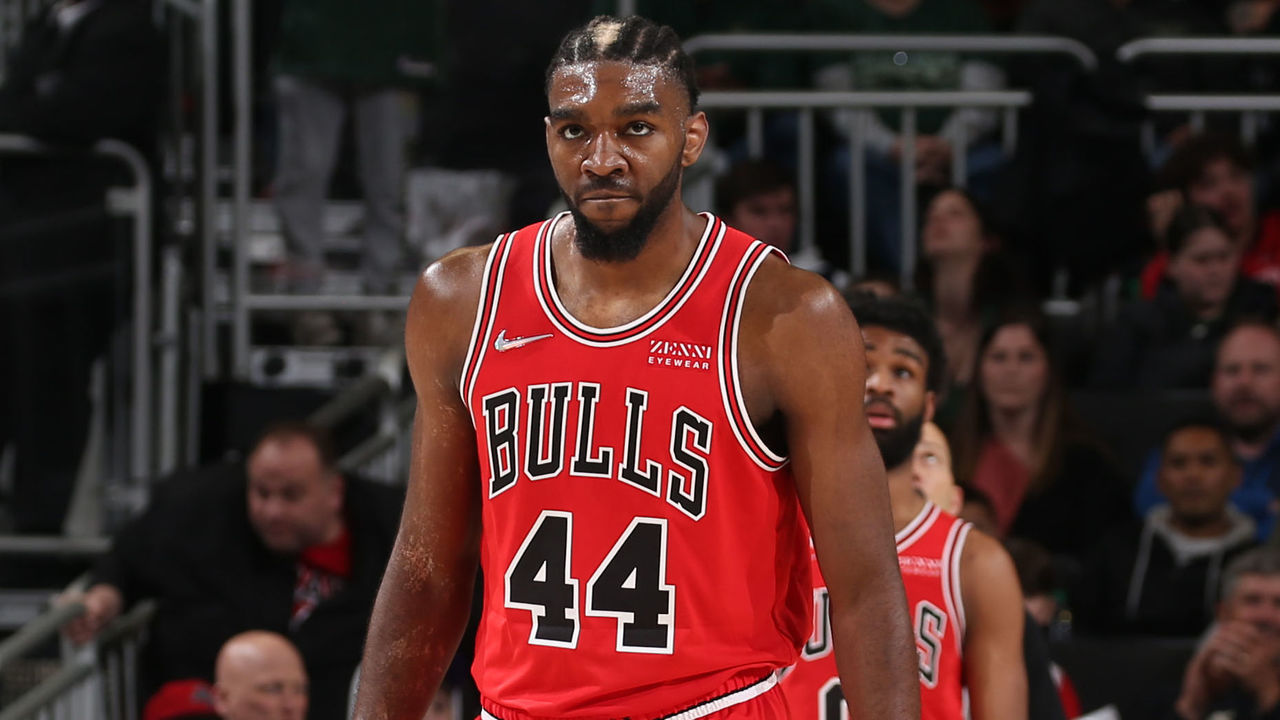 The Chicago Bulls don't have many paths to improve this year. Lonzo Ball, one of their few good defenders, seems likely to miss extended time. Chicago won just 19 of its final 42 games in 2021-22 with Ball sidelined. Williams, who played in only 17 contests last season due to a wrist injury, could be the X-factor to Chicago's success.
In 2020-21, his only full NBA campaign, Williams' stats were unremarkable - 9.2 points and 4.6 rebounds per game. But in theory, the 21-year-old fills the exact role that the Bulls need to complement Zach LaVine and DeMar DeRozan: a 6-foot-7 3-and-D wing who can take on the most difficult opposing assignment every night. That didn't work out too well in the 2022 playoffs when Giannis Antetokounmpo rampaged through Chicago's porous defense en route to a five-game series victory. But against most regular-sized wings (as opposed to 6-foot-11 repeat MVP winners), Williams has the size, agility, and strength to hold his own.
Offensively, Williams is still a work in progress. He's shot well from beyond the arc throughout his career, but on limited volume. If he can bump his 3-point attempts from 1.7 per game up to the four or five range, that's a step in the right direction. The third-year forward needs to open up driving lanes for DeRozan and LaVine by being a legitimate shooting threat.
Williams showed some promise during the Bulls' playoff series, scoring 20-plus points in each of their final two games and shooting 7-of-13 from 3-point range in that span. If he can put it all together to become a consistent two-way wing, he'll raise Chicago's ceiling with this core group.
Comments
✕
4 breakout candidates for the NBA 2022-23 season
  Got something to say? Leave a comment below!