NBA Power Rankings: Warriors, Bucks battle for top spot ahead of season
The NBA Power Rankings are selected by a panel of theScore's basketball editors.
In our inaugural edition of the rankings this season, we take a look at each squad's outlook as training camps begin across the league.
1. Milwaukee Bucks
Last Season: 51-31
If Khris Middleton didn't miss nearly all of last year's playoff run, the Bucks could have made the NBA Finals. In an ever-changing league, bringing back their entire roster may pay dividends early on this season.
2. Golden State Warriors
Last Season: 53-29
The Warriors' championship core is mostly intact, but the true ceiling of this year's squad may depend on their young guns. Leaps from James Wiseman, Jonathan Kuminga, and Moses Moody would go a long way toward another title.
3. Boston Celtics
Last Season: 51-31
Boston managed to add Malcolm Brogdon without sacrificing a key rotational player. The guard's outside shooting and playmaking should bolster the Celtics' reserve unit, which finished 26th in scoring last season.
4. Phoenix Suns
Last Season: 64-18
Not only did Deandre Ayton appear unenthusiastic to be back, but he also admitted he hasn't spoken with Monty Williams since their playoff exit. Ayton is crucial to the Suns' title hopes, so that situation needs to be remedied immediately.
5. Los Angeles Clippers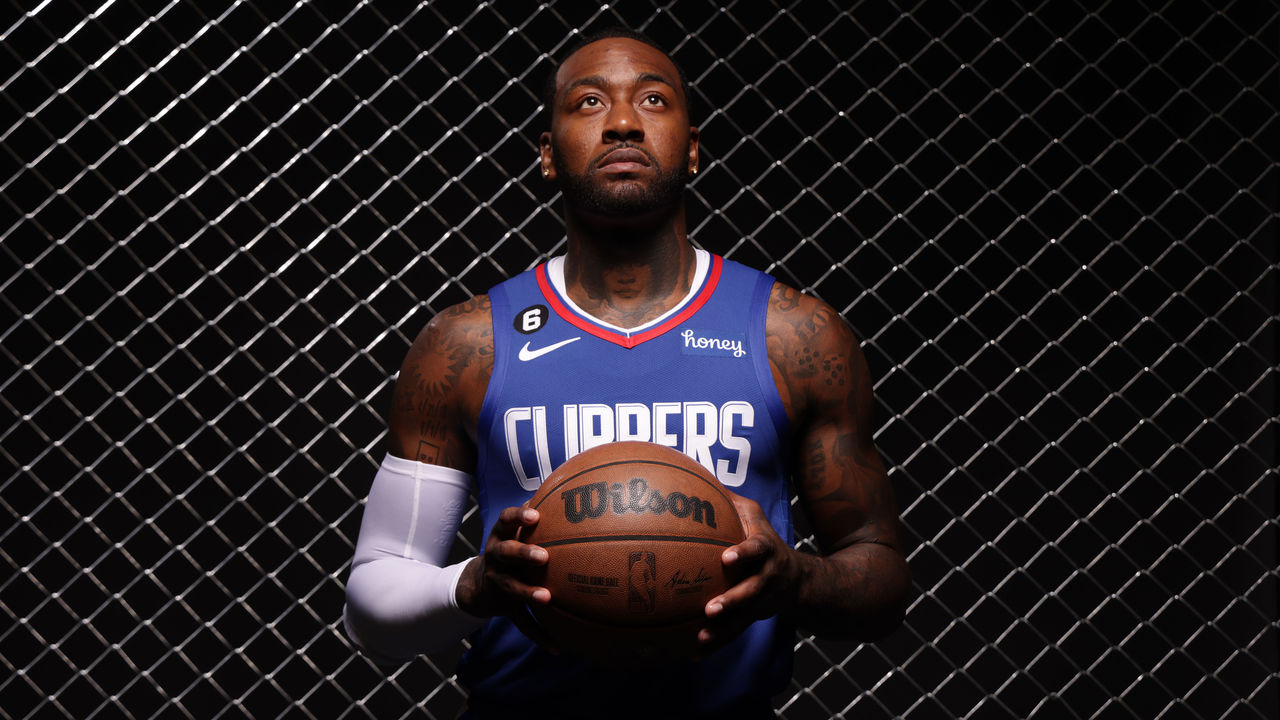 Last Season: 42-40
Kawhi Leonard and Paul George are fully healthy, John Wall's got something to prove, and Tyronn Lue's spoiled for depth. Vibes are impeccable at the Clippers' camp ahead of what could finally be their season.
6. Philadelphia 76ers
Last Season: 51-31
While the 76ers will still run through Joel Embiid and James Harden, the addition of P.J. Tucker could matter come the postseason. The veteran wing has played in 16 playoff series over the last six seasons.
7. Denver Nuggets
Last Season: 48-34
Back-to-back MVP Nikola Jokic and the Nuggets get Jamal Murray and Michael Porter Jr. back this season after the pair combined for just nine games last year but tallied a shared 40 points per game in 2020-21.
8. Brooklyn Nets
Last Season: 44-38
Who knows what to expect in Brooklyn after that whirlwind summer. Ultimately though, if they can all stay on the floor, Brooklyn's star trio and their supporting cast are too good to not run through the East.
9. Memphis Grizzlies
Last Season: 56-26
Memphis is set to contend for years after signing Ja Morant to a long-term extension this summer. While their depth took a hit, the Grizzlies' second unit remains formidable, with Tyus Jones running the show.
10. Dallas Mavericks
Last Season: 52-30
Dallas took a significant step forward last season, upsetting the Suns to reach the West finals. Jalen Brunson played a huge role in that run, and they haven't replaced his scoring and playmaking.
11. Cleveland Cavaliers
Last Season: 44-38
Already an up-and-coming squad, adding Donovan Mitchell to a young Darius Garland-Evan Mobley core should have Cavaliers fans ecstatic. Whether that results in a championship-contending team this season is still a question, though.
12. Miami Heat
Last Season: 53-29
Miami is coming off its second East finals appearance in three seasons and returns its core for another kick at the can. However, the departure of P.J. Tucker could prove to be a significant loss.
13. Atlanta Hawks
Last Season: 43-39
Dejounte Murray likely gives Atlanta more off-ball opportunities for Trae Young, which produces a whole new layer to their offense. And yet, it could be on the defensive end that Murray provides the most impact.
14. Minnesota Timberwolves
Last Season: 46-36
No one will remember what it cost to land Rudy Gobert if he can revolutionize Minnesota's defense. It'll help, too, if opposing bigs have nightmares about defending Karl-Anthony Towns more often on the perimeter.
15. Toronto Raptors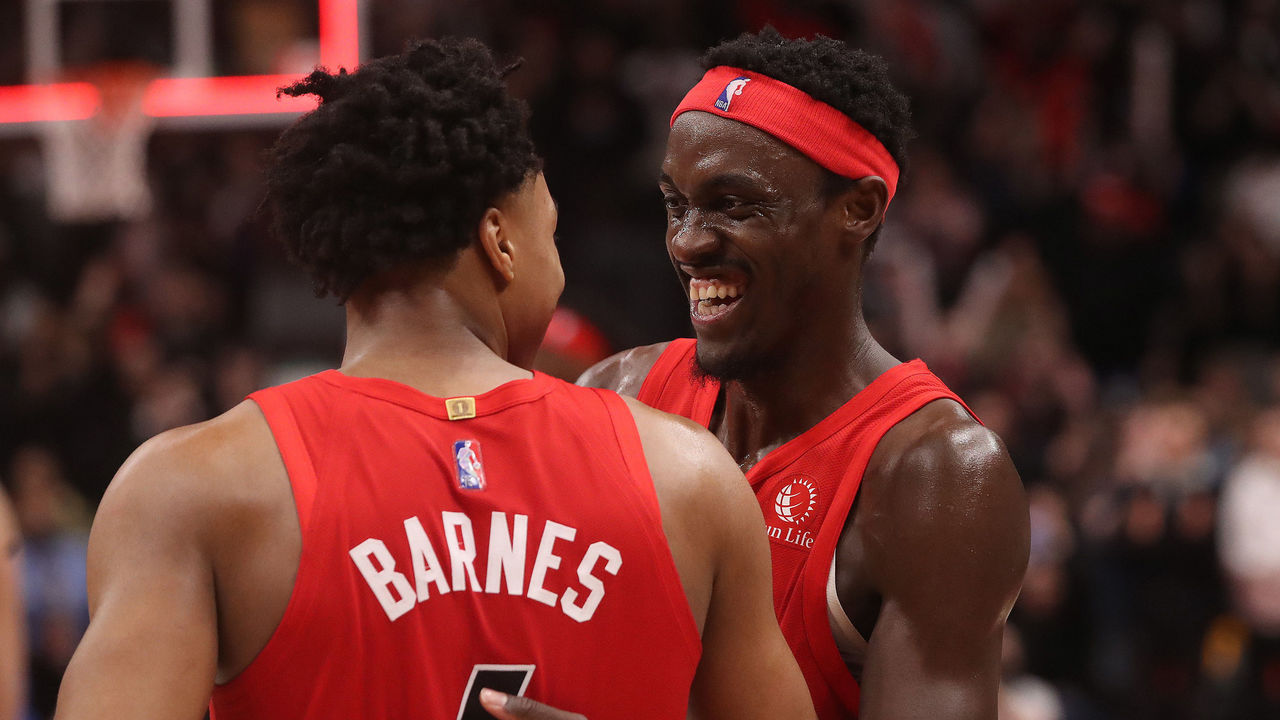 Last Season: 48-34
The Raptors return a near-identical squad and will bank on internal player development of a relatively young roster as a counter to many of their Eastern Conference foes making noteworthy offseason moves.
16. New Orleans Pelicans
Last Season: 36-46
Zion Williamson's foot is finally fully healed, and Pelicans fans have 193 million reasons (the value of his new contract) to be excited about his future with the franchise. This young squad will be even more fun than they were last year.
17. Chicago Bulls
Last Season: 46-36
The Bulls went just 18-20 after Lonzo Ball was shut down in January last season, so his knee's lingering pain is concerning. Thankfully, doctors reportedly believe his latest procedure finally fixed the issue.
18. Los Angeles Lakers
Last Season: 33-49
Russell Westbrook is back despite being involved in trade rumors throughout the summer. First-year head coach Darvin Ham must find a way to successfully integrate Westbrook after the latter's disastrous debut campaign in L.A.
19. Portland Trail Blazers
Last Season: 27-55
Portland decided to extend Damian Lillard this offseason, indicating a desire to remain competitive. The question is, will a Jerami Grant-led supporting cast be enough to get them back into contention after a down year?
20. New York Knicks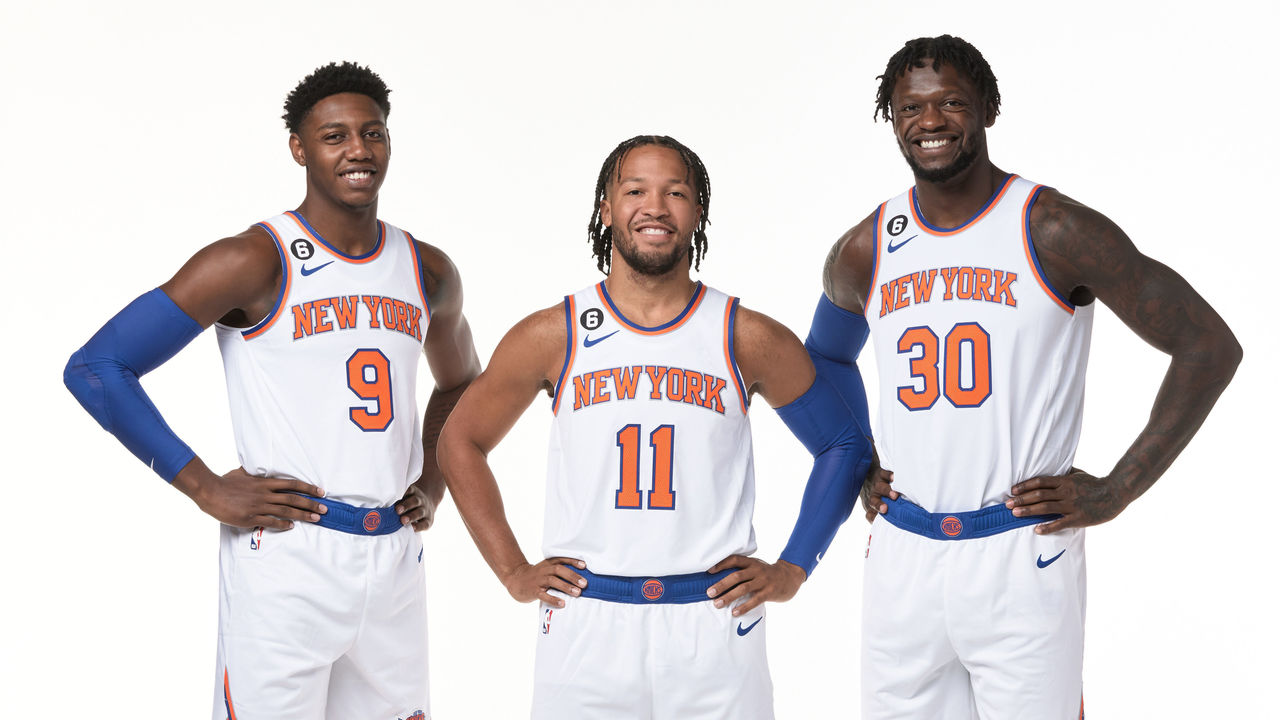 Last Season: 37-45
New York did everything it could to acquire Donovan Mitchell but ultimately came up short. They at least landed Brunson in free agency, filling a long-term void at the point.
21. Charlotte Hornets
Last Season: 43-39
Steve Clifford returns to a franchise that looks to be stuck in purgatory in a loaded Eastern Conference. There was no marquee offseason addition, and they lost both Montrezl Harrell and Miles Bridges.
22. Sacramento Kings
Last Season: 30-52
Is this the year Sacramento ends its 16-season playoff drought? The Kings bolstered their backcourt with the additions of Kevin Huerter and Malik Monk, while rookie Keegan Murray shined in Summer League play.
23. Washington Wizards
Last Season: 35-47
Kristaps Porzingis impressed down the stretch for the Wizards, averaging 22.1 points, 8.8 boards, and 2.9 assists over 17 appearances. A healthy Porzingis will go a long way in helping Washington return to the postseason.
24. Detroit Pistons
Last Season: 23-59
Slowly but surely, the Pistons are constructing a magnificent rebuild. Few backcourts are better to build around than Jaden Ivey and Cade Cunningham, and an expiring vet like Bojan Bogdanovic provides short-term leadership with financial flexibility.
25. Indiana Pacers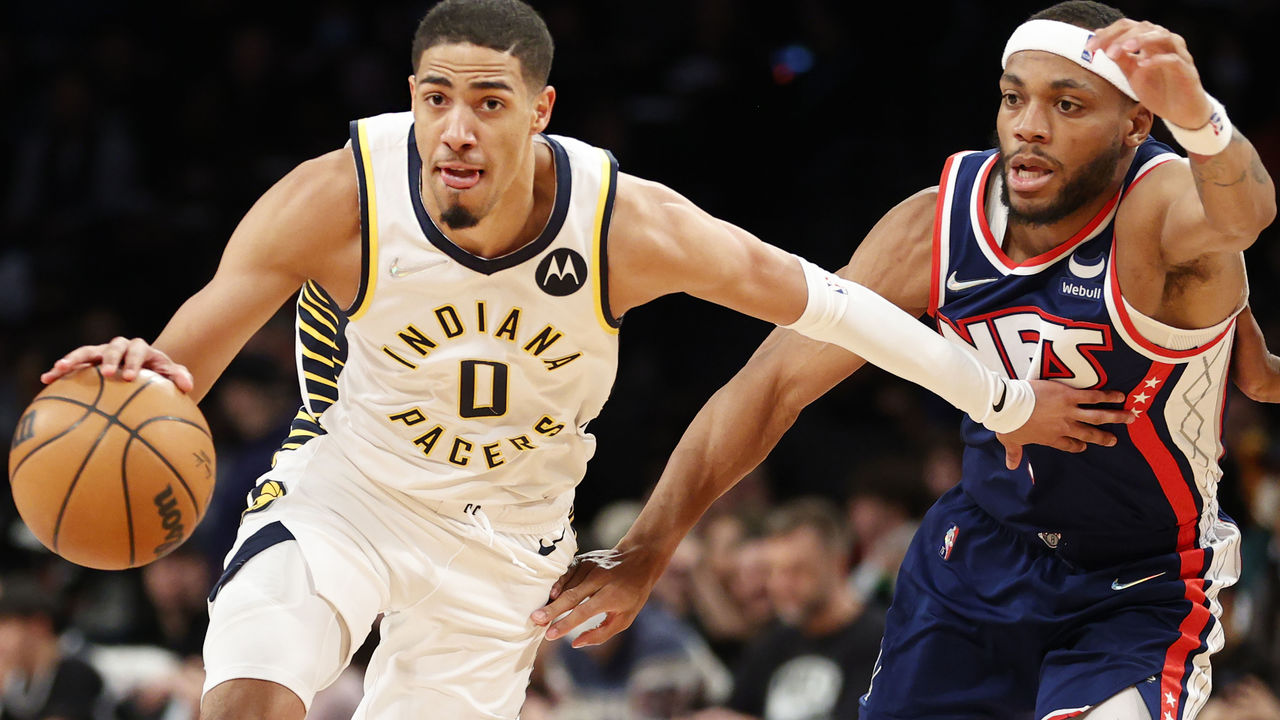 Last Season: 25-57
Tyrese Haliburton and Bennedict Mathurin seem like good building blocks for a rebuilding team, but the Pacers still roster veterans like Buddy Hield and Myles Turner. It would best serve Indiana to determine a direction moving forward.
26. Houston Rockets
Last Season: 20-62
Jabari Smith fell into the Rockets' lap after Orlando surprisingly selected Paolo Banchero with the No. 1 overall pick in this year's draft. The Auburn product should pair nicely with fellow franchise cornerstone Jalen Green.
27. Orlando Magic
Last Season: 22-60
Banchero's brief Summer League appearance showed why the Magic were so high on the Duke product. The 6-foot-10 forward put his diverse offensive game on full display, averaging 20 points, six assists, and five boards.
28. Utah Jazz
Last Season: 49-33
The Jazz went full rebuild mode in the offseason, completely tearing apart a core that guided the team to six straight playoff appearances. Barring something shocking, that streak is likely to end this season.
29. Oklahoma City Thunder
Last Season: 24-58
Sam Presti's arduous rebuild isn't over, meaning another tough year's in store for Thunder fans. It doesn't help that some teams are now honing in on Shai Gilgeous-Alexander, hoping he wants out of the situation.
30. San Antonio Spurs
Last Season: 34-48
A full-blown teardown has occurred in San Antonio, with tons of rookies and unproven players slated to play minutes this season. A Gregg Popovich-led team will be feisty, but wins may be hard to come by.
Comments
✕
NBA Power Rankings: Warriors, Bucks battle for top spot ahead of season
  Got something to say? Leave a comment below!