Daryl Morey is bluffing with a losing hand
Jesse D. Garrabrant / NBA / Getty Images
Despite the Ben Simmons situation going from messy to unsettling to downright sad this week, Philadelphia 76ers president of basketball operations Daryl Morey doesn't appear to be budging from his stance that only a king's ransom will pry the embattled, checked-out Simmons from his grasp.
Morey doubled down on his intransigent position during an interview Thursday with local radio host Mike Missanelli:
"You're going to think I'm kidding, I'm not, this could be four years," Morey said. "The conditions I'm pointing out to you don't change. Unless Ben Simmons is traded for a difference-maker, we're in the prime of Joel (Embiid)'s career. We have to get back either Ben Simmons playing well for us, who helps us win the championship, or we have to get back a difference-maker for Ben Simmons. Or this could be four years from now, and we're still like, 'Hey, we took the best shot at it we could.'"
It's fair to wonder who exactly Morey is talking to here. Simmons? His fellow NBA executives? Philadelphia fans? Sixers players? Himself? More pertinently, do any of them believe him or feel better about the situation for having heard this? Is he instilling anyone with the belief that this fiasco will reach a beneficial resolution for all involved parties?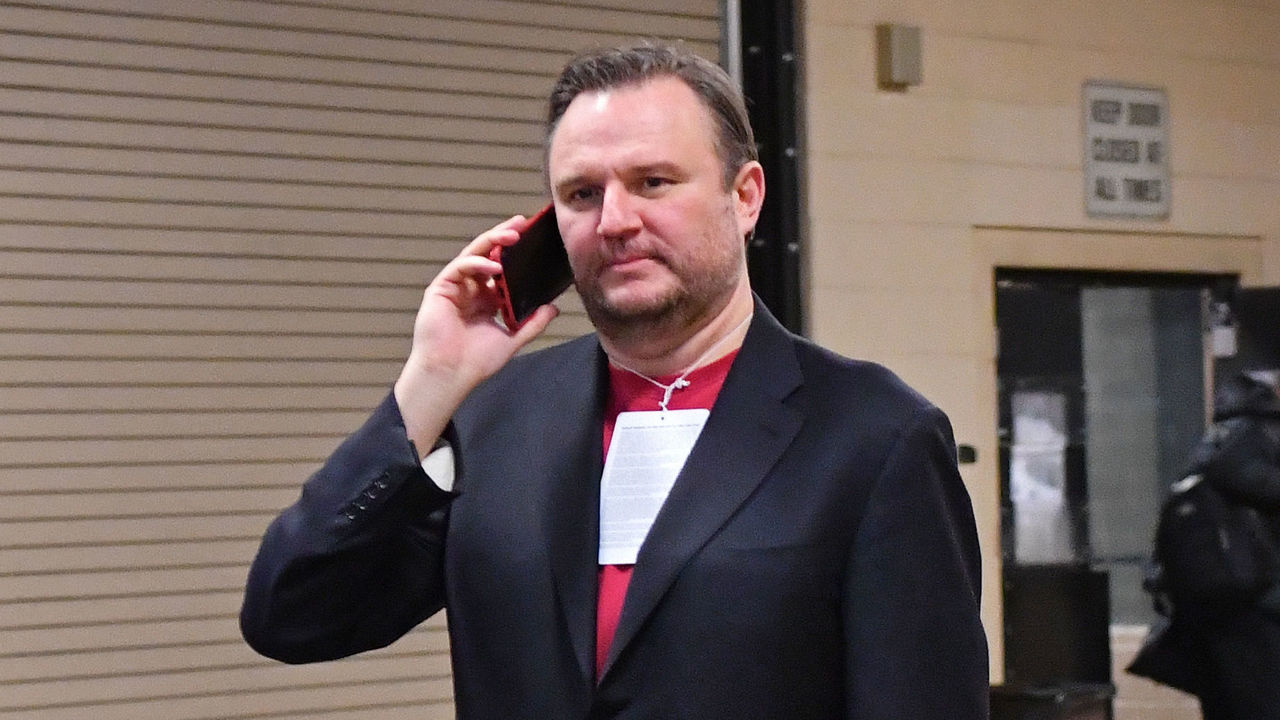 Everyone's going to have their own definition of a "difference-maker," but based on all the reporting about Morey's asking price, he hasn't been negotiating from a remotely realistic position. Threatening to drag this stalemate out for four years because "Joel is in his prime" is the definition of counterintuitive. This is Embiid's prime - the prime of a perennial MVP candidate and future Hall of Famer. How can you justify squandering even one year of it? If Morey truly believes everything he's saying, he's simply choosing to ignore the reality that's been staring him in the face since Game 7 against the Atlanta Hawks.
Simmons has a long list of credentials that would make him seem like a dream trade candidate - three-time All-Star, two-time All-Defensive first-teamer, All-NBAer, Rookie of the Year, reigning runner-up for Defensive Player of the Year, and still just 25 years of age with four seasons left on his contract. But his market is what it is for a reason. The credentials only look good if you strip away all the mitigating circumstances.
In a best-case scenario, Simmons comes back, plays his familiar brand of (very good) regular-season basketball, and, what? Will other teams decide to ignore the still-evident half-court shortcomings, the repeated playoff vanishing acts, and calamitous trips to the free-throw line? Are they suddenly going to feel compelled to improve the offers that have been substandard up until now for all those reasons?
Even expecting Simmons to perform as well as he did last regular season feels fanciful at this point. He's reportedly told the Sixers that he's not mentally ready to play following the offseason standoff and preseason holdout that ended with him showing up unannounced at the team facility, only to later get himself booted from practice and suspended for the team's season opener. Indeed, he seems to be going out of his way not to play, currently citing a back injury that may or may not be a transparently bogus cover story to keep him away from the court without incurring any more fines.
Regardless, it's clear he isn't in the right frame of mind to suit up for Philadelphia, and stepping onto the court in front of a potentially hostile home crowd wouldn't figure to improve matters. Who's to say his trade value won't dip even further if he does play?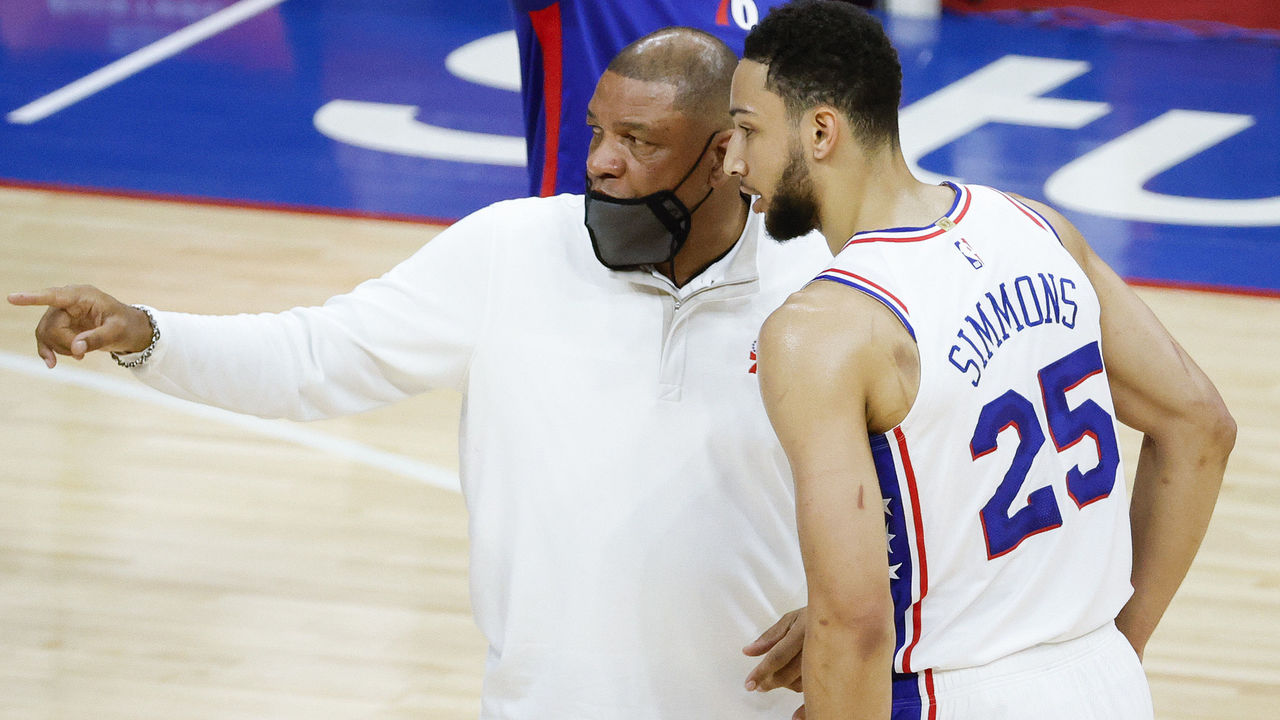 Simmons and his reps are far from blameless in all this, of course. They delivered an ultimatum they weren't prepared to stand behind, possibly because Simmons wasn't properly apprised of the financial ramifications of his holdout. He decided to violate his contract by shirking training camp when showing up and playing hard would've probably been the most expedient way to bolster his value and get himself moved. But make no mistake, the Sixers have gone out of their way to widen this rift at every turn.
It hasn't all been the product of bad decision-making. The Sixers obviously weren't wrong to try to trade Simmons for James Harden last year, but doing so meant having to accept the fallout if he remained with the team. To his credit, Simmons played the best basketball of his career in the weeks after that trade fell through, and he was apparently "ecstatic" to still be in Philadelphia. Clearly, a lot's changed since then.
The front office opted to keep its powder dry and settle for George Hill at the trade deadline rather than shelling out future assets for Kyle Lowry. Again, that decision was justifiable given Lowry's age and decline. However, it still helped contribute to the playoff flameout and subsequent Simmons scapegoating that could have been avoided if there'd been a proper point guard on the roster. We don't need to rehash what Embiid and Doc Rivers said after that Hawks series or everything Embiid has said about Simmons since. Suffice it to say, those comments haven't helped.
The problem is Simmons has no leverage with the Sixers because of the term left on his deal, and Philadelphia has no leverage with the rest of the league because all of its current options suck, and everyone knows it. Hence, this deeply entrenched impasse. There is a high probability that Philly will eventually have to trade Simmons for a return it currently deems unsatisfactory. (Of course, if or when said trade happens, you can expect Morey to spin it as a home-run deal that improves the team's title odds by the maximum possible amount.)
To be clear, there's nothing wrong with the front office exercising patience, especially since the full scope of the trade market won't take shape until mid-December when players who signed extensions or free-agent deals in the offseason will become eligible to be traded. It's also possible that a disappointing season from one team or another will lead to some disgruntled star asking out, creating an equally desperate trading partner that will suddenly see Simmons as its best option.
At this point, though, it sure feels like Morey is playing a losing hand and stubbornly refusing to acknowledge it. The more he blusters like this, the more pot-committed he's going to feel, and the higher he's going to keep raising the stakes behind a bluff that everyone seems prepared to call. What does publicly digging in his heels accomplish besides making Simmons feel even more hopeless and alienated while further dissuading rival teams from returning to the bargaining table? How does it help further the Sixers' goals?
It makes sense that a guy who's spent his career searching for exploitable market inefficiencies would recoil at the thought of trading a distressed asset at the nadir of his value. Hell, Morey made the worst trade of his life the last time he was strong-armed into doing so. But those instincts could be working against him here. As much as he might want to approach these types of decisions like logic puzzles with quantifiably correct solutions, this is a human problem with human consequences. Losing sight of that human element is destabilizing his team during one of Embiid's precious prime years, which is the very thing he insists he wants to avoid doing.
Whoever Morey is talking to, his posturing isn't really doing anyone any good. This conflict needs mediation and compromise, not hard-line tactics.
Comments
✕
Daryl Morey is bluffing with a losing hand
  Got something to say? Leave a comment below!