Sizing up the NBA's title contenders: Part 2
Dynasties often rule the NBA, but we're in an era of championship parity, in which six different teams have contested the last three Finals. This year, once again, features an uncommonly deep field of title contenders. Over the next three days, we're breaking down the reasons to believe in those contenders and the reasons to doubt them.
In Part 1, we looked at the league's five most obvious championship hopefuls. In Part 2, we examine the Eastern Conference's second tier. Part 3 will explore a trio of West teams facing major injury questions.
Miami Heat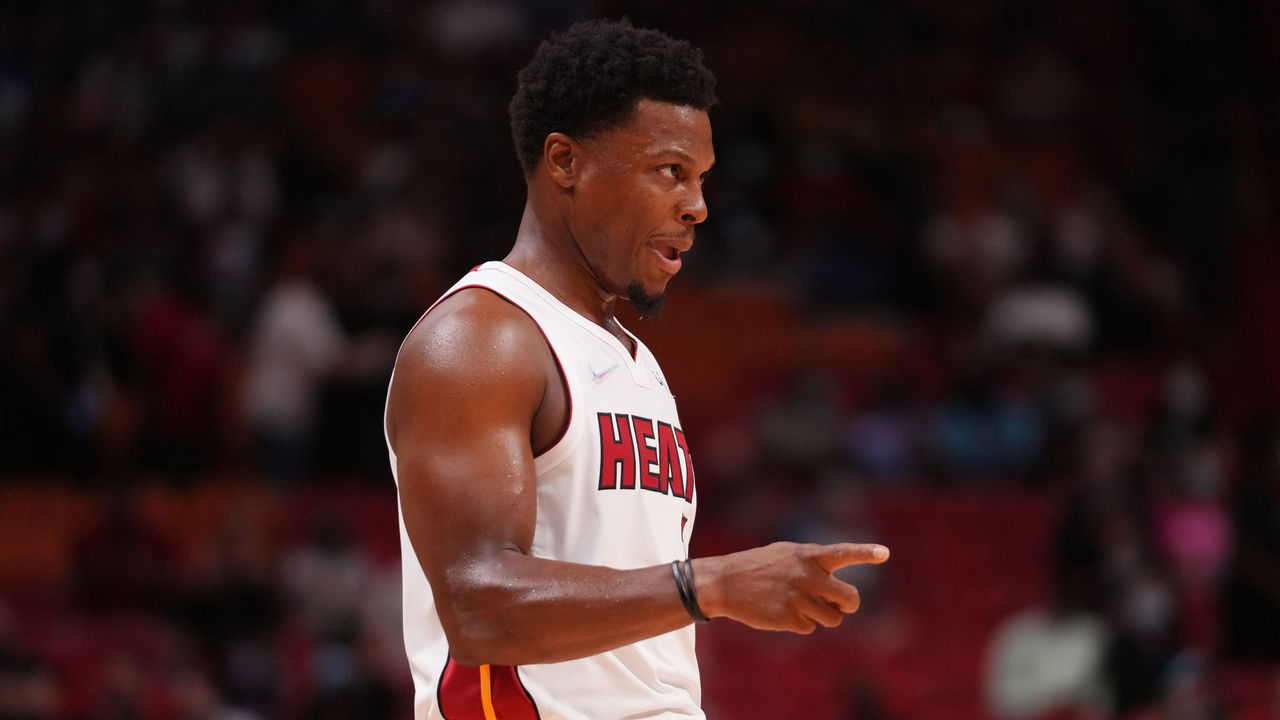 Reasons to believe: Kyle Lowry's arrival should help diversify Erik Spoelstra's motion-heavy attack, giving Miami the pick-and-roll capabilities it lacked last season (21st in pick-and-roll roll-man frequency, 19th in pick-and-roll ball-handler frequency).
Between that newfound prowess, Jimmy Butler's shot creation, and the general shooting and movement the Heat's offense already features, Miami should enter the next postseason with a far more complete offense to complement its grinding defense. Lowry's presence should also further unlock Bam Adebayo's offensive potential, while Duncan Robinson and Tyler Herro will benefit from another capable creator.
Newcomers P.J. Tucker and Markieff Morris round out a tough-as-nails team capable of bullying, punishing, and wearing down opponents en route to the 2022 title.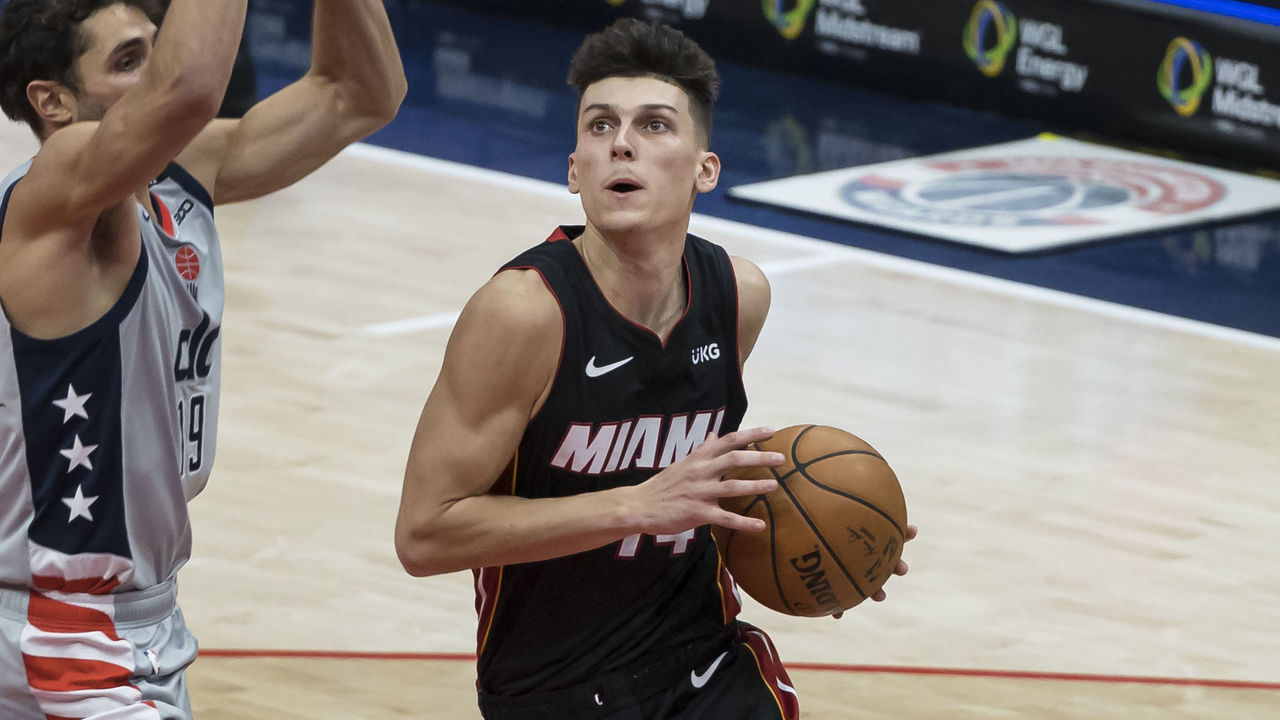 Reasons to doubt: Lowry is 35 and has missed an average of roughly 21 games per 82 contests over the last three years; he may no longer be able to withstand the grind of being a top-two or -three option for a title contender. Butler, who has more high-leverage miles on his body than most stars, could also regress sooner than later. That might begin with his inconsistent jumper further abandoning him, which could leave Miami without a championship-level shot-creator when it matters most - barring a shocking star-turn from Herro.
Tucker, 36, is already a near-zero on the offensive end. What if he can no longer provide the consistent defense needed to negate his offensive deficiencies? It's possible that Adebayo, Herro, and Robinson take positive steps forward while the Heat's older core hits a wall. In that case, rather than reaching its ceiling, Miami will be nothing more than a 45-win playoff team - a competitive but very beatable club. - Joseph Casciaro
Philadelphia 76ers
Reasons to believe: It's hard to say much about the 76ers with any degree of certainty since it's impossible to know how much longer their disgruntled second-best player will even play for them, or how the situation will resolve itself. But one thing that's certain is Joel Embiid is an MVP-level two-way force of nature. Whatever happens with Ben Simmons, Philadelphia is capable of beating anyone because Embiid is arguably the NBA's biggest defensive rim deterrent and offensive matchup problem.
Of course, it will help a lot if the Simmons situation resolves itself in a way that delivers the Sixers a high-level half-court creator who can free Embiid from having to do all the heavy lifting. A superstar like Damian Lillard or Bradley Beal is obviously the dream. But even a fringe star like Malcolm Brogdon, CJ McCollum, or Collin Sexton - a lead guard who can consistently run pick-and-rolls, hit pull-up threes, create advantages against a set defense, and keep the offense afloat when Embiid rests - would help the Sixers overcome some of the second-round stumbling blocks that tripped them up in the past. Tobias Harris is an ideal tertiary option just waiting for a secondary to bump him down the pecking order.
Between Embiid, Matisse Thybulle, and Danny Green, the defense should remain stout even if Simmons gets traded. (It will obviously be elite if he sticks around.) The roster is also now rife with quick-trigger 3-point shooters, and Andre Drummond may be the answer to the team's backup center woes. Even modest improvement from Tyrese Maxey and Shake Milton would provide another ball-handling dimension and do wonders for the team's long-embattled bench. A Simmons trade return - or even a fully bought-in Simmons - could really tie the room together.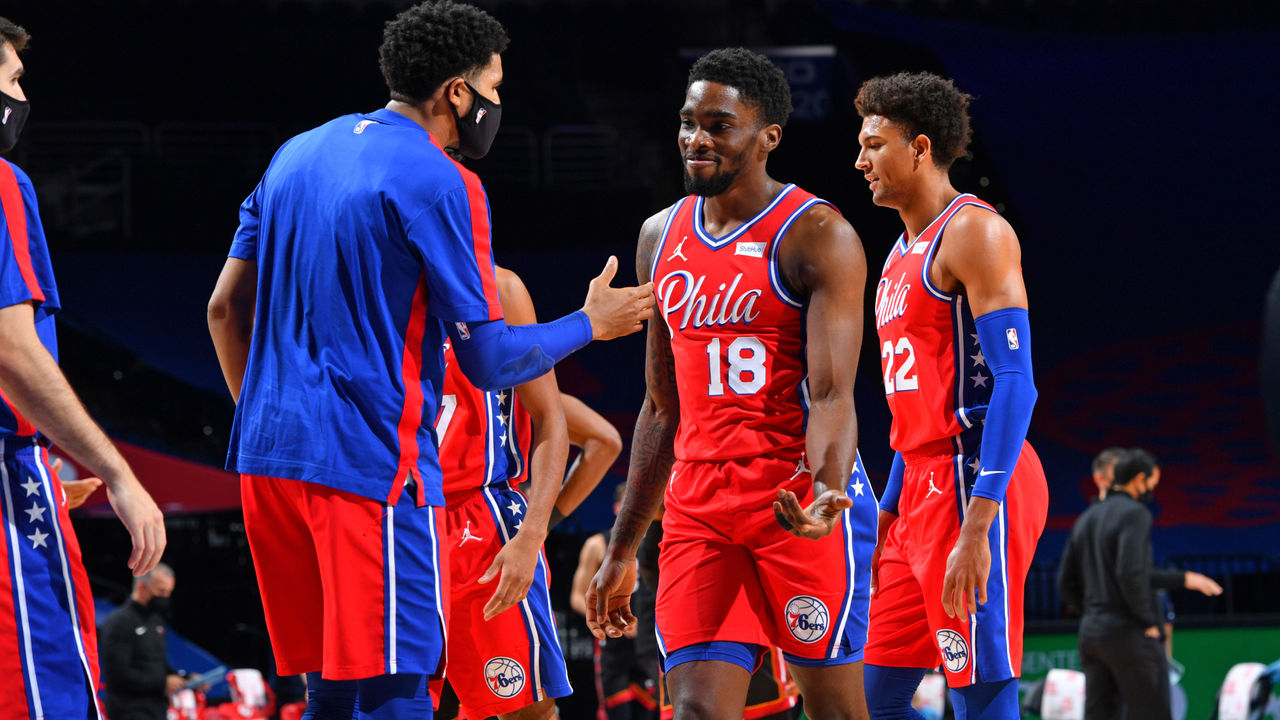 Reasons to doubt: Simmons appears prepared to end his holdout, but are we really expecting him to recommit to the team he insisted he'd never play for again? Is he going to play nice with the franchise player who threw him under the bus after the Sixers' second-round loss and took him to task again just a couple of weeks ago? And for that matter, what kind of reception will the rest of the team give Simmons after all this?
These situations don't tend to improve once they reach this point. Typically, the disgruntled player only grows more disgruntled and winds up forcing the front office's hand by dogging it on the court and infecting the locker room. Maybe this situation is different because of the four years left on Simmons' contract and his consequent lack of leverage. But how long is Daryl Morey willing to let this drag out?
When it comes to trading Simmons, the Sixers may be damned if they do and damned if they don't. If they do, they may have to cave and accept a poor return that kneecaps their defense without meaningfully improving their offense (a la D'Angelo Russell). If they don't, they risk letting disharmony fester and running into the same postseason issues that have afflicted them every year of Simmons' career.
Whether he stays or goes, expecting this debacle to resolve itself in a way that leads to a Sixers championship feels awfully far-fetched. - Joe Wolfond
Atlanta Hawks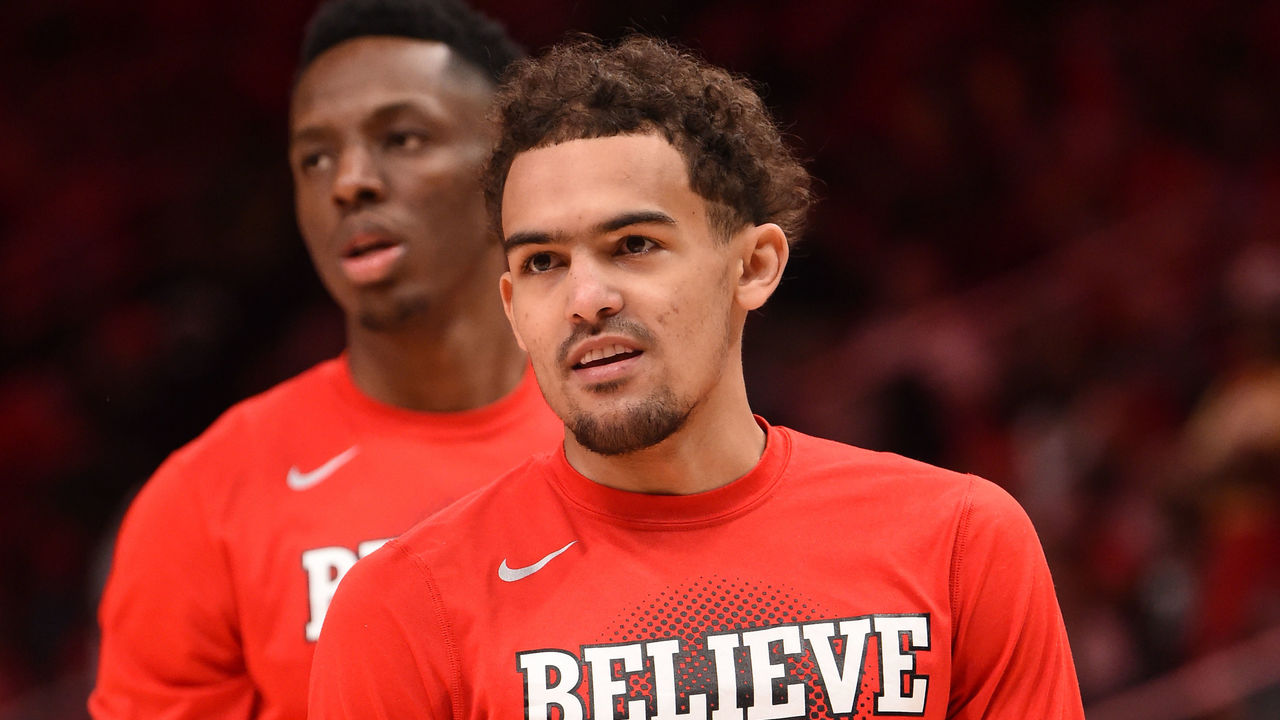 Reasons to believe: The Hawks enter the season with what might quietly be the most balanced starting five in the Eastern Conference. Heck, they might have the most balanced roster top to bottom.
At the heart of everything, of course, is Trae Young. His production and debut postseason performance leading Atlanta to the 2021 Eastern Conference finals are the stuff of transcendent superstars - and the talents championship contenders are built upon. But the Hawks have done a tremendous job surrounding Young with a perfect blend of shooting, defense, smarts, veteran experience, and youthful energy. If a surprising defense anchored by Clint Capela, De'Andre Hunter, and an improved John Collins continues to impress while Bogdan Bogdanovic and Danilo Gallinari provide more with better health, look out.
Lou Williams, Kevin Huerter, Cam Reddish, Onyeka Okongwu, Delon Wright, Solomon Hill, and Timothe Luwawu-Cabarrot give Nate McMillan a squad that's legitimately 12 or 13 players deep in another uncertain season amid a pandemic. A team that went 37-19 across the regular season and playoffs under McMillan has all the ingredients necessary to build on that record.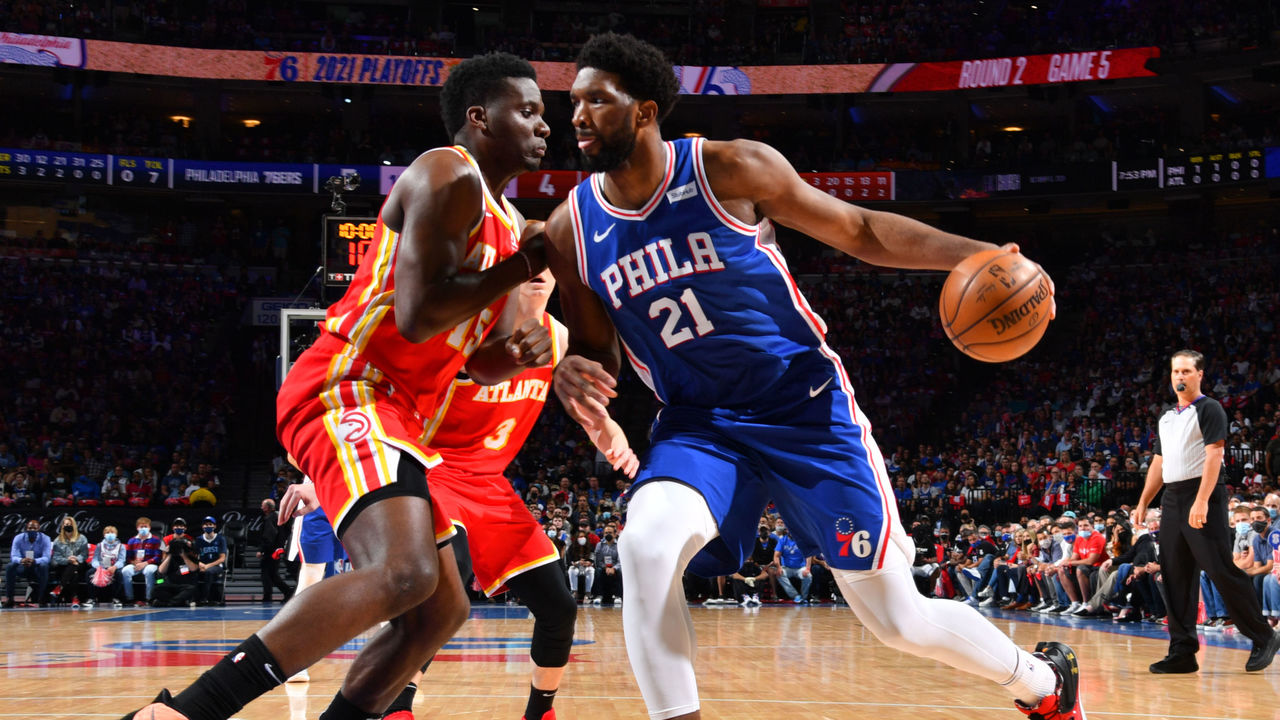 Reasons to doubt: A closer look at this roster suggests the surprising defense that proved so vital last season might not be replicable, as Capela and Hunter may suddenly find themselves trying to prop up a team incapable of containing penetration or getting stops.
It's also possible Young struggles to adapt to the league's crackdown on offensive players hunting awkward shooting fouls - of which Young, James Harden, and Luka Doncic are the biggest culprits - and never finds his footing in an uneven, letdown season.
Lastly, if Atlanta's impressive depth once again gives way to yearlong injury concerns, the Hawks could revert to a play-in team content to be there rather than the league's sneakiest title contender. - Casciaro
Comments
✕
Sizing up the NBA's title contenders: Part 2
  Got something to say? Leave a comment below!