Who ya got? Previewing Warriors vs. Grizzlies
The Warriors need to refocus after coming within a shot or two of beating the Lakers for a playoff spot just a couple of nights ago. The Grizzlies are a win away from avenging last season's play-in elimination.
NBA feature writers Joseph Casciaro and Joe Wolfond are here to break it down.
Prediction
Casciaro: Warriors
This should be another barn burner.
Golden State has the best player on the court, but Memphis has some distinct matchup advantages.
Chief among them is Jonas Valanciunas. The big man has been beasting this season and should continue to feast against the Warriors. For all his unique, generational defensive talents, the one thing Draymond Green isn't physically built to do - especially at this stage of his career - is bang with a true behemoth in the post. Golden State doesn't have an answer for Valanciunas, who had 29 points (on 12-of-15 shooting) and 16 rebounds versus the Warriors last weekend.
If Memphis milks that advantage inside and plays up to its defensive capabilities, the Grizzlies can end the Warriors' season. In fact, if this was a best-of-seven series, I might lean toward Memphis due to the fact they own the clear matchup advantage. But it's not a series. It's a one-game, winner-take-all environment, and I'm riding with Stephen Curry in that situation.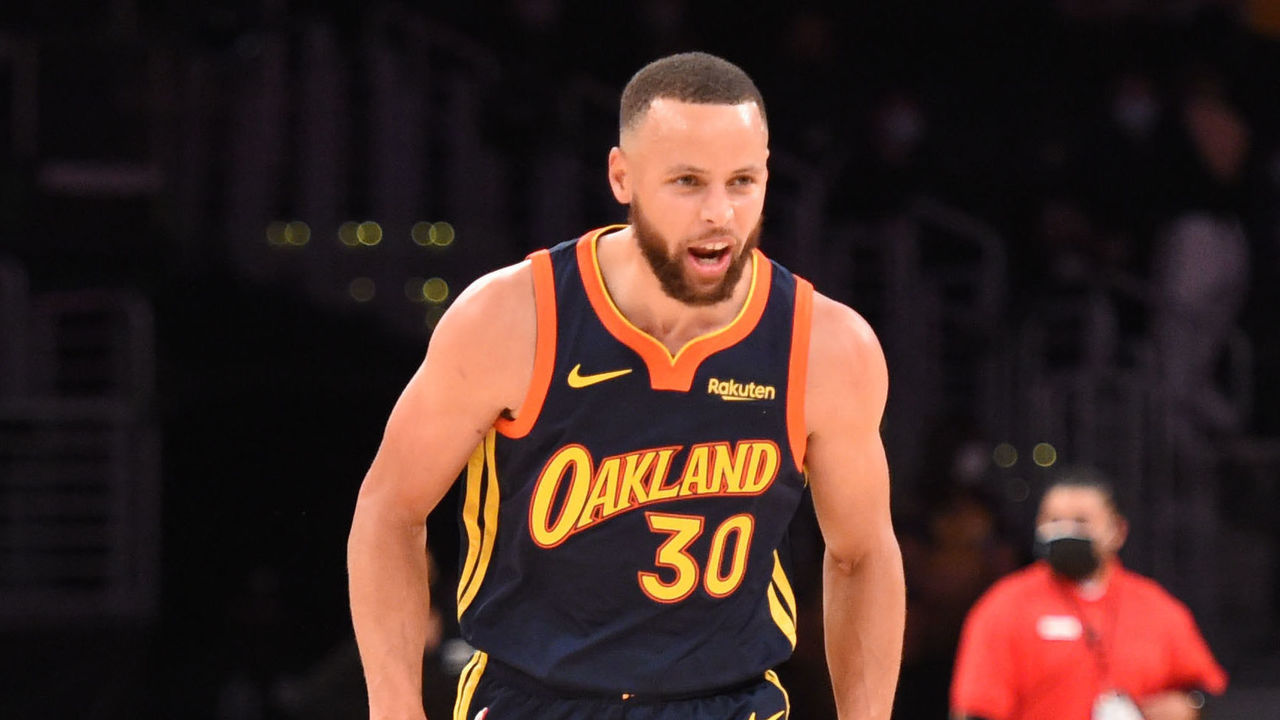 Wolfond: Grizzlies
It sounds like we're in agreement on this: The Warriors have the best player, but the Grizzlies are the better team. I very much understand the impulse to bet on Curry in an elimination game. He's the variable Memphis can't control for; if he gets cooking, it's curtains.
That said, I think Dillon Brooks has as good a chance as anyone to keep a lid on Curry, provided he can stay on the floor. (He was doing a solid job in the teams' last meeting before he fouled out; Steph proceeded to rack up 46 points.) I also think the Warriors, who have no active players taller than 6-foot-9, might have fewer answers for Valanciunas. And so long as Brooks can stay in contact with Curry while fighting over screens (which is very much a specialty of his), JV should be able to hang in drop coverage defensively.
I'm curious to see if the Grizzlies have Valanciunas guard Green, or instead use someone like Kyle Anderson in that matchup to switch Curry-Green pick-and-rolls and stash Valanciunas on a non-threatening wing/forward (like Juan Toscano-Anderson). The Warriors could counter by using that player as the screener for Curry, but if Memphis can dissuade them from spamming two-man actions with their best, most synergistic players, I'd consider that a win.
Ultimately, I think what worries me most about Golden State in this matchup is its propensity to turn the ball over. That's a natural by-product of the Warriors' motion- and pass-heavy offensive system, but it torpedoed them against the Lakers, and it looms as a potential swing factor against a Memphis team that forces turnovers at the league's seventh-highest rate. Not only might that cripple Golden State's already-limited offense, but it could also allow the Grizzlies to get out on the break rather than having to face the Warriors' stout half-court defense.
X-factor
Casciaro: Dillon Brooks
Given what I've already written, I clearly believe Valanciunas and Curry are the two most important players in this matchup. But for the sake of variety, I'll go with Brooks here.
The Canadian swingman is the ultimate gamer, as he proved once again with a 24-point, seven-rebound, three-assist, two-steal, one-block performance with Memphis' season on the line against San Antonio on Wednesday. Brooks is also one of the most underrated two-way players in the game. He tormented the bigger DeMar DeRozan in the West play-in opener, and he'll be tasked with slowing Curry in the finale.
No one's taking Curry completely out of the game, particularly with these stakes on the line, but if Brooks can make Steph work a bit harder to find his offense, Memphis will be in good shape. With all due respect to Andrew Wiggins, the Warriors' second-most important offensive player is Green, who derives basically zero of his offensive value these days from putting the ball in the basket.
If Brooks can do that while also finding his inconsistent jumper for one night, the Grizzlies will be in great shape.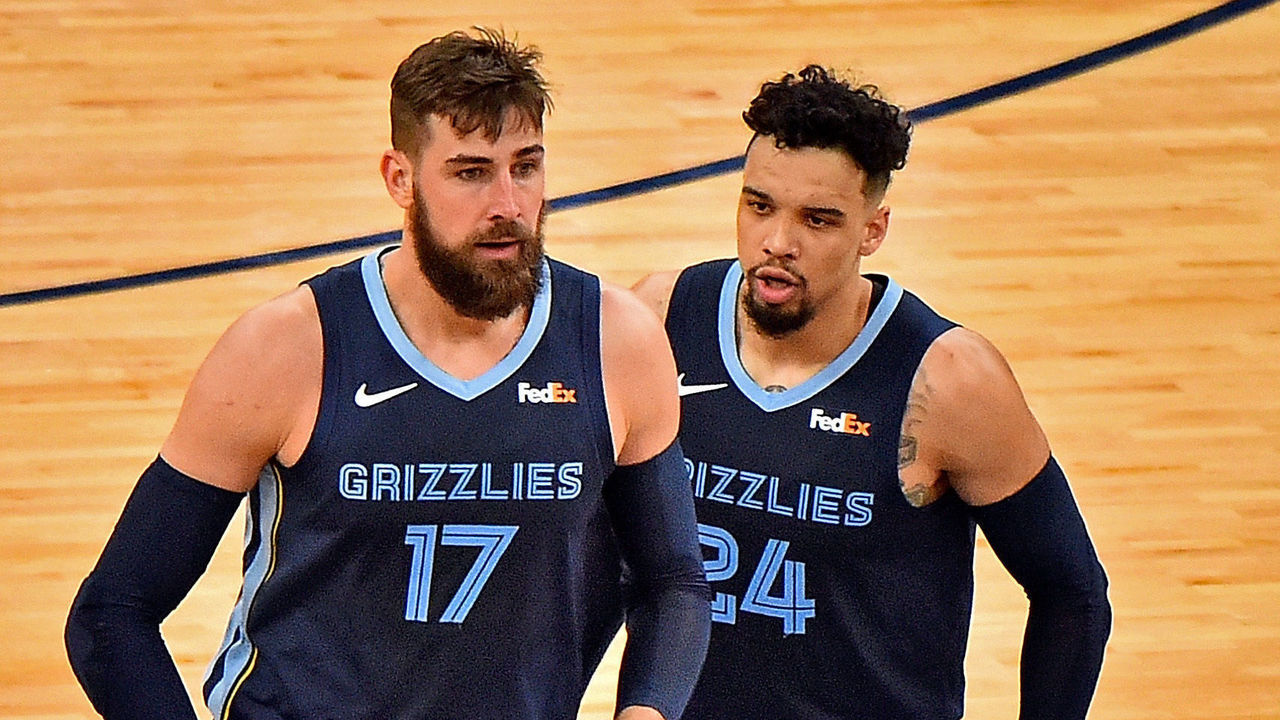 Wolfond: The Grizzlies' bench
Depth has been Memphis' calling card all season, and it should be one of the Grizzlies' biggest advantages in this matchup. You don't necessarily expect that to be a big factor in an elimination game that'll likely see both teams play their best players 40-plus minutes, but in a game with razor-thin margins, that could make the difference.
Of course, it won't make the right kind of difference for Memphis if the bench performs the way it did against the Spurs, when the reserves coughed up a huge lead in about half the time it took the starters to build it. Rookie big man Xavier Tillman was particularly rough, registering a minus-22 in just 10 minutes of action.
It'll be interesting to see if the Grizzlies dust off Brandon Clarke for this one after he got DNP'd in the first play-in game. Tillman is the better defender, but Clarke is a much better scorer and more dynamic athlete, and Memphis might need that kind of pop off the bench in what could be a real grind-it-out affair Friday.
Comments
✕
Who ya got? Previewing Warriors vs. Grizzlies
  Got something to say? Leave a comment below!