Jalen Green has been waiting patiently to show how much he's progressed since joining the G League Ignite in August.
The No. 1 recruit in last year's class is the face of the league's new developmental team, which features some of the top high school prospects worldwide and a handful of veterans.
Green and his teammates have been relatively anonymous over the past several months as the likes of Cade Cunningham and Jalen Suggs light up the college hoops scene. The only recent footage available to scouts is from a pair of scrimmages in December between the Ignite and a team of G League veterans.
The Ignite open play in the G League's Orlando-based bubble on Wednesday against the Santa Cruz Warriors. It will be Green's first chance to prove himself on the big stage.
"The expectations in the bubble are just to go kill," Green told media outlets, including theScore, during a recent availability. "I feel like we've all been locked in the cage for so long, just getting better each day. ... We finally get to go showcase what we've learned and how much we've gotten better, so it's going to be a great opportunity."
Here's everything you need to know about Green and the Ignite squad ahead of its long-awaited debut.
Who's on the roster?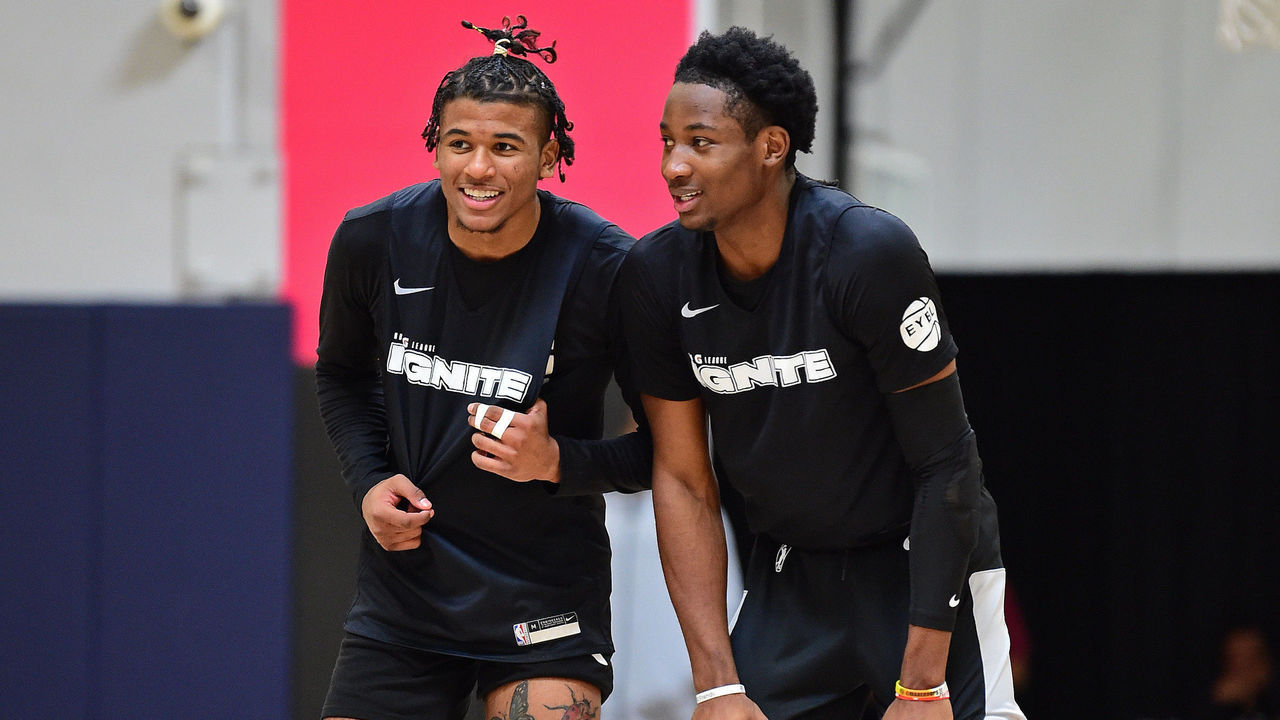 Green and top-ranked 2021 recruit Jonathan Kuminga are expected to lead the Ignite's offensive attack. Both players are projected to be top-five selections during this year's NBA draft.
Fellow five-star 2020 recruits Daishen Nix and Isaiah Todd also bypassed the college route, decommitting from UCLA and Michigan, respectively, to join the G League's one-year professional pathway program.
Princepal Singh and Kai Sotto are the Ignite's two international prospects. The latter will miss the start of play in the G League's bubble while with his native Philippines for the third window of the 2021 FIBA Asia Cup qualifiers.
Meanwhile, Amir Johnson and Jarrett Jack lead a cast of veterans who are primarily serving as mentors for the team's young guns.
Five-time NBA champ and former Denver Nuggets bench boss Brian Shaw is the Ignite's head coach.
| Position | Player | Age |
| --- | --- | --- |
| F | Brandon Ashley | 26 |
| G | Bobby Brown | 36 |
| G | Cody Demps | 27 |
| C | Jessie Govan | 23 |
| G | Jalen Green | 19 |
| F/C | Donta Hall | 23 |
| G | Reggie Hearn | 29 |
| G | Jarrett Jack | 37 |
| F/C | Amir Johnson | 33 |
| F | Jonathan Kuminga | 18 |
| G | Daishen Nix | 18 |
| F/C | Princepal Singh | 20 |
| C | Kai Sotto | 18 |
| F | Isaiah Todd | 19 |
What have the Ignite been doing?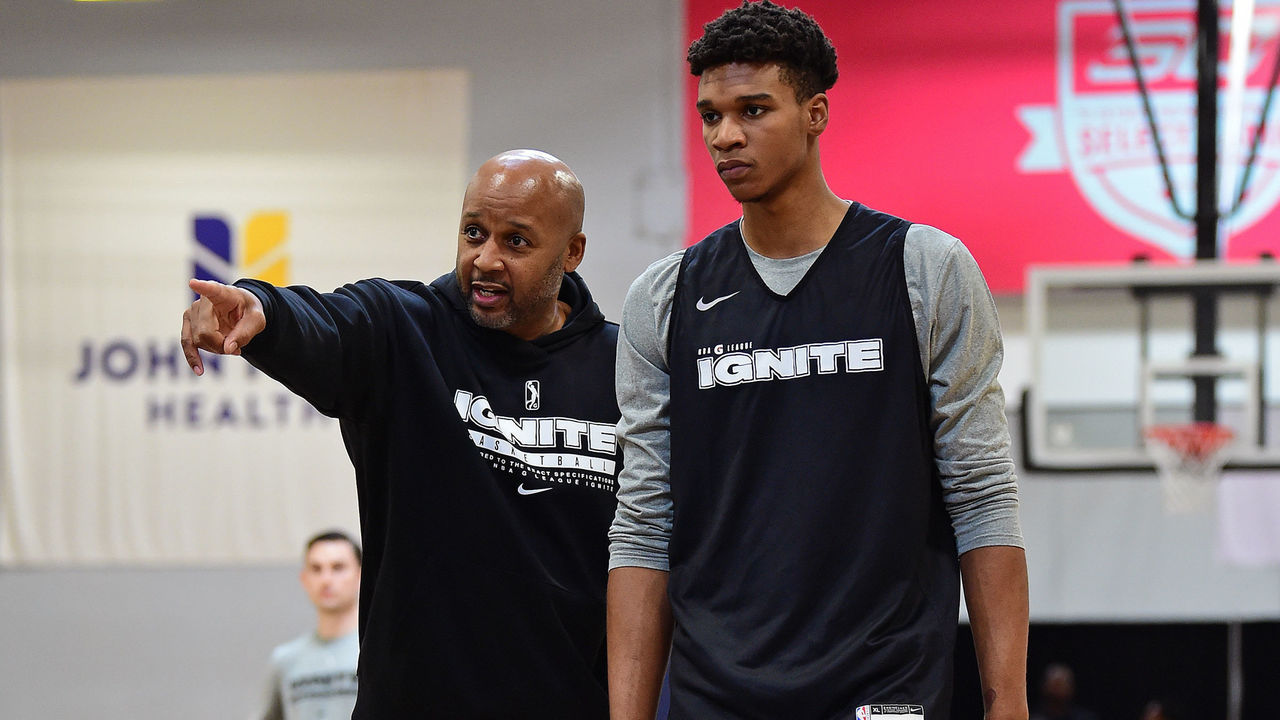 The Ignite have been stationed in Walnut Creek, California, training on weekdays with ex-NBA personnel to prepare for action in the G League's bubble.
Their typical day consists of weightlifting, skill work, film study, scrimmages, and extensive walk-throughs of various NBA-style systems. Off the court, prospects are learning about financial planning, sleep management, and mental health exercises through life-skills presentations with professionals.
When do the Ignite play?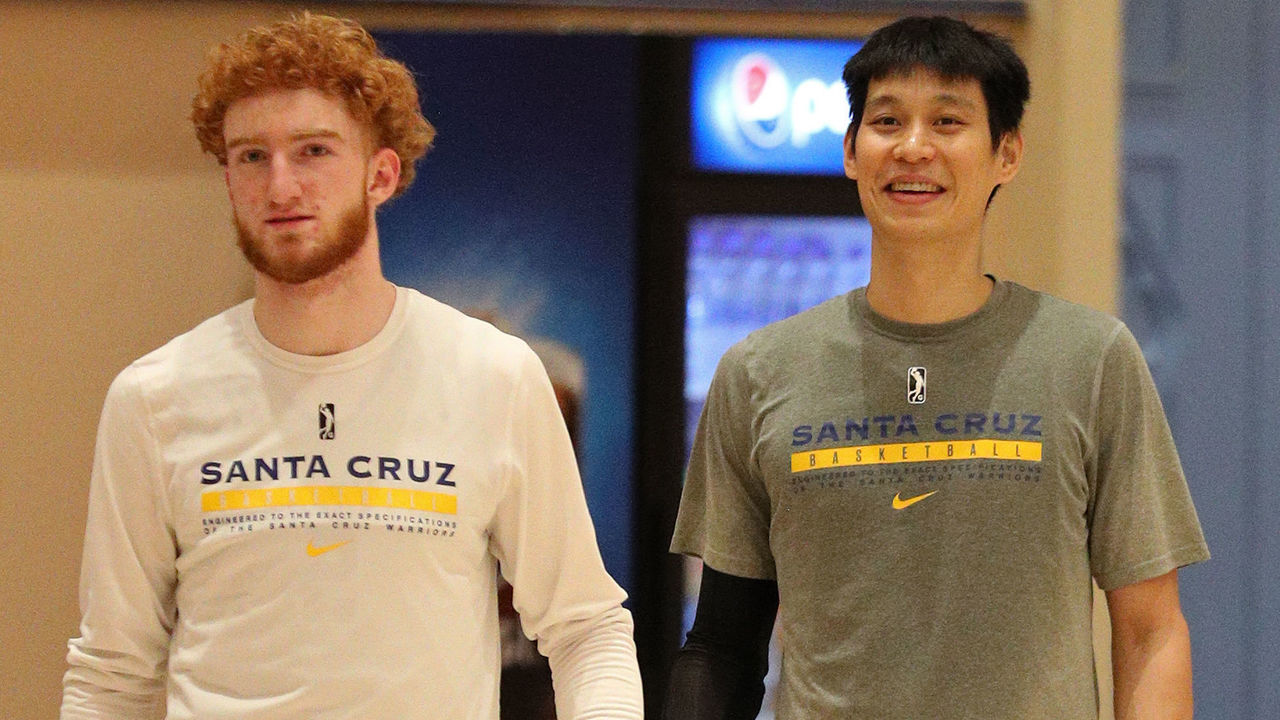 The Ignite tip off their inaugural season against a Warriors squad that features Jeremy Lin and former Arizona standout Nico Mannion.
They'll face 14 more G League affiliates over the next month while navigating a jam-packed schedule that includes five back-to-back sets.
| Date | Opponent | Time (ET) |
| --- | --- | --- |
| Feb. 10 | Santa Cruz Warriors | 11 a.m. |
| Feb. 12 | Oklahoma City Blue | 3 p.m. |
| Feb. 13 | Raptors 905 | 7 p.m. |
| Feb. 15 | Iowa Wolves | 3 p.m. |
| Feb. 17 | Erie Bayhawks | 3 p.m. |
| Feb. 18 | Westchester Knicks | 7 p.m. |
| Feb. 21 | Greensboro Swarm | 3 p.m. |
| Feb. 22 | Long Island Nets | 3 p.m. |
| Feb. 24 | Memphis Hustle | 3 p.m. |
| Feb. 26 | Salt Lake City Stars | 3 p.m. |
| Feb. 27 | Canton Charge | 7 p.m. |
| Mar. 1 | Delaware Blue Coats | 3 p.m. |
| Mar. 3 | Agua Caliente Clippers | 3 p.m. |
| Mar. 4 | Rio Grande Valley Vipers | 3 p.m. |
| Mar. 6 | Austin Spurs | 7 p.m. |
The top eight teams after the 15-game regular season advance to a single-elimination playoff, which begins on March 8 and concludes with a championship game three days later.
Players to watch
Jalen Green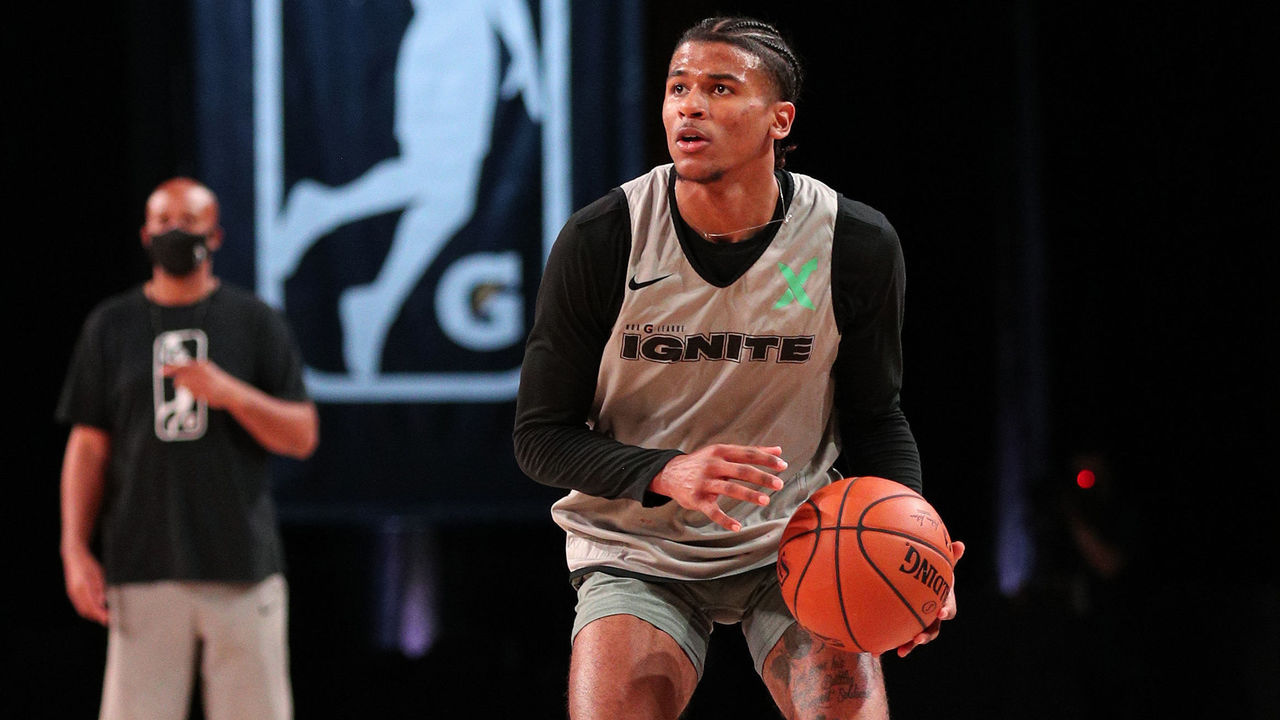 Green's athleticism will immediately stand out from the rest of his game. He often blows by defenders with his quick first step, and Green possesses the explosiveness and body control to finish above the rim. The 19-year-old has gone viral for his share of highlight-reel dunks, but opponents will soon learn he brings much more to the table.
Green can pull up from mid-range and deep, as well as create separation from defenders in one-on-one situations, and he's flashed an ability to facilitate out of the pick-and-roll. The 6-foot-6 guard has been a proven scorer early in his career, yet Green knows he can do more offensively off the ball.
"In high school, I was so ball-dominant. I always had the ball in my hands," Green said. "When you're playing with a lot of other great people who can score and do just as much as you can, you gotta find ways to affect the game when you're not having the ball in your hands.
"Whether that's a backdoor cut or (coming off) a screen, I think I've improved with that."
Jonathan Kuminga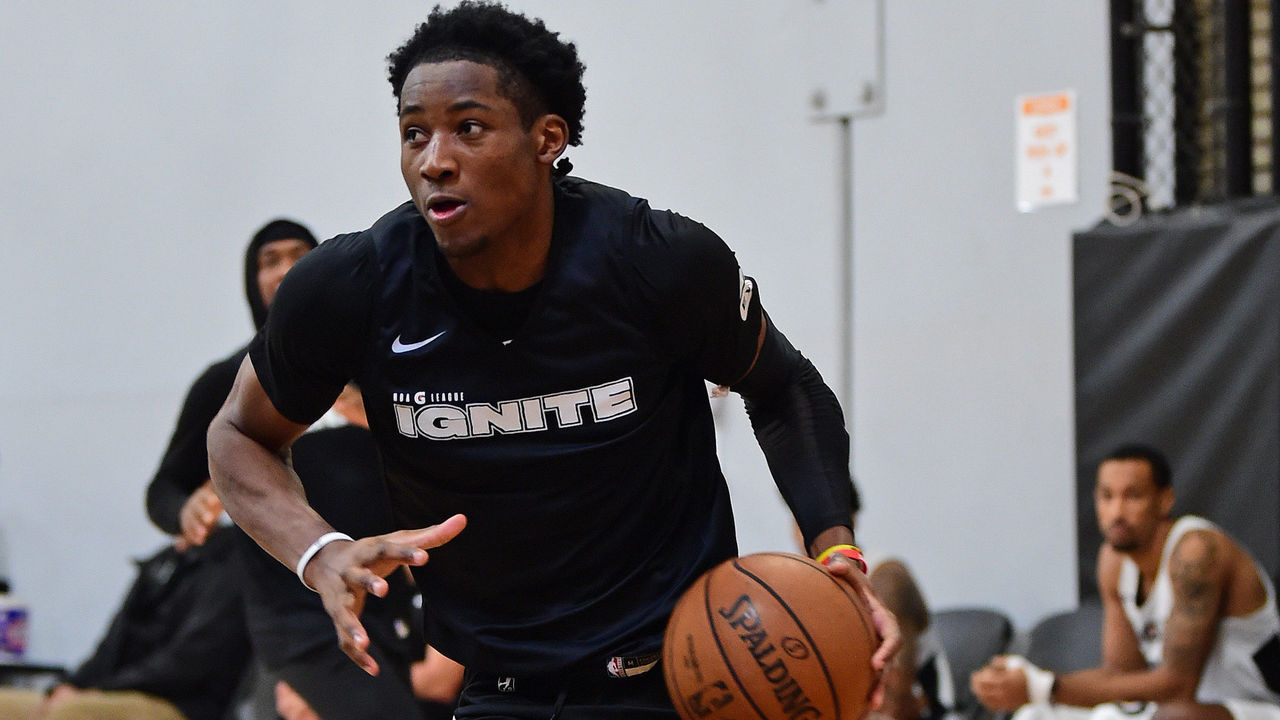 Kuminga was the Ignite's leading scorer during December's scrimmages, averaging 23.5 points on 60.7% shooting. Like Green, he's a threat to score at all three levels, yet his defensive potential is piquing the interest of scouts.
At 6-foot-8 and 222 pounds, Kuminga's frame is NBA-ready. His lateral movement and length should allow him to defend multiple positions at the next level. Kuminga experienced trouble in high school keeping himself engaged defensively, but Shaw believes the sky is the limit based on what he's seen.
"Kuminga hands down is going to be one of the best two-way players that the game is going to see," Shaw said. "Paul George was a guy that I started coaching when he was in his second year in the NBA, and I think he's one of the top two-way players in the league. ... Kuminga has that type of potential because he can guard one through four.
"He has the strength to be able to guard bigger guys as well as the foot speed and tenacity to take somebody completely out of the game."
Daishen Nix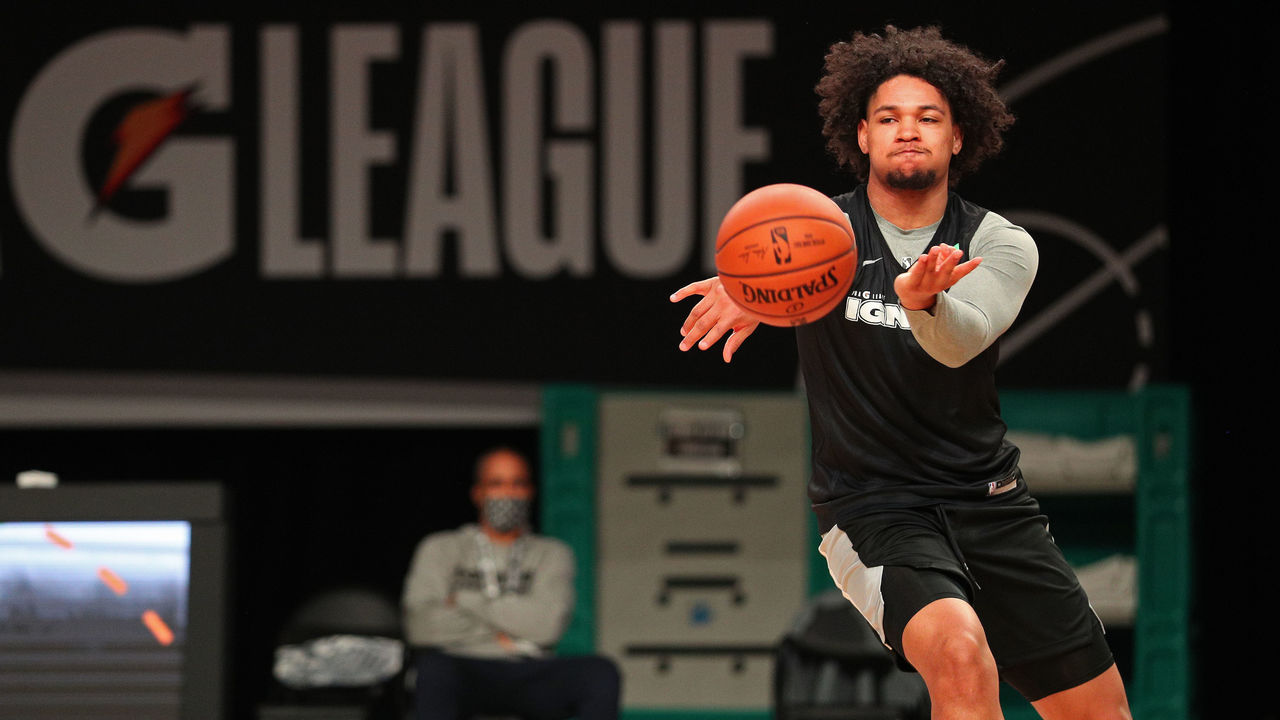 While Nix may not start immediately, he'll likely shoulder most of the playmaking load this season. The 6-foot-5 guard is comfortable with launching full-court outlet passes in transition, and he makes good reads as a pick-and-roll ball-handler. His pinpoint passing can be traced back to playing quarterback in elementary school.
Nix also doesn't shy away from contact, as his strong frame allows him to power through most opposing point guards.
"Daishen is great with the ball in his hands," Todd said. "He can get downhill and he uses his body so well, so laying the ball up is a piece of cake for him. Once he's breaking down the defense and gets into the lane a few times, he opens up everything for the rest of the team. He's good at hitting the (open) guy in the corner or making reads off the screen."
Nix's 3-point shooting, conditioning, and defense are among the areas he'll look to improve over the next month of play.