Sun Rise, Part 3: The oral history of how Steve Nash revolutionized the NBA
In Part 1 of our oral history, Mark Cuban and the Dallas Mavericks balked at Steve Nash's free-agent offer from the Phoenix Suns, then watched as Nash turned himself into an MVP - and turned Phoenix into the NBA's best team in 2004-05.
Read Part 1: 'Somebody outspending Mark Cuban wasn't something any of us considered'
In Part 2, Nash put together the finest two weeks of his Hall of Fame career to eviscerate and eliminate Dallas from the second round of the playoffs only 10 months after the Mavs let him walk.
Read Part 2: 'That little motherf----- wasn't gonna let us lose'
The aftermath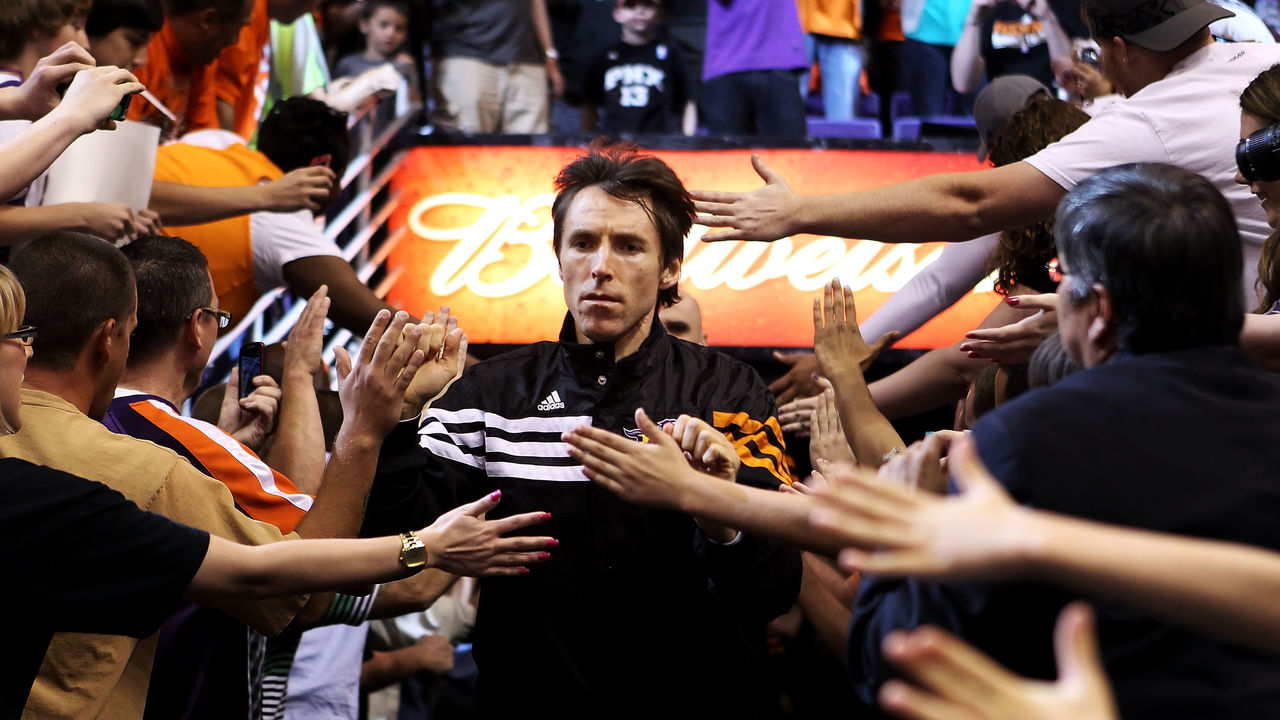 About 37 hours after eliminating the Mavs, the Suns opened the Western Conference finals against the Spurs. In what would become something of an annual tradition, the Suns fell short against San Antonio, losing in five games.
Mike D'Antoni (then Suns head coach): It was a Friday night when we beat Dallas in overtime on their home floor to close them out. We were emotionally and physically drained, and we didn't get home to Phoenix until about 2 or 3 in the morning, maybe even 4 in the morning. And then Sunday afternoon, we had to play San Antonio, and we weren't physically or mentally ready to try to take down the eventual champions. We were so emotionally charged that we beat Dallas, and then it was like, "Oh s---, we've got San Antonio right in front of us in less than 48 hours."
Steve Nash: It wasn't ideal, but that's part of it. It can make things difficult in a sense, but at least you got through to the next round. That's the peril of going deep into series.
Dirk Nowitzki: It's just unfortunate and sad, really, that they never got by the Spurs. That (Suns) crew was so fun to watch, and everybody loved them. They were everybody's darling. The run that they had for those few years, they deserved a championship, if you ask me.
It's just that the Spurs were so friggin' good, man, with Timmy and Manu and Tony. They were just such a tough matchup, and sooner or later, (the Suns) would always run into them. They had some great games and epic series. It's just sad that they couldn't sneak by them one time.
Paul Coro (then covered the Suns for The Arizona Republic): None of that season was expected. The 31-4 start, the way they were gonna play, all of those guys becoming All-Stars. Even when it came playoff time, after winning that many games, nobody was really thinking this was gonna be a championship team. Everything was still just gravy at that point. In hindsight, that team was their best chance to win a championship if Joe Johnson doesn't go down.
Meanwhile in Dallas, changes were on the horizon. Don Nelson left the franchise following the 2005 playoffs after naming his son, Donnie, to replace him as Mavs GM. Within a couple of years, Nelson was coaching the Warriors past Dallas in the greatest upset in postseason history.
Art Garcia (then Mavs beat writer for the Fort Worth Star-Telegram): You could tell Nellie wasn't done with coaching, but he was done with Dallas. That decision to let Steve go was one I don't think he ever got over.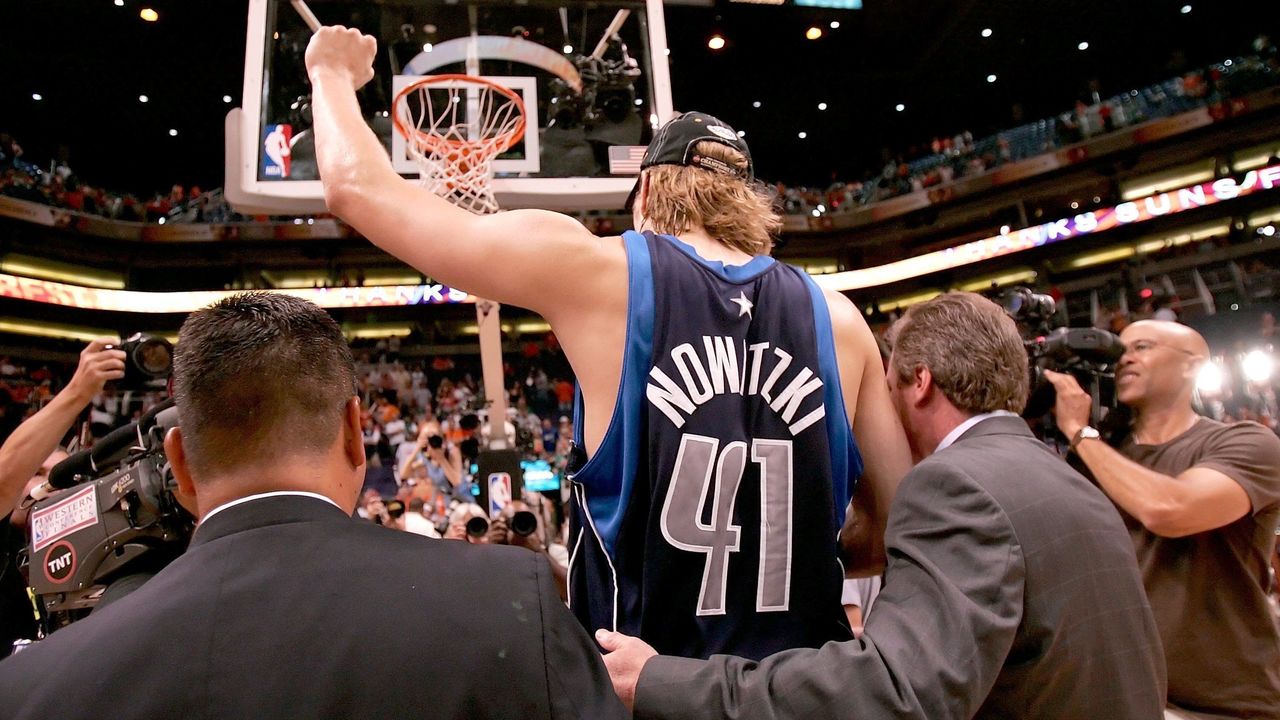 Dallas did even the score with Phoenix in 2006. Nash was again the league MVP, posting the first of his four 50-40-90 seasons and leading the Suns to 54 wins despite Amar'e Stoudemire missing virtually the entire season. But Phoenix lost the West finals to the 60-win Mavs in six games. Across 12 playoff games against Dallas in '05 and '06 (which the Suns and Mavs split), Nash averaged 25.5 points, 11.1 assists, and 4.9 rebounds.
Nash never met Dallas in the postseason again. He would remain an All-Star, and the Suns would remain a perennial contender during D'Antoni's four-year tenure, but Phoenix never reached the NBA Finals. The Suns' last playoff appearance was another West finals loss to the Lakers in 2010 under coach Alvin Gentry.
Nash finished his career with two injury-plagued seasons representing the Lakers and was inducted into the Hall of Fame in 2018, having played an additional 737 games (regular season and playoffs) in the 10 years between his departure from the Mavs and the end of his career.
Though the franchise misplayed its hand with Nash, Dallas did recover, remaining a postseason fixture in the years that followed before finally breaking through and winning a championship in 2011 under coach Rick Carlisle.
Garcia: Nash leaving didn't haunt the Mavs for as long as people thought it would. At the time, the feeling was that Phoenix was gonna go on to win championships. We thought San Antonio and Phoenix would be the two teams battling it out in the West for the next five years, but then the Mavs get to The Finals the next year (2006), and they beat Phoenix (to get there).
I still think (letting Nash leave) was a mistake, but the Mavs were able to rebound from it and put themselves in position to eventually win a title. It was great that Dirk would win one, and Michael Finley would win one in San Antonio, but the guy that I thought put himself in position to win more championships than any of them was Steve. It's sad that he never got there.
Nash: Obviously, I still have a hole in me, that I was never on a championship team and I played so hard. But I also realized, like, only one team wins every year, and lots of great players don't get a chance to win. It can't happen for everybody. As far as the way I approached the game, I'm proud I was able to play as long as I could, be a part of some great teams, and persevere, despite being a (6-foot-1) guard that ain't winning any wrestling matches or track meets.
You can't get carried away with the disappointments. You have to move on in life and realize that there were a lot more positives and great memories. I was just one of the guys that never got over the hump in a team sport.
What if?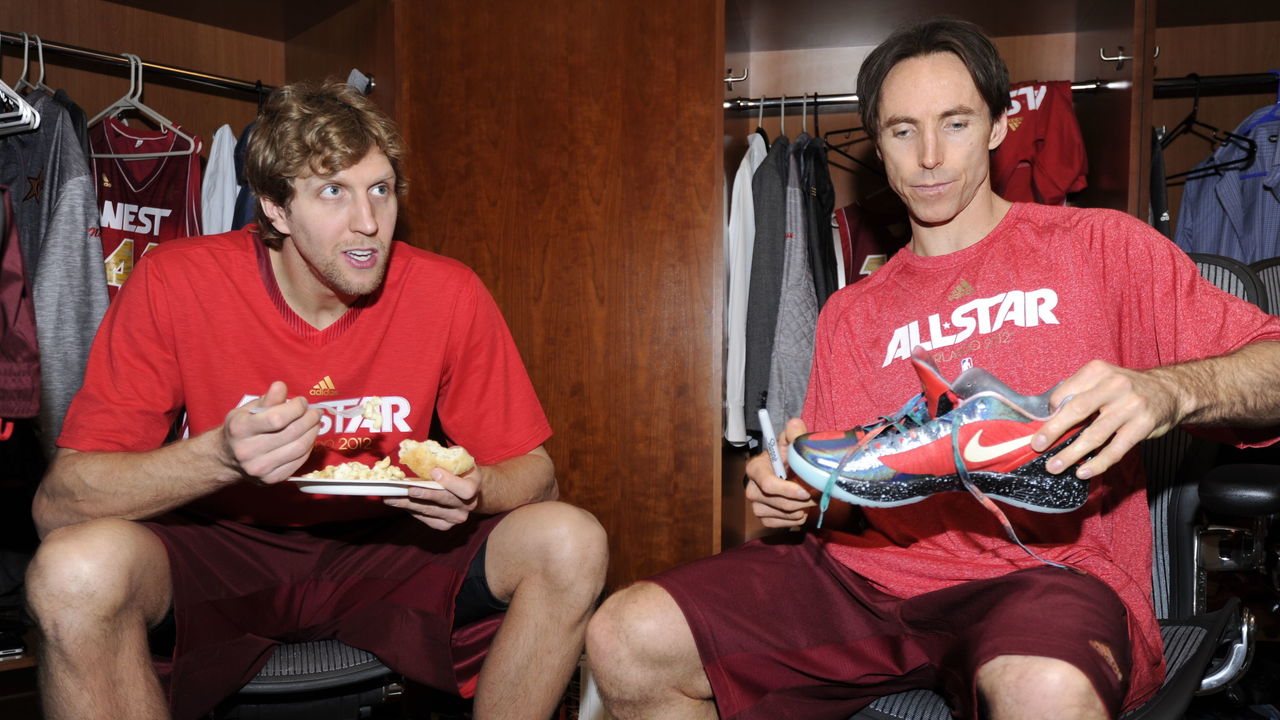 Though each went on to enjoy Hall of Fame careers, and Nowitzki ultimately satisfied his championship desires, fans and pundits alike have still spent the last 15 years wondering what could've been had Nash and Nowitzki's partnership continued in Dallas. Might they have been able to topple mighty San Antonio in the West finals in 2005 and 2007, or the Heat in the 2006 NBA Finals?
Nash: I honestly don't spend much time considering it. It would've been unbelievable to continue playing together. On the other hand, going to Phoenix ended up being the best thing that ever happened to me, individually. And those teams, although we didn't win a championship, we had great years and were incredibly entertaining.
Nowitzki: People always ask me if we would've developed the same way if we were together, and I don't know; maybe it was for the better for both of our careers that we got separated. Look at the level he reached when he left.
Mike (Finley) and I were here for another few years together, then Mike was gone, and I was kind of thrown into the cold water, like, "This is your team now, your franchise. Go ahead and do something." And then I had to step my game and my leadership up to new levels. So I don't know if we would've ever developed like that if we stuck together. It's sad to say, for sure, but maybe it was for the better of our careers.
Mark Cuban (to Sportsnet in 2020): My greatest mistake was letting Steve go. In terms of culture, in terms of hard work, he and Michael Finley taught Dirk the amount of effort that's required to be great and just the discipline that it takes during the season. During the season, Dirk wouldn't drink, wouldn't eat fried foods, wouldn't eat sweets. He was just that disciplined, and I think a lot of that came from Nashy. We had a really good group. It's unfortunate that I screwed it up.
Nash: I salute Mark for having the ability to admit his mistakes, in a sense, but it's not even a mistake in my book. In professional sports, it's so easy to be wrong, over and over again. He chose that path. It was a conservative view. I totally get it.
For him to admit later that he wishes he didn't do it, I think it shows he's a big man. Being able to admit something that can make you look vulnerable is an important quality and attribute. Maybe winning a championship makes it easier to admit. I appreciate him saying that, but it's not necessary. He made a decision based on what he thought was best for his team, and this isn't an exact science.
The legacy of Nash's 2005 'revenge tour'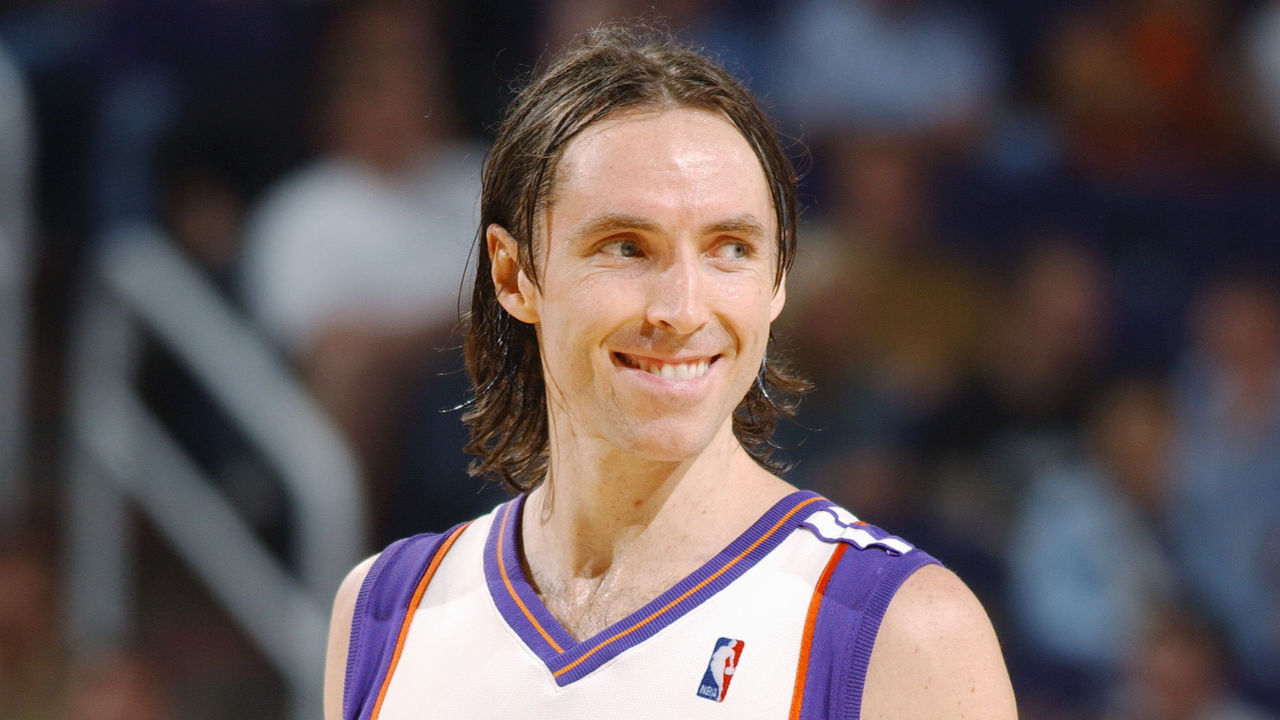 Nash's finished his second-round "revenge tour" in 2005 with averages of 30.3 points, 12 assists, and 6.5 rebounds on 55-42-96 shooting in the six-game series. Over the final three games, Nash averaged a whopping 40.3 points, 9.7 assists, and nine rebounds in 45 minutes.
His 48-point outburst in Game 4 held up as a personal best (regular season and postseason), while his breathtaking all-around performance in the clincher went down as the best playoff game of his career, according to Basketball Reference's Game Score metric. LeBron James is the only player since Nash to post three consecutive playoff performances with a Game Score of at least 29.3.
Nash: It's a crazy story to look back on. I was on a successful team in Dallas, and to change teams in a way that you didn't ask for, and then to play them in the playoffs and have a great series and beat them, it is a nice story, but I don't know why, I sort of detach myself from that person in a way. I kind of just walloped all my accomplishments, in a sense, and don't really attach myself to them anymore in that way. I've moved on.
But looking back, it was an explosive series with a lot of emotion, for sure. I remember feeling a lot of emotion around the series and just trying to control it and contain it. I just know we won the series and I played well.
Nowitzki: It just happened to be that he played against us. It was only meant to be. I don't remember every game anymore, but I definitely remember the end of it. I remember he was giving it to us. Fun memories, but more fun for him than for us.
Coro: I covered Steve for eight years with the Suns, and he was never more brilliant than how he played in that series. You were shocked if he missed. He missed one free throw the whole series. It was like watching a puppeteer. He just had the Mavericks' defense on strings. He was moving people wherever he wanted; his own players and defenders. He never took bad shots. He just read the game at a different level.
David Griffin (then Suns VP of basketball operations): While shooting the piss out of the ball. While shooting the absolute hell out of the ball.
Quentin Richardson (Suns guard in 2004-05): It was unbelievable to be a part of. That man literally took that series over. To be in Dallas, against the Mavs, Mark Cuban, Dirk, all his former teammates - to know that the organization had kind of given up on him less than one year prior - for him to come back and do them like that was amazing.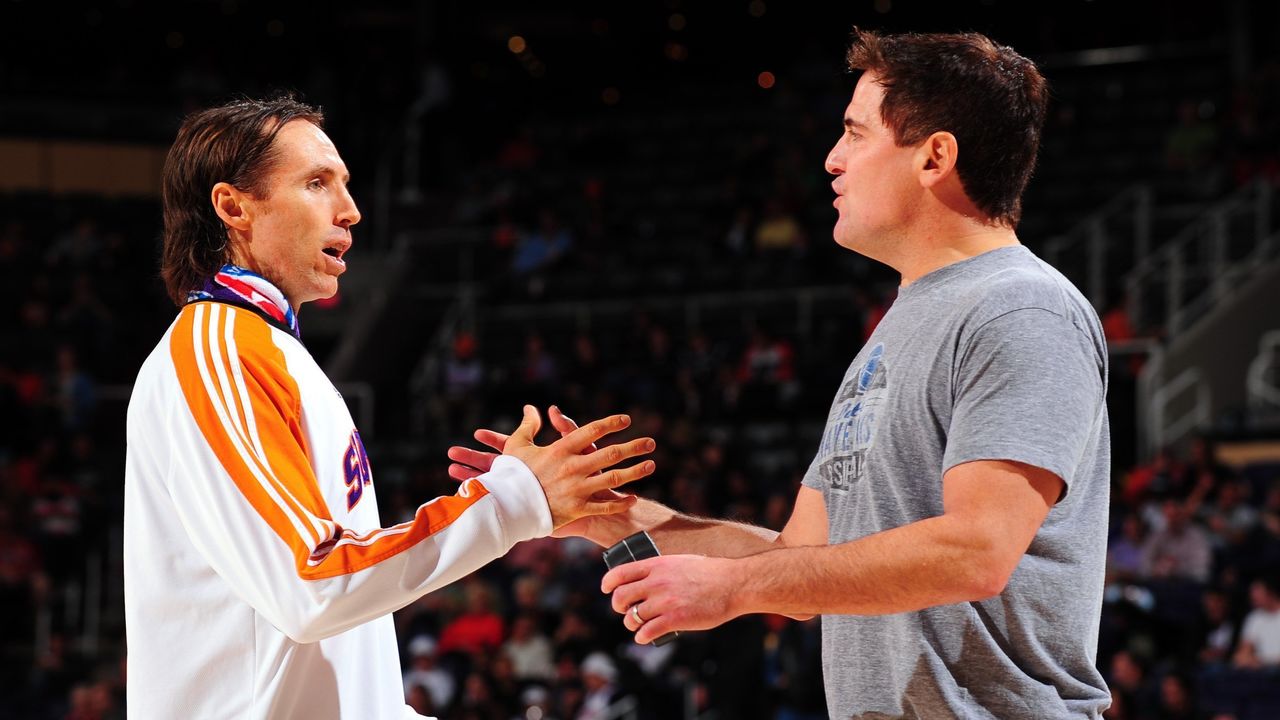 Coro: To flip the switch to another gear against the owner that spurned him and his best friend on that team, while on a platform he's never been on in his life, and he seizes the moment in every regard. He goes out there and conducts the whole game and series like it's a symphony.
Richardson: The thing people don't give Steve enough credit for is that he was an unbelievably fiery competitor. Everyone looks at Steve like he was a nice guy, and he is a great guy, but Steve wants to win at all costs. Every time. He's one of the fiercest competitors I've ever been around.
Nowitzki: He loved to compete, no matter what we did, whether it was playing basketball or playing the guitar.
Nash: Dirk's brother-in-law played guitar, so whenever he would come from Germany, he would teach us a few chords, and I guess if there was a solo riff he was teaching us or something, my nature is to try to learn it first (before Dirk). ... I mean, when you're 6-foot-1 and you're trying to play in the best basketball league in the world, if you want to have a long-lasting career, you better be pretty competitive. That was definitely a huge ingredient in my success. At my size, with the physical limitations I had at that level, I had to be super competitive, and that became second nature.
Nowitzki: He fought for everything, so he always played hard and competed, but when it came to us, he wanted to show Mark that he made the wrong decision. That's why he's one of the greats. He had that competitive fire. It doesn't surprise me at all that he absolutely took it to us, and took it to us in all sorts of ways.
D'Antoni: Some people question why he was MVP and all that, and I think that series demonstrated how good and how special of a season he had that year, and a career, for that matter. That series, I think, encapsulated everything that he stood for. He just made the right play. He didn't care if he scored, didn't score, whatever. To drive his team to a win, he did whatever was necessary.
Remembering Nash, the MVP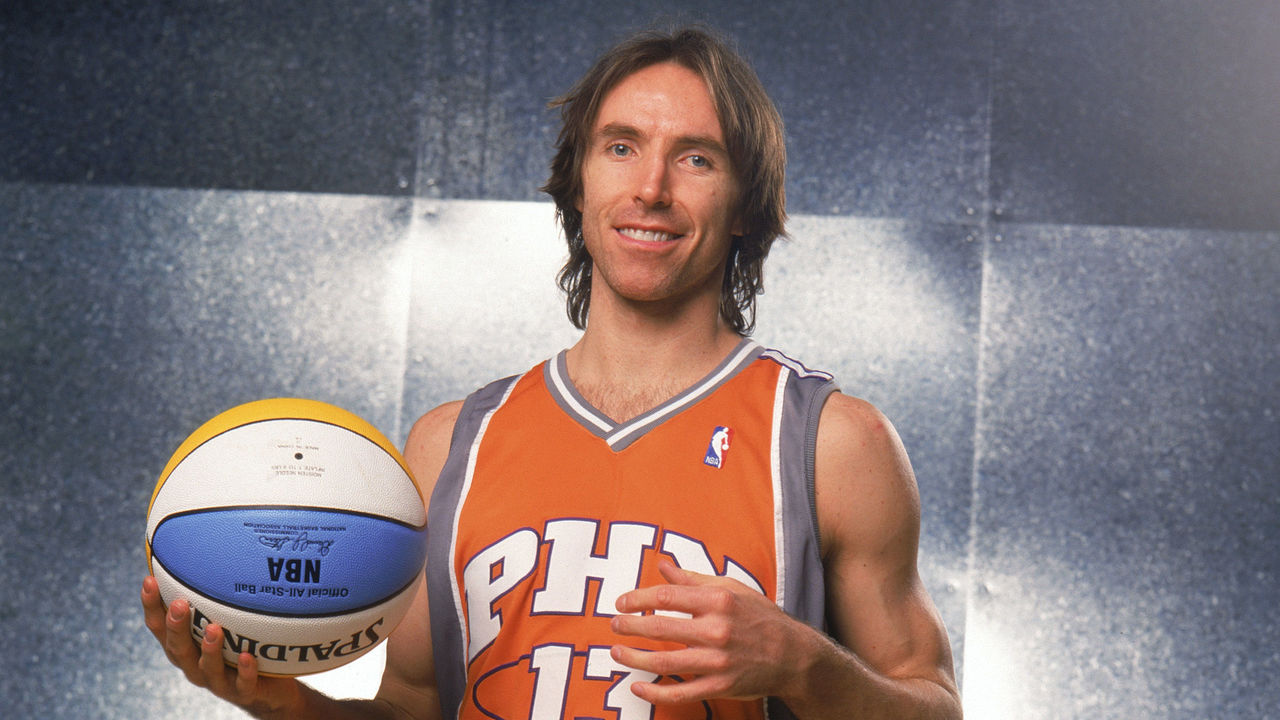 In the 15 years that have passed since Nash was first named NBA Most Valuable Player, his two MVP selections remain a source of debate, especially among card-carrying members of the "Count The Rings" club and those who place more value on scoring.
Griffin: How people can say that (Nash wasn't worthy) is a sign of one, their overall ignorance as basketball fans, and two, their lack of objectivity in the grander scheme of things. It's a complete lack of understanding about the gravity of having a 6-foot-3, not supremely athletic point guard, be far and away the best player on far and away the best offense. Even with the rule changes, nobody his size, with his physical profile, was dominating the game the way he did.
Richardson: The year before, the Suns were 29-53. The only difference in the team was they added me and Steve Nash, and of the two of us, we all know who the real driving force was. I was a witness. He elevated our entire team and the atmosphere of the team.
We went 62-20 and kicked pretty much everybody's ass that year, except San Antonio. We slapped the entire league around that year, except San Antonio. And Steve was at the head of that. You can't just look at his numbers. His impact went beyond the numbers. You've got to look at his impact on the game as a whole.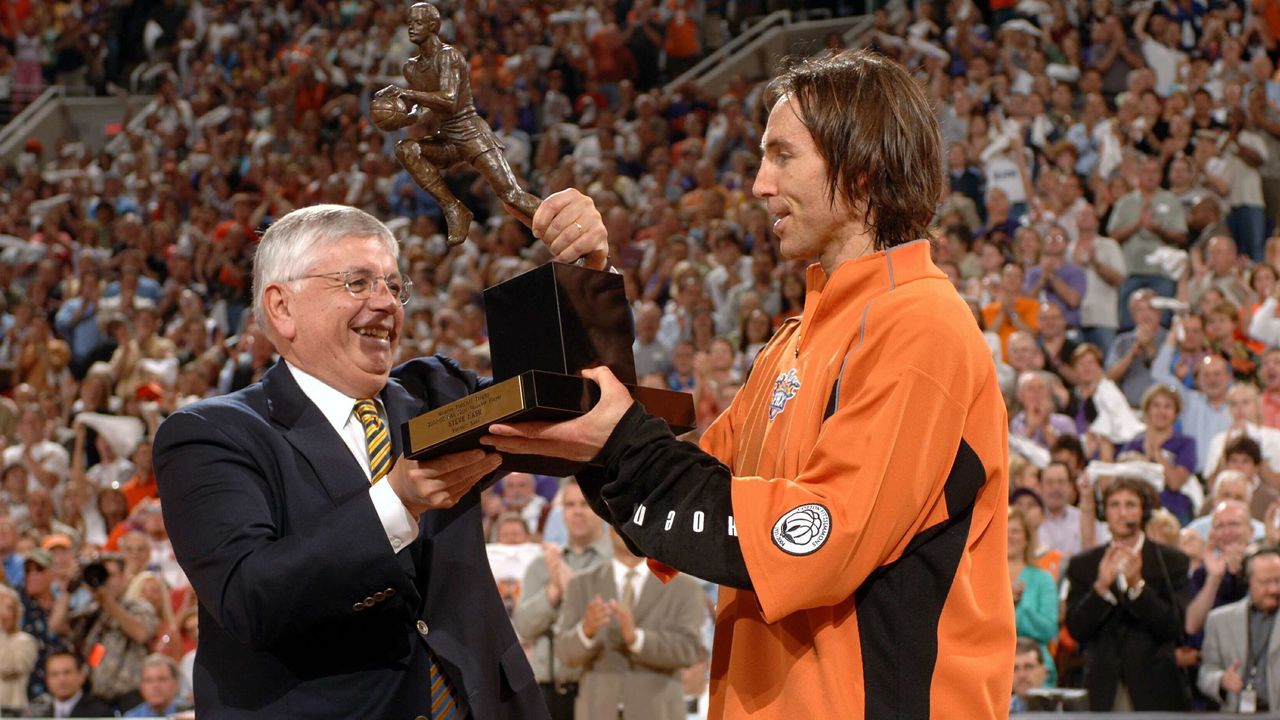 Griffin: No exaggeration, no hyperbole: The man revolutionized the way the game was played. And within the process of doing it, he won MVP two years in a row. The media understood how special it was, but the haters in the NBA thought it was a gimmick and it would go away. It certainly didn't go away. Almost all of the important metrics that were gleaned about the importance of 3-point shooting started with that Seven Seconds Or Less team, and Steve was the trigger man for that. He made all of that possible. He made everyone better while being one of the first 50-40-90 guys in the NBA.
Coro: Whenever you debate MVPs, Nash always comes up for people, as if it's easy to question. He's so underrated as an athlete. This is a guy who probably could've played pro soccer if he had chosen to. But also the competitor that he was and the nasty streak that he had when he needed it - just the way he played in that series shows what a competitive fire he had.
D'Antoni: There was a time I remember, one of the assistant coaches - my brother, actually - was telling him in the third quarter of a game, "Steve, when you come off that screen, they're giving you that shot." But he wasn't taking it, and then Steve goes, "Yeah, I know it's there. I'm waiting for a time when it's going to put a dagger in their heart." Sure enough, fourth quarter, about three minutes to go, he comes off the screen and just - whap, 3-pointer, game's over. That's who he was as a competitor.
Nowitzki: Being a leader and being a clutch player doesn't necessarily mean you have to shoot. You can also make a great play for a teammate to get an easy look. Steve wanted the ball in clutch situations and to make the plays. He definitely wanted and embraced the big moments, and I would put him, in clutch minutes, up against anybody. I've seen him hit game-winners. I've seen him make game-tying threes and big shots.
He was one of the biggest competitors I've been around in my 20, 21 years, so that says a lot. He had that fire, and even more against us when he wanted to really show that our franchise made a mistake.
Joseph Casciaro is theScore's senior basketball writer.
Comments
✕
Sun Rise, Part 3: The oral history of how Steve Nash revolutionized the NBA
  Got something to say? Leave a comment below!