Cap space has been treated like gold throughout the salary-cap era, and particularly in recent years, with player movement multiplying and free agency becoming an increasingly important facet of team-building. For every franchise and fan base, "cap space" has become a buzz term that can drum up excitement and sell hope.
But it can also be a fickle tool, and for many teams, cap space is far from a panacea. There are typically several franchises that are hoping to use their space on the same free agents, so most of them inevitably wind up disappointed. The idea of cap space is almost always more tantalizing than what the space ends up being used for. Just ask New York Knicks fans.
There are certain seasons in which the league tends to go particularly cap-space crazy. This past year - which saw the likes of Kevin Durant, Kawhi Leonard, Kyrie Irving, Klay Thompson, Jimmy Butler, and Kemba Walker playing on expiring deals - was one such instance. Several franchises deliberately geared up for the offseason by clearing the decks, much like they did in the lead-up to the summer of 2010.
The most active teams during this latest free-agency frenzy fell into distinct categories and achieved their results in different ways. There were the big-market teams that always believe they are worthy destinations for available superstar talents. There were mid- and small-market teams that had a hunch they wouldn't be able to get meetings with the cream of the free-agent crop, and immediately explored different ways of utilizing their space. And there were teams without cap space that swooped into the free-agent mix by reviving the lost art of the sign-and-trade. Let's review the lessons learned:
Coastal bias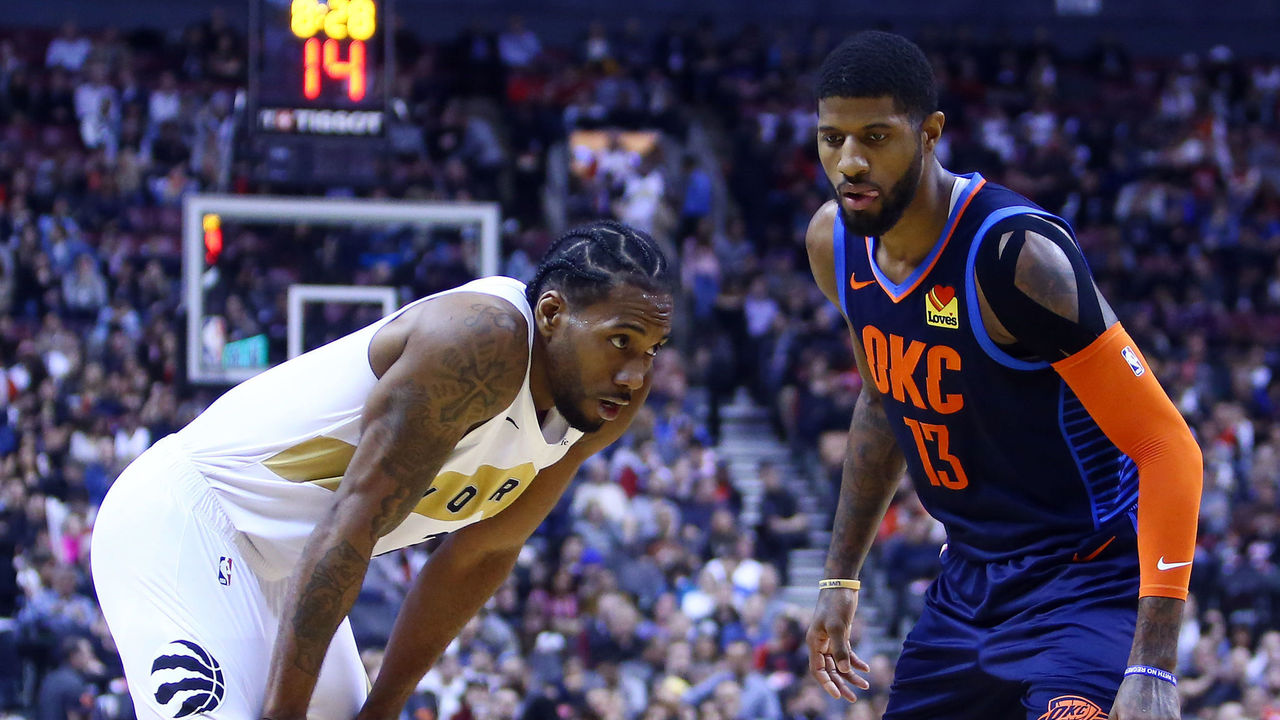 Los Angeles and New York are the league's two biggest media markets, and it's hard to ignore the fact that over the past two offseasons, the starriest free agents (LeBron James, Leonard, Durant, Irving) have gone to those markets, while additional under-contract superstars (Anthony Davis, Paul George) have demanded trades to those places in conjunction. Even a big-market team like the Dallas Mavericks, one that already had two budding superstars on the team in Luka Doncic and Porzingis, couldn't get a foot in the door this summer.
The Knicks, Nets, Lakers, and Clippers all set themselves up to have max space this summer (in markedly different ways), but the Clippers and Nets also demonstrated that within those dominant coastal markets, being a smart, well-run franchise can trump pedigree. Those two historically woebegone teams showed up their more prestigious counterparts by landing four superstars between them, while the comparatively dysfunctional Knicks and Lakers were forced to use their vast space on decidedly non-max players.
The Lakers, at least, can be forgiven for gutting basically their entire roster in order to both acquire Davis and create the space to sign Leonard. The gambit didn't pay off in full, but the possibility of teaming up James, Davis, and Leonard was absolutely worth waiting for. The Lakers then rebounded with some decent secondary signings that should set them up to contend in a wide-open Western Conference.
The Knicks are a different story, and they are the prism through which we can really see the futility of cap space - even in such an attractive market - when it's in the hands of an inept organization. Over the past two decades, no team has been burned as badly by the promise of cap space as New York.
The Knicks' initial plan, of course, had been to do exactly what the Nets accomplished; it was the worst-kept secret in the NBA. Durant, according to some reports, wanted to sign with New York despite its barren roster and league-worst 17-65 record, but Irving had his heart set on Brooklyn. Only those two know the extent to which their decisions were dictated by whimsy as opposed to franchise stability, but it's safe to assume the Knicks would've had a better chance at landing them if the team had been run like the well-managed Nets in recent years.
This summer also showed the importance of having a coherent Plan B, and being able to pivot on the fly, because this was yet another free-agency period in which the Knicks seemingly used their space just for the sake of using it. To be clear, they would've needed to use most of their space eventually - every team must meet the salary floor (set at 90 percent of the cap) by season's end - but the Knicks acted like they were in a race against the clock to fill up their salary sheet.
In the end, New York's pivot saw it use all its space (more than $70 million) to sign a trio of non-shooting power forwards (Julius Randle, Bobby Portis, Taj Gibson), a non-shooting point guard who struggles defensively (Elfrid Payton), and a pair of veteran 3-point specialists (Reggie Bullock and Wayne Ellington). Those are all perfectly fine complementary players, but none offers much in the way of upside, and only one of them (Randle) seems like a decent bet to be part of the next competitive Knicks team.
It could be considered a defensible strategy because none of those deals are guaranteed beyond two years, allowing the Knicks to preserve flexibility for the blockbuster summer of 2021, when they can try to sign superstars all over again.
On the other hand, it's hard to shake the feeling that the Knicks have been here before; that they're stuck in a loop, doomed to repeat this cycle of false hope and free-agent flailing forever. The contracts they unloaded in the Porzingis trade (Tim Hardaway Jr. and Courtney Lee) and prior to that (Joakim Noah) were the ones they signed the last time they had cap space. The latest batch, at least, is less encumbered by contract lengths.
Of course, the question is what should the Knicks have done instead? Should they have made an aggressive play for D'Angelo Russell, a 23-year-old point guard with a chance to actually be a franchise cornerstone? Should they have just waited a little longer for the market to settle? Could they have done with one fewer power forward? These are all questions worth asking.
The benefits of renting out cap space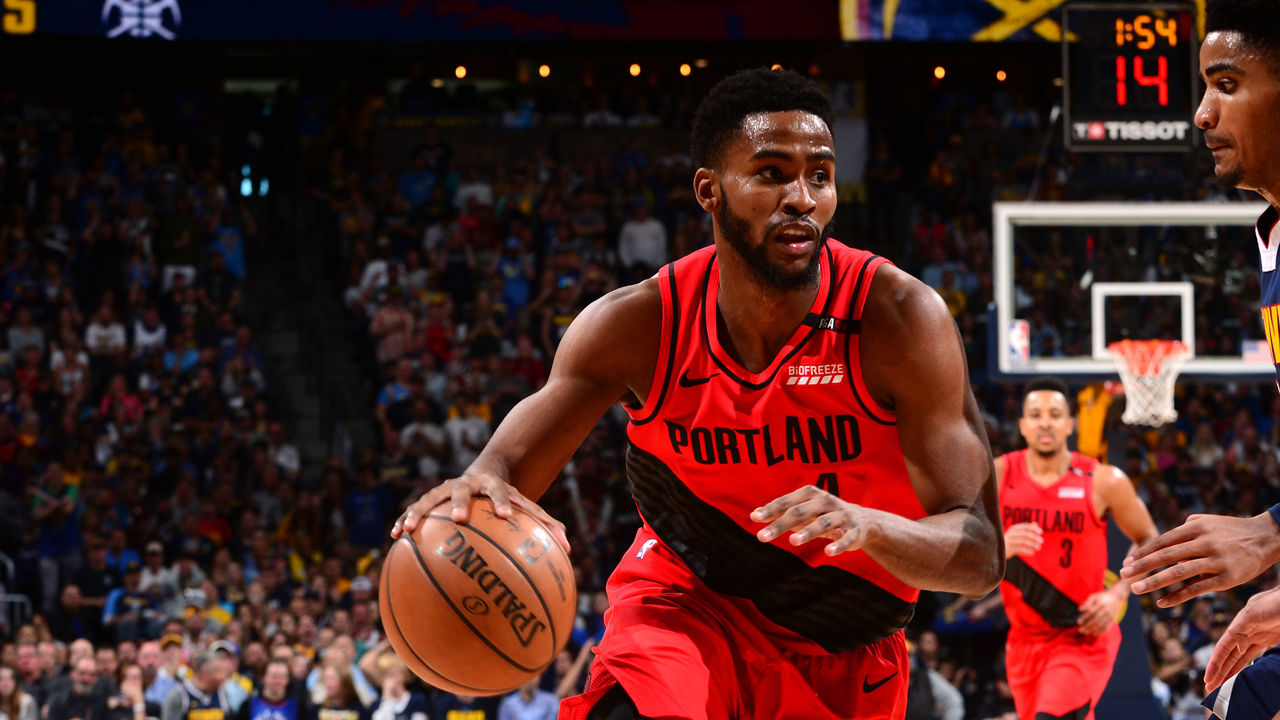 One thing the Knicks could have done, had they not been so eager to shell out for so many placeholders, is use their cap space as a dumping ground for other teams that were desperate to offload salary. Both the Memphis Grizzlies and Los Angeles Clippers pulled in first-round picks as compensation for absorbing the contracts of Andre Iguodala ($17 million) and Moe Harkless ($11 million).
Both those guys are still positive contributors, and both of them are on expiring deals. The Knicks could've easily taken in one of them, maintained their long-term flexibility, raised their 2019-20 talent level, and snagged a draft asset for their trouble. The Grizzlies and Clippers, if they so choose, might even be able to flip those players for additional draft or prospect capital down the road.
However, the Knicks have always acted like they're above such trifles; like those are the kinds of marginal moves only small-market teams make. But that strategy helped the Nets build up their asset base, putting themselves in the position they're in now. And the Clippers used the pick they received for taking on Harkless as part of their trade package for George.
The Knicks couldn't have known how the market was going to develop, or what the going rate for taking on an eight-figure contract would be. The point is, they didn't give themselves a chance to find out.
Using space in a non-glamor market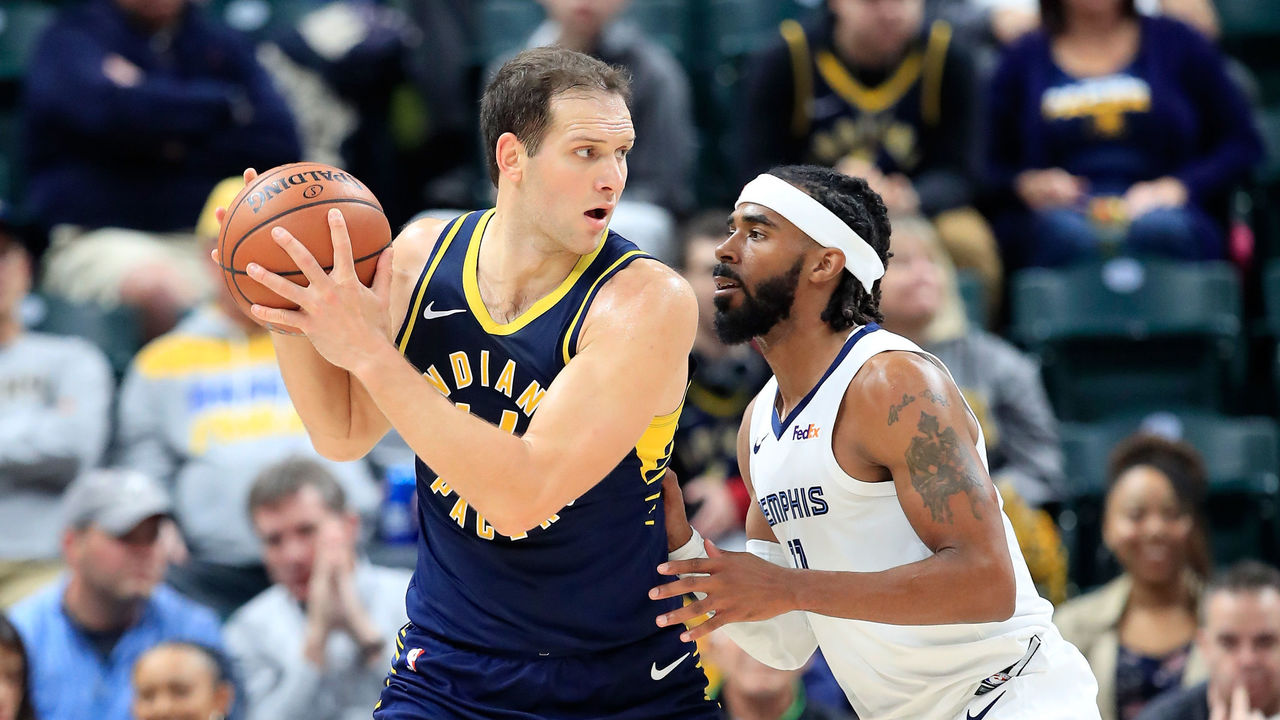 For self-aware teams with cap space, there can be a certain advantage in the knowledge that the top guys aren't coming. That knowledge frees them from the expectation of hitting a home run. It allows them to get proactive, jump in the market early, and target a useful fit - all while a subset of the league has its eyes firmly fixed on a select few.
Teams like the Knicks, Lakers, and Clippers play a high-risk game, and when they lose, they essentially roll their space over so they can swing for the fences again a year or two later. Less glamorous (or less self-aggrandizing) teams can focus more on sustainability, without worrying about missing out on the next crop of marquee free agents.
For instance, the Utah Jazz came into this summer with max cap space, but they used up the bulk of it before free agency even opened by agreeing to trade for Mike Conley. They were able to swing that trade without sending back equivalent salary because they had the cap space to absorb Conley's $32-million contract.
When free agency did open, the Jazz justifiably overpaid sharpshooting swingman Bojan Bogdanovic, who fit a clear area of need and was more valuable to them than to almost any other team. They had to trade Derrick Favors as a consequence, but made up for the loss with a bargain contract for Ed Davis (two years at the room exception, the same amount that other teams gave to Frank Kaminsky, Richaun Holmes, and Daniel Theis). With those moves, Utah now appears to be a stealth Western Conference contender for the upcoming season.
For a while, the Jazz had been speculatively linked to fringe star Tobias Harris, who wound up signing a five-year, $180-million deal to stay with the 76ers. It's no guarantee that Utah will be better off with Bogdanovic and Conley on their deals than it would've been with Harris on his, but the team is certainly better off after being proactive than if it had waited and whiffed. What if, say, the Mavericks had done what Utah had done, rather than holding out hope for Kemba Walker?
The Indiana Pacers are another good example of cogent planning and proactivity. They also entered the offseason with max space, and also kick-started it with a trade, absorbing T.J. Warren's contract from the Suns on draft night. Like the Clippers and Grizzlies did a week later, they acquired both a productive player and a draft pick without surrendering anything in return.
After Utah lured Bogdanovic away with a contract they couldn't stomach, the Pacers quickly pivoted and swiped coveted restricted free agent Malcolm Brogdon with a bit of chicanery. Rather than inking him to an offer sheet, they turned it into a sign-and-trade with the Bucks, dealing a heavily protected first-rounder and a pair of seconds as the price for getting the Bucks to not match. (It's a blueprint several other teams would ultimately follow with restricted free agents.)
If you take the contract and the picks together, you can call it a slight overpay, but it was worthwhile given what a perfect fit Brogdon should be alongside Victor Oladipo in the Pacers' backcourt. Indiana also replaced Bogdanovic by signing Jeremy Lamb to a deal that, on paper, offers significantly better value.
But not all cap-rich teams in non-traditional free-agent markets had as much success. Take the Sacramento Kings. The Kings have a far better young core than the Knicks and had far less riding on this offseason, but they played things in somewhat similar fashion. They went after high-end free agents (like Al Horford and Nikola Vucevic) and got rebuffed. They wound up pivoting and paying Harrison Barnes, Cory Joseph, Dewayne Dedmon, and Trevor Ariza a combined $187 million - another reminder that cap space is only as good as the front office that's using it.
The sign-and-trade boom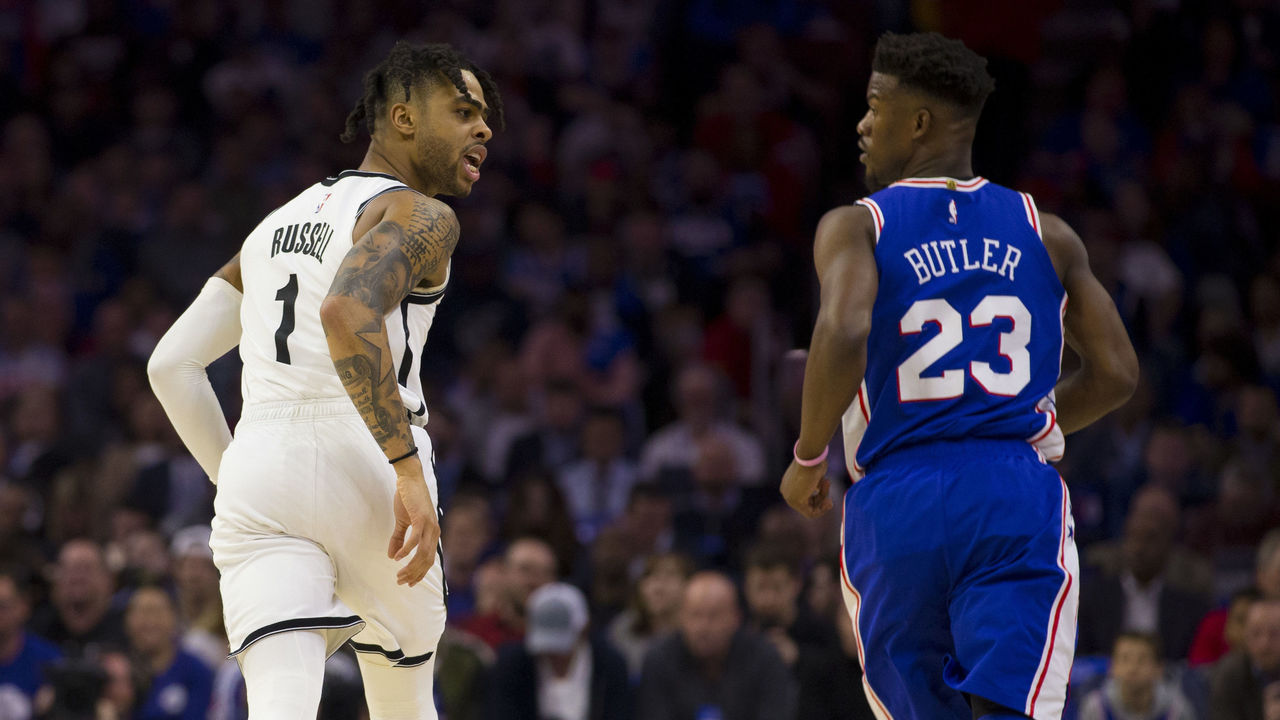 Finally, there were the teams that, despite not having done the careful planning to be financially pliable for this offseason, managed to act on mutual interest with free agents. Sign-and-trades historically haven't happened often because they are logistically complicated; they trigger the hard cap for the team acquiring the newly signed player, and require the green light from all three parties - player, incumbent team, acquiring team - and sometimes an extra team or two to facilitate it all. The previous four offseasons saw just four sign-and-trades combined. This offseason has featured eight.
The highest-profile of those moves came courtesy of the Miami Heat and Golden State Warriors - capped-out teams in glamor markets that used the provision to acquire marquee free agents. The Heat acquired Butler in a deal that ultimately necessitated the involvement of four teams. The Warriors swooped in to pluck Russell by turning Durant's departure into a double sign-and-trade with the Nets, which also required them to loop in the Grizzlies.
Those teams proved that there are always avenues to wiggle your way into the free-agent mix, but they also proved that doing so exacts a steep price. Golden State had to deal Iguodala to get under the hard cap, along with two first-round picks - one to Brooklyn, one to Memphis - to grease the wheels and complete the deal. Meanwhile, Miami had to part with Josh Richardson and a first-rounder of its own. Richardson is a good young player on a long-term, team-friendly contract. Iguodala was a pillar of the Warriors' half-decade-long dynasty. And the outgoing picks are far away enough that they could turn out to be extremely valuable.
However, the Warriors and Heat were both hard-capped, with limited means of markedly improving their rosters (though the Warriors did extremely well to re-sign Kevon Looney while staying under the apron). There's no guarantee either of those big moves will prove to be net positives. But for teams that came into the offseason with minimal payroll flexibility, they were creative ways of landing ceiling-raising players.
What's next?
We'll have to wait to see which lessons or patterns are carried over from this offseason. Next year's free-agent class is remarkably thin by comparison - especially if you take for granted that Davis will re-sign with the Lakers - but 2021 could be just as insane, if not more so.
This summer has given us a clearer sense of the different ways teams can weaponize their cap space; how valuable it can be in the right hands, and how futile it can be in others. It's also shown the ways teams can get around a clogged cap sheet if they're willing to swallow the cost.
Time will tell whether these various offseason strategies prove to be road maps or cautionary tales. For now, the dust has settled. It's time to start talking about actual basketball again.