Major League Soccer became North America's first major men's sports competition to return last Wednesday. Here, theScore looks into the biggest themes from the MLS is Back Tournament so far.
Movement gathers momentum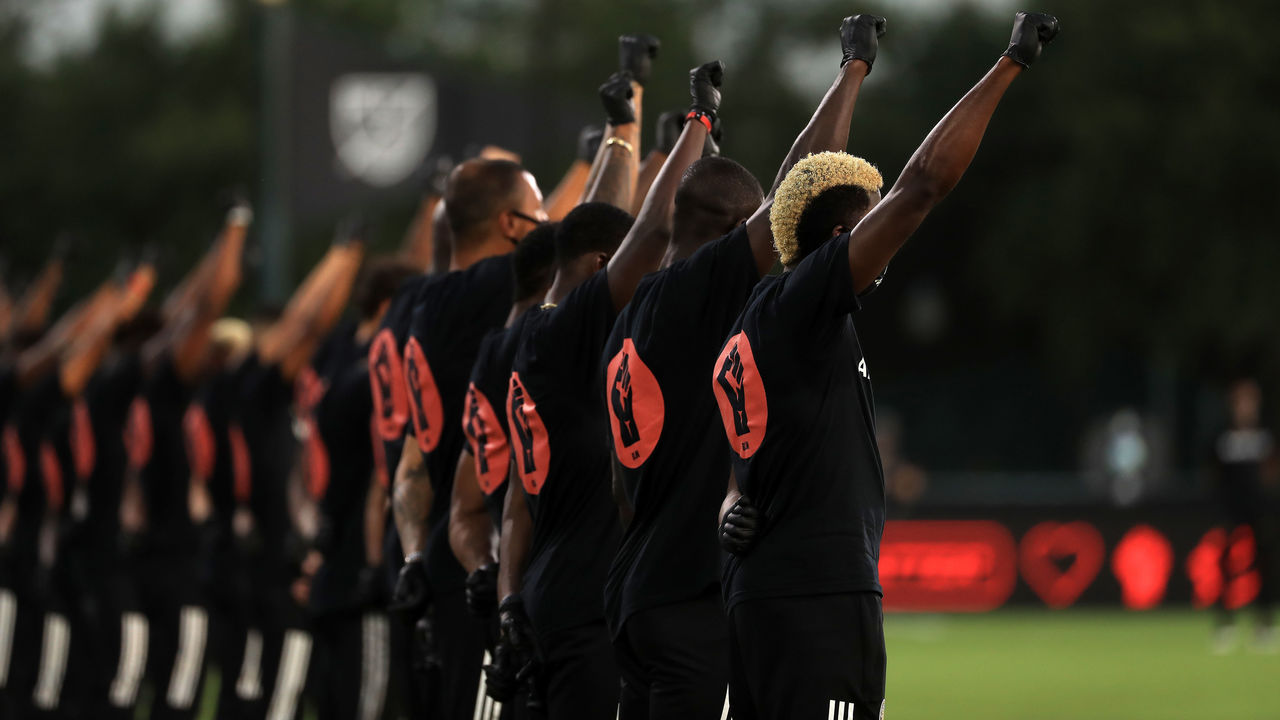 The poignant statement prior to the opening fixture between Orlando City and Inter Miami set the tone for the rest of the tournament.
Both teams were joined by members of Black Players for Change - a group of MLS footballers working to eliminate racism in soccer - before last Wednesday's game. BPC representatives organized themselves on the pitch before raising their gloved fists in the air. The demonstration lasted eight minutes and 46 seconds - the widely reported amount of time that a policeman knelt on George Floyd's neck when he died in Minneapolis on May 25.
The strong expressions in support of Black Lives Matter and in opposition to police brutality continued.
The following day, the Philadelphia Union wore names of Black victims of police violence on the back of their jerseys and Thierry Henry, the former Arsenal forward now in charge of the Montreal Impact, took a knee for the opening eight minutes and 46 seconds of his team's first game.
There were slogans on cleats, messages scrawled on shirts, and some goals were followed by moments of reflection rather than celebration. Leading figures in MLS are making the most of their platform as some of the few sporting personalities participating in North America right now.
Coronavirus infiltrates camp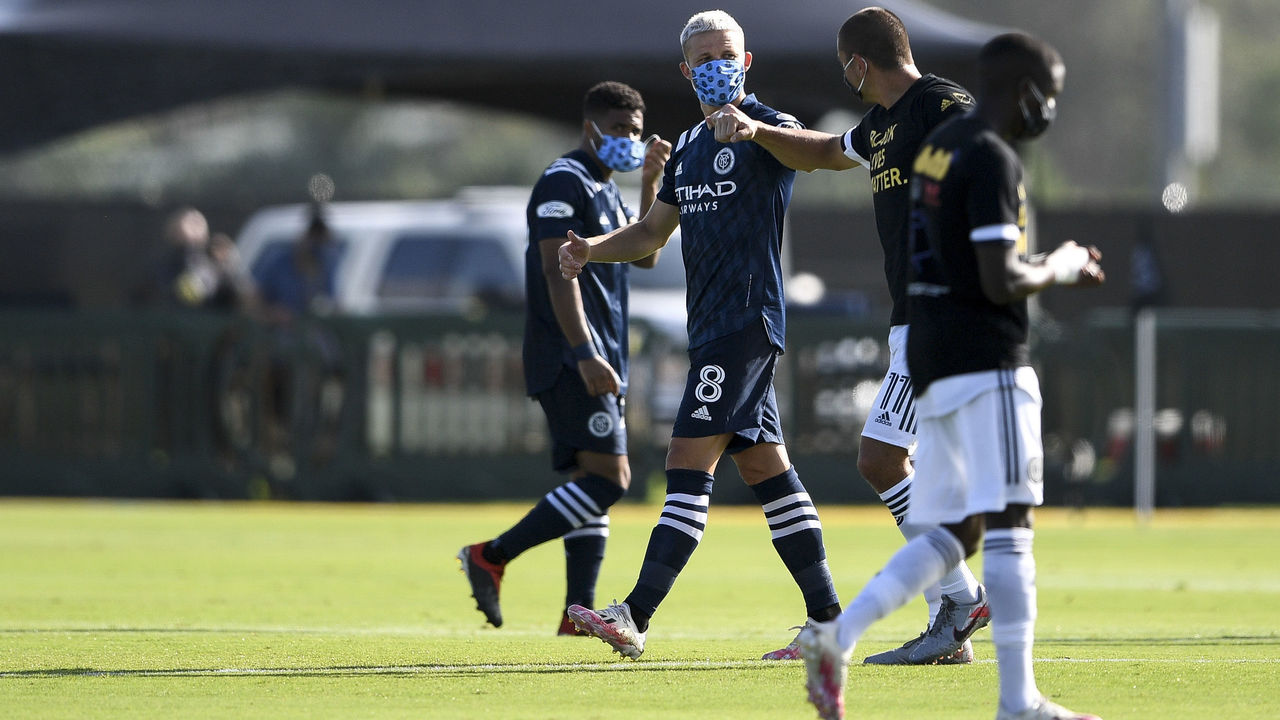 When Nashville SC became the second team to withdraw from the MLS is Back Tournament on Thursday, Florida reported 120 new coronavirus-related deaths. It was a single-day record for the state.
Creating a bubble in one of the globe's COVID-19 hotbeds soon unraveled for MLS. FC Dallas racked up 11 positive tests before they were removed from the competition last Monday, two days before the tournament's big kickoff.
The league's reigning MVP, Los Angeles FC's Carlos Vela, opted out of the tournament on the same day, saying, "It is in the best interest of the health of my family to stay home and be with my wife during what is a risky pregnancy."
The Colorado Rapids' Diego Rubio expressed concerns about the league's setup after an unnamed MLS contemporary told the striker that his team wasn't following quarantine requirements despite a member of its party contracting COVID-19.
"There's no one delivering meals to their room, which is supposed to be the protocol, so they have to go down to the meal room, get on elevators, and bring the meal back," he tweeted.
Nashville's exit prompted a rejig of the tournament as MLS desperately tried to ensure the show went on. A surge of coronavirus cases clearly wasn't enough for commissioner Don Garber to renege on his plan. Sponsors had to be appeased, money had to be made.
Since June 28, MLS has conducted tests at the host hotel in Orlando but has mainly left it to the clubs to reveal any positive results. Below are the figures for MLS clubs that have confirmed cases or revealed suspected infections in their party, plus reported cases that aren't officially confirmed. Some confirmed and suspected cases were cleared following further testing.
| Team | Players tested positive | Suspected cases | Reported cases |
| --- | --- | --- | --- |
| Colorado Rapids | 0 | 2 | 0 |
| Columbus Crew | 1 | 0 | 0 |
| FC Dallas | 11 | 0 | 2 |
| D.C. United | 1 | 0 | 0 |
| Minnesota United | 0 | 0 | 1 |
| Nashville SC | 9 | 0 | 0 |
| New York Red Bulls | 0 | 0 | 2 |
| Orlando City | 0 | 0 | 1 |
| Sporting Kansas City | 1 | 0 | 0 |
| Toronto FC | 0 | 2 | 0 |
| Vancouver Whitecaps | 0 | 2 | 0 |
| Total | 23 | 6 | 6 |
Aches and pains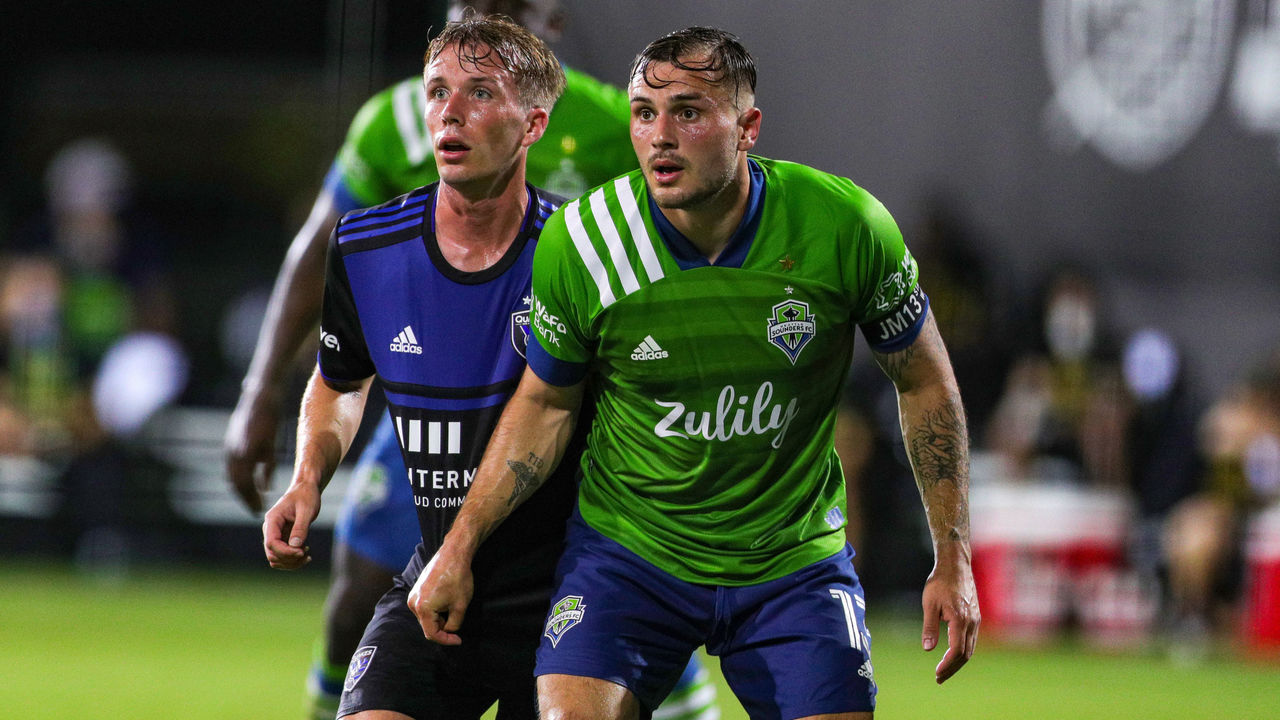 For the most part, fleeting moments of brilliance have been quashed by the inevitable repercussions of MLS rushing its clubs to action during a global crisis.
Gustavo Bou's emphatic strike for the New England Revolution on Thursday was sullied by the following day's injury-riddled 0-0 draw between the Seattle Sounders and San Jose Earthquakes. Lucas Zelarayan's exquisite display for the Columbus Crew against FC Cincinnati on Saturday almost rid memories of the turgid second half between the New York Red Bulls and Atlanta United earlier that evening.
Quality has been at a premium while teams are short of match sharpness, and, with the exception of Minnesota United's late show against Sporting Kansas City on Sunday, even the thrilling chaos MLS is known for has been scarce.
Considering the dearth of North American sports on television right now, this is Major League Soccer's time in the shop window. Garber should be showcasing the very best of MLS. Instead, the league's players are showing the best of themselves off the pitch with their peaceful pleas for equality while stoically dealing with the restraints and risks of taking the field amid the coronavirus crisis.