5 most lopsided trades in winter meetings history
Shelby Miller is on his way to the desert to join Zack Greinke and Patrick Corbin atop the Arizona Diamondbacks' rotation after being acquired from the Atlanta Braves in a five-player deal on Tuesday.
The trade cements the club as a legitimate contender for the National League West title, but did the snakes give up too much to acquire the former first-round pick?
Handing over the likes of outfielder Ender Inciarte, 2015 first overall pick Dansby Swanson, and former first-rounder Aaron Blair for three years of control for Miller sparked debate, and even had one executive claim the Diamondbacks made the "worst trade ever."
There's no way to tell how the trade will pan out for either side just yet, but this isn't the first time the winter meetings have sparked shock and awe in response to what some consider a lopsided trade.
Here are five trades from past winter meetings in which one club's benefit was another's misfortune.
Dee Gordon traded to Marlins
| MARLINS ACQUIRE | DODGERS ACQUIRE |
| --- | --- |
| Dee Gordon | Austin Barnes |
| Dan Haren | Chris Hatcher |
| Miguel Rojas | Andrew Heaney |
| cash | Enrique Hernandez |
The Los Angeles Dodgers moved the speedy second baseman to the Miami Marlins during the 2014 winter meetings, and then flipped the centerpiece of their return, Andrew Heaney, to the Los Angeles Angels for Howie Kendrick. Though the Dodgers were initially lauded for selling Gordon at peak value, the Marlins appear to be benefiting the most. Gordon's breakout season included a second All-Star appearance, batting title, Gold Glove, and Silver Slugger award.
REACTION: "I'm not sure if this is the worst move of the offseason. If it is, I'm not sure if this will remain the worst move of the offseason. But my later response continues to match my initial response: Andrew Friedman and the Dodgers are making out like bandits, successfully selling Dee Gordon about as high as possible." - Jeff Sullivan of FanGraphs
Mets steal Gary Carter from Expos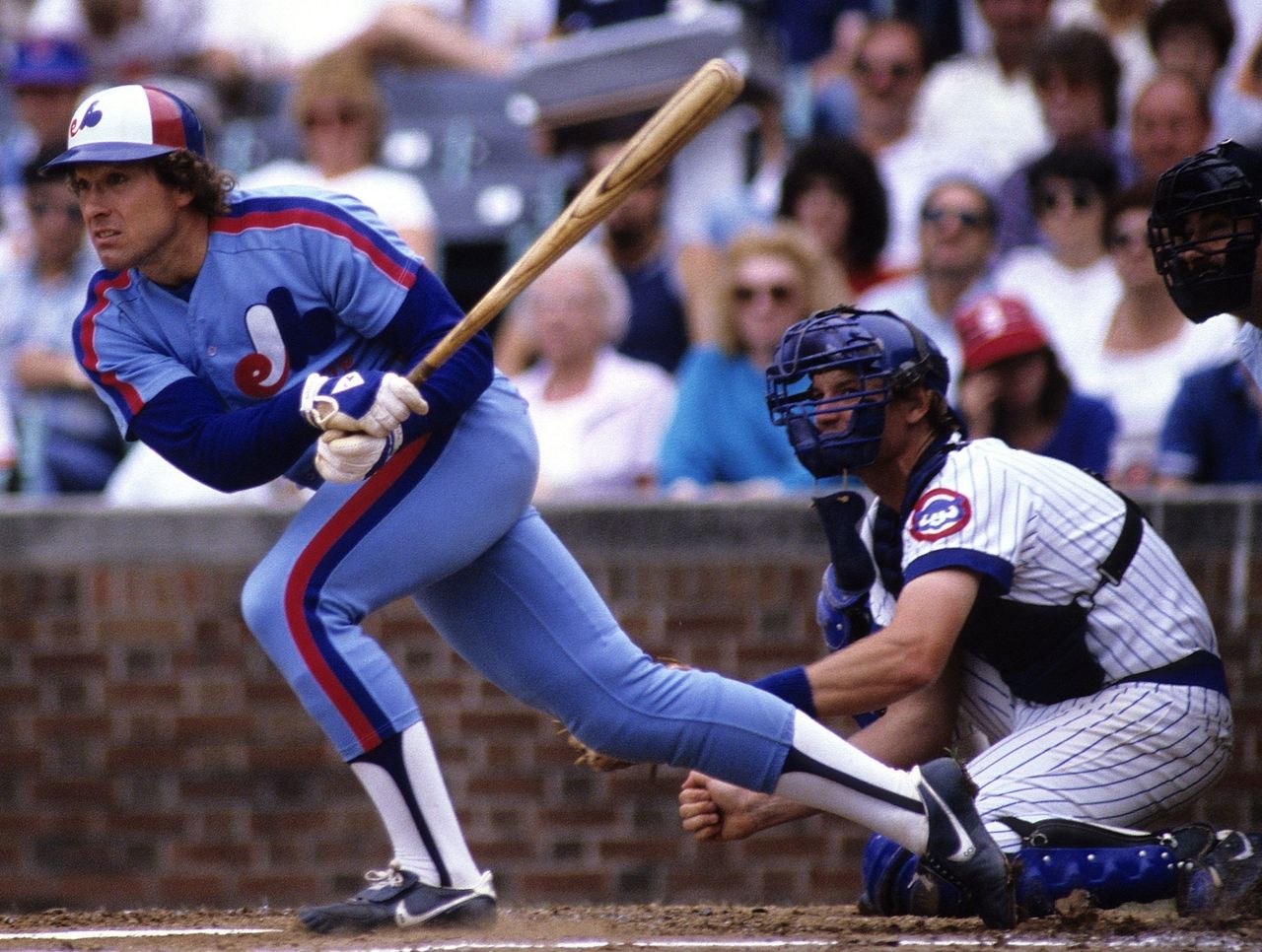 | METS ACQUIRE | EXPOS ACQUIRE |
| --- | --- |
| Gary Carter | Hubie Brooks |
| | Mike Fitzgerald |
| | Herm Winningham |
| | Floyd Youmans |
During the winter meetings in 1984, former New York Mets general manager Frank Cashen acquired the catcher from the Montreal Expos for an underwhelming package of players. Carter would help the Mets to a World Series title in 1986, posting some of the best offensive numbers of his career en route to a Hall of Fame career.
REACTION: "The genesis of the trade was that we wanted to add a big bat to the lineup. He did that right away, but perhaps more important was the way he handled our young pitchers. He was the perfect guy for so many reasons." - Frank Cashen
Frank Robinson joins Orioles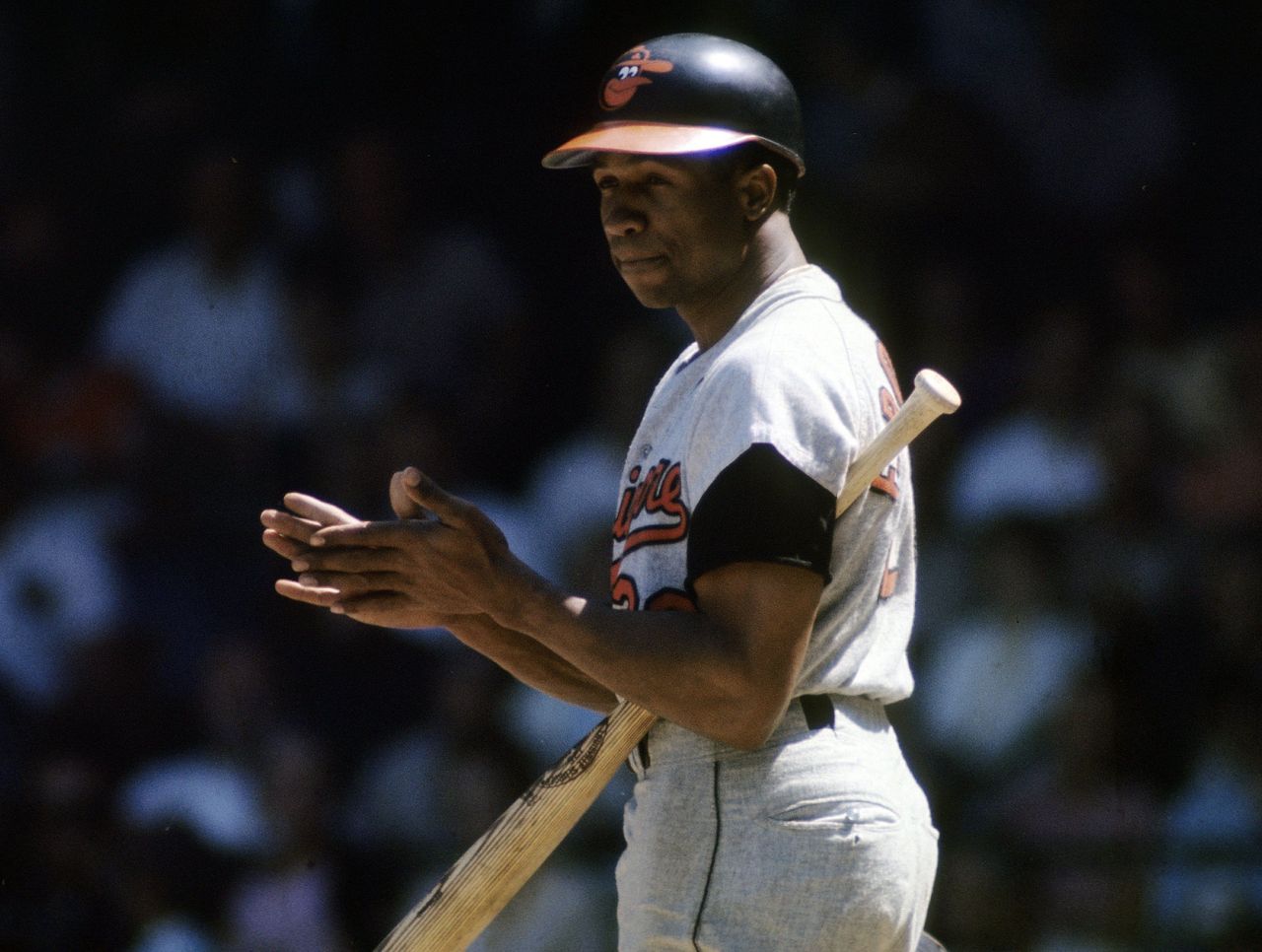 | ORIOLES ACQUIRE | REDS ACQUIRE |
| --- | --- |
| Frank Robinson | Milt Pappas |
| | Jack Baldschun |
| | Dick Simpson |
When you really break down the haul for Frank Robinson, the Cincinnati Reds didn't do too bad, but giving up a two-time MVP - he earned his second with the Orioles - and Hall of Famer is hard to swallow for any franchise. After the 1965 trade, Robinson became one of the most historic names in Orioles history, while Pappas will be remembered more for his name than his 209 career wins.
REACTION: "It wasn't like we didn't give the Reds some guys who could play a little bit. But to get Frank Robinson? But with all the dialogue, all the rhetoric about 'an old 30,' I don't think any of us realized how good Frank was. That sounds like an insult, but you don't often get a guy like that. How do you know, even in your wildest dreams?" - Hall of Fame pitcher Jim Palmer
Tigers land Miguel Cabrera in megadeal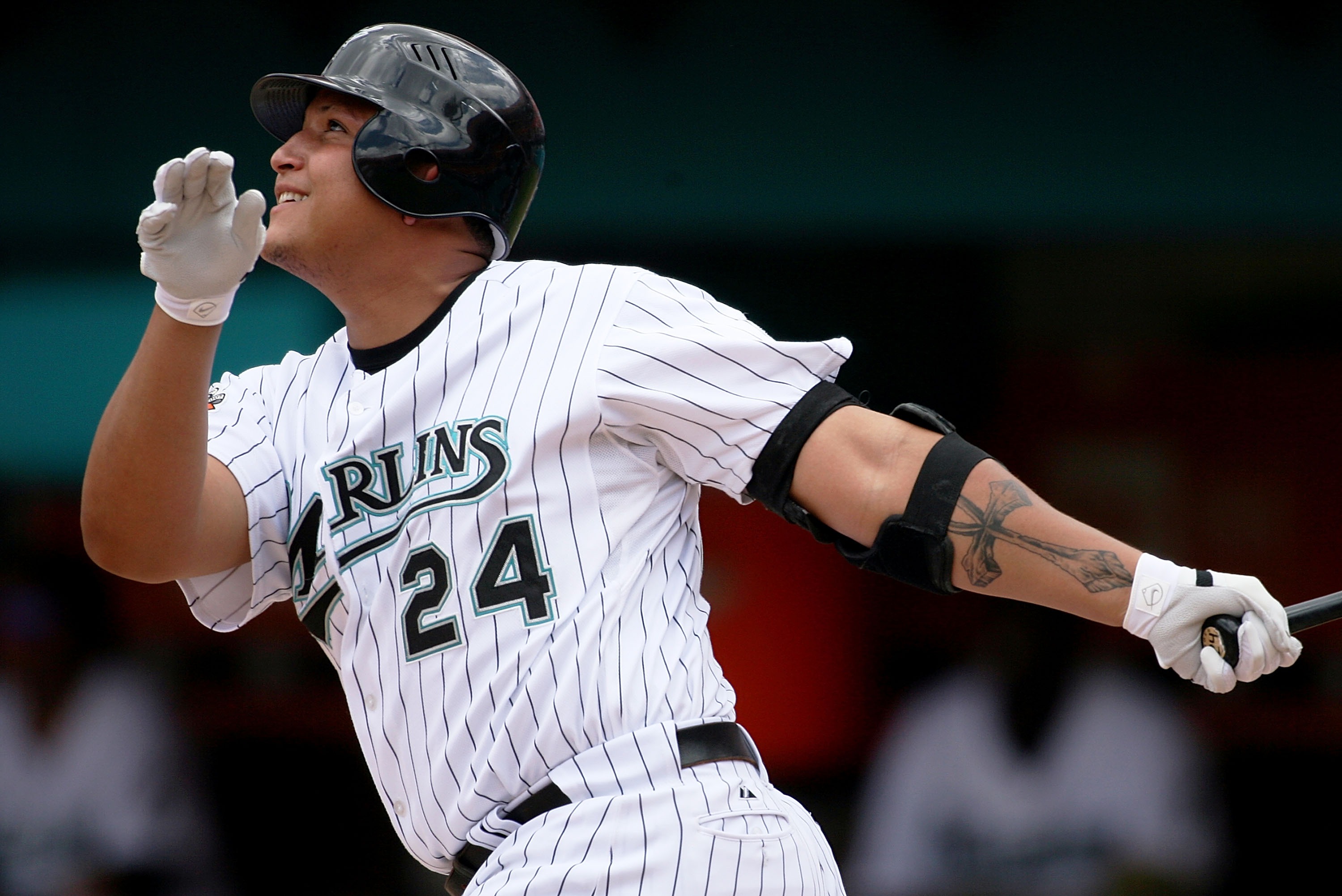 | TIGERS ACQUIRE | MARLINS ACQUIRE |
| --- | --- |
| Miguel Cabrera | Cameron Maybin |
| Dontrelle Willis | Andrew Miller |
| | Burke Badenhop |
| | Frankie De La Cruz |
| | Dallas Trahern |
| | Mike Rabelo |
Acquiring arguably the best hitter in all of baseball doesn't come cheap, and the Detroit Tigers gave up what was believed to be the farm for slugger Miguel Cabrera and southpaw Dontrelle Willis at the winter meetings in 2007. The deal obviously worked out in Detroit's favor, with Cabrera hitting a whopping .326/.406/.574 with 270 home runs in the eight seasons since, winning two AL MVP awards and four batting titles.
REACTION: "I'm glad we're in the other division. That lineup just got scary." - Boston manager Terry Francona
Maris joins Mantle after Yankees trade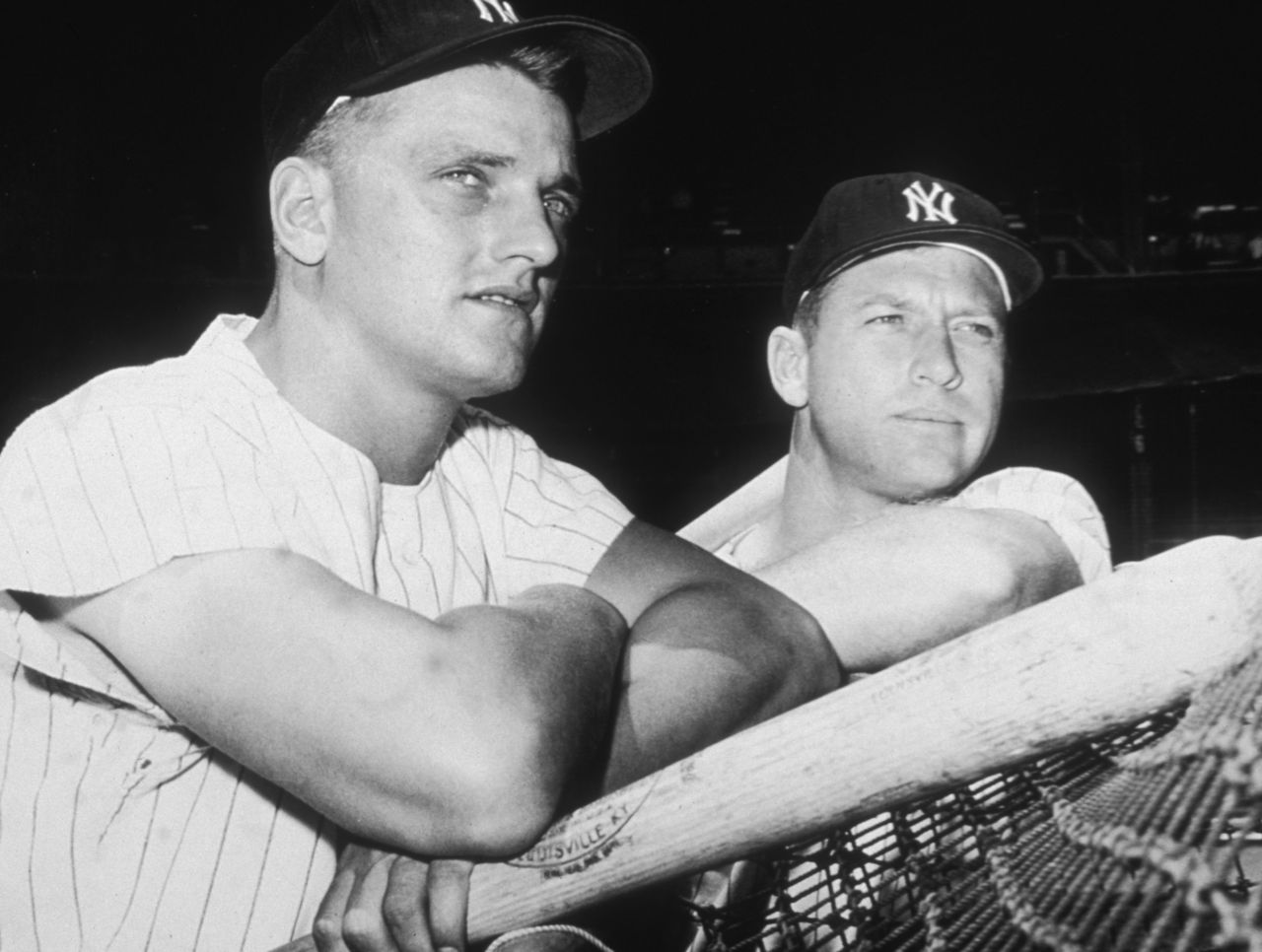 | YANKEES ACQUIRE | ATHLETICS ACQUIRE |
| --- | --- |
| Roger Maris | Hank Bauer |
| Joe DeMaestri | Don Larsen |
| Kent Hadley | Norm Siebern |
| | Marv Throneberry |
During the 1959 winter meetings, the Yankees added Roger Maris to an already potent lineup, but even they couldn't have envisioned the small-town slugger becoming Major League Baseball's home run king for close to four decades. Maris smacked 61 home runs in 1961, breaking the previous record held by Babe Ruth.
REACTION: "I thought Maris was the one guy we needed. He was a complete player who could field, throw, and run." - Yankees great Whitey Ford in an excerpt from "Roger Maris: Baseball's Reluctant Hero"
Comments
✕
5 most lopsided trades in winter meetings history
  Got something to say? Leave a comment below!