MLB final awards: We hand out our hardware
The 2022 regular season is officially over, but before the postseason begins, 15 of theScore's editors handed in their ballots for major end-of-season awards. Ballots include the top five players/managers for each award, with 14 points given for a first-place vote, nine points for a second-place vote, eight points for a third-place vote, and so on. This post was originally published Oct. 6.
AL MVP: Aaron Judge, Yankees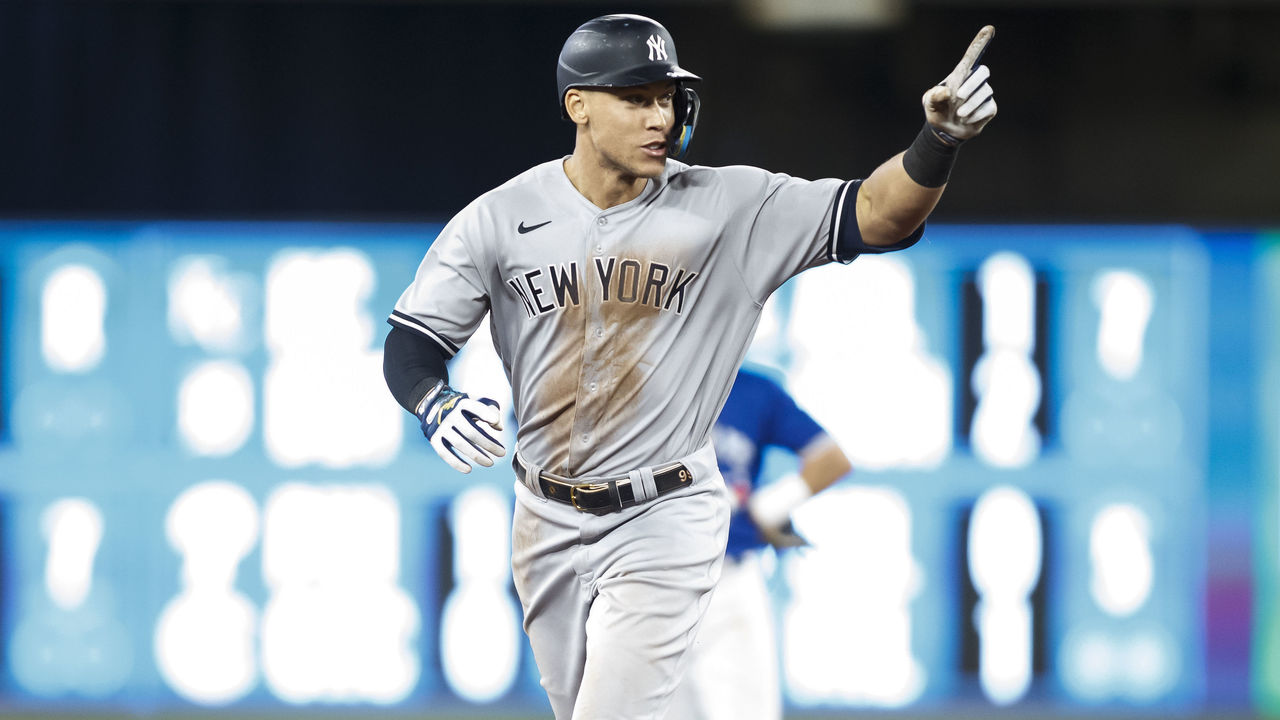 The new single-season home run champ in the American League wins unanimously. But if there's such a thing as a close unanimous race, it's Judge's hunt for the 2022 AL MVP. Ohtani, fresh off a unanimous MVP of his own last year, took a huge step forward this season, becoming the first player since 1893 to rank top-15 in both strikeouts as a pitcher and homers as a hitter. So, it kind of makes sense that to beat him, Judge also had to do something historic, hitting more homers than anyone ever - like it or not - not tied to performance-enhancing drugs. The down-ballot race is also very interesting, with Astros pair Alvarez and Altuve, as well as Guardians duo Ramirez and Gimenez, all having credible cases for rounding out the podium.
NL MVP: Paul Goldschmidt, Cardinals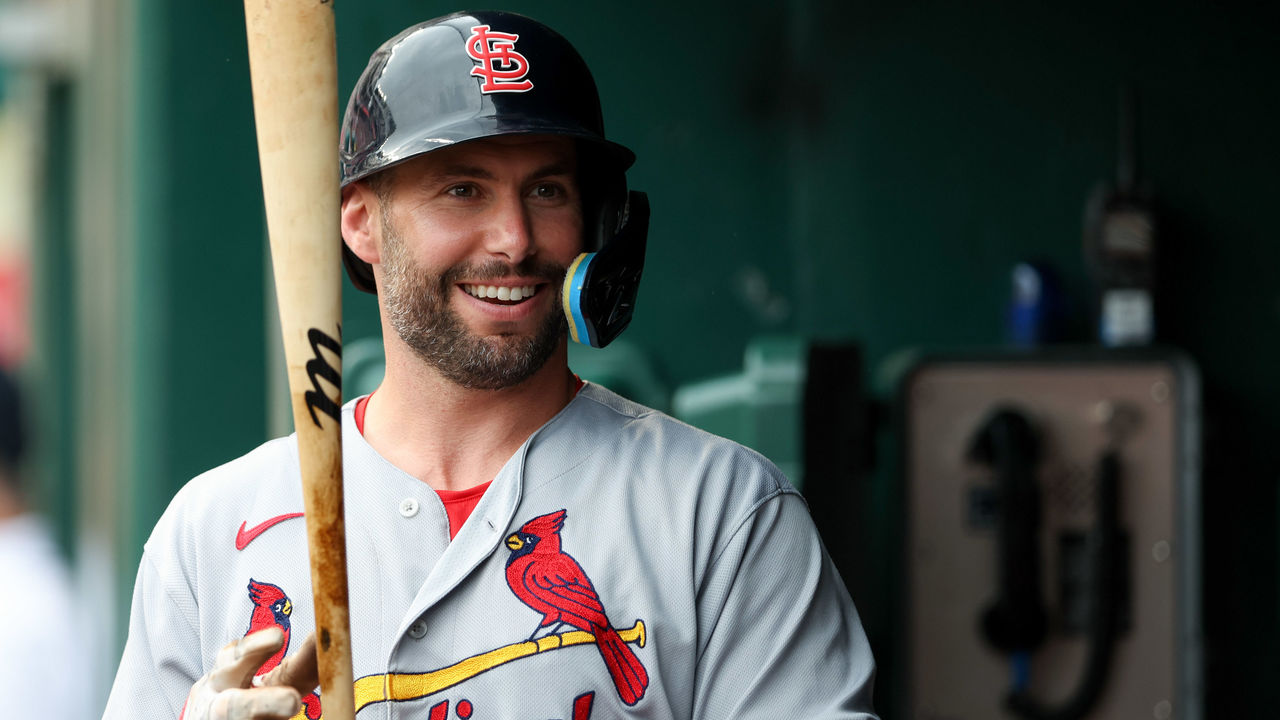 At this juncture, it's kind of shocking that Goldschmidt hasn't added an MVP to his mantle, finishing as a runner-up twice and as a finalist another time. So the Cardinals first baseman might get an extra bump from voters who want the 35-year-old seven-time All-Star to finally earn that accolade. However, his teammate Arenado - who finished second despite no first-place votes in our polling - presents a legitimate threat. A seven-time All-Star and sure-to-be 10-time Gold Glove winner this winter, Arenado posted a career-best 154 OPS+. Machado makes a trio with Arenado and Goldschmidt, who are essentially in a dead heat by FanGraphs WAR, all vying for their first MVP. Dodgers duo Freeman and Betts also earned some serious consideration as each looked to add a second MVP to their resume.
AL Cy Young: Justin Verlander, Astros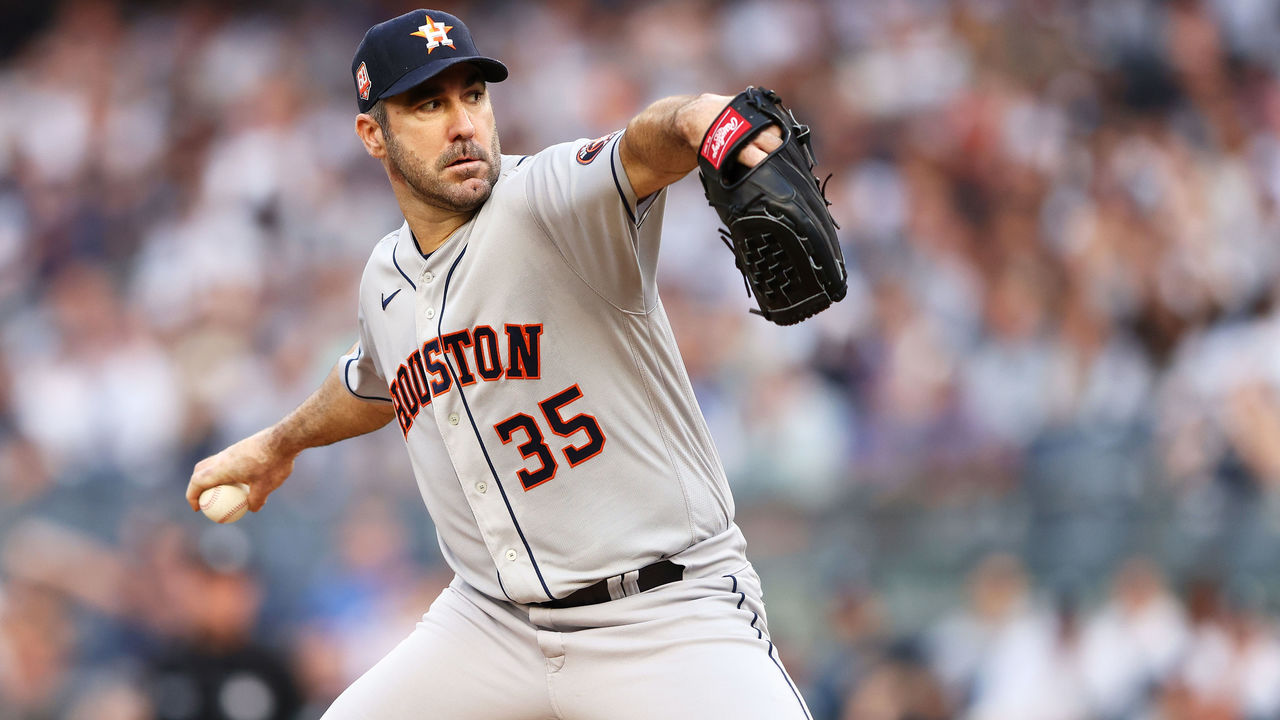 The 39-year-old Verlander completed one of the best comeback seasons of all time, returning from Tommy John surgery to win the ERA title and throw 175 innings. While he's the favorite to win his third Cy Young Award, he might not be a shoo-in. For instance, the veteran right-hander took a step back by whiff rate, and the emphasis on racking up strikeouts is only increasing. That led a couple of our voters to reward Ohtani and Cease over Verlander, who rank first and third in the AL by strikeout rate, respectively. A pair of Blue Jays in Manoah and Gausman will get some consideration as well, though they took very different paths this season. The sophomore Manoah tossed the third-most innings in the AL and posted the third-best ERA. Gausman, meanwhile, had a rather pedestrian 3.35 ERA but led the AL with a 2.38 FIP and an astoundingly brilliant 24.4% strikeout-to-walk rate.
NL Cy Young: Sandy Alcantara, Marlins
Alcantara was considered the presumptive winner for what feels like months now, but a rough stretch to end the year has created some doubt. While the Marlins right-hander was by far the most relied-upon starter in the league, throwing 228 2/3 innings (the most in a single season since David Price in 2016), he also allowed at least one run in his final eight starts, giving up eight homers in that span, and losing the ERA title. That has opened the door for a myriad of pitchers to sneak in, with Fried, Rodon, Nola, and Burnes presenting the most viable threats. Even Urias - the NL ERA title winner - and Diaz - the Mets closer who struck out more than half of the batters he faced - could be in the discussion.
AL ROY: Julio Rodriguez, Mariners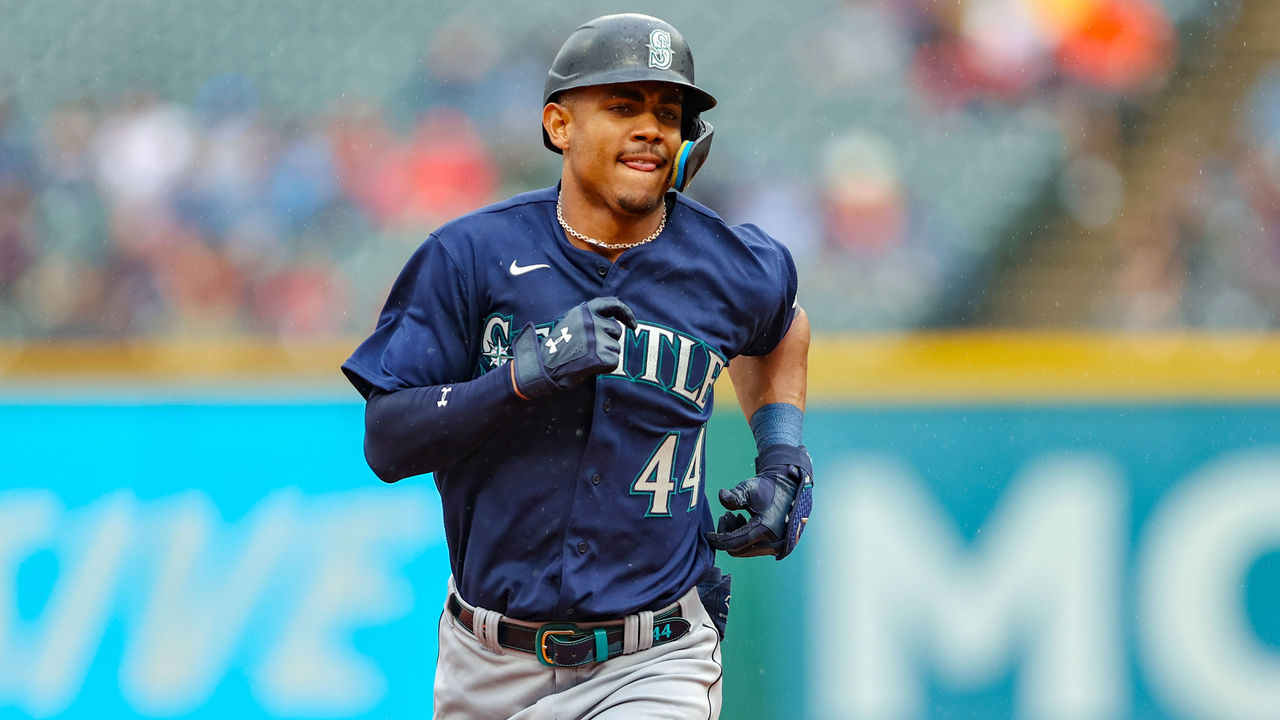 While Rutschman briefly made it interesting, Rodriguez continued raising his game. The Mariners phenom set the franchise rookie record with 28 homers; not bad for a club that had Alex Rodriguez, Ken Griffey Jr., and Ichiro Suzuki. He's also the only player ever to have 25 homers and 25 steals in his rookie year. Rutschman was also incredible and finished ahead of Rodriguez by fWAR, thanks to his defense behind the dish.
NL ROY: Spencer Strider, Braves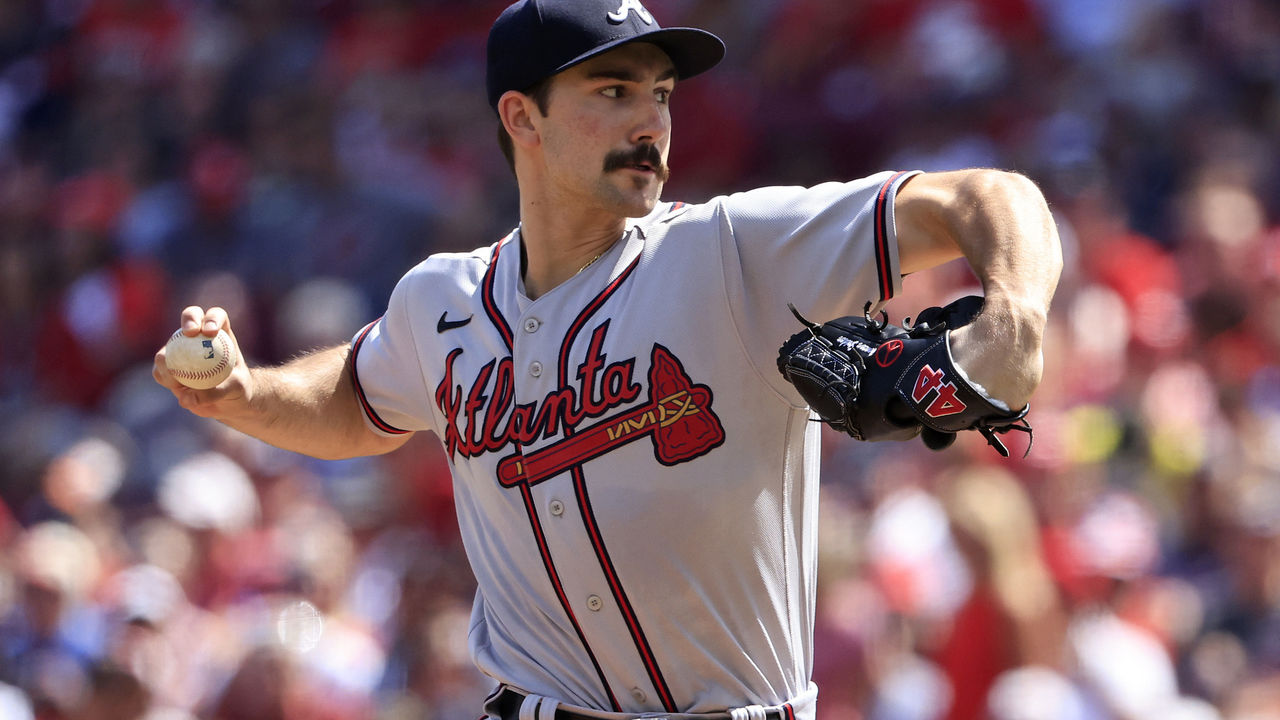 The important thing for the Braves is they are sure to have the NL Rookie of the Year winner and runner-up both on their roster. The last time Atlanta had that happen was Craig Kimbrel and Freddie Freeman, who have gone on to have pretty amazing careers. Strider and Harris could both go on to have impressive trajectories themselves. While Strider finished the season on the injured list, and that might hamper his chances, he also posted the third-highest strikeout rate ever of any starter with at least 130 innings, only bested by 2019 Gerrit Cole and 2018 Chris Sale. Meanwhile, Harris finished one dinger shy of a 20-homer, 20-steal season and wasn't called up until the end of May.
AL Manager: Terry Francona, Guardians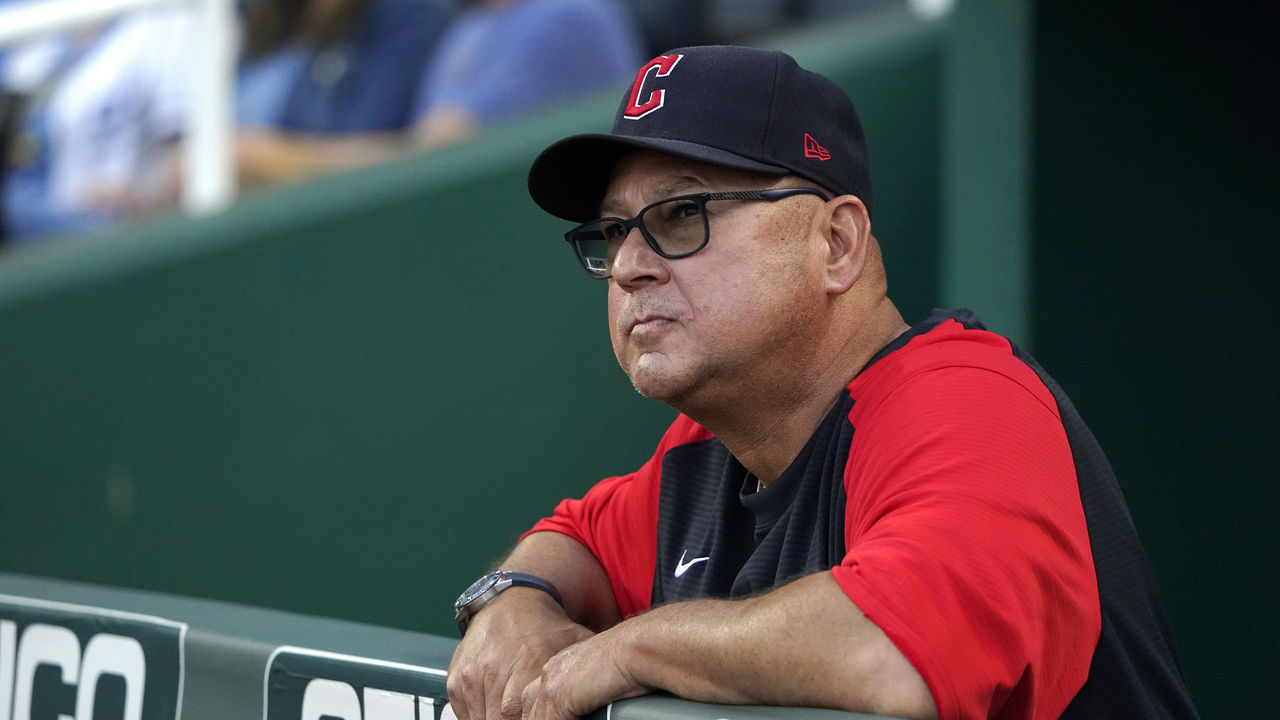 Francona might land his third Manager of the Year award after helping usher the Guardians back to the postseason and their first division title since 2018, despite many pundits picking them to finish well behind the White Sox and Twins. Hyde is a great candidate as well, shockingly improving the Orioles' year-over-year record by 31 wins. Veteran skipper Baker is looking for his fourth Manager of the Year nod and could easily earn it after becoming the fourth bench boss to lead a team to 100 wins in both the AL and NL. And, of course, Servais deserves a ton of credit for coaching the Mariners to their first playoff berth since 2001. It's a tight race.
NL Manager: Buck Showalter, Mets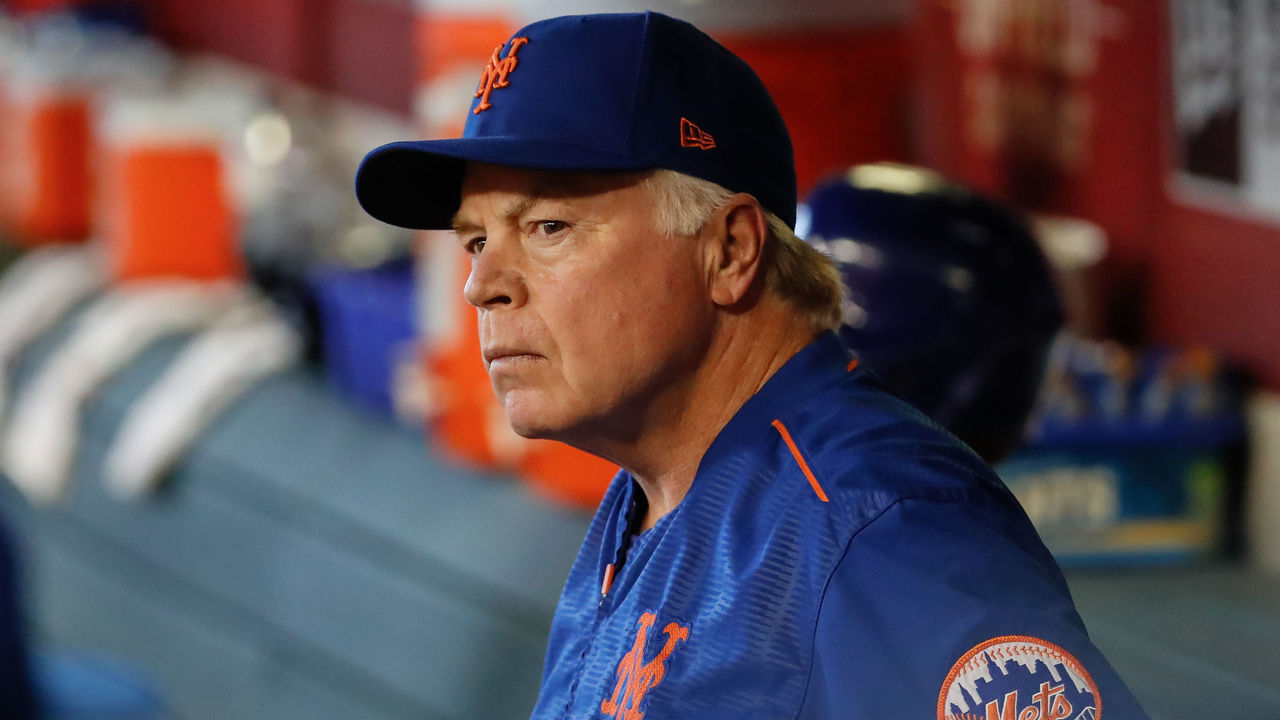 Despite the Mets falling a bit flat down the stretch and losing the division to the Braves, Showalter still brought New York its first playoff berth since 2016 and first 100-win season since 1988. For a club that was so frequently synonymous with shortcomings, the veteran manager brought stability to Flushing. Rookie Cardinals manager Marmol came into St. Louis under tremendous pressure after Mike Shildt's successful tenure ended unceremoniously. The 36-year-old helped lead a club replete with veterans older than him back to the division crown, arguably getting the best season out of Albert Pujols that baseball fans have seen since the last time he was a Cardinal. Roberts leading a borderline dynastic Dodgers club to a franchise-best 111 wins, Snitker propping up the reigning champs to their fifth straight NL East title, and Thomson coming in as interim manager for the floundering Phillies to get them back to the postseason for the first time since 2011 could all also earn consideration.
Comments
✕
MLB final awards: We hand out our hardware
  Got something to say? Leave a comment below!