1 prediction for each NL team in 2022
Rich Schultz / Getty Images Sport / Getty
Arizona Diamondbacks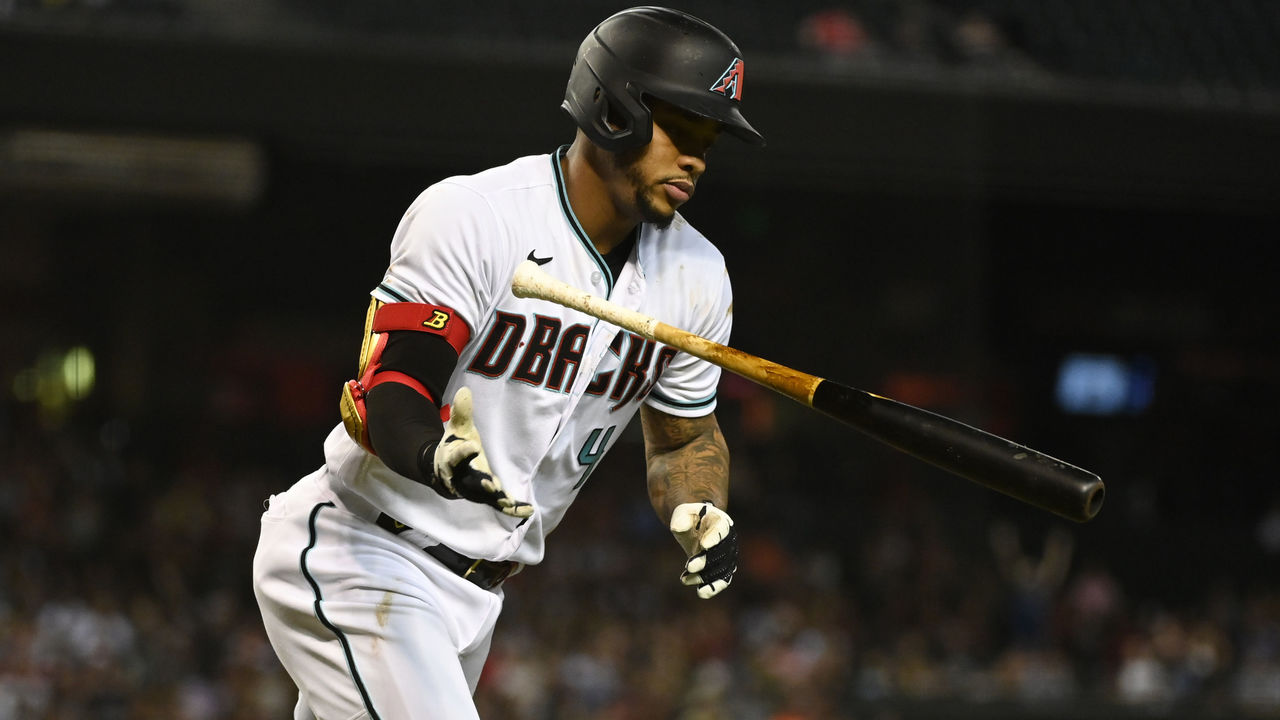 Marte traded: The D-Backs are fresh off a disastrous season in which they lost 110 games for the second time in franchise history. The 2022 campaign won't be much different, prompting them to trade their biggest star in Ketel Marte. Arizona will have plenty of suitors for the 28-year-old, who is owed $8 million next season and has two affordable club options for 2023 and 2024. Those are reasonable sums for a versatile player capable of playing three different positions and for someone who posted an OPS above .900 in two of the past three seasons.
Atlanta Braves
Acuna goes 30-30 despite late start to season: Ronald Acuna Jr. will reach the mark for the second time in his career. He could return to the Braves as early as May after tearing his ACL in July 2021. However, he doesn't need a lot of games to show off his dazzling combination of power and speed. The two-time All-Star went deep 34 times with 25 stolen bases over a combined 128 contests between 2020 and 2021. There's a chance he won't run as often after his knee injury. Regardless, it'll be good to see one of the best players in baseball on the field again.
Chicago Cubs
Rizzo returns: The Cubs said they're rebuilding after trading many of their stars - Anthony Rizzo among them - at last year's trade deadline. But signing Marcus Stroman shows they may still have eyes on competing, even in the interim. That's why, when the lockout ends, Rizzo will find his way back to Wrigley Field as a free agent. The 32-year-old is immensely popular on Chicago's North Side, and he clearly loved being a Cub, so the fit is without question. But he'd also boost their lineup and allow the team to potentially sell high on Frank Schwindel, who took over for Rizzo last year and had a breakout season as a 29-year-old rookie. The rebuilding Cubs can still make a run at something in the weaker NL Central, and Rizzo will help the new-look squad surprise people.
Cincinnati Reds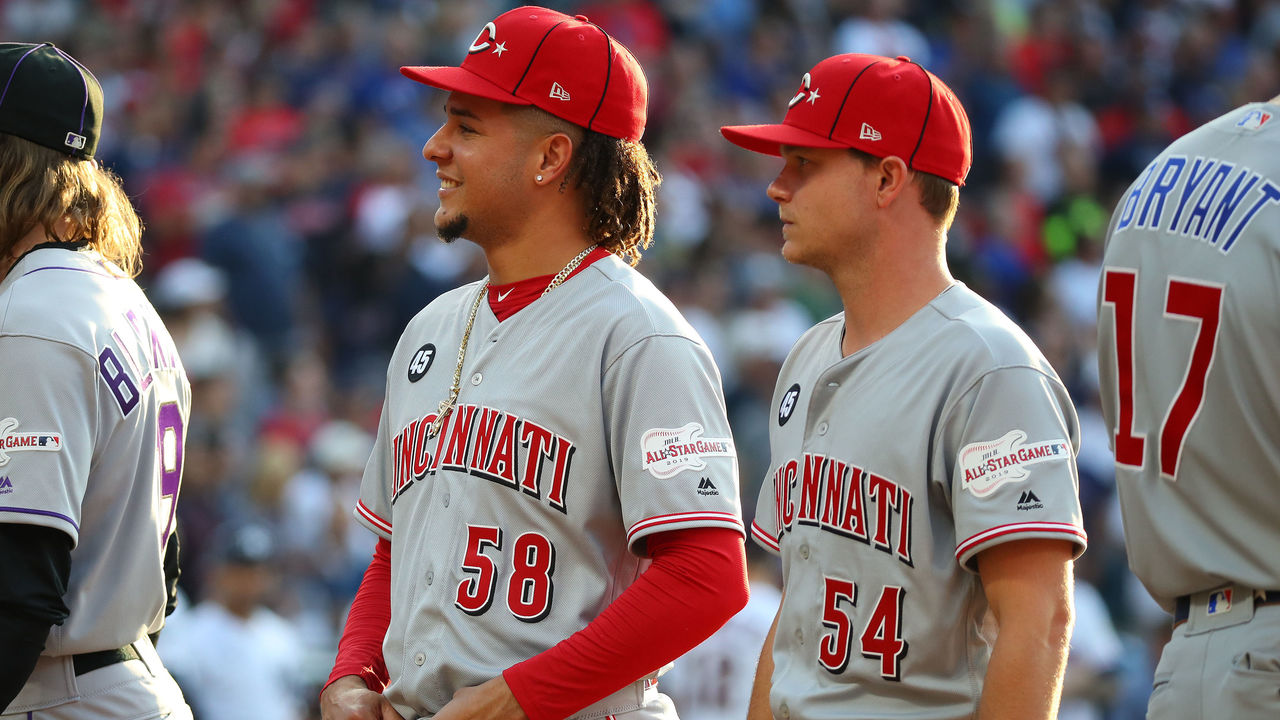 Gray, Castillo traded: In November, after trading popular catcher Tucker Barnhart, Reds GM Nick Krall mentioned the club planned to align their payroll to their resources next season while focusing on scouting and developing young talent in their system. In short, the Reds will trim payroll and build around affordable, young talent in the upcoming year. This leads to Sonny Gray and Luis Castillo getting traded. The pair combine to earn around $17 million in 2022. That doesn't sound like much to pay two proven pitchers - both of whom are capable of winning the NL Cy Young - but the Reds already proved money would play an important role in their future roster construction when they gave away Wade Miley for nothing following his terrific 2021 campaign because he was set to earn $10 million.
Colorado Rockies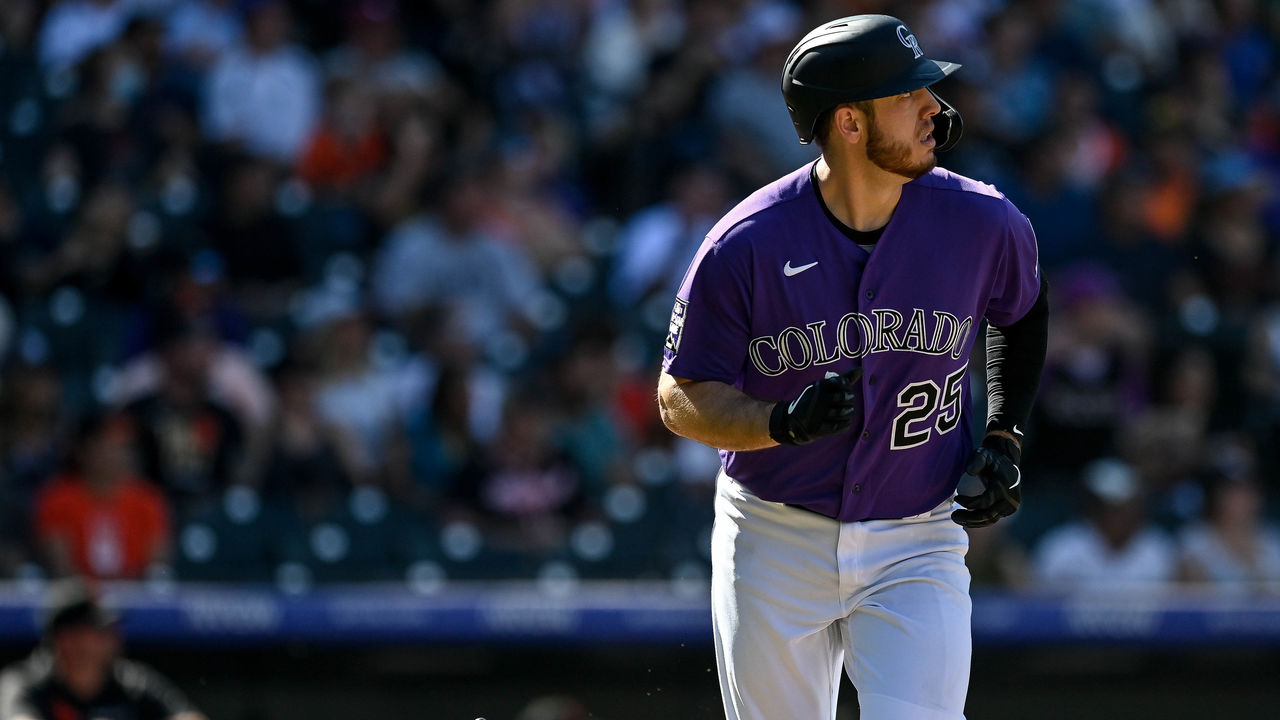 Cron hits 40 homers: C.J. Cron erupted for a career season with the Rockies in 2021, hitting 28 homers with a .530 slugging percentage and .905 OPS. The 31-year-old absolutely loves hitting at Coors Field. He owns a .326/.412/.661 slash line with 19 round-trippers over 69 games in Colorado. He's got a real shot at 40 homers if he stays healthy.
Los Angeles Dodgers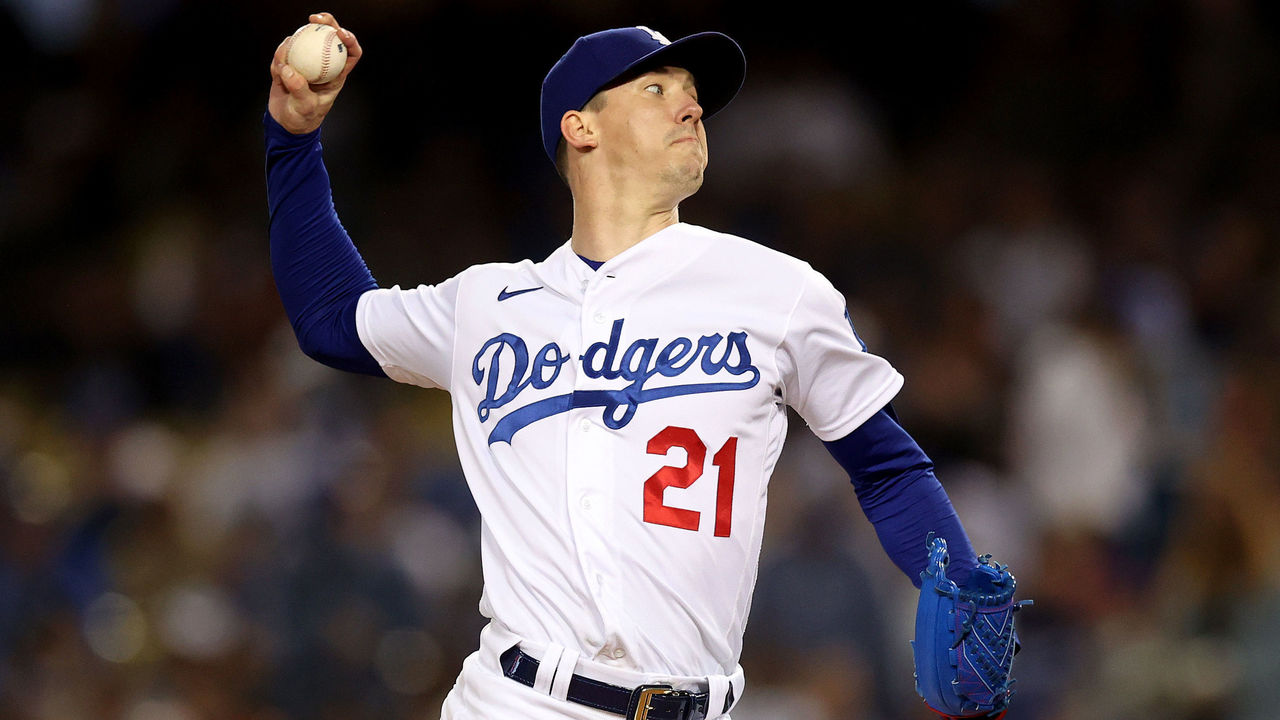 Buehler wins NL Cy Young: Walker Buehler has been a stud for the Dodgers since his rookie campaign in 2018, posting the third-best ERA and amassing the fifth-most fWAR in the NL over that span. The 27-year-old looked like a true ace last season when he finished fourth in NL Cy Young voting thanks to a 16-4 record with a 2.47 ERA, 3.16 FIP, and 212 strikeouts over 207 2/3 innings. The two-time All-Star will continue to shine in 2022, capturing his first Cy Young and cementing himself as one of the top starting pitchers of this generation.
Miami Marlins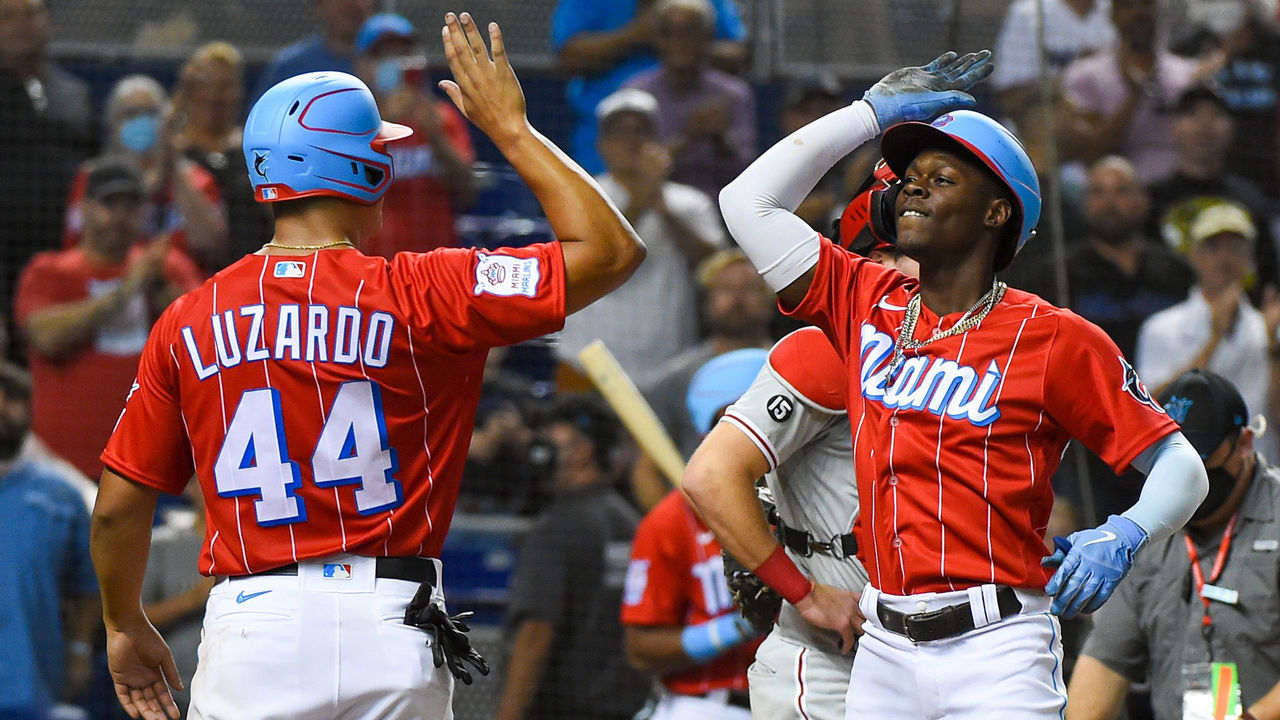 A winning record: The Marlins haven't finished above .500 in a 162-game season since 2009 when they were still called the Florida Marlins and played in a football stadium. It's been virtually nothing but disappointment in Miami since then, but 2022 should bring a new kind of hope. General manager Kim Ng and president Derek Jeter constructed a solid foundation led by a group of bright young starting pitchers who are all under 26 years old. Thanks to Avisail Garcia's addition and Jazz Chisholm Jr.'s continued growth, the lineup is also improved. It might not be enough to make the playoffs, but the Marlins will take a very important step toward relevance in 2022 by posting a winning record.
Milwaukee Brewers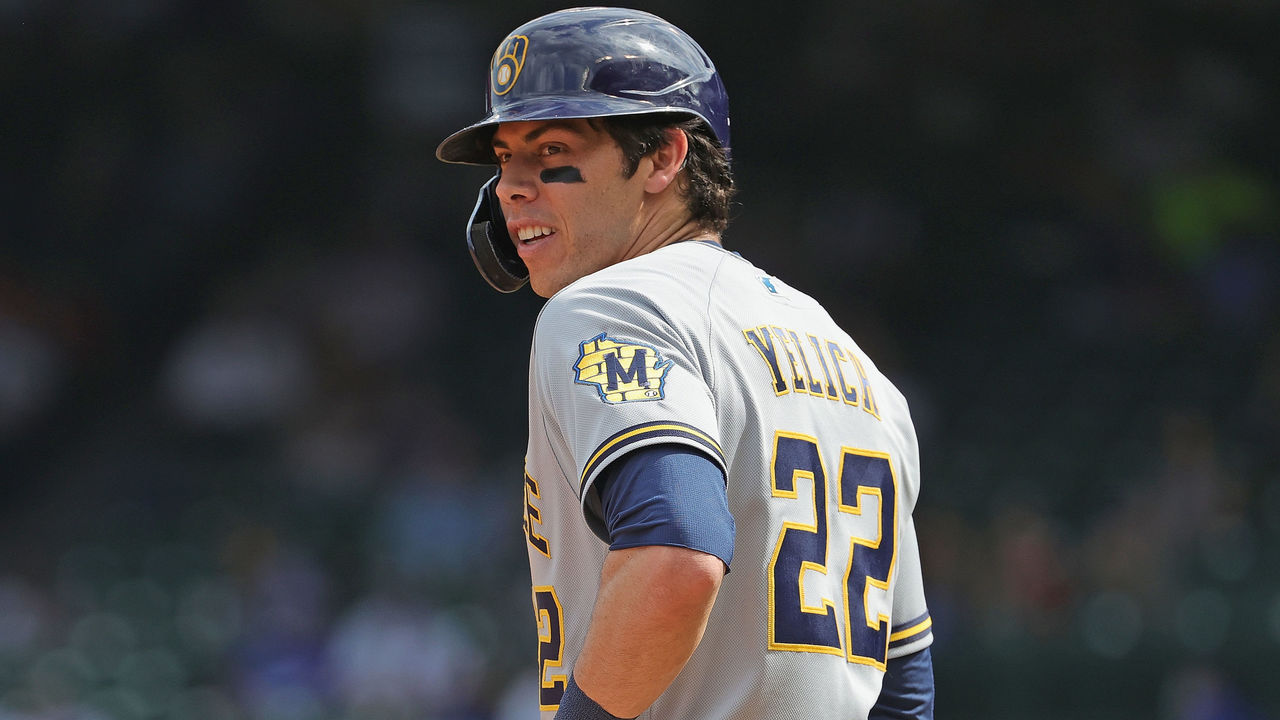 Yelich rebounds: Maybe it's the residual effects of that broken kneecap, but Christian Yelich hasn't looked anything close to an MVP over the last two seasons. In fact, he's noticeably regressed to his pre-2016 form. This isn't ideal for the Brewers, who struggle enough offensively when he's at the top of his game. Yelich will put all of this behind him in 2022. That's not to say he'll be an MVP again, but he will rediscover enough of that All-Star form to earn Comeback Player of the Year honors. Milwaukee will boost its chances for success as a result.
New York Mets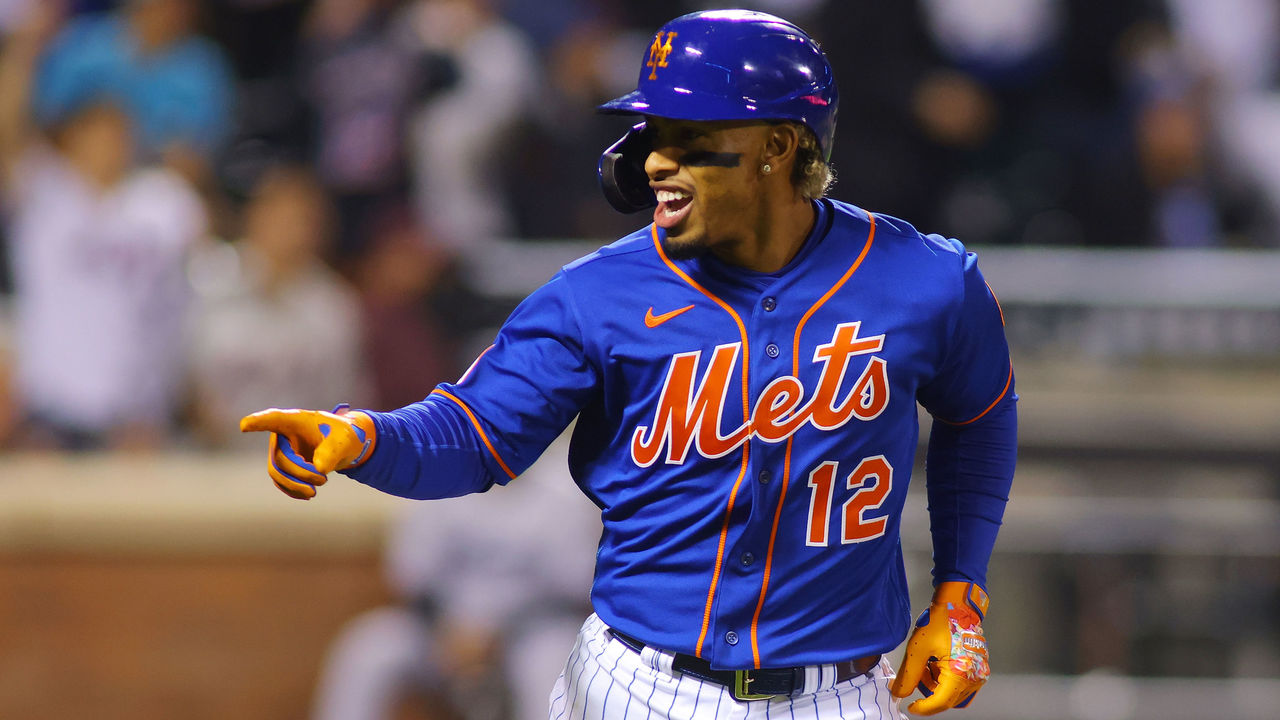 Win NL East after offseason spending spree: Steve Cohen really wants to buy a championship. The billionaire owner has already dished out $254.5 million between Max Scherzer, Starling Marte, Eduardo Escobar, and Mark Canha this offseason. And this is after giving Francisco Lindor a $341-million extension last spring. Talent wins games, and the Mets have plenty of it thanks to Cohen's deep pockets. A rotation led by two future Hall of Famers in Scherzer and Jacob deGrom and a rejuvenated offense will push New York to the top of the division.
Philadelphia Phillies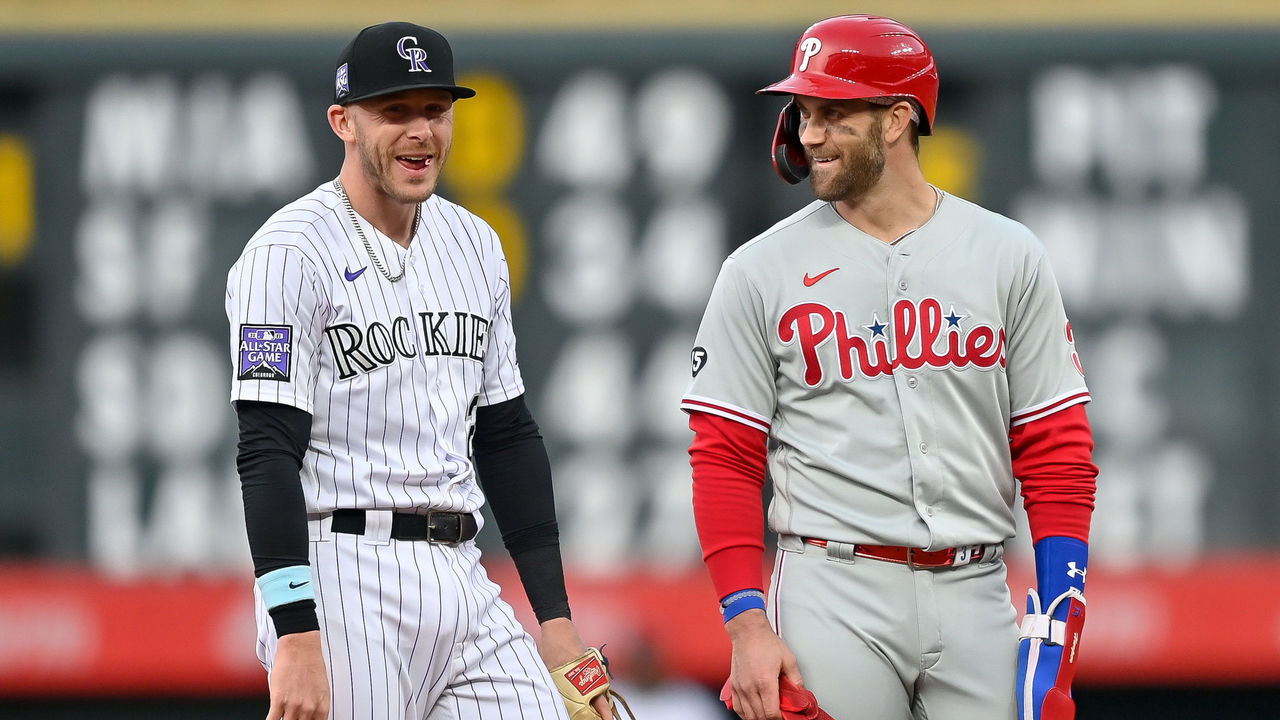 One more star: After posting their first winning season in nearly a decade, the Phillies are close to finally returning to the postseason. However, they still need some help. Whether it's an upgrade at shortstop or in the outfield, another bat would go a long way toward getting them to October again. When the lockout ends, Philadelphia will add another star to pair with Bryce Harper. Trevor Story or Carlos Correa would fit at shortstop and allow for a Didi Gregorius trade, but Nick Castellanos or Michael Conforto would also work in the outfield. The Phillies already added Corey Knebel to the bullpen this winter, and that was a good start. Expect another new face to show up in red pinstripes shortly after business resumes.
Pittsburgh Pirates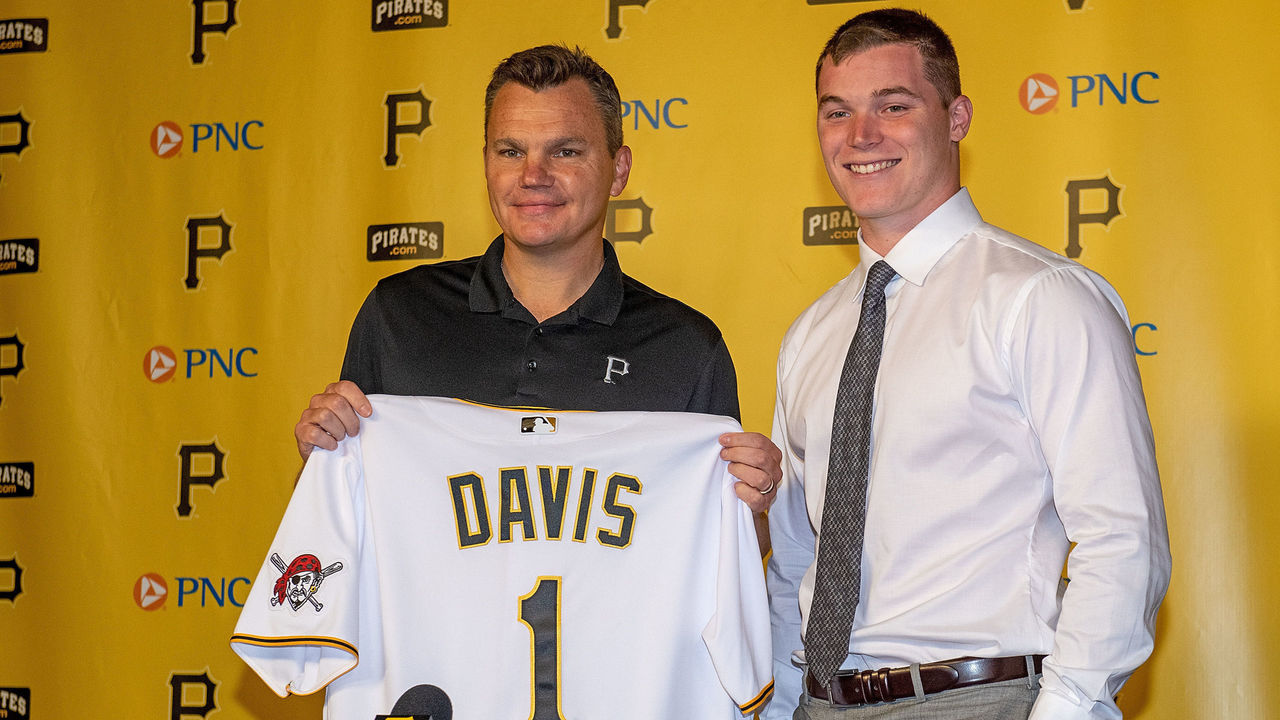 Secure first pick in draft after terrible season: The Pirates will wind up with the first selection in MLB's entry draft for the second time in three years following another abysmal campaign. Ben Cherington's offseason additions of Jose Quintana, Roberto Perez, and Yoshi Tsutsugo can help deepen the farm system after they're all traded midseason. Landing another first overall pick to add to a system already including Henry Davis, Oneil Cruz, and Bubba Chandler is another key step in Pittsburgh's rebuild. Times should be bleak for a few more years, but the lights are beginning to shine brighter for the Pirates.
San Diego Padres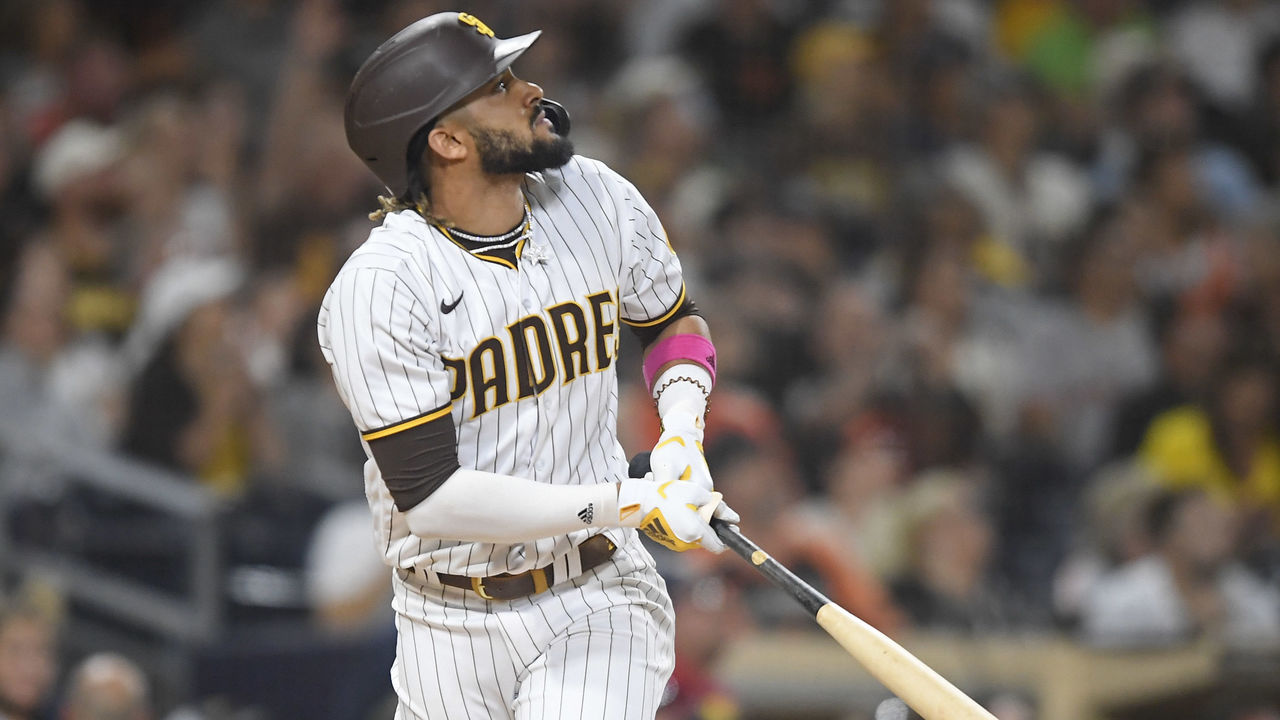 Tatis posts 40-40 season: Fernando Tatis Jr. led the NL in homers and finished third in NL MVP voting despite shoulder issues limiting him to 130 games. Now imagine what he would have done at full strength. We'll get to see that and more from him in 2022. A fully healthy Tatis will play in 150-plus contests for the first time and post just the fifth 40-homer, 40-steal campaign in MLB history. His performance will help the Padres put their miserable finish to 2021 behind them and finally overtake the Dodgers and Giants for NL West supremacy. While the team still needs to make some moves in other areas, Tatis exploding for this kind of production will be the real difference-maker that propels San Diego.
San Francisco Giants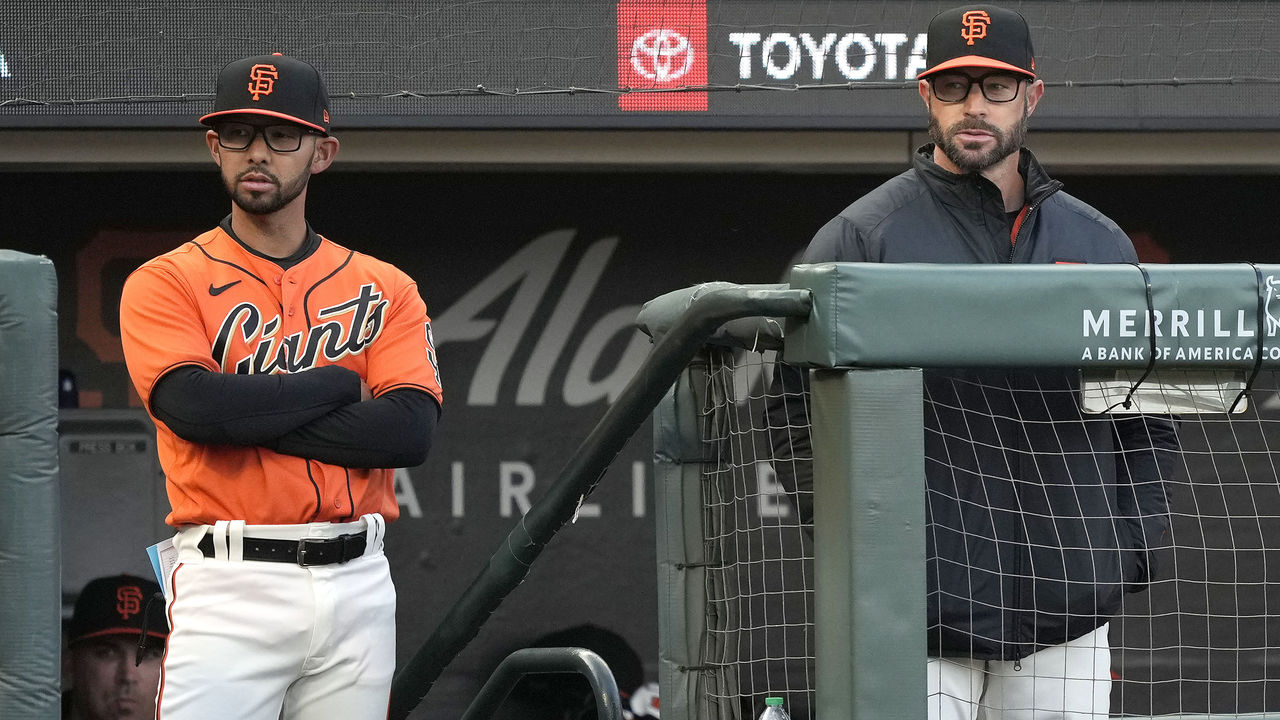 Fail to make playoffs after 107-win campaign: The Giants enjoyed their best regular season in franchise history in 2021 thanks to career years from many veterans. That won't be the case in 2022. Expect Brandon Crawford and Brandon Belt to regress following renaissance campaigns. The club also lost Buster Posey to retirement, No. 1 starter Kevin Gausman joined the Blue Jays, and Kris Bryant is a free agent. San Francisco isn't close to being a World Series contender right now.
St. Louis Cardinals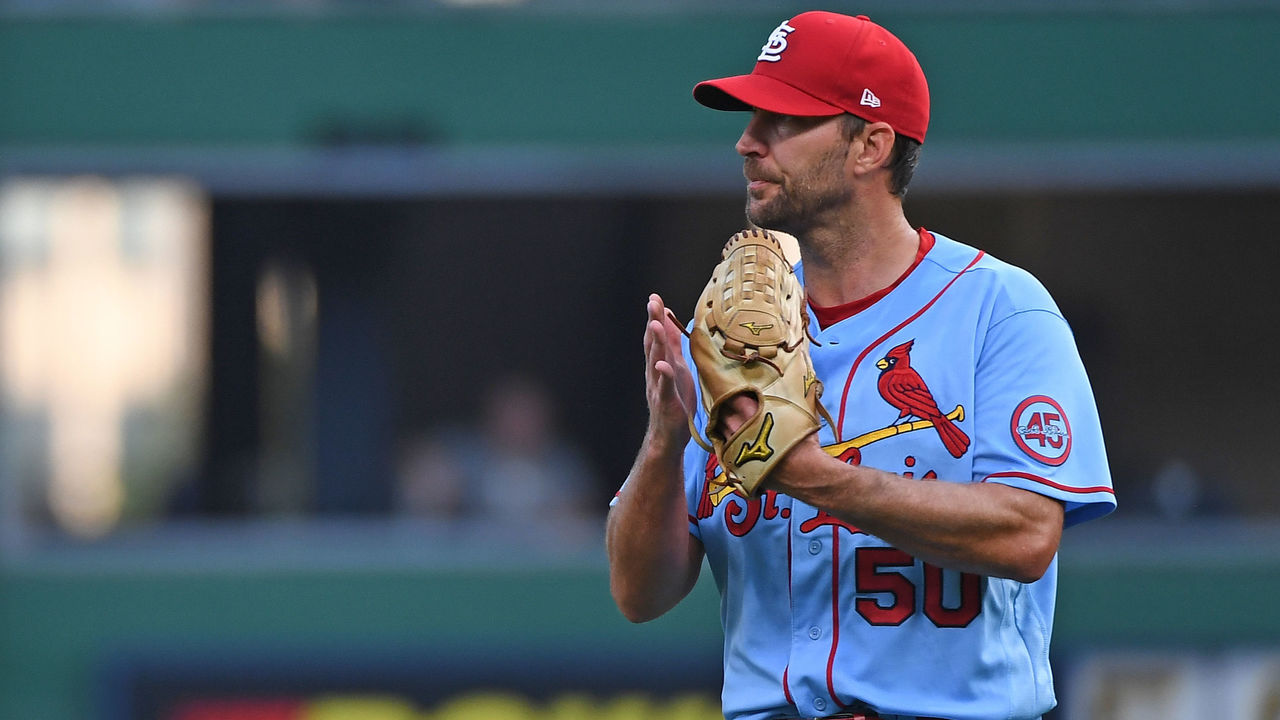 Wainwright wins 200 games: This year could be the last season of Adam Wainwright's illustrious career, and he'll go out on a high note by reaching the 200-win plateau. The 40-year-old is 16 wins shy of the mark, making it a reasonable possibility he hits the milestone. The lifelong Cardinals righty won 17 games in 2021 and produced one of the best campaigns of his career. If Wainwright can win his 200th contest, he'll join Bob Gibson and Jesse Haines as the only Cardinals pitchers to have done it.
Washington Nationals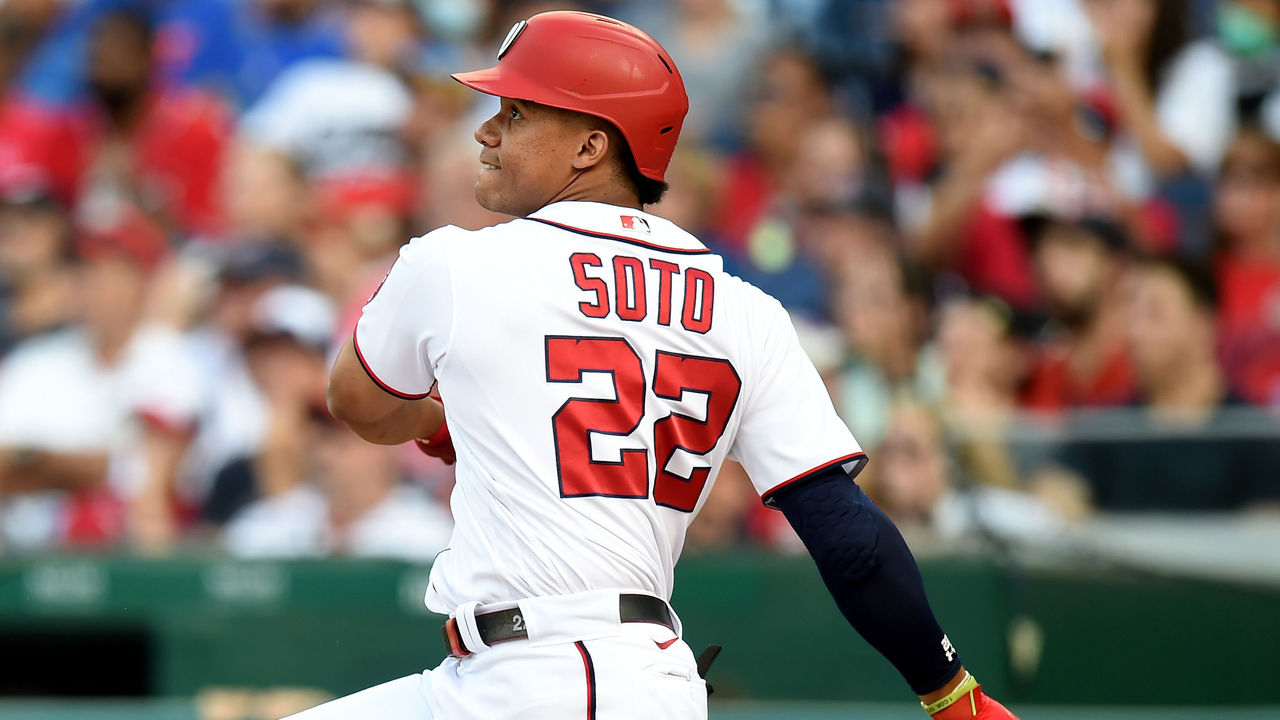 Soto wins NL MVP: Juan Soto fell just short of winning his first MVP in 2021, but the young superstar won't let the same thing happen next season when he delivers another terrific campaign. It was just a matter of time for the Nationals youngster. He finished in the top 10 for NL MVP three times in his first four seasons while producing a .301/.432/.550 slash line with 98 home runs, 91 doubles, 312 RBIs, and 373 walks over 464 career games.
Comments
✕
1 prediction for each NL team in 2022
  Got something to say? Leave a comment below!