As spring training games commence, each team will have multiple storylines to follow into the regular season. Here, we examine one player from every National League club who's worth monitoring throughout training camp.
Must-watch players for each AL team
National League East
Braves: Cristian Pache, OF
The Braves' top prospect reached the majors last year, getting into a pair of regular-season games and another 12 postseason contests. He made his mark in the playoffs, hitting his first big-league homer in the NLCS. Now he enters spring training trying to break camp as the team's center fielder, which would relegate Ender Inciarte - who's earning $8 million in 2021 - to the bench. Pache's cameo last September may help him avoid service-time manipulation this spring, though a lot will hinge on his Grapefruit League performance.
Marlins: Jazz Chisholm, SS/2B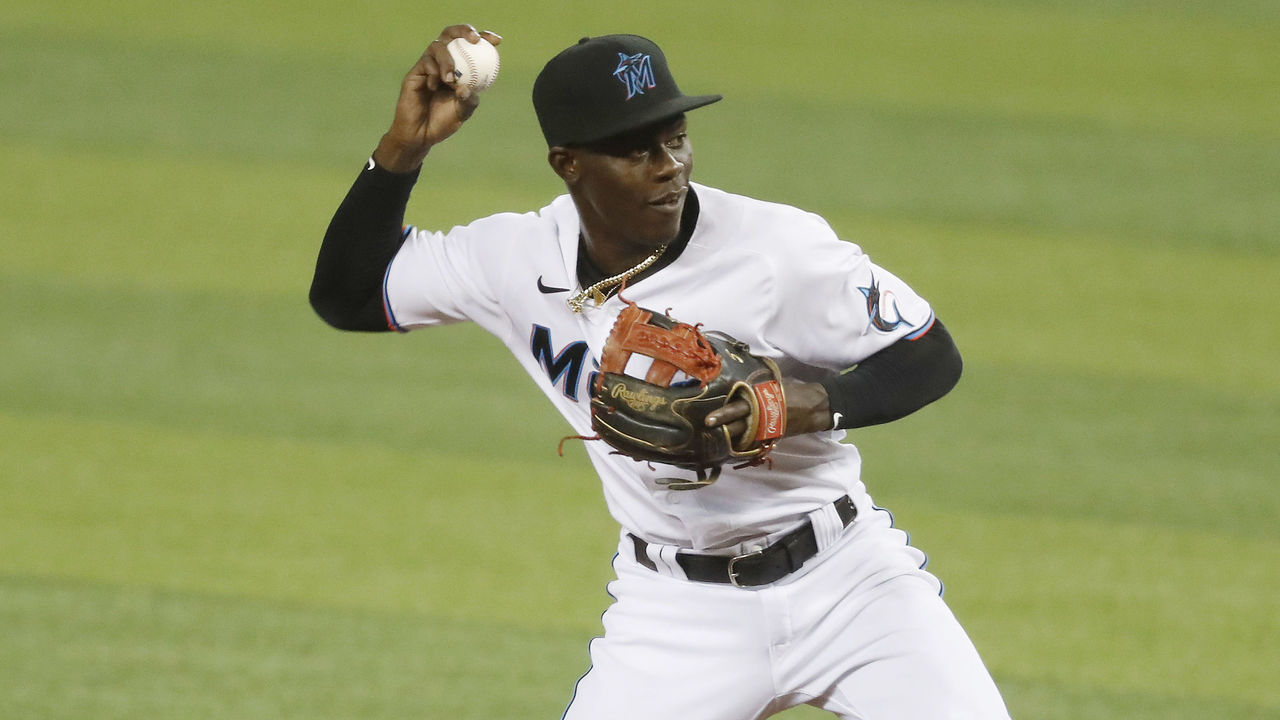 Chisholm made his big-league debut last summer, and while he didn't light the world on fire at the plate, he did play some electric defense at both shortstop and second base. This spring, the 23-year-old Bahamian will try to earn a job at second base, facing off against fellow youngster Isan Diaz. A hot spring would do wonders for Chisholm, and even if he does struggle a bit at the plate his defensive skills will work in his favor.
Mets: Francisco Lindor, SS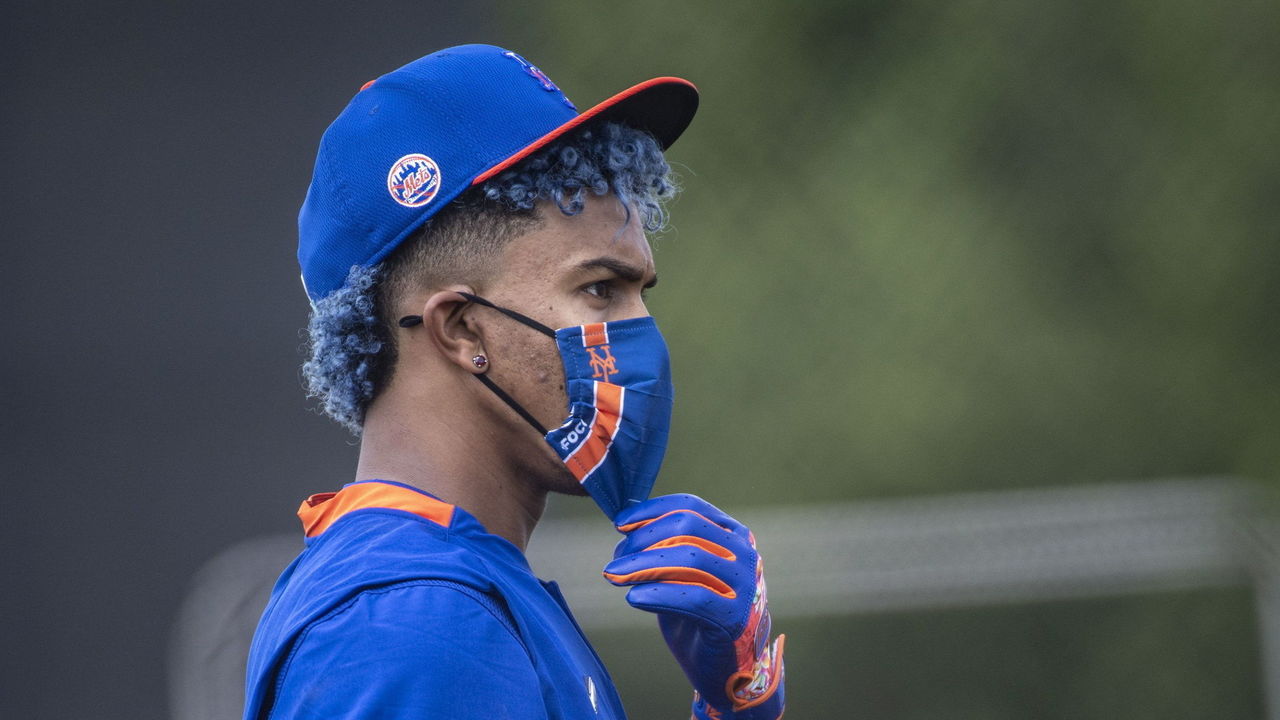 "Mr. Smile" arrived in Flushing to great fanfare in January, taking over as the face of a changing Mets franchise. By some measures, Lindor's coming off a bit of an average season, although it's hard to know what to make of his .750 OPS in a 60-game campaign. A full spring schedule gives Lindor the perfect chance to start his Mets tenure off right. His contract status - there's been no extension talks as of yet - adds another interesting wrinkle to his spring training.
Nationals: Max Scherzer, SP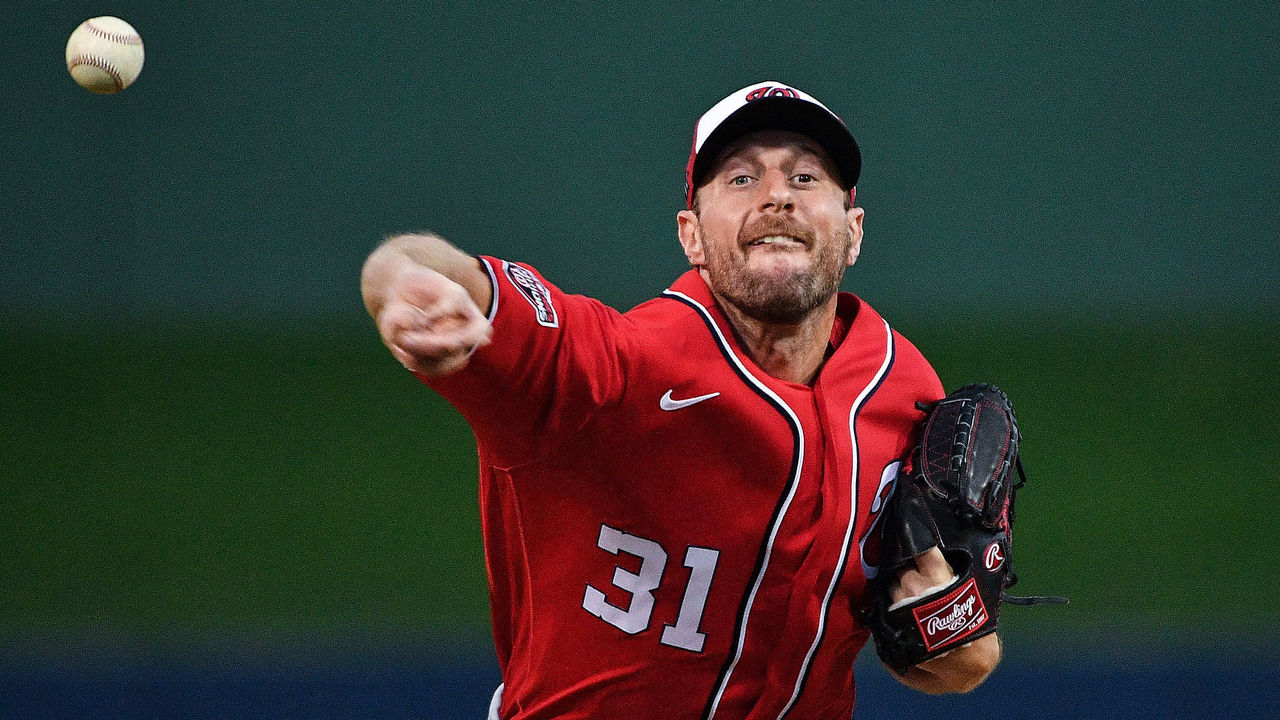 There are a lot of interesting players to watch in Nationals camp, but none more than Scherzer. The 36-year-old is entering the final year of his contract and experienced a slight downturn in 2020 (albeit during a shortened schedule). Scherzer has plenty of milestones to chase this year, including 3,000 strikeouts (he's 216 shy), but is he still going to be dominant? As the premier workhorse of his generation, Scherzer's logged a ton of innings, and it's fair to wonder if this is the year it starts to catch up to him. Nevertheless, he remains the Nationals' ace, and his spring performance could go a long way to determining what version of "Mad Max" shows up in D.C. this summer.
Phillies: Aaron Nola, SP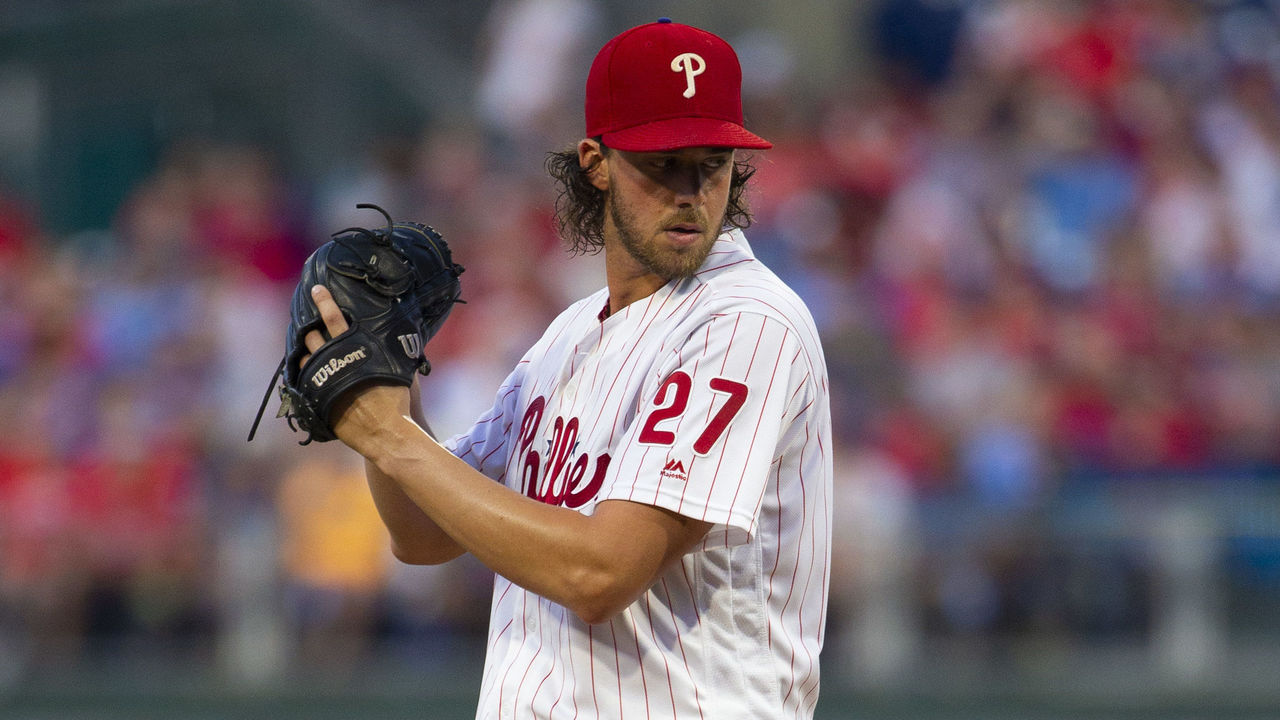 Pitching will once again make or break the Phillies' chances this year, and it starts with Nola. He's now 27 and three years removed from being a Cy Young finalist, but despite rising K/9 rates, he hasn't quite found that elite level over the last two seasons. However, he does eat innings - he went past the 200-inning mark in both 2018 and 2019 - an attribute that will come in handy on a team that fielded one of the worst bullpens in history last year. Even with a rebuilt 'pen, Nola is the key to the Phillies' operation.
National League Central
Brewers: Keston Hiura, 1B/2B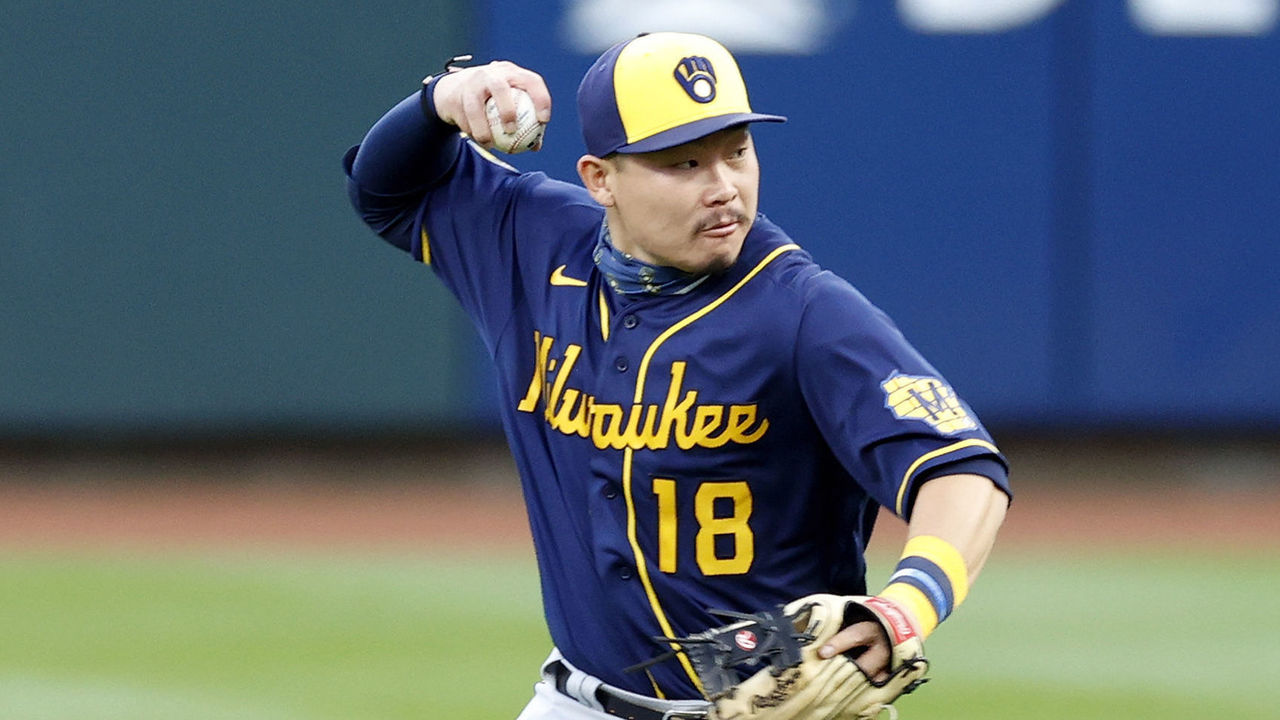 There will be a lot of eyes on Hiura during camp. The 24-year-old will be moving to first base, a position he's never played before in the majors, so newcomer Kolten Wong can man second base. The Brewers will only have six weeks to turn Hiura into a serviceable starter at first. In the batter's box, he needs to find the form that saw him accrue a .938 OPS during his rookie campaign in 2019. The No. 9 pick in the 2017 MLB Draft slashed .212/.297/.410 with an NL-high 85 strikeouts last season. Milwaukee needs his bat to provide protection for Christian Yelich.
Cardinals: Nolan Arenado, 3B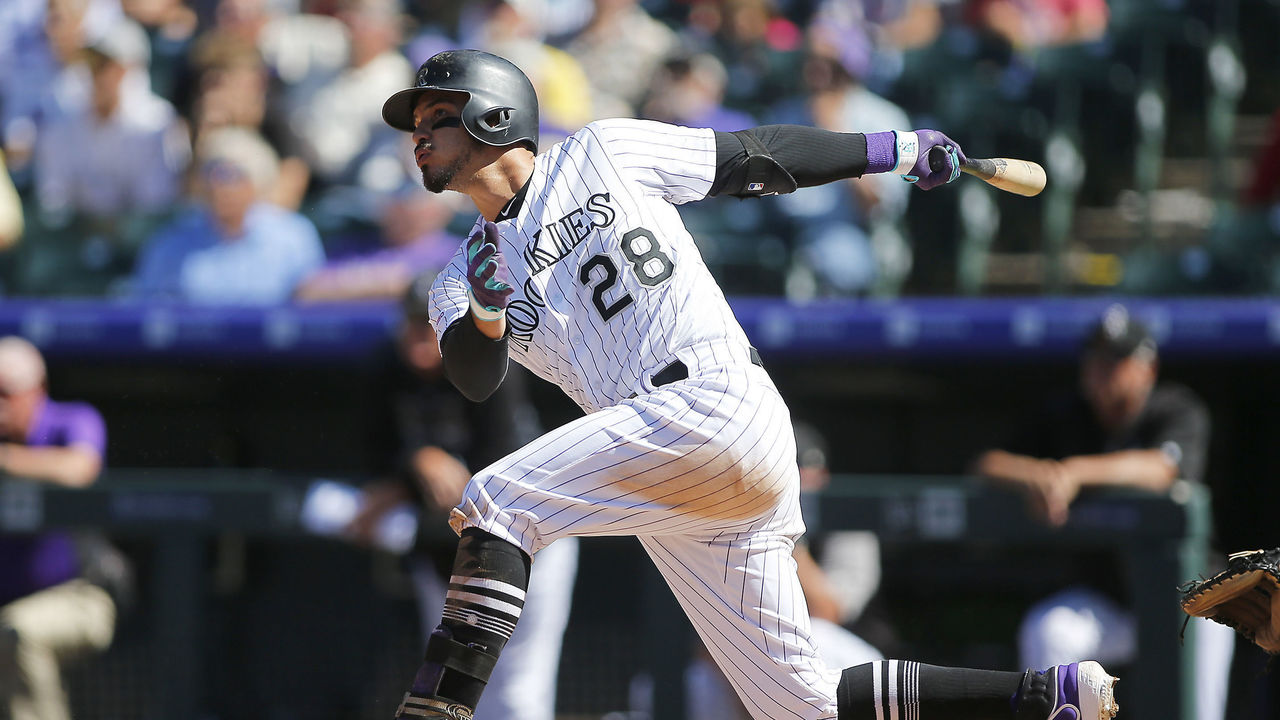 A new sheriff is in town. Arenado will be getting all the attention after the five-time All-Star landed in St. Louis in a blockbuster trade with the Rockies. The 29-year-old has never suited up for another team in his career, so it remains to be seen how the change of scenery could impact his game. He and Paul Goldschmidt should complement each other to create a fierce duo in the heart of the Cardinals' lineup. In the infield, Arenado will become the leader, as he brings eight Gold Gloves with him to the hot corner.
Cubs: Jake Arrieta, SP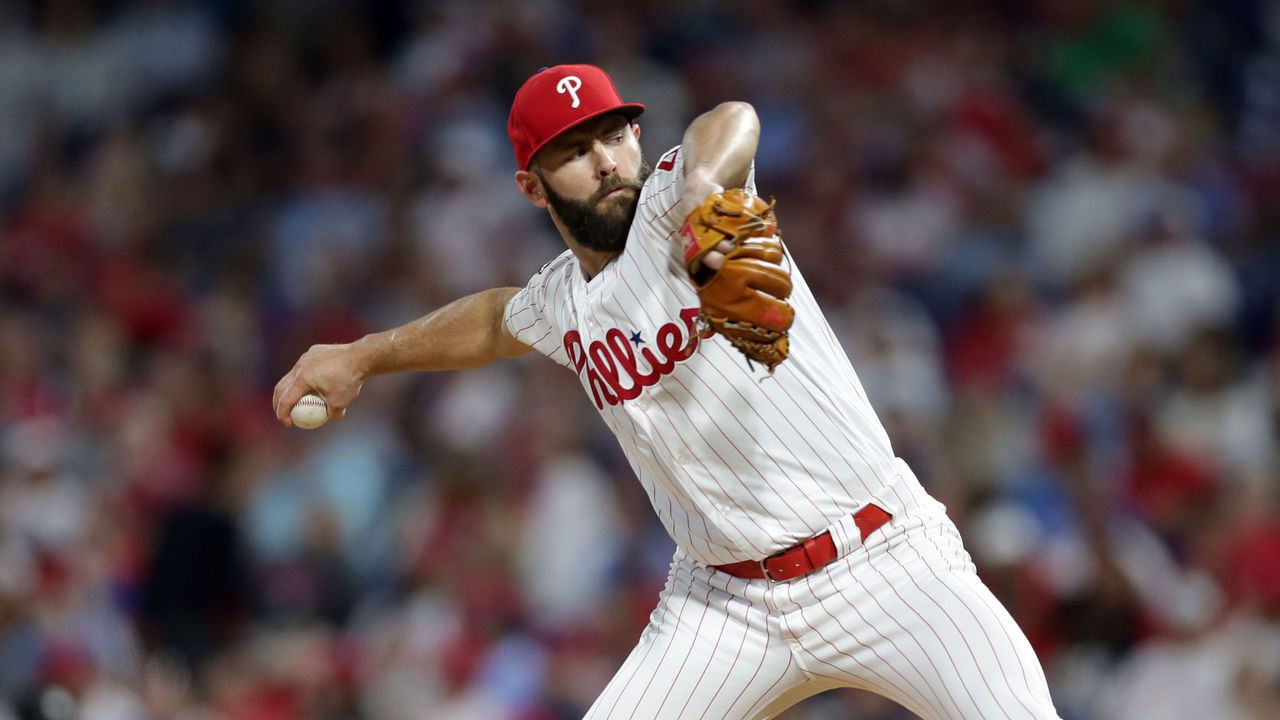 Arrieta, who won the 2015 NL Cy Young Award and a World Series in 2016, is back with the Cubs after leaving in 2018 to join the Phillies on a three-year, $75-million contract. The 34-year-old posted a 4.36 ERA in three seasons with Philadelphia after compiling a 2.73 ERA with the Cubs over five years. The right-hander struggled with injuries over the last few campaigns but could give Chicago's rotation a boost if he rediscovers some of the magic that made him the best pitcher in baseball from June 2015 to June 2016.
Pirates: Anthony Alford, OF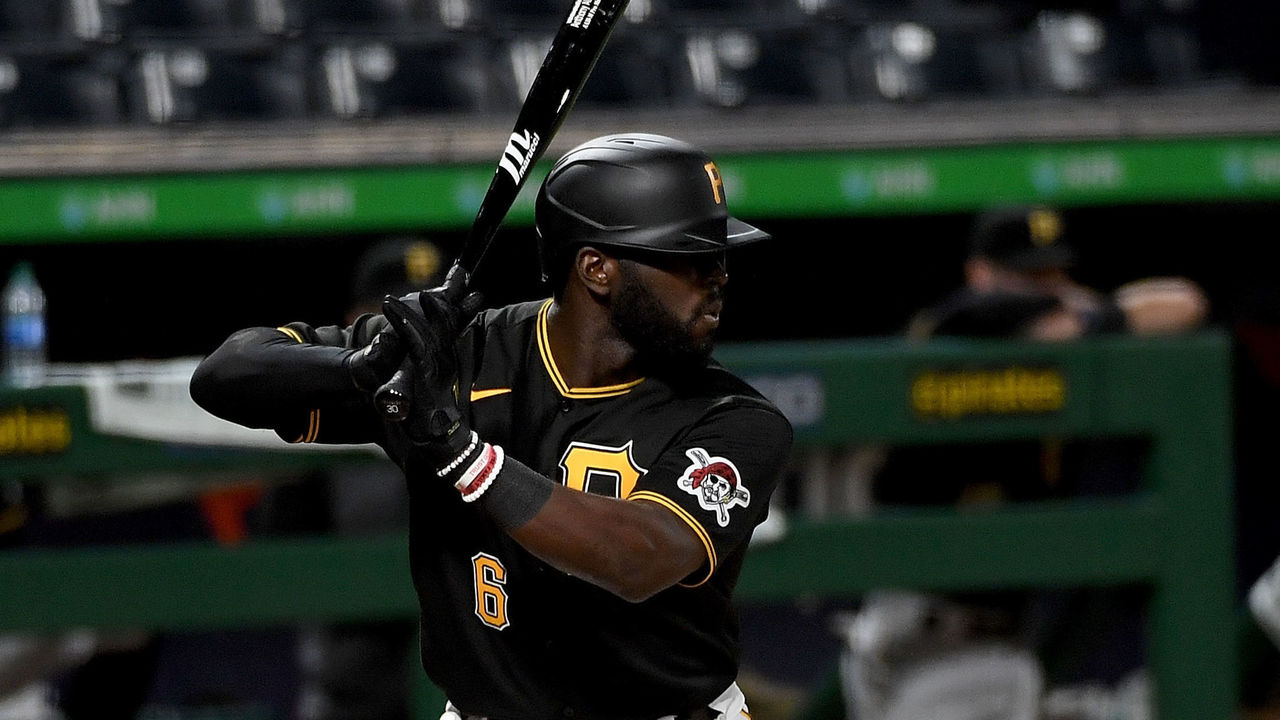 Alford has a golden opportunity to show he belongs in the majors while playing for the rebuilding Pirates. The former top-100 prospect, who was ranked as high as No. 44 in 2017, per MLB Pipeline, has only managed to play in 51 games over four years between Pittsburgh and the Blue Jays. The 26-year-old has dealt with multiple injuries, including a broken elbow in 2020, but did put up a .741 OPS with two home runs and three stolen bases in 18 games last season.
Reds: Nick Senzel, 2B/OF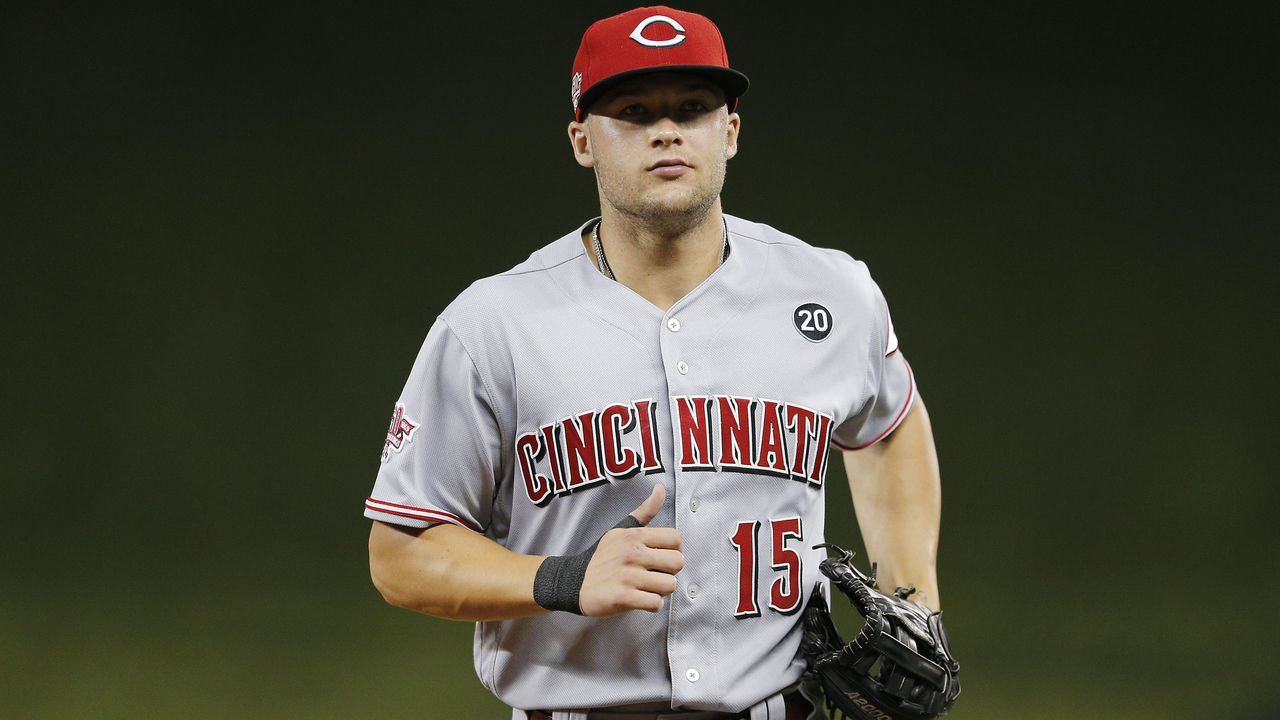 The former can't-miss prospect has yet to find his footing after two campaigns in the big leagues. Senzel owns a career .245/.305/.416 slash line with 14 home runs and 16 stolen bases in 127 games. However, the Reds' outfield is packed with Shogo Akiyama, Nick Castellanos, and Jesse Winker projected to start, and Aristides Aquino on the bench. As a result, Senzel may wind up spending time in the infield, specifically at second. The situation will be worth monitoring, as Cincinnati looks to find at-bats to progress the 25-year-old's development.
National League West
Diamondbacks: Caleb Smith, SP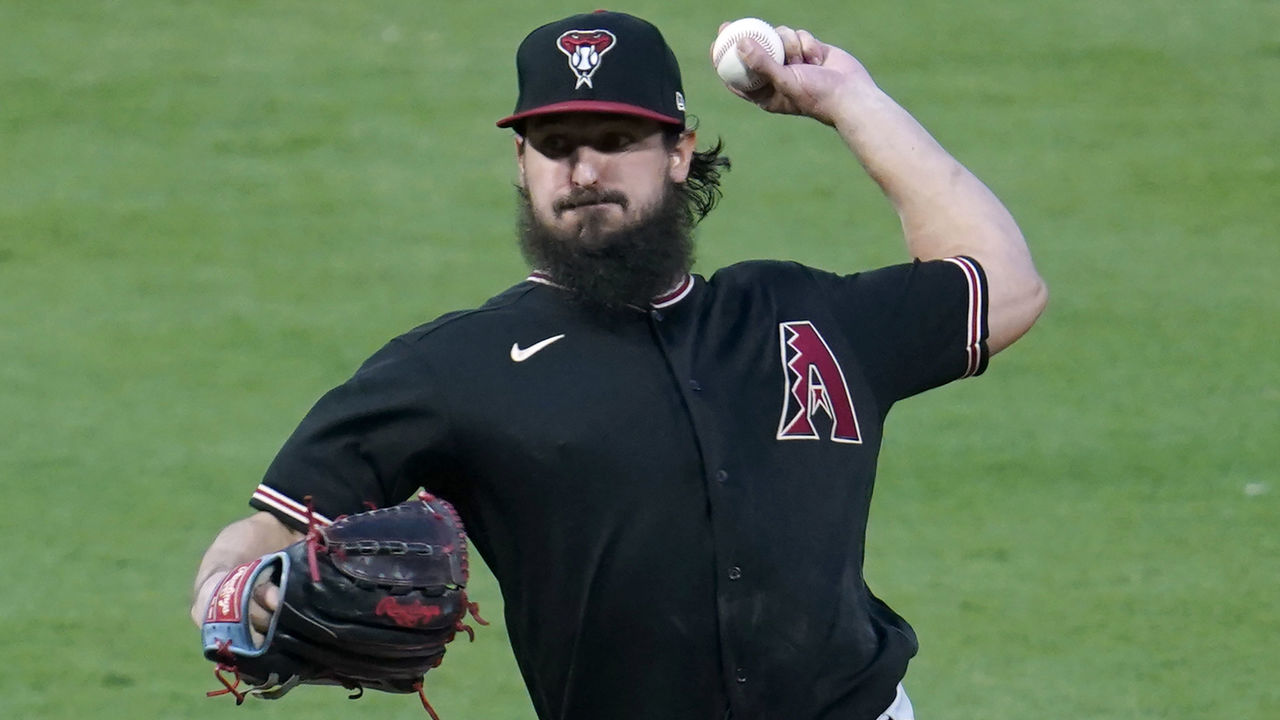 Since being acquired from the Marlins in the Starling Marte trade, Smith has barely been able to play for his new team. The left-hander managed 11 innings for the Diamondbacks last year after missing most of the season due to contracting COVID-19. Now, the 29-year-old will attempt to build on a 2019 campaign, during which he posted an impressive 26% strikeout rate while issuing fewer walks.
Dodgers: Corey Seager, SS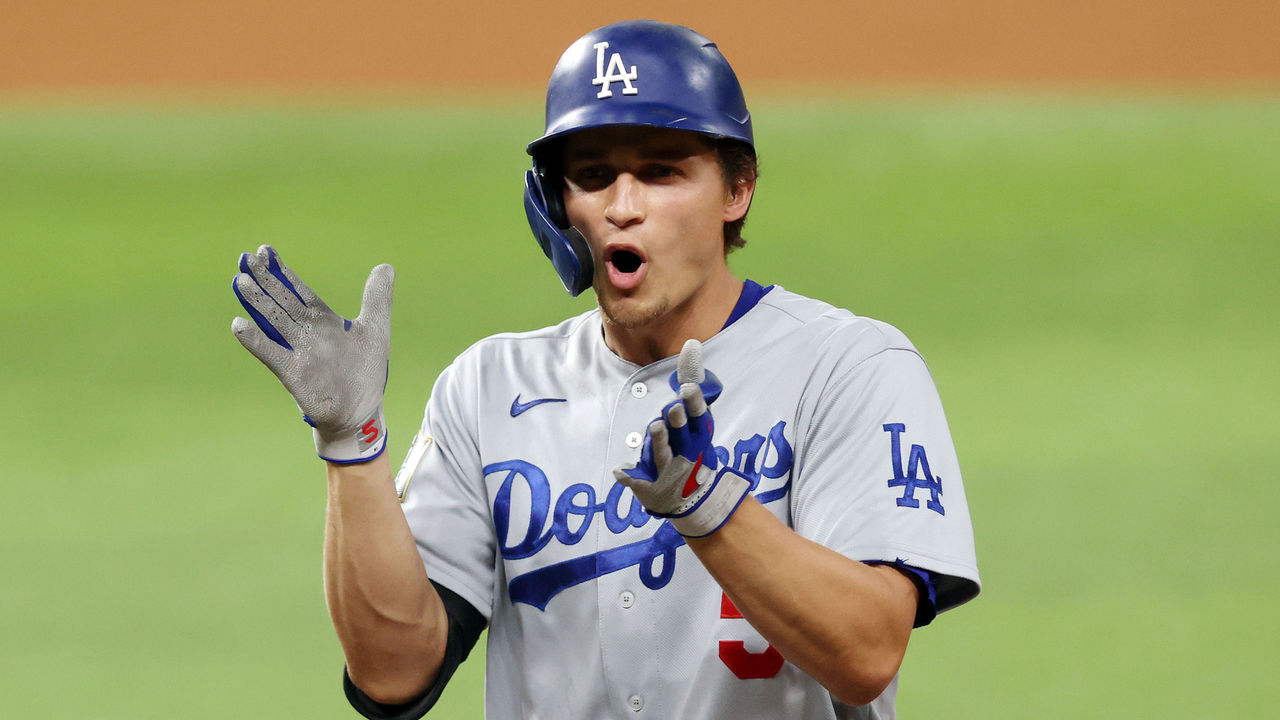 Arguably the most compelling storyline on a packed roster is whether the Dodgers can retain their superstar shortstop beyond 2021. Seager is entering a contract year and has been an integral member of the Dodgers since winning NL Rookie of the Year in 2016. Will the two-time All-Star be able to post an otherworldly .943 OPS - as he did last year - over a full season? Will the Scott Boras client be open to an in-season extension? Will the Dodgers be able to fit that contract under the luxury tax? Or will Seager hit free agency and go up against fellow shortstops Carlos Correa, Trevor Story, and Lindor on the open market?
Giants: Buster Posey/Joey Bart, C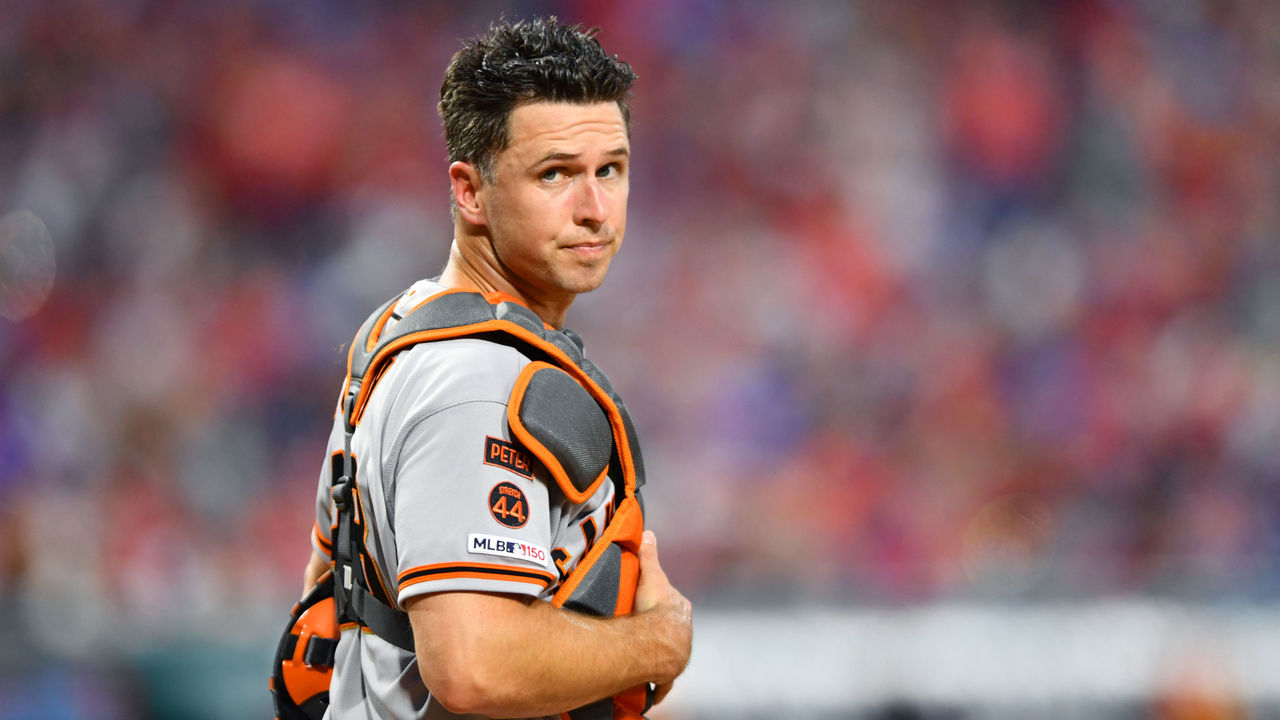 You likely won't have to watch both of these players at the same time, since one is a living legend and the other is the heir apparent at the same position. In Posey, Giants fans are looking to make sure the 33-year-old hasn't lost a step after taking the 2020 season off. Meanwhile, waiting in the wings is Bart. Selected second overall in the 2018 draft, Bart is the second-best catching prospect in baseball behind Adley Rutschman, who was taken first overall the following year. It might not be Bart's time just yet, but he's knocking on the door and the pounding can get louder with a strong spring training.
Padres: Blake Snell, SP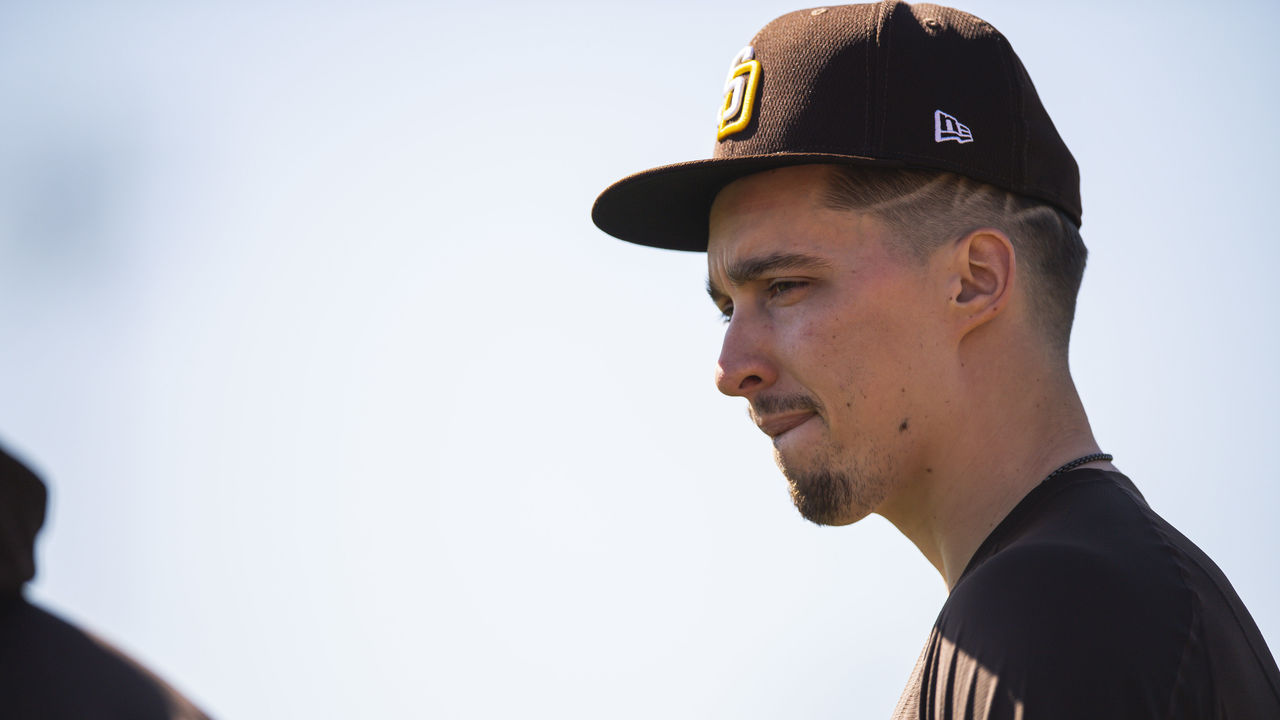 There are a ton of reasons to watch the Padres. In fact, now there are 340 million reasons to watch Fernando Tatis Jr. alone. Aside from the youngster, Snell is joining a team with World Series aspirations that may actually weaponize him as the horse he wants to be. No more five- or six-inning outings on the regular, the former Cy Young winner might actually work deep into games and even hit the 200-inning plateau for the first time in his career. Even further, he has something to prove after being traded away this winter and will now have the team he lost to in the World Series as a division rival.
Rockies: Brendan Rodgers, 2B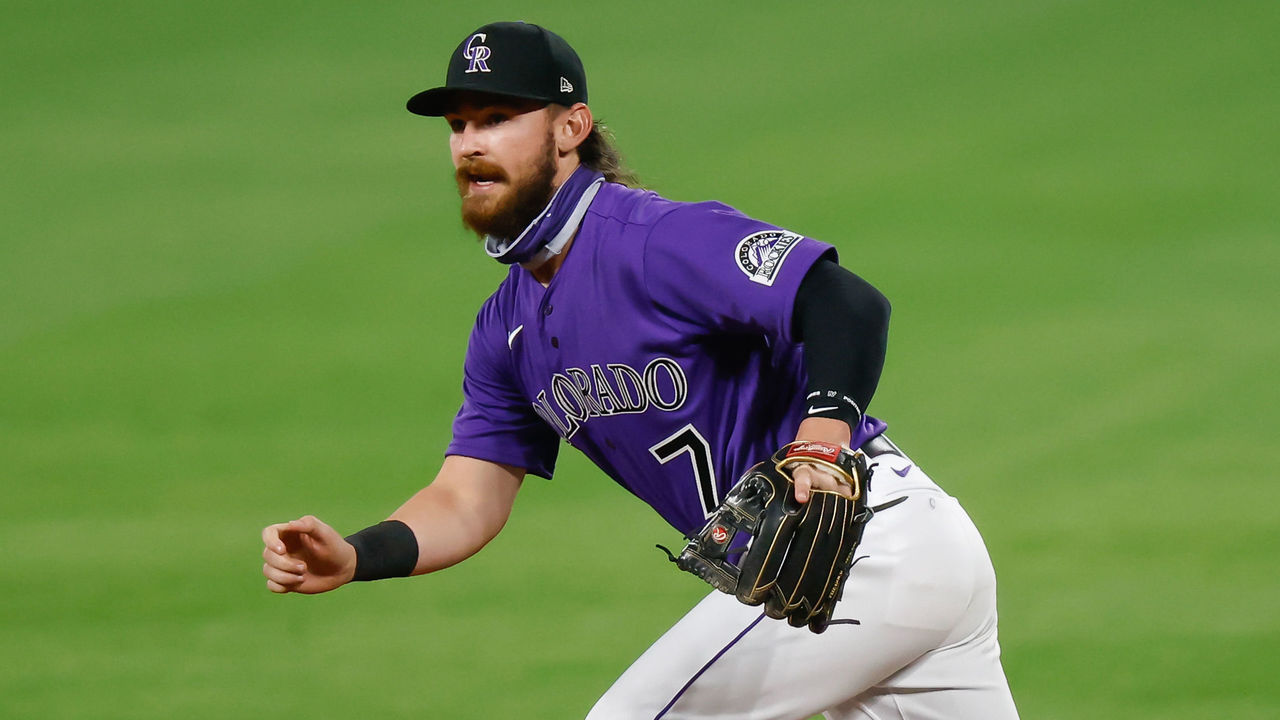 It feels like Rockies fans have been awaiting Rodgers' arrival for half a decade. Taken after Dansby Swanson and Alex Bregman in the 2015 MLB Draft, the shortstop needed more time to develop out of high school than his college counterparts. The heir at short if Story does end up leaving next winter via free agency, Rodgers seems likely to take the reins at second base this year, and the only thing in his way is Garrett Hampson.