Prospects are never a sure thing, but that doesn't stop front offices and fans alike from holding on to the hope and hype surrounding their blue-chippers until the bitter end, especially if a player is taken toward the top of the draft.
Here's a look at a bust for each National League team since 2000. For the American League, click here.
(Unless otherwise specified, all prospect rankings are courtesy of MLB Pipeline)
NL East
Andy Marte, Braves
Draft selection: Signed as international FA
Highest prospect ranking: 9th
MLB debut: June 7, 2005
Last appearance: Aug. 6, 2014
Career WAR: minus-2.0
The five-tool infielder looked destined to become a future star after joining the Atlanta Braves as a 16-year-old out of the Dominican Republic. There was even some chatter in the organization that Marte might move Chipper Jones off third base. However, Marte ended up playing only 24 games with Atlanta before being traded to the Boston Red Sox for Edgar Renteria and then flipped a few months later to the Cleveland Indians in the Coco Crisp deal.
Marte slashed .218/.276/.358 with just 21 home runs across 301 career games in the majors. He died at age 33 in a 2017 car crash.
Tyler Kolek, Marlins
Draft selection: 1st round (2nd), 2014
Highest prospect ranking: 23rd
MLB debut: N/A
Last appearance: N/A
Career WAR: 0.0
Kolek was close to becoming the first right-handed pitcher in MLB history to go first overall out of high school but fell to the No. 2 spot, where the Miami Marlins selected him. The hard-throwing hurler had scouts drooling thanks to a 102-mph fastball, but he's yet to reach Double-A after Tommy John surgery in 2016 put his career on pause.
The 24-year-old owns a 10.10 ERA in 33 minor-league innings since returning from the procedure.
Lastings Milledge, Mets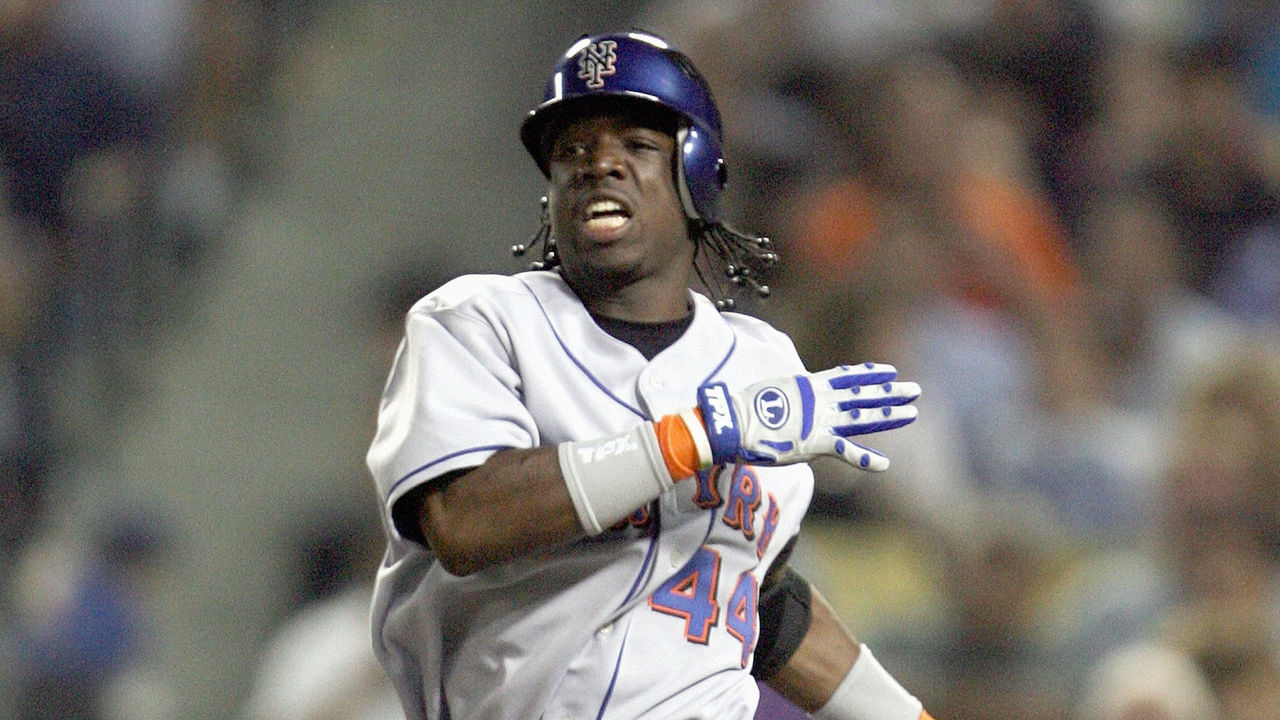 Draft selection: 1st round (12th), 2003
Highest prospect ranking: 14th
MLB debut: May 30, 2006
Last appearance: April 6, 2011
Career WAR: minus-0.2
Milledge had superstar potential, as he looked like a cant-miss prospect who could hit for average and power with speed to burn. The former first-rounder never reached those lofty expectations, however, as he accrued only a .723 OPS in 433 career games over just six seasons with the New York Mets, Washington Nationals, Chicago White Sox, and Pittsburgh Pirates. He was out of the league by age 26.
A.J. Cole, Nationals
Draft selection: 4th round (116th), 2010
Highest prospect ranking: 52nd
MLB debut: April 28, 2015
Last appearance: Still active
Career WAR: 0.3
Cole has become a serviceable low-leverage reliever, but the Nationals obviously expected much more from the right-hander after he was named a top-100 prospect for four straight years from 2012 to 2015.
The 28-year-old spent 2019 with the Cleveland Indians after putting up a 5.32 ERA over four campaigns with the club that drafted him.
Mark Appel, Phillies
Draft selection: 1st round (1st), 2013
Highest prospect ranking: 17th
MLB debut: N/A
Last appearance: N/A
Career WAR: 0.0
The Stanford star had already been drafted twice before the Houston Astros took him first overall in 2013. Appel was supposed to be the crown jewel in the trade that sent then-Philadelphia Phillies closer Ken Giles to Houston, but he struggled throughout his minor-league career and walked away from baseball in 2018 after posting a 5.06 ERA over parts of five seasons in the minors.
It's one thing to be a disappointing big-leaguer after being the No. 1 pick, but it's that much worse to never even make the majors. While Appel wasn't drafted by the Phillies, he was meant to play a big role in their rotation. That obviously wasn't the case.
NL Central
Mark Rogers, Brewers
Draft selection: 1st round (5th), 2004
Highest prospect ranking: 40th
MLB debut: Sept. 10, 2010
Last appearance: Aug. 31, 2012
Career WAR: 0.8
Injuries threw a wrench in Rogers' career trajectory before he even reached the big leagues. The right-hander underwent surgery to repair a torn labrum in 2006 and then had scar tissue from that original procedure removed in 2007.
Rogers was suspended for 25 games in 2011 for violating MLB's drug program and was out of the majors following the 2012 campaign.
Anthony Reyes, Cardinals
Draft selection: 15th round, 2003
Highest prospect ranking: 33rd
MLB debut: Aug. 9, 2005
Last appearance: May 22, 2009
Career WAR: 0.1
The St. Louis Cardinals have managed to avoid multiple busts over the years. They shipped away Brett Wallace and Rob Kaminsky before their stock fully plummeted, and Colby Rasmus was solid enough during parts of three seasons before he was also traded.
This spot comes down to infielders Tyler Greene and Pete Kozma, and the right-handed Reyes. Though Reyes didn't have the draft pedigree of the pair of fielders, he showed promise in the Pacific Coast League and earned a spot in the Cardinals' rotation for the World Series-winning squad in 2006. But, outside of winning Game 1 of the Fall Classic opposite Detroit Tigers ace Justin Verlander, Reyes was mostly underwhelming. He went 10-24 with a 5.38 ERA with the Cardinals over parts of four seasons before he was dealt to the Indians.
Felix Pie, Cubs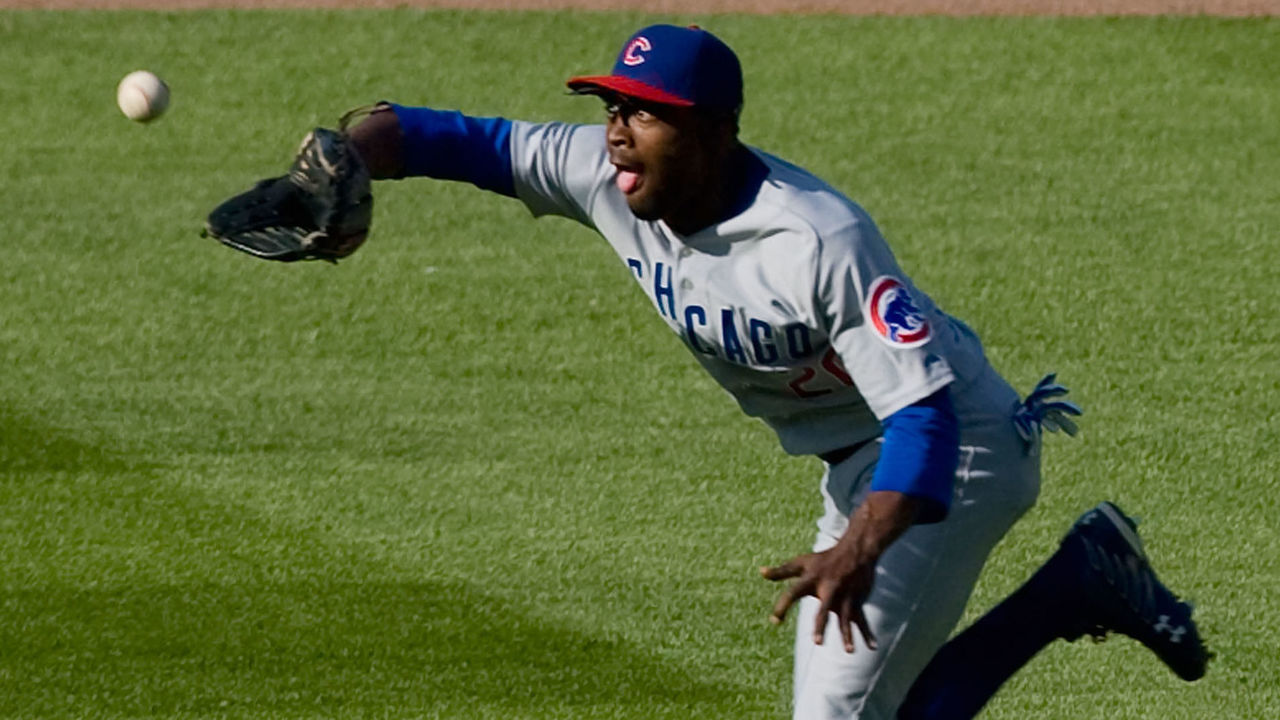 Draft selection: Signed as international FA
Highest prospect ranking: 21st
MLB debut: April 17, 2007
Last appearance: Sept. 29, 2013
Career WAR: -1.0
It appeared the Chicago Cubs found a perennial All-Star when they signed Pie as a 16-year-old. And that belief remained through his minor-league career, as Pie slashed .292/.351/.459 over 851 career games in the minors. Unfortunately, for him and the Cubs, he was the prototypical Quad-A player.
Pie lasted 130 games in the majors and hit .223/.284/.331. The Cubs traded him to the Baltimore Orioles for Garrett Olson in 2009. Pie was playing in Mexico and the Dominican Republic in 2019.
Bryan Bullington, Pirates
Draft selection: 1st round (1st), 2002
Highest prospect ranking: 52nd (Baseball America)
MLB debut: Sept. 18, 2005
Last appearance: Sept. 25, 2010
Career WAR: -0.2
Bullington is easily one of the worst first overall picks in MLB history. He was a solid pitching prospect out of Ball State University, but many questioned his selection with players like Zack Greinke and Prince Fielder going sixth and seventh, respectively. It doesn't help Pittsburgh's case that those two eventually became stars.
The right-hander underwent labrum surgery in 2005 and ended up pitching only 18 1/3 innings during his time with the Pirates. He finished his career with a 5.62 ERA across five campaigns.
Juan Francisco, Reds
Draft selection: Signed as international FA
Highest prospect ranking: 48th
MLB debut: Sept. 14, 2009
Last appearance: Sept. 28, 2014
Career WAR: 2.1
Francisco was named the Cincinnati Reds' Minor League Hitter of the Year in 2008 and displayed otherworldly power potential in the minors before reaching the majors.
The third baseman burst onto the scene in 2009 with a 1.139 OPS in 14 games, but the stretch was a mirage. Francisco finished with a .236/.297/.439 slash line over his six-year career and swatted just 48 homers in 404 contests.
NL West
Braden Shipley, Diamondbacks
Draft selection: 1st round (15th), 2013
Highest prospect ranking: 39th
MLB debut: July 25, 2016
Last appearance: June 25, 2018
Career WAR: minus-0.6
Shipley was universally seen as a top-100 prospect from almost the moment he was drafted right up until he reached the majors as a 24-year-old in 2016. He just hasn't been able to miss bats with any consistency, posting a 5.8 K/9 in 100 big-league innings. Between Shipley and Aaron Blair, the Arizona Diamondbacks have been snakebit by their top pitching prospects in recent years.
Shipley's final chapter hasn't necessarily been written, as he was invited to spring camp this year with the Royals.
Greg Miller, Dodgers
Draft selection: 1st round (31st), 2002
Highest prospect ranking: 3rd
MLB debut: N/A
Last appearance: N/A
Career WAR: 0.0
Neither Miller nor the Los Angeles Dodgers can be faulted for the hype surrounding the left-hander. An 18-year-old Miller went 12-5 with a 2.21 ERA and 9.5 K/9 across 142 1/3 innings between High-A and Double-A in 2003.
However, an arm injury caused him to miss all of 2004 and, despite flashes of promise, he just wasn't the same after that. Miller reached Triple-A on a couple of occasions but couldn't make the leap to the bigs. He last pitched in 2013 for a pair of independent teams in Texas.
Merkin Valdez, Giants
Draft selection: Signed as international FA
Highest prospect ranking: 35th
MLB debut: Aug. 1, 2004
Last appearance: Sept. 25, 2011
Career WAR: minus-0.3
Valdez tore through Single-A in 2003, authoring a 9-5 record with a 2.25 ERA and 1.08 WHIP over 26 starts. That sterling performance earned him the San Francisco Giants' Minor League Player of the Year honors. Hopes were high, and Valdez even appeared on three consecutive All-Star Futures Game rosters from 2003 to 2005.
The right-hander wasn't terrible in the higher minor-league levels, but he never managed to latch on at the majors even as teams tried to deploy him out of the bullpen.
Matt Antonelli, Padres
Draft selection: 1st round (17th), 2006
Highest prospect ranking: 27th
MLB debut: Sept. 1, 2008
Last appearance: Sept. 28, 2008
Career WAR: minus-0.4
Antonelli had a meteoric rise and spectacular fall, all in 2008. He cracked several top prospect lists thanks to a 2007 campaign he spent between Single-A and Double-A, during which he hit .307/.404/.491 with 21 home runs, 78 RBIs, and 28 stolen bases across 131 games. As a September call-up in 2008, he failed to distinguish himself at the dish by batting .193 in 65 plate appearances, and he never made it back to the majors.
After retiring in 2013, Antonelli stuck around baseball and recently started playing through MLB The Show 20's Road to the Show mode and posting videos to his YouTube channel. The one feather in his cap from his MLB career is that his first career hit came against Hall of Fame pitcher Greg Maddux.
Ian Stewart, Rockies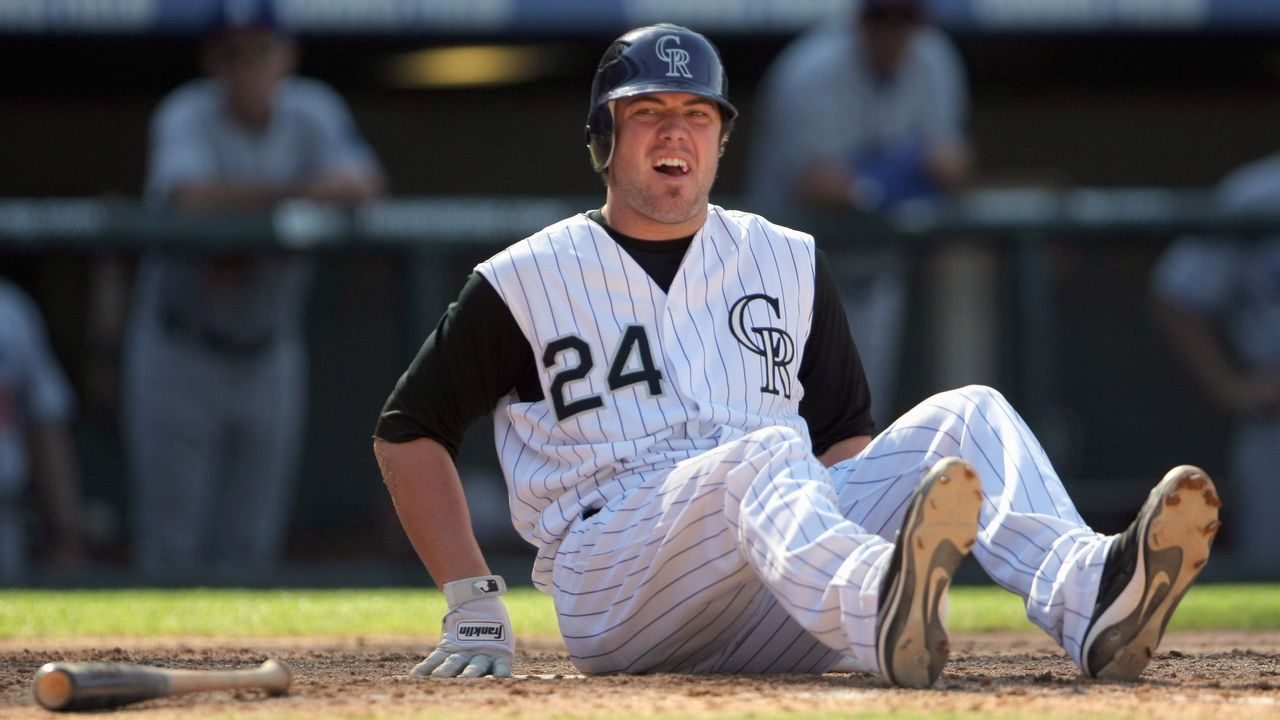 Draft selection: 1st round (10th), 2003
Highest prospect ranking: 2nd
MLB debut: Aug. 11, 2007
Last appearance: May 11, 2014
Career WAR: 2.1
The Rockies have had plenty of highly touted prospects who failed to make an impact at the big-league level (Eddie Butler and Wilin Rosario are just two examples), several of whom experienced less success in the majors than Stewart did. But none of them peaked as high as the infielder did in the eyes of prospect prognosticators.
Things didn't start out too badly. Stewart hit .259 with a .349 OBP and 10 home runs in 81 games in 2008 and followed that up with a career-high 25 bombs in 2009. Then things went sideways, and the once lofty expectations cratered until he hit .156 in his final season in Colorado two years later.
The silver lining for the Rockies came when they managed to trade Stewart to the Cubs for DJ LeMahieu. Not a bad way to salvage a busted prospect.