Prospects are all the rage these days. For many organizations, building an elite farm system is almost as important as constructing a competitive major-league roster, and the players scattered throughout the minors face plenty of pressure as they rocket up the prospect rankings.
Of course, we know about the big names who live up to the hype and become superstars in the majors. But there are far more big-time prospects who didn't make the jump as expected.
Here's a look back at one top prospect who didn't pan out from every American League club since 2000. The National League version ran on Sunday.
(Unless otherwise specified, all prospect rankings are courtesy of MLB Pipeline)
AL East
Kyle Drabek, Blue Jays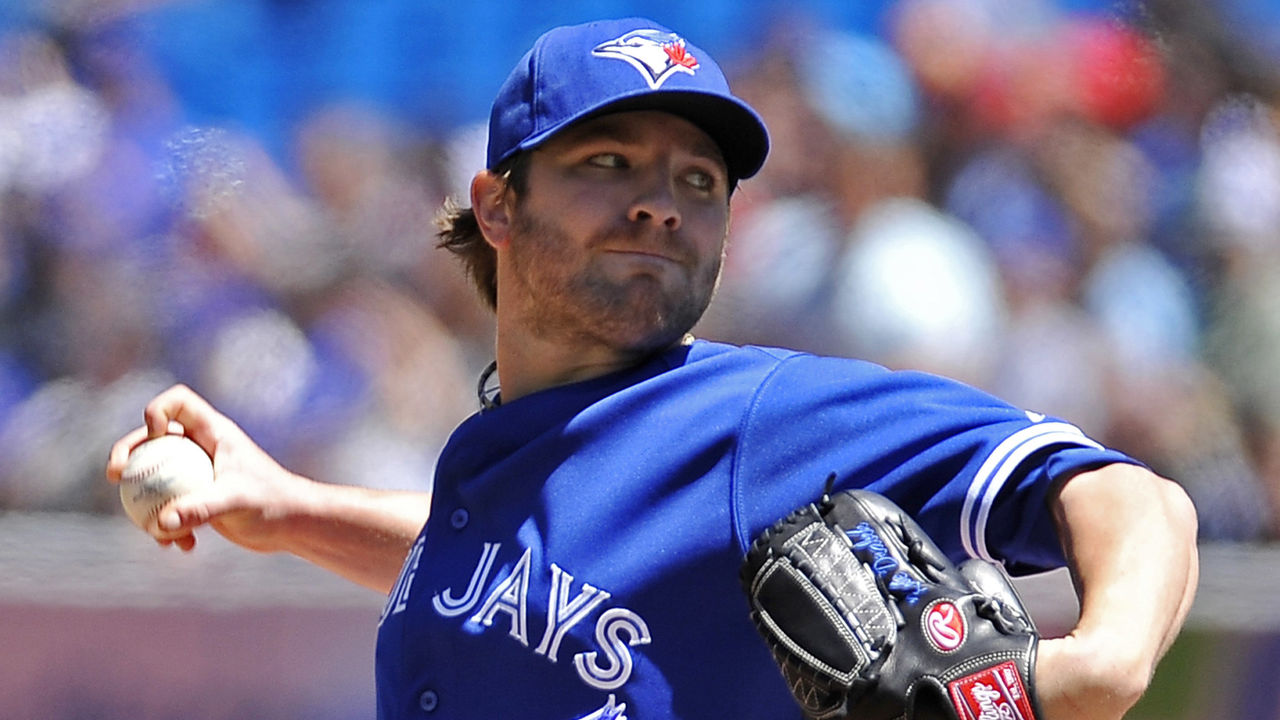 Draft selection: 1st round (18th), 2006
Highest prospect ranking: 12th
MLB debut: Sept. 15, 2010
Last appearance: April 7, 2016
Career WAR: minus-0.4
Drabek, whose father Doug won a Cy Young with the Pittsburgh Pirates, was the key prospect the Toronto Blue Jays received from the Philadelphia Phillies in the Roy Halladay trade. His Blue Jays debut came after he won Eastern League Pitcher of the Year in 2010, and only four pitching prospects ranked higher than him the following season.
But that excitement didn't last very long. Drabek struggled mightily in 2011 and was optioned to the minors in June. His elbow blew out during a start almost exactly one year later, leading to Tommy John surgery. He'd make just nine more big-league appearances and even briefly tried to make the San Francisco Giants as a shortstop. He last pitched in Mexico in 2018.
Adam Loewen, Orioles
Draft selection: 1st round (4th), 2002
Highest prospect ranking: 13th (Baseball America)
MLB debut: May 23, 2006
Last appearance: Aug. 14, 2006
Career WAR: 0.1
Expectations were high for Loewen as he rose through the Baltimore Orioles' system, but he struggled immediately upon reaching the majors in 2006. Two years later, an elbow injury forced him to abandon the mound. He then spent six seasons as a position player, which included a 14-game cameo with the Blue Jays as an outfielder in 2011.
Remarkably, Loewen then went back to pitching and threw in 28 games for the Phillies and Arizona Diamondbacks during 2015 and 2016. While he didn't pan out as a prospect, Loewen's winding career is an 80-grade story.
Delmon Young, Rays
Draft selection: 1st round (1st), 2003
Highest prospect ranking: 1st
MLB debut: Aug. 29, 2006
Last appearance: June 29, 2015
Career WAR: minus-1.3
Young was one of several top-five picks who didn't pan out for the Tampa Bay Rays, and, as the top overall prospect three years in a row, he was probably the most disappointing. While in Triple-A in 2006, Young hit an umpire with a bat after being ejected, earning a 50-game suspension. His big-league career mostly stalled from there.
The outfielder had one brief moment in 2012 when he won the American League Championship Series MVP with the Detroit Tigers, but he would produce a positive WAR only three times in 10 seasons. Off the field, his reputation was stained by a 2012 arrest in New York. Young played in Australia in 2019.
Henry Owens, Red Sox
Draft selection: 1st round (36th), 2011
Highest prospect ranking: 19th
MLB debut: Aug. 4, 2015
Last appearance: Sept. 29, 2016
Career WAR: 0.5
Owens was considered the ace of the future for the Boston Red Sox. He was so highly regarded by the organization that it apparently refused to include him in a potential trade package for Cole Hamels. That turned out to be a mistake, as Owens couldn't translate his minor-league success into big-league numbers.
During his final five major-league starts in 2016, Owens issued nearly as many walks (20) as he had strikeouts (21). The Red Sox eventually waived him off the 40-man roster, and after bouncing between the Diamondbacks and Los Angeles Dodgers organizations, the lefty spent 2019 with an independent team.
Manny Banuelos, Yankees
Draft selection: Signed as international FA
Highest prospect ranking: 13th
MLB debut: July 2, 2015
Last appearance: Sept. 24, 2019
Career WAR: minus-0.6
Mariano Rivera once called Banuelos - who was signed by the New York Yankees as a 17-year-old - the best pitching prospect he'd ever seen. Unfortunately, the Mexican never threw a game for the Yankees. Injuries halted his quick rise through the system in 2012, Tommy John surgery cost him all of 2013, and New York traded him to the Atlanta Braves two years later.
Banuelos' long-awaited MLB debut came with Atlanta in 2015 and it took him another four years to get back to the show. He pitched in 16 games for the Chicago White Sox last year and was in Seattle Mariners camp this spring on a minor-league deal.
AL Central
Adam Miller, Indians
Draft selection: 1st round (31st), 2003
Highest prospect ranking: 10th
MLB debut: N/A
Last appearance: N/A
Career WAR: 0.0
Miller performed adequately as a teenager in his first full season as a professional in 2004 before he graduated to High-A and dominated hitters over eight starts. Scouts couldn't move him up prospect boards fast enough after that, as he ranked 11th in 2005 and as high as 10th by 2008.
As Miller's ETA approached, he underwent a reconstructive procedure on the middle finger of his pitching hand. In the end, he became a career-long minor leaguer.
Bubba Starling and Kyle Zimmer, Royals
Draft selection: Starling: 1st round (5th), 2011; Zimmer: 1st round (5th), 2012
Highest prospect ranking: 17th (Starling); 25th (Zimmer)
MLB debut: July 12, 2019 (Starling); March 31, 2019 (Zimmer)
Last appearance: Sept. 25, 2019 (Starling); Sept. 27, 2019 (Zimmer)
Career WAR: minus-0.5 (Starling); minus-0.1 (Zimmer)
These two are inextricably linked. Drafted fifth overall in consecutive years, Starling and Zimmer were darlings of the Kansas City Royals' system, but neither panned out. Both struggled with injuries during their minor-league careers, which ultimately stunted their growth as prospects.
Starling, a native of the Kansas City area, finally reached the show this past July; while a feel-good story, he didn't make much of an impact. Zimmer also finally got his call in 2019, making the Royals' Opening Day roster two years after being designated for assignment. He spent the season shuttling between Kansas City and Omaha.
Jacob Turner, Tigers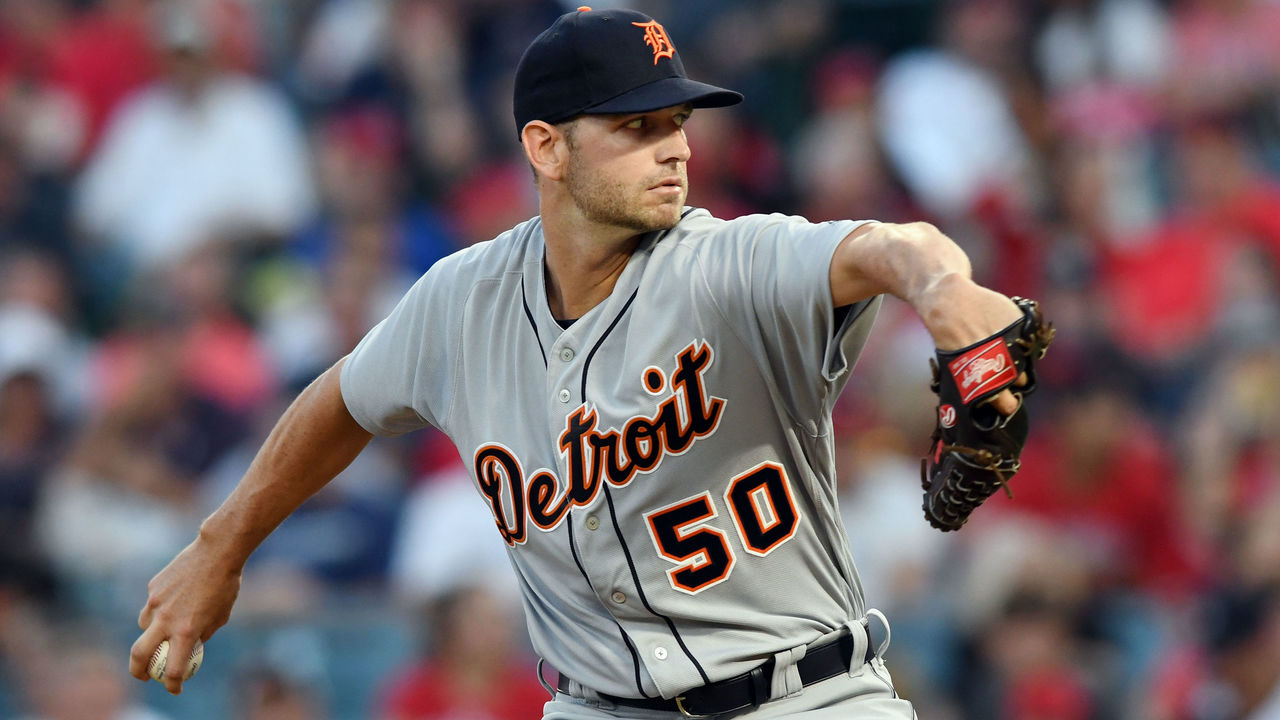 Draft selection: 1st round (9th), 2009
Highest prospect ranking: 15th
MLB debut: July 30, 2011
Last appearance: Aug. 7, 2018
Career WAR: minus-0.3
Turner showed so much promise that teams couldn't help but give him another chance, as the right-hander spent five years with seven different major-league clubs, including two separate stints with the Detroit Tigers and Miami Marlins.
The right-hander progressed quickly through the minors, dominating four different levels over two seasons. However, with the Tigers looking for reinforcements for a 2012 World Series run, they shipped him to the Marlins as part of the package for Anibal Sanchez and Omar Infante. Turner made seven strong starts down the stretch for the Marlins before turning into a pickle.
Adam Johnson, Twins
Draft selection: 1st round (2nd), 2000
Highest prospect ranking: 41st (Baseball America)
MLB debut: July 16, 2001
Last appearance: Sept. 28, 2003
Career WAR: minus-0.5
The Minnesota Twins surprisingly chose Johnson second overall out of Cal State Fullerton in 2000, then rushed him to the majors the following July after he put up sparkling numbers in the minors. Baseball America ranked him one spot ahead of Albert Pujols, then it all went downhill.
After getting roughed up by major-league hitting in 2001, Johnson failed to crack the Opening Day roster in 2002 and responded by ripping up papers in the manager's office. His big-league career ended after a two-game cup of coffee with the Twins in 2003. Some players chosen after Johnson in the 2000 draft included Chase Utley, Ian Kinsler, and Grady Sizemore.
Josh Fields, White Sox
Draft selection: 1st round (18th), 2004
Highest prospect ranking: 24th
MLB debut: Sept. 13, 2006
Last appearance: Oct. 2, 2010
Career WAR: minus-0.1
Not to be confused with pitcher Josh Fields, who's experienced some success out of the Dodgers' bullpen, the third baseman didn't pan out.
Filling in for an injured Joe Crede in 2007, the 24-year-old Fields hit .244/.308/.480 with 23 home runs in 100 games. However, when Crede returned the following spring, Fields was relegated back to the minors, and then injuries derailed his career. Over the next three seasons, he played a total of 106 games and hit .228/.296/.353 with 10 homers before bouncing around the minors and heading to Japan.
AL West
Brandon Wood, Angels
Draft selection: 1st round (23rd), 2003
Highest prospect ranking: 3rd
MLB debut: April 26, 2007
Last appearance: Sept. 25, 2011
Career WAR: minus-3.0
The Los Angeles Angels have plenty of busts to choose from, including Dallas McPherson, but we're going with Wood.
Wood frustrated opposing pitchers in the minors in 2005, as he authored a 1.047 OPS and was crowned Single-A Offensive Player of the Year. His minor-league progression was not smooth, though. He hit .186/.225/.289 over parts of five major-league seasons.
Jon Singleton, Astros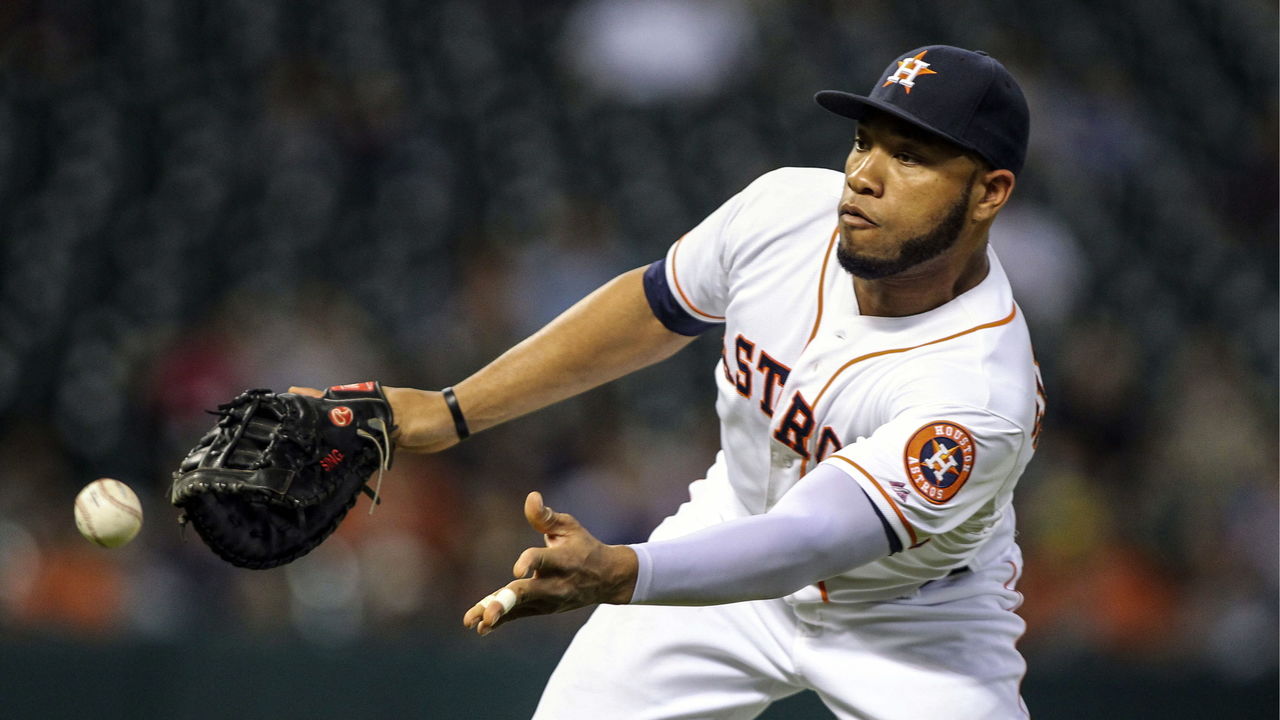 Draft selection: 8th round (257th), 2009
Highest prospect ranking: 27th
MLB debut: June 3, 2014
Last appearance: Oct. 2, 2015
Career WAR: minus-0.9
It's pretty commonplace now for prospects with no major-league experience to sign lucrative contract extensions, but Singleton was the first to get one. And, given the way this went, it's somewhat amazing the practice caught on at all. Without a single day of service time, Singleton and the Houston Astros agreed to a five-year, $10-million deal that could pay up to $35 million.
After 114 major-league games, Houston had seen enough, as the first baseman managed a paltry .171/.290/.331 slash line with 14 homers and 151 strikeouts. Singleton was released in 2018 and hasn't returned.
Michael Choice, Athletics
Draft selection: 1st round (10th), 2010
Highest prospect ranking: 59th
MLB debut: Sept. 2, 2013
Last appearance: June 24, 2015
Career WAR: minus-2.1
The Oakland Athletics famously have one of the worst prospect busts of all time in Todd Van Poppel, but they've since had a decent track record of drafting players who at least make the jump to the big leagues.
Choice, however, was not a great selection at 10th overall in 2010, with Chris Sale, Yasmani Grandal, and Christian Yelich among the stars taken later in the first round. The A's shipped him off before the prospect luster completely wore off, and got Craig Gentry and Josh Lindblom in return from the Texas Rangers.
Dustin Ackley, Mariners
Draft selection: 1st round (2nd), 2009
Highest prospect ranking: 5th
MLB debut: June 17, 2011
Last appearance: May 29, 2016
Career WAR: 6.9
Compared to the other players listed, Ackley was actually decent. However, you don't get drafted second overall and rank as high as fifth on prospect lists without being expected to be better more than decent.
Ackley's first major-league season appeared to be an impressive start to a long career as a centerpiece for the Mariners. However, after that, he spent three-and-a-half seasons in a slump for Seattle before being traded to the Yankees and fading into obscurity.
Jurickson Profar, Rangers
Draft selection: Signed as international FA
Highest prospect ranking: 1st
MLB debut: Sept. 2, 2012
Last appearance: Still active
Career WAR: 4.0
The jury is still out on Profar, as the 27-year-old is set to begin yet another new chapter with the San Diego Padres. Profar was the hottest prospect in baseball but constantly blocked at shortstop by Elvis Andrus, and he couldn't move to third because of Adrian Beltre.
After Profar hit a homer in his first big-league at-bat, it seemed the Rangers would have to find a way to get him into the lineup, but they kept shipping him between the minors and majors. It wasn't until 2018 when Profar played in a super-utility role that he finally had a good season. However, a one-year, mostly disappointing stint with the A's indicates that strong showing might have been a mirage. We'll have to see how Profar fares with the Padres before making any final judgments.