Thanks to Monday's non-tender deadline, 40 additional players became free agents.
They include powerful home-run sluggers, defensive specialists, and hurlers who've nearly won Cy Young Awards. Here are five of the most intriguing names that just hit the market.
C.J. Cron, 1B/DH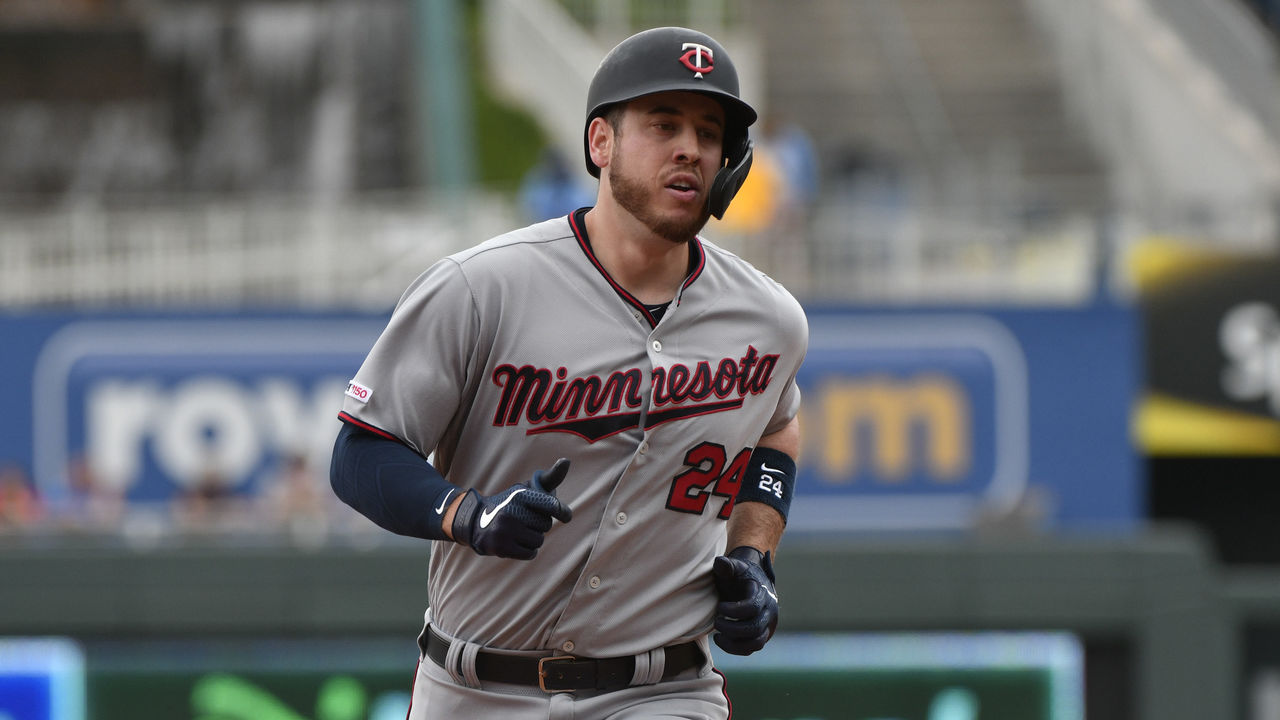 The good: Last year in Minnesota, Cron set a career high in RBIs (78) and smacked 25 homers, but the Twins didn't want to pay him more than $7 million to play first base in 2020.
The 29-year-old could be a valuable commodity in a so-so free-agent class of first basemen. He's never had an OPS below .739, his OPS+ was above league average last season, and, over the past two campaigns, he ranks eighth in isolated power (.228) and 11th in home runs (55) among qualified players at his position, according to FanGraphs.
The bad: Cron doesn't do a very good job of getting on base and owns the .311 career OBP to prove it. His 6.2% walk rate was third-lowest among qualified first basemen and he's walked just 139 times in more than 2,500 career plate appearances.
Additionally, he hit poorly against right-handers last season (.685 OPS, 80 strikeouts) and was a below-average defender by ultimate zone rating (minus-0.6). He also underwent thumb surgery in October, and while he is expected to fully recover before spring training, that could drive teams away.
Potential fits: Blue Jays, Brewers, Mariners, Nationals, Red Sox
Kevin Pillar, OF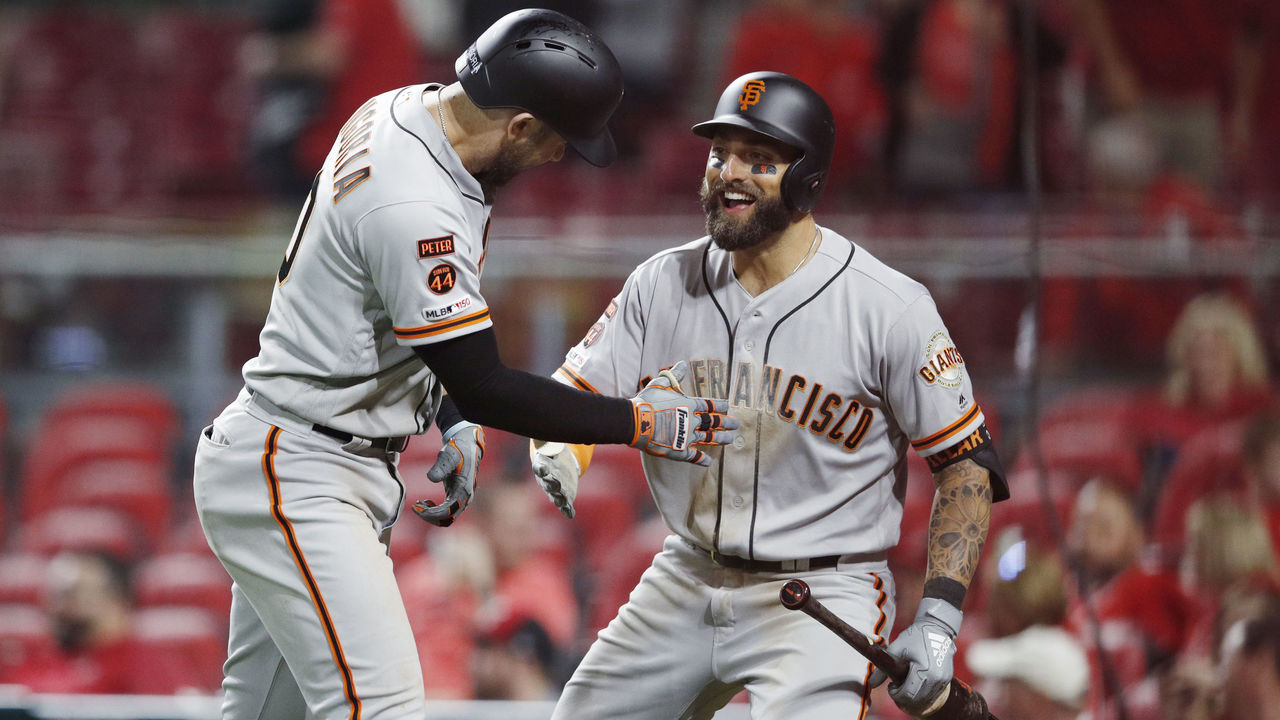 The good: In his first and only season in San Francisco, Pillar set career highs in homers, RBIs, slugging, and OPS while appearing in 156 games for the Giants. He led the team in most offensive categories and actually hit better at pitcher-friendly Oracle Park than away from it.
Combine his 2019 production with his highly regarded defense and he might be the best center fielder available in free agency after Brett Gardner.
The bad: Pillar couldn't correct his on-base issues. His OBP was a meager .293, not far off his career mark of .296, and his 85 wRC+ was one of the lowest since he debuted in the big leagues, despite his increased power.
His breakneck style of defense also puts his body on the line. While that makes him entertaining to watch, he turns 31 in January, and the physical toll of those Superman dives and fence collisions will get steeper as he ages.
Potential fits: A's, Cubs, D-Backs, Indians, Mets
Blake Treinen, RP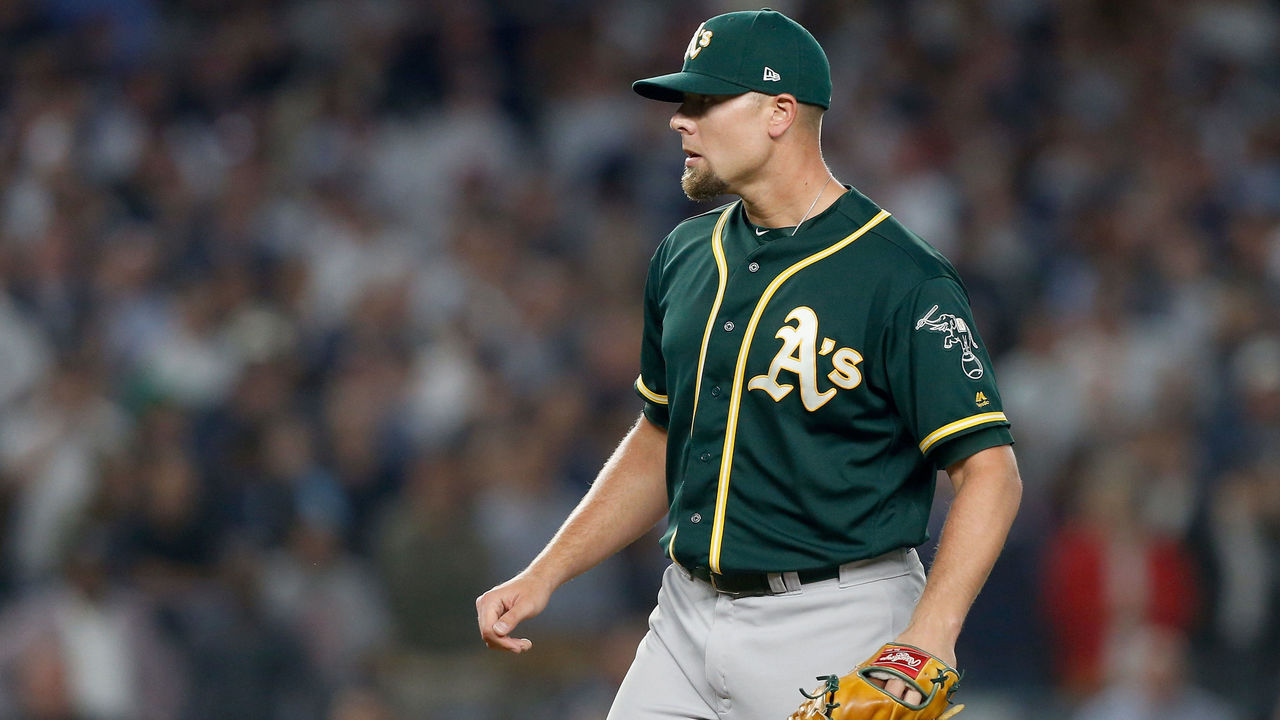 The good: Treinen was one of baseball's elite relievers as recently as 2018, when he finished sixth in AL Cy Young voting and pitched in his first All-Star Game for the Athletics.
His 0.78 ERA in 2018 was the seventh-lowest in major-league history among relievers for a single season, and it was accompanied by the highest strikeout rate of his career (11.2 K/9).
The bad: 2019 was a disaster for Treinen. He lost the strike zone, almost doubling his walks per nine innings, and finished the season as a negative-win player (minus-0.3) for Oakland.
His ERA swelled to a career-worst 4.91 - and frankly, his numbers across the board were pretty ugly. Entering his age-32 season, his volatility makes him a risky addition.
Potential fits: Dodgers, Mets, Rangers, Red Sox, Yankees
Aaron Sanchez, SP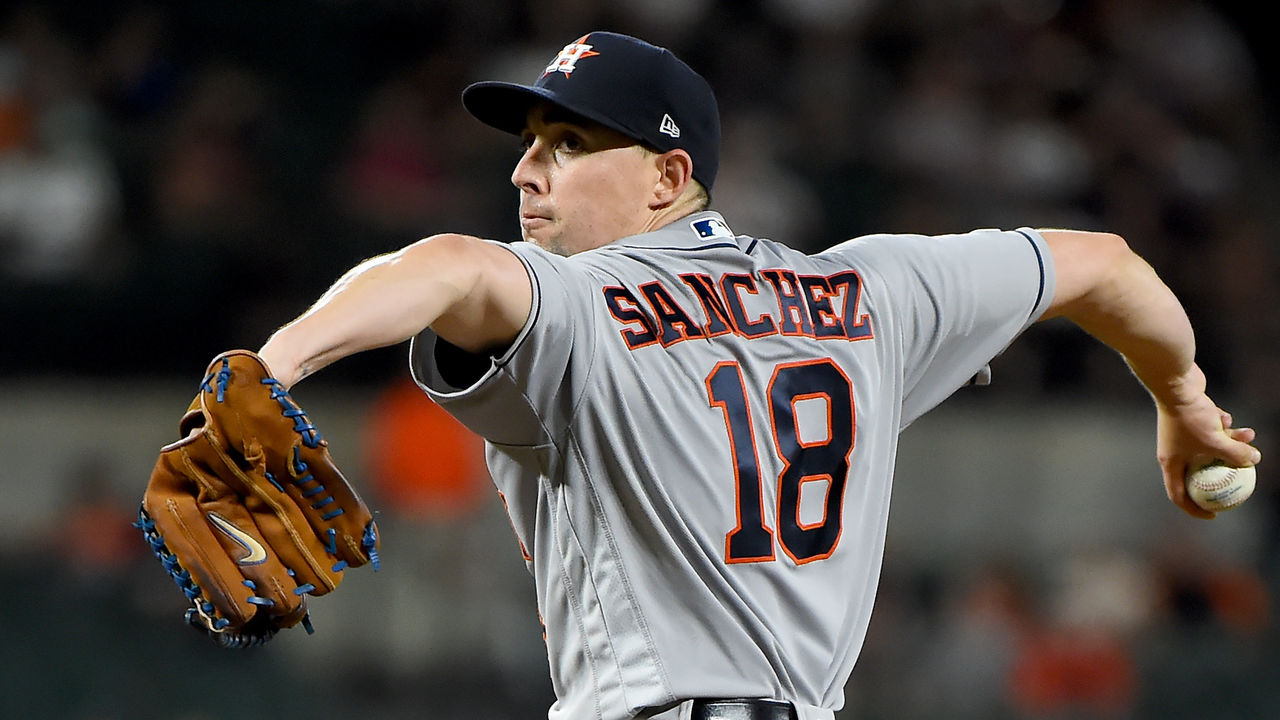 The good: After Sanchez went 15-2 and captured the AL ERA title in 2016, he was viewed as one of baseball's best young pitchers.
The 27-year-old still has a live arm and the ability to dominate opposing lineups, as he did in his first two starts with the Astros after the Blue Jays dealt him to Houston at the 2019 trade deadline.
When he's on, his stuff plays with anyone in the big leagues, and his experience in the bullpen could allow him to keep his options open.
The bad: Sanchez is expected to miss the beginning of the 2020 season as he recovers from shoulder surgery. He also has a history of blister issues. Along with injury concerns, he's been inconsistent since 2016, with year-to-year increases in ERA and a BB/9 hovering around five.
Among starters with 130 innings pitched in 2019, his 5.25 FIP only edged out Yusei Kikuchi of the Mariners and J.A. Happ of the Yankees.
Potential fits: Angels, Cubs, Phillies, Rays, Nationals
Travis Shaw, IF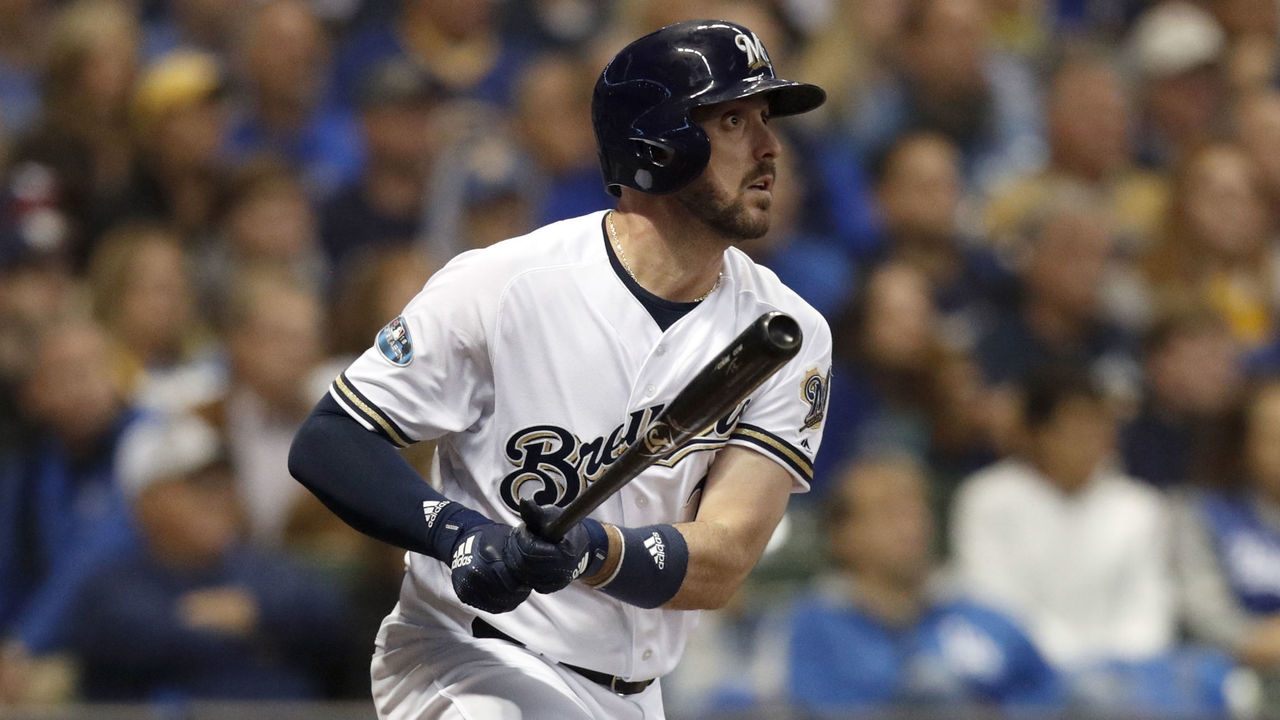 The good: Shaw's 2017-18 performance earned him the nickname "Mayor of Ding Dong City." Over those two seasons, he belted 63 homers, drove in 187 runs, and roped 57 doubles while hitting in the middle of the Brewers' lineup.
Shaw also brought defensive versatility. He played three different infield positions and produced positive results wherever manager Craig Counsell used him.
The bad: Shaw performed so poorly for the Brewers last season that they demoted the 29-year-old to Triple-A in June.
He only appeared in 86 big-league games in 2019 and looked like a shell of himself at the plate, slashing .157/.281/.270 with seven home runs and 16 RBIs in 230 at-bats.
Shaw's minus-0.8 WAR was one of the worst marks in all of baseball among position players with at least 300 plate appearances, according to FanGraphs.
Potential fits: Cardinals, Indians, Marlins, Phillies, Red Sox