Los Angeles Dodgers star Cody Bellinger has admitted his hugs aren't that great. But that didn't stop another female fan from trying to get close to the outfielder at Chase Field in Arizona on Monday.
It was the second consecutive game in which a young woman rushed the former NL Rookie of the Year. He was approached Sunday at Dodger Stadium, and that fan was escorted out by security. Bellinger told reporters after Sunday's game that he jokingly told the girl she'd likely be going to jail for running onto the field; she replied that it was worth it.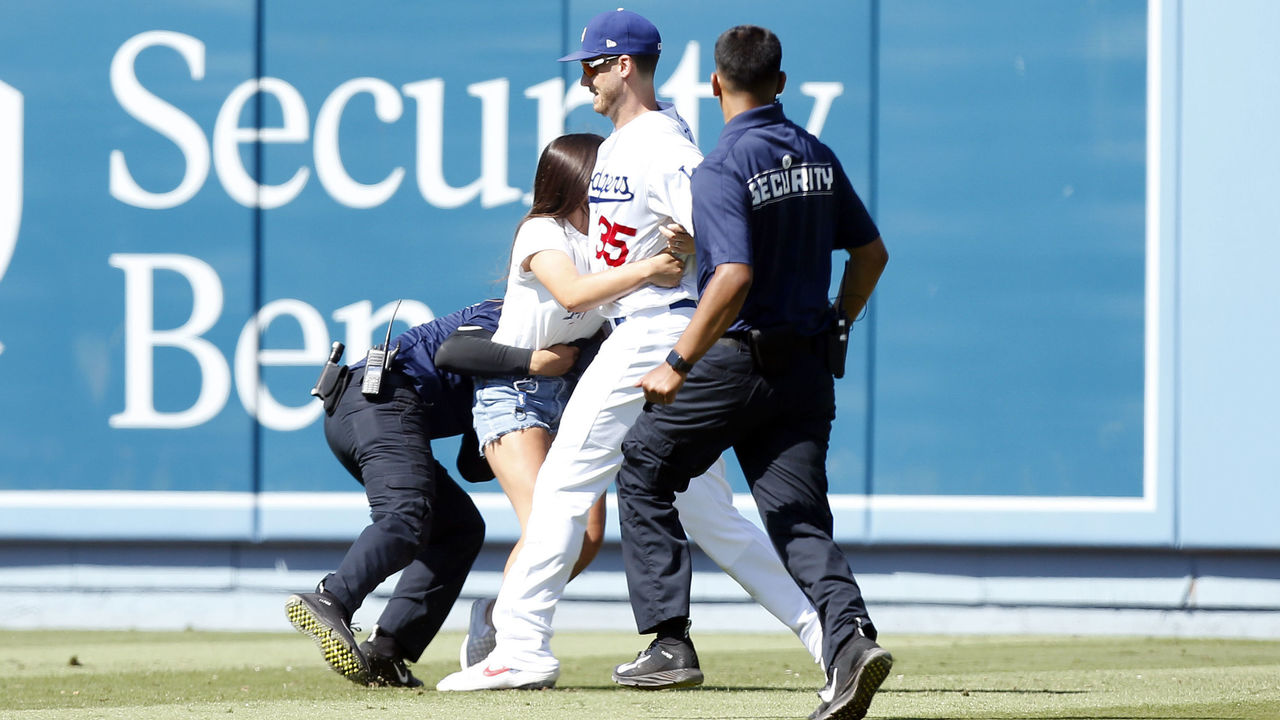 Bellinger, however, didn't find the second occasion quite as funny.
"I am trying to play a game and I don't think I should have to worry about who's going to come on the field and whatnot," Bellinger said, according to Jenna Ortiz of AZCentral. "I think it could be dangerous. I know it's innocent right now.
"I had a feeling that she was harmless. She came around with a phone again. Like I said, it could potentially get dangerous especially if it keeps getting blown up like it is."