Cody Bellinger had an eventful Sunday, as a young Los Angeles Dodgers fan stormed the field to solicit a hug from the outfielder during a game against the Colorado Rockies.
But while Bellinger described the ordeal as funny, he was also adamant that his hugs aren't worth the trouble.
"I don't think my hugs are that special, to be honest," he told reporters afterward, including David Vassegh of AM 570 LA Sports. "So, for future reference, my hugs aren't that great so don't rush me on the field."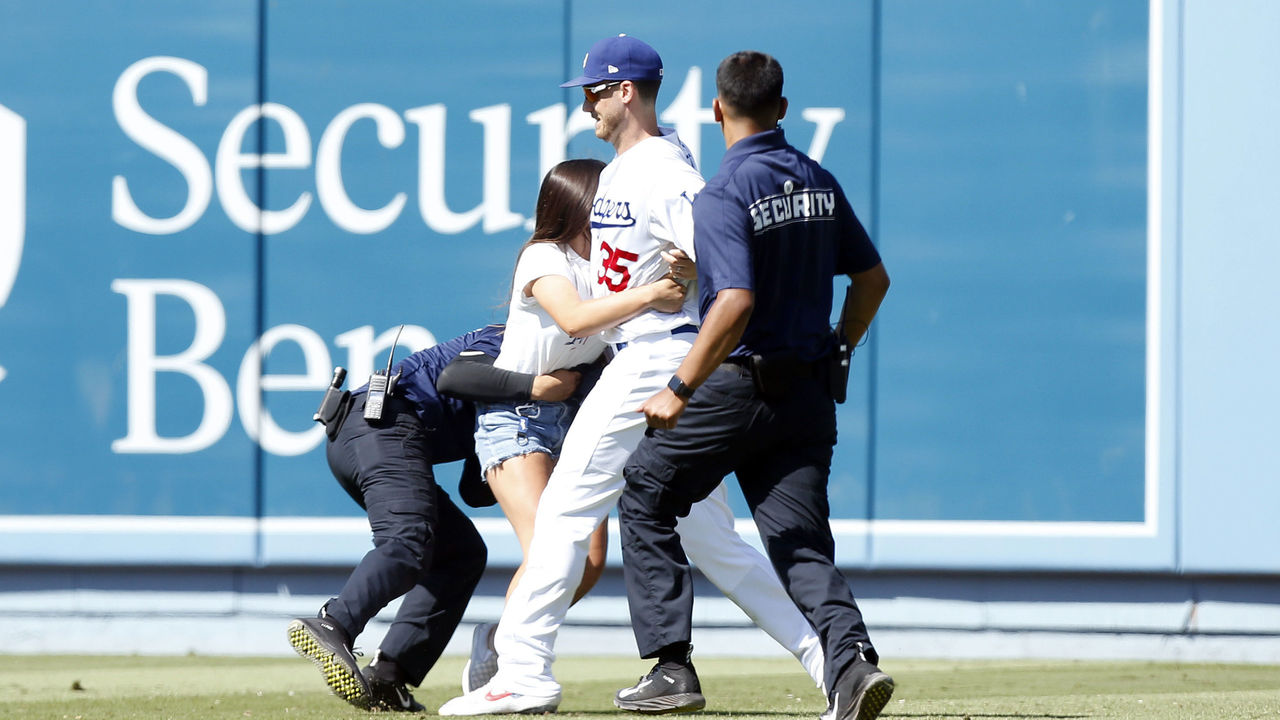 While recounting the event, Bellinger added that one of the only things he told the fan was that she'd be heading to jail.
"Well, first I heard the crowd cheering and I looked to my left and I saw this chick recording with her phone, running," he told reporters, as relayed by Dodger Blue. "And then she came up, said, 'I want a hug,' and then gave me a hug - and as she gave me a hug the security guard tackled her.
"She got tackled and I said, 'You know you're going to jail,' and she's like, 'Yeah, I know.' And she was like, 'it was worth it.'"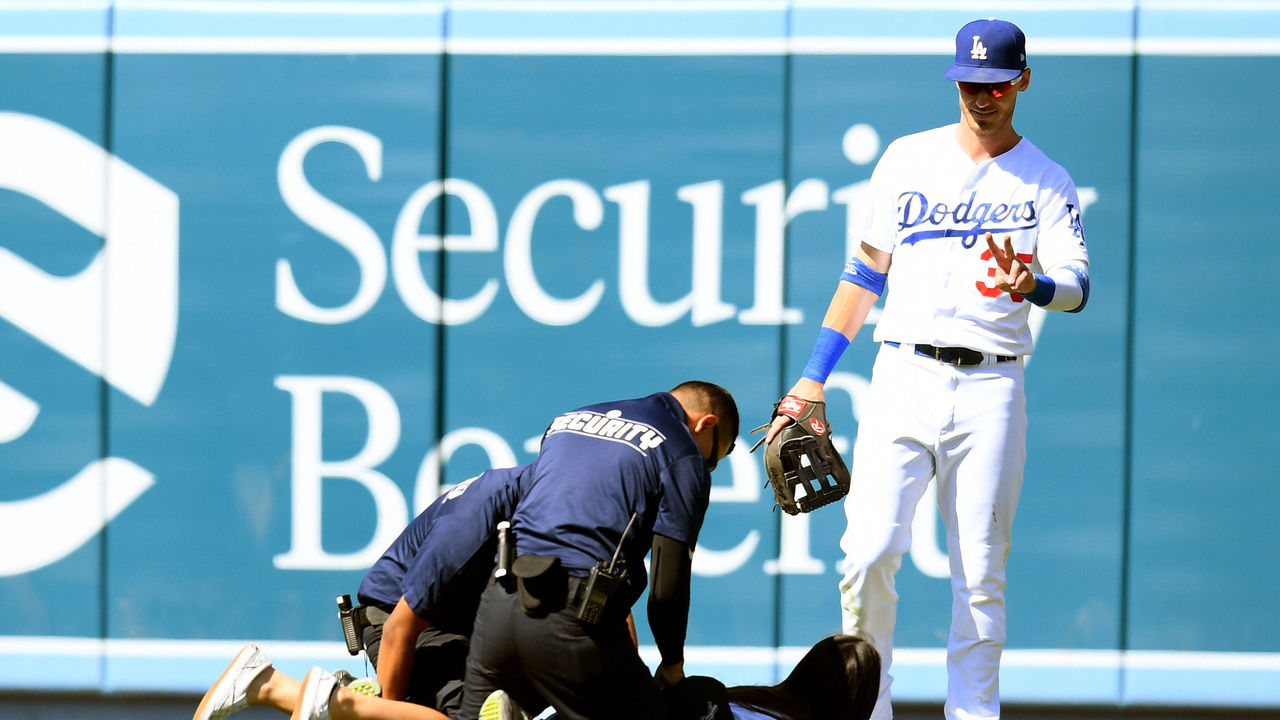 The 23-year-old Bellinger was recently named among eight other outfielders as a finalist for the NL All-Star roster. Meanwhile, the slugger is also a front-runner for the NL MVP award, as he leads the Senior Circuit in both batting average and on-base percentage.