After two days of baseball's annual winter meetings, there has been one big signing, some minor trades, and a whole lot of rumors. What's clear is executives from every team are active and discussing a million different scenarios with their peers.
Here's the buzz around Las Vegas for all 30 teams as the winter meetings reach the halfway point:
Arizona Diamondbacks
Despite trading Paul Goldschmidt to the St. Louis Cardinals, Diamondbacks general manager Mike Hazen is telling teams that Arizona isn't tearing things down. The D-Backs appear interested in Boston Red Sox outfielder Jackie Bradley Jr., though there's no word on what they would give up in return.
Atlanta Braves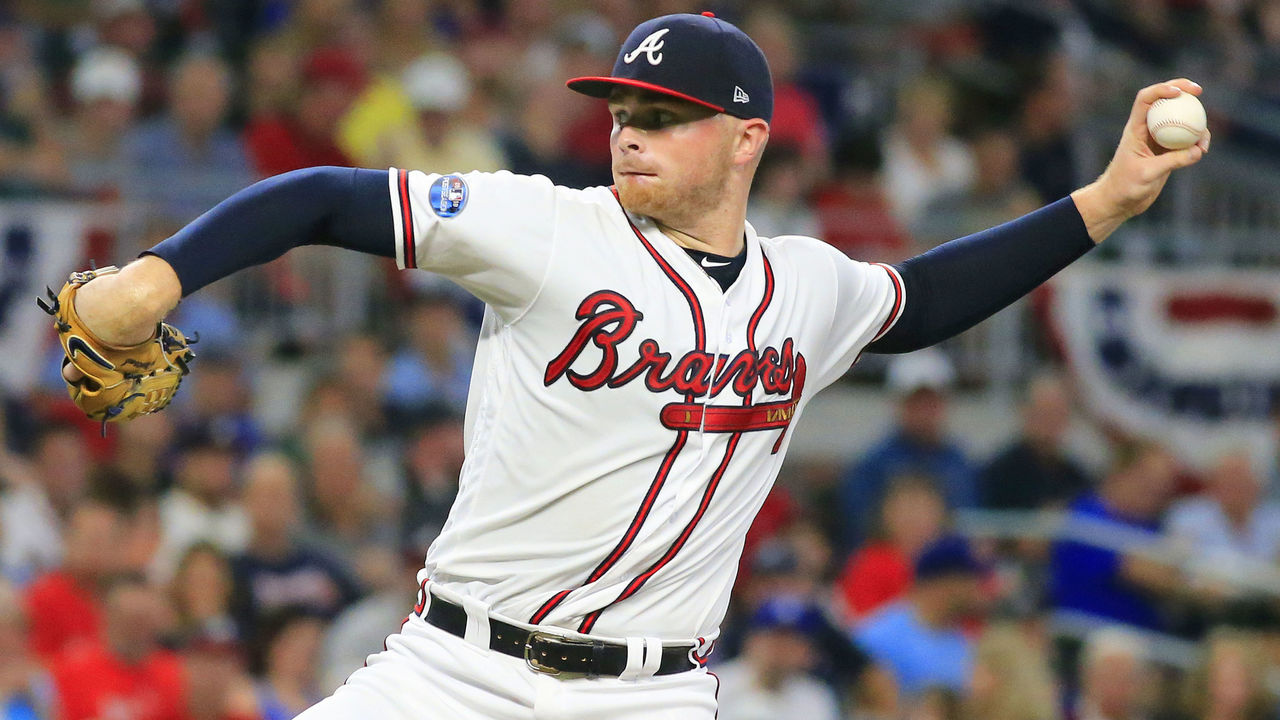 One minute, the Braves were rumored to be shopping emerging star Mike Foltynewicz, lefty Sean Newcomb, and Ender Inciarte - and the next they're rejecting this notion entirely. That's how this often goes. A name will pop up as a point of interest for one team, and the discussion spirals into rumors that said player is actually available.
Baltimore Orioles
The Orioles may finally be getting a new manager. It appears to be Cubs bench coach Brandon Hyde, though general manager Mike Elias said those reports were premature.
Boston Red Sox
The Red Sox were initially rumored to be listening on Rick Porcello, Xander Bogaerts, and Jackie Bradley Jr., but president of baseball operations Dave Dombrowski downplayed such talk almost immediately. For now, they seem intent on adding a bullpen arm that isn't Craig Kimbrel, and possibly extending ace Chris Sale.
Chicago White Sox
The White Sox have been rumored to be on the verge of something big (Manny Machado, Bryce Harper) for some time, and they've only come through with Ivan Nova. If that's all they do during the meetings, it will be a disappointment for the White Sox faithful, especially if the big bats find new homes in the coming days.
Chicago Cubs
With purse strings apparently tightened to the point of being sealed, very little has been heard out of the Cubs' camp. Just before the winter meetings kicked off in earnest, it came out that Kyle Schwarber is not being shopped. Right now the status quo appears to be the order of the day.
Cincinnati Reds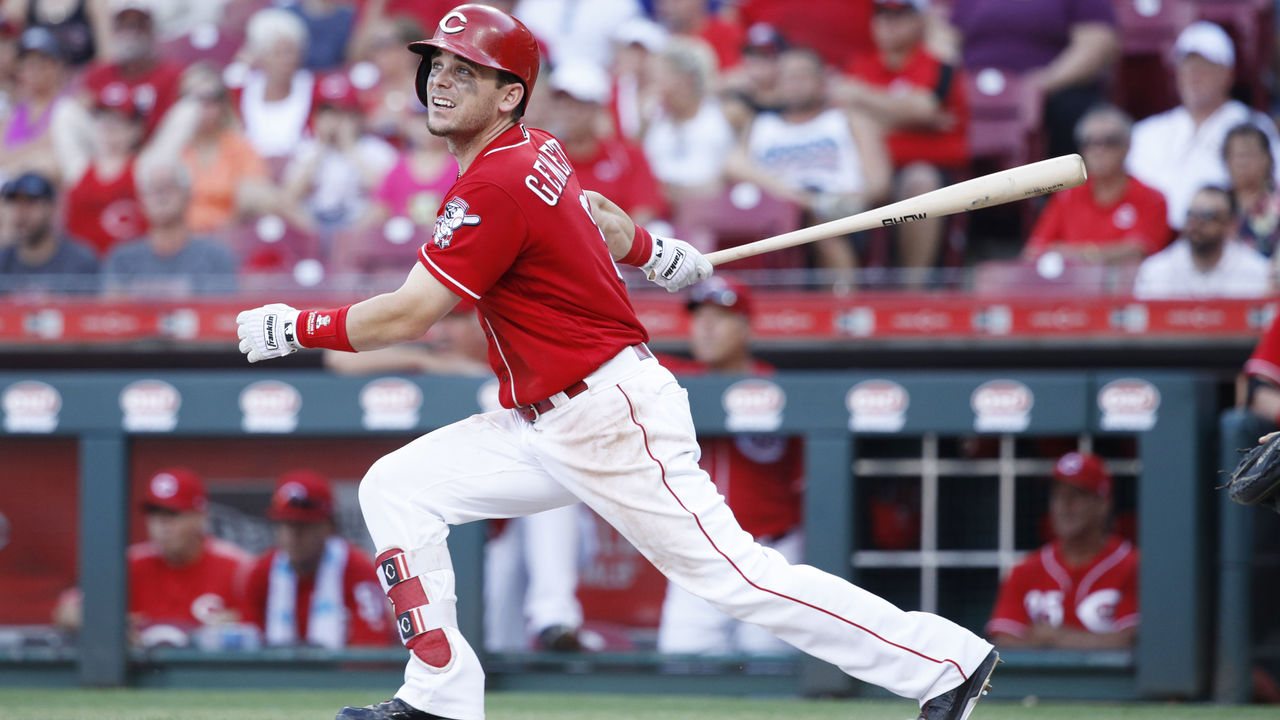 Could the Reds really trade Scooter Gennett? It sure seems like they're at least considering it. But Cincinnati is also looking to pivot into being a contender fairly quickly, as the team has been linked to free agents like A.J. Pollock, Dallas Keuchel, and J.A. Happ, and the Reds are actively discussing trades for the Indians' Corey Kluber, the Braves' Ender Inciarte, and possibly the Dodgers' Yasiel Puig.
Cleveland Indians
The main order of business in Cleveland, at least for now, is pursuing a trade for either Corey Kluber or Trevor Bauer. Surprisingly, they've also been linked to old friend Carlos Santana.
Colorado Rockies
The Rockies want to upgrade at first base and have been discussing Carlos Santana with the Mariners. The Indians' Edwin Encarnacion, Jose Abreu of the White Six, and the Padres' Wil Myers are also on the market.
Detroit Tigers
The Tigers signed oft-injured pitcher Tyson Ross to a one-year deal and could wind up dangling him at the trade deadline if he has a strong start to the campaign. They're also exploring the trade market for outfielder Nicholas Castellanos, with the Atlanta Braves among the interested parties.
Houston Astros
The Astros are possibly open to adding to the payroll and could be on the verge of making an impact in free agency. They're thin in the rotation but have apparently been kicking the tires on outfielder Michael Brantley.
Kansas City Royals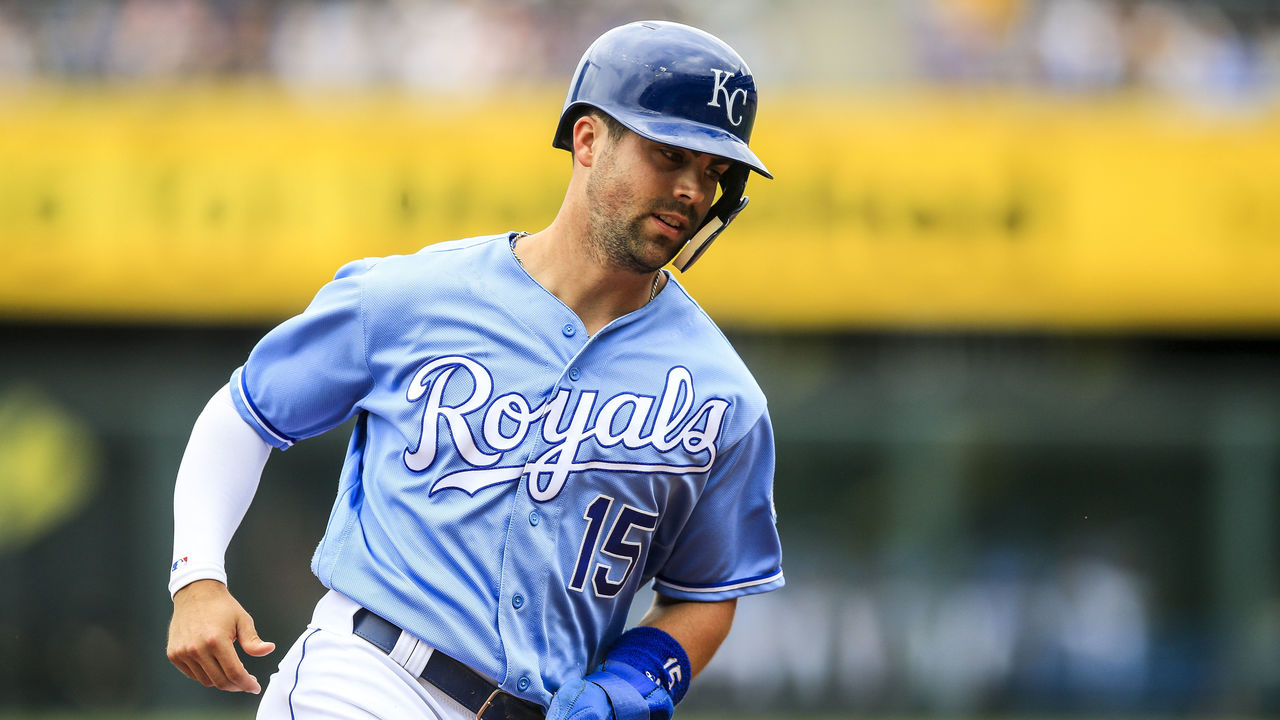 Other than making the Billy Hamilton signing official, the Royals haven't done a thing and don't seem primed to change that anytime soon. On the bright side, that means Whit Merrifield probably isn't getting traded. Probably.
Los Angeles Angels
After missing out on Patrick Corbin and Nathan Eovaldi, the Angels are looking at other options for their starting rotation. That could include J.A. Happ - who they have been connected to this offseason - if Los Angeles is willing to offer him a three-year contract.
Los Angeles Dodgers
Nothing has materialized, but the Dodgers are talking trades with multiple parties. They're linked to the Cleveland Indians and Corey Kluber - with Cleveland eyeing outfield prospect Alex Verdugo as a returning piece - and have discussed a deal for Yasiel Puig with the Cincinnati Reds that could include Homer Bailey heading to Hollywood.
Miami Marlins
In addition to getting closer to a trade involving catcher J.T. Realmuto, the Marlins have also surfaced as a surprise candidate to acquire Carlos Santana from the Mariners. If previous rumors of interest in Manny Machado resurface, the Marlins could be the biggest players at the winter meetings for the second year in a row.
Milwaukee Brewers
The Brewers apparently had a good meeting with catcher Wilson Ramos, who would serve as an excellent upgrade behind the plate. They're also interested in signing Daniel Murphy, and the team has scouted Yusei Kikuchi.
Minnesota Twins
If the Twins make any moves, they'll be minor. They're one of the teams connected to designated hitter Nelson Cruz, and Minnesota has expressed interest in catcher Wilson Ramos.
New York Mets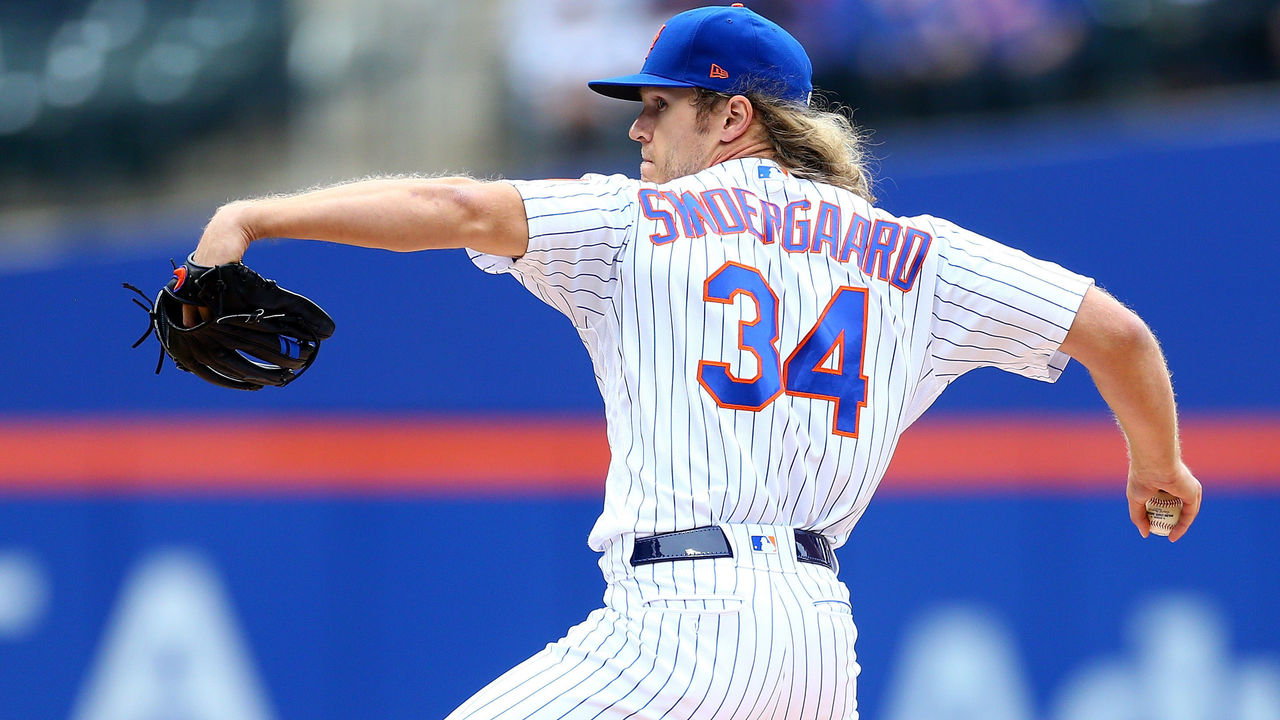 The Mets appear to have J.T. Realmuto tunnel vision. He's their top priority for the winter meetings and they're weighing trade scenarios involving shortstop Amed Rosario, Noah Syndergaard, and maybe even Brandon Nimmo.
New York Yankees
The Yankees have been linked to Noah Syndergaard in a rumored three-team deal involving the Mets and Marlins, but they're not putting all their eggs in one basket. General manager Brian Cashman says they're looking at several different possibilities, and even Rookie of the Year finalist Miguel Andujar could be moved for the right price. In fact, New York has been asked about almost every main roster player other than Aaron Judge and Giancarlo Stanton.
Oakland Athletics
Jed Lowrie doesn't look like he's coming back and the Athletics have shifted gears accordingly, taking an interest in second baseman DJ LeMahieu. It's also almost a lock Jonathan Lucroy won't return behind the dish after the team signed Chris Herrmann and has looked into Wilson Ramos.
Philadelphia Phillies
Already expected to be big players for free agents Bryce Harper and Manny Machado, the Phillies inked outfielder Andrew McCutchen to a three-year, $50-million contract on Tuesday in a surprise move. In addition to their interest in the two high-end sluggers, the Phillies are reportedly being aggressive in their pursuit of closer Zach Britton.
Pittsburgh Pirates
The Pirates traded starting pitcher Ivan Nova to the White Sox for a minor-leaguer and international slot money. Who knows if this paves the way for a bigger splash in international free agency.
San Diego Padres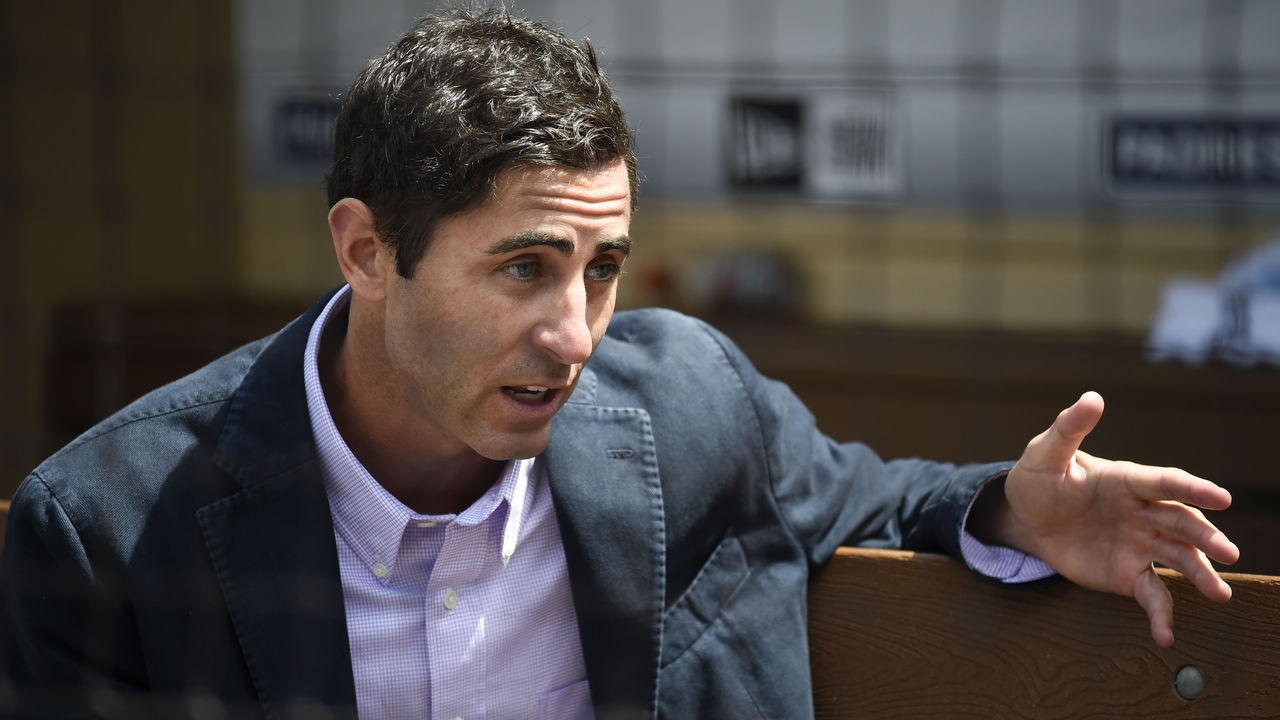 The Padres haven't made a move yet but have been one of the teams interested in Sonny Gray. They're also hovering on the margins of the J.T. Realmuto sweepstakes. Don't count general manager A.J. Preller out for long - he never stays quiet for long.
San Francisco Giants
Under new president of baseball operations Farhan Zaidi, the Giants have arguably been the quietest team in terms of substantial scuttlebutt. They are possibly in the hunt for Japanese pitcher Yusei Kikuchi and could be a preferred destination for Bay Area native Troy Tulowitzki following his release, though there's no word on reciprocated interest. It's also becoming unlikely the Giants pull the trigger on a Madison Bumgarner trade.
Seattle Mariners
Jerry Dipoto hasn't completed any deals yet but it looks like the Mariners are having active discussions about newly-acquired first baseman Carlos Santana. They've reportedly been talking to the Miami Marlins, Colorado Rockies, Tampa Bay Rays, and Cleveland Indians about a possible trade.
St. Louis Cardinals
The Cardinals traded for Paul Goldschmidt before the meetings and have not done much else. They've apparently taken themselves out of the Bryce Harper sweepstakes, which may cause grumbles among the fan base. Instead, they've prioritized smaller deals like acquiring Drew Robinson from the Rangers for Patrick Wisdom. But late rumblings did surface suggesting the Cardinals are in the mix for Zach Britton.
Tampa Bay Rays
Like a few other teams, the Rays have been linked to free-agent slugger Nelson Cruz and Mariners first baseman Carlos Santana. Other than that, word is out that the plans for a new stadium at Ybor City have gone the way of the dodo.
Texas Rangers
Other than acquiring Patrick Wisdom from the Cardinals, the Rangers have remained on the periphery of free agency with some possible interest in J.A. Happ and Lance Lynn. In non-roster news, former pitcher Brandon McCarthy has been hired as a special assistant to the general manager.
Toronto Blue Jays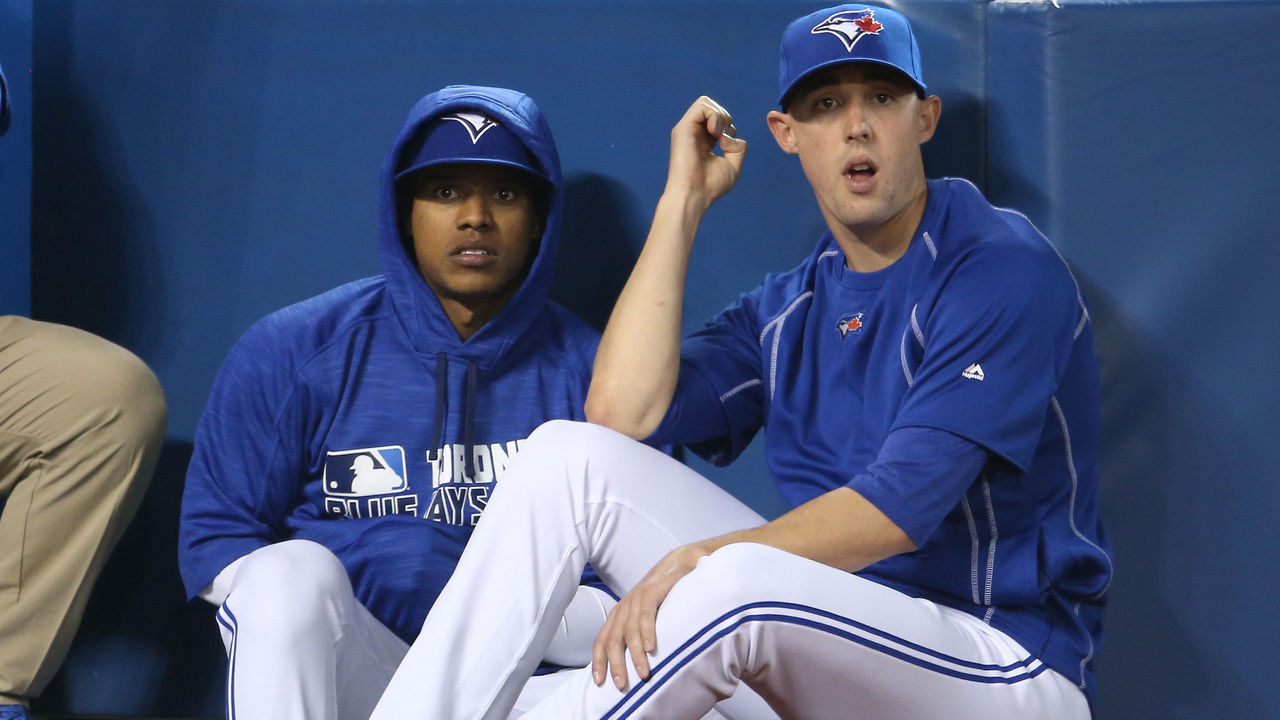 After general manager Ross Atkins answered calls on pitchers Marcus Stroman and Aaron Sanchez on Monday, the Blue Jays turned around and released shortstop Troy Tulowitzki on Tuesday. He's still owed $38 million on his contract. It's doubtful that either Stroman or Sanchez are moved, as the asking price is believed to be high.
Washington Nationals
There was bound to be a casualty in the rotation after the Nationals signed Patrick Corbin, and the name being floated around in trade rumors is Tanner Roark. He's has been moved between the bullpen and rotation throughout his tenure and likely prefers to start.