GIF: van Persie scores ridiculous diving header for Netherlands
This is the goal of the World Cup so far: Robin van Persie tied it up for the Netherlands in their opener against Spain with this magical diving header. He also made a little history, according to ESPN. The goal was 17 yards - the longest headed goal "measured at a World Cup" since 1970.
The match was tied 1-1 at halftime. 
[Courtesy CBC]
He also wins for high-fives: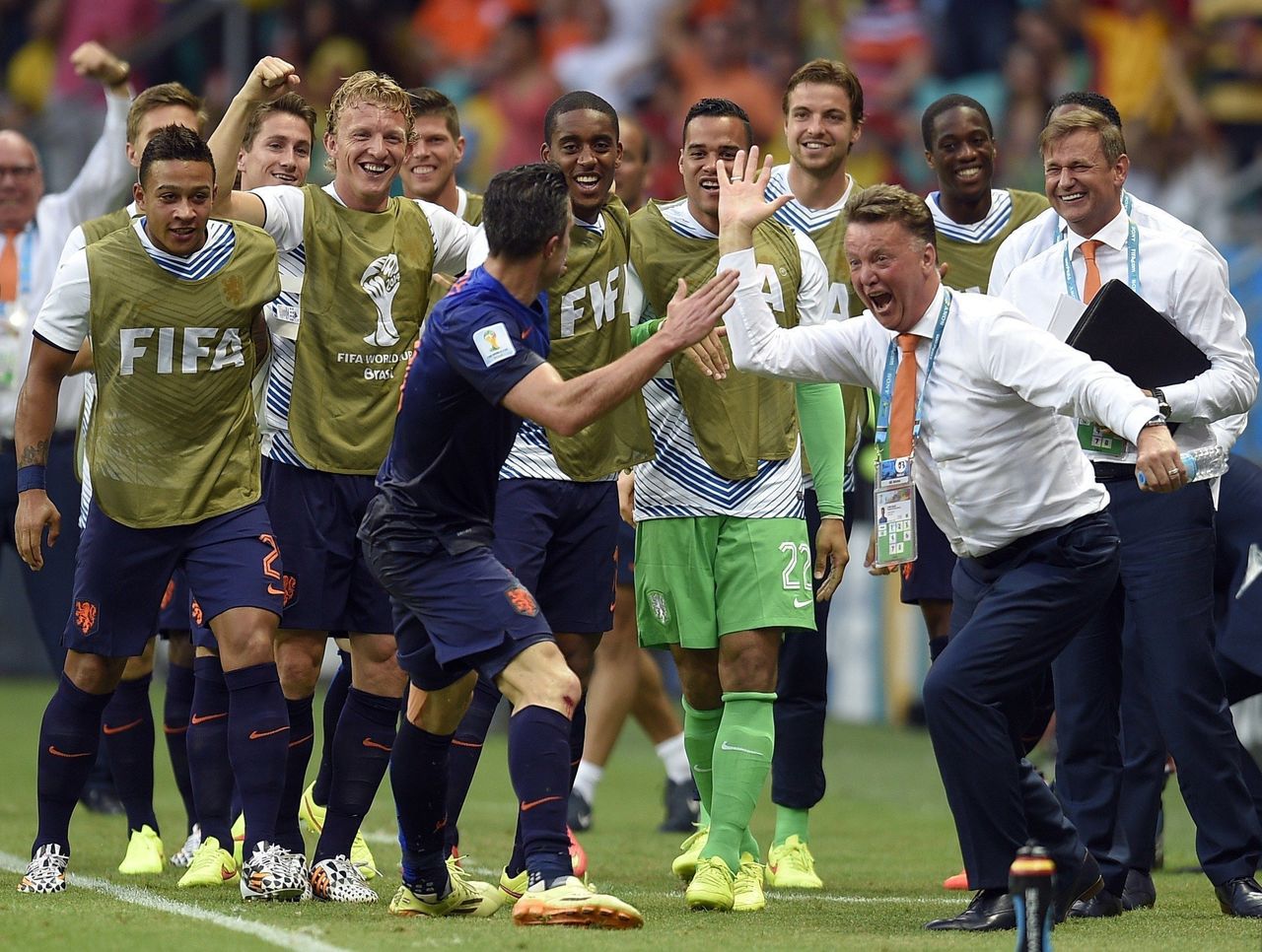 Please, do not go overboard with your Flying Dutchman jokes.