Nations League roundup: Which teams made the finals, got relegated
Claudio Villa / Getty Images Sport / Getty
The second installment of UEFA's Nations League is all but sorted following Wednesday's busy slate of matches. Here's a look at how promotion, relegation, and the four spots in the Nations League finals were determined.
League A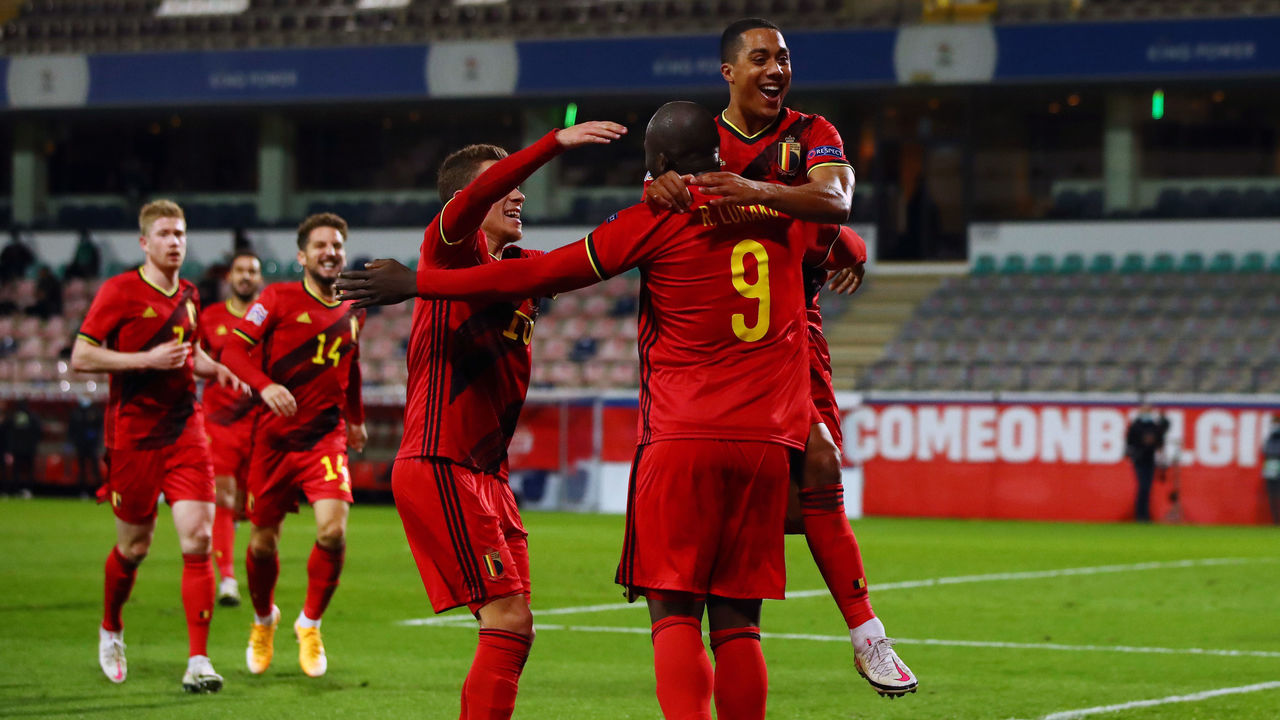 Finalists: Italy, Belgium, France, Spain
France and Spain were joined in qualification for the finals by Italy and Belgium on Wednesday.
In Sarajevo, Andrea Belotti and Domenico Berardi scored as Italy outclassed Bosnia and Herzegovina by a score of 2-0 to win Group A1 at the expense of Poland and the Netherlands. Meanwhile, Youri Tielemans' second tally in two matches, a Romelu Lukaku brace, and a late Kevin De Bruyne goal guided Belgium past Denmark, 4-2, to claim first place in Group A2. England finished third in that quartet despite a dominant 4-0 win against 10-men Iceland.
World Cup winner France secured its spot last week when a rare N'Golo Kante goal cemented a 1-0 victory over defending Nations League champion Portugal. Spain sealed its progression in stellar fashion, dealing Germany a historic 6-0 defeat on Tuesday in Seville behind a treble from Ferran Torres.
The draw for the finals will take place on Dec. 3. The mini four-team tournament itself is scheduled for October 2021.
Relegated to League B: Sweden, Bosnia and Herzegovina, and Euro 2016 darling Iceland were all relegated prior to the final matchday. Either Ukraine or Switzerland will also drop after UEFA finalizes the outcome of Tuesday's canceled match.
League B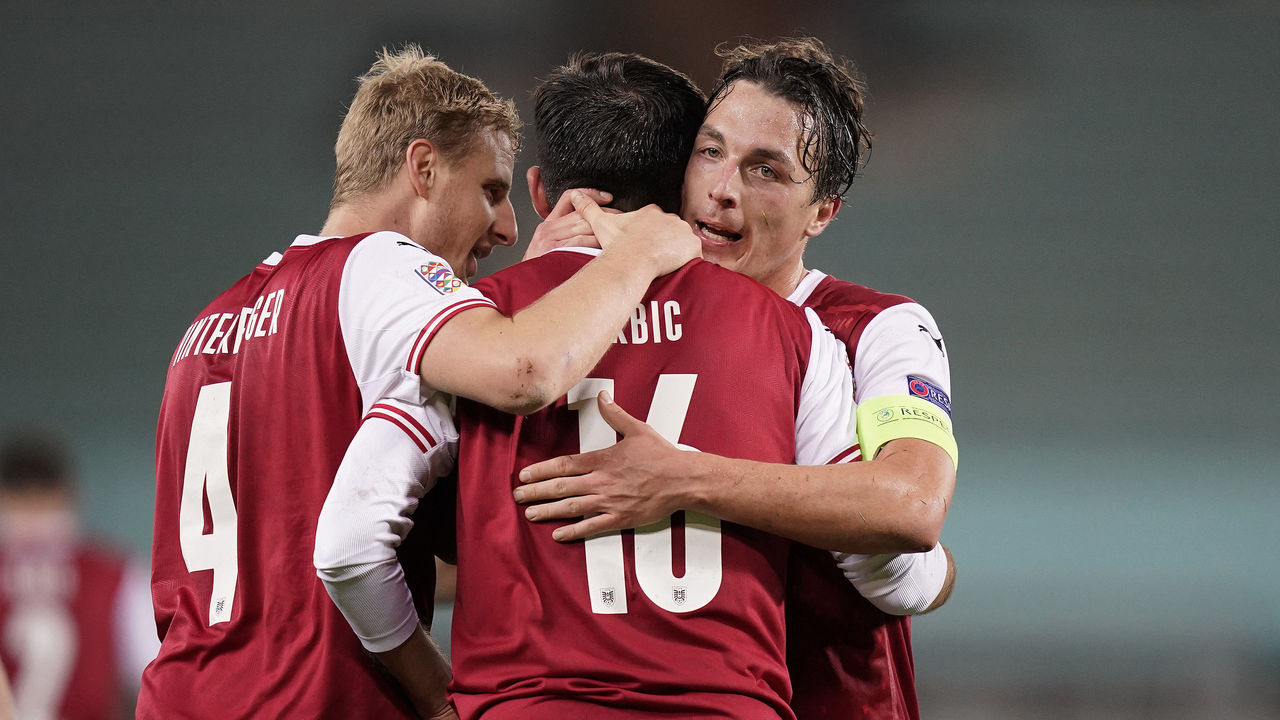 Promoted to League A: Austria, Czech Republic, Hungary, Wales
It was all left to play for on Wednesday, as Austria, the Czech Republic, Hungary, and Wales booked their places in League A for the 2022-23 tournament. In the span of six days, Hungary has qualified for Euro 2020 and been promoted to League A after beating Turkey by a score of 2-0 in Budapest. Elsewhere, Wales capped off an impressive week under caretaker manager Robert Page with a 3-1 win over 10-men Finland in Cardiff.
Relegated to League C: Northern Ireland, Slovakia, Turkey, Bulgaria
Northern Ireland was relegated after UEFA awarded Romania a 3-0 victory for its canceled match against Norway, thus making Wednesday's meeting between the two sides moot. Accompanying the Norn Iron are Slovakia, Turkey, and Bulgaria, with all three spots determined as part of a frantic final matchday.
League C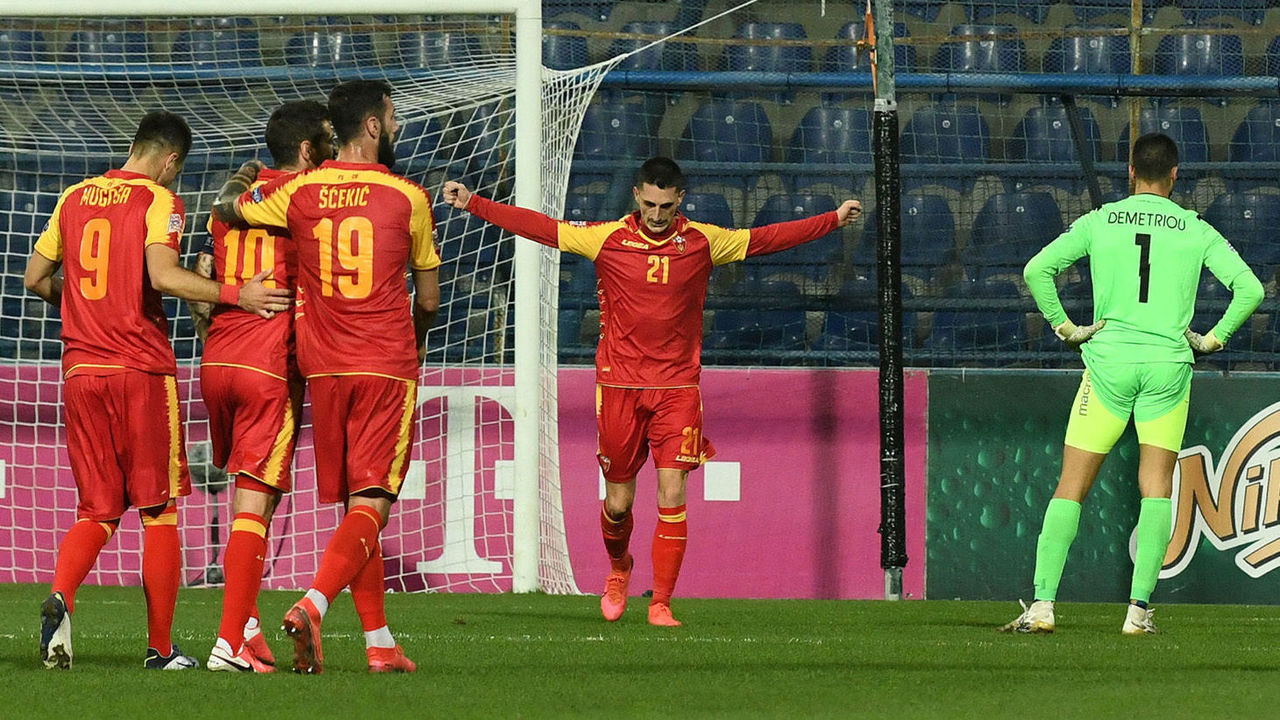 Promoted to League B: Montenegro, Armenia, Albania, Slovenia
Montenegro (C1), Armenia (C2), and Albania (C4) were joined in promotion on Wednesday by Slovenia, which captured the top spot in Group C3 courtesy of the stalemate against Greece at the Athens Olympic Stadium. It's tough luck for Greece, which finished runner-up in C3 despite not losing any of its six matches while conceding just once.
A Hovhannes Hambardzumyan goal was enough for Armenia to beat North Macedonia on Wednesday at a neutral venue in Cyprus and cement top billing in C2. It's been a monumental international break for North Macedonia, which on Thursday qualified for its first-ever major tournament by booking a spot at Euro 2020 with a 1-0 win over Georgia.
Relegated to League D: Moldova or Kazakhstan, Estonia or Cyprus
Two-legged playoffs between Moldova and Kazakhstan, and Estonia and Cyprus scheduled for March 2022 will determine the two nations that drop to the bottom tier.
League D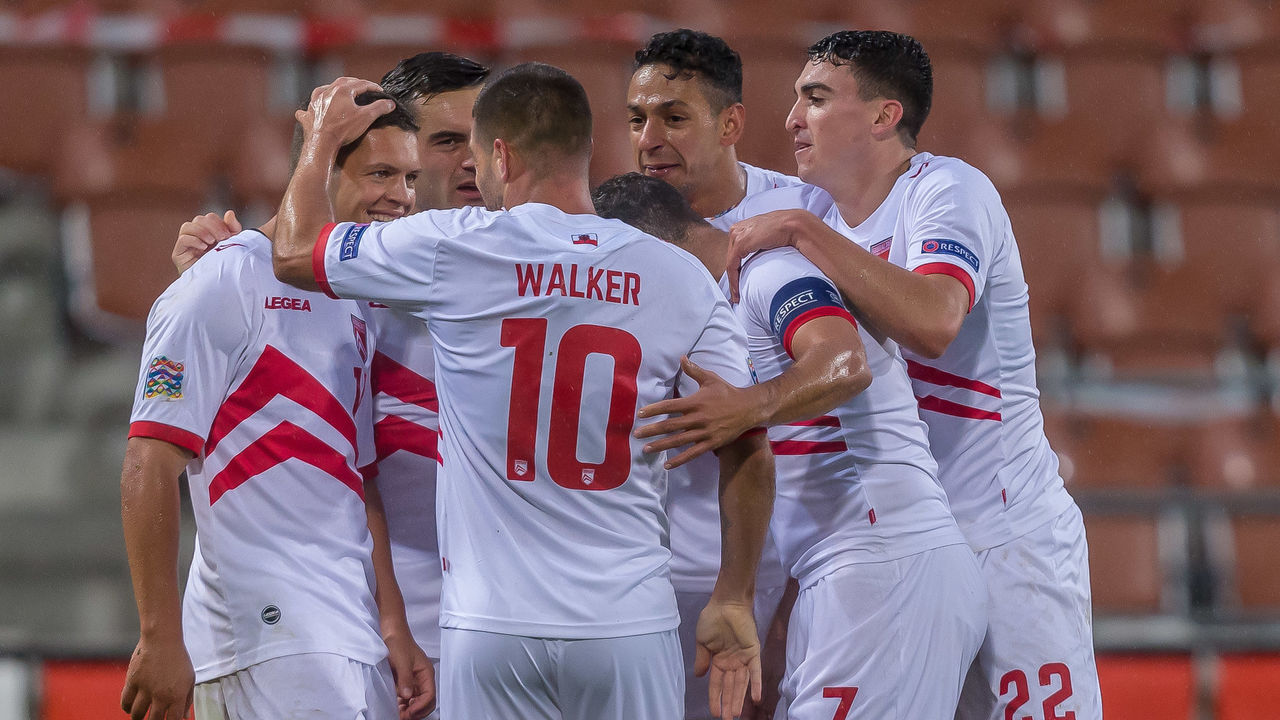 Promoted to League C: Faroe Islands, Gibraltar
The Faroe Islands and Gibraltar - neither of which has a population big enough to fill Wembley Stadium - are moving up by virtue of winning Groups D1 and D2, respectively. A tip of the cap to San Marino, which, despite finishing bottom of D2, secured goalless draws against Gibraltar and Liechtenstein to go two matches unbeaten for the first time in the nation's footballing history.
Comments
✕
Nations League roundup: Which teams made the finals, got relegated
  Got something to say? Leave a comment below!