It may seem like Atalanta's season in the Champions League is an anomaly, a fairy tale, something that can't and won't ever last. The Champions League is supposed to weed out the teams that don't belong. The game's major stakeholders prefer it that way.
But over the years, Atalanta have proven to be much more than exceptions to the rule. There's something happening in the city of Bergamo in northern Italy not happening anywhere else. Luck, magic, all the typical cliches we use to define the seemingly inexplicable, don't apply here. Atalanta deserve more respect than any of those empty platitudes afford.
On Wednesday, the people of Bergamo, Atalanta's home, will fill San Siro, the club's adopted stadium while its own ground undergoes construction. Manager Gian Piero Gasperini expects most of the city to be in attendance to watch his side mark another milestone: an appearance in the Champions League knockout stage. And there's no reason they can't dream of extending this magnificent run into the quarterfinals. It's easy to view Atalanta as underdogs, but they're really one of the best teams in Europe, playing without the usual pressure that eats away at the continent's biggest clubs.
The football itself is irresistible. Atalanta execute a calculated press that hurries opponents and forces mistakes, and they move the ball up the pitch as quickly as possible. It's risky as hell, and the team concedes a fair number of goals as a result. But the end product makes it all worthwhile. Atalanta are tied with Manchester City for the most shots per game across Europe's top five leagues, firing an average of 19.9 shots every match. They're first in shots inside the penalty area (11.8) and second in key passes (14.7). Basically, they do everything they can to get into - and stay in - the final third.
That's serious firepower, even if it's not coming from the most expensive artillery. This is a ragtag group: some young players, others old, many from places far and wide. But it works.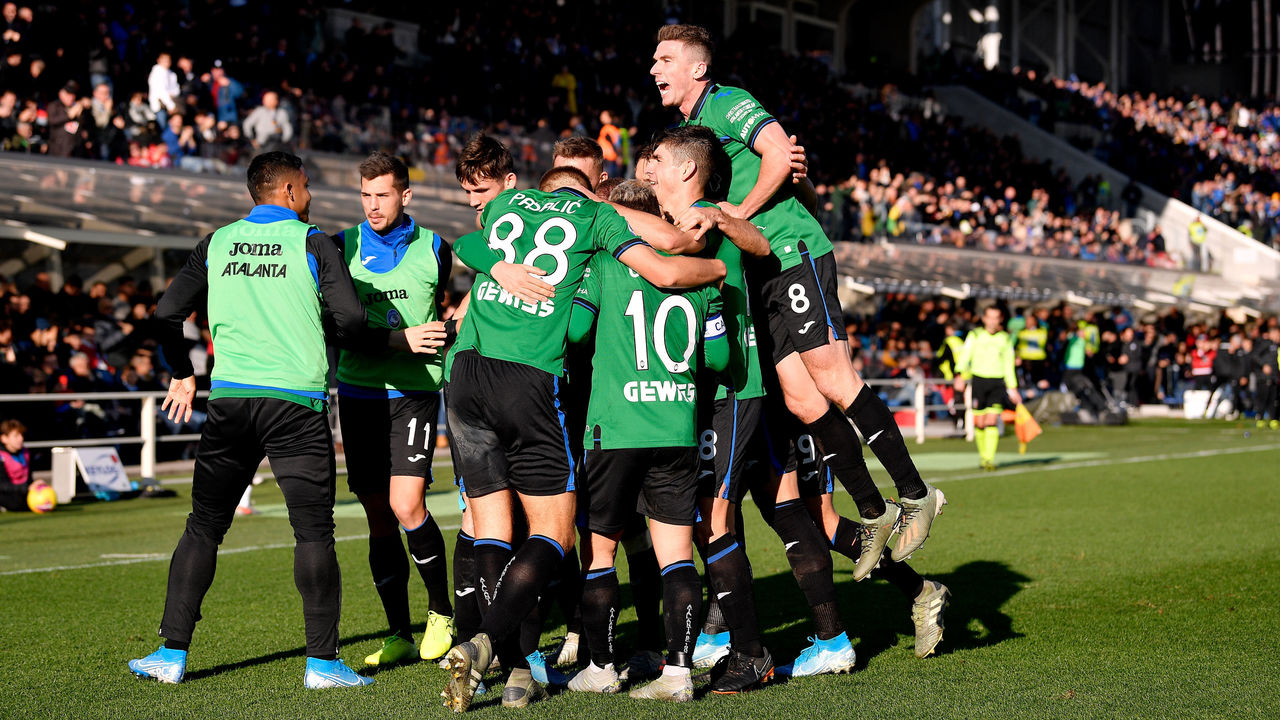 Gasperini has always been a manager who fits the players to the system, not the other way around. At Atalanta, he's relied upon sporting director Giovanni Sartori to do so. By casting a wide net on talent stretching to all corners of Europe, Atalanta have landed the right personnel.
The club has signed players from clubs in the Premier League and Championship, from Russia, the Netherlands, Belgium, Denmark, Bulgaria, and, of course, Italy. It's made a number of small bets on players with upside - €5 million here, €5 million there, but rarely anything approaching eight figures. Many players stick the landing, adjusting to Gasperini's system in quick order. Others fall by the wayside, leaving nearly as quickly as they arrived.
Former Liverpool defender Martin Skrtel came and went without playing a game, and Danish international Simon Kjaer departed after half a season. But where they failed, journeymen like Josip Ilicic and Luis Muriel have succeeded. Players with their mobility and tactical flexibility find the transition an easy one to make.
Muriel has already set a career high with 12 league goals this season. And at 32 years old, Ilicic is having the best year of his career, scoring 14 times in 20 matches while averaging 3.5 shots, 2.5 dribbles, and 2.4 key passes per game. Cristiano Ronaldo is only posting a line of 5.6/1.9/1.7. Ilicic is currently one of the most effective players in world football.
It's tempting to try and search for some hidden advantage in Gasperini's 3-4-3 formation, but he's hardly alone in fielding three men at the back. Atalanta don't even cover that much more ground than their rivals: Relegation-threatened Lecce average more kilometers per game than Atalanta. What separates them is their understanding of space, their dedication to man-marking, and the way they hunt in packs. Gasperini has taught his players how to control the space around them.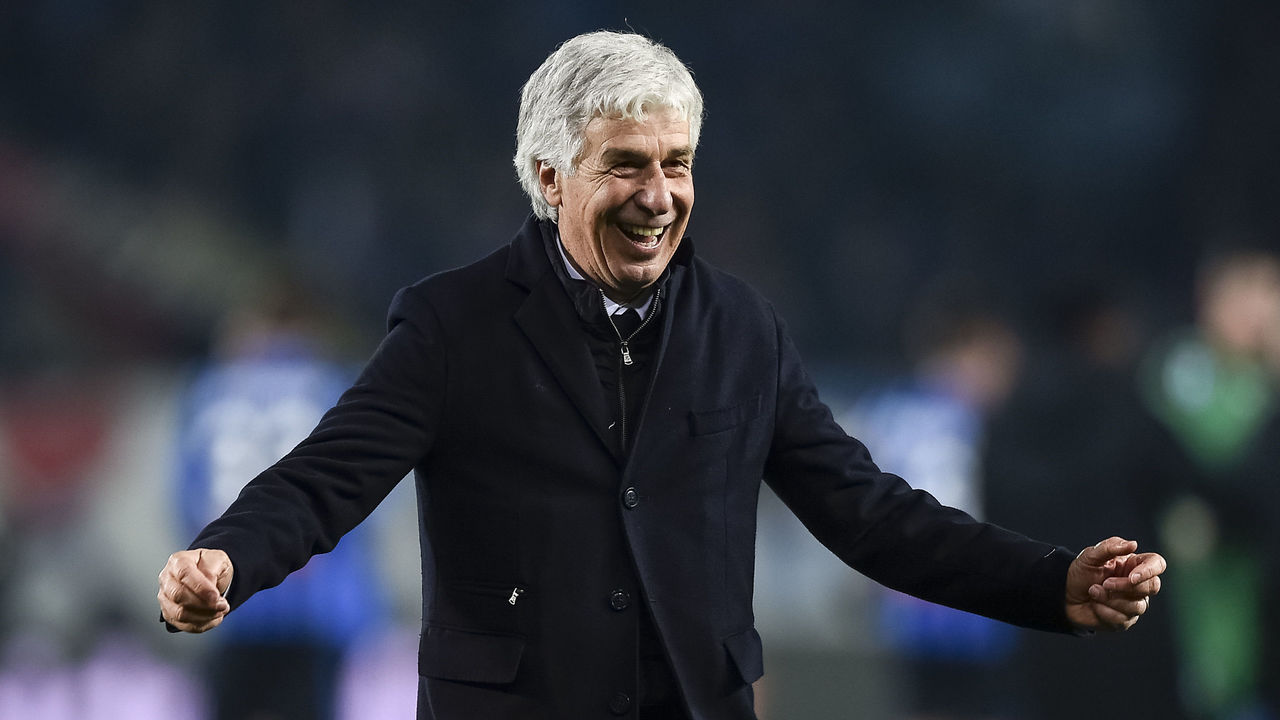 Watching an Atalanta match is truly a joy. No player switches off. Gasperini's three go-to defenders, Jose Luis Palomino, Rafael Toloi, and Berat Djimsiti, maintain a high line and rarely lose their men. (There's hell to pay if they do.) It may sound like a kamikaze operation, with defenders running all over to keep track of their assignments, but they have to play with some restraint. "If one of my players crosses the field to chase an opponent and loses his position, I get really angry," Gasperini told La Gazzetta dello Sport in 2018.
When Atalanta have the ball, they attempt risky passes, going vertical instead of horizontal. Alejandro "Papu" Gomez, the one player free of responsibility, masterminds the attack, dropping deep to collect the ball and spur the team forward. The wing-backs also join the fun. Much like full-back Andrea Conti, who scored eight times with Atalanta during the 2016-17 season, Robin Gosens leads Serie A defenders with seven goals.
In fact, Atalanta's goals come from all over the pitch. Their squad boasts 14 different scorers in Serie A, from center-backs to traditional center-forwards. That's because they're always pushing forward as a team. No one, not even the last man, is worried about what could happen.
It's easier to go all-out in Serie A than it is in other leagues; there are fewer elite dribblers who can infiltrate the space left behind. Europe is very different. Atalanta lost a lot of one-on-one battles in their first three Champions League matches, conceding 11 goals in the process.
But here they are, poised to celebrate more history, precisely because they've dared to be bold. After securing a point against Manchester City, Atalanta beat Dinamo Zagreb and Shakhtar Donetsk by a combined score of 5-0 to finish the group stage and qualify for the round of 16. They've climbed to fourth place in Serie A and are in line to reach the Champions League once again. In Bergamo, historic campaigns could soon become the norm.