The future is now: Italy's young core primed to dominate Europe
Claudio Villa / Getty Images Sport / Getty
Just a year ago, Italy seemed to hit a plateau. Apart from the silky brilliance of midfielder Marco Verratti, few youngsters inspired any kind of hope that the Azzurri would rise again.
Last summer's entrant for Euro 2016 was widely considered Italy's worst in a generation. Man for man, it was, and if not for the stirring and methodical prodding of spirited manager Antonio Conte, the four-time World Cup champion may well have flat-lined in France as it did in Brazil.
But suddenly, there is hope and talent in the pipeline. With virtually one promising player in each position, Italy can expect to regenerate in time to become a genuine contender for Euro 2020 and the 2022 World Cup.
Below is an examination of a potential 23-man squad that could devastate the rest of Italy's competition for years to come:
The lineup
Subs: Meret, Perin, Zappacosta, Bastoni, Bonucci, Conti, Pellegrini, Locatelli, Bonaventura, Chiesa, Petagna, Berardi
Manager: Carlo Ancelotti
GK - Gianluigi Donnarumma
After becoming the youngest goalkeeper in Serie A history to start a match, Gianluigi Donnarumma has cemented himself as one of the league's best shot-stoppers.
And he is still just 18 years old.
Standing at 6-foot-5, Donnarumma has made the extraordinary seem routine. His leaping saves have kept his AC Milan teammates in matches they otherwise deserved to lose, and he has batted away penalty kicks with equal proficiency. He is destined to succeed Gianluigi Buffon, and remain in place for the next two decades.
DF - Daniele Rugani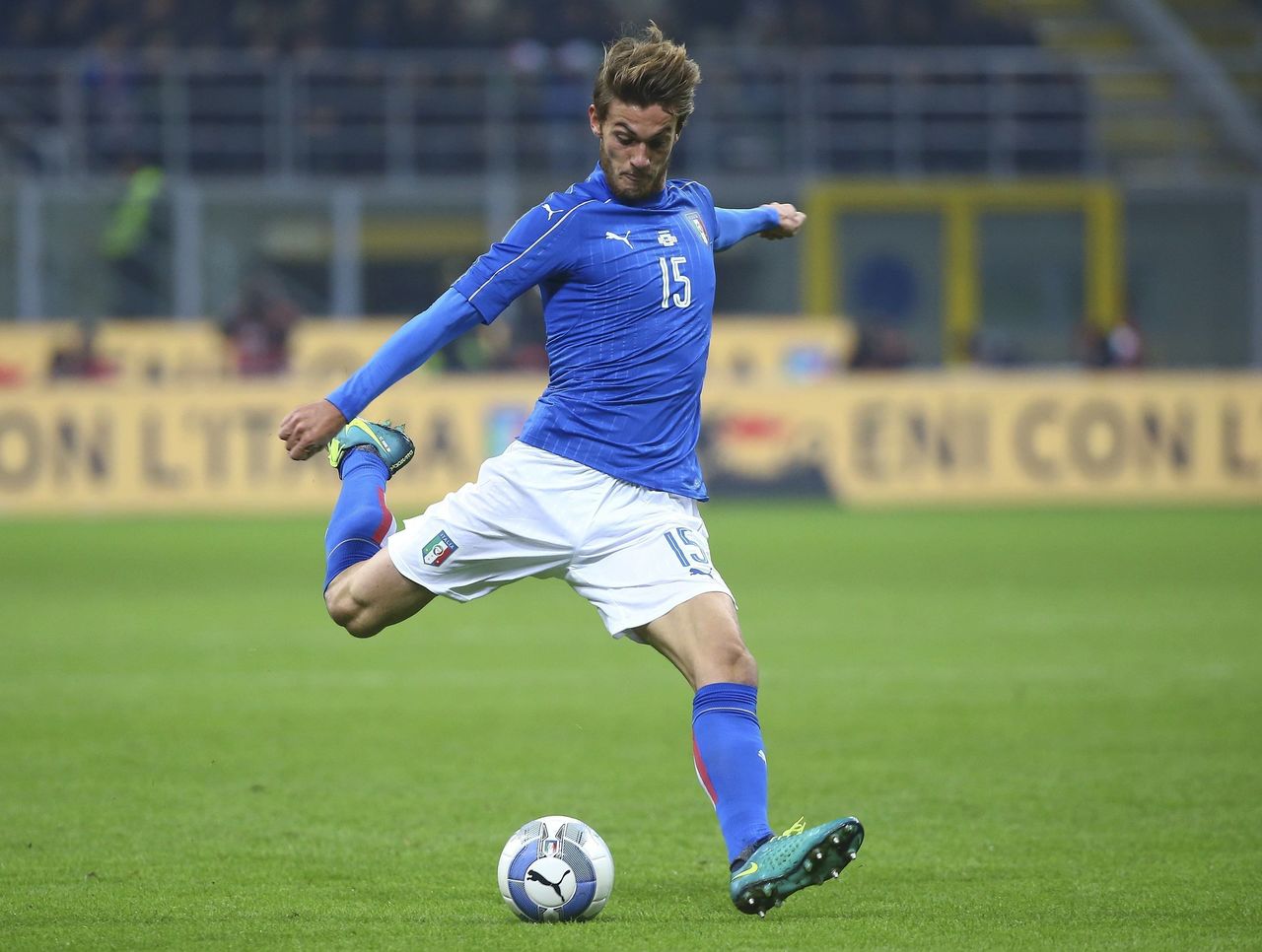 There is an understanding among Juventus supporters that Daniele Rugani will anchor the backline once Giorgio Chiellini, Andrea Barzagli, and Leonardo Bonucci part ways. Rugani, 22, has already demonstrated his composure in the centre-back position, going his first 52 league matches without picking up a yellow card.
DF - Mattia Caldara
Rugani's future teammate is also set to relieve Juventus' current crop of defenders. Mattia Caldara is on loan at feeder club Atalanta for the next season and a half, during which time he is expected to mature and get the necessary playing time.
But he is already considered a reliable defender, helping Atalanta by keeping 13 clean sheets in his 21 Serie A appearances in the 2016-17 campaign. His willingness to join the attack merits just as much praise: With five goals this season, the 22-year-old leads all defenders in scoring in the Italian top flight.
DF - Alessio Romagnoli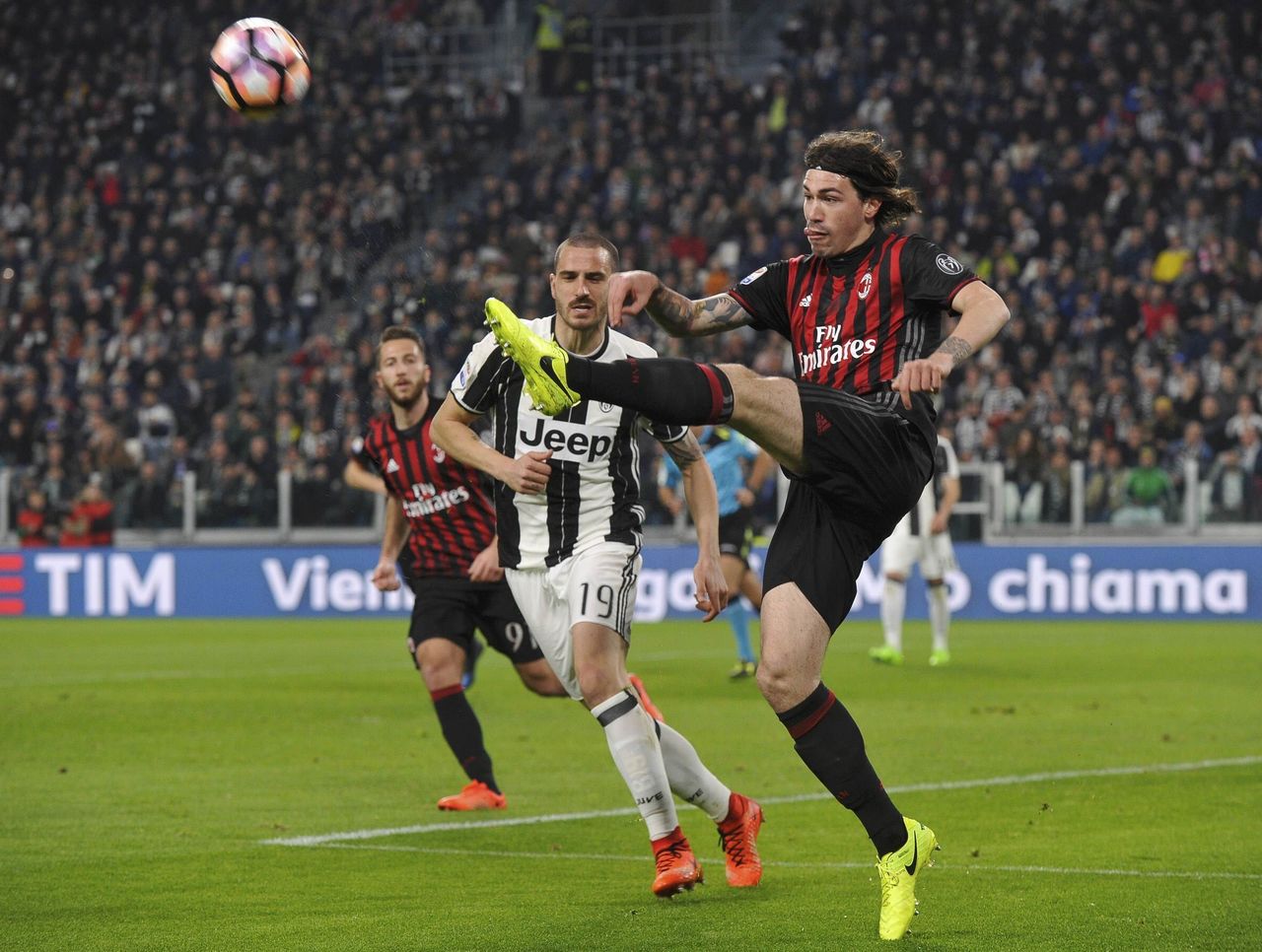 One of the most technical defenders to emerge from the peninsula since Alessandro Nesta, fellow No. 13 Alessio Romagnoli has all the tools to become a great himself. His calmness with the ball is a trait coveted by many of the game's top managers, and his positioning is rarely out of place. The 22-year-old already has experience playing in a back three with the national team, and could conceivably alternate as a left-back.
MF - Alessandro Florenzi
As long as back-to-back knee injuries don't disrupt his trajectory, proud Roma product Alessandro Florenzi should return to the international fold as one of the group's most versatile players. Capable of playing in attack, midfield, and defence, Florenzi - the veteran of this lot at 26 years old - is an invaluable utility man. But he is best used out wide, where he can use his pace to beat his opposite number and deliver inviting crosses.
MF - Marco Verratti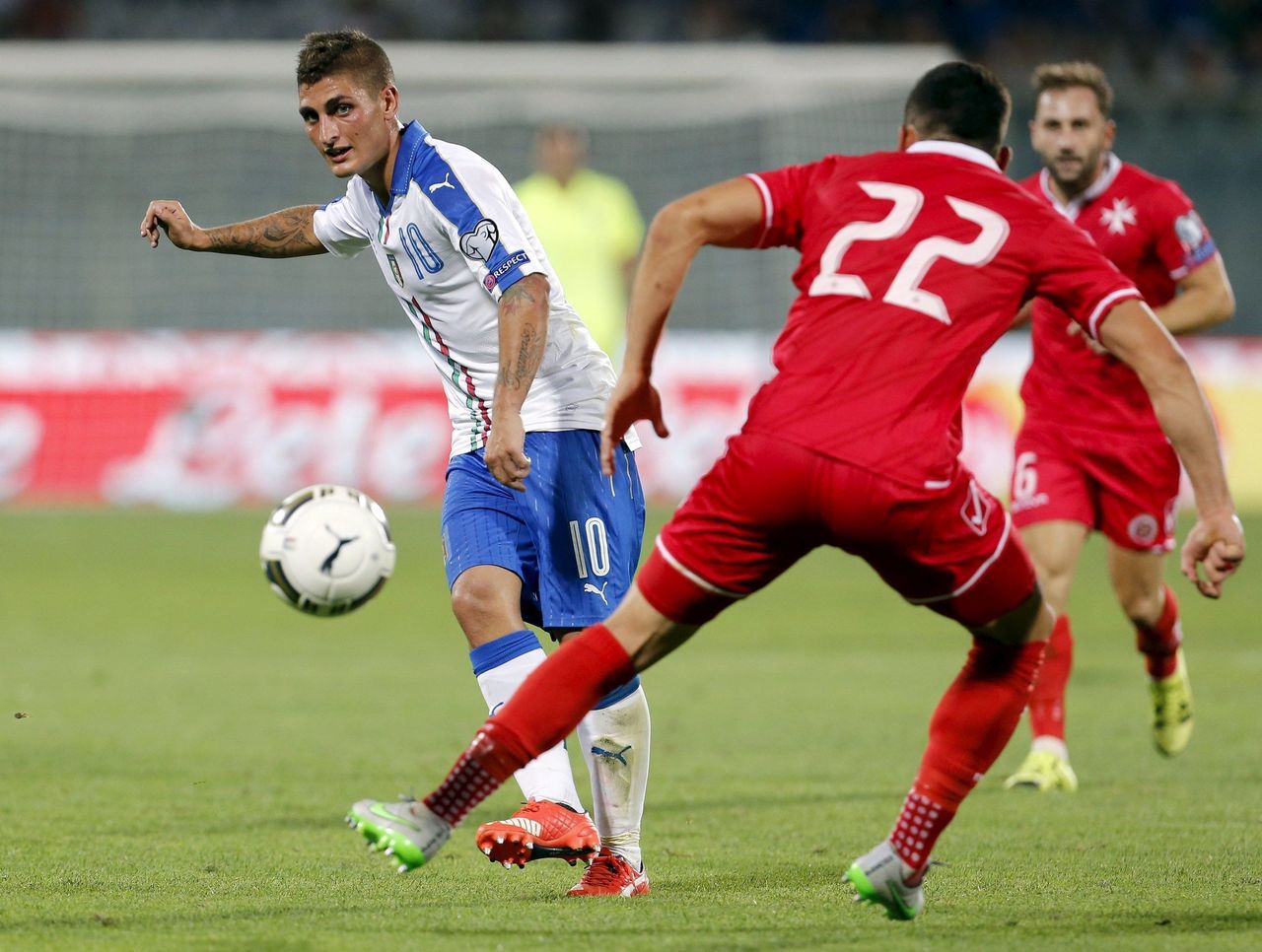 There is no secret Verratti is the conductor of Italy's midfield. Andrea Pirlo has all but vacated his spot to the diminutive Paris Saint-Germain marshal, and he has displayed a similar resolve in high-pressure situations. Verratti, 24, possesses the ability to wriggle out of dead ends and make crucial interceptions, but his deep-lying playmaking is the most influential of his skills.
MF - Roberto Gagliardini
Roberto Gagliardini has emerged as one of Serie A's breakout players this season, his play with Atalanta early in the season earning him a big January transfer to Inter. And he belongs at that level. He is a fantastic box-to-box midfielder who can cover lots of ground and help out defensively. Leading the Nerazzurri with 2.9 tackles per 90 minutes, the 22-year-old is an adaptable, cunning, and well-balanced athlete, if not the most spectacular.
MF - Mattia De Sciglio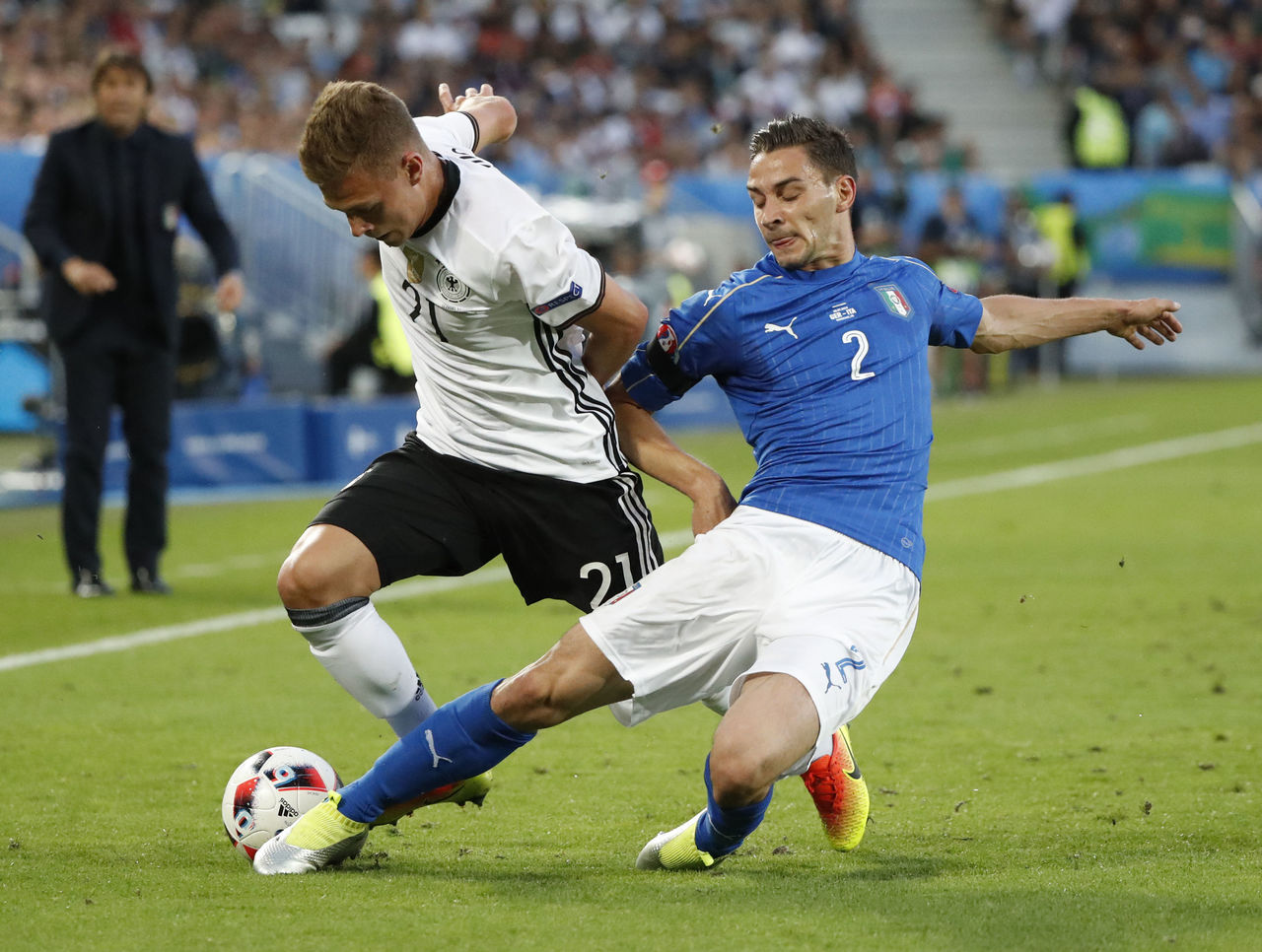 Mattia De Sciglio is another example of an international who plays better for his country than he does for his club. Not that he is poor for Milan - he is an undisputed starter, and has worn the captain's armband on several occasions - but the 24-year-old seems to excel in a more advanced position with the national team. His crossing still needs work, but his positioning is good, and he is quality in possession. He also has the mobility to facilitate dynamic wing play with Florenzi.
FW - Federico Bernardeschi
One of the most exciting young players in Italy is undoubtedly Federico Bernardeschi, who brings to mind a certain Arjen Robben with the way he cuts in from the right wing. The 23-year-old is nicknamed Brunelleschi for his "genius and elegance," according to Sky Sport's Luca Cassia, but it is his dribbling abilities that truly excite viewers and supporters of Fiorentina.
FW - Andrea Belotti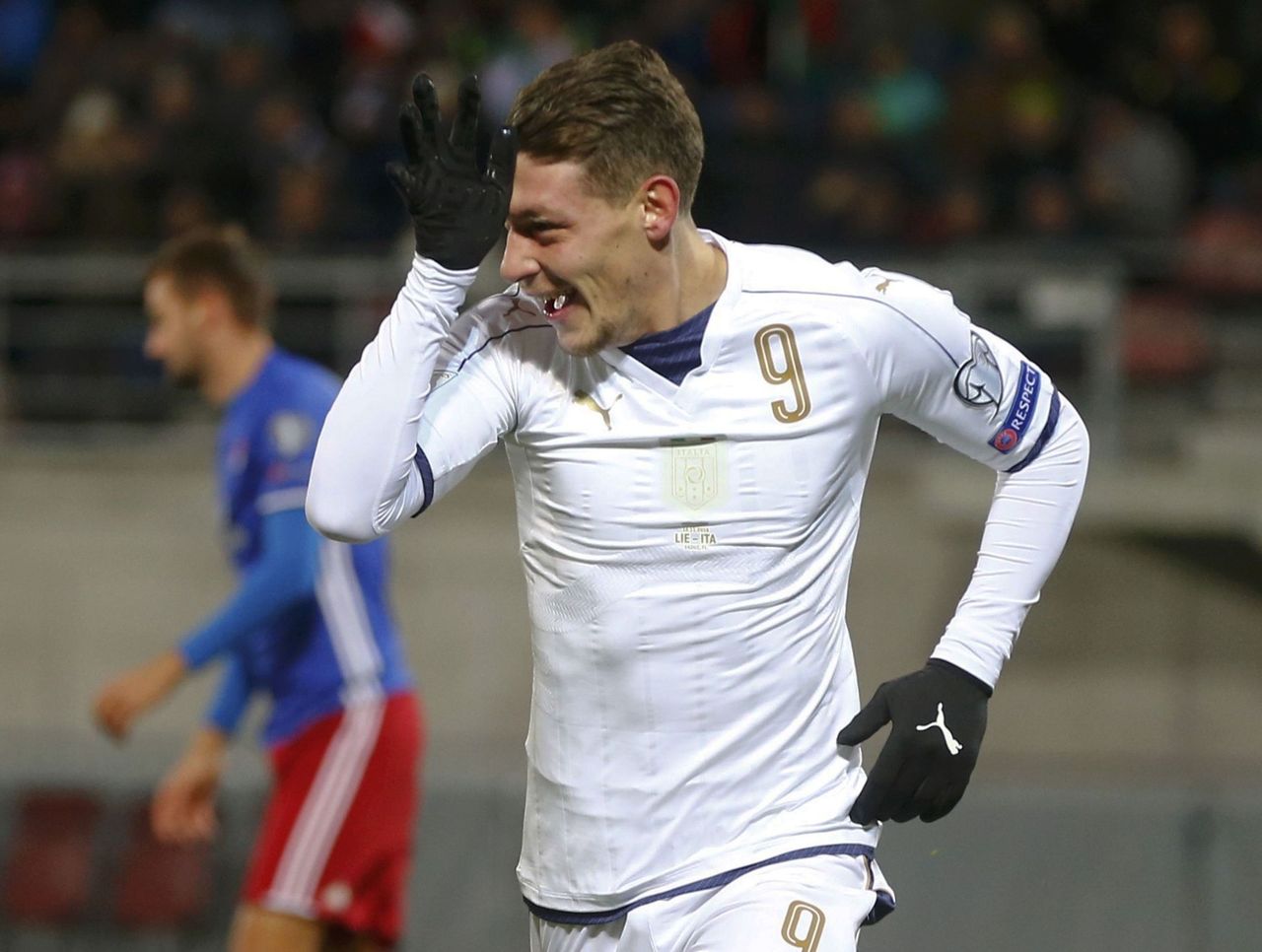 After a season of outmuscling his defenders, winning free-kicks, and scoring heaps of goals with every part of his body, Andrea Belotti has not only become one of Serie A's premier poachers, but one of the best across all five of Europe's top leagues. More than just a static presence in the 18-yard box, Belotti, 23, is a physical force who can hound down any loose ball. There is a reason why Torino slapped a €100-million release clause on this player: He is worth it.
FW - Lorenzo Insigne
Lorenzo Insigne is naturally a left winger, making him the perfect player to complete this mobile attacking trio. He has amazing vision, and his capacity to shoot from nearly any position is a danger to any opposing defence. For one reason or another, Insigne, 25, has struggled to get a fair shot at representing his country, but his talent is undeniable.
Manager - Carlo Ancelotti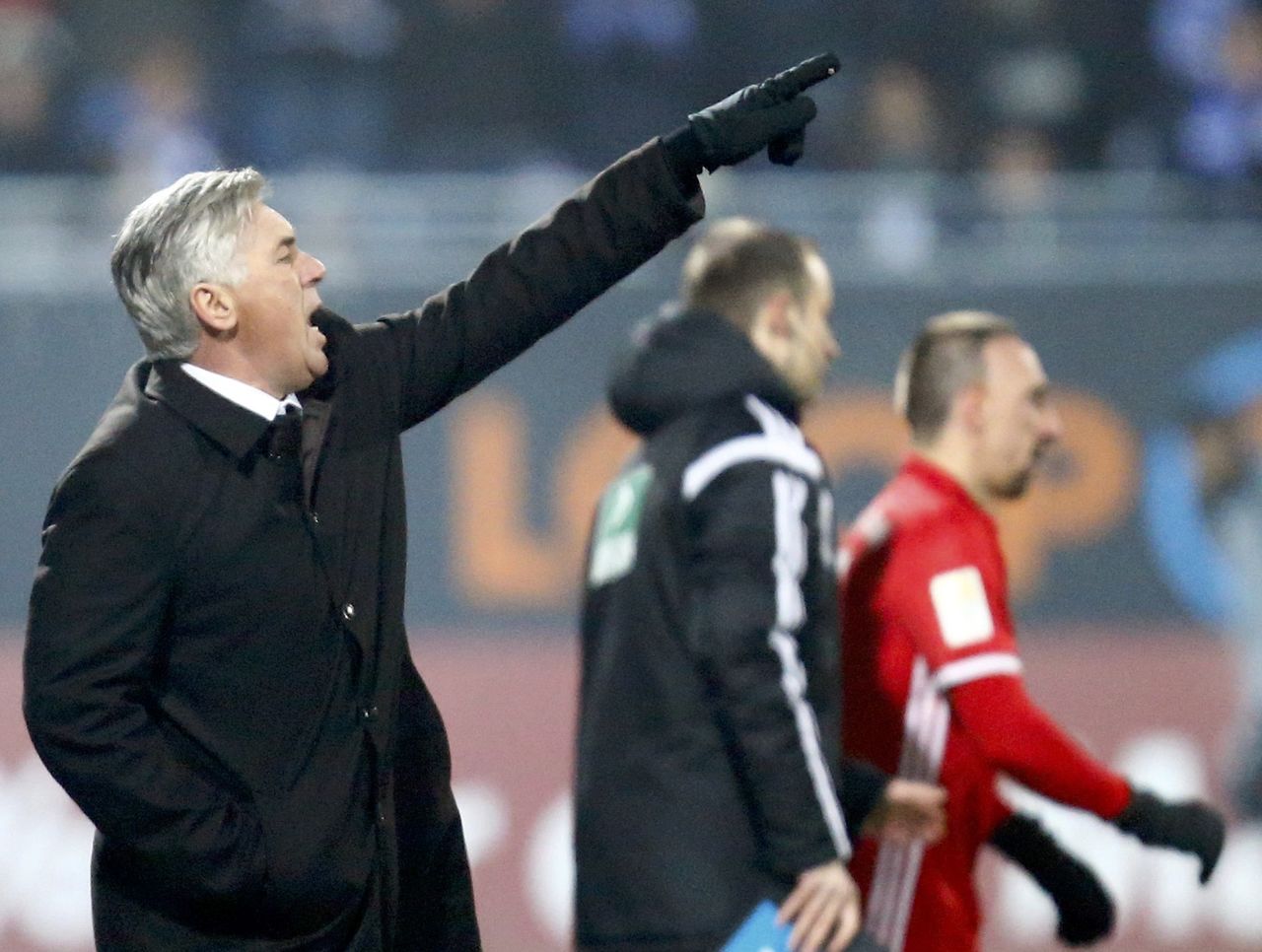 Over the past decade, Carlo Ancelotti has jumped from super club to super club and left each of them in a better position than he found them. Known as the elder statesmen of Europe's managerial elite, Ancelotti, more a leader of men than a pragmatic tactician, has the profile and expertise to lead this talented group of youngsters.
The 57-year-old has hinted he would end his career as Italy's head coach, and if he reaches the pinnacle with Bayern Munich before Euro 2020, there is every reason for him to take the job.
Comments
✕
The future is now: Italy's young core primed to dominate Europe
  Got something to say? Leave a comment below!