LEAGUES News
3 takeaways from Tuesday's Champions League action
Action Images via Reuters/Lee Smith
Tuesday's opening slate of Champions League matches wasn't one for the romantics.
Qarabag FK, hailing from an Azerbaijani town shook to a shell by the Nagorno-Karabakh War of the 1980s and 1990s, was roundly thumped 6-0 at Chelsea; behemoth Bayern Munich eventually overcame 10-man Anderlecht in Bavaria; and Atletico Madrid did what Atletico Madrid does best by not conceding a goal at Roma.
But the eight matches staged across four groups did offer some intriguing individual narratives, starting with a Portuguese manager's blossoming love for a wild-haired, bench-warming beanpole.
Fellaini buffers teacher's-pet tag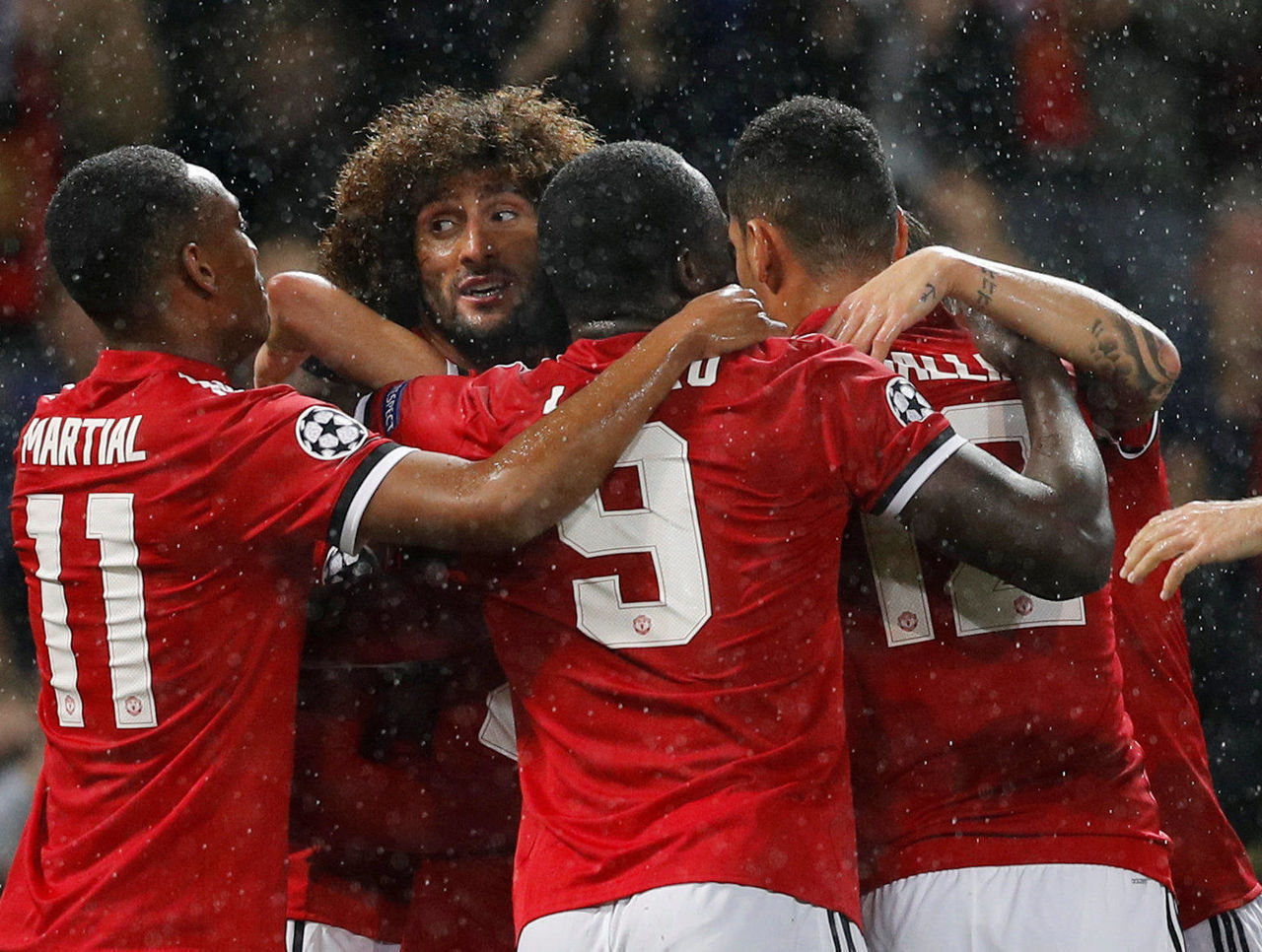 Jose Mourinho will openly shame his players for not being prepared to play through lingering fitness issues, so Marouane Fellaini fortified his status as coach's favourite when he emerged from the bench to quickly nod the opener against FC Basel.
Fellaini was dealing with a calf complaint from Belgium duty which forced him to sit out Saturday's 2-2 draw at Stoke City, but was introduced just 19 minutes into Manchester United's 3-0 victory.
"He's a very important player for me, much more important than you can imagine," a doe-eyed Mourinho gushed in Monday's press conference.
The ungainly midfielder, who's often used as a plan B when United intends to hoof balls into the box, may now be thrust into regular action while Paul Pogba endures a spell on the sidelines. The Frenchman stretched for a tackle and appeared to trouble his hamstring - an issue that he suffered in both March and May, incurring a total absence of four club matches.
United returns to domestic duty for Premier League tests against Everton and Southampton either side of a League Cup bout with Burton Albion. Mourinho's lot then returns to Group A commitments with a trip to CSKA Moscow on Sept. 27.
Mbappe already sliding name alongside game's greats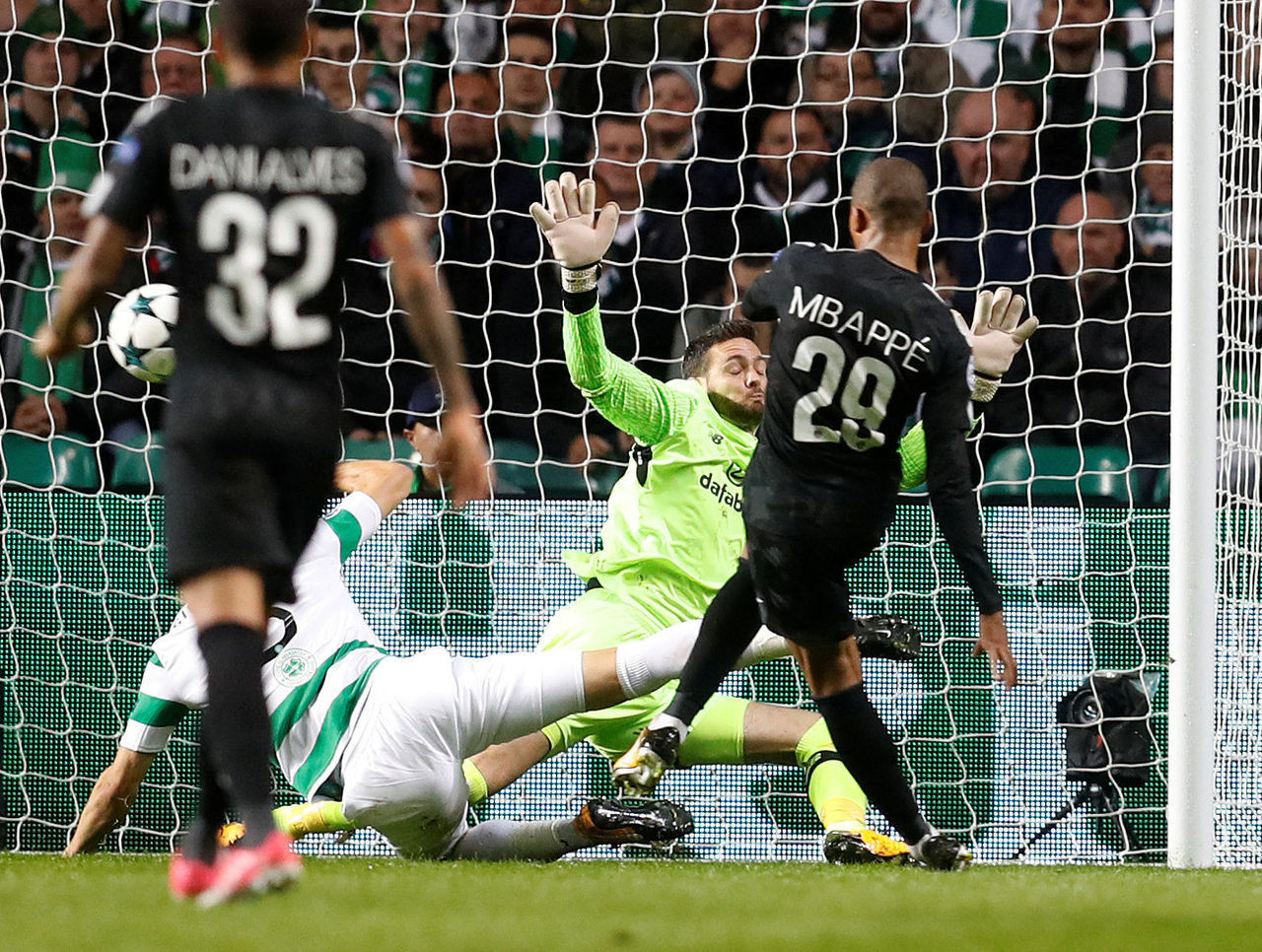 Each Champions League matchday seems to usher in a new record for Lionel Messi or Cristiano Ronaldo. The former orchestrated and converted his first and second goals past Juventus great Gianluigi Buffon (albeit in four attempts), and the latter will be looking to wreak havoc against APOEL Nicosia on Wednesday after serving four games of a five-match domestic ban.
Not content with the old campaigners stealing the headlines, however, is 18-year-old Kylian Mbappe. The forward, with Paris Saint-Germain following his breakout season with Monaco, is now level with Patrick Kluivert for most Champions League goals scored by a teenager (seven) after picking out Craig Gordon's top corner at Celtic.
| Goal | Kluivert's victim | Mbappe's victim |
| --- | --- | --- |
| 1 | AEK Athens (group stage) | Manchester City (Round of 16) |
| 2 | AC Milan (final) | Manchester City (Round of 16) |
| 3 | Ferencvaros (group stage) | Borussia Dortmund (quarter-finals) |
| 4 | Grasshopper (group stage) | Borussia Dortmund (quarter-finals) |
| 5 | Real Madrid (group stage) | Borussia Dortmund (quarter-finals) |
| 6 | Borussia Dortmund (quarter-finals) | Juventus (semi-finals) |
| 7 | Grasshopper (group stage) | Celtic (group stage) |
How potent Mbappe has been since February is demonstrated by the consistently high pedigree of his prey, and also how quickly he's netted his seven efforts. It took Kluivert 798 days to set his record. For Mbappe to level it in Tuesday's 5-0 win in Glasgow, it took just 203 days.
Messi proves leadership credentials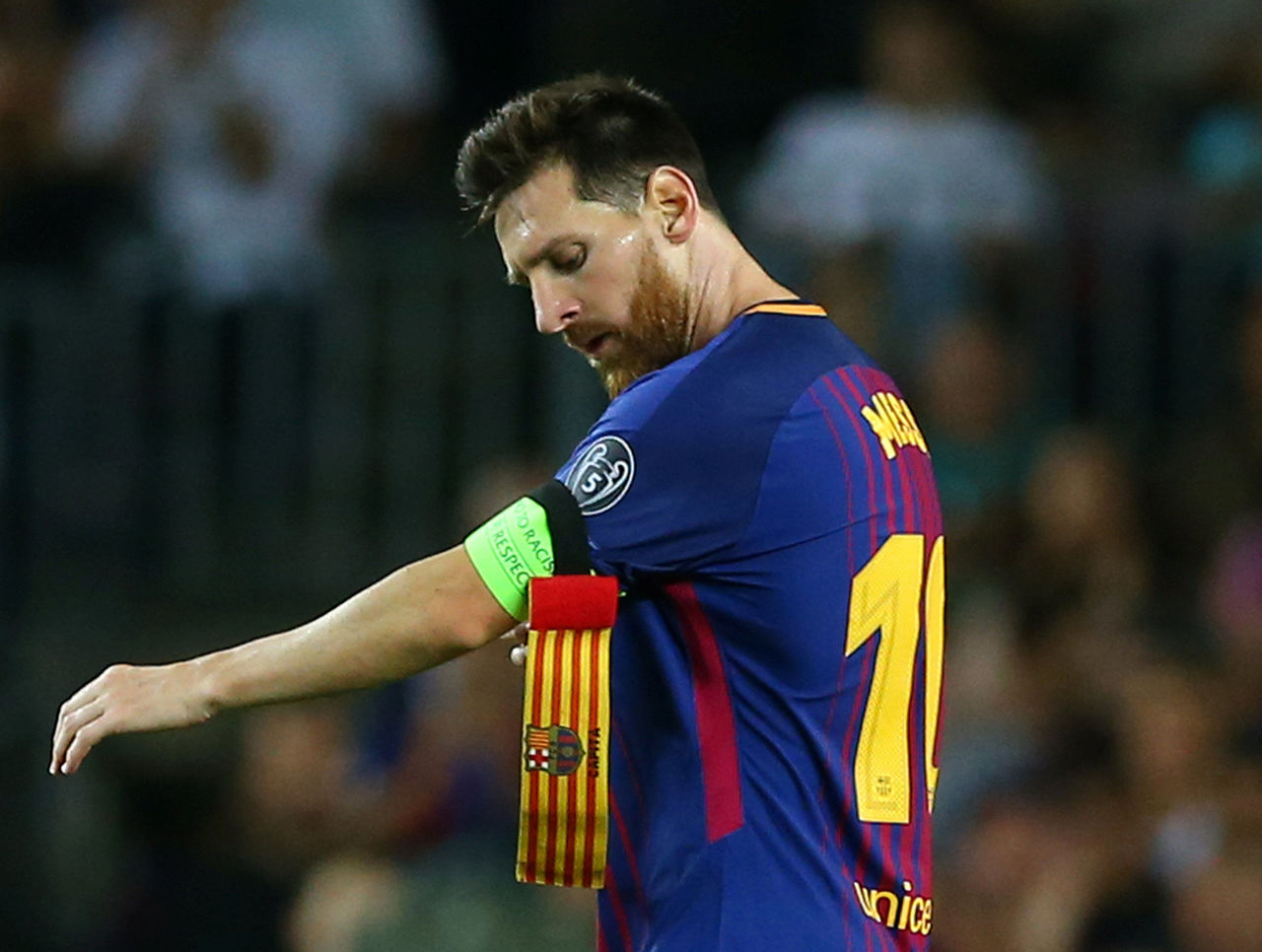 Seemingly in the throes of a personnel crisis in the boardroom and on the pitch - and in the midst of Catalonia's push for independence from Spain - Messi is keeping Barcelona level-headed.
The Rosario native has scored seven of the Blaugrana's last 10 goals across all competitions, ignoring the disquiet surrounding his unsigned four-year contract and knuckling down in a revived false nine role under new boss Ernesto Valverde.
Messi's ability to drag defenders out of position from that slot is unrivalled in football, and intelligent use of his body and eyes in the lead up to his second goal was enough to trick Buffon into leaning one way, while the ball was smacked low to his other side.
The images of a disconsolate Messi standing away from his Argentina teammates as his country lurched to a 2014 World Cup final defeat went viral. Many criticised him for apparently shirking his duties as a skipper while Javier Mascherano did his best to rally the troops, but in a moment of crisis - well, as close to a crisis you can get when your club employs Messi, Andres Iniesta, and Luis Suarez - the diminutive 30-year-old has been the quiet yet reassuring presence.
(Photos courtesy: Action Images)