3 trades the Canadiens should explore
Eric Bolte-USA TODAY Sports
Montreal Canadiens general manager Marc Bergevin is anything but satisfied, he's constantly working the phones, looking to add to a team that sits atop the NHL standings with 36 points.
It's almost impossible to get a read on the shrewd GM. Bergevin, who earned a contract extension Wednesday through the 2021-22 season, is as quietly aggressive as they come and is well known for pulling off boldly unpredictable moves when they're least expected.
Although prognosticating Bergevin's potential moves is a dubious proposition at best, one thing is certain: he's constantly trying to improve his team without mortgaging the future. There are several intriguing scenarios he should examine in order for his team to continue its course as a league powerhouse.
Here are three potential trades the Canadiens should explore:
1. Acquire a reliable, temporary backup goalie at a low cost
First thing's first, the Canadiens must allow Carey Price to take his sweet time returning from a nagging lower-body injury.
Mike Condon proved he's more than capable of filling in for Price when called upon, but it's unfair to ask a rookie to make nine consecutive starts in the NHL's most pressure-packed crease. His 7-2-2 record, 2.16 GAA, and .916 save percentage are solid, but he faltered in the final three starts of the aforementioned stretch, giving up 10 goals on 57 shots. Condon's struggles, combined with zero trust in third stringer Dustin Tokarski, forced Price to rush back into action. Three games later, he re-aggravated his injury. The Canadiens can't afford to make the same mistake.
It's impossible to replace a Hart Trophy winner, but the Canadiens can fill the void by finding another reliable option to share the crease with Condon on a temporary basis. Look no further than Anaheim Ducks goalie Anton Khudobin.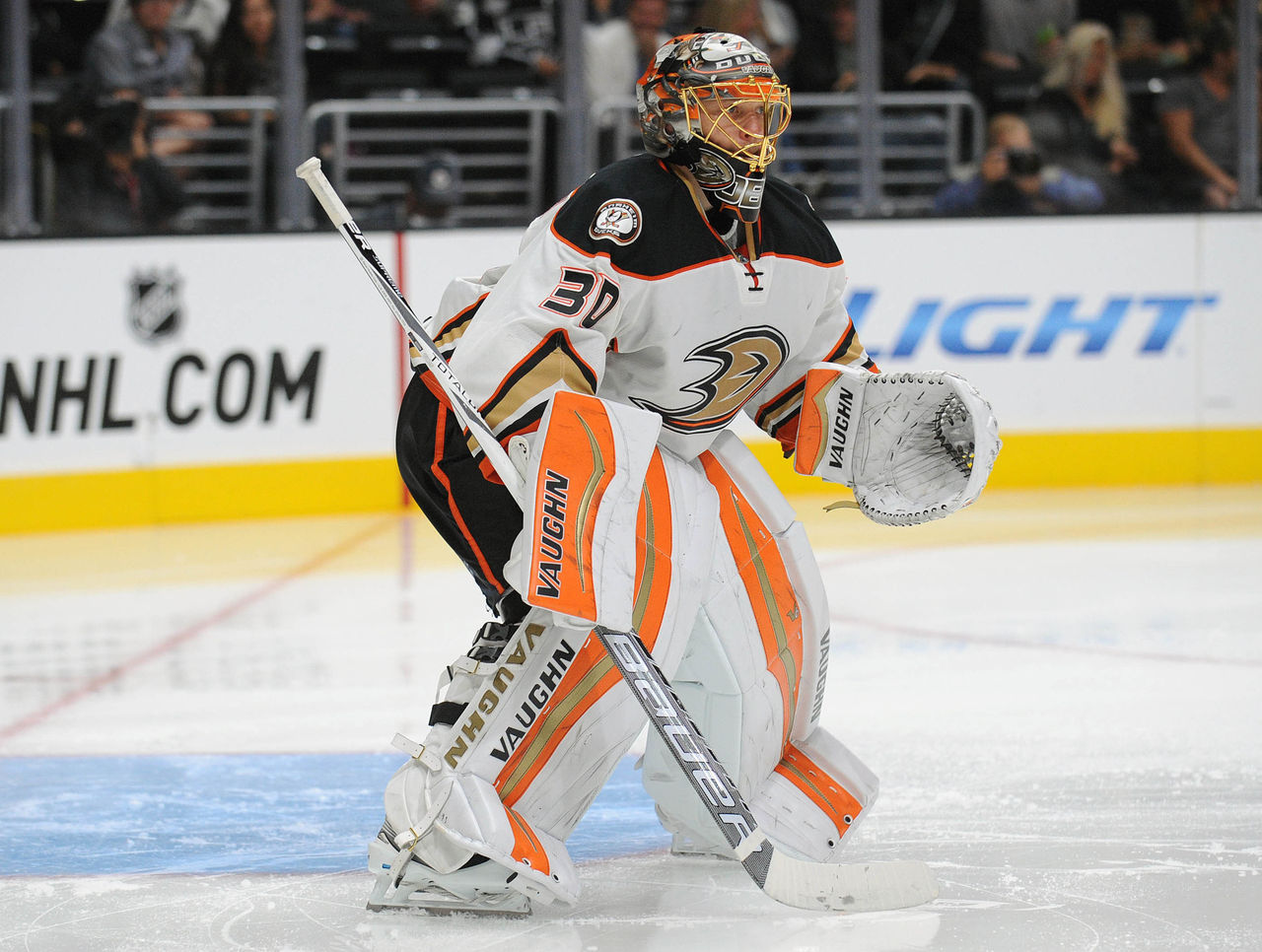 With Frederik Andersen again putting up solid numbers, accompanied by the return of 22-year-old youngster John Gibson, Khudobin is undoubtedly the odd man out. He's struggled this season with a 2.70 GAA and .908 save percentage, but it's important to consider the Ducks don't appear to view clearing traffic or eliminating rebounds as a priority. The 29-year-old would be a good fit in a Montreal system that's among the league's best at negating second chance opportunities.
With a .918 save percentage in 99 career NHL games - 70 of which came with a terrible Carolina Hurricanes team - Khudobin has proven he's more than capable of serving as a reliable backup. Next to Condon, the Canadiens would possess a much needed duo that would allow Price the time he needs to get back to 100 percent. Khudobin is an unrestricted free agent at season's end, so the return could be minimal. It's time to examine Khudobin as a potential target via trade.
2. Trade Jarred Tinordi for a forward in a similar situation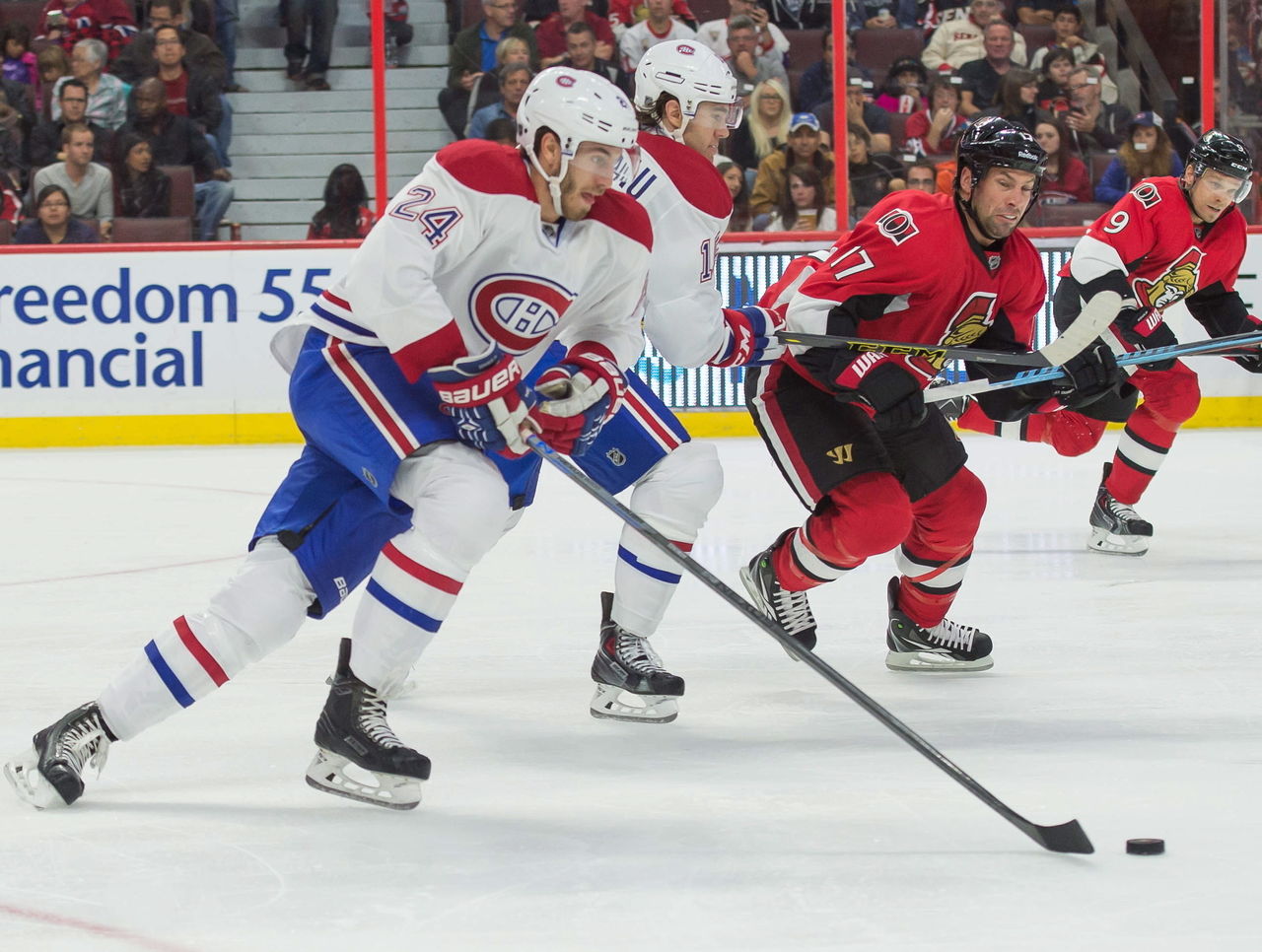 Tinordi's time in Montreal has finally run its course.
The 23-year-old finds himself in a rather unfortunate situation, sitting eighth on the Canadiens' blue line depth chart, and other than a brief conditioning stint, regular playing time with the AHL's St. John's IceCaps isn't an option as they'd never risk putting him through waivers. Thus, Tinordi hasn't played a single game this season. There's no other option but to part ways with the former first-round draft pick. He's very likely coveted, especially by rebuilding franchises and teams looking to add a physical 6-foot-6, 230-pound defenseman with upside. The Columbus Blue Jackets fit the mold.
Sitting 28th with 72 goals against, Columbus is a struggling team in desperate need of defense. Outside of Ryan Murray, the future isn't exactly bright. Blue Jackets' forward Kerby Rychel appears to be on a similar course to Tinordi's tenure in Montreal. Often at the center of trade talks, Rychel is struggling to find regular NHL playing time. He's spent the majority of his career in the AHL, and hasn't surpassed 10 minutes of ice time in any of his seven games with the Blue Jackets' this season; highlighted by a season-low 5:23 in his last game. A change of scenery could benefit both players.
3. Make the boldest of moves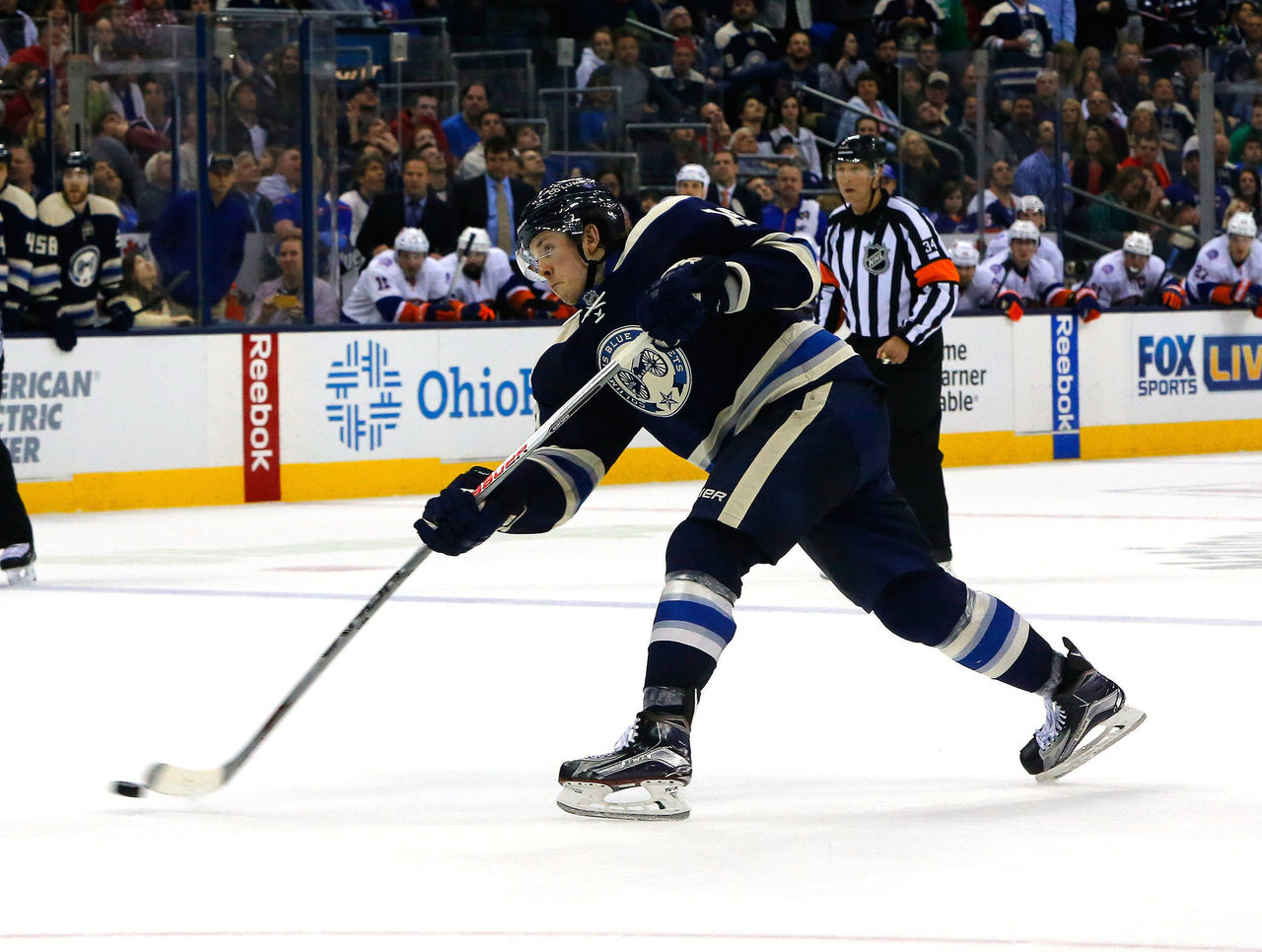 There isn't a bolder move to be made than landing Ryan Johansen.
It would take an absolute ton for Blue Jackets GM Jarko Kekalainen to even entertain the thought of trading a player of Johansen's caliber, but the Canadiens may possess the assets to start the conversation.
The 23-year-old fits the mold of Bergevin's dream addition: a young, proven, top-line scorer who fits into the teams plans both now and in the future. Bergevin is often reluctant to sacrifice coveted future pieces for the simple addition of a top-six forward, but he'd surely have no problem doing so for a potential young star in the making.
With reports Johansen is "softly in play" on the trade market, there's no harm in calling. Bergevin has made building through the draft a priority, developing a promising future with a plethora of intriguing prospects. With the likes of Nikita Scherbak, Michael McCarron, Charles Hudon, Noah Juulsen, Zachary Fucale, Jacob de la Rose, and even Tinordi in the system, Kekalainen may see a potential suitor for his once-untouchable forward.