The decline of Russians in the NHL, and the 5 forwards poised to bring them back
A little more than a decade after the NHL saw Russian players become a mainstay, their numbers in the league peaked. They completed that slow but steady rise from four Sergeis and five others in 1989-90, to 72 total Russians (10 Sergeis!) in the 2000-01 season.
That season was littered with import stars, including Sergeis Fedorov and Samsonov, Alexeis Kovalev and Yashin, and other stars from Pavel Bure to Alexander Mogilny and beyond.
The total number of Russians league-wide tailed off incrementally through the lockout of 2004-05, a period that saw many find comfortable jobs in other leagues around Europe. Understandably, the following NHL season featured a significant dip in Russian players, the total dropping below 50 for the first time since 1992-93.
Then came the creation of the KHL in 2008, followed by a steady infusion of money and, in turn, more desirable jobs. "Stay home and take a million bucks to play in Magnitogorsk, or grind out third line minutes for league minimum in North America?" isn't that tough of a call for a Russian player.
While the most elite players still lusted after everything the NHL had to offer, the uptick in talent and interest in the KHL planted the seeds of a Russian dream: could the KHL rival the NHL? As more and more Russians were convinced to stay home, the NHL, headed for another lockout-burdened season in 2012-13, was home to the fewest Russians in more than 20 years - a mere 29.
Fortunately for the NHL, that 29 still included the bulk of their best, given the obvious appeal of the NHL's top dollars, lifestyle, and quality of play.
Of late, that KHL dream has come apart. The league's finances (bankrupt teams and inconsistent payment of players), the general governance (From Vladimir Putin to Dmitry Chernyshenko to whoever takes his spot in about eight minutes), and the watered-down quality of play have all contributed to a Russian rebirth of sorts in the NHL, at least on the top talent front.
The NHL saw 35 Russians play last season - with an average age of just 26 - and this year, a handful of those younger forwards are poised to become some of the NHL's most dangerous players.
As Russia's biggest NHL stars continue to contribute while sneaking out of their career primes - names like Alexander Ovechkin (30), Pavel Datsyuk (37), and Evgeni Malkin (29) - this new wave looks to be ready for the torch whenever it's time for it to be passed.
Here are five young Russian forwards at the crest of the wave, all of whom are shaping up to be dynamite offensive forces for a good decade-plus in the NHL.
Evgeny Kuznetsov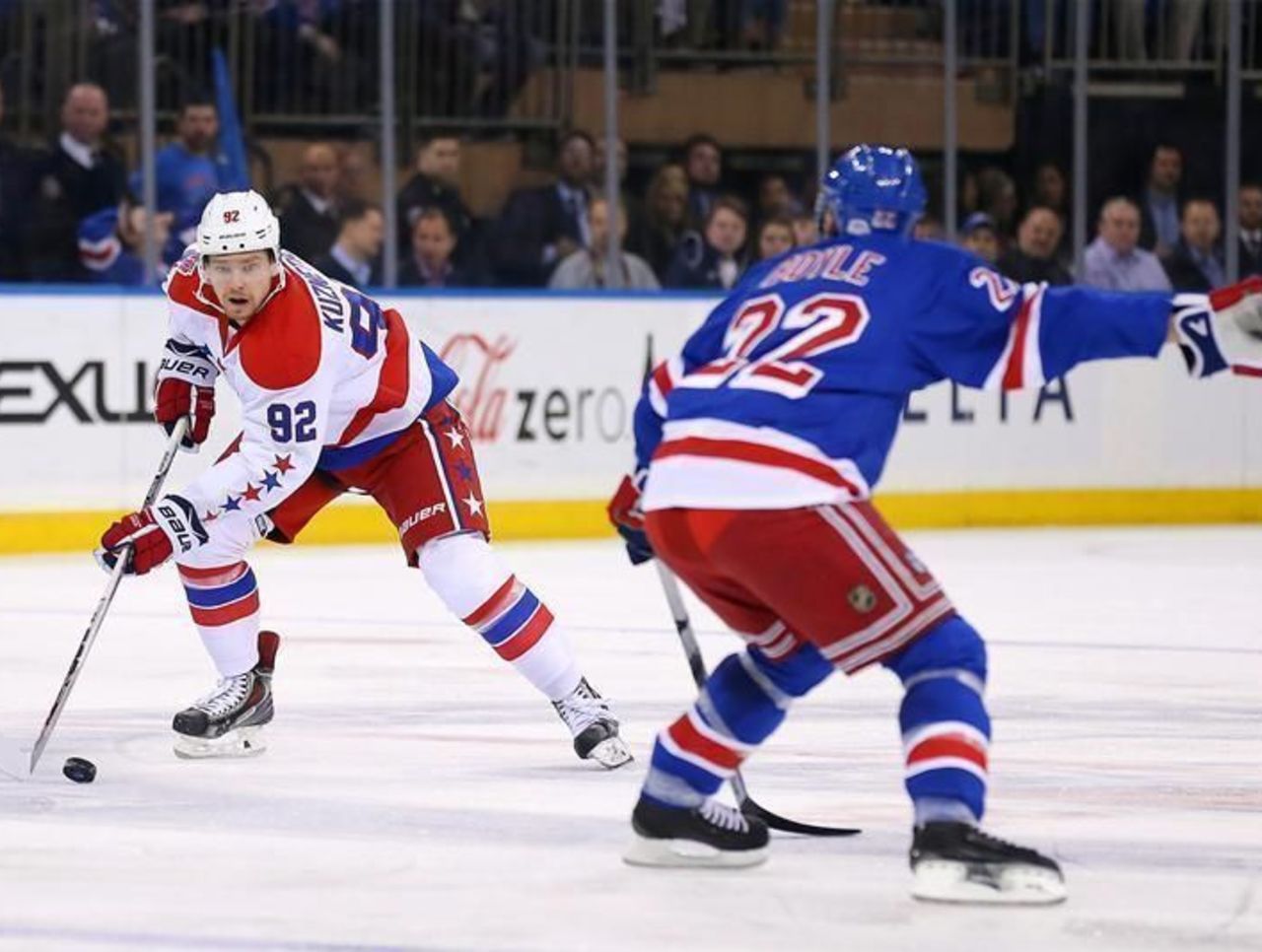 Kuznetsov has yet to play 100 regular-season NHL games and just turned 23 in May of this year, but he's ready to take a serious offensive step. Did you see him in playoffs?
Playing at 6-3 and a mere 172 pounds last season couldn't have been easy, but he still managed to record 37 points over 80 contests and another seven in 14 hard-fought post-season games.
Expect a heavier, more comfortable Kuznetsov to get more minutes and better linemates and become a serious threat.
Nail Yakupov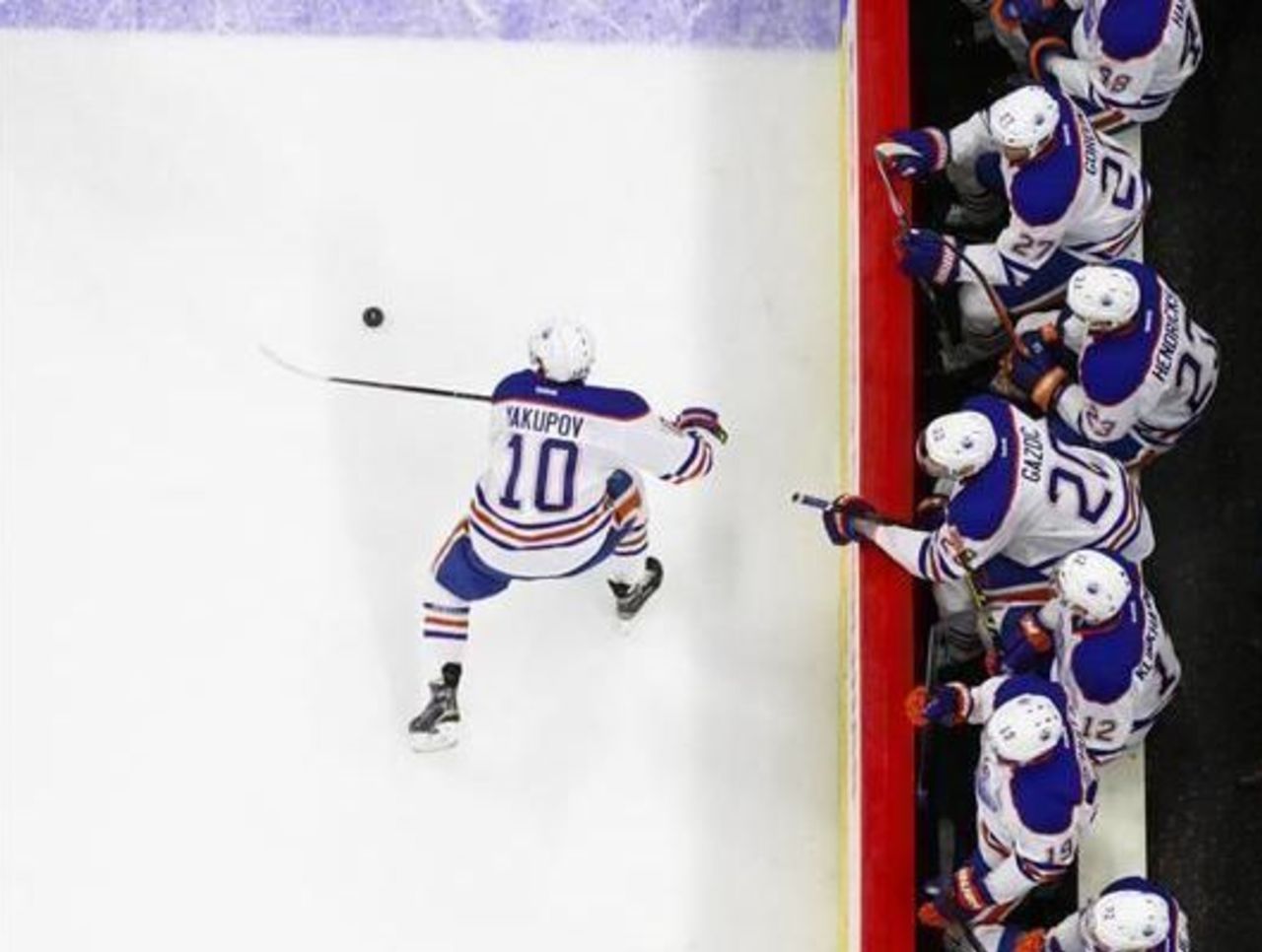 It's time for Yak. Hear me out on this one.
The Russian sniper is only 22 (he'll get there a couple days before the Oilers' season starts), and is headed into the coveted "breakout year," his fourth in the NHL.
Yakupov has had a rough go of it over the past couple years, and bad can snowball to worst-case scenario pretty quick in hockey. His coaches have benched him and scratched him and played him with grinders and stepped on his offense and screamed about his defense 'til the kid didn't know which way was up.
Well, exhale.
It's time for a fresh start with a new coach on an improved team with (likely) better linemates.
This is a kid who scored 17 in 48 games as a rookie and started to show signs toward the end of last season that he's ready to put biscuits in the basket (he had eight in his final 24 games). It's not hard to imagine a talent with a shot like Yakupov getting off to a better start, gaining confidence, and cruising past the 20-goal mark with relative ease.
Nikita Kucherov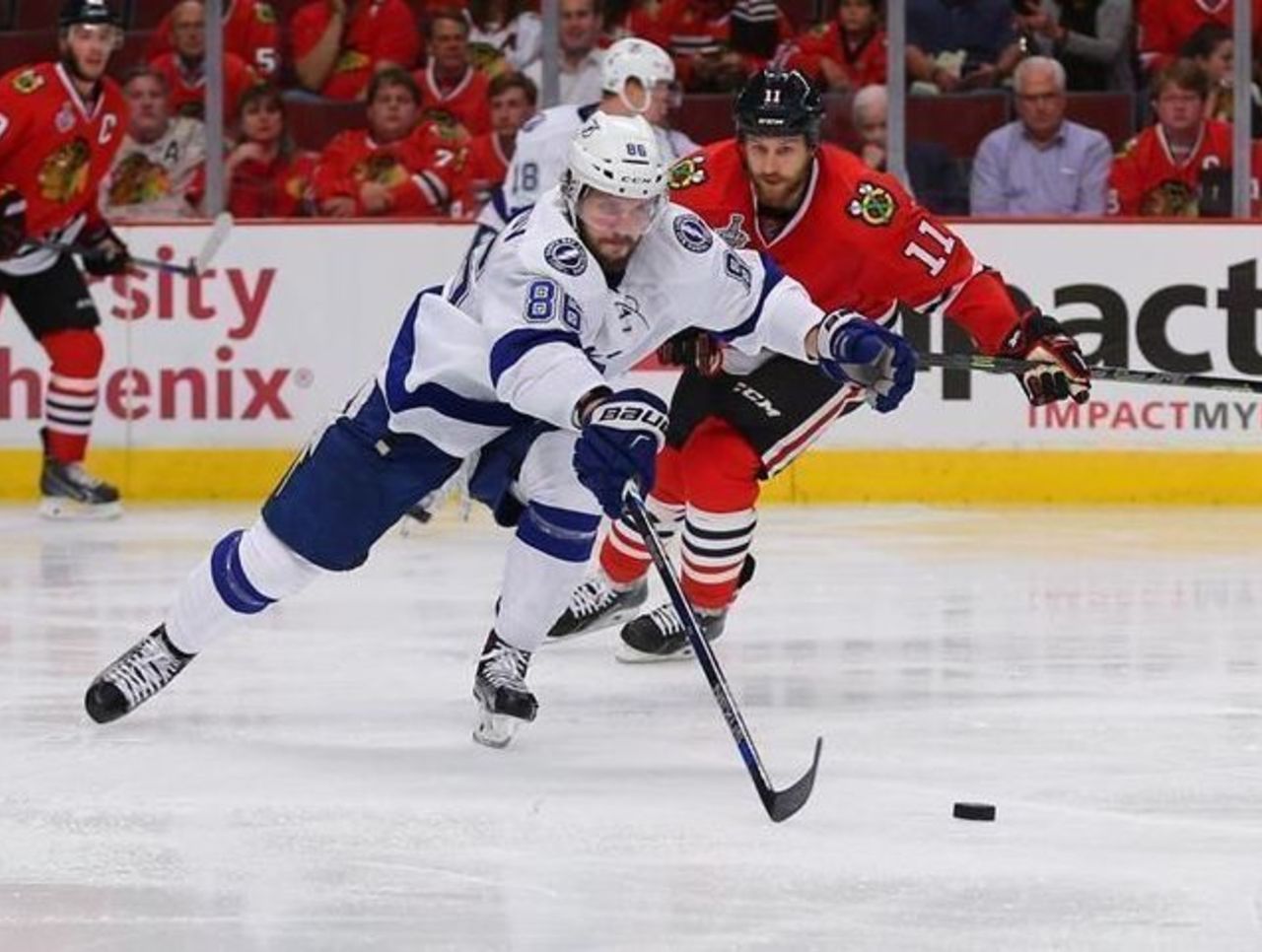 Unbelievably, Kucherov just turned 22 this summer and only has a mere two NHL seasons under his belt. I say "unbelievably" because the young Russian is coming off a season that saw him finish on the first page of the NHL's scoring leaders list, tallying 65 points while falling a goal shy of 30.
He followed that up by scoring 10 goals and 22 points in 26 playoff games, falling just a point shy of Patrick Kane and linemate Tyler Johnson for first. Not sure about the depth of your hockey knowledge, but in the NHL, that's referred to as "good."
As a member of the "triplets" line - a group of incredibly dynamic offensive talents - Kucherov will be part of a trio making defenders look silly for years.
Valeri Nichushkin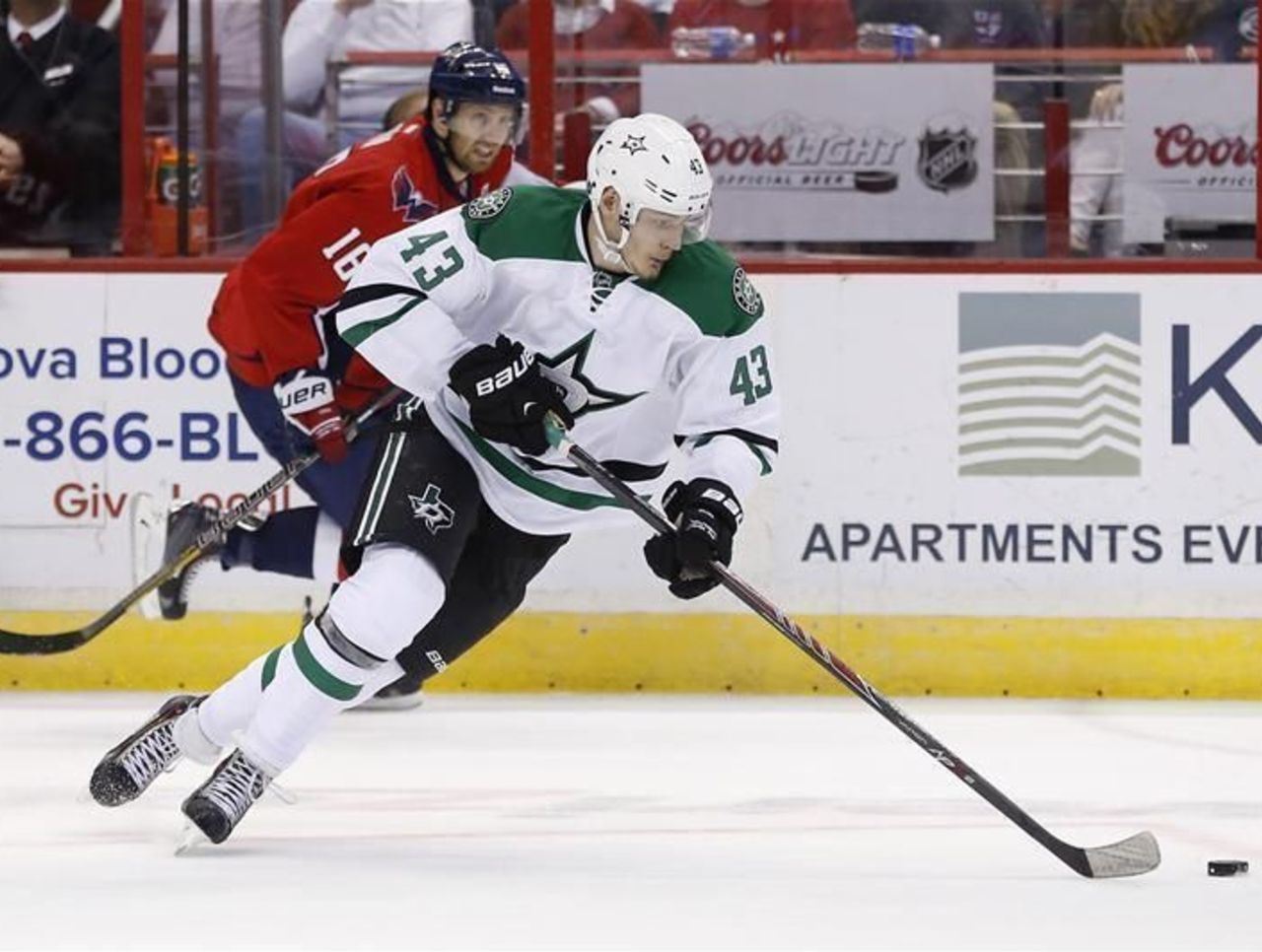 Will play this season at 20 years old.
Is 6-4, 215.
Skates like a freight train.
As an 18-year-old in the NHL, Nichushkin did the type of dynamic, unbelievable things that made you think, "Wait, the Stars picked up Evgeni Malkin?" He scored 14 times that season to go along with 20 assists - and then disaster struck. He missed all but eight games of the 2014-15 NHL season after requiring surgery on his hip.
Hockey fans in Dallas should be excited about the potential of a fully functional, older, hungry Nichushkin in their top six this season. You never know what to expect after that much time off and major surgery, but give it a little time, and I suspect he can start to live up to his heaping helping of potential.
Vladimir Tarasenko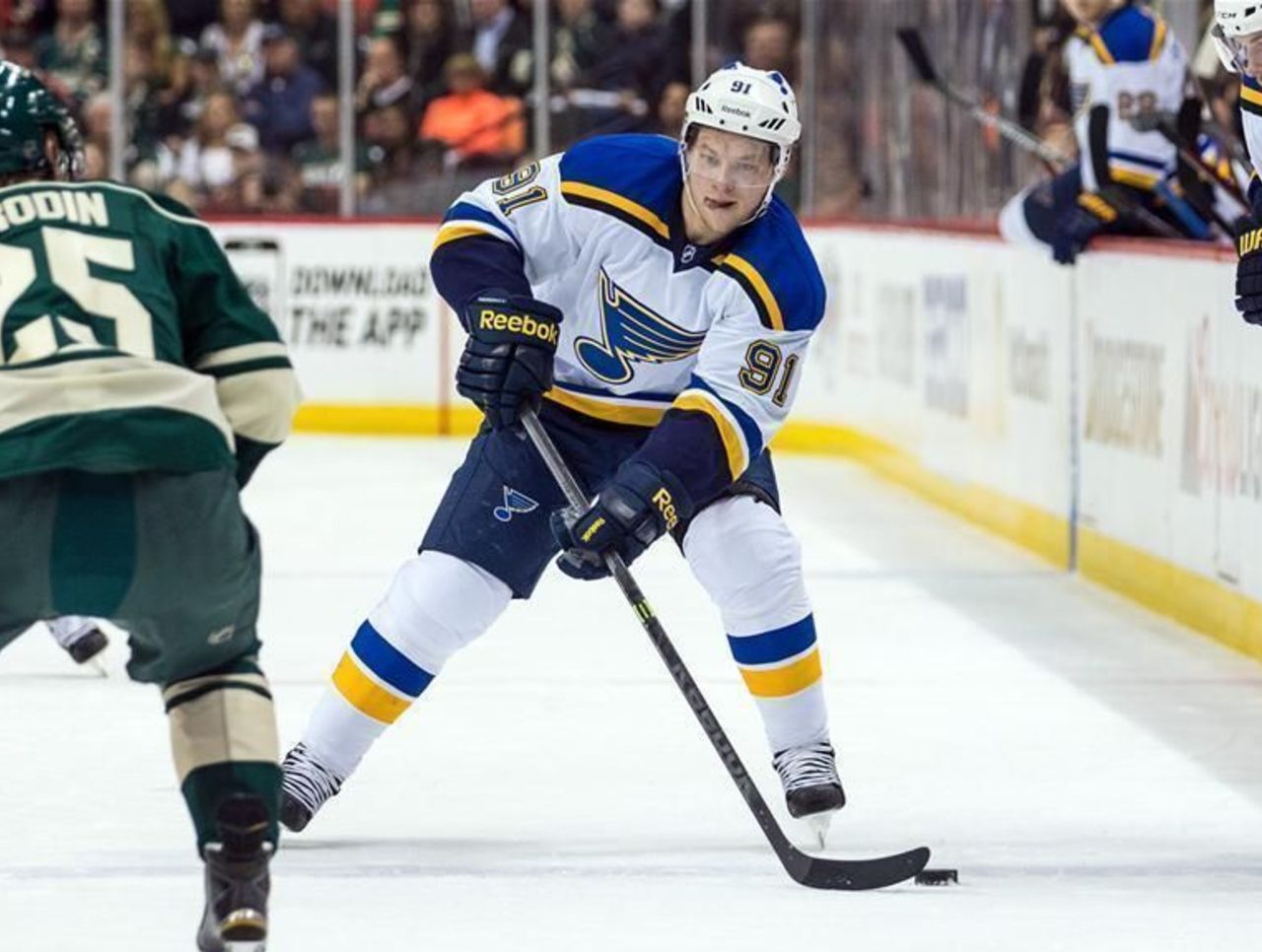 Oh right, that guy.
The "Tarasenkshow" is no longer just hype and hope; it's pure substance. After eclipsing the 20-goal mark in 63 games two seasons ago, he came back like a house on fire for his third NHL season, leading the Blues in goals and points with 37 and 73, respectively, good for 10th in the NHL. He tacked on another seven points in six playoff games.
Tarasenko, like Kucherov, is much less "on the journey," and far more "at the destination" than the others.
There's really not much more to add. This season, the 23-year-old superstar comes back for his fourth campaign, already entrenched as one of the league's biggest offensive threats.
********
As Ovechkin, Malkin, Datsyuk and the other aging Russians start their inevitable declines - time, she is undefeated, after all - a wave of quality Russian stars are on the way to fill the void. Their overall numbers may stay down, but it seems at least a safe bet the top-end talent will be sticking around for a while.