3-on-3: What's up with the Oilers, coaches to fire, and the teams ready to move in the standings
3-on-3 is one of hockey's most wide open, exciting personnel situations. It also provides a fitting title for our weekly series where three of theScore's NHL writers answer three hockey questions. Submit yours to Justin.Bourne@theScore.com.
Which team is currently the farthest from where they'll end up in the standings?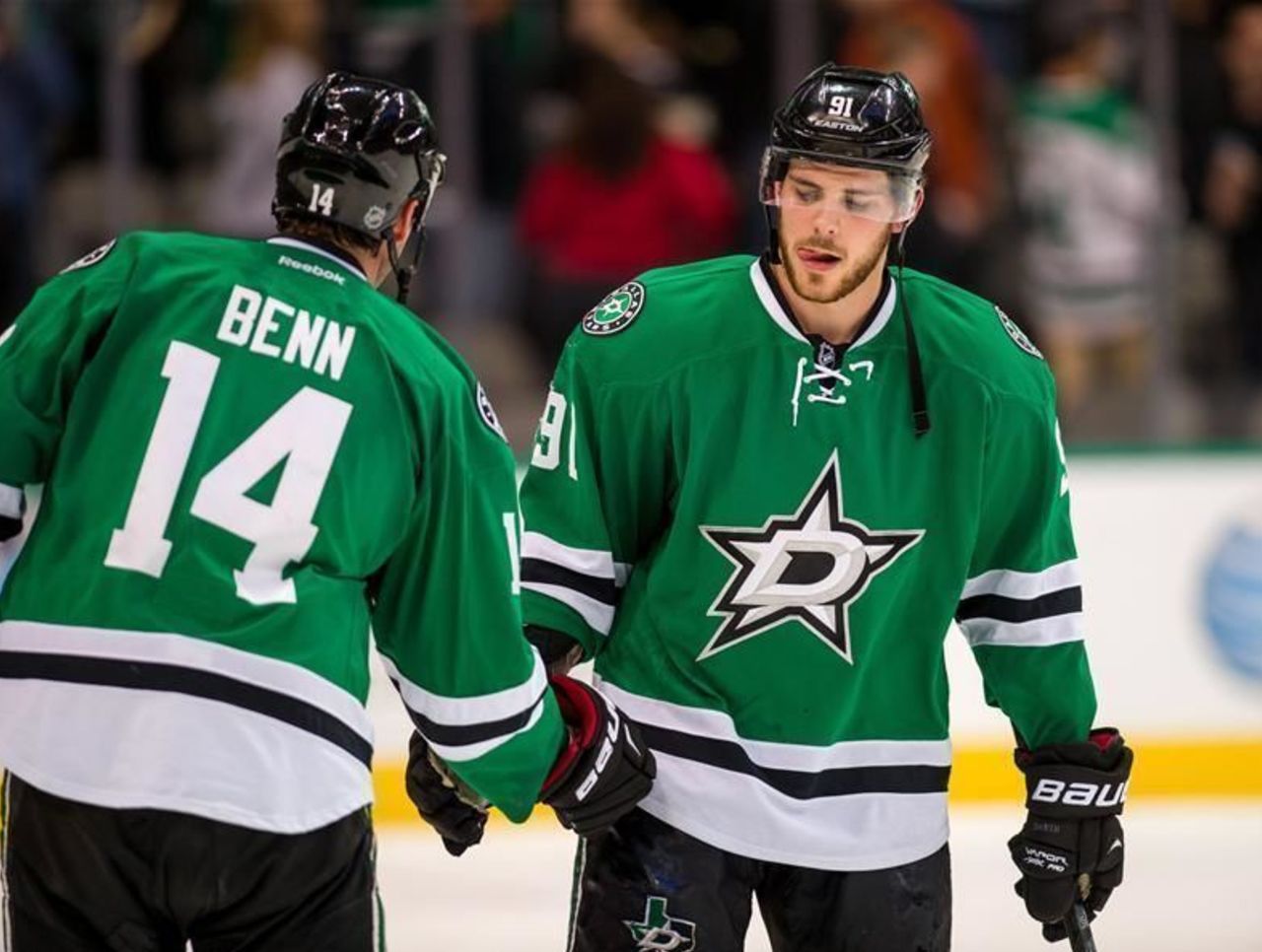 Justin Bourne: As things currently sit, the Columbus Blue Jackets are 6-13-2 through 21 games. The Buffalo Sabres - a team with management trying to ice a losing squad - are 6-13-2 through 21 games. Come on. That's not Columbus.
They've lost the most man-games to injury in hockey. They've yet to play a game with their four best centers. They're without two of their best D-men. They're hurt, hurt, hurt. But they won't be all year, and they play in the Metro. As they get healthier, they'll get better.
Ian McLaren: Dallas could not have scripted a worse start to the season. After a series of moves pulled of by general manager Jim Nill that infused the Stars with a new hope and put the them on the edges of the Stanley Cup conversation, Dallas experienced an early seven-game losing streak and dropped to the bottom of the uber-competitive Central Division. Now in the midst of a three-game winning streak and led by the NHL's leading goal scorer in Tyler Seguin, the Stars are slowly but surely climbing back to respectability and into playoff contention. With the back end starting to stabilize and balance being found up front, the Stars should rise as quickly and excitingly as John Klingberg.
Thomas Drance: The Calgary Flames aren't just not a playoff team, they're actively really bad.
Sure they give an honest effort every night, upgraded in net, have been performing well with their top-centermen all injured, and have a very legitimate top-pair. That's all positive news, but that's about it. This team still has a 20-year-old top-line center, no credible forward depth to speak of, and no top-end offensive talent up front. Over the course of 82 games, that will catch up to them. 
In the early going they've ridden extremely favorable bounces at both ends of the rink, but they're the second worst team in the NHL at controlling the flow of play at five-on-five (or, put another way, the worst team in the NHL non-Sabres category). This Flames team is going to run into a stretch of brutal losses soon enough, and all of the feel good early season story lines about their super duper comeback-ability and effortiness will be exposed for the bankrupt, repetitive fraud that it is.
Which NHL coach gets the axe first?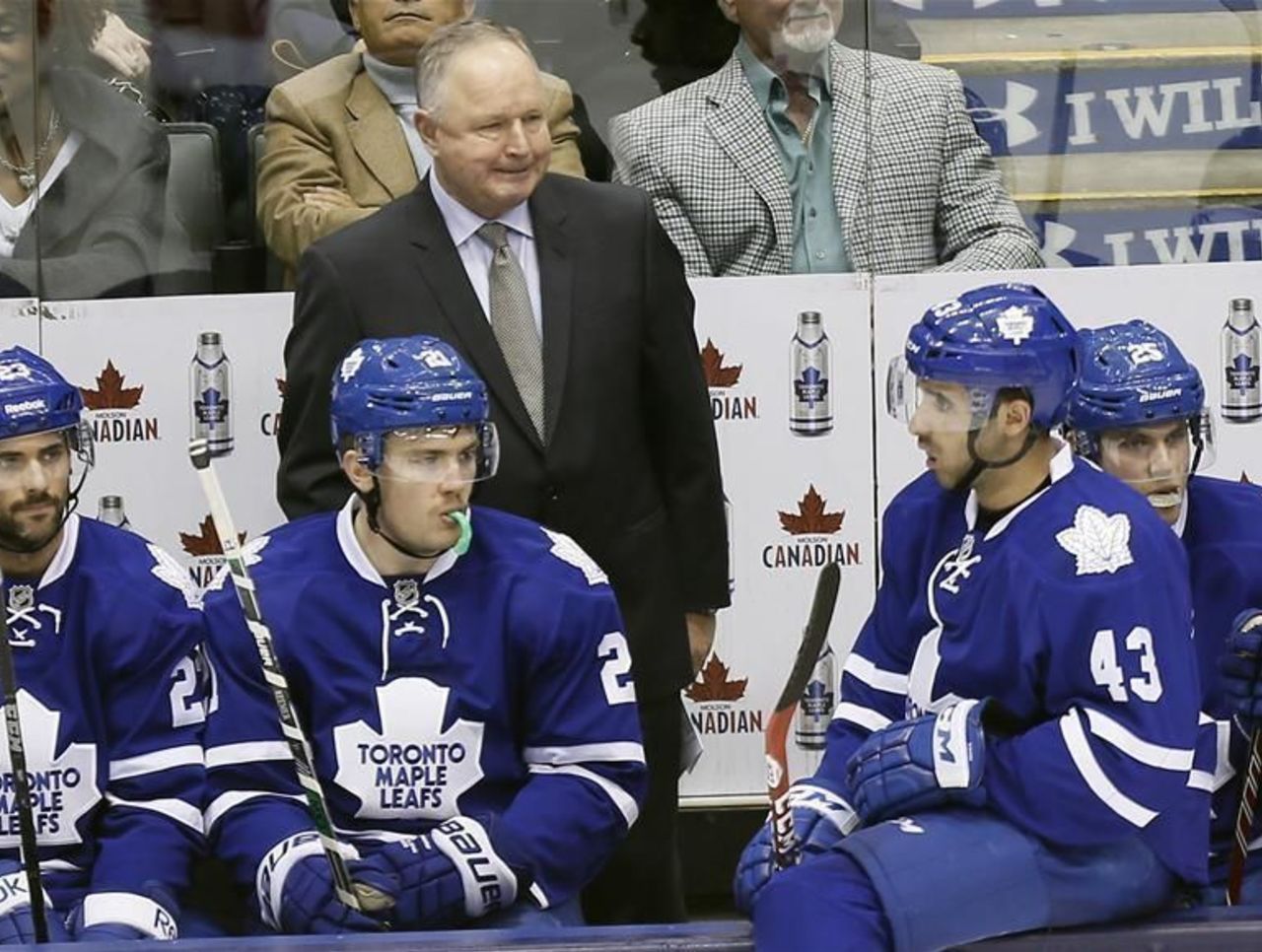 JB: I don't necessarily agree with the move, but my money is on Todd McLellan in San Jose. This team seems desperate. They had a weird off-season of thug-signing, they actively tried to move on from Joe Thornton and Patrick Marleau as the faces of the franchise, and they're now a game above .500 in a brutal division. 
Their schedule coming up isn't particularly daunting, which means they're ripe for a bum loss and a snap reaction. You can't trade everyone and that team is too stacked to be this average. All that points to swapping in a new head coach.
IM: Historically, New Jersey Devils general manager Lou Lamoriello has proven to be no stranger to the mid-season shakeup behind the bench, and that could spell bad news for Pete DeBoer. So far this season, the revamped (yet decidedly aged) Devils have somehow managed to post a losing record in a weak division with an elite-level goalie on their side. In fairness, the Devils have been hit by the injury bug, but DeBoer has made questionable moves in terms of the usage of his young defensemen and a complete lack of a goalie rotation. Barring a trade, a coaching change is generally seen as the best way to jolt a struggling club, and DeBoer could find himself on the outs if things don't turn around soon.
TD: I'm going with Randy Carlyle.
I think the Oilers have changed coaches too often, which should buy Dallas Eakins some time. 
Carlyle has had time, and he's shown that he has no idea how to coach a contemporary NHL club. New management has to see the success that players like Mikhail Grabovski, Carl Gunnarsson, Clarke MacArthur (among others) have had since leaving Toronto, and the struggles of players who've been brought in since Carlyle's arrival (David Clarkson, in particular) as a major red flag. Maybe the Maple Leafs have a succession plan based on, I don't know, a certain coach on an expiring deal in a nearby American market. Maybe that buys Carlyle the full season. 
I doubt it though. At some point, for a second consecutive season, Peter Horachek will step into the breach and replace an overmatched head coach. His team will promptly see their underlying performance improve enormously, but he still won't get a top job at seasons end.  
What do you think are the major issues in Edmonton? Why oh why won't it get better?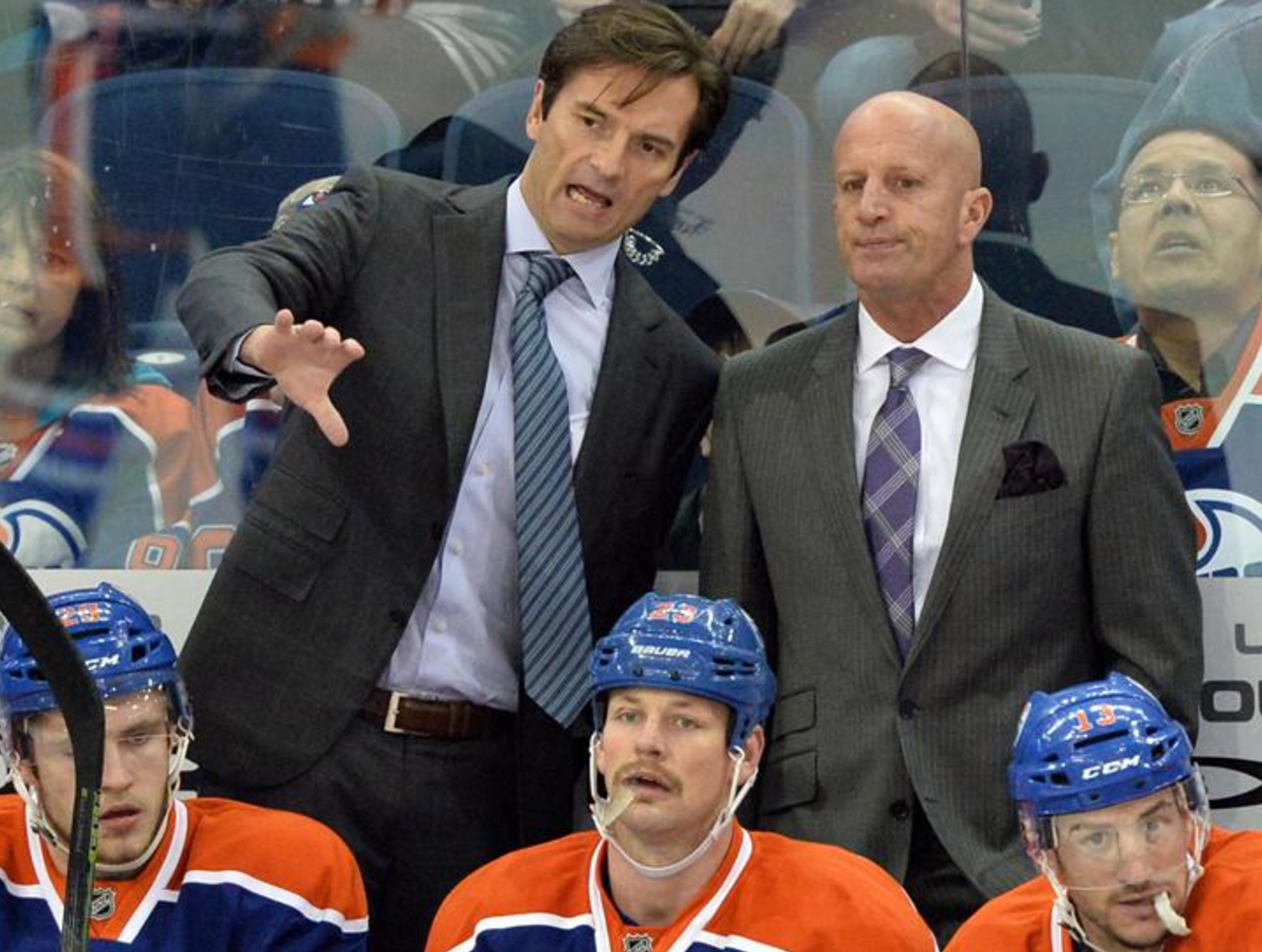 JB: The current Oilers feel like the poor man's version of the St. Louis Blues before Ken Hitchcock took over. You knew they had some good things going on, they just needed that a good push to get the vehicle going in the right direction.
A major problem though - on top of goaltending that obviously needs to play better - is that when you have below average defenseman, your forwards spend more time in their D-zone and have less opportunities to create in transition. Until they add on the back-end they're limiting themselves from being able to use their greatest asset - their young, speedy forwards.
IM: While one would expect a team with so many top picks to improve at some point, the Oilers' hands have been somewhat tied at the Draft table in that they've had no choice but to select the best available player. Fortunately / unfortunately for them, that player has generally been a forward with the kind of talent that all teams would covet, but who's being brought into a situation where there's no support at other positions. They haven't selected a franchise-type defenseman (think Aaron Ekblad) or anything close to high-level goalie, and have been reluctant to exchange young talent to upgrade either position. On top of that, free agents are reluctant to sign with the Oilers because, well, they play in Edmonton. There's no easy fix here, but clearly it's time to make a smart trade or two, and perhaps write this season off in order to secure the rights to Connor McDavid or Jack Eichel.
TD: It'll get better because their goaltending just isn't this bad.
To some extent Ben Scrivens and Viktor Fasth have been hung out to dry by a club that is woefully permissive in their own end. Playing Justin Schultz as much as Eakins has isn't helping matters, on this front, I'd add. Still, the Oilers aren't so bad that their goaltenders should reasonably be expected to have a sub-.900 save percentage at five-on-five over a full season.
Really this team is just a deconstructed cheesecake. All the elements of a good team are there, particularly their high-end forward group, but there's no structure. When everything works out, the result is delicious. Most of the time though it's just a mess, splattered haphazardly all over your plate. 
Comments
✕
3-on-3: What's up with the Oilers, coaches to fire, and the teams ready to move in the standings
  Got something to say? Leave a comment below!