Systems Analyst: How the Jets scored 9 seconds into their game against Columbus
On Tuesday night the Winnipeg Jets opened their road contest against the Columbus Blue Jackets by winning the draw, connecting on five passes, and scoring nine seconds into the game. This apparently turned Todd Richards gum into the bitter flavor of raw rhubarb stalks.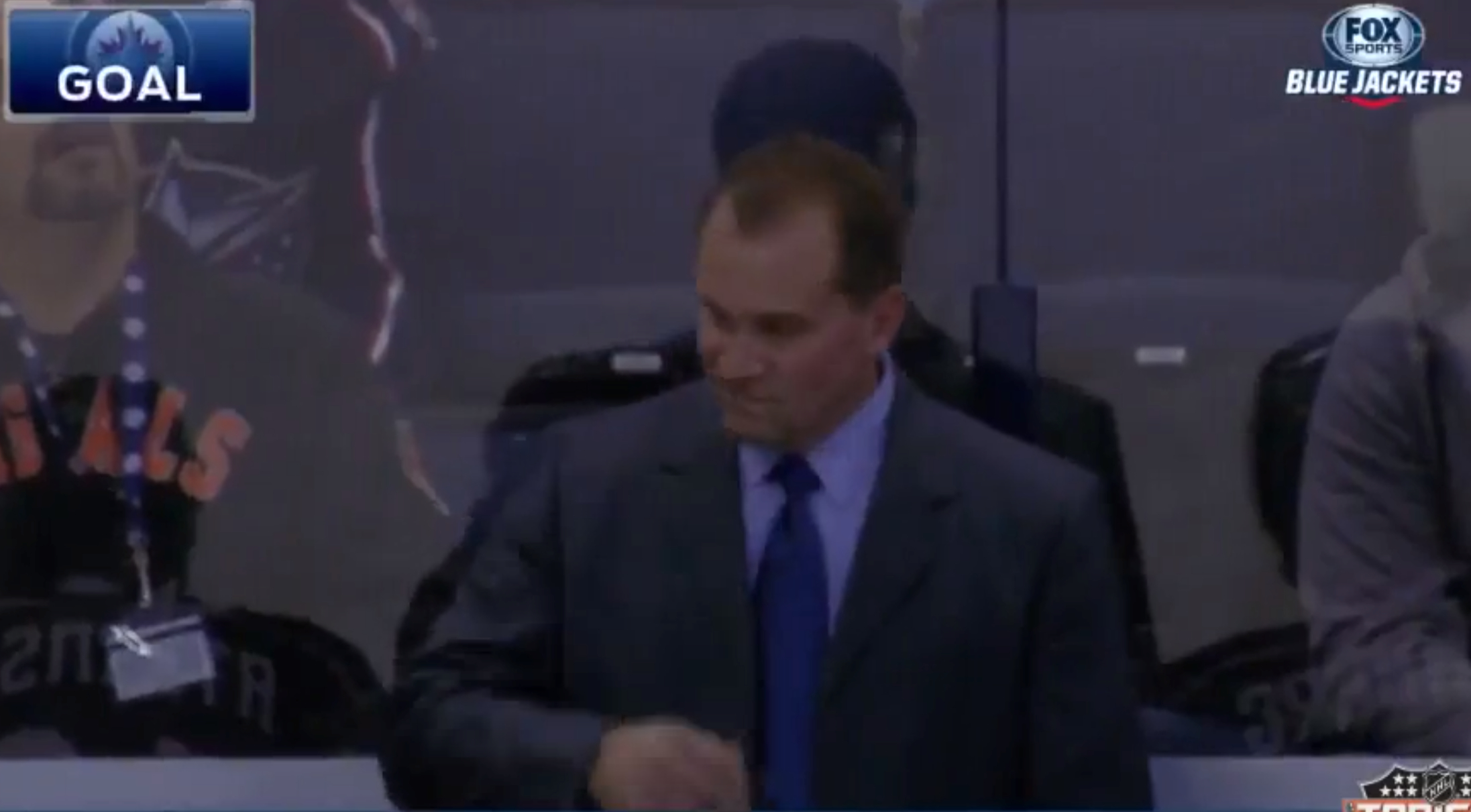 For that to happen off a center ice draw something generally has to go seriously wrong for the defensive team. They're already lined up in set positions dispersed around the neutral zone, they have set ways to forecheck and defend from there, and everyone is on high alert.
Remarkably, the Jets goal wasn't a result of any glaring defensive error, it was the result of their squad making some nice plays while a decent rotation by the Blue Jackets left them in a slightly weaker position to defend. Let's dive in, shall we?
***
Here's what we're looking at: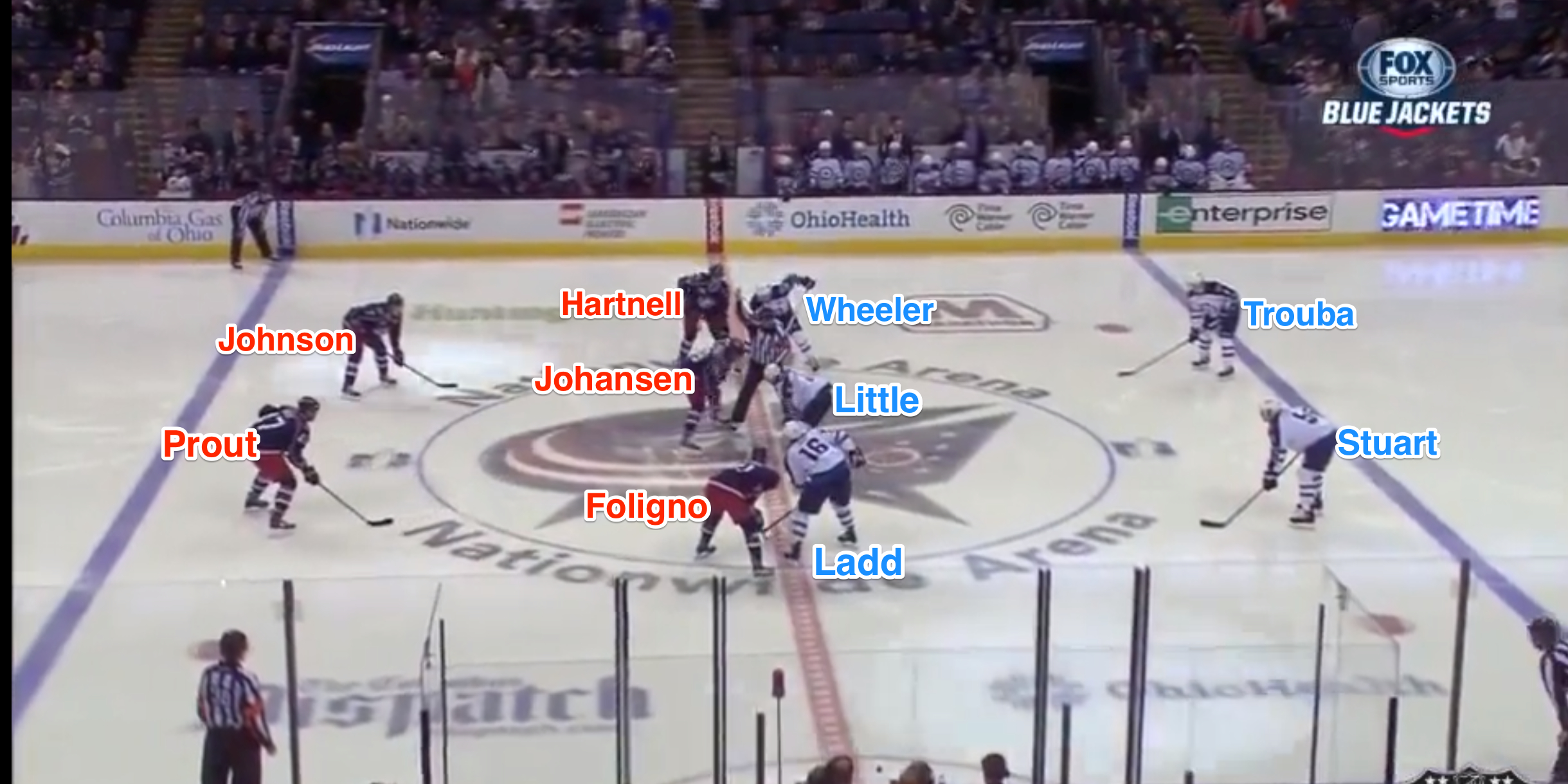 What interests me most is the Jackets' neutral zone forecheck off a lost draw. It presents itself as a 2-0-3 (it isn't) because of mediocre positioning.
After Little wins the draw to Mark Stuart, the right winger (Nick Foligno) jumps down on him.
After Stuart goes D-to-D, Scott Hartnell jumps down on Jacob Trouba.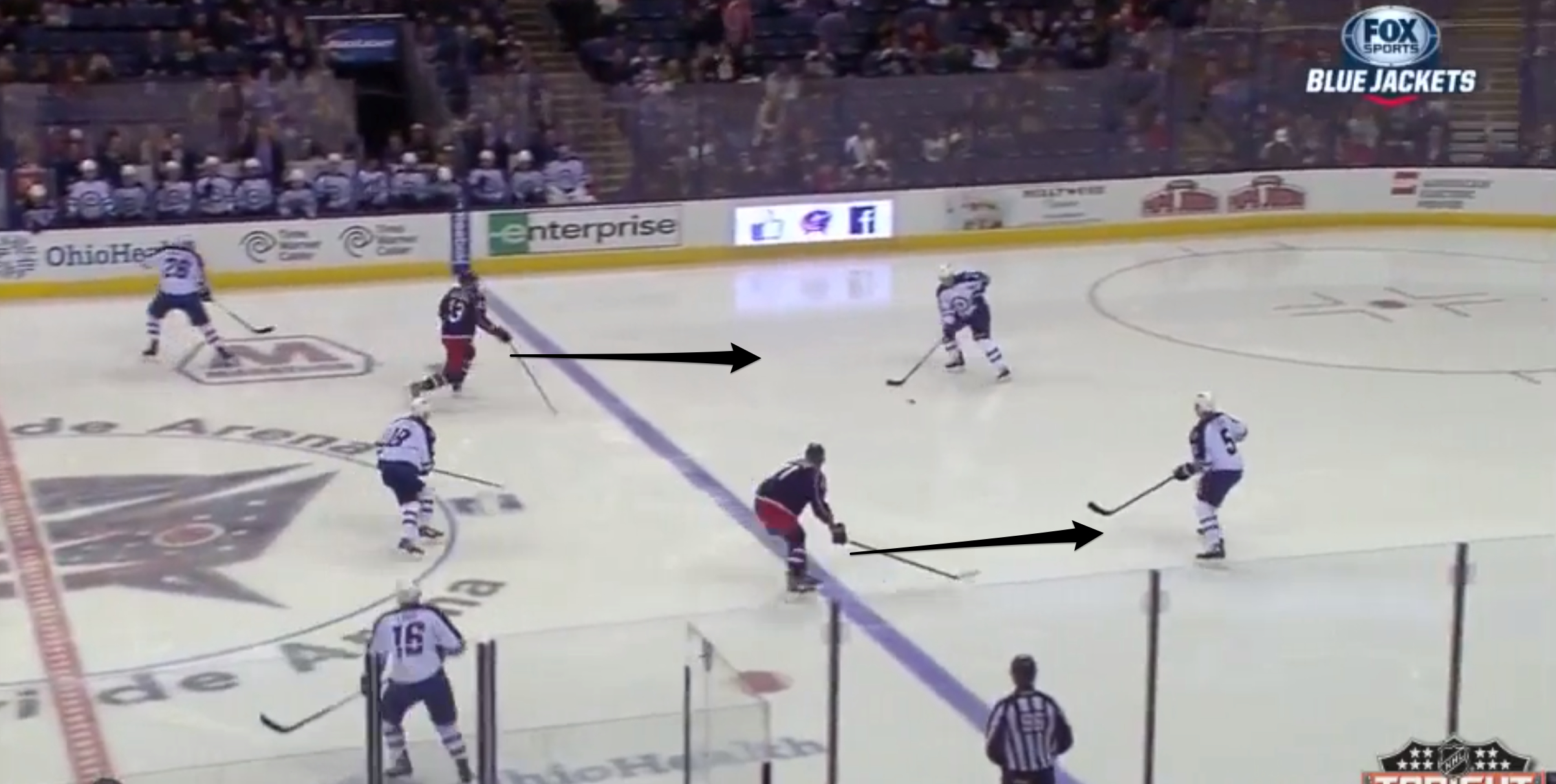 So, we're definitely dealing with a "2" on the forecheck.
What interests me is that in a standard 2-1-2, the "1" in the middle is to be "over top" the opposing center, which Ryan Johansen clearly isn't.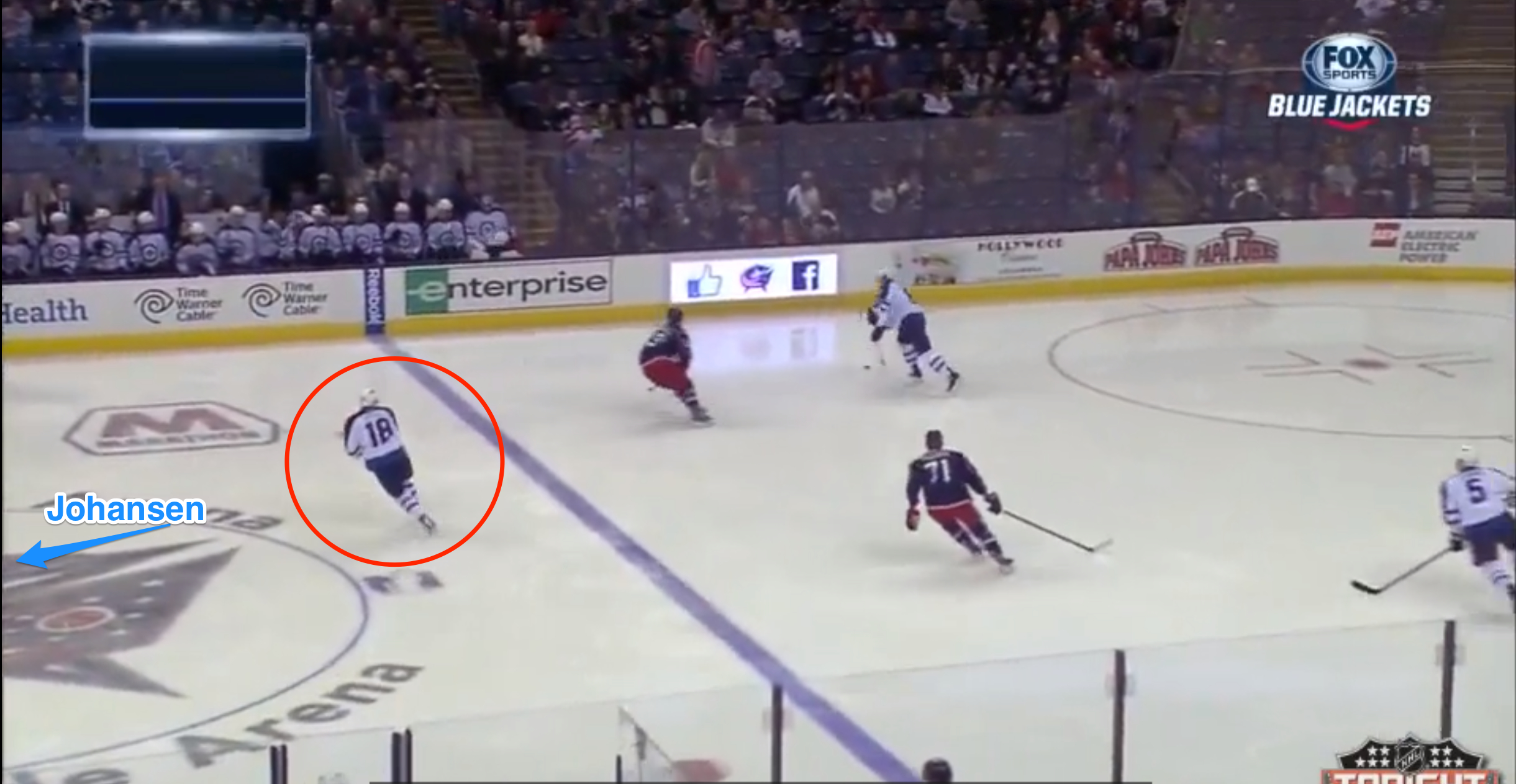 Johnson is instead sagging back, which is somewhat similar to what the New Jersey Devils do through the middle. They sag so they can be aggressive, which sounds odd.
The plan in this neutral zone forecheck is that if a pass goes up either wall, the Blue Jackets D-man on that side will pinch hard on him, hopefully thwarting him from making a play by jamming him up at the red line, and the center (Johansen) will fill in for him.
If the puck were to have been passed to Little in the middle initially, it would be Johansen's job to step up on him. This is an aggressive version of a 2-1-2.
So, when the puck goes up the wall from Trouba to Blake Wheeler, Jack Johnson jumps the route and cuts him off.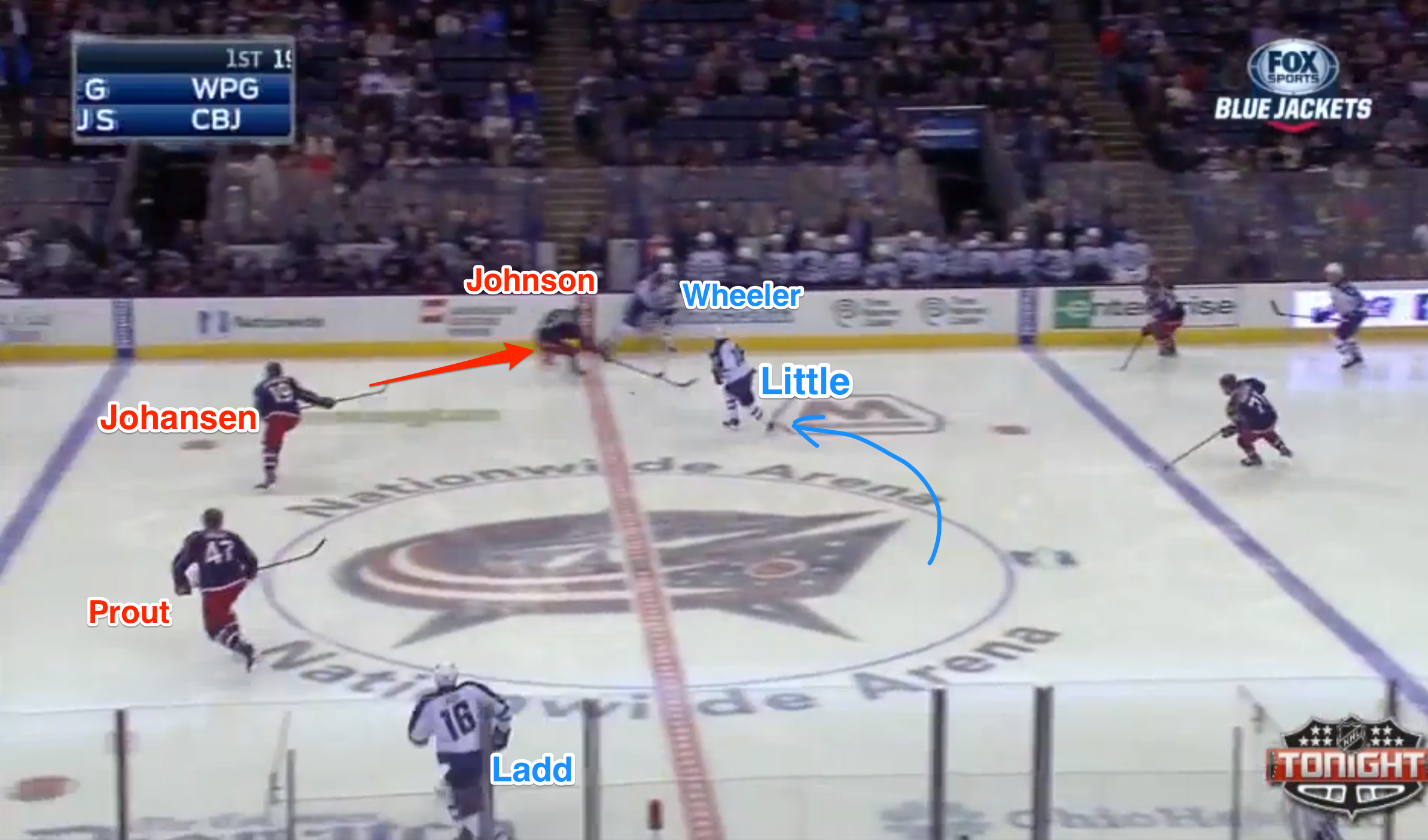 The problems start for Columbus thanks to some quality play by Winnipeg. Little offered beautiful puck support for Wheeler, so with Johansen sagged off, all Wheeler has to do is direct the puck to the middle of the ice and his guy is going to pick it up with speed.
One touch is all he needs.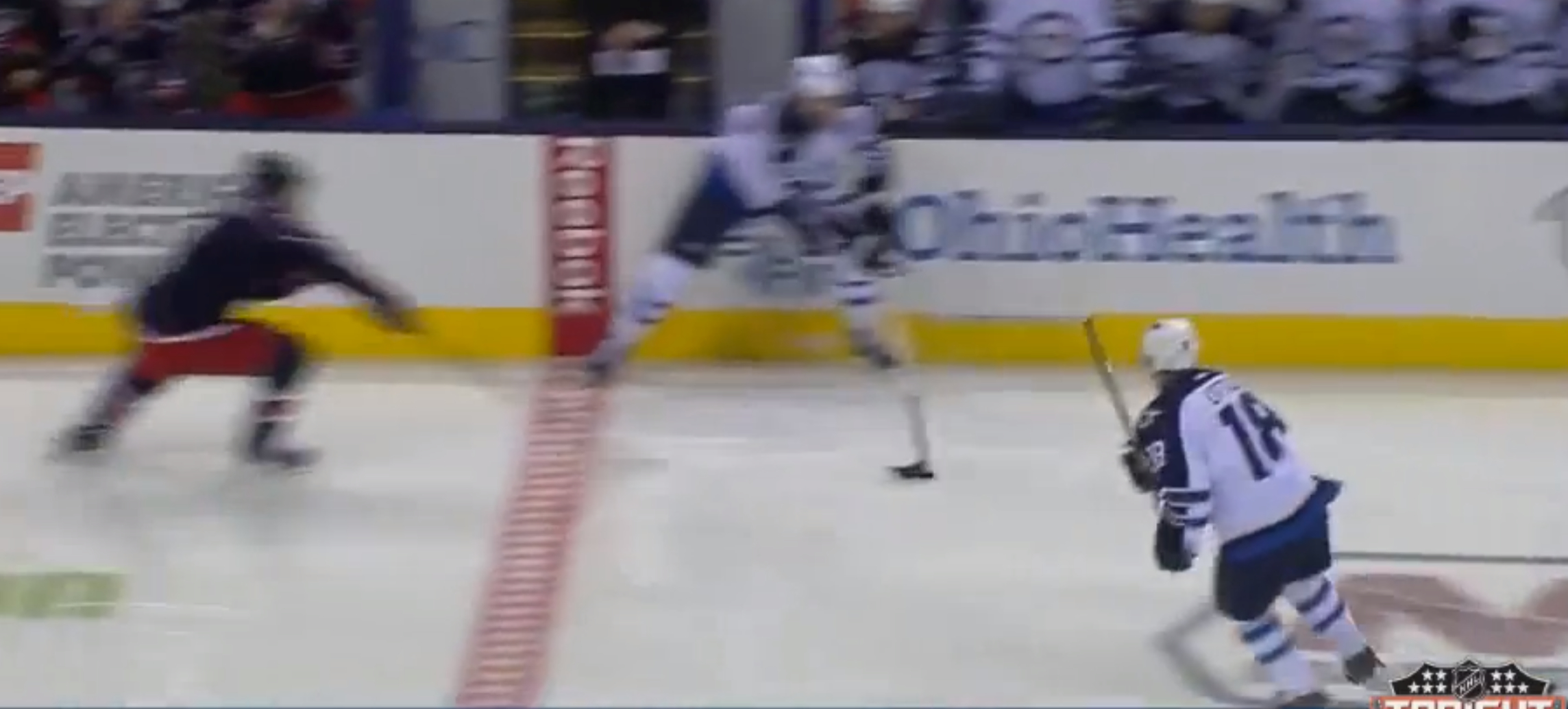 And what a touch it is, as he just redirects it before feeling the pressure from Johnson. You can say the Jackets' D-man was a step late, but he makes the right read fairly quick. Not many D-men could've done more there.
And, you know what that means. Now you've got a center with speed and the puck coming in on a covering forward and a mediocre D-man in just his 100th NHL game.
The problems are compounded for Columbus by the poor gap. This is the thing with centers covering for D-men - yes, you have a player back (THUMBS UP), but that player isn't exactly versed in the fine art of rush defense (CRAP). Defending rushes can seem impossibly hard for covering forwards.
So Dalton Prout backs off (though he doesn't really need to), Ladd gets the puck, and Little is going to hack through the seam.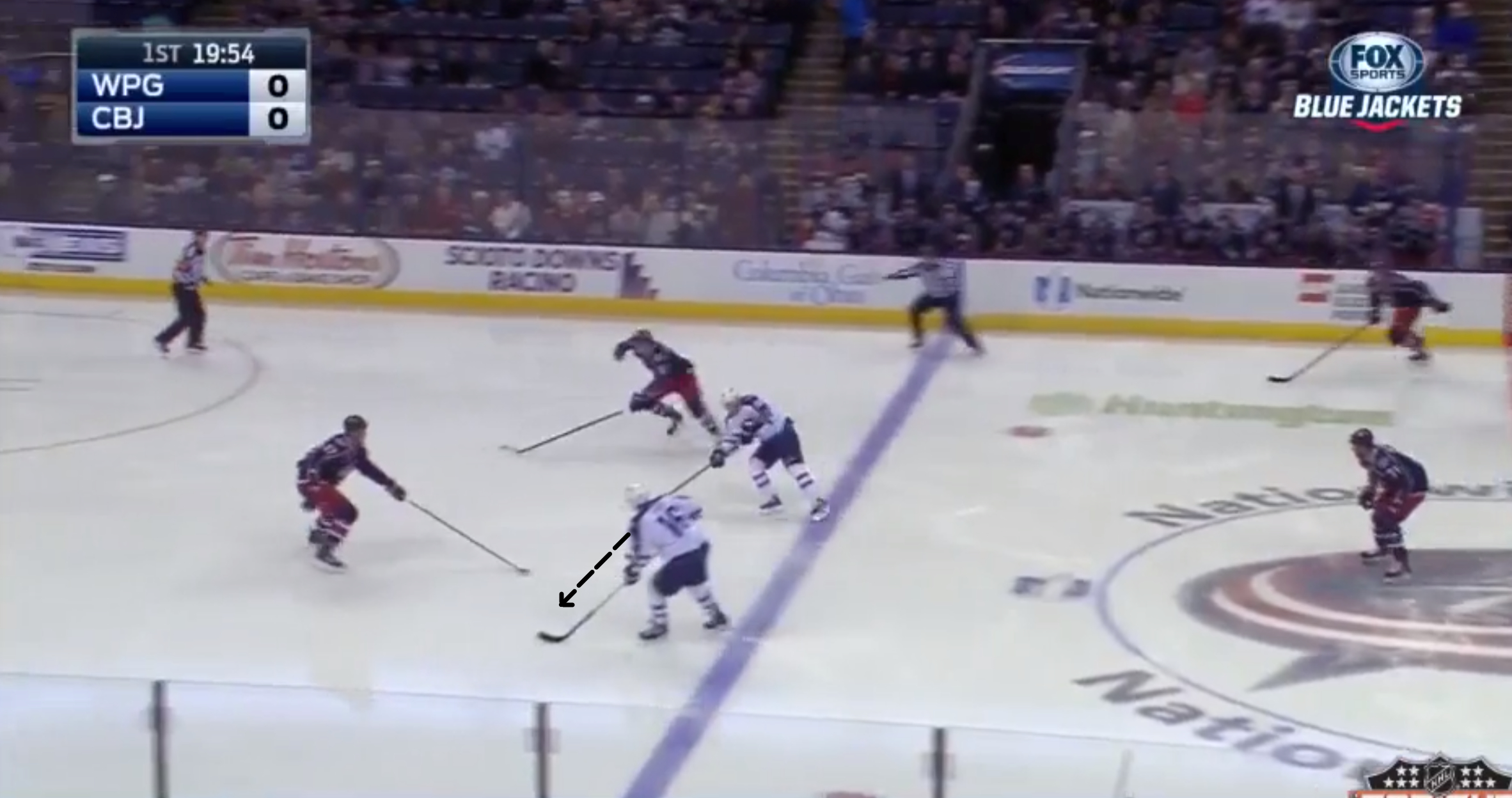 Johansen has had to turn to skate forward to keep up with the flying Little, and that pivot costs him body position in the race.
Ladd wisely hits the brakes to use the gap afforded him, and suddenly there's a lane for the player and the pass. Prout … I dunno, I guess he's blocking what he thinks will be a Ladd shot?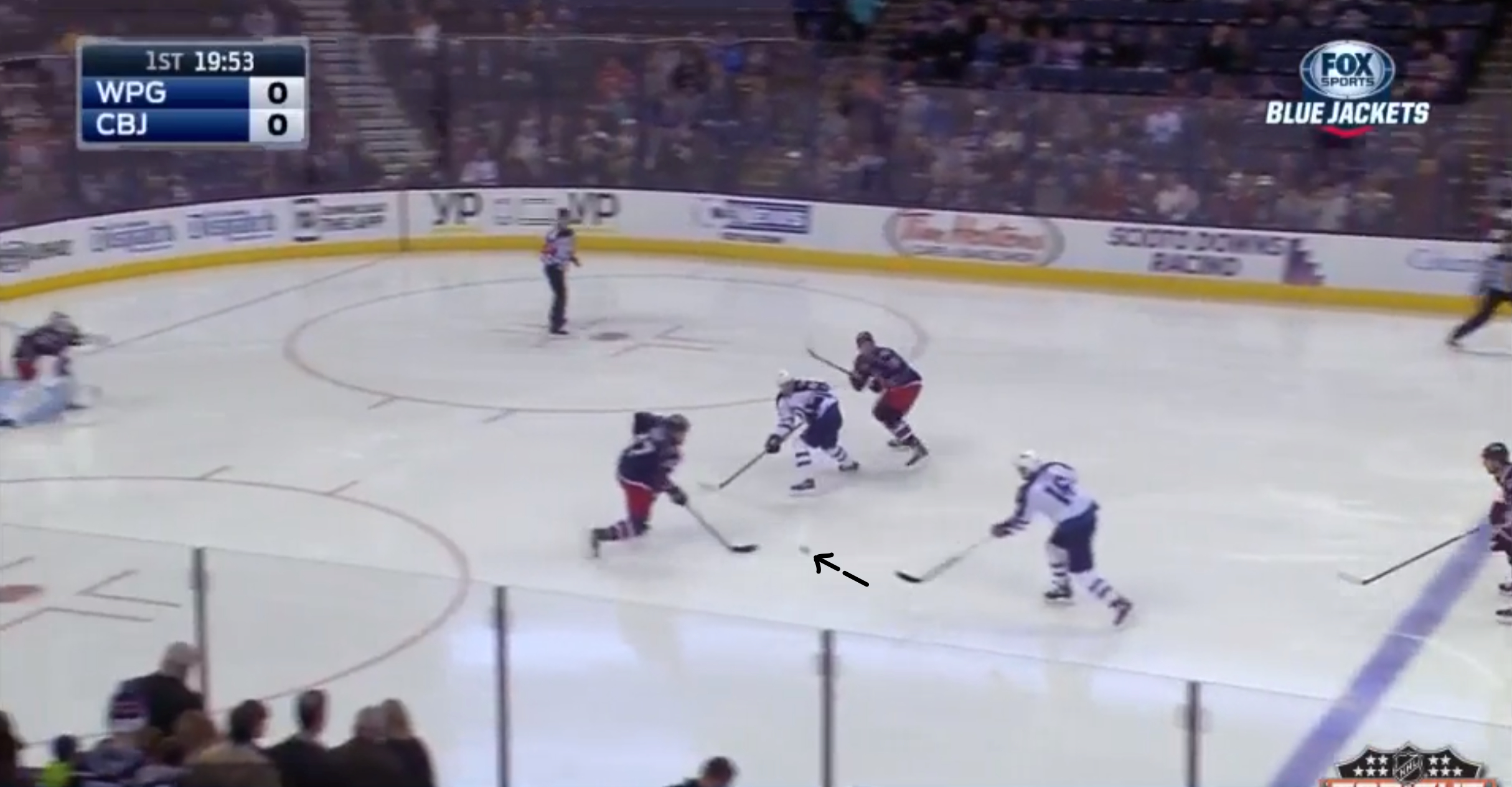 Now look at the clock. Your recipe for a breakaway seven seconds into a hockey game is a slightly late pinch, a forward playing D, and a couple quality passes. Bing bang boom.
And hey, Little's a pretty good hockey player.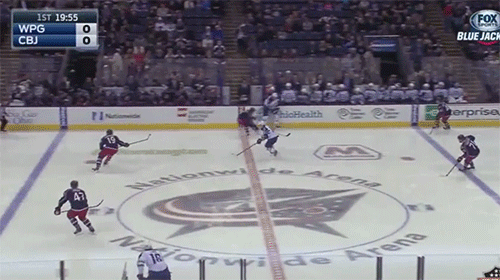 While neither Johansen or Prout did anything glaringly terrible, the combination of their two "meh" attempts at defense cost them. That'll happen when the other team executes.
Your thoughts on that, Todd?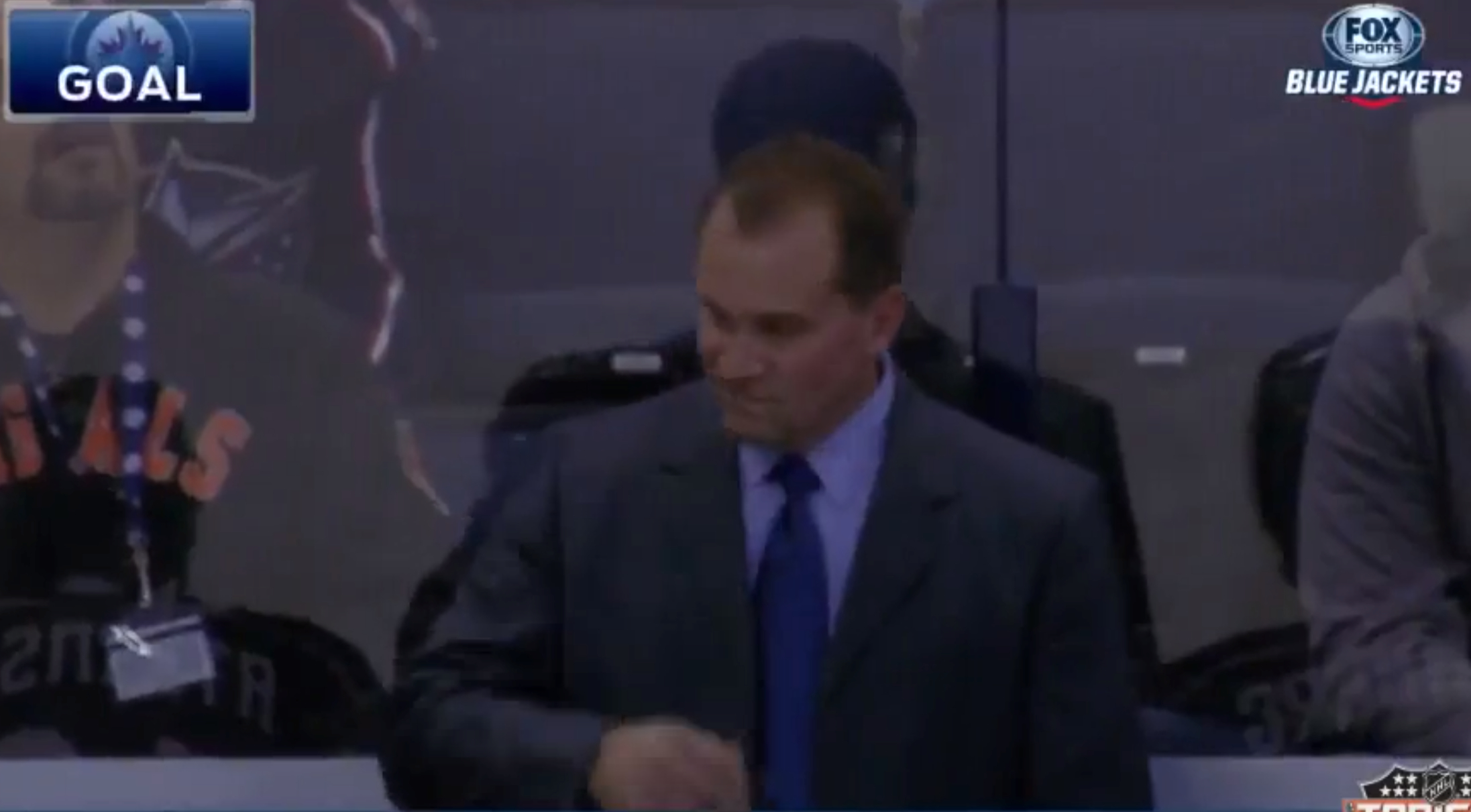 You can check it out again here.
Comments
✕
Systems Analyst: How the Jets scored 9 seconds into their game against Columbus
  Got something to say? Leave a comment below!