Thoughts on Thoughts: Ted Nolan the scapegoat, the Canucks team bonding and more
Presented by

"Thoughts on Thoughts" is a feature that looks at Elliotte Friedman's terrific weekly post, "30 Thoughts." Justin Bourne selects his 10 favourite tidbits, and elaborates.
***
Friedman's column, Nov. 6th: It's not going to be easy for Nolan
10 Thoughts
Friedman opened this week by discussing something interesting: tracking devices that allow teams to pile information on players, from medical information (is this player's right hip providing as much power as his left after his injury?), to speed (did that player really slow up before that illegal hit?), to general numbers like distance covered and heart rate.
This subject intrigues me, particularly after talking with one of theScore's basketball writers, Joe Casciaro. In the NBA, this type of technology is fairly common, with certain medical crews using it to outperform the vast majority of others. The Toronto Raptors sport scientist and assistant coach Alex McKechnie made it publicly known: soft tissue injuries are on me. Freak stuff will happen, but issues like groin injuries are largely preventable by using these bioanalytics.
While that's a huge potential upside of the new technology, I can't help but think: what a weird time to be a player, knowing your every movement is being tracked. You'd hate to think "I better take a couple strides here to keep my speed stats up," particularly because some players succeed as lurkers (Teemu Selanne), while others go pedal down at all times.
Either way, this is really intriguing stuff, and I don't see much of a downside. I'm sure they'd forget about the tracking devices in a matter of minutes. More information can help us keep the best players on the ice, and can help teams better inform their decisions.
4. Therrien had an interesting quote after the listless 2-1 shootout win, telling reporters, "There's not much I didn't like about our team tonight…I thought we played a solid game." That's a light touch for the Canadiens coach; he undoubtedly realized he needed to take the foot off the gas following back-to-back ugly losses against Calgary and Chicago. You wonder if both the coach and the players are adjusting to the loss of Gerard Gallant on the bench. Gallant was an important conduit between Therrien and the dressing room. Therrien, who wields a hammer, needs that buffer.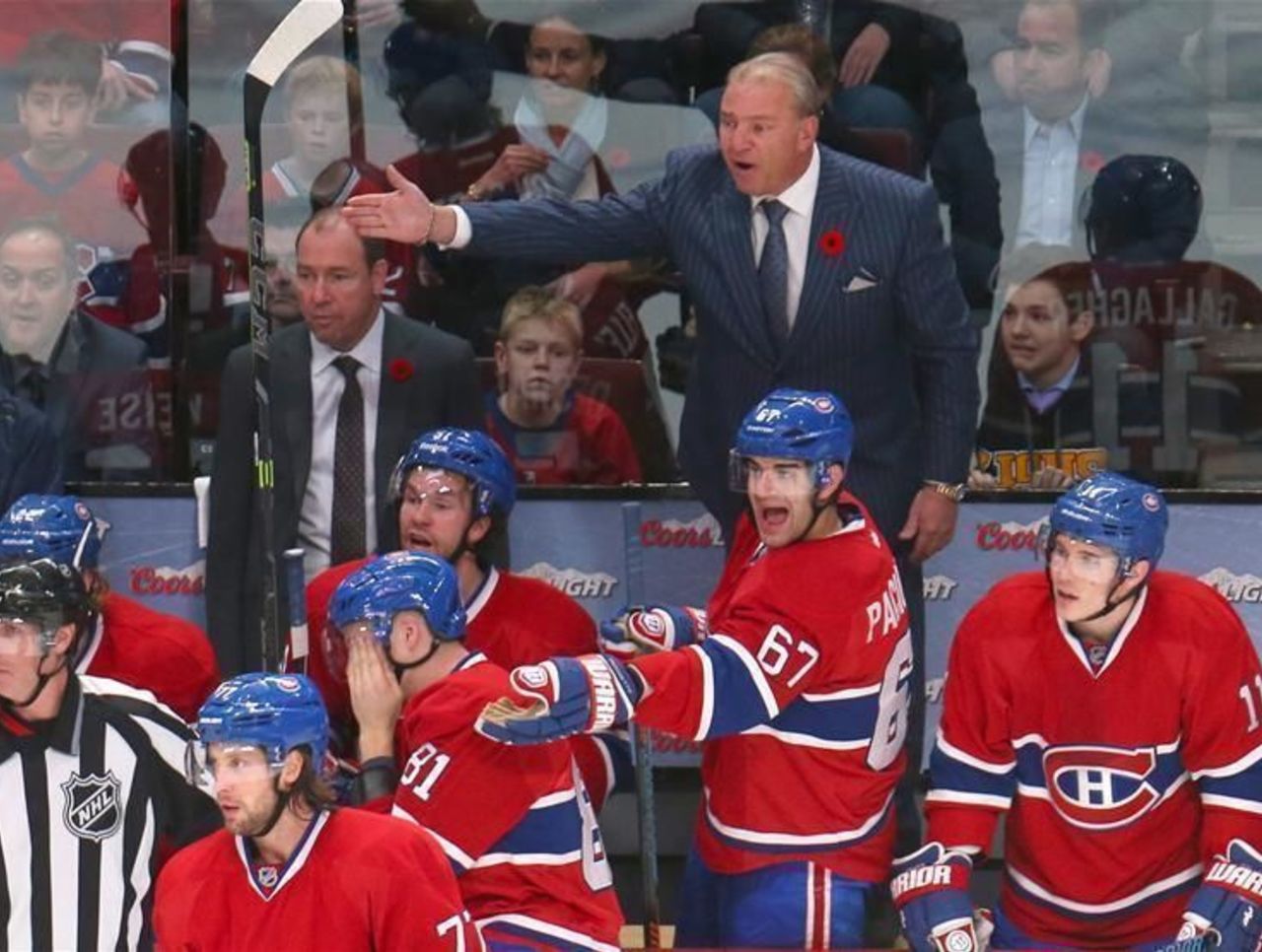 I like hearing this about Therrien, because frankly, team problems during a skid are almost never fixed with a rant. You're cool to uncork a fit now and again, but if you string a few together you get into "this again" eye-roll territory from the players, and the next thing you hear the coach has "lost the room." Good for Therrien. Gotta throw some jabs if you want your haymaker to be effective.
5. My first real "beat" in the business was the inaugural Toronto Raptors (1995-96). Their head coach, Brendan Malone, waited almost 30 years for his NBA chance. It became very clear, very quickly that he wanted to win more than the team did. It led to an ugly public battle with GM Isiah Thomas, as the organization shut down Rookie of the Year Damon Stoudamire because it was worried Malone was overusing the player. They fired him after the season. Watching Ted Nolan publicly criticize his Sabres twice now reminds me of that situation. He's competitive. He knows this could be his last chance. The team is comfortable with one more ugly year. Nolan isn't. It's not going to be easy.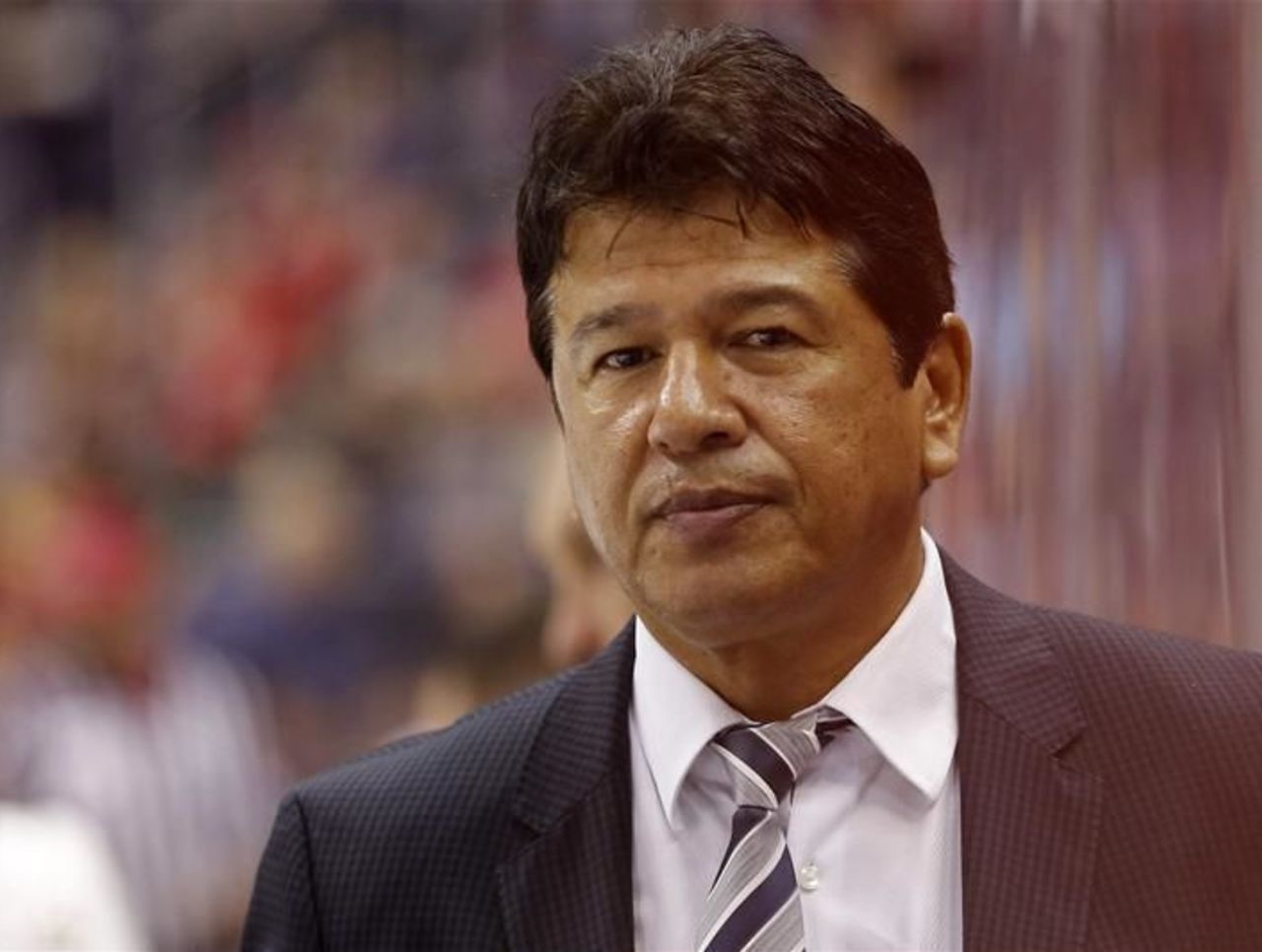 I feel like Nolan was extended by Tim Murray so he could be the sacrificial lamb. This is a team that I believe from the top down intended to be bad for a couple years while developing players and cashing in high picks. Nolan was a beloved figure, so Murray would've started his tenure as GM on the wrong foot were he to step in and axe him.
Nolan is a good personality and someone who admits to not be much on X's and O's (Danny Flynn was hired to do that), which means you're probably not stealing too many wins. You can hire him to oversee the tough years, he won't be bad for the young guys (character and work ethic are at a premium), then you can ditch him due to multiple years of bad performance just as the team is ready to come out the other side.
If he doesn't go completely crazy in the short term, he's the perfect escape goat.
8. It sounds like there's a lot of, "We better make sure we're ready in case Team X decides to move someone we like." Here's another example: There is zero evidence Winnipeg is interested in anything involving either Dustin Byfuglien or Andrew Ladd, but opponents are watching (Like Yandle, both are free after next season). The Jets know Ladd's trade list (15 clubs), but have to ask for five acceptable teams from Byfuglien should they ever decide to move him. Winnipeg just won three big games and you know they're going for it. As long as they're in the race, there's no reason to expect change.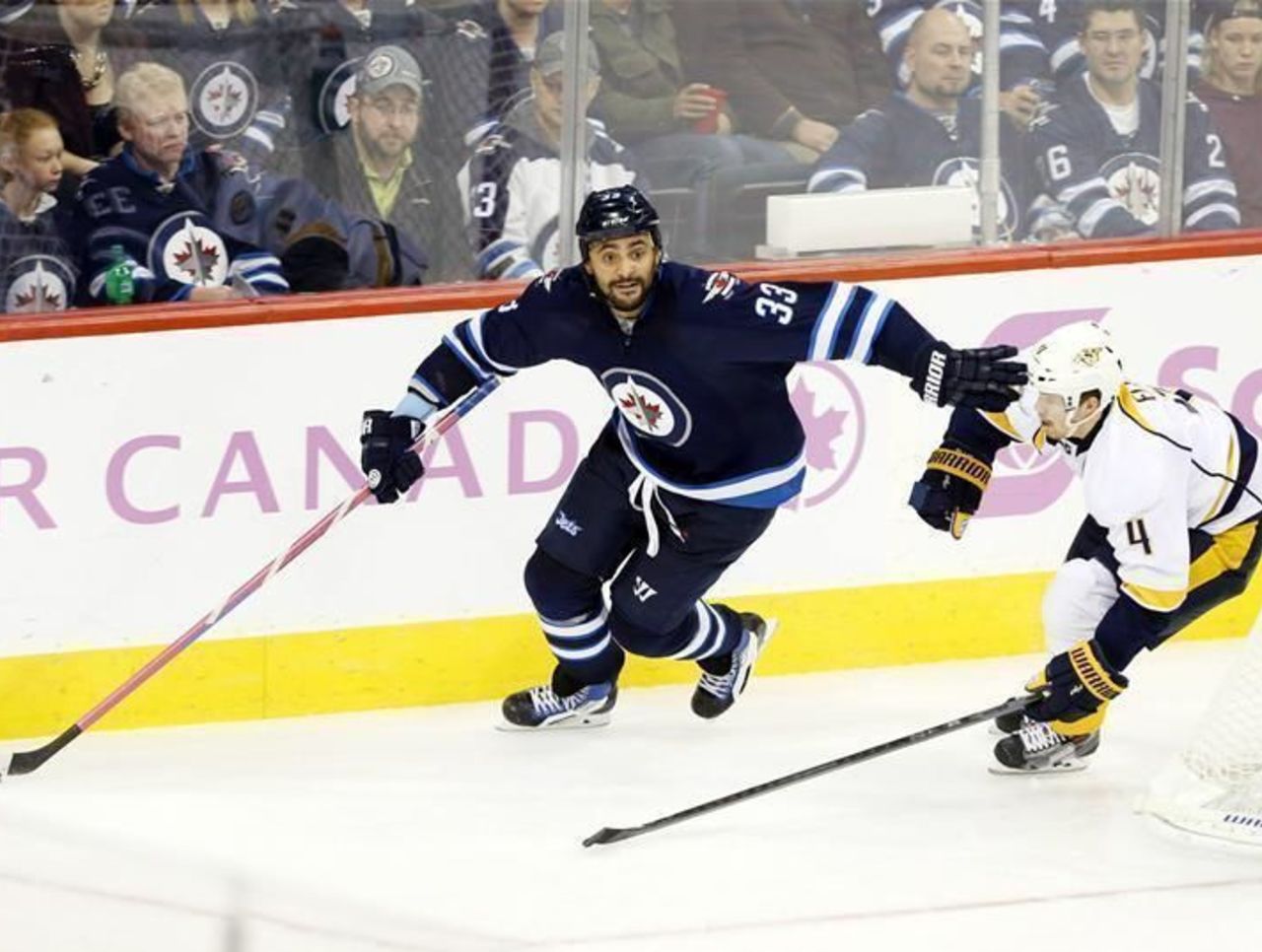 The Jets are going for it as long as they're in the race, but guys … which race? I'm assuming the race for playoffs, but man, how low is that bar? I know the Jets would all-caps LOVE to make playoffs, but that's pretty shortsighted. If every move you make maximizes the value of your assets (which might include trading guys like Byfuglien and Ladd), eventually you're in the race for bigger things than the playoffs. Opting out of doing that for the chance to make playoffs would be woeful mismanagement.
Also, the magical land where the Jets have "the chance to make playoffs" in the West is the same one where every fan is served hugs by bunnies in flowering fields under quadruple rainbows. Realism: a valuable GM trait.
15. So, Radim Vrbata, what did you like best: the goggles, the bucket, or the skis?
"The skis," he said. Why? "Because we won," he laughed. Since the ski race was worth the most points of the three team-building tests, Vrbata's group didn't have to do extra skating following the next practice.
In the past I was a little bit "too cool" about stuff like this, mostly because I find it personally embarrassing, but it goes a long way after the fact. I do think it's important to learn how co-workers respond in different situations, and doing these team building exercises exposes teammates to a lot of new information about one another.
The value of stuff like this is impossible to quantify, but giving it a go this early in the year can help a team find its stride sooner. If that results in a single win over 82 games (which maybe builds more energy and momentum), what's that worth in a tight playoff race?
16. Vrbata said the Sedins really didn't have many special instructions about fitting in with them. After a couple of exhibition games, the linemates made sure that whoever was in the middle on a rush made sure to drive the net. Other than that? "We decided we have to shoot more," Vrbata said. Even Henrik? Vrbata paused, and you could hear the smile forming on his face over the phone. "When they said we have to shoot more, they were really saying I have to shoot more."
Being told to "shoot more" sucks - I know from experience - because when I felt I could score, I shot. When I felt I could create a rebound, I shot. If I felt the pass was a better option, I dished. Players use their own internal risk/reward analysis as they go, which is often what separates the stars from the guys who become writers.
"Shoot more" puts that hesitation, that hitch in your game, and sometimes you find yourself taking a harmless shot, then immediately kicking yourself for not trying to hit that streaking teammate backdoor. "Shoot more" can be a slump starter.
19. Another centre experiment on hold for now — Montreal's Alex Galchenyuk. Word is they feel he's not as instinctive in the middle, and don't want him overthinking.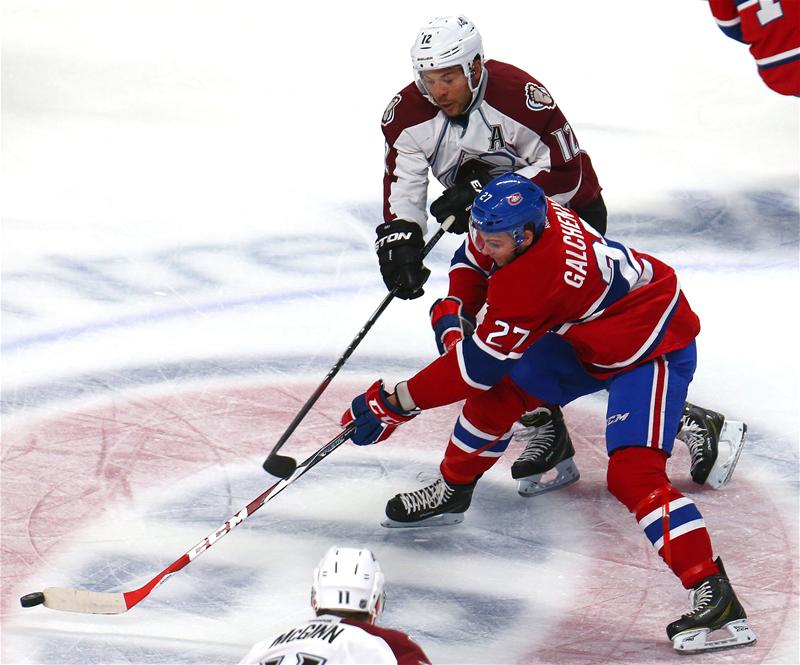 Offensively, playing in the middle is different because the play is all around you. As a winger, you worry about what's in front of you. A center trying to play wing? Should be a non-issue. A winger in the middle? It's a whole new world.
22. After initially losing the puck, Versteeg got it back. He scored, making Karlsson look foolish on a fake. "Obviously, he thought I was going to shoot it," the Chicago forward said. PJ Stock did a great segment last weekend, illustrating both the good and bad of Karlsson's game. Stock showed how Karlsson gets into trouble in his own zone, because he "always looks for an offensive play out of a defensive situation." One example was Karlsson taking himself out of position by protecting against a pass he thought he could intercept — a pass that never came. This is the next evolution for him.
This kind of reminds of the Jake Gardiner saga: he's so good offensively and has the skills to break open a play for a goal, that coaches think "Boy, if we could just cut out the huge, high risk error, this guy would be infinitely valuable." That's the problem, though.
Very few players with talent like these two are patient with it. Patient skill makes me think of a guy like Scott Niedermeyer. If you can harness those abilities wisely, you're a Hall of Famer. Indeed, that's Karlsson's biggest test - yes he can do amazing things, but will he adjust mentally to not think offense when on defense? Easier said than done.
When you're dealing with guys who aren't Hall of Famers, well, you're looking at taking the good with the bad. Rewiring the brain of a guy who just thinks about scoring from the back is usually a fantasy.
23. MacArthur gave good insight into playing in front of Craig Anderson and Robin Lehner. The two goalies have slightly different requests of the defenders in front of them. Anderson wants shot blockers to go low, and leave the high heat for him. Lehner simply wants you to get out of his way so he can handle the shot. "And he does it in a booming Swedish voice," Macarthur said.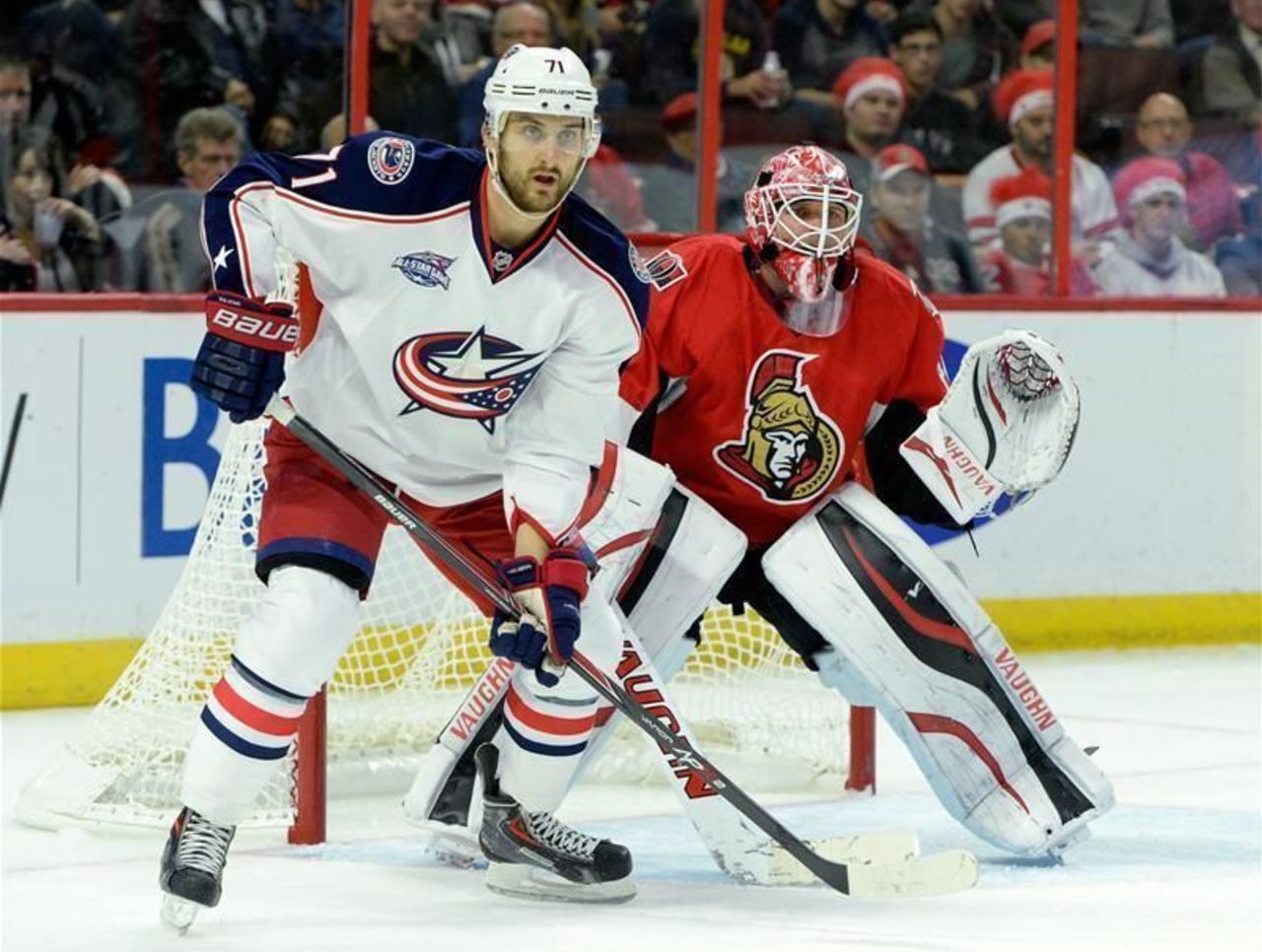 Goalies think "let me see it" is so easy, but come on - if a guy winds up to shoot, and you pull out of his lane, savvy players - like maybe NHL players - will pull up on the shot, walk in and make a play. If you don't provide pressure the guy isn't shooting until he's in prime scoring territory. I get the concept, but getting out of the lane isn't an easy ask for players.
28. Despite 152 games the last two seasons, including two late-spring finishes, Patrick Kane was back on the ice in June. Can't find another player who was skating again so quickly.
What I love about this is what it says about Patrick Kane: not that he's a workhorse who can't stop trying to get better, but that he actually likes hockey. That's hugely valuable, and I bet he's good for a lot of years because of it.
I never understood the guys who trained 1,000 different ways in the summer but stayed off the ice. Hockey is a different type of cardio, an anaerobic lung-punching grind that's tough to train for off the ice. To get it, I'll take actually playing hockey over sprints and interval training and plyometrics any day. It's bizarre the lengths some go to avoid it.
Comments
✕
Thoughts on Thoughts: Ted Nolan the scapegoat, the Canucks team bonding and more
  Got something to say? Leave a comment below!