3-on-3: Canadian teams and playoffs, beast of the east, and Ovechkin's drought
Presented by

3-on-3 is one of hockey's most wide open, exciting personnel situations. It also provides a fitting title for our weekly series where three of theScore's NHL writers answer three hockey questions. Submit yours to Justin.Bourne@theScore.com.
Over/under on Canadian teams that make playoffs: 1.5 
Justin Bourne: There are seven Canadian teams: The Canadiens (in), the Oilers (nope), the Jets (negative), the Flames (c'mon now), and three maybes: the Leafs, Senators, and Canucks. 
The Leafs "might" make playoffs in the way that Jon Scott "might" score a hat trick this season. It could happen, yes, but it ain't gonna.
So our new parameters: do the Canucks or Sens make playoffs?
The Senators are in a wild card spot right now with the Rangers, Capitals and Flyers on their heels. I say they narrowly miss. The Canucks are 7-3 and have the pieces to survive the Pacific. I'm going for it. Over, thanks to Vancouver.
Ian McLaren: Over. 
The Montreal Canadiens are a virtual lock to make the playoffs in the Eastern Conference because, well, a club has to be pretty bad not to. Unless further change happens in Toronto, they'll remain on the outside looking in, while Ottawa just doesn't have the horses to hang in that race.
Out West, Winnipeg's likely to be in on Connor McDavid, and while Edmonton and Calgary have shown signs of life, the Western Conference is simply too good and too deep for either Alberta team to make that jump. But thanks to Colorado's decline - and provided Nashville falls back to earth and then some - there could be four teams to come out of the Pacific Division this season, opening the door for Vancouver to snag a wild card spot. 
Tied with Anaheim for the third-most goals for out West, the addition of Ryan Miller will provide continued stability on the back end, putting the Canucks in the Round of 16 at season's end.
Justin Cuthbert: Over. The pickings remain quite slim north of the border, but back-to-back seasons with a lone Canadian representative? I don't like those odds. The Habs, with Carey Price between the pipes, were a lock before they started the season 10-2-1 with nearly two thirds of those contests coming on away ice. With the Bruins taking a step back, the Senators or Maple Leafs could make a charge for a Wild Card spot in the East, but that second representative will come in the West. The Canucks have the 5th best record in the league right now and only the Blackhawks, Kings, Ducks and Wild seem to be locks for the postseason.
Who's the best team in the Eastern Conference and why?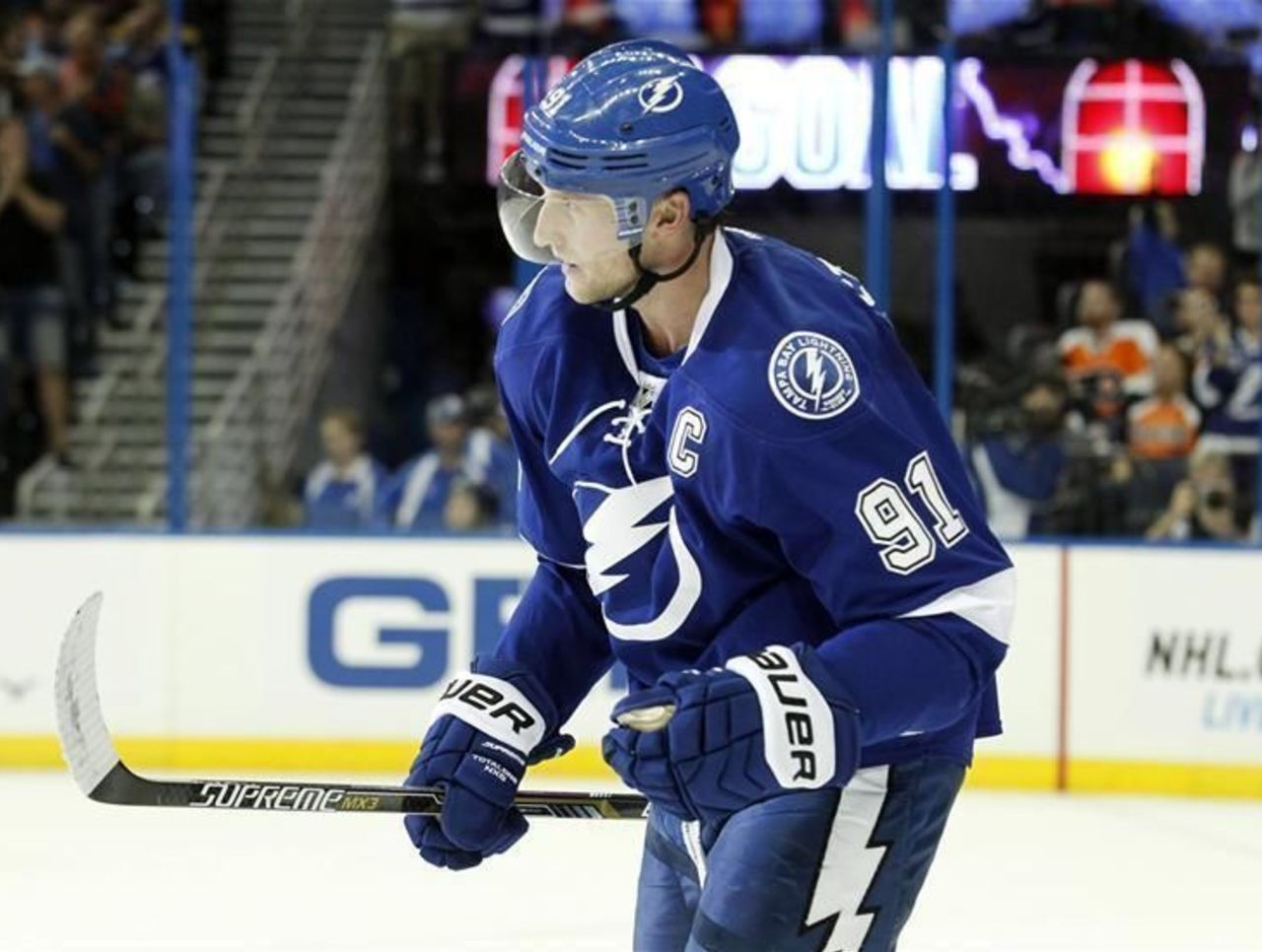 JB: Through 11 games, the Canadiens are atop the Eastern Conference standings, but that doesn't make them the best team. In their last three they were blanked by the Oilers, were dragged to a shootout by the Flames, and dropped one to the Canucks. Their goal differential is dead level. Carey Price might be hockey's best goalie, but he can only cover up so much. 
With the Bruins looking unusually shaky, we're talking Tampa Bay or Pittsburgh. I'll take the Penguins. 
Coming off a 3-0 shutout of the Kings, the Pens have proved they can score scads of goals, and so far none of the other teams mentioned here have proved better at preventing them (weird, right?). The Lightning are damn good, but their core pieces are a bit too young to push them past Pitt. Next year is their year.
IM: Legitimate Stanley Cup contenders are teams that possess an elite-level center, defenseman and goalie. Two such teams jump out in the Eastern Conference: the Boston Bruins (Patrice Bergeron, Zdeno Chara, Tuukka Rask) and the Tampa Bay Lightning (Steven Stamkos, Victor Hedman, Ben Bishop). The Bruins are obviously the more proven group, while the Lightning entered the season as a sexier pick, and rightly so.
What sets the Lightning apart is their depth. Despite losing Hedman to injury early in the season, the club continues to roll, with a winning record and the second-best goal differential in the Conference. Boston, on the other hand, looks lost without Chara, and injuries to Torey Krug and the trading of Johnny Boychuk gives the blue line a decidedly AHL feel. Up front, Tampa Bay boasts a plethora of young talent to go along with Stamkos and other less talented but effective veterans, but Boston remains in search of a bona fide first-line right wing, a position sometimes held by Simon Gagne, who was out of the league last season. 
Tampa Bay was a trendy pick for a reason - they're legitimately that good.
JC: The Penguins. Mike Johnston has provided this team with the jolt they needed. They are playing a tougher, and more responsible brand of hockey, which is only translating into more opportunities for Crosby and Co. to do what they do at the offensive end. Their power play is blazing a record pace, their offensive efficiency is unmatched, and Marc-Andre Fleury is doing what capable players do in contract seasons – play beyond their complacent selves.
Alex Ovechkin is pointless in his last five games. Do you think his stats will start declining yearly, or is this just a blip?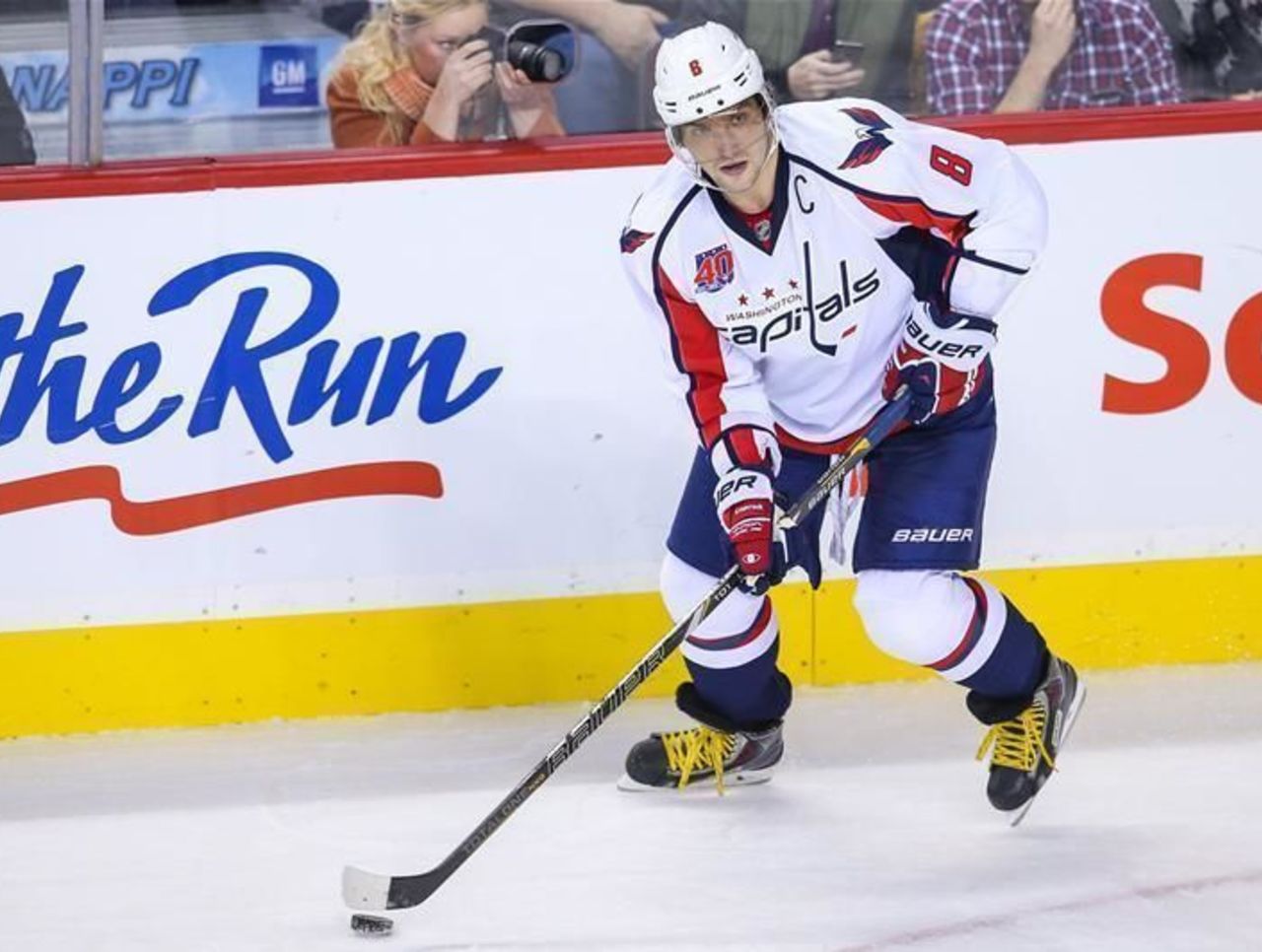 JB: Alex Ovechkin is basically new Brett Hull - you could chuck him in a rocking chair, park him sit at the top of the left circle, have him only stand to take one-timers, and he'd still score 35 goals. Buuut I think we're at that drop-off stage in his career, sad though it may be. 
I think the Capitals are good, I think Trotz is going to be really good for Ovi, and I think he could still tease a point per game. But these "blips" are going to become more frequent, meaning his yearly numbers will start to decline.
Plus, I mean, if I make this call every year, I have to be right eventually ... don't I?
IM: It's a blip. 
What we see happening right now is a search for balance in Washington, as the previously free-wheeling Capitals get used to a more defensively-minded structure under new head coach Barry Trotz. 
Ovechkin has, by most accounts, increased his effort in the defensive zone, and even in the midst of his point drought, remains on pace for an above average season in terms of goals and shots. Ovechkin's still one of the most electric players in the NHL, and can drop multiple points on any given night, as he proved early on this season. 
A couple big games and his output will revert back to traditional levels, quieting any questions about his decline.
JC: Both. Last time we wrote off Ovechkin, he put back-to-back Rocket Richard trophies on his mantle. He may still be capable of putting up those numbers, but only in isolation. The Capitals are a more balanced team under Trotz, who has Ovechkin doing the ancillary work necessary for hockey teams to be successful - not just attain individual accolades. Ovechkin won't see too many five-game scoreless droughts, but his reign as the game's most-prolific sniper will be much harder to maintain on a tighter leash - which, rather ironically, is a good thing for the Caps.
Comments
✕
3-on-3: Canadian teams and playoffs, beast of the east, and Ovechkin's drought
  Got something to say? Leave a comment below!