NHL Predictions: 3 candidates to win the Hart Trophy
Kim Klement / USA TODAY Sports
As we inch closer to the start of the NHL season, theScore staff projects the contenders for the NHL Awards.
Last season, first-time nominees Claude Giroux and Ryan Getzlaf joined hockey's modern-day aristocrat Sidney Crosby in the running for the NHL's most prestigious individual award.  
Ultimately, it was Crosby - the only man to break the 100-point threshold - who would recapture the distinction, snapping a seven-year drought with his second MVP honor.
With parity continuing to develop in the post-lockout era, there are plenty of candidates around the league worthy of Hart Trophy consideration this season. Here are our three:
The Favorite: Sidney Crosby, C, Pittsburgh Penguins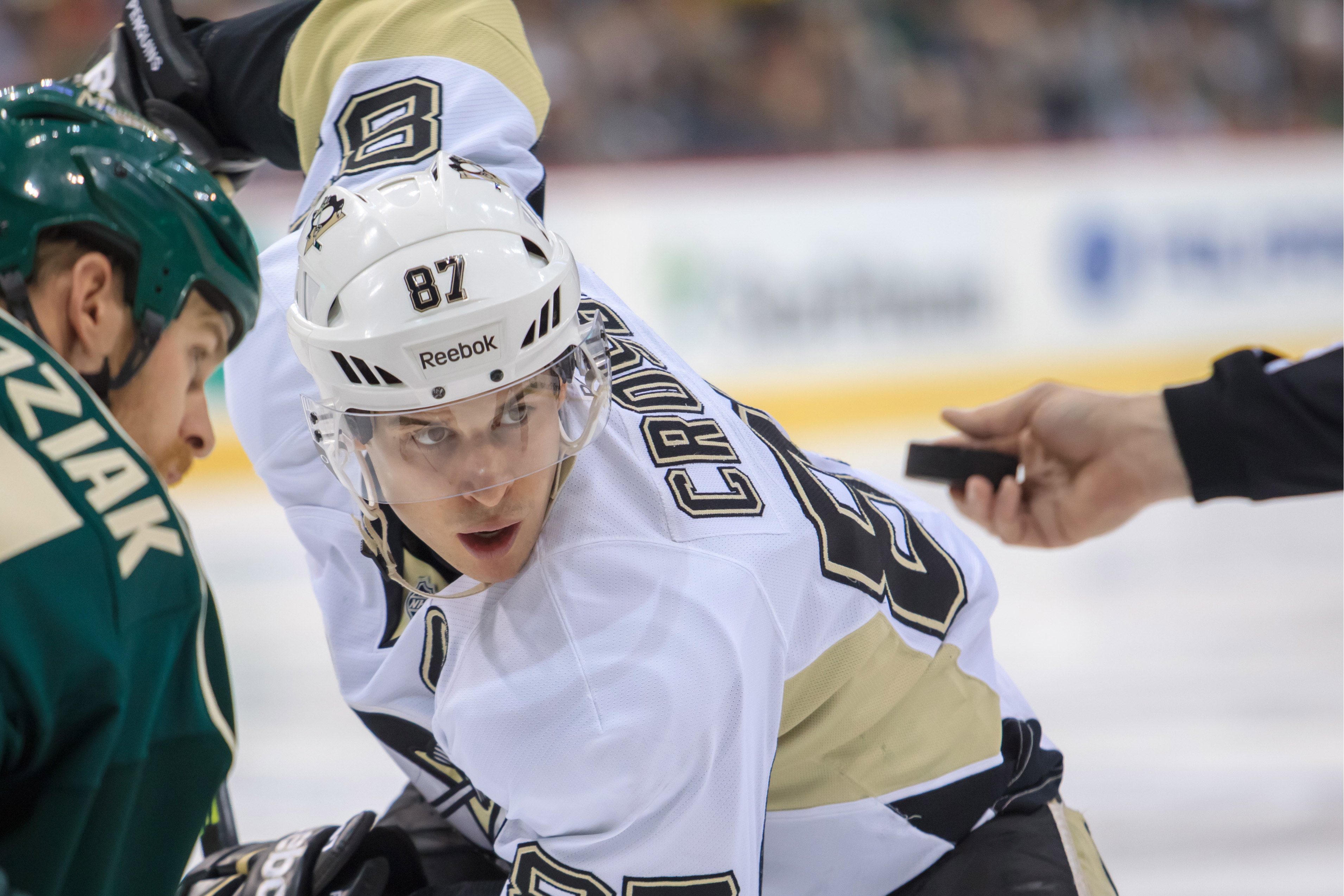 Body willing, the Hart Trophy is Crosby's to lose. 
The Pittsburgh Penguins superstar shook off the remaining cobwebs last year after being limited to just 99 games over the three previous seasons. He missed just two and won the scoring title by 17 points, reclaiming his position atop the hockey summit.
His inability to stay healthy before last season sabotaged both the Penguins' success and his ability to attract individual accolades, but his scoring prowess never wavered. 
Crosby has been the best per-game point producer in each of the last four seasons, and his near 1.5-point average across that span tops the best single-season performance of his peers. 
His point totals are a product of efficiency. Crosby matched Maurice "Rocket" Richard Trophy winner Alex Ovechkin with 20 even-strength goals last season on nearly 100 fewer shot attempts. He preserved team scoring chances by avoiding misguided attempts toward goal and, as a result, collected 25 more assists than his counterpart.
Odds (courtesy bodog): 7/4
The Underdog: Steven Stamkos, C, Tampa Bay Lightning
In any true underdog story, our hero must overcome a bout of adversity. And for Tampa Bay Lightning superstar center Steven Stamkos, it came in the form of a broken fibula last season.
Stamkos is arguably the best pure goal-scorer on the planet, and that's why his performance toward the end of last season was indicative of a player affected by his injury.
Returning for the 20-game stretch run, Stamkos contributed a respectable 11 goals. But before the injury, he was blazing a career-season trail, netting 14 goals and 25 points in the first 16 games of his 2013-14 campaign.
That 1.56 point-per-game pace, albeit obviously quite difficult to maintain, projected Stamkos to finish with 72 goals and 128 points - good enough to win both the Rocket Richard and Art Ross trophies in every season over the past decade.
Scoring titles and major awards aren't won on projections, but when Stamkos is healthy, there may not be a greater threat on NHL ice. 
Odds: 6/1
The Dark Horse: Tyler Seguin, C, Dallas Stars
If the Hart Trophy nominees are decided solely on the basis of point totals, Tyler Seguin is the next man up.
After failing to apply himself with the Boston Bruins, Seguin was sent south and immediately found acceptance with the run-and-gun Stars. He set career highs in both goals (37) and points (84) during his break-out campaign and finished sixth in MVP voting.
Now entering his fifth professional season and centering one of the most exciting lines in hockey, Seguin, who finished just three points shy of Getzlaf for second in league scoring, is primed to challenge for the top spot.
Slotting Jason Spezza and Ales Hemsky into second-line roles, the Stars, no longer a one-line team, became significantly harder to game plan against. As superstar winger Jamie Benn continues to accentuate Seguin's skills, one of the most dangerous tandems in the game should get more time to feast on subordinate competition this season.
Odds: 15/1
Comments
✕
NHL Predictions: 3 candidates to win the Hart Trophy
  Got something to say? Leave a comment below!