Unique Team Traits: The Rangers neutral zone speed turned defenders into turnstiles
theScore's multi-part team previews include a look at something that separates each team from the pack. From specific breakouts to power-play formations and beyond, Justin Bourne and Thomas Drance hope to highlight something you haven't noticed in the past.
What we noticed
The New York Rangers were a fast bunch last season, particularly up front, and that created issues for teams. Speed forces D-men to back off, which allows puck carriers a nice cushion of ice when they take their foot off the gas. Speed allows forechecks to scream in after dumped and chipped pucks and get first touch on them, which can result in offensive zone possessions. For numerous reasons in hockey, speed kills.
The Rangers used that weapon to be one of the league's best teams across the opposing blueline in 2013, creating more shots off both carry-ins and dump-ins than the vast majority of the league.
The numbers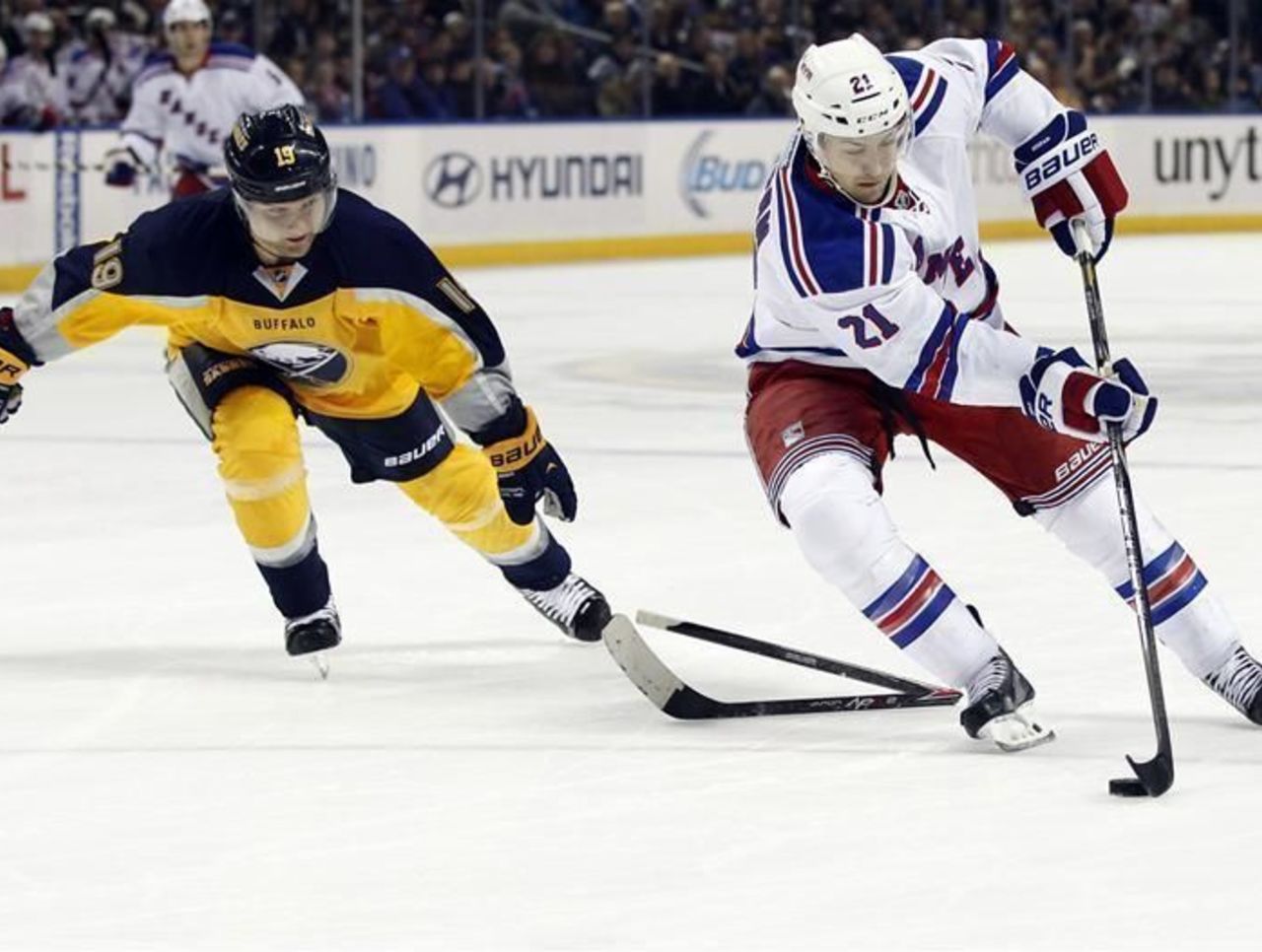 When the Rangers carried the puck across the opposing blueline, only one team was as good at generating shots on net, and that was the 111-point San Jose Sharks. For every time someone carried the puck into the O-zone, New York averaged 0.76 shots on goal.
They finished in the top 10 at doing the same off pucks they dumped in (three shots for every 10), which left them at third in the NHL in generating shots off all zone entries. Their .51 shot-per-entry average was narrowly behind just San Jose and Los Angeles. That's some elite company.
Some things to keep in mind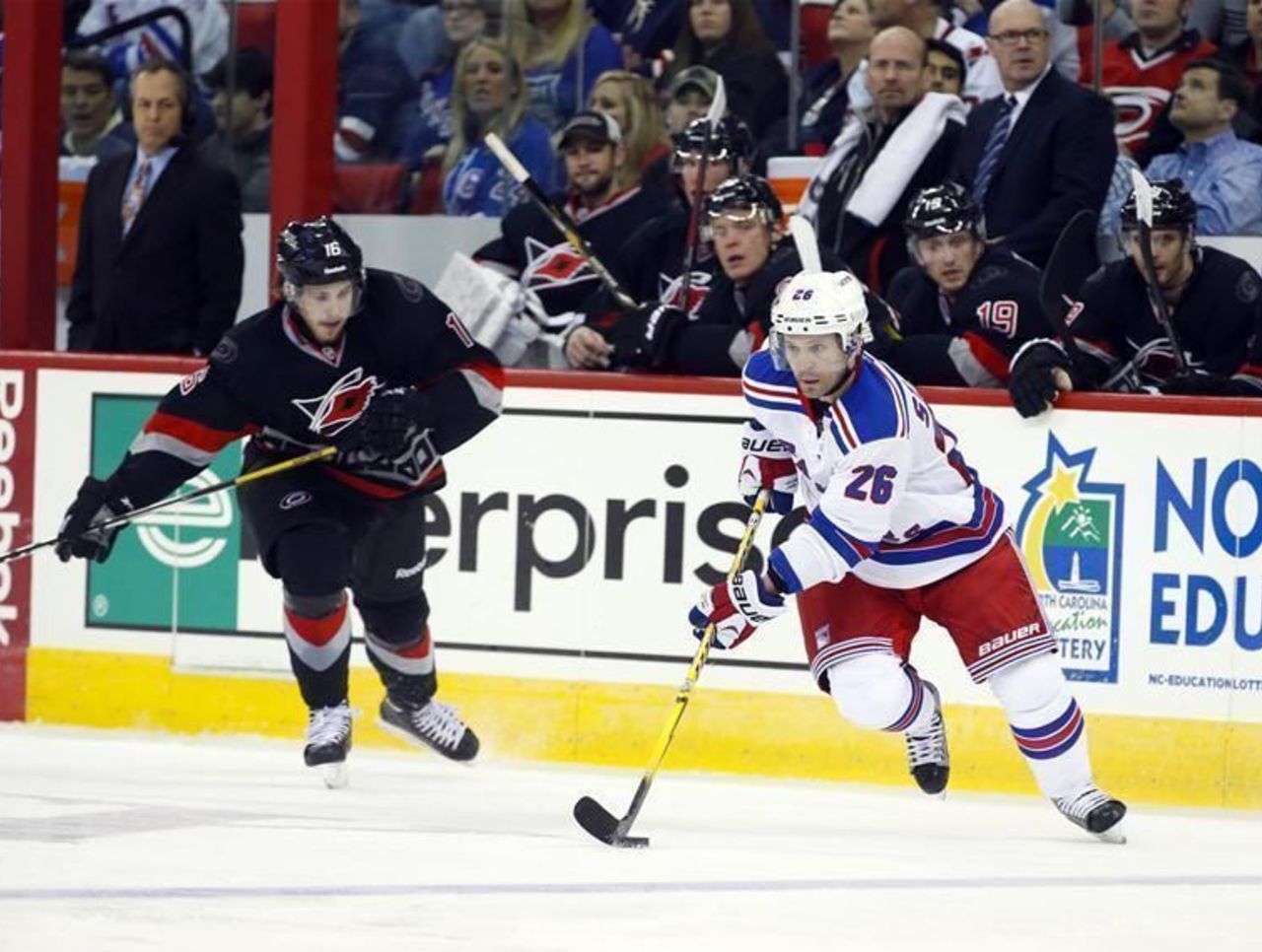 There's little chance of looking at a team and saying "Here's what they do that's unusual to have success gaining the O-zone," as there's rarely a formal structure. So much of neutral zone hockey is "take what's given," which means the Rangers success is likely rooted more in personnel than anything else.
Defensive players are programmed to force a play at the blue, which means puck carriers know when it's about to be decision time. If that D-man has good gap and good stick-on-puck, what options do you really have?
This is why, yes, you can tell your team to carry pucks in more and dump it in less, which is great, but "carry the puck in" just isn't always an option. Forcing it can leave you like the Washington Capitals of last year, who tried to carry-in boatloads of pucks, pressured or not, and had little success doing it.
For the Rangers part, I've got a couple thoughts before we look at how their speed (again, personnel) is likely the major contributor to their entry success.
* New York actually had a relatively low amount of carry-ins with control (44%), which could possibly have contributed to their success at getting shots off said entries. Does a team that dumps pucks in more frequently back off the D a bit (who are eager to get a touch on the puck before the first forechecker), allowing them more space inside the blue? I don't know, but hey - theories!
* Lower line players are not oblivious to shots being a positive, and are more prone to the old school "shoot from anywhere" plan (that gets them a back pat on the bench) instead of trying to create a quality chance. This probably explains why Derek Dorsett's "shots per carry in" looks like like that of Derek Stepan and Chris Kreider, and Brian Boyle's number (1.18 shots created per carry in) blows all three out of the water. Hell, Boyle and Martin St. Louis blew out the rest of the team in that category (with Boyle finishing just above St. Louis), but...well, I don't think they're creating the same thing.
Boyle's fond of just getting pucks on net, so we see a lot of these completely non-threatening shots (to pick a random example):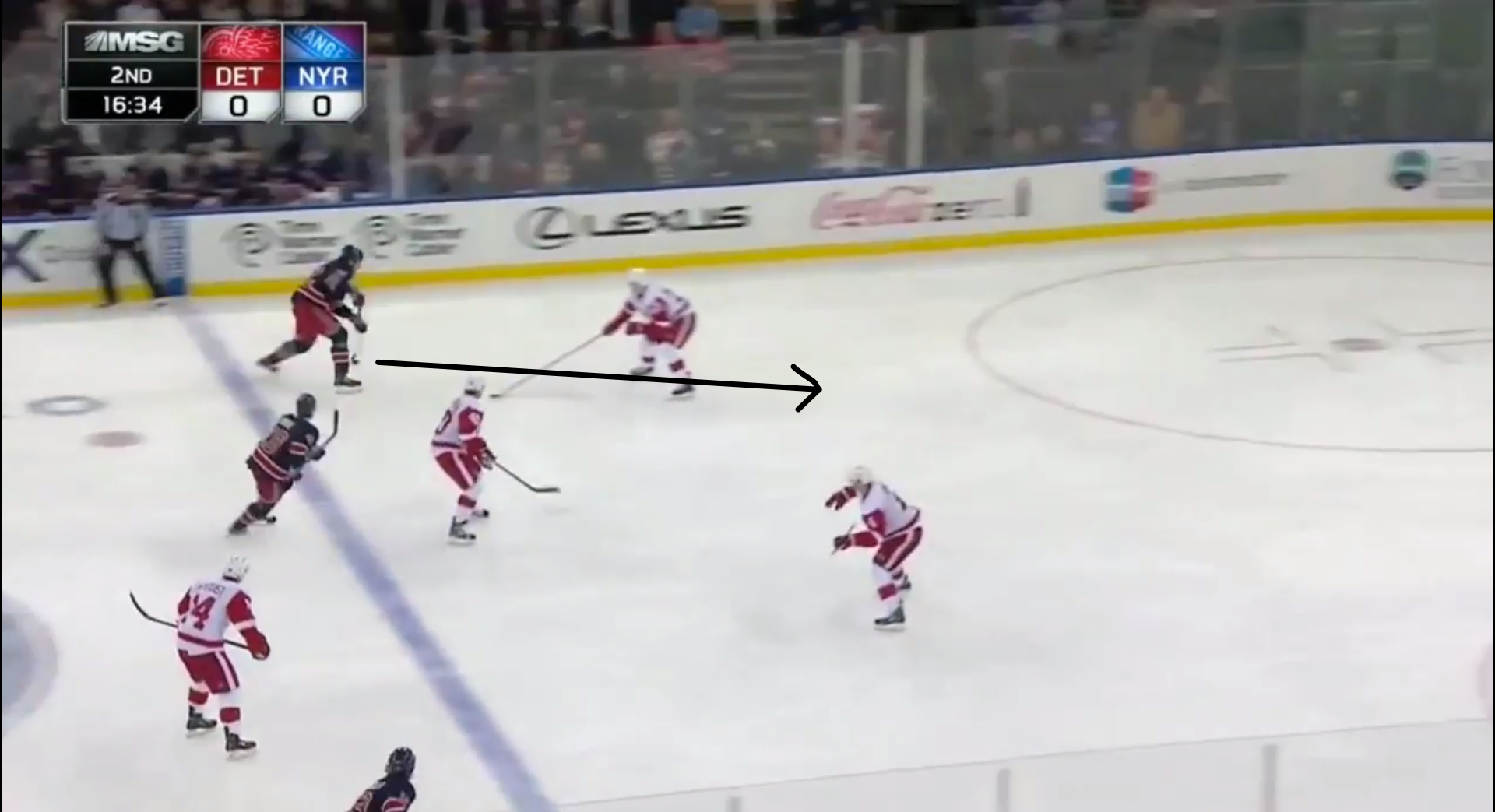 A wrister from the blue with gap to use. Sure.
Anyway, let's get to the most plausible reason for the Rangers zone entry success.
The breakdown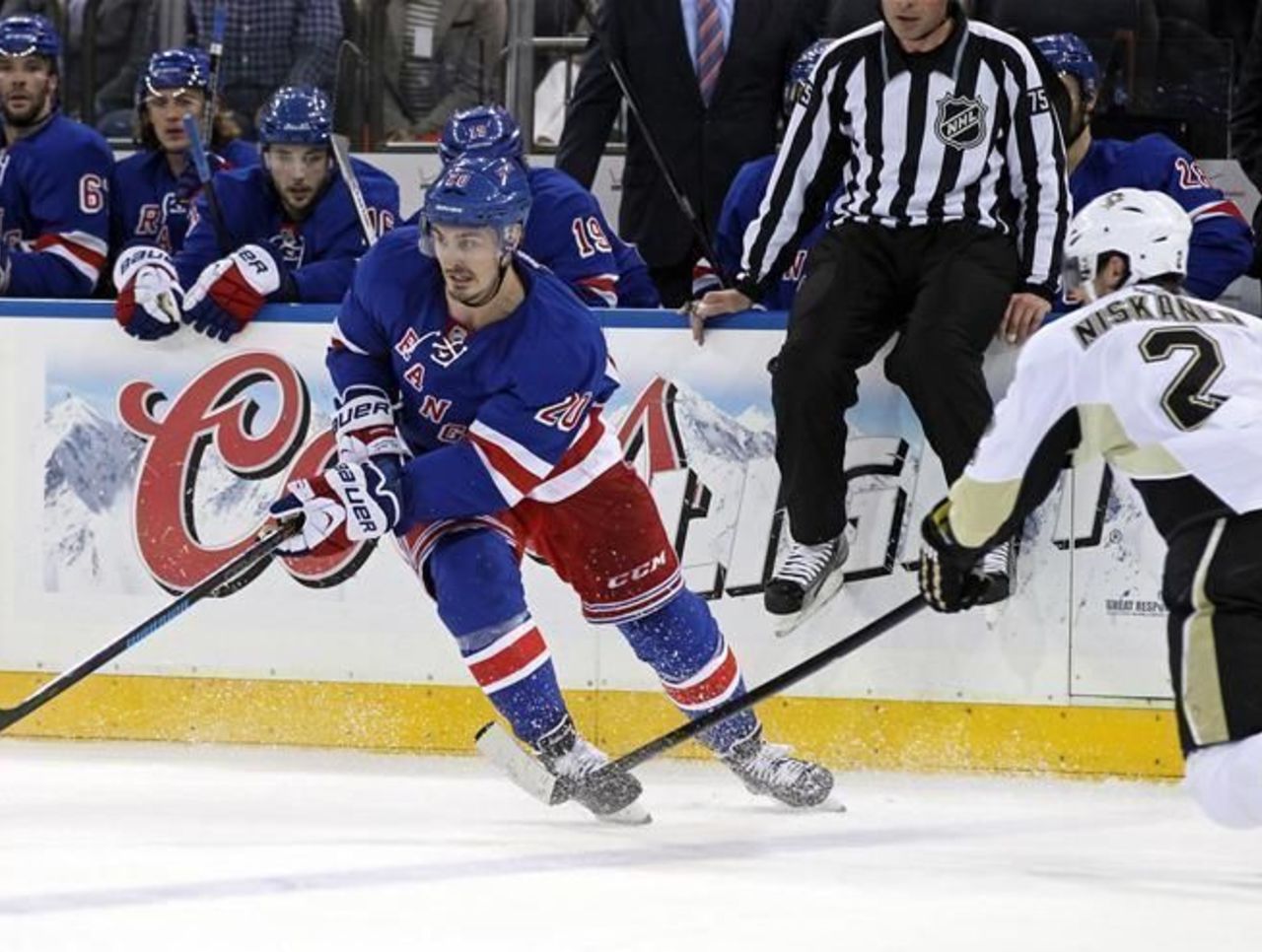 When a group of forwards is notorious for being quick, defenseman are more likely to back off, which allows the puck carrier the necessary space to cut across, or to curl up on a delay and wait for support.
Almost immediately, you can see how an entry off a bad gap can leave a team in a good position to create shots - they have solid possession in the zone, partially because Carl Hagelin is terrifyingly fast.
(Courtesy: MSG)
The problem is, you generally have to honor that speed and give them that room, as it's better than trying to step up, getting beat wide, and risking giving up odd-man rushes.
(Courtesy: MSG)
And when the Rangers didn't have an option on the way into the zone, they were able to take advantage of the new hybrid icing rule with their skating ability - just throw it down the ice, let someone like Chris Kreider skate into it, and get to work in the offensive zone.
(Courtesy: MSG)
It's just another the way the Rangers could use their speed to create O-zone possessions (and hopefully shots), where neutral zone plays weren't available.
While Alain Vigneault was undeniably more open to getting creative at the offensive blue than John Tortorella would've been, I'd be surprised if the reason for their overwhelming success wasn't largely their speed.
That pace through the middle is no fun to defend, and the Rangers had it in spades.
Comments
✕
Unique Team Traits: The Rangers neutral zone speed turned defenders into turnstiles
  Got something to say? Leave a comment below!