Unique Team Traits: The Florida Panthers' system might play to Roberto Luongo's strengths
theScore's multi-part team previews includes a look at something that separates each team from the pack. From specific breakouts to powerplay formations and beyond, Justin Bourne and Thomas Drance hope to highlight something you haven't noticed in the past.
What we noticed
Roberto Luongo excels when he's allowed to see shots, which was, and will be a good thing for Florida
One of the most scrutinized players of the past decade, the final chapter of Florida Panthers goaltender Roberto Luongo's story is still yet to be written. Though the two-time Olympic Gold Medalist is getting long in the tooth (like the wildcat on his club's sweater), the Panthers played a system well suited to him last season, and he could be playing behind something similar this year. If you're Florida, that's a good thing.
Luongo's adjustments
When John Tortorella took over as bench boss of Luongo's former employer - the Vancouver Canucks - he instilled his aggressive forecheck and his trademark, suffocating shot-blocking style.
Meanwhile, Luongo had been establishing a near Hall of Fame resume playing for Alain Vigneault in Vancouver, a coach whose policy on shot blocking was somewhere along the lines of "How about we don't."
"In the past, we've worked on trying to box guys out before they get to the front of the net," Luongo said of adjusting to life behind Tortorella's particular defensive system during the 2013 preseason.
It worked for the Canucks and it worked for Luongo.
Luongo's numbers were solid in his partial a season with Tortorella (.917 save percentage)  - I mean, he was still talented as heck and able to adjust. But Tortorella's system resulted in a ton of rush chances against, and the constant mess of deflections and ricochets off of an aggressively collapsing mass in front of Luongo made it more difficult for him to play the aggressive style on which he's built his dazzling resume.
Near polar opposites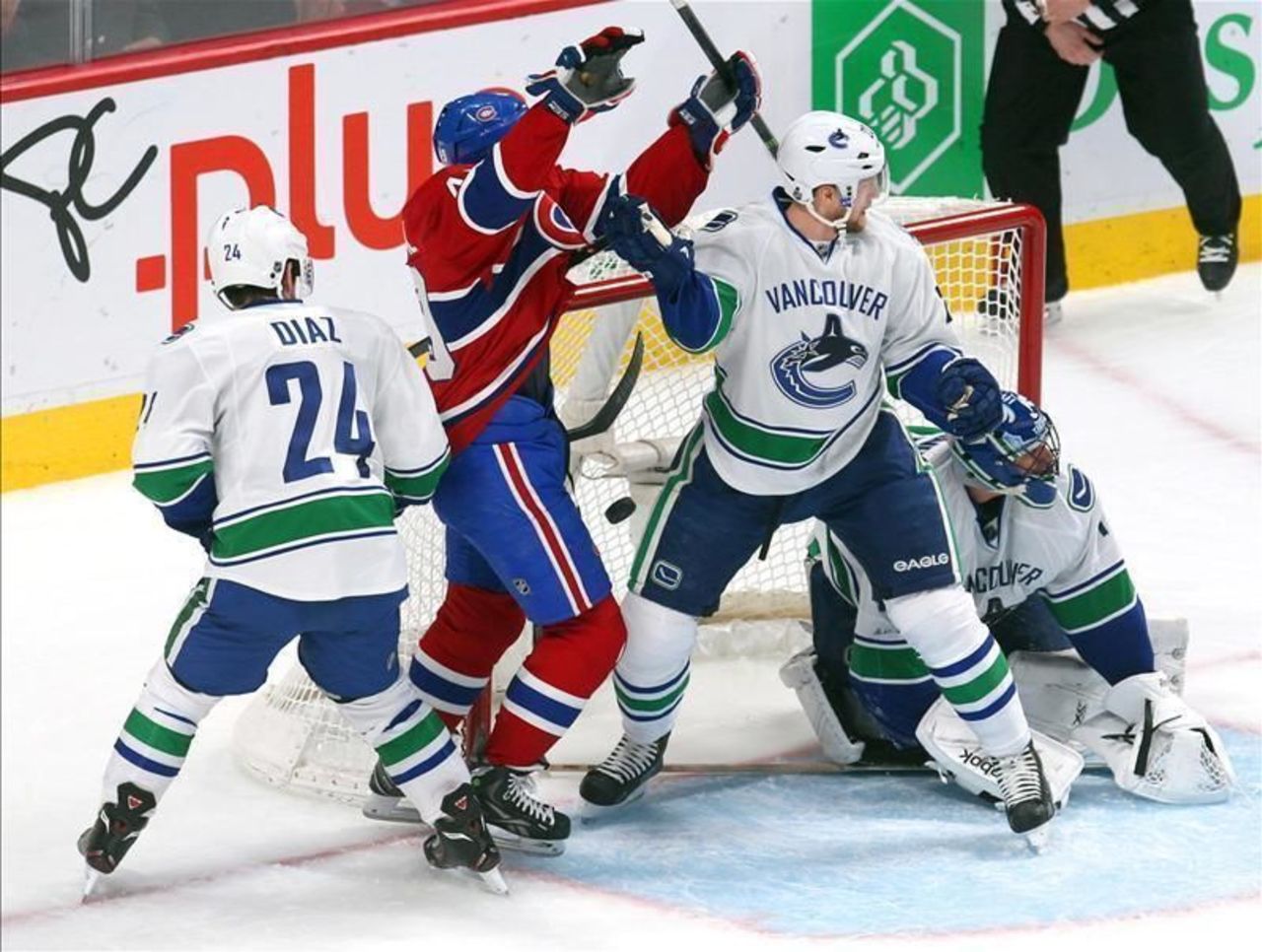 The Tortorella-led Canucks blocked a mammoth percentage of all attempts at even-strength (27.4 percent), while Kevin Dineen's/Peter Horachek's Panthers blocked the second lowest percentage of attempts in the NHL. They were one of only two clubs that blocked fewer than 23 percent.
It was early in the 2013 preseason when Luongo identified how different it was going to be playing behind Tortorella's schemes, particularly because it took away his eyes.
"You better block it, because if you don't, I won't see it. A couple of times guys were trying to block shots but they weren't sure if they should or not and they didn't end up blocking them," Luongo said. "It goes along with the territory. There will be a learning curve."
In contrast, check out the Panther's D consciously staying out of his lane of vision.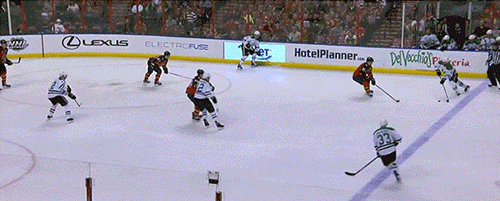 (Courtesy: Fox Sports)
The Panthers will have a new coach next season with Gerard Gallant taking over.
Gallant is the wild card here. Though he was most recently an assistant coach with the Montreal Canadiens, who are coached by noted shot-blocking enthusiast Michel Therrien, Gallant's stance on shot blocking as a junior head coach was significantly different:
"We're not a big shot-blocking team. I tell my star players to get out of the way and put their sticks down. I don't want guys getting hurt. That's how we lost [Jonathan] Huberdeau earlier in the year. We try to have better positioning and let our D and our goaltending block those shots."
Gallant specified that he was partially joking after delivering that line - every team blocks some shots, of course - but the point remains.
Styles for systems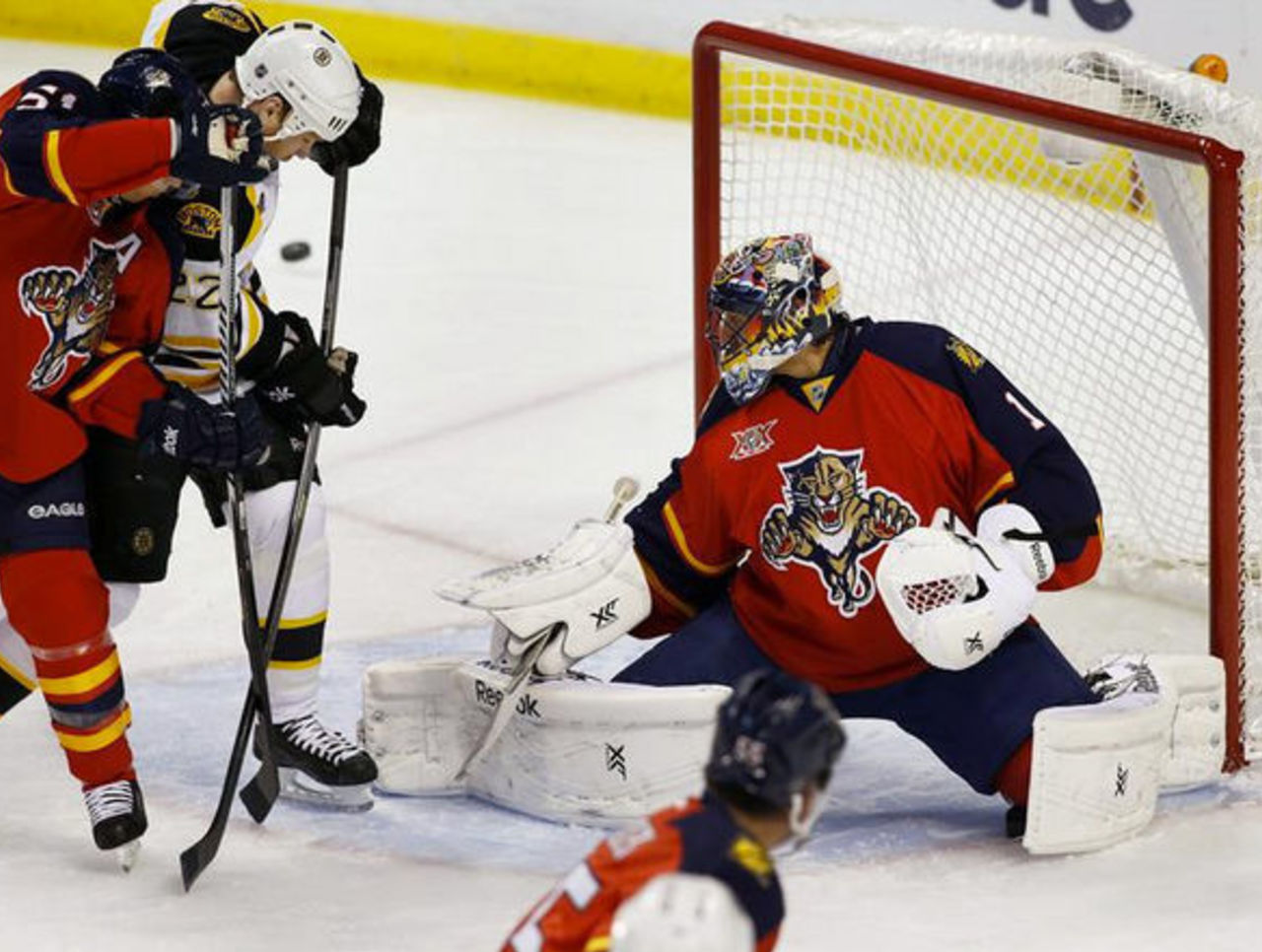 Luongo has attained a level of consistent success rarely seen in the NHL over the past decade, but he's also been constantly refining his game.
In particular, under Canucks goaltending coach Roland Melanson, Luongo began playing deeper in his net (at three-quarters depth, rather than at the top of his crease for end-zone play).
We asked Kevin Woodley, goalie analyst for In Goal Magazine and NHL.com to explain further.
"Melanson arrived and showed him the benefits of playing a more conservative game. (Melanson showed Luongo) that he didn't have to be at the top of his crease on end-zone play to have success, and that (being deeper in his net) would give him better opportunities to get to second and third chances, because it shortened the distance he had to move laterally. That said, he still liked to be aggressive.

"There's very much a read and react component to Luongo's game that's one of his separators, as much as people like to think he's just a technical goalie... It's harder to get that read and react when you can't see because there's a rugby scrum in front of you."
You can understand why playing behind a pinball game isn't easy for a guy who likes to come farther out.
(Yes, it's 6-on-5, but you get the general idea.)
So what can we expect?
It's generally unsafe to make predictions on goaltending seasons, but we  strongly suspect that Roberto Luongo is returning to a system that better suits his style.
He may be getting older, but he's not over the hill. He in a good position to remain an elite goalie for at least another season or two.
Comments
✕
Unique Team Traits: The Florida Panthers' system might play to Roberto Luongo's strengths
  Got something to say? Leave a comment below!