NHL Watchability Rankings: The bottom 16
Photo illustration by Julian Catalfo / theScore
As the new NHL season approaches, we've already put together power rankings, offseason grades, and even team rankings by tiers. But what about assessing the clubs purely from an entertainment standpoint?
That's the goal of this exercise, which, as always, is entirely about how watchable each squad will be, regardless of how well they actually perform. It could be a superstar or two (or more), a high-flying style of play, or a promising young core that might make you want to check out these squads.
However, we begin the countdown by looking at the lower half of the league and the teams lacking that absolute must-see quality for one reason or another.
Here are the 16 clubs we foresee being the least watchable in the upcoming season:
32. San Jose Sharks
The Sharks were a bottom-feeder in 2022-23, and then they traded Erik Karlsson for an underwhelming return in August. Logan Couture and Tomas Hertl aren't bad players, but there's really no good reason to flip over to a San Jose game now that the reigning Norris Trophy winner and potent forward Timo Meier are gone.
31. Philadelphia Flyers
John Tortorella's club hasn't been very entertaining (intentionally, anyway) since he took the reins, and we don't see that changing anytime soon. The Flyers aren't completely devoid of talent, but they're still recovering from inept former general manager Chuck Fletcher wreaking havoc on the roster. "I've got to get home to catch the Flyers tonight" isn't a phrase we expect to hear fans utter often, if at all, this season.
30. Montreal Canadiens
Cole Caufield was on a 46-goal pace before a shoulder injury and subsequent surgery ended his season 46 games in. It'll be worth watching the diminutive dynamo to see if he can pick up where he left off. But aside from that, the Canadiens are well into their rebuilding phase. Only Nick Suzuki and Juraj Slafkovsky stand out as other Habs to keep tabs on.
29. Columbus Blue Jackets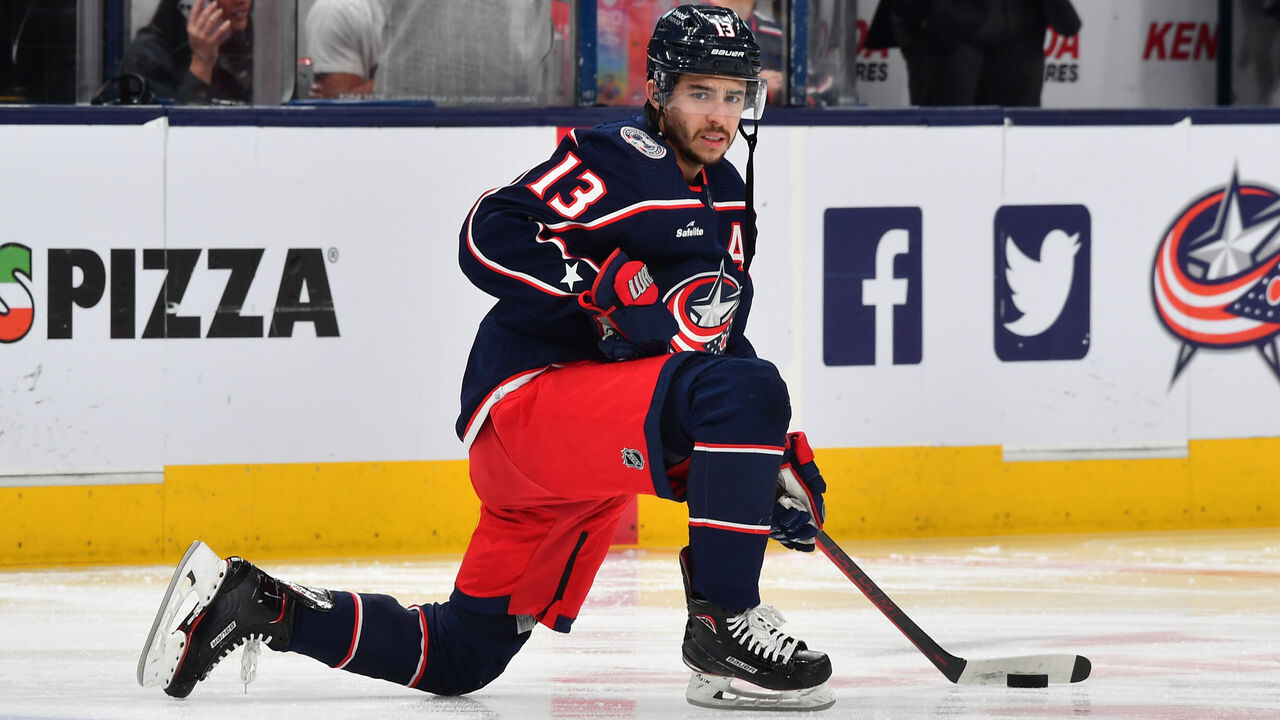 The Blue Jackets weren't going to be very watchable under Mike Babcock, even with Johnny Gaudreau and Patrik Laine in the fold. Now, they're free from Babcock's clutches (and phone inspections), so they might play with a little more spirit under Pascal Vincent. Youngsters Kent Johnson and Adam Fantilli could also impress, but that won't entice throngs of casual fans to tune in regularly.
28. St. Louis Blues
The Blues clearly aren't what they once were - a perennially competitive Stanley Cup contender. St. Louis ranked 27th in expected goals for percentage and 26th in scoring chances for at five-on-five in 2022-23. The team also shipped out past core members Ryan O'Reilly and Vladimir Tarasenko in February. As legendary bluesman B.B. King would say, the thrill is gone.
27. Nashville Predators
The Predators had a weird offseason, and their roster now leaves something to be desired aside from their three stars. Roman Josi, Filip Forsberg, and Juuse Saros are great players, but Nashville ranked 28th in goals per game last season. And it did that with leading scorer Matt Duchene, who it replaced with Ryan O'Reilly. Granted, Forsberg and Josi missed time due to injuries, but this Preds squad won't be on too many PVRs this time around.
26. Arizona Coyotes
The Coyotes uncharacteristically acquired some talent in the summer, bringing in Jason Zucker, Matt Dumba, and Sean Durzi. They also feature underrated star Clayton Keller, the NHL's 2022-23 rookie points per game leader Matias Maccelli, and promising newcomer Logan Cooley, who scored an incredible goal in his preseason debut. But this is still the Coyotes we're talking about. While there's more to like about the team now, Arizona still isn't worth planning your TV-watching schedule around on a regular basis.
25. Washington Capitals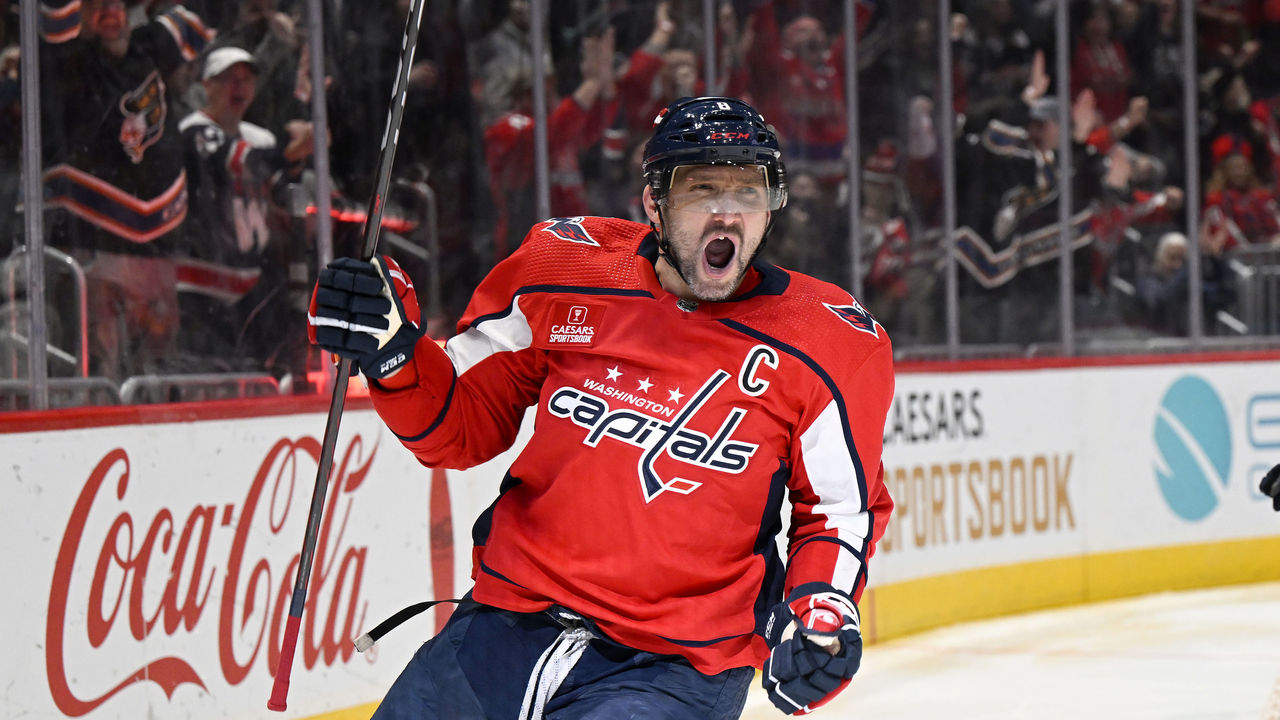 Alex Ovechkin's pursuit of Wayne Gretzky's all-time goals record is really the only reason to watch the Capitals these days. It's a decent reason, and the 38-year-old can still take over a game from time to time. However, the rest of Washington's core isn't aging as gracefully, and the Caps' days as a can't-miss club are now a thing of the past.
24. Detroit Red Wings
Alex DeBrincat was reportedly unhappy that he wasn't a first-liner in Ottawa, and it looks like he'll get that opportunity with his hometown Red Wings. Putting the two-time 41-goal scorer next to Dylan Larkin could generate some highlights, but the rest of Detroit's roster is riddled with mediocre players possessing little upside.
23. Anaheim Ducks
Trevor Zegras is a threat to produce a viral highlight at any given time - assuming the restricted free agent eventually re-signs. Troy Terry, Mason McTavish, and 2023 second overall pick Leo Carlsson are also interesting. The Ducks still need to produce more consistently, but they should be a little more compelling than last season when they finished with the NHL's worst record.
22. Vancouver Canucks
The Canucks didn't control play at five-on-five last campaign, ranking near the bottom of the NHL in xGF% in those situations. But Vancouver did have a good power play, sitting 11th in the league in that department. Elias Pettersson and Quinn Hughes are bona fide stars, but the Canucks won't be consistently watchable until they can roll their success with the man advantage over to even-strength play.
21. New York Islanders
The Islanders always seem to be a better team than they are a watchable one. The defense-first club ranked 22nd in goals per game in all situations and 20th in xGF% at five-on-five in 2022-23. That should improve with midseason trade acquisition Bo Horvat in the lineup for the balance of the upcoming campaign. Mathew Barzal is no slouch, either. But this club doesn't exactly boast a thrilling style of play, and it's been that way for years.
20. Calgary Flames
The Flames were the third-best possession team in the league last season, but having the most overtime or shootout losses in the NHL caused them to miss the playoffs by two points. Darryl Sutter's gone, but so is the team's 2022-23 leading scorer, Tyler Toffoli, who Calgary traded to the New Jersey Devils in June. While the Flames should play more freely under Ryan Huska, they won't have as much punch on offense as they did a season ago.
19. Winnipeg Jets
The Jets seem destined to be less exciting this campaign, even though they're not planning to trade Mark Scheifele and Connor Hellebuyck for now. Winnipeg ranked 21st in goals per game in 2022-23, and it's hard to see that improving after trading Pierre-Luc Dubois and buying out Blake Wheeler. Gabe Vilardi has upside, but Alex Iafallo and Rasmus Kupari are basically replacement-level players. Even if Winnipeg makes the playoffs, it likely won't be among the most electric teams in the league.
18. Minnesota Wild
The Wild are similar to the Jets in terms of being a solid defensive team that doesn't produce enough offense. Minnesota was even worse than Winnipeg in the goal-scoring department (23rd) last season but made the playoffs mostly because it allowed the sixth-fewest goals against. Kirill Kaprizov buried 40 in 67 games the previous campaign, and Matt Boldy notched 31. But that's it when it comes to thrilling members of the Wild.
17. Ottawa Senators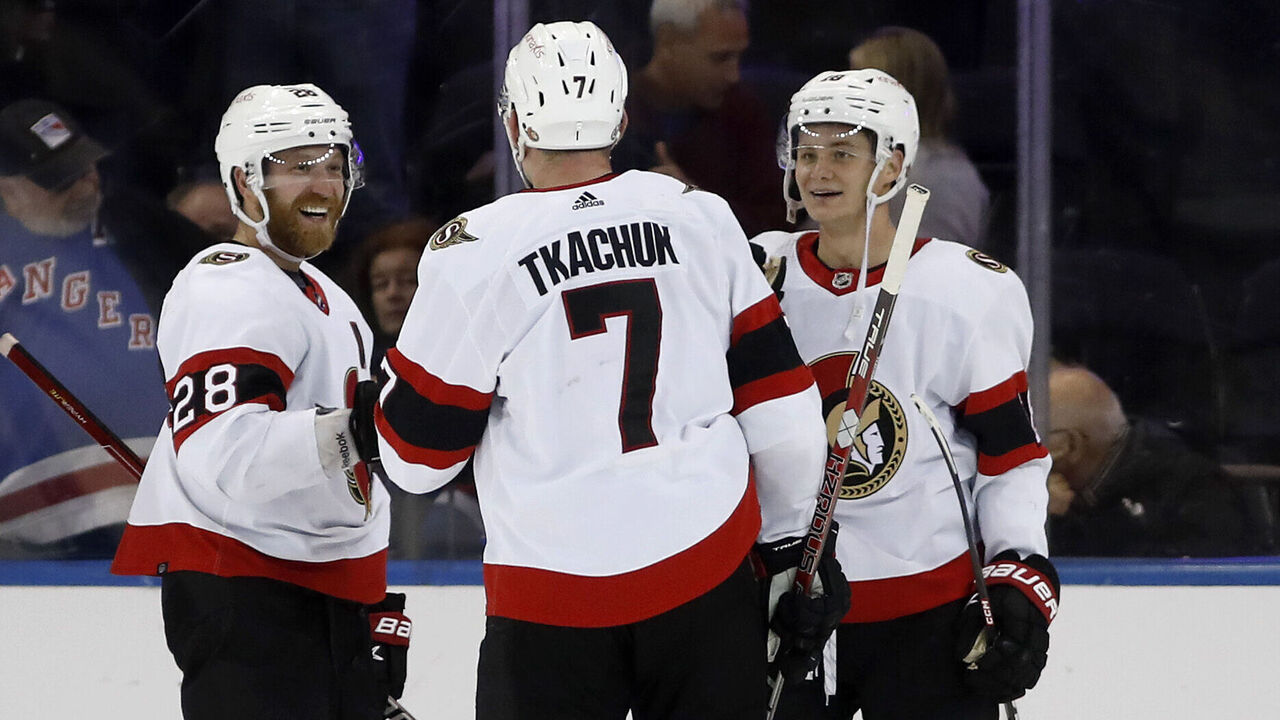 The Senators are more entertaining than their record and statistics as a team have shown of late. Ottawa is just outside the upper echelon of watchable squads but has assembled a plucky core led by Brady Tkachuk and Tim Stutzle. The Sens didn't score enough or control the possession game last season, but they generated the seventh-most shots on goal. If more of those attempts start going in, Ottawa will be higher on this list and many others next year.
(Analytics source: Natural Stat Trick)