NHL offseason grades: Atlantic Division
National Hockey League / Getty
Divisions: Central | Metropolitan | Pacific
With the NHL offseason all but wrapped up, we're handing out comprehensive grades for all 32 teams. The four-part series concludes with an in-depth look at each Atlantic Division club.
Some contract figures are reported. Most players on two-way deals have been omitted.
Boston Bruins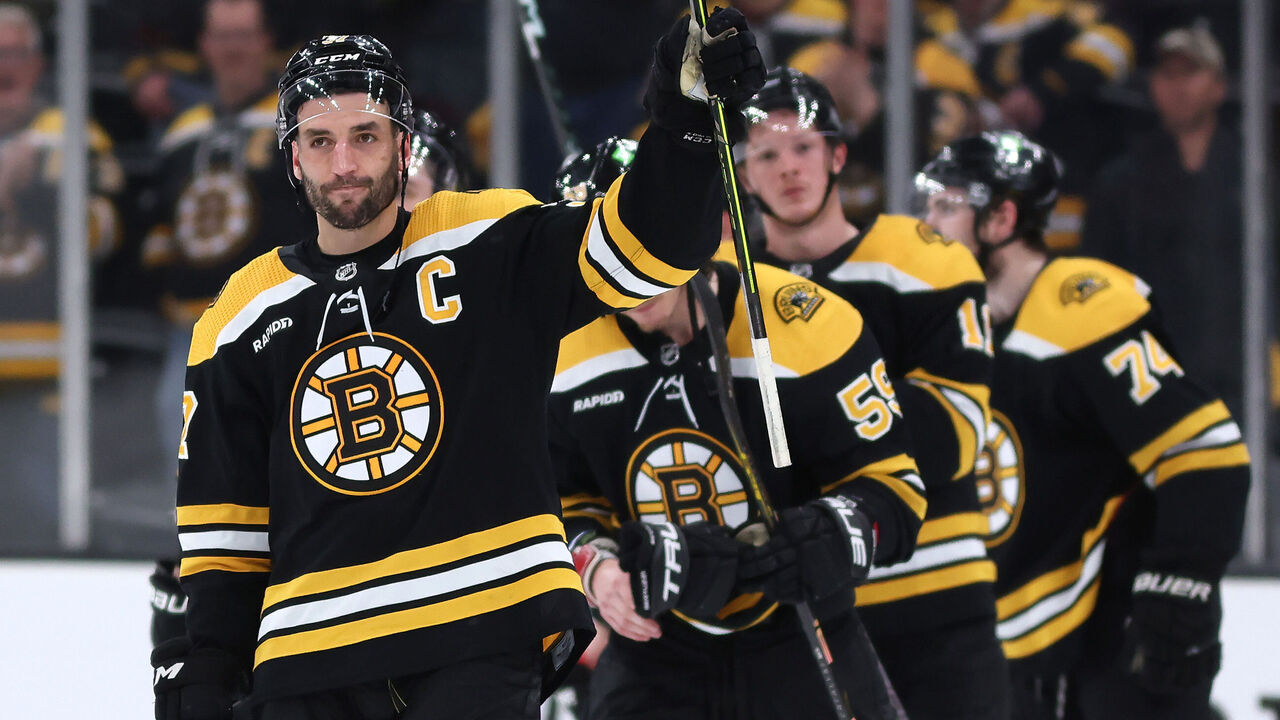 Key arrivals
Key departures
Re-signed
Rookies who could crack the lineup
It was a tough offseason in Boston watching two franchise icons retire and several key players depart with very little coming back in return. Regression was always expected after a 65-win campaign, but the Bruins undoubtedly got significantly worse this offseason.
General manager Don Sweeney did make some nice bargain signings. Geekie, a 25-year-old 6-foot-3 center, in particular, has some untapped potential. JVR still has a nose for the net, too.
The Bruins could've benefitted by shedding the final season of Derek Forbort's $3-million cap hit and using that money to help bolster a forward group that's sorely lacking right now - especially at center.
Grade: D
Buffalo Sabres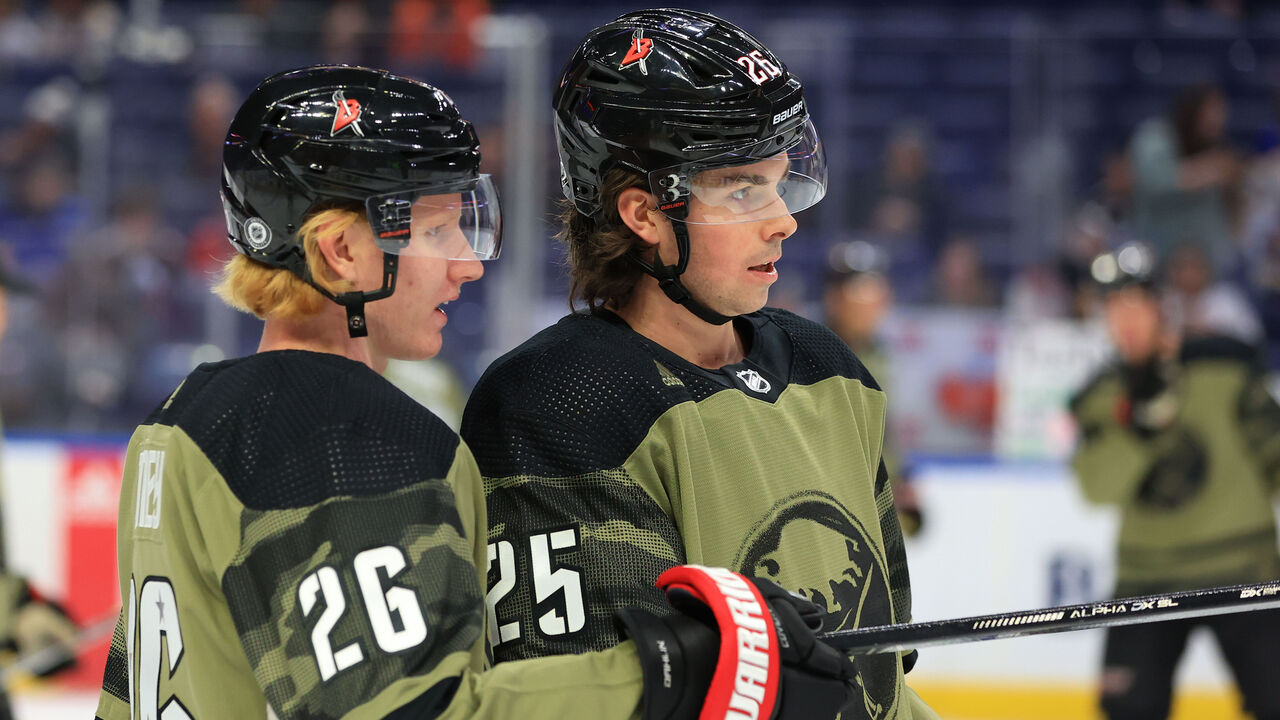 Key arrivals
Key departures
Re-signed
Rookies who could crack the lineup
Considering the financial resources available, it's been an extremely disappointing offseason in Western New York. Even after spending $6.58 million on the blue line and $7 million to retain a trio of forwards, the Sabres have $8.7 million in cap space.
Wanting to avoid sizable long-term commitments was understandable given that Rasmus Dahlin, Owen Power, and others are set for big raises next year (side note: the Sabres lose marks for failing to get extensions done with their two star defensemen). But they should've capitalized on a glut of one-year deals several of the top free agents took this offseason. If you're going to overpay on a one-year deal in free agency, do it for a high-end player, not Johnson, who's on the last legs of his career.
Perhaps the Sabres are playing the long game for some of the UFAs still out there, such as Patrick Kane. Regardless, GM Kevyn Adams failed to use the abundance of cap space and trade bait at his disposal to make significant improvements to the roster for a 2023-24 campaign in which anything other than a playoff berth will be viewed as a failure.
Grade: D-
Detroit Red Wings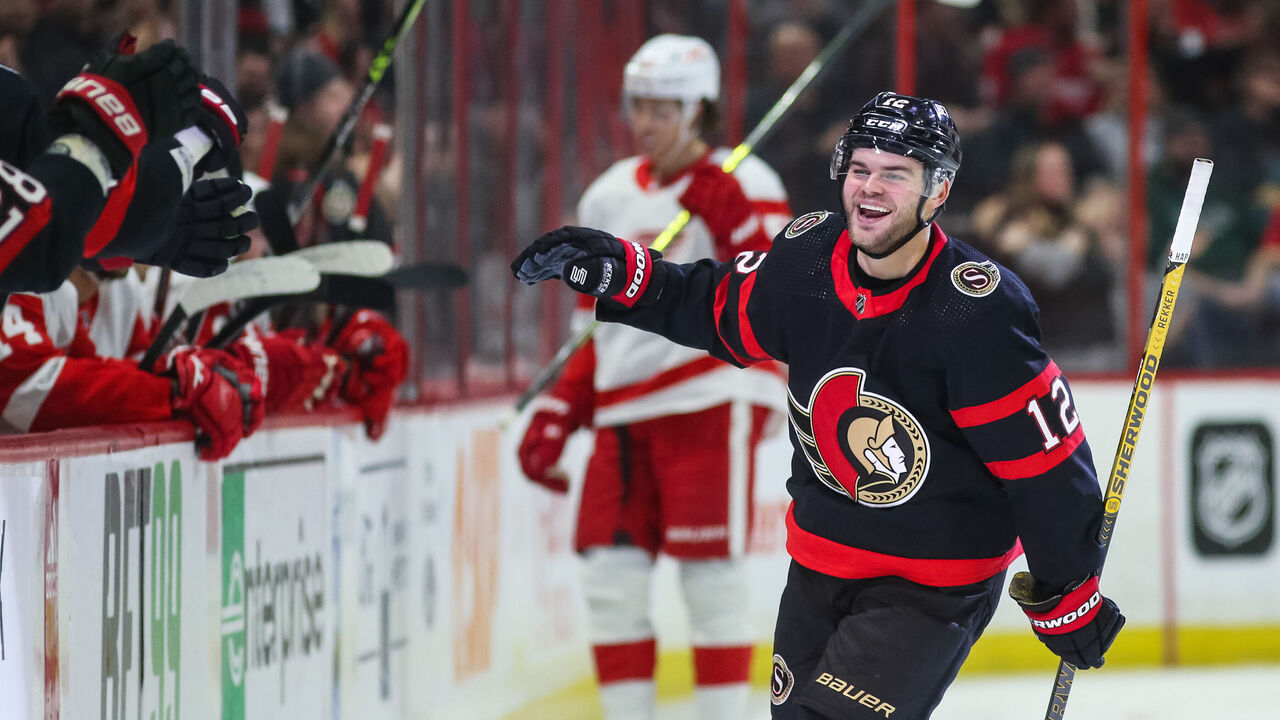 Key arrivals
Key departures
Re-signed
Rookies who could crack the lineup
The Red Wings were among the busiest teams in the NHL this offseason, and we love Steve Yzerman's pursuit to help his squad take the next step. The Compher and Holl contracts could wind up being regrettable one day, but they're not egregiously bad.
The DeBrincat addition is an obvious home run. This team needed more star power up front, and locking up the two-time 40-goal scorer at a fair cap hit through his prime years without sacrificing the future was some tidy business. The 25-year-old hailing from Michigan is a plus, too.
Adding Petry, another Michigan native, at a reduced cap hit was another savvy move. He's 35 now, but he's still a capable top-four defenseman. We also like the high-upside bargain signings of Kostin and Sprong - both of whom flashed potential in depth roles last season.
It remains to be seen if this'll be enough to propel the Red Wings to the postseason, but they're headed in the right direction.
Grade: A-
Florida Panthers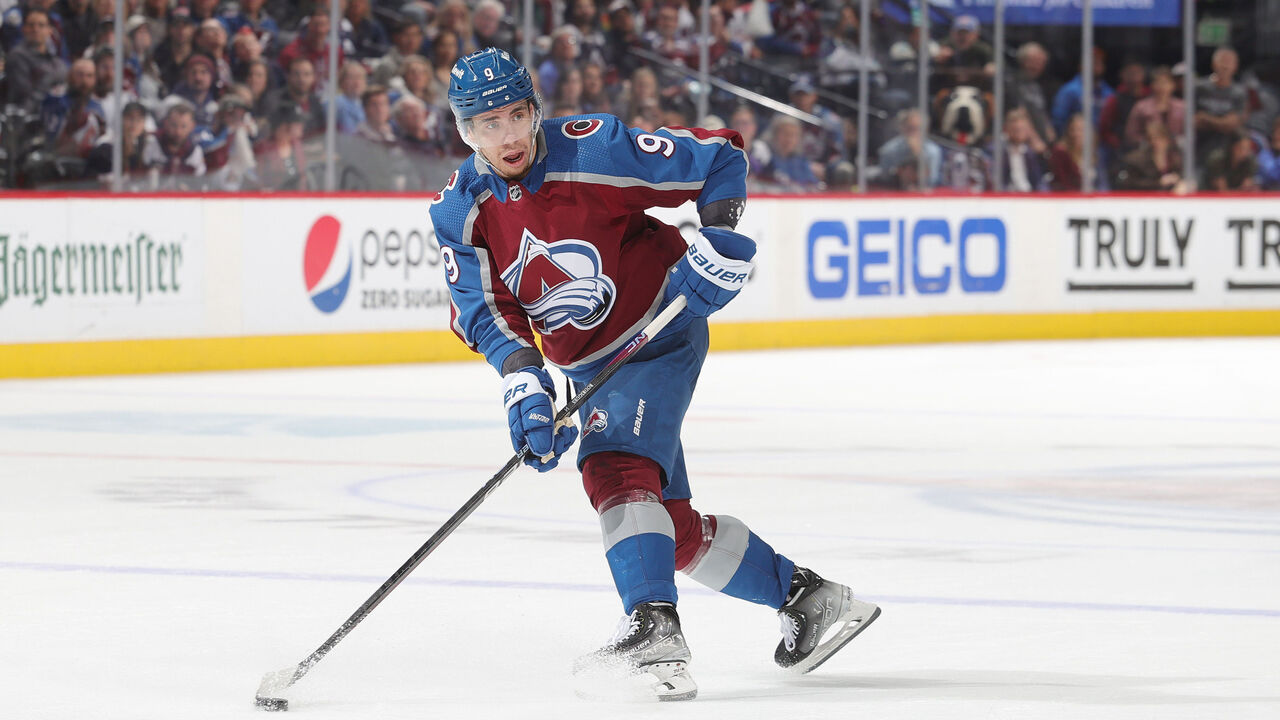 Key arrivals
Key departures
Re-signed
Rookies who could crack the lineup
Following a miracle run to the Stanley Cup Final, the Panthers are intent on getting back. It won't be easy with their top two defensemen Aaron Ekblad and Brandon Montour likely out to start the year, so there was clearly a focus on improving the blue-line depth to help in the early going.
None of the defensemen acquired provide much reason for optimism, though. Mikkola brings size but not much else, Kulikov is near the end of his career, and OEL and Reilly are both reclamation projects. Of the four, Reilly might have the best chance of flourishing in Florida's system thanks to his strong puck-moving skills. They're all upgrades over Staal, though, so that's a win, at least.
Up front, we love the addition of Rodrigues, a perennially underrated player who's a bargain at $3 million per year. Lorentz and Stenlund will bring size and defensive acumen to the bottom six on the cheap.
Overall, Florida improved its roster, but the blue line is still concerning.
Grade: C
Montreal Canadiens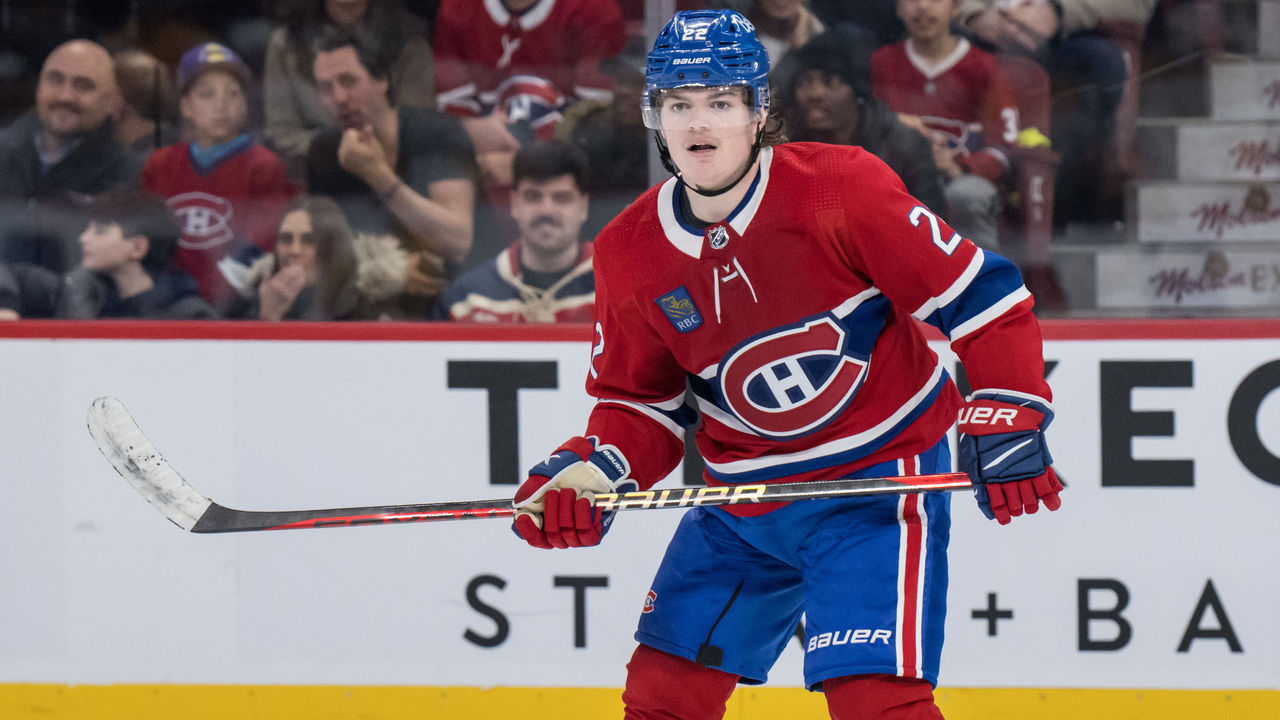 Key arrivals
Key departures
Re-signed
Rookies who could crack the lineup
The Canadiens' front office appears to have a good gauge of where the team stands: Montreal is probably the worst team in the division. But that's OK - the Habs are better off continuing the rebuild and collecting another high draft pick in 2024 than trying to compete this year.
While the front office waits for the poor contracts for aging veterans signed by the previous regime to expire, it's continued to collect young talent on cost-friendly deals - as it did with Newhook this offseason.
But Montreal's best move of the summer was undoubtedly locking up Caufield. He's scored 48 goals in 83 games since Martin St. Louis took over as head coach. If he scores anywhere near that clip in 2023-24, his contract will immediately be a steal. As the cap rises and Caufield, 22, rounds out his game, it could become one of the most team-friendly contracts in the league.
Grade: B-
Ottawa Senators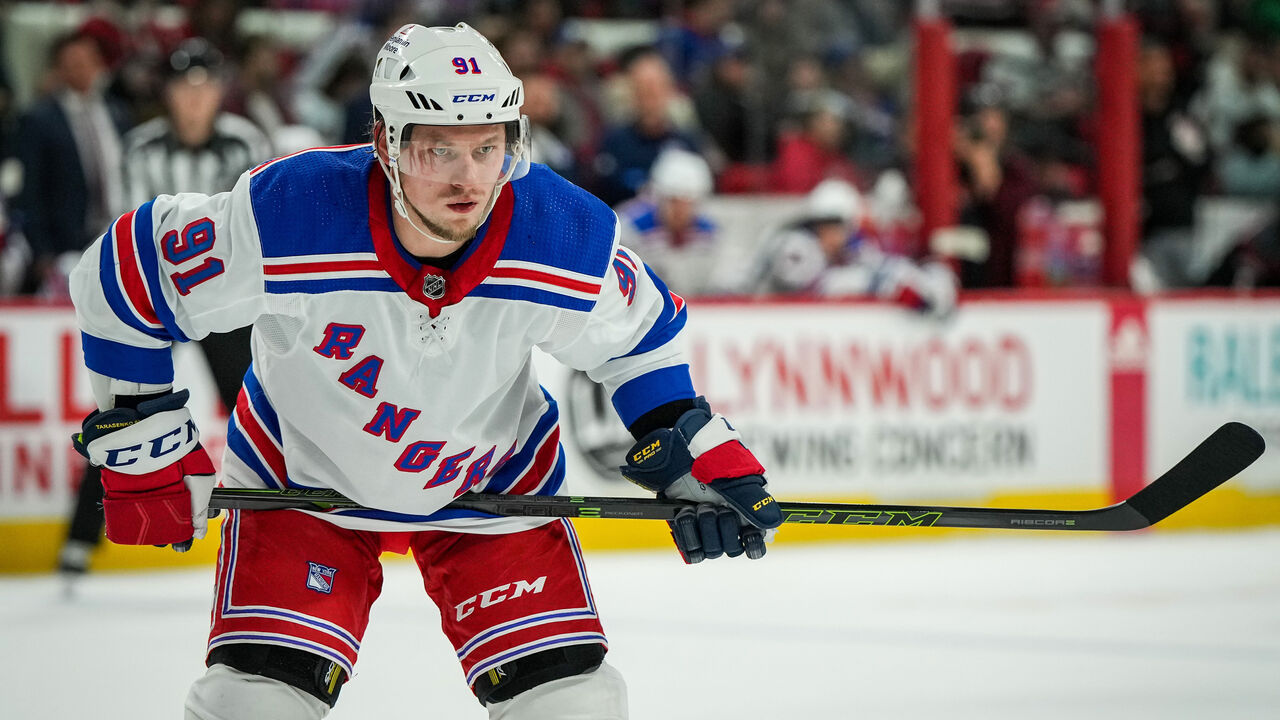 Key arrivals
Key departures
Re-signed
Unsigned
Rookies who could crack the lineup
Having to part with DeBrincat just a year after acquiring him was a tough blow. The Sens weren't able to fully recoup the quality of package they surrendered to get him, but GM Pierre Dorion did pretty well considering the circumstances, netting a first-rounder, a fourth-rounder, prospect Donovan Sebrango, and Kubalik.
While keeping DeBrincat would've been ideal considering his upside, Tarasenko alone may be able to replicate DeBrincat's production from last season considering the down year. Kubalik is a solid middle-six winger, giving the Sens the option to roll out three stellar lines.
But as with many teams, the Senators' success will determined by what kind of goaltending they get from Korpisalo. A five-year deal is risky considering he's looked like one of the league's worst goalies in a few seasons. But Ottawa is banking on the 2022-23 version of the Finnish netminder, which was one of the game's best.
With a stellar blue line in front of him (remember the Jakob Chychrun addition last season?), Korpisalo is set up for success. His play will be the difference between playoffs and disappointment.
Grade: B-
Tampa Bay Lightning
Key arrivals
Key departures
Re-signed
Rookies who could crack the lineup
The Lightning once again had very little to spend this offseason. They had to let a core piece in Killorn walk as an unrestricted free agent, although given the four-year, $25-million deal the 33-year-old got from the Ducks, parting ways was the right move. Having to deal Colton was unfortunate, but getting an early second-round pick to draft Ethan Gauthier was a solid return.
The versatile Sheary and the mysteriously overlooked De Haan are the best of the bargain offseason additions. Re-signing Eyssimont could prove to be fruitful, and Hagel's extension should age quite well over time.
The Lightning didn't make any poor decisions this offseason, but they also didn't do anything great enough to warrant a higher grade.
Grade: C
Toronto Maple Leafs
Key arrivals
Key departures
Re-signed
Rookies who could crack the lineup
The Maple Leafs' offseason is a bit of a mixed bag so far. A lot of talent walked out the door, and while it would've been nice to re-sign O'Reilly and Schenn, in particular, they both received fairly rich contracts from Nashville, which justified letting them walk.
The Bertuzzi signing should be a home run - for both the player and team. Look for him to have a career year if he can stick on the top line then cash in next summer. Domi should also bring a nice mix of offensive upside, positional versatility, and toughness that the Leafs have lacked over the years.
While toughness was needed, it wasn't needed in the form of Reaves, who will make the team's fourth line dysfunctional. Even though the contract could easily be buried, the cap hit and term were too rich for the 36-year-old enforcer. The Klingberg signing is curious as well. As arguably the worst defensive defensemen in the NHL the last couple of seasons, he's not the style of blue-liner Toronto needed.
It was great to get an extension done for Matthews (even though four years is less than ideal for the team), and finalizing it before training camp helps raise this grade significantly. However, William Nylander still remains without an extension, and that'll undoubtedly be a distraction in hockey's biggest market if it lingers into the season.
Grade: C+