3 teams that should sign Oilers' Bouchard to an offer sheet
Andy Devlin / National Hockey League / Getty
To make it clear off the hop: The chances of a team signing a restricted free agent to an offer sheet are minuscule. It's such a rarity in the NHL. There have been 10 offer sheets signed in the salary-cap era, and only two in the past decade.
The reasons aren't quite clear. General managers might be hesitant to surrender draft picks or dish out a contract that could be seen as an overpay in the short term. Maybe they're scared of putting a target on their back with a potential revenge offer sheet from the opposing GM in the future. After all, almost nobody wants to find themselves in a barn fight.
But it's a perfectly legal, vastly underused tactic that can be deployed to acquire a young, star player or put an opposing team in a very difficult position, both of which are reasons that make the Edmonton Oilers' Evan Bouchard a prime target for an offer sheet.
Bouchard is a 23-year-old right-handed defenseman. The 2018 No. 10 pick stands at 6-foot-3 and is tremendous offensively. He racked up back-to-back 40-point seasons and has shined in the postseason with 26 points in 28 playoff games.
While Bouchard passes the eye test thanks to his size, some physicality, and offensive ability, he also posted outstanding underlying numbers in 2022-23.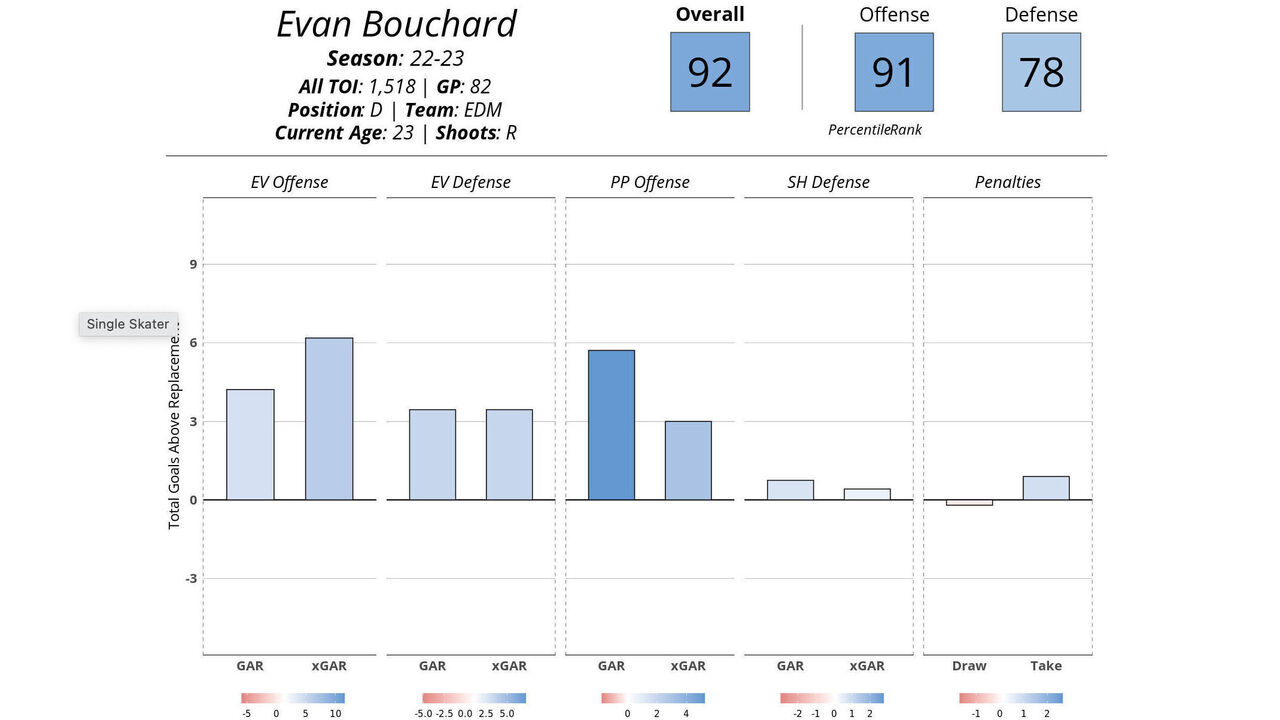 Bouchard has all the makings of a future No. 1 defenseman. He might even be a dark-horse candidate for the Norris Trophy next season. Following Tyson Barrie's trade to the Nashville Predators on Feb. 28, Bouchard racked up 36 points in 33 games between the regular season and playoffs.
So it's clear Bouchard is not only a cornerstone of the Oilers' future, but he's also a key piece in their hopes of winning a Stanley Cup in 2024. Losing him would be devastating.
Edmonton has just $5.62 million in projected cap space, according to CapFriendly. The Oilers also have third-line center Ryan McLeod as an RFA (who can't be signed to an offer sheet because he's arbitration eligible). If the Oilers stretch their lineup as thin as possible, they'll have $7.245 million to sign both players.
If a team came along and signed Bouchard to a five-year offer sheet carrying an $8.58-million cap hit, it would put Oilers GM Ken Holland in quite a bind. He could still match it, as teams can exceed the $83.5-million cap ceiling by 10% during the offseason, but it would force Holland to either shed a player he wants to keep or surrender key assets to get rid of an undesirable contract. Either way, it wouldn't be ideal for Edmonton.
An $8.58-million cap hit for five years is the sweet spot for Bouchard. It's the maximum cap hit and length in the offer sheet tier that would cost the team a first-, second-, and third-round pick in 2024. Going above $8.58 million would put the team in the next tier, which would cost an additional first-rounder. Going down a tier ($6.43 million as the highest cap hit) only subtracts a second-round pick and doesn't quite put enough heat on the Oilers.
It's a deal that Bouchard would likely accept, too, which is obviously crucial to the process. Otherwise, he's probably looking at a bridge deal between $3.5 million and $4 million per season. This five-year deal would still allow Bouchard to cash in as a UFA when he's 28.
That cap hit may seem steep for player with only 184 regular-season games under his belt, but for an ascending talent in a rising-cap environment, it could age nicely for a club over five years if Bouchard reaches his potential.
Here are three teams that should try to make it happen.
Buffalo Sabres
The Sabres check a lot of the necessary boxes for a team considering an offer sheet. Firstly, they have the cap space. They're currently listed with $6.7 million but could easily get that number to the $10-million range by shrinking their roster to the minimum 18 skaters. They have contracts they could easily move.
Buffalo also probably believes it's close to winning. The club finished one point out of a playoff spot in what was considered a rebuilding year. With one of the league's most enviable young cores, qualifying for the postseason should be the primary goal for 2023-24. The Sabres should have their eyes set on winning a Stanley Cup within the next few seasons.
The Sabres also have one of the NHL's best prospect pools, so they don't necessarily need their top three picks in the upcoming draft. If all goes according to plan this season, those picks will be in the latter half of each round, anyway.
Adding another cornerstone defenseman to a blue line that already features a pair of No. 1 picks in Rasmus Dahlin and Owen Power would be dynamite. A righty in Bouchard to complement lefties Dahlin, Power, and Mattias Samuelsson (an underrated defender locked up for seven years) would be ideal, too.
The Sabres do have four right-handed defensemen on the roster making at least $2.5 million in Connor Clifton, Erik Johnson, Ilya Lyubushkin, and Henri Jokiharju, but only Clifton is signed beyond this season, and Lyubushkin and/or Jokiharju could easily be moved. None of these players should prevent the Sabres from making a splash.
Carolina Hurricanes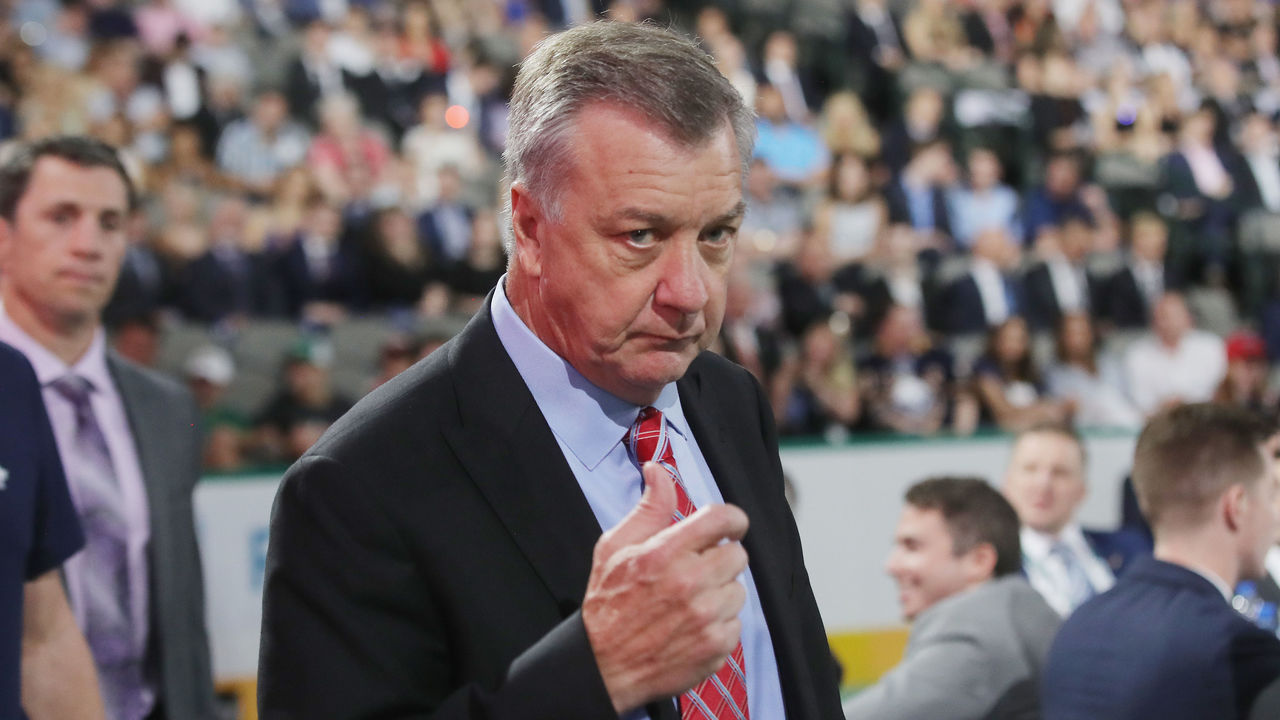 Don Waddell is the only active GM to have signed a player to an offer sheet, having pried Jesperi Kotkaniemi from the Montreal Canadiens in 2021. So we know the Hurricanes executive has the guts to do it. But we didn't just include the Hurricanes for this reason. It makes sense from several angles.
The Canes have shown interest in multiple right-handed offensive defensemen. There are rumors of a reunion with Tony DeAngelo, and they've also reportedly inquired about Erik Karlsson. Bouchard would be the superior addition, though. He's nine years younger than Karlsson and has far fewer flaws than DeAngelo.
Carolina is only listed with $2.52 million in cap space, but it could get to around $5 million by icing the minimum-sized roster. The club would also likely dangle defensemen Brady Skjei or Brett Pesce - both one year from free agency - as trade bait. The Hurricanes already reportedly plan to deal Pesce if they can't get him extended.
Nonetheless, the addition of Bouchard would give the Canes arguably the best top four in the NHL.
| LD | RD |
| --- | --- |
| Jaccob Slavin | Brent Burns |
| Dmitry Orlov | Evan Bouchard |
The Hurricanes have been one of the league's top teams for years without sacrificing much draft capital, so parting with the picks is more than worth it for a Stanley Cup contender looking to get over the hump.
Seattle Kraken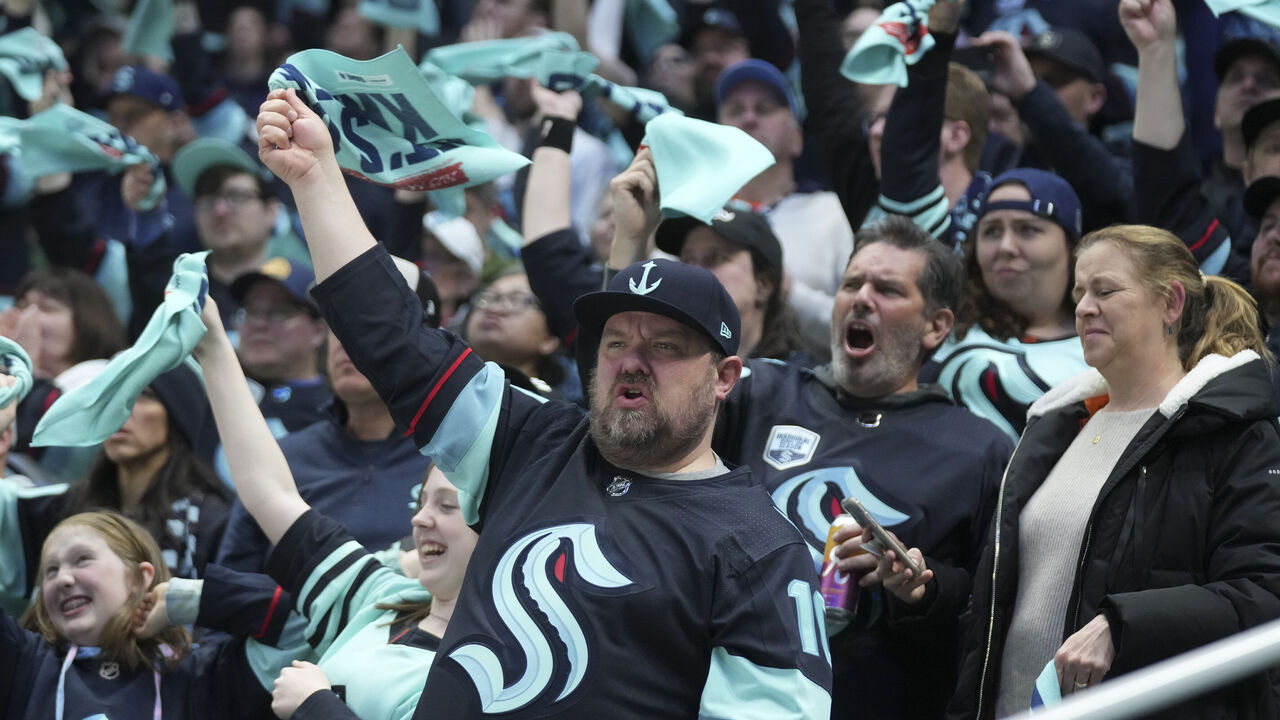 Do the Kraken believe they're here to stay after qualifying for the postseason in their second campaign? If so, they should attempt to make a splashy move like signing Bouchard to an offer sheet. If they're not fully committed, then taking the slow build is fine, albeit boring.
However, Bouchard would give the Kraken one distinct advantage that the Sabres and Hurricanes wouldn't have: The Oilers are a division rival. If the Kraken are going to be a perennial playoff team, there's a good chance they'll meet the Oilers often in either Round 1 or 2.
It's a no-lose situation for the Kraken. Either they land an exciting, young player at a reasonable cap hit, or, in the more likely scenario, they put a divisional foe in a severe cap crunch.
Nobody on Seattle makes more than $5.5 million, and the club currently has $9 million in cap space. Some of that will be devoted to RFA Vince Dunn, whose arbitration eligibility prohibits an offer sheet, but the Kraken could still easily make the room for Bouchard if they wanted to. A blue line featuring both Dunn and Bouchard, along with defensive stalwarts Adam Larsson and Jamie Oleksiak, would be electric.