10 best NHL players who could get traded this summer
National Hockey League / Getty
The 2023 unrestricted free-agent class projects to be one of the weakest in recent memory, so teams may resort to the trade market in order to boost their squads. They already have, too, beginning with the three-way deal that sent Ivan Provorov to the Columbus Blue Jackets on Tuesday. But several other intriguing players could be available via trade. Let's take a look.
Noah Hanifin, Flames
Trade potential: ★★★☆☆
Elias Lindholm, Flames
Trade potential: ★★★☆☆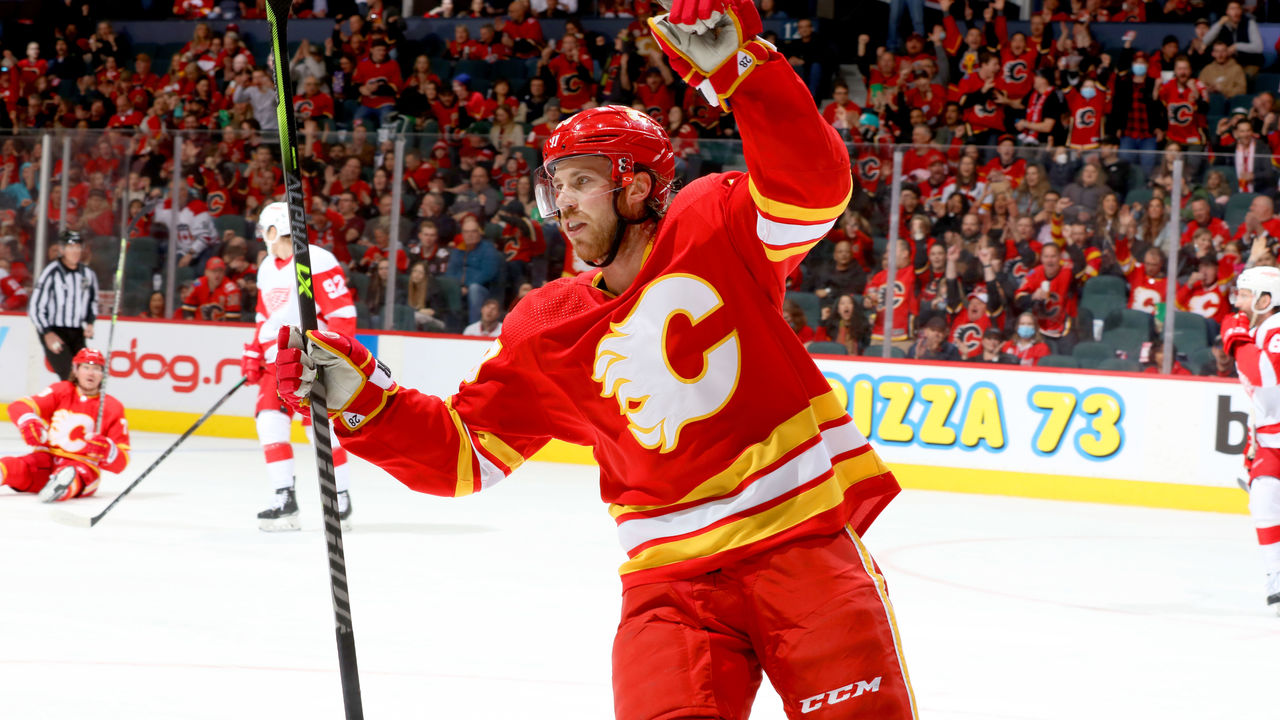 The Calgary Flames are entering a new era under general manager Craig Conroy, and during his introductory press conference he made it clear he doesn't intend on losing key pending unrestricted free agents for nothing - as the club did with Johnny Gaudreau a year ago.
The Flames have several crucial 2024 UFAs. Tyler Toffoli, Mikael Backlund, and Chris Tanev are among them, but we've decided to highlight Lindholm and Hanifin since they'd likely draw the most interest if they were made available. While they're also likely Calgary's biggest priorities to keep, the Flames would be wise to move them if they can't lock them up to long-term deals.
Lindholm had a down year in 2022-23, tallying 64 points in 80 games in what was a disappointing season for the team. But he's just one year removed from a 42-goal, 82-point campaign that saw him finish as the Selke Trophy runner up. Centers of his ilk rarely become available, so there will be no shortage of suitors if he's up for grabs.
Hanifin hasn't completely lived up to the potential of being a top-five draft pick, but he's still a solid player. And 6-foot-3 defenseman who skate well are always highly coveted around the league. Plus, he's still only 26 years old with room to grow.
Alex DeBrincat, Senators
Trade potential: ★★★★☆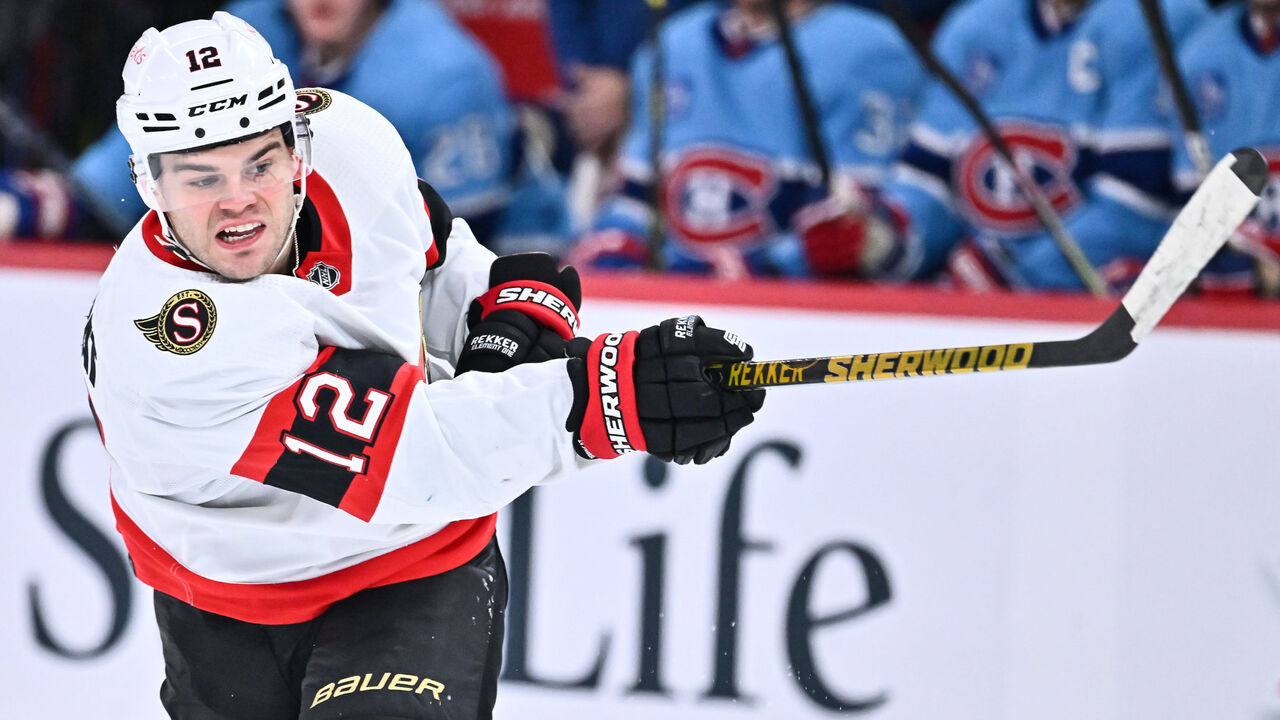 DeBrincat was Ottawa's prized offseason addition in 2022, but he could be on the move once again in 2023, as the Senators have reportedly already begun dangling him on the open market. He's a pending restricted free agent this summer who could simply accept his $9-million qualifying offer and walk to unrestricted free agency in 2024.
The Senators continue to make strides and should once again compete for a playoff spot in 2023-24, but they're not yet at the point in their build where they can afford to lose a key UFA for nothing. If DeBrincat isn't willing to commit long-term this offseason, Ottawa may have to deal him.
DeBrincat's first season in Ottawa was a down year by his standards, as he tallied 27 goals and 66 points in 82 games, but the 25-year-old winger still brings 40-goal potential.
Erik Karlsson, Sharks
Trade potential: ★★★☆☆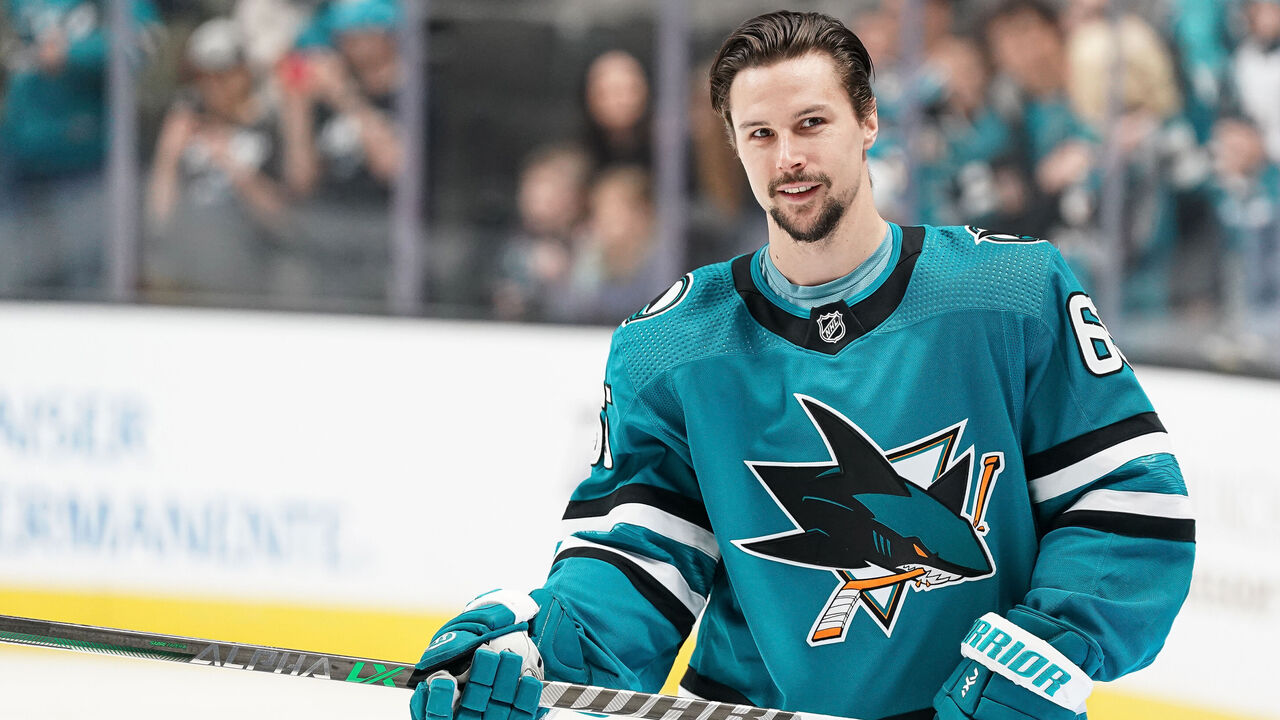 There were rumors of a Karlsson trade during the 2022-23 campaign. Sharks general manager Mike Grier said in November he was open to offers for the star defenseman, and the Edmonton Oilers reportedly showed interest in Karlsson before landing Mattias Ekholm to bolster their blue line. And while Karlsson said he's "fully invested" in San Jose, he's also expressed his desire to win. And it doesn't appear the Sharks will be doing that any time soon.
There are complicated factors, of course. Karlsson possesses a full no-movement clause, so he chooses his own adventure. He also carries an $11.5-million cap hit - the fourth-highest in the NHL - for four more seasons through his age-36 campaign. The Sharks are almost certainly going to have to retain a portion of that deal to facilitate a move. But they'd be foolish not to.
Karlsson was finally healthy in 2022-23 after years of being plagued by injuries, and he produced a historically great season, becoming the sixth defenseman ever, and first since 1991-92, to rack up 100 points. If there was ever a time for the Sharks to maximize their value for Karlsson, it's now.
Colton Parayko, Blues
Trade potential: ★☆☆☆☆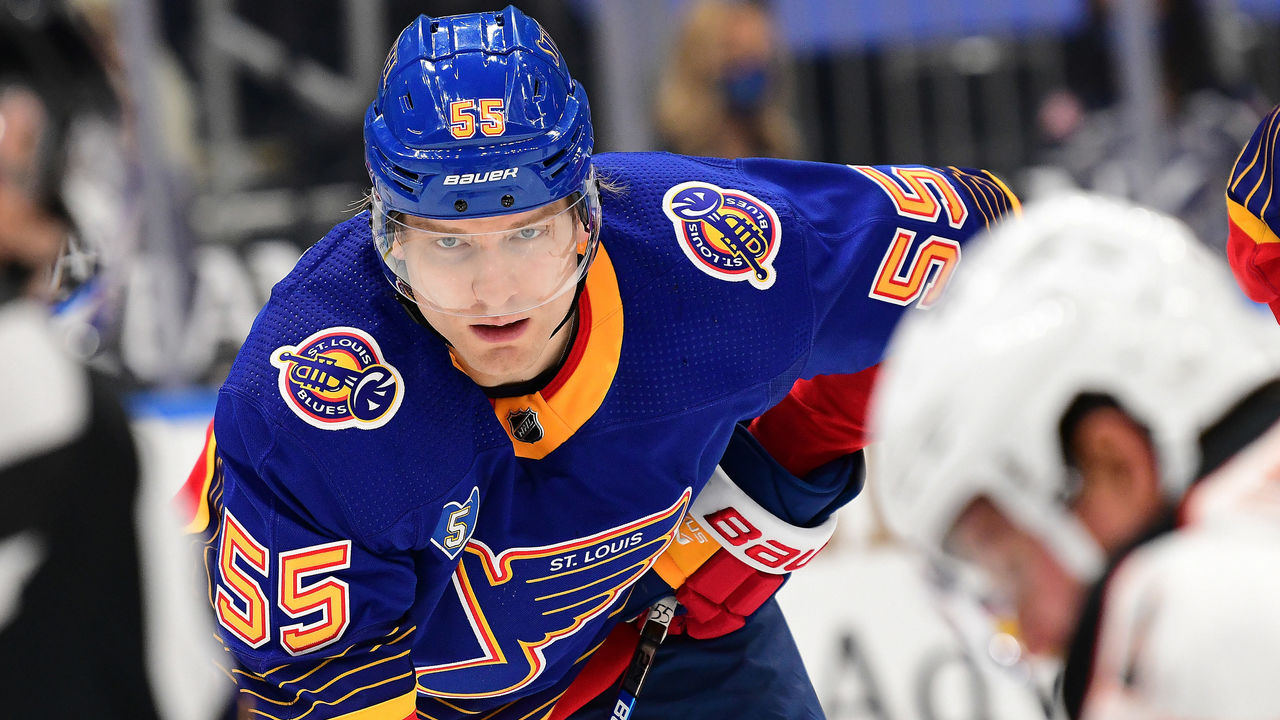 Perhaps surprisingly, the St. Louis Blues were reportedly open to moving one of their top four defensemen ahead of the 2023 trade deadline. Unsurprisingly, Colton Parayko was the one drawing the most interest.
The Blues ultimately never made such a deal, but it remains possible they'd be open to the idea of dealing Parayko now that the offseason is under way. After all, St. Louis finished with the 10th-worst record in the NHL, and the team appears to be making an effort to get younger.
At age 30, Parayko isn't old, but he's no spring chicken, either. He's under contract for seven more seasons with a $6.5-million cap hit. A contract of that length carries some risk for a team that could undergo a youth movement in a few years time, but it would be more than worth it for a club looking to win immediately.
Parayko is exactly the type of defenseman contending teams covet. He's a physical, 6-foot-6, right-handed shutdown blue-liner. His playoff pedigree is an asset, as he played a key role in St. Louis' 2019 Stanley Cup run, logging 25:07 per contest in 26 playoff games.
Blues GM Doug Armstrong doesn't have to move Parayko, but if he's willing to listen to offers, he could fetch quite a haul.
Mitch Marner, Maple Leafs
Trade potential: ★☆☆☆☆
William Nylander, Maple Leafs
Trade potential: ★★☆☆☆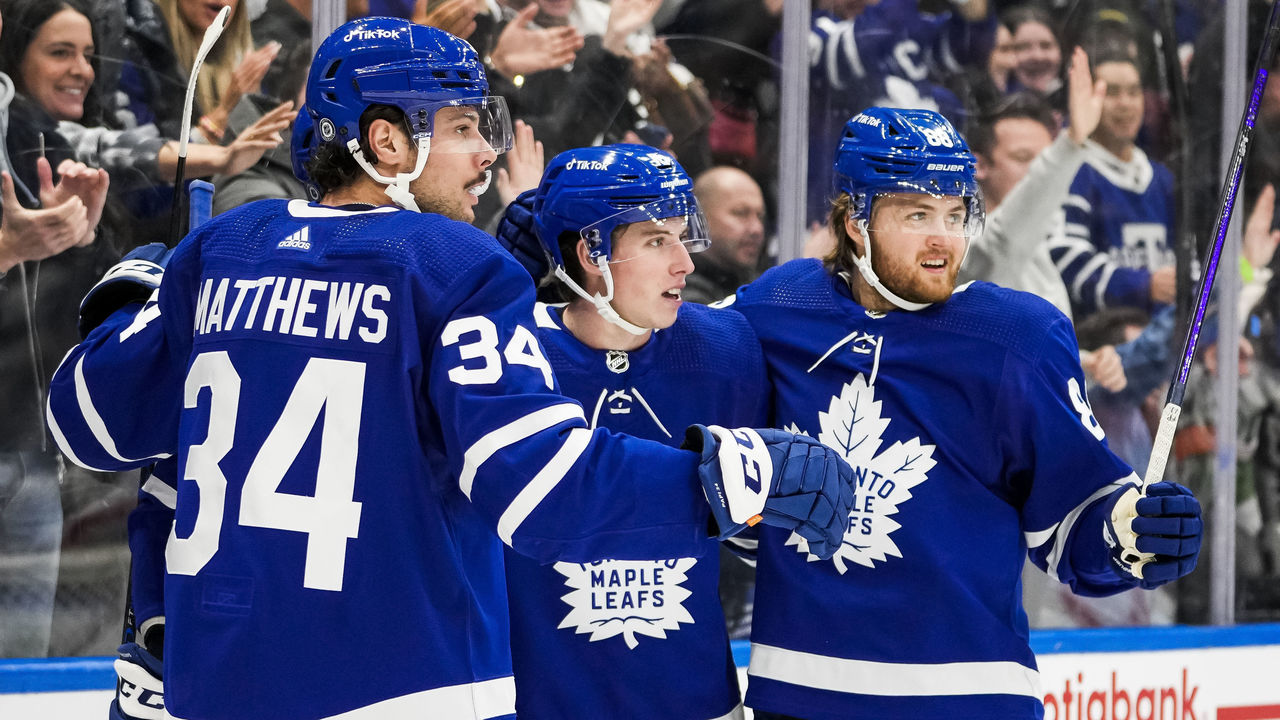 Toronto Maple Leafs president Brendan Shanahan reportedly told the team's core forwards that they're unlikely to be traded. But with a new GM in charge in Brad Treliving, anything could be on the table.
Barring a proclamation from Auston Matthews that he won't re-sign, the club's top center isn't going anywhere. And with John Tavares' hefty $11-million cap hit and a no-movement clause, he's staying put, too.
That leaves Mitch Marner and William Nylander. If the Leafs are actually going to shake up their core, it will likely be by moving one of their star wingers.
Marner gains a no-movement clause on July 1, so if they're going to move him, they better act fast. But it wouldn't be easy for the club to win a trade involving a 99-point winger who's a Selke Trophy finalist, so a deal for him doesn't seem likely, especially considering he won't be a UFA until 2025.
Nylander, on the other hand, only gains a 10-team no-trade list on July 1, so moving him would be much easier. Plus, his $6.96-million cap hit would be more palatable for teams to take on. Nylander can be a UFA in 2024, so if extension negotiations stall, moving him is a possibility. And as a 27-year-old winger coming off a career-high 40 goals and 47 assists, there would be no shortage of suitors.
Pierre-Luc Dubois, Jets
Trade potential: ★★★★★
Connor Hellebuyck, Jets
Trade potential: ★★★★☆
Mark Scheifele, Jets
Trade potential: ★★★★☆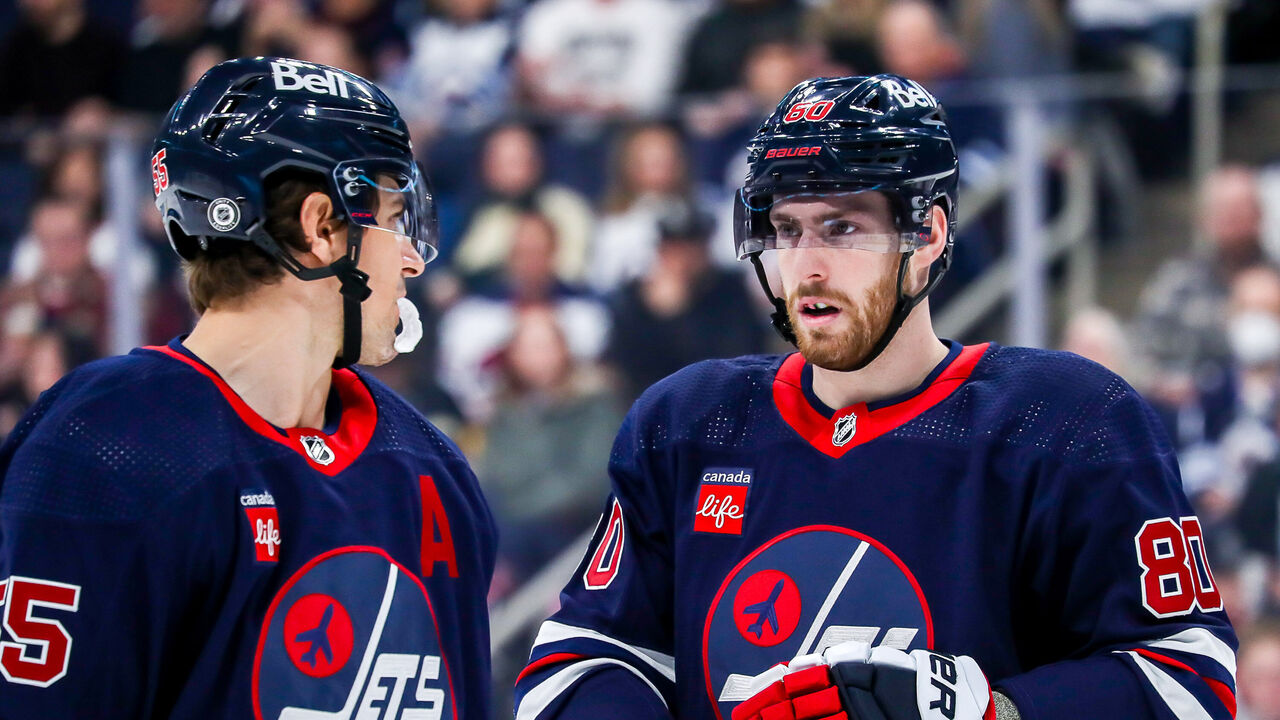 Following another early playoff exit, we already outlined why the Winnipeg Jets could be in line for big changes this offseason. Dubois, Hellebuyck, Scheifele, Blake Wheeler, Nino Niederreiter, Brenden Dillon, and Dylan DeMelo can all become UFAs in 2024. It's unlikely the Jets can re-sign them all, so blowing it up is a very possible outcome.
Dubois in particular seems like a lock to get traded, as he and agent Pat Brisson are reportedly looking to facilitate a swap about a year after telling the team he planned to test free agency in 2024. As a 24-year-old, 6-foot-2 center coming off a 63-point campaign, teams will be lining up for Dubois - even though the price will be steep.
Hellebuyck will draw plenty of interest if made available, too. The 30-year-old remains one of the game's few remaining workhorse netminders, and he's been remarkably consistent throughout his career. In the last six seasons, he's led the league in games played four times while never posting a save percentage below .910.
Scheifele has struggled defensively in recent years and even got moved from center to wing down the stretch in 2022-23, but he's still a highly productive offensive player. The Jets could be selling at a great time, though, as he's coming off a career-high 42-goal season.