Grounded: Jets need big changes after early playoff exit
The Winnipeg Jets have boasted an immensely talented core for the last seven-plus years, but aside from a trip to the 2018 Western Conference Final, they've failed to accomplish much. And after squeaking into the 2023 playoffs as the Western Conference's No. 8 seed before getting bounced by the Vegas Golden Knights in five games, the club needs to clarify its direction this offseason.
With several key players set to become unrestricted free agents after the 2023-24 campaign, general manager Kevin Cheveldayoff, de facto owner Mark Chipman, and the rest of the club's front office needs to ask themselves a serious question: Is this core worth keeping together? The answer should be no.
Even a new coach this season in Rick Bowness couldn't get much more out of the Jets, offering further evidence that this roster simply isn't good enough to contend for a Stanley Cup. Sure, injuries hindered Winnipeg in the playoffs - Josh Morrissey went down in Game 3, Mark Scheifele got hurt in Game 4, and Nikolaj Ehlers didn't suit up until Game 5. But this team isn't young enough to believe that it could be good enough to win a Cup in a few years. The Jets aren't just a couple moves away.
Should Cheveldayoff himself be under scrutiny? He's held his GM title since the franchise relocated from Atlanta to Winnipeg in 2011. Given his strong history of amateur scouting and asset management, he deserves to remain in charge of the club's hockey operations - as long as he's willing to shake things up.
A change behind the bench would be sensible, though. Bowness was visibly "disappointed and disgusted" after the Jets were eliminated from the postseason Thursday. And while Bowness is a good defensive-minded coach, the 68-year-old is best suited to lead a team in win-now mode. He might not be interested in guiding a club that's set for a rebuild, and a mutual agreement to part ways would be logical.
Because whether you call it a rebuild, a retool, or a transition period, the Jets need an overhaul. They need to get worse before they can become better.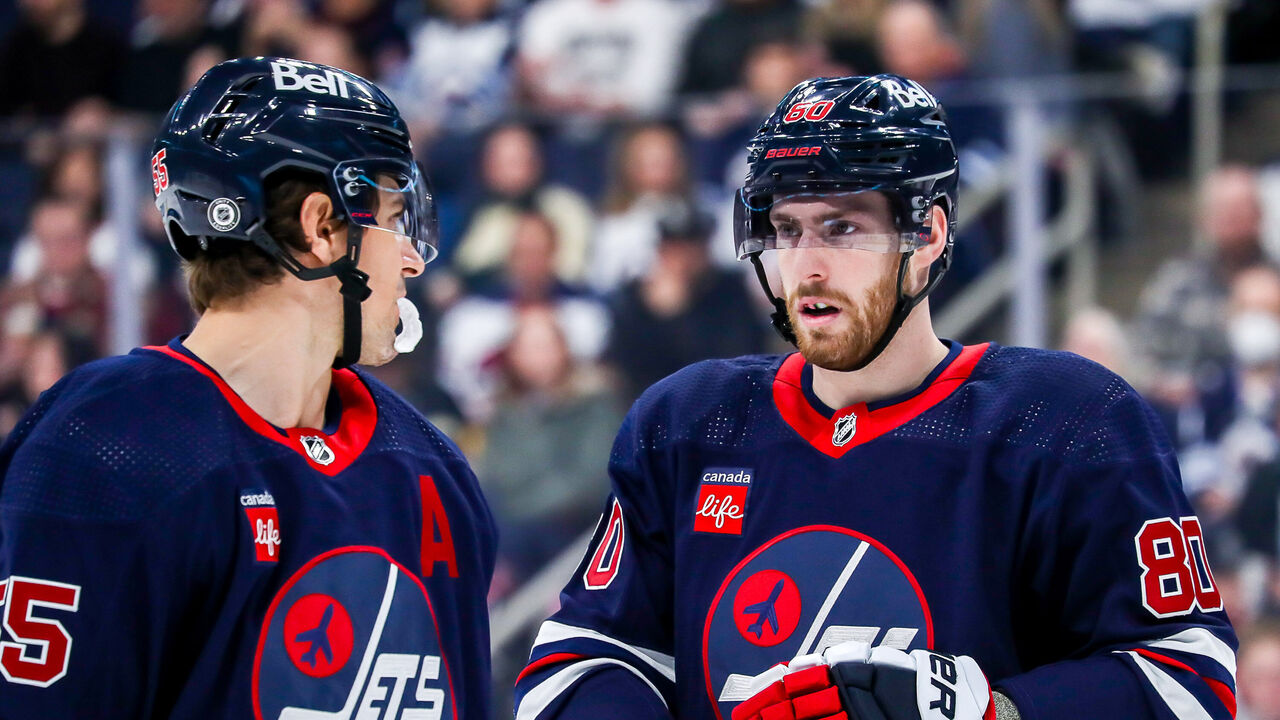 After all, Scheifele (age 30), Pierre-Luc Dubois (24), Connor Hellebuyck (30), Blake Wheeler (36), Nino Niederreiter (30), Brenden Dillon (32), and Dylan DeMelo (turns 30 May 1) can all become UFAs after next season. There's no time to give this group another shot.
Of those seven players, Dubois is the only sensible long-term extension candidate given his age, but he reportedly told the club he plans to test free agency in 2024.
Scheifele is due for a major raise from his current $6.125-million cap hit, but a lucrative long-term extension for him carries ample risk. After all, he's entering the back nine of his career and he was moved from center to wing late in the season because of his defensive struggles.
Hellebuyck is still a world-class goaltender, but he's also in line for a sizable raise from his current $6.16-million cap hit. And if history tells us anything, it's that pricey long-term deals for goalies in their 30s don't seem to age well (see Carey Price, Sergei Bobrovsky). Hellebuyck's consistency warrants a similarly lucrative contract - likely six years, $8 million per season at the very minimum.
Wheeler, Niederreiter, Dillon, or DeMelo likely don't require anything too rich to retain their services, but signing aging role players to extensions makes no sense if you don't keep the core players. Furthermore, would they even want to come back if the core players are traded away?
If the Jets' front office enters the offseason thinking the team can compete for a Cup in 2024, it will lead to one of the following outcomes:
The Jets put themselves on track for the playoffs again, making it tough to sell the fan base on trading players on expiring contracts as the deadline approaches. Following another early playoff exit, Winnipeg loses its key UFAs without recouping any assets.
The Jets are in line to miss the playoffs as the deadline approaches, but the combination of the time crunch and the difficulty of making multiple big midseason moves in a hard-cap league means they fail to get full value for the pending UFAs.
The Jets extend their core, locking in several more years of mediocrity with no end in sight.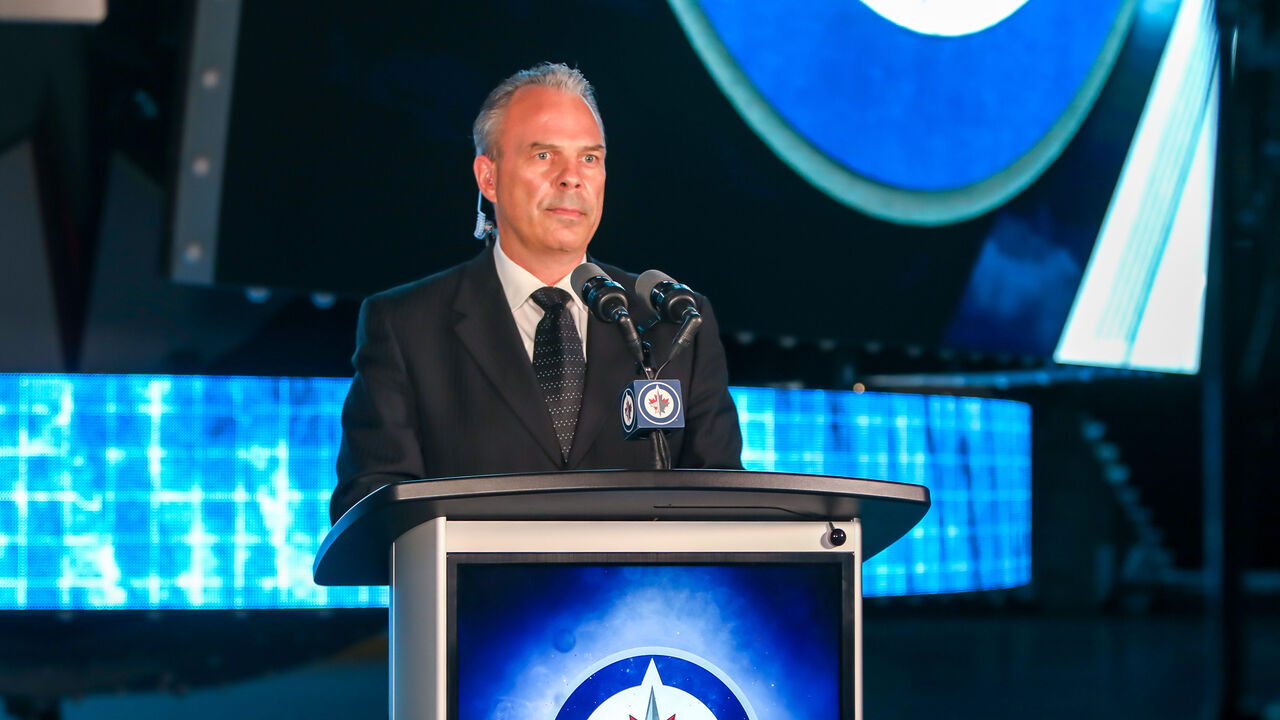 Cheveldayoff should be aggressively working the phones to find suitors for his upcoming UFAs. All seven of those players should be traded between now and the 2024 deadline. The more that can be shipped out this offseason, the better. Dubois, Scheifele, and Hellebuyck, in particular, would net massive hauls on the trade market.
Even Ehlers, Neal Pionk, Nate Schmidt (all 2025 UFAs), and Kyle Connor (2026 UFA) should be available for the right price. Ehlers, Pionk, and Connor are conceivably parts of the future since they're all 27 or younger, but it's hard to imagine they'd be eager to re-sign to be part of a retool. Nobody from the current team should be completely off the table except the true youngsters like 21-year-old Cole Perfetti.
Given all the draft picks, prospects, and young players the Jets could get in all these trades, turning things around in a few years' time isn't out of the question given the Jets' track record of drafting and player development under Cheveldayoff. They've got a solid prospect pool with players like Chaz Lucius, Rutger McGroarty, Brad Lambert, and Ville Heinola already in the system.
The Jets have always had difficulty luring free agents to frigid Winnipeg, so homegrown talent is the organization's only hope of building a winner. Cheveldayoff has done it once before, too; Scheifele, Ehlers, Connor, and Hellebuyck were all Jets draft picks. It's unfortunate that this current group was never able to get over the hump, but that happens in sports.
While it may be bittersweet to say goodbye to an era of Jets hockey that was once so promising, it's by far the best direction for the franchise.