'Every year there's something new': NHLers on hardest skills to master
NHL, Icon Sportswire / Getty Images / Photo illustration by theScore
Getting a tough puck sucks. Back in the 1990s, when heat-seeking missiles Scott Stevens and Darius Kasparaitis roamed NHL rinks, a tough puck usually preceded a thunderous body check in the unclaimed ice of the neutral zone.
One glance down to corral a poorly placed pass and ... boom! Clobbered.
Getting a tough puck in open ice remains dangerous, even in an offense-first era. But it's a rare occurrence. In today's game, there's another, more common scenario where a winger is tasked with taming a fast, wobbly pass along the boards before attempting to exit the defensive zone.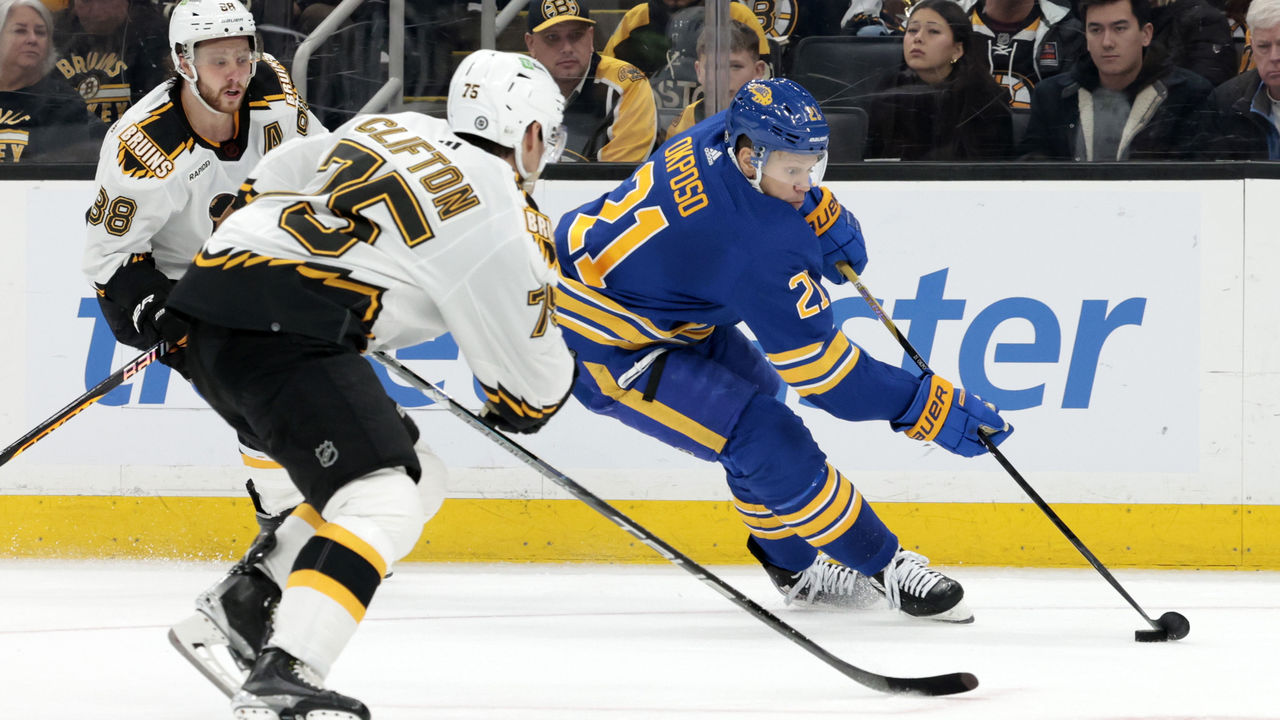 "The difficulty is in getting the puck off the wall," Buffalo Sabres captain Kyle Okposo said earlier this season, describing a nightly challenge for all wingers.
"Getting a tough puck off a rimmed pass - as a winger, when the opposing defenseman is coming down at you, and you have to separate yourself and make a play to the middle of the ice, that can be really hard," he said. "But it's also nearly impossible for the other team to defend. So, if you can do it consistently as a winger, that quick breakout off the wall can be very useful."
Okposo, a 15-year veteran, was talking about tough pucks inside the Sabres' KeyBank Center dressing room following a morning skate. I had asked him a simple yet loaded question: What's the hardest skill to master, the most difficult thing for you to do on the ice, as a professional hockey player?
"Geez ... there's a lot," Okposo started. "Every year there's something new."
That was a popular reply when I asked six of Okposo's peers the same question as a follow-up to a 2020 article about skill mastery. But, like Okposo, all six managed to identify at least one especially hard skill, move, or trick.
Here are their answers and explanations.
Ditching long-held defensive tick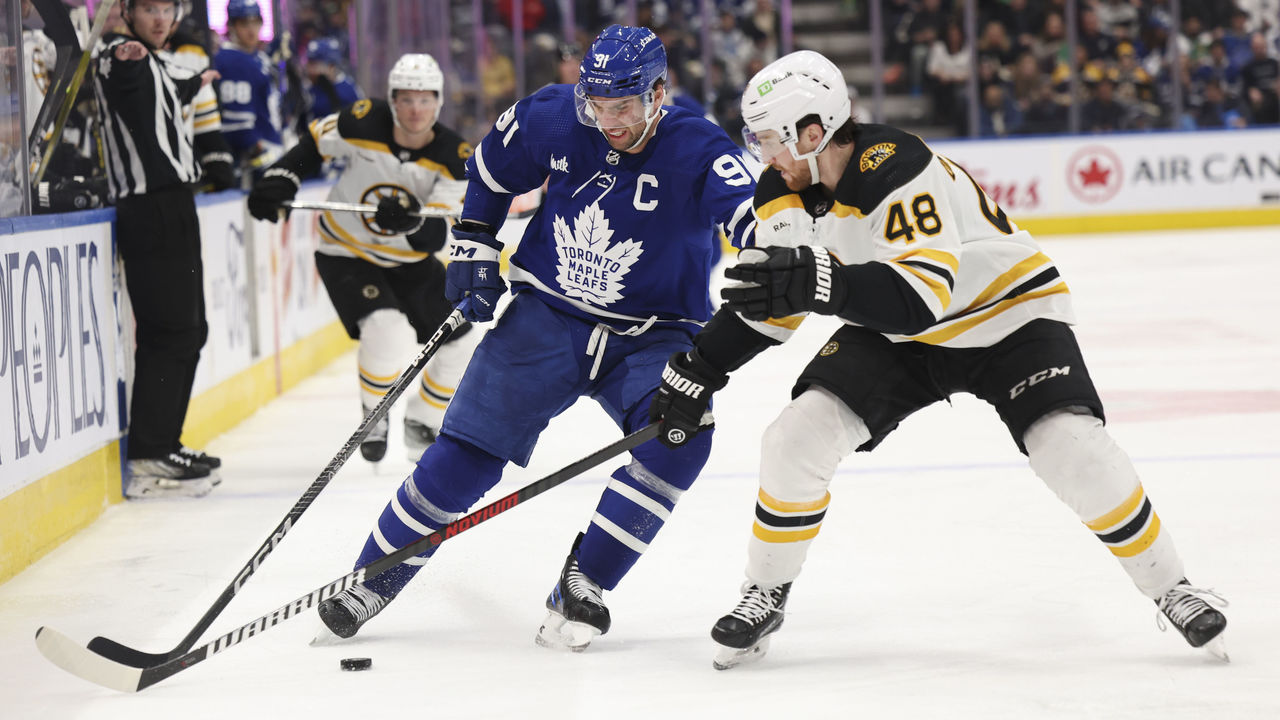 Matt Grzelcyk is a 5-foot-10, 176-pound defenseman who simply can't outmuscle most opponents. So he's been hardwired to issue cross-checks. At least you'll slow him down, he reasons. At least he'll know you're there.
Grzelcyk's trying to change his habits, however. There's a more effective and efficient way for him to defend.
"If I have a bigger guy in the corner, I want to steer him out of danger," said Grzelcyk, who's in his sixth season with the Boston Bruins. "I can put my stick on the ice, in a specific spot, and encourage him to move away from the net."
He's right. Every time Grzelcyk raises his stick to deliver a cross-check - one that's barely disrupting the opponent's flow - he's leaving himself exposed. The opponent can easily scoot the puck through or around Grzelcyk's legs.
John Tavares is one rival Grzelcyk's seen plenty of this year. The Toronto Maple Leafs center is listed as three inches taller and 40 pounds heavier.
"It's a natural habit to want to be physical in the corners and around the net," Grzelcyck said. "But when the guy's throwing his weight around, if he has 40 pounds on me, he can spin one way or another and I lose control. Countering that with the stick angling is something I always talk about with the coaches."
Turning slap shot into weapon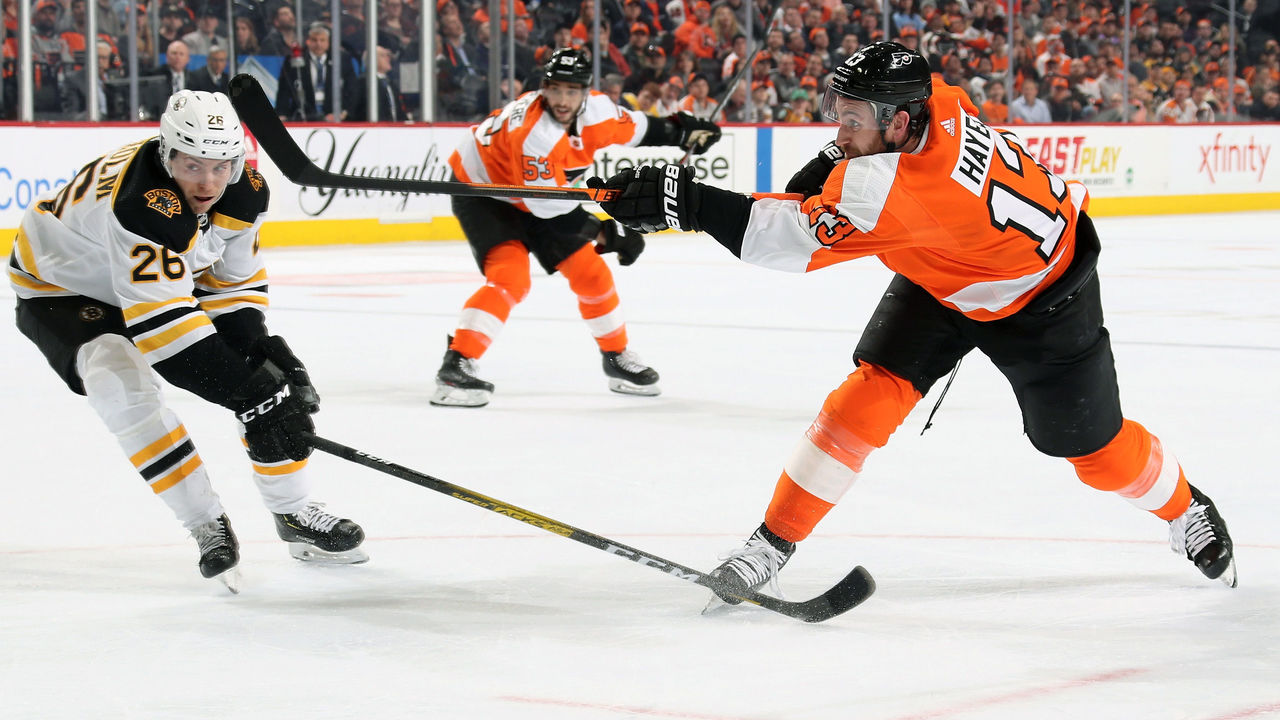 It's been well-documented that slap-shot usage is on a steep decline.
Yet one-timers are still relied upon in one particular game situation: the power play, where extra time and space facilitate clappers. For this reason, Kevin Hayes is motivated to do whatever he can to turn his into a legitimate weapon.
Building muscle memory through practice reps are important, the Philadelphia Flyers forward said. Developing chemistry with the right passer is, too, with John Carlson's influence on Alex Ovechkin's goal total being a prime example. Expanding one's wheelhouse and learning how to fire equally lethal slap shots from one's front foot and back foot are other pillars. Hayes has thought about tinkering with his stick specs, but it's complicated.
"I've been using a 95 flex since late high school," Hayes said in February. "And I made it to the NHL with a 95, right? So why am I even trying to change it? I don't really see myself changing anytime soon, so I'm trying to figure out how I'm going to make it work with what I'm using now."
Could Hayes, who's used his slap shot to score 12 of 154 career goals, grab a 95-flex stick for even-strength shifts and a whippier stick - say, one with a 75 flex rating - for power-play time?
"You could," he replied. "But what if you have a grade-A chance that calls for a wrist shot? Know what I mean? So it's hard to figure that out. I haven't really asked too many players about it, but it is something I'm trying to dig into."
Keeping opponents guessing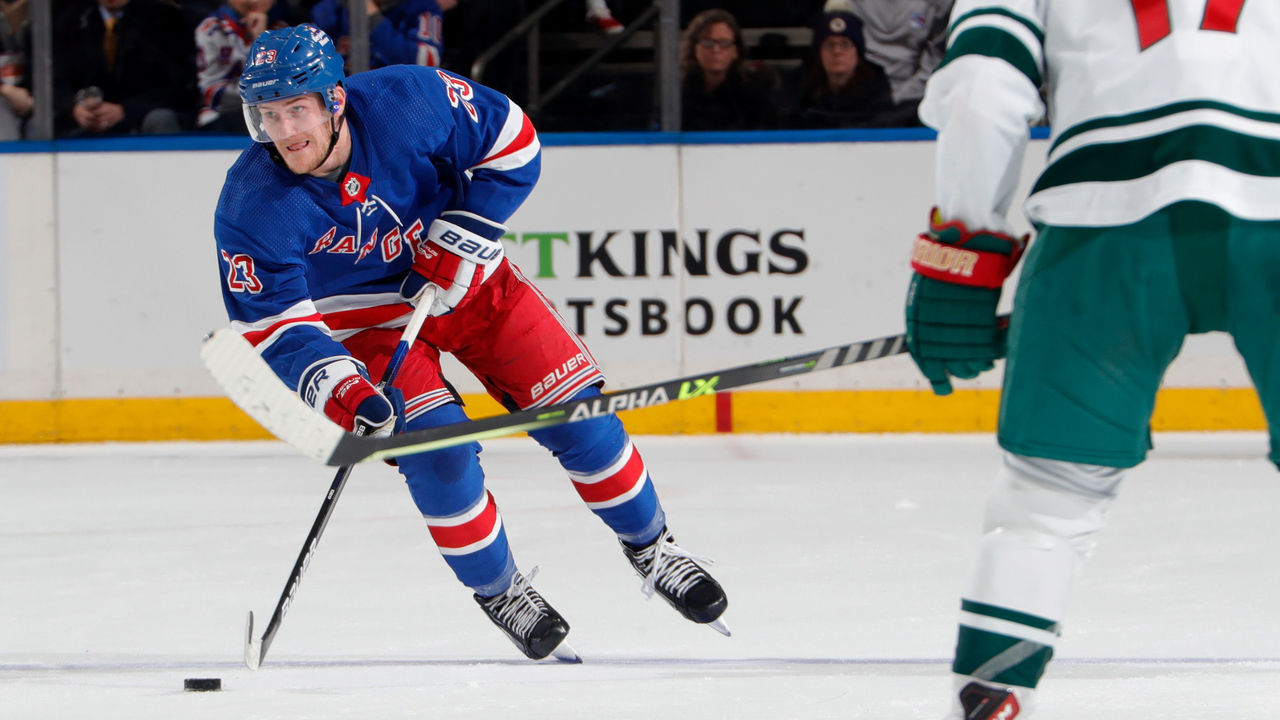 Adam Fox knows exactly what kind of player he is - one of the smartest and most agile defensemen in the world - and exactly what kind of player he isn't.
"I'm not going to kill people with speed or strength," Fox said with a smile.
This self-awareness gives Fox the agency to double down on the attributes that powered him to the 2021 Norris Trophy. The New York Rangers blue-liner is focused on refining the subtleties in his game - which can be a difficult undertaking.
Example 1: Improving edge work in tight spaces to open up his hips and mess with the forechecker's timing and positioning. "If it works, you're turning your feet one way and the forward coming at you is turning the same way," Fox explained. "Then, when he sets into a track, you quickly go the other way."
Example 2: Improving his capacity to act casually when slipping a puck to a Rangers center after curling deep in the defensive zone. He's working on this because the last thing he wants to do is telegraph breakout passes. In this case, deception flows from Fox's elusiveness and quick hands.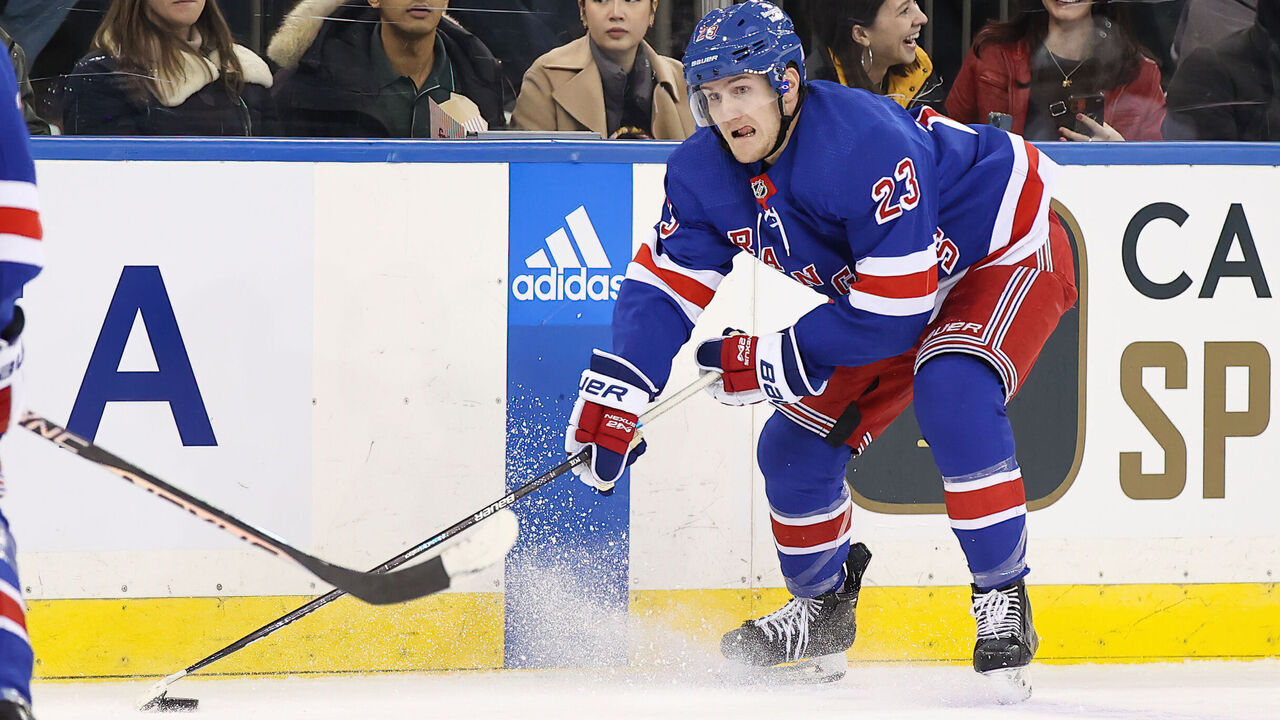 Example 3: Improving his blue-line trickery by incorporating more jukes, shakes, and head fakes. "It's all about working on deceptive plays," Fox said.
Fox, once again a candidate for the Norris, knows he must pick his spots.
"Feeling everything out, being in the league for a few years to see what works, is super important," he said. "There's a lot of smart guys in the league that you're just not going to fake out. Some guys might outsmart you, so holding that puck an extra second works sometimes and other times it doesn't. It's about feeling things out. In the end, there's a time and place for everything."
Finding faceoff-circle groove
Tage Thompson has followed up last season's 38-goal outburst with 43 in 70 contests this season. A highlight-reel regular, he's a bonafide NHL superstar.
It can be easy to forget that Thompson's in the middle of just his second season at center. However, his faceoff win rate of 43.1% is a giveaway that he's still learning the position.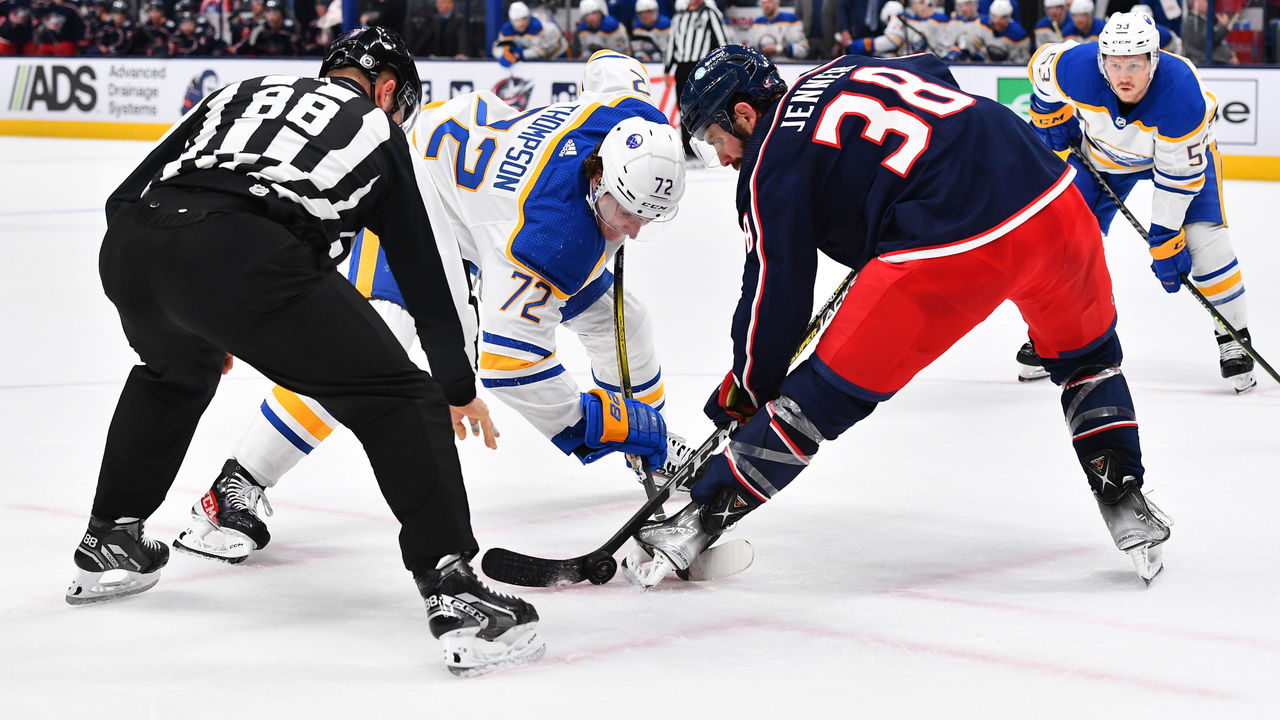 "Right now, I'm trying to find one thing that works, something I can fall back on," Thompson said of overcoming his woes in the faceoff circle.
He later added, "A lot of people from the outside, those watching, think it's meat and potatoes, hack and whack. But there is an art form to it. Certain guys have made a living off it. There are little nuances to the process, lots of detail."
Thompson is being proactive. In the offseason, he worked with former NHLer Marty Reasoner, a 52.9% faceoff guy in his day, and during the season he's been leaning on Sabres assistant coach and resident faceoff guru Jason Christie.
"If I can dial that in, get good at it, that gives our team such an advantage, starting with the puck," said Thompson, who usually shares the ice with Jeff Skinner and Alex Tuch. "We won't have to chase it around for half of the shift."
He's been picking his teammates' brains about technique, watching video of the best active faceoff men, and studying linesmen to tease out tendencies.
"Linesmen have a certain routine," he said. "Some of them are quicker on the drop. Some of them make you really square up. Some let you cheat a little. You've got to know who you're working with in that respect, too."
Outdueling while under pressure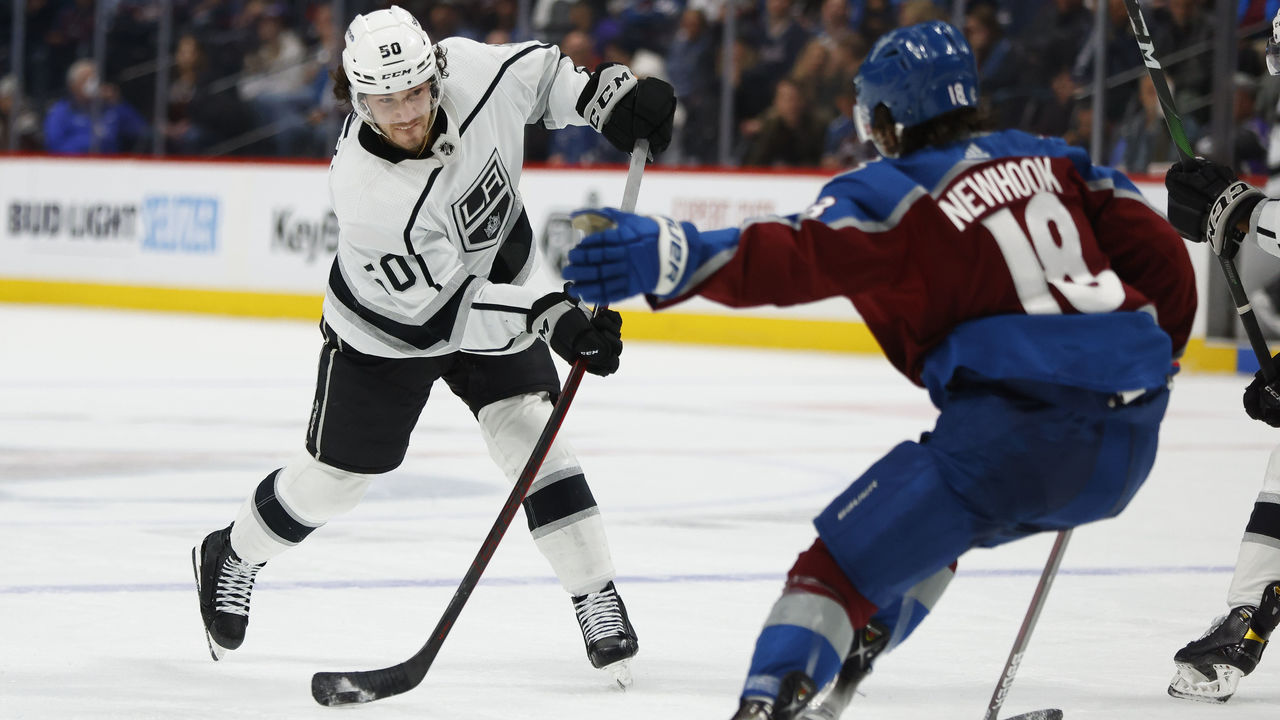 Sean Durzi didn't know what to make of the question when it was posed. He's learning loads "every single day," so the list of skills to master is long. Durzi's only appeared in 126 NHL games, after all.
A beat later, though, an answer came to the Los Angeles Kings defenseman.
The most difficult thing for Durzi is to shoot the puck while under pressure and at full speed. No, wait, he continued, honing his thought - it's shooting the puck to a specific spot while under pressure and at full speed.
"I can pick a spot from the point, no problem," Durzi said of outdueling goalies. "But when it's one-on-one with the goalie, can you be deceptive enough to beat him? Whether you turn your blade over or do something else. That's what I'm learning and, from what I've seen, you gain with experience."
Durzi knows he's capable of carrying the puck down the wall in the offensive zone, then, with defenders swarming, cut to the middle of the ice and beat the goalie cleanly. He's done it in practice. But the stakes are significantly higher in games, the intensity ratcheted way up. Nothing truly matches game action.
"Especially with all of the defenders on you," he said. "It's just a lot different."
Developing better puck poise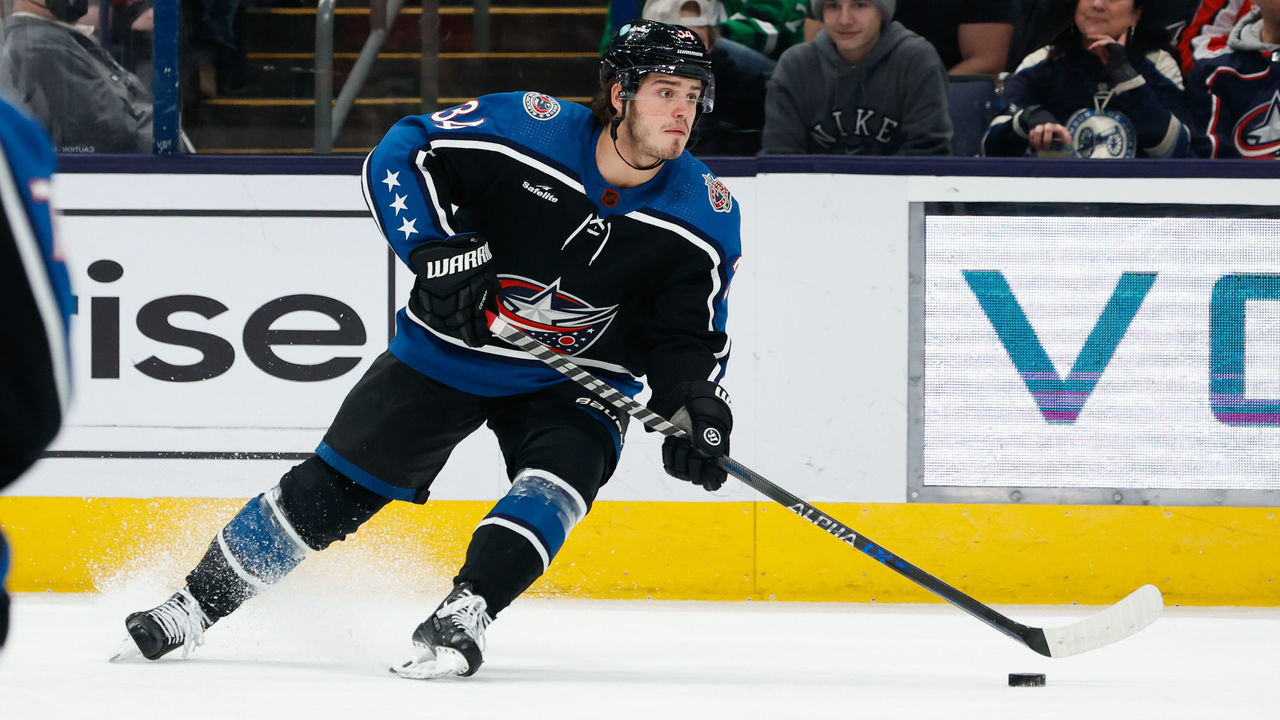 Cole Sillinger, the 12th overall pick in the 2021 NHL draft, turned heads last season as the league's youngest player. Conversely, Year 2 has been a bumpy ride. The 19-year-old has recorded just 11 points in 64 games.
Sillinger is still confident he can blossom into an impact, 200-foot center for the Columbus Blue Jackets. And one of the ways he'll come to earn that label, he insists, is by becoming fully comfortable operating below the hash marks in both end zones. Developing better poise with the puck is his top priority.
"Ultimately, you want to create more puck possession and O-zone time," Sillinger said. "It's the same mentality in the D-zone, as far as retrieving the puck and moving it out of the zone through possession and protection. You don't want to force anything."
He's trying to learn to be less predictable in those areas. Holding onto the puck a second or two longer can give him, as the puck carrier, more influence over the play. Defenders have no choice but to swarm, opening up teammates for a pass.
Right now, Sillinger's predictability makes him easier to shut down.
"If I can keep improving on the possession aspect, and then add it to my game permanently," Sillinger said, "I'll see myself have more opportunities and also whomever I play with will have more opportunities as well. Win-win."
John Matisz is theScore's senior NHL writer. Follow John on Twitter (@MatiszJohn) or contact him via email (john.matisz@thescore.com).