NHL Power Rankings: A New Year's resolution for every team
National Hockey League / Getty
This is the sixth edition of theScore's NHL Power Rankings for the 2022-23 campaign. Check back for updated rankings every other Monday during the regular season.
In this edition, we select a New Year's resolution for each team in 2023.
1. Boston Bruins (28-4-4)
Previous rank: 1st
Win the Stanley Cup. OK, every single team wants this, but everything has been clicking for the Bruins this campaign. Boston's core isn't getting any younger, so it'd be a shame for the team to squander such a dominant season.
2. Carolina Hurricanes (25-6-6)
Previous rank: 2nd
Figure out what's going on in the crease. The Hurricanes have a good problem: Antti Raanta and Pyotr Kochetkov are both playing exceptionally well, and the situation will only get more complicated once Frederik Andersen returns. Who's the odd man out? Will Carolina carry three goalies?
3. Toronto Maple Leafs (23-8-6)
Previous rank: 4th
Win a round. The Maple Leafs have had the same resolution for years now but, like many of us, forget to follow through on it after a few months.
4. Dallas Stars (23-9-6)
Previous rank: 9th
Keep their foot on the gas. The Stars hold a five-point edge over the Winnipeg Jets in the Central, but with the Colorado Avalanche starting to get healthy again, no division lead should feel safe. Dallas needs to keep it going to set itself up with the best playoff matchup in Round 1.
5. Tampa Bay Lightning (23-11-1)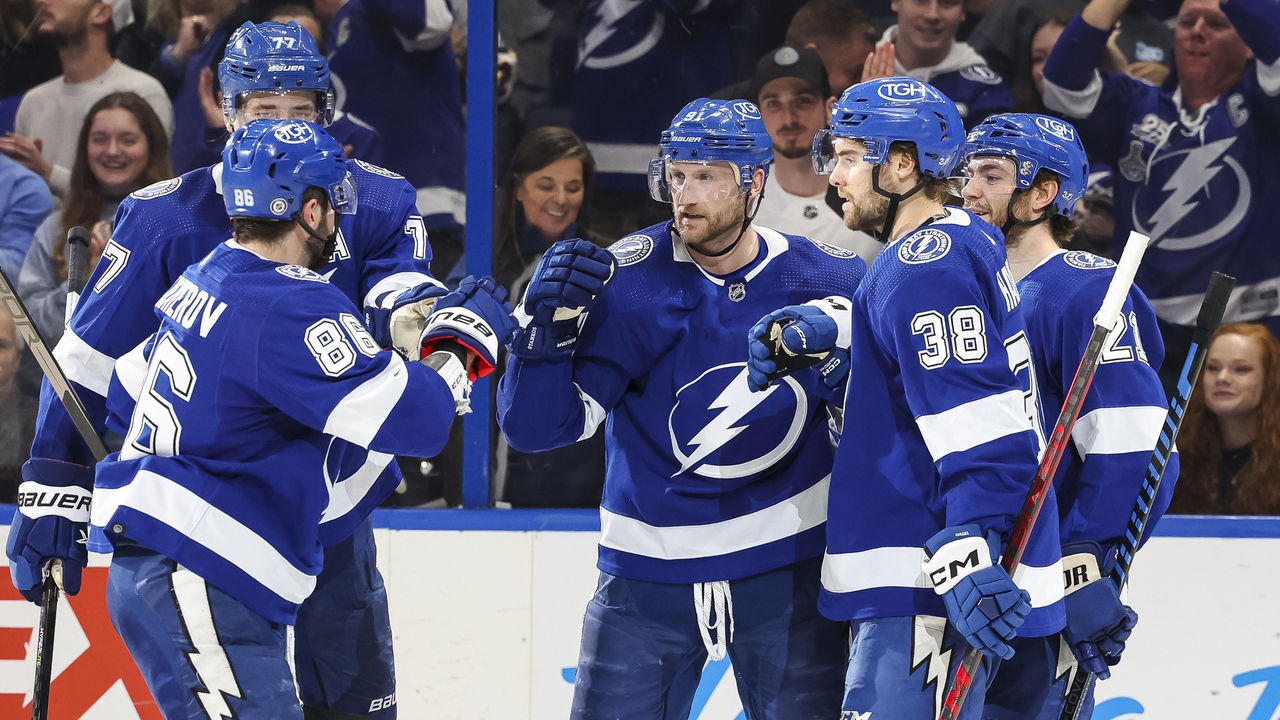 Previous rank: 3rd
Make it to the Stanley Cup Final. The Lightning have already done it three times in a row, so this is probably their resolution every year. We wish we were as committed to our resolutions as the Bolts.
6. Vegas Golden Knights (25-12-2)
Previous rank: 7th
Stay healthy. Few teams have been hit as hard by injuries over the past two seasons, and the Golden Knights are hopeful to be at full strength down the stretch run and into the playoffs.
7. Washington Capitals (21-13-5)
Previous rank: 14th
Keep it up. The Capitals went 11-2-2 in December and have effectively put their poor start to the season in the rearview mirror. Led by Alex Ovechkin's record-chasing exploits, Washington continues to win and will soon be adding Tom Wilson back into the mix.
8. Winnipeg Jets (23-13-1)
Previous rank: 8th
Give Connor Hellebuyck another lengthy playoff run. The Jets goalie has been spectacular this season as Winnipeg rebounds from an underwhelming 2021-22 campaign. Hellebuyck owns a career .921 save percentage in the postseason, and he boasted a .922 clip while helping the Jets reach the Western Conference Final in 2018. We want to see more of that.
9. Minnesota Wild (21-13-2)
Previous rank: 12th
Find some scoring. Minnesota's cap situation is delicate, but the Wild, ranking 24th in five-on-five goals, should aspire to trade for an impact forward in 2023.
10. New Jersey Devils (23-11-3)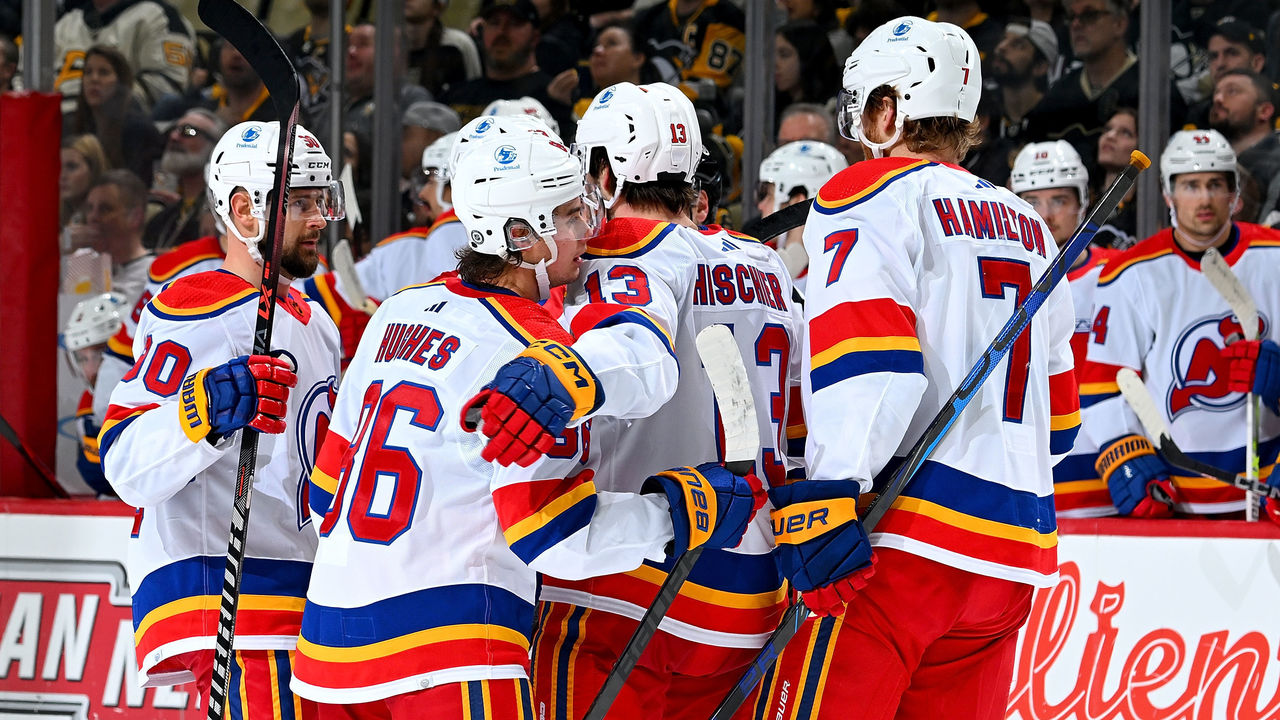 Previous rank: 5th
Fix the power play. The Devils' penalty kill is strong, but the same can't be said of their work on the man advantage. They rank among the bottom 10 teams in power-play efficiency, converting on just 19.1% of their chances. During New Jersey's six-game winless streak in December, the power play fired at a mere success rate of 11.8%.
11. Pittsburgh Penguins (19-11-6)
Previous rank: 6th
Make the fans love them again. After the Penguins coughed up a 4-0 lead to the Detroit Red Wings on Dec. 28, Evgeni Malkin said he hoped the fans hated them, per The Athletic's Rob Rossi. They followed up that defeat with a loss to the Devils that saw Pittsburgh go 0-for-9 on the power play. Tighten it up and earn that love, Pens.
12. New York Rangers (20-12-6)
Previous rank: 10th
No more lineup drama. The Rangers are hot of late, but a surprising scratch of 2020 No. 1 overall pick Alexis Lafreniere had the hockey world wondering what's going on behind the scenes in Manhattan. Ditch the distractions, and let the kids play.
13. New York Islanders (21-15-2)
Previous rank: 13th
Give Oliver Wahlstrom more ice time when he returns. The Islanders winger is currently sidelined with a lower-body injury, but when he's back in the lineup, head coach Lane Lambert should trust the 2018 first-round pick more. He ranks fourth among the team's qualified skaters in goals per 60 minutes, but he only averages 12:10 of ice time per game. For a team that needs more offense, it might be worth expanding his role.
14. Colorado Avalanche (19-13-3)
Previous rank: 12th
Protect Nathan MacKinnon at all costs. The league is just a lot better with him in it, so every game he sits out feels like a bit of a travesty. The Avalanche have shouldered a litany of injuries this season, so we wouldn't blame them if they wrap MacKinnon in bubble wrap.
15. Los Angeles Kings (21-13-6)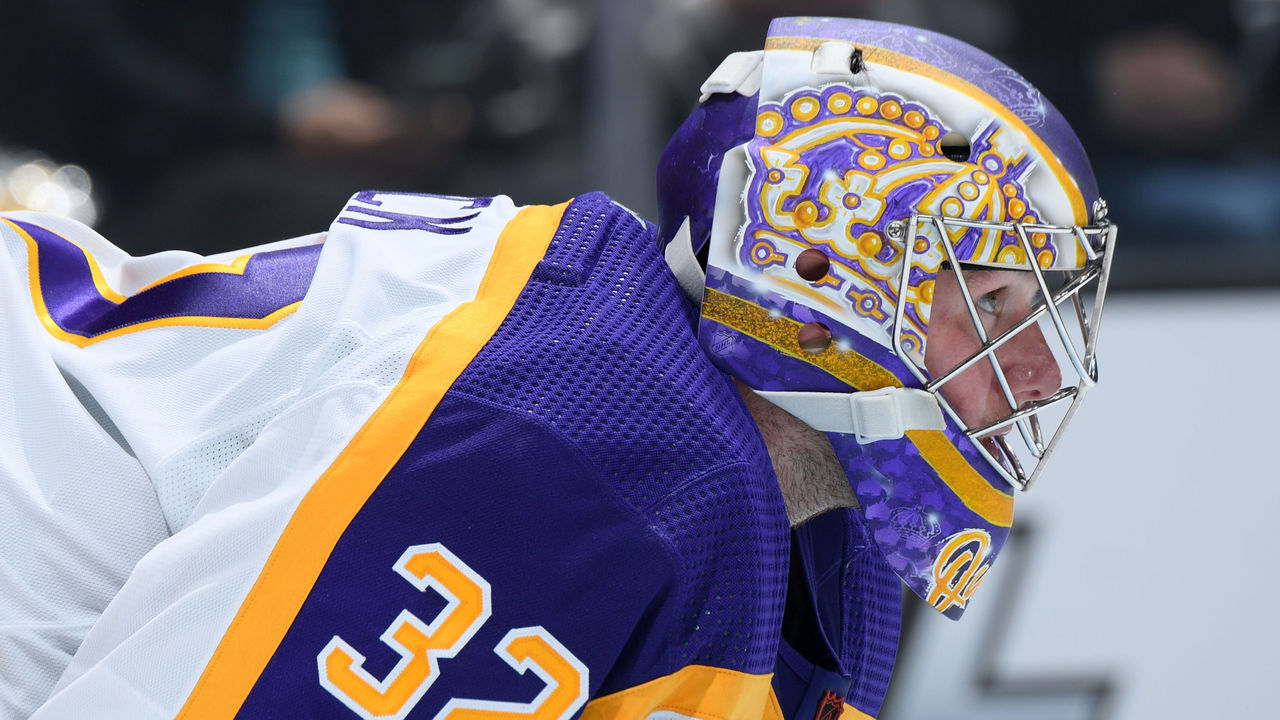 Previous rank: 15th
Improve in net. The Kings are seventh in the league in points yet own a minus-six goal differential. Netminders don't grow on trees, but if Los Angeles doesn't find some help between the pipes, 2022-23 will likely be a wasted season.
16. Calgary Flames (18-13-7)
Previous rank: 22nd
Re-establish an identity. The Flames had a ton of turnover in the offseason, losing core stars Johnny Gaudreau and Matthew Tkachuk while bringing in Jonathan Huberdeau, MacKenzie Weegar, and Nazem Kadri. Calgary needs to get hot, and a good way to do that is by finding the pulse of the team.
17. Buffalo Sabres (18-15-2)
Previous rank: 21st
Protect the crease. The Sabres are arguably the most enjoyable team in the NHL to watch for a neutral observer. They lead the league in goals per game thanks to a talented, young core, but they also give up a lot defensively. If they can find a way to better insulate their goalies, they could make a serious run at the playoffs.
18. Edmonton Oilers (20-16-2)
Previous rank: 17th
Buckle down defensively. The Oilers seem to have lost the identity they discovered when Jay Woodcroft took over last season. Edmonton ranks 20th in goals against per game this season. For a team hanging on to a playoff spot by a hair, that's not going to cut it.
19. Seattle Kraken (19-12-4)
Previous rank: 16th
Make the playoffs. The Kraken didn't make the postseason during their underwhelming inaugural campaign, but they have a chance to go to the dance this season. Seattle has some work to do, though: The league's newest franchise is currently battling with the Avalanche and Oilers for the wild-card spots in the Western Conference.
20. Detroit Red Wings (16-12-7)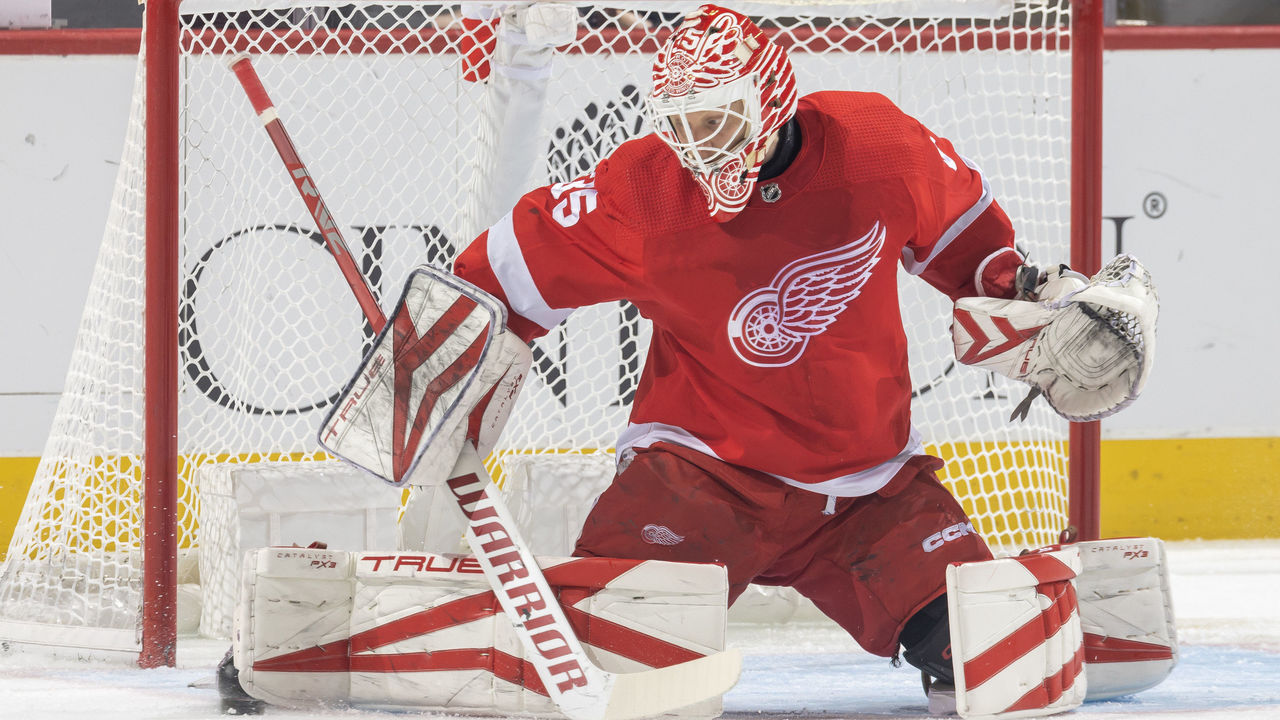 Previous rank: 23rd
Help Ville Husso. The Red Wings goaltender has appeared in 24 games so far this season, posting a record of 12-6-5. Husso's supporting cast of Alex Nedeljkovic and Magnus Hellberg have a combined four wins across 13 showings. There's a lot on Husso's plate right now, with Detroit outside the playoff picture.
21. Ottawa Senators (17-17-3)
Previous rank: 20th
Find an owner. The Senators are generating lots of interest from investors and should look to finalize a sale to the right bidder in 2023. Once that happens, the focus can shift to locking up a downtown arena deal.
22. St. Louis Blues (17-17-3)
Previous rank: 19th
Don't get fooled by a hot stretch. The Blues are on the outside of the playoff picture, but a potential winning streak could move them into a postseason spot. However, any hot stretch shouldn't stop St. Louis from being a trade deadline seller. This team, which owns substandard underlying numbers, likely doesn't have another Cup run in them, so it shouldn't think twice about getting assets for pending UFAs Ryan O'Reilly and Vladimir Tarasenko.
23. Nashville Predators (15-14-6)
Previous rank: 26th
Make a splash. This may seem like an odd resolution given the Predators' current place in the standings, but this team is in win-now mode. They're a veteran club that plays tight defense with a good goalie - a recipe for playoff success if they can squeak in. They also have no key pending UFAs. If Nashville can find a game-breaking forward with an extra year of term, 72-year-old GM David Poile should go all-in with his executive career winding down.
24. Florida Panthers (16-18-4)
Previous rank: 18th
Start fresh. The reigning Presidents' Trophy-winning Panthers face an uphill battle to make the playoffs. But Florida has more than half the season to forget a poor start and remind the NHL it's only a few months removed from being a powerhouse.
25. Vancouver Canucks (16-17-3)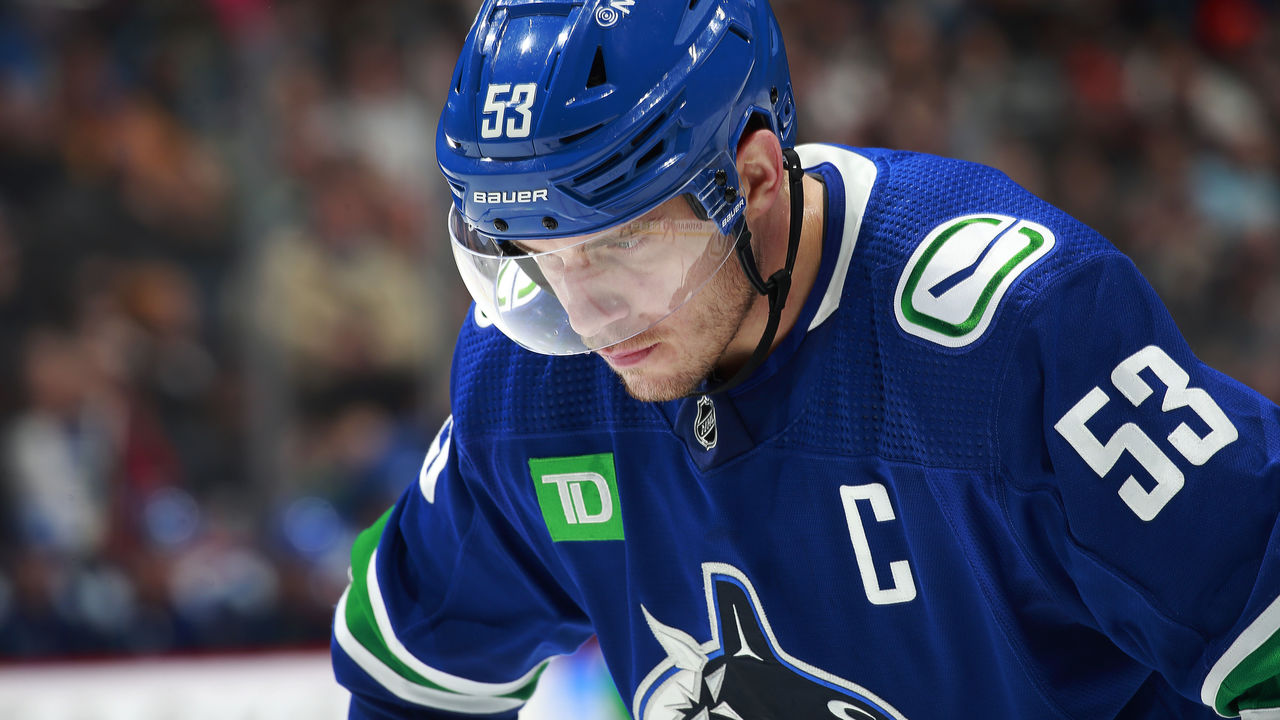 Previous rank: 24th
Get a haul for Bo Horvat. It's looking increasingly unlikely that the Canucks' captain, a pending UFA, signs an extension. But in the midst of a career year, the price tag for Horvat should be sky-high. If the Canucks hit a home run on a trade return - preferably something that includes a top defense prospect - there are enough pieces in place for a quick turnaround.
26. Philadelphia Flyers (13-17-7)
Previous rank: 29th
Gear up for 2023-24. It's already a lost campaign for the Flyers. Ryan Ellis, Cam Atkinson, and Sean Couturier haven't played this season, and only the latter hasn't been ruled out for the year. The Flyers just need to build some positive momentum heading into next season.
27. Arizona Coyotes (13-17-5)
Previous rank: 28th
Find a road recipe. Arizona's home cooking is surprisingly delicious, as the Coyotes own a 7-3-2 record at Mullett Arena this season. Away from their compact new barn, they're a woeful 6-14-3.
28. San Jose Sharks (12-20-7)
Previous rank: 27th
Convince Karlsson to waive his NMC. Erik Karlsson's trade value will never be higher than it is right now amid a sensational bounce-back season. So if the Sharks can convince him to waive his no-movement clause, they shouldn't think twice about offloading him and his massive contract if the right deal presents itself.
29. Montreal Canadiens (15-19-3)
Previous rank: 25th
Stop hanging goalies out to dry. The Canadiens left Jake Allen in for all nine goals against the Capitals on New Year's Eve. Head coach Martin St. Louis even admitted that it was a mistake. It's a bad look for the young bench boss and shouldn't happen again in future blowouts.
30. Columbus Blue Jackets (11-22-2)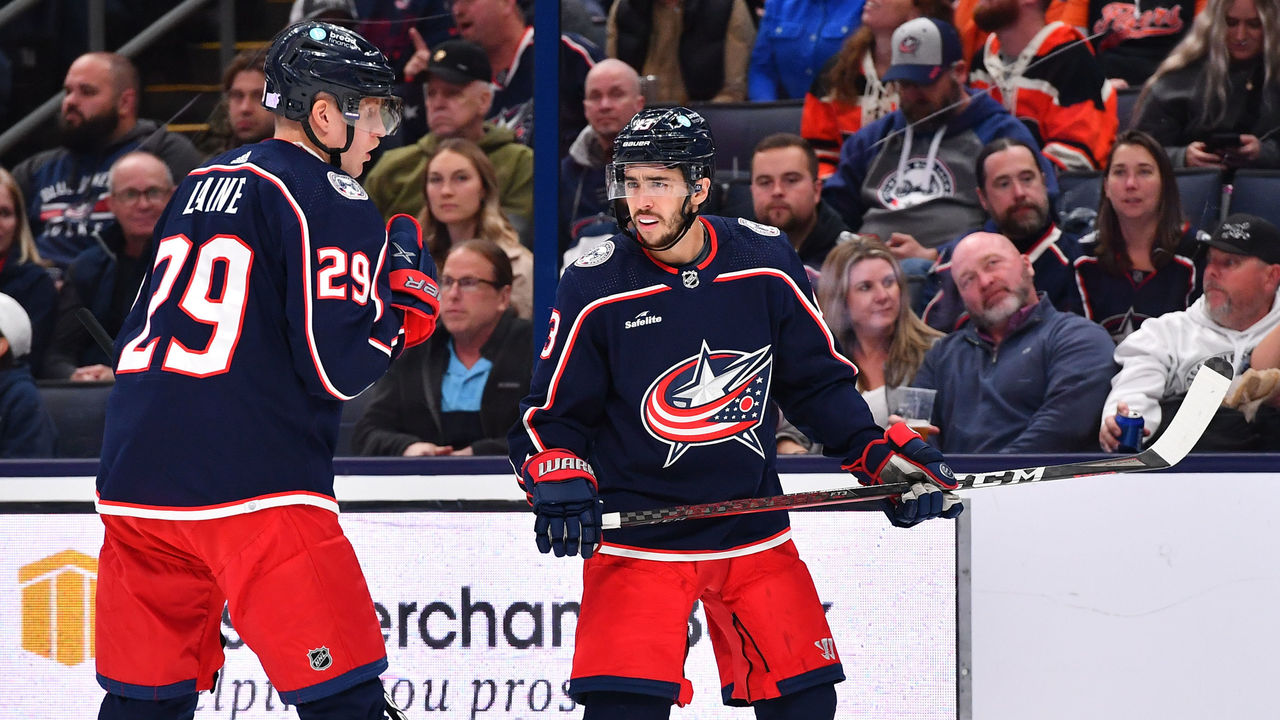 Previous rank: 30th
Stick with it. The Blue Jackets have built a decent core of players but have been ravaged by injuries in a year that had fans excited to see progress. Nothing you can do about that. Perhaps their misfortune this season is a blessing in disguise, as Columbus looks poised to have good odds in the Connor Bedard lottery.
31. Anaheim Ducks (10-23-4)
Previous rank: 31st
Lose as many games as possible. Look, Bedard is awesome, and we love the idea of him joining a Ducks team that already has Trevor Zegras and Mason McTavish. Bedard and McTavish already played together for Canada at the 2022 World Junior Championship.
32. Chicago Blackhawks (8-24-4)
Previous rank: 32nd
Nothing. The Blackhawks' current path gives them the best chance at securing the first overall pick, and that's what this rebuilding season is all about. So don't change anything.
(Analytics sources: Evolving-Hockey, Natural Stat Trick)
Comments
✕
NHL Power Rankings: A New Year's resolution for every team
  Got something to say? Leave a comment below!