NHL Power Rankings: 1 word to summarize each team so far
National Hockey League / Getty
This is the third edition of theScore's NHL Power Rankings for the 2022-23 campaign. Check back for updated rankings every other Monday during the regular season.
In this edition, we assign each team a word that sums up how their season is going so far.
1. Boston Bruins (16-2-0)
Previous rank: 2
Indestructible: The Bruins shrugged aside droves of doubters, a coaching change, and injuries to star players over the offseason to find themselves atop the league standings. Boston's core simply refuses to take a step back.
2. New Jersey Devils (15-3-0)
Previous rank: 3
Juggernaut: The Devils are the best team in the league in terms of expected goals for and expected goals against per 60 minutes at five-on-five. They're also riding a 12-game winning streak, so it's hard to believe they're not for real.
3. Vegas Golden Knights (14-4-1)
Previous rank: 1
Healthy: Injuries severely hampered the Golden Knights last season, causing the franchise to miss the playoffs for the first time ever. Now that Vegas has all of its key players on the ice, the team's playing like the powerhouse we expected it to be.
4. Dallas Stars (11-5-2)
Previous rank: 5
Balanced: The Stars have four 20-point forwards, none of whom average more than 17 minutes per night. This Dallas squad has plenty of candidates up front to take over any game.
5. Colorado Avalanche (10-5-1)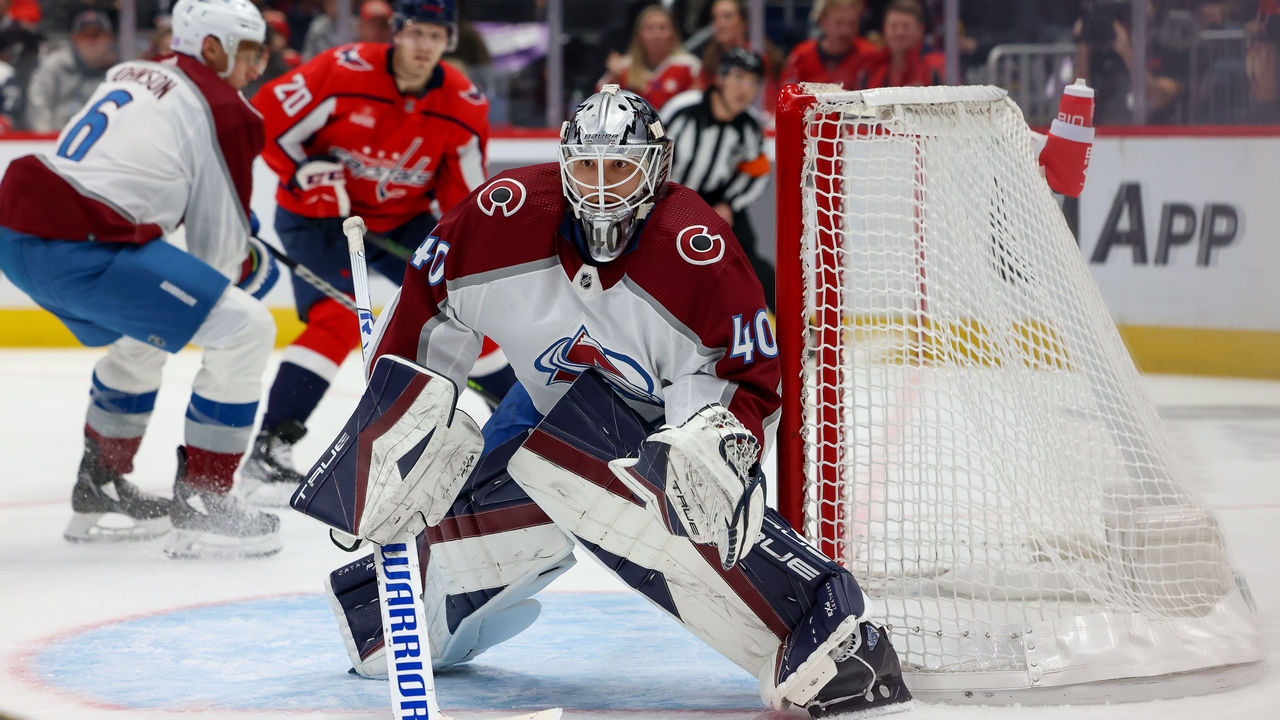 Previous rank: 6
Stellar: While it's a bit concerning that the Avalanche sit in the bottom third of the NHL in expected goals for percentage, the defending champions are among the league's best clubs by most other measures. Goaltending was a question mark entering the season, but Alexandar Georgiev and Pavel Francouz have excelled so far.
6. Winnipeg Jets (10-5-1)
Previous rank: 9
Surprising: Did anyone think the Jets would start off this well considering how their last campaign ended, how bad their offseason was, and how awkward it was when they stripped Blake Wheeler of the captaincy in September? Winnipeg is far exceeding expectations.
7. Tampa Bay Lightning (11-6-1)
Previous rank: 7
Afloat: Fatigue from three straight trips to the Stanley Cup Final could be catching up to the Lightning, as stalwarts Andrei Vasilevskiy and Victor Hedman are off to uncharacteristically poor starts. However, Tampa remains deep enough to win in spite of pretty much any obstacle and could be serious trouble if those aforementioned stars get going.
8. Toronto Maple Leafs (10-5-4)
Previous rank: 8
Standard: Two weeks ago, the sky was falling after the Maple Leafs lost four games in a row during a brutal West Coast trip. Now, with just one regulation loss in their last nine games, the Leafs are right where we expected them to be: the upper echelon of the league. That foolish early-season overreaction, of course, has become standard in Toronto.
9. Carolina Hurricanes (10-5-3)
Previous rank: 4
Solid: The Hurricanes were primed for success after an excellent offseason, and while Carolina still has some room for improvement, things have mostly gone well - aside from Frederik Andersen's injury. Pyotr Kochetkov appears ready for regular reps in goal, and the club remains competitive even without its No. 1 netminder.
10. Seattle Kraken (10-5-3)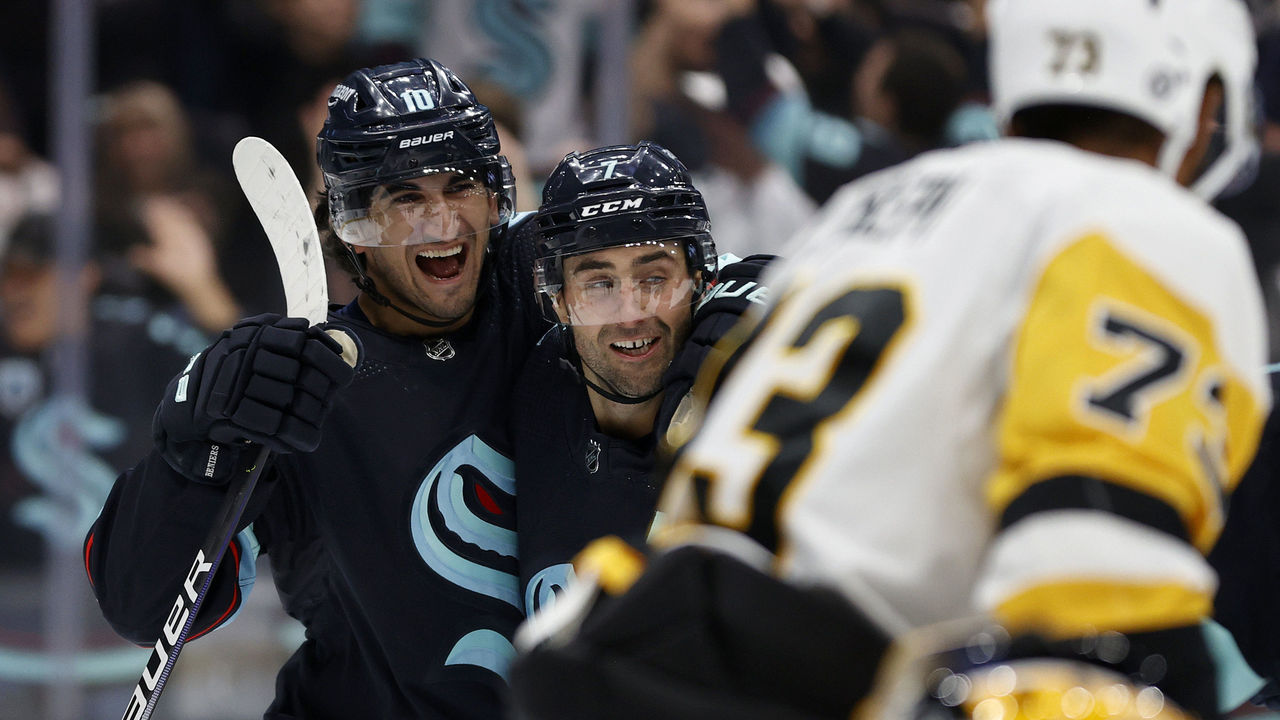 Previous rank: 17
Here: The Kraken are in the thick of the Western Conference playoff race and boast some encouraging underlying numbers early in Year 2. Seattle is finally getting some saves, and its depth up front is a significant factor in a strong start.
11. New York Islanders (11-8-0)
Previous rank: 14
Different: The Islanders were known as a dominant defensive team that struggled to score under Barry Trotz. They've opened things up a bit in their first season under Lane Lambert: The Isles rank 12th in goals per game and 11th in goals against per game.
12. St. Louis Blues (9-8-0)
Previous rank: 26
Confusing: The Blues' results can be chronologically broken down into three simple parts: a three-game winning streak, an eight-game losing streak, and a six-game winning streak. Is St. Louis good? Who knows.
13. Edmonton Oilers (10-8-0)
Previous rank: 10
Oops: Think Ken Holland wants a do-over on Jack Campbell's contract? The Oilers general manager should've known giving the lackluster goalie a five-year, $25-million deal was a bad idea. Stuart Skinner has been great in the crease for Edmonton, but Campbell's pact will make it tougher for Holland to improve the club this season and in the coming campaigns.
14. New York Rangers (9-6-4)
Previous rank: 13
Meh: The Rangers have underwhelmed a bit, losing more games than they've won and sitting fourth in their division. Igor Shesterkin has been good but not Vezina Trophy-quality like last season, and Chris Kreider has regressed as expected. New York has yet to play at the level that got it to the Eastern Conference Final in the spring.
15. Los Angeles Kings (11-8-2)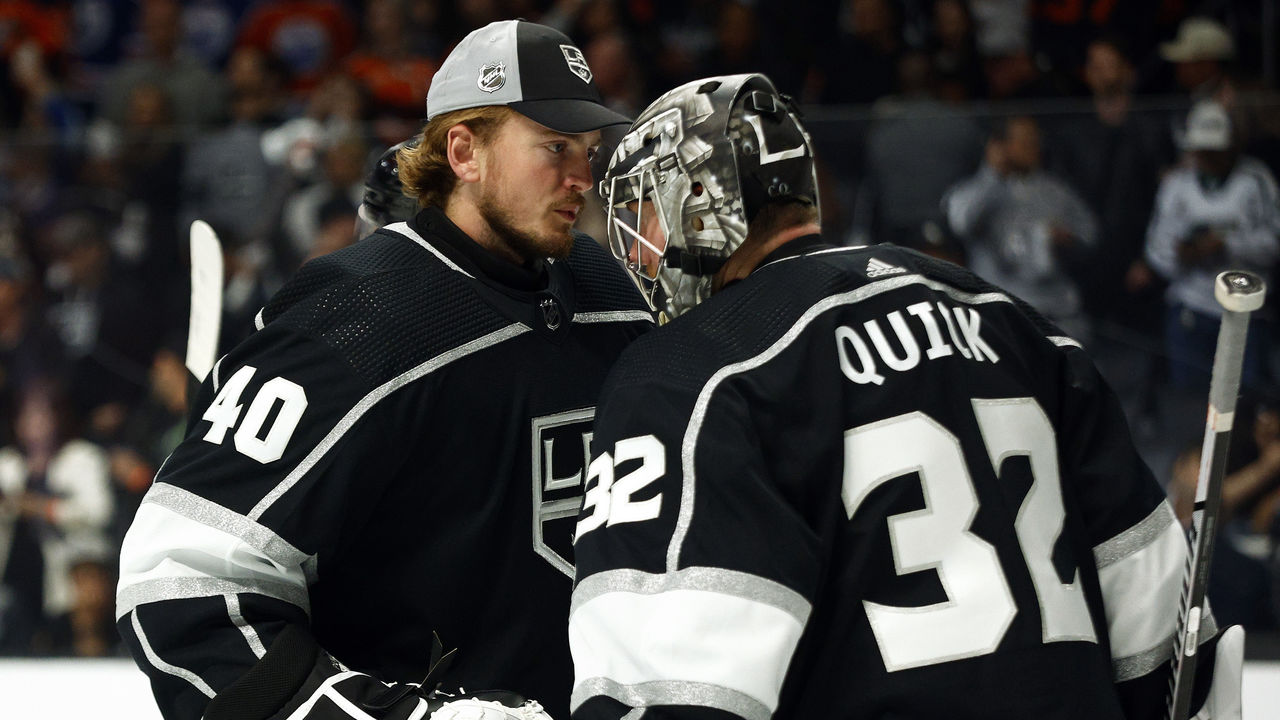 Previous rank: 20
Leaky: Despite a strong attack, the Kings are being done in by suspect goaltending. Jonathan Quick and Cal Petersen both own sub-.900 save percentages and rank 60th and 62nd, respectively, in goals saved above expected this season.
16. Pittsburgh Penguins (9-7-3)
Previous rank: 25
Fading: The Penguins are one of the best possession teams in the league this season, but that hasn't translated to a great deal of success. The perennial contenders' goaltending isn't good enough, and aside from Sidney Crosby's dependable contributions, Pittsburgh should be better than this.
17. Florida Panthers (9-8-2)
Previous rank: 11
Uneven: Matthew Tkachuk is thriving in his new home while outperforming both Jonathan Huberdeau and Mackenzie Weegar, who went the other way in the blockbuster trade involving the trio. But the Panthers have been up and down as a team and a far cry from the Presidents' Trophy winners they iced last season.
18. Calgary Flames (8-7-2)
Previous rank: 12
Unfamiliar: On paper, the Flames should be a Stanley Cup contender. But with several new faces in key roles, Calgary appears to be taking longer to gel than expected.
19. Detroit Red Wings (9-5-4)
Previous rank: 18
Shrewd: The Red Wings remain a long way from being a Cup threat, but their long list of offseason transactions has paid notable dividends in helping them be competitive. Ville Husso looks like a legitimate No. 1 netminder, while Dominik Kubalik leads the club with nine goals.
20. Montreal Canadiens (9-8-1)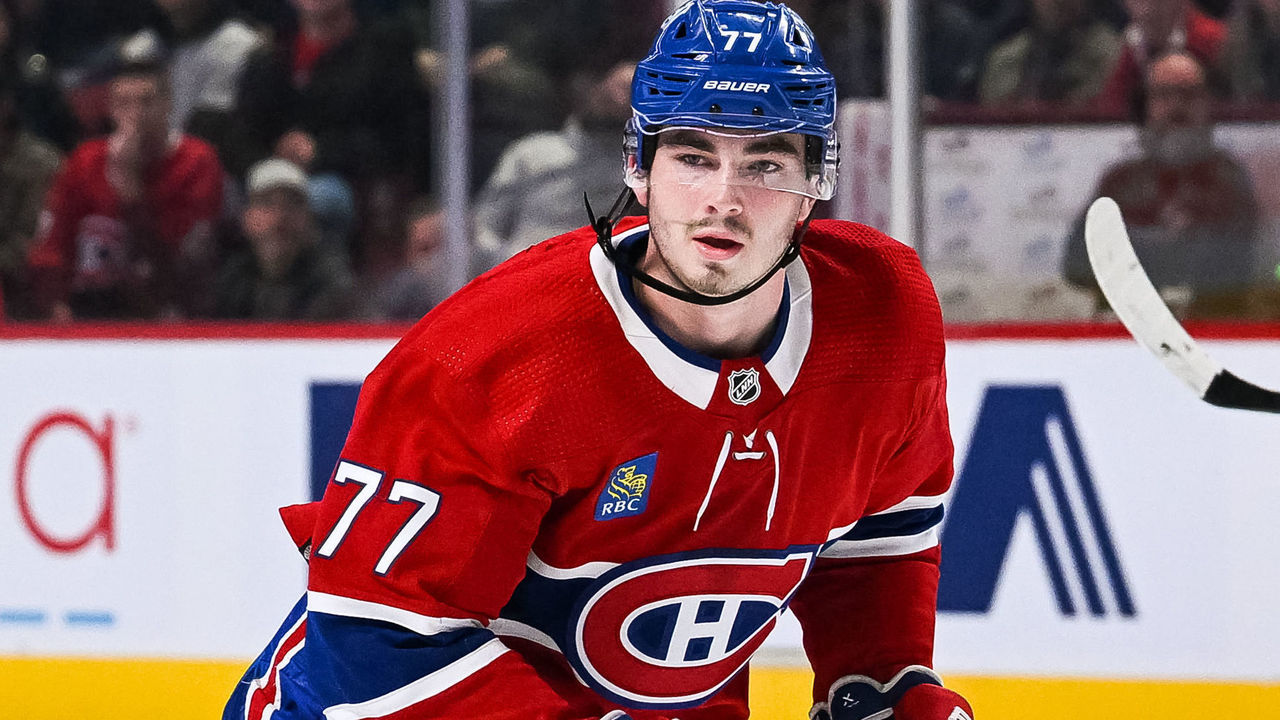 Previous rank: 29
Promising: The Canadiens won't compete for a playoff spot this season, but with a trio of 23-and-under stars in Nick Suzuki, Cole Caufield, and Kirby Dach all flourishing, Montreal is at least giving its fans reasons to be excited about the future.
21. Nashville Predators (8-8-2)
Previous rank: 23
Purgatory: The Predators aren't good enough to seriously threaten for the Stanley Cup but aren't bad enough to recoup a high draft pick, putting them squarely in NHL purgatory.
22. Minnesota Wild (8-8-2)
Previous rank: 19
Plummeting: Many expected the Wild to regress this season, and without elite goaltending, major flaws in Minnesota's offensive firepower are being exposed.
23. Vancouver Canucks (6-9-3)
Previous rank: 27
Bo: Just imagine where the Canucks would be without Bo Horvat in 2022-23. The Vancouver captain ranks second in the NHL with 14 goals in 18 games. While this team is underachieving due in large part to Thatcher Demko's rough start, the wheels would've completely fallen off if not for Horvat's Herculean efforts.
24. Washington Capitals (7-10-3)
Previous rank: 21
Beleaguered: Perhaps no team has been ailed by injuries more than the Capitals. Key players John Carlson, Dmitry Orlov, T.J. Oshie, and Connor Brown all missed time this season. Tom Wilson has yet to play, and Nicklas Backstrom may never play again. It could be the end of an era in Washington.
25. Chicago Blackhawks (6-9-3)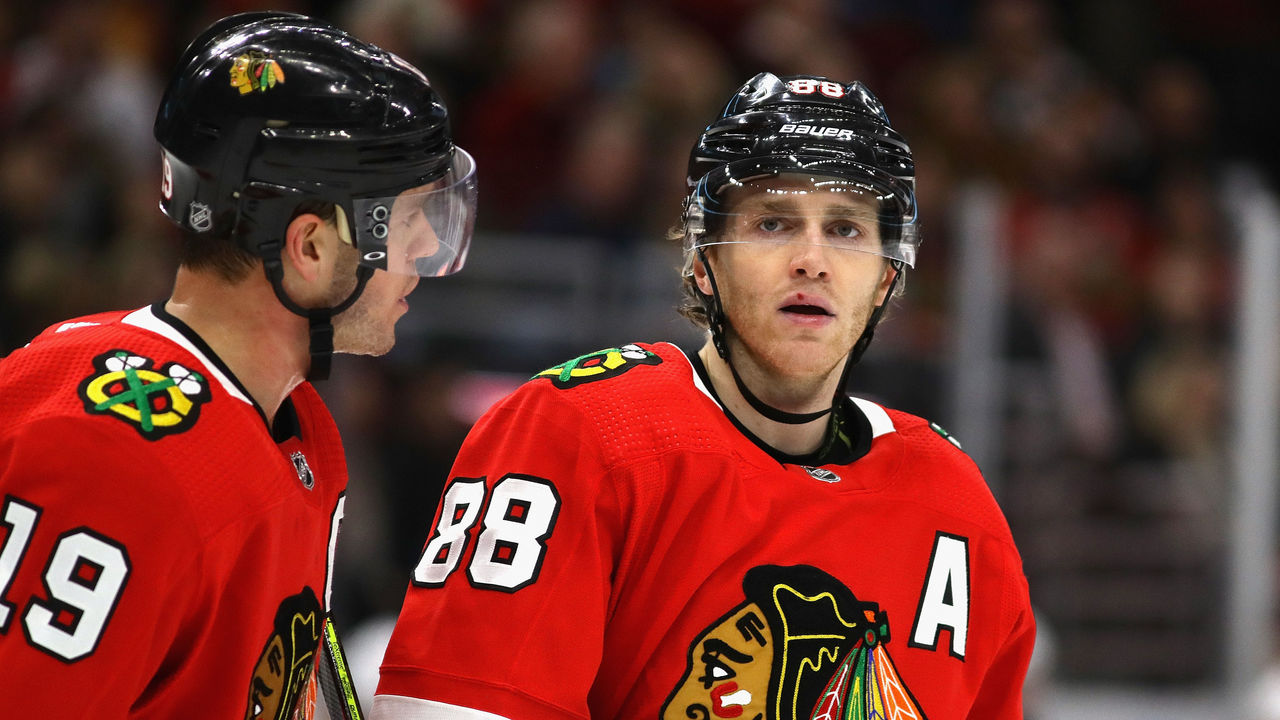 Previous rank: 22
Facade: After a 4-2 start, the jig is up for the briefly promising Blackhawks. Chicago won only two of its last 12 and has a dreadful 38.22% expected goals rate over that span.
26. Philadelphia Flyers (7-7-4)
Previous rank: 16
Predictable: The Flyers are who we thought they'd be. Yes, Philadelphia has been riddled with injuries to key players. But it's no surprise this team is near the bottom of the league standings given its lack of depth, which should've been addressed during an embarrassing offseason.
27. Ottawa Senators (6-10-1)
Previous rank: 24
Failure: The Senators were supposed to make a leap and compete this season after some flashy offseason moves, yet as we approach the quarter pole of the campaign, Ottawa finds itself in an all-too-familiar position: the Atlantic Division's basement.
28. Buffalo Sabres (7-11-0)
Previous rank: 15
Pain: We would've used "gut punch" if it weren't two words. All the wind in the Sabres' sails has been cruelly taken away amid a miserable eight-game skid. The untimely streak comes on the heels of a promising start to the year and continues a troubling trend of inconsistency in Buffalo.
29. Arizona Coyotes (6-9-1)
Previous rank: 30
Embarrassing: As far as the on-ice product goes, things could be a lot worse for the obviously tanking Coyotes. But playing at a 5,000-seat college rink - which they're not even selling out every night - is a stain on the NHL.
30. Columbus Blue Jackets (7-10-1)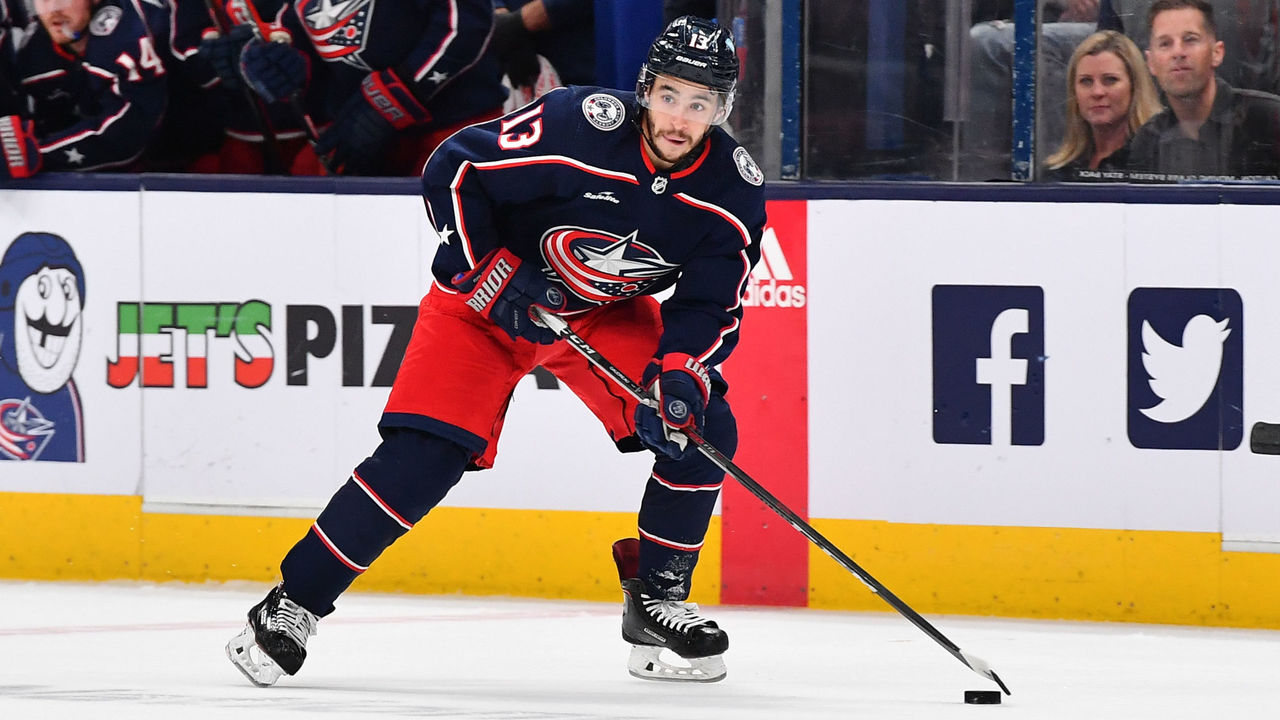 Previous rank: 32
Disappointing: So much for that electric Johnny Gaudreau-Patrik Laine duo. Maybe slotting Connor Bedard between the two for the 2023-24 campaign will be the tonic the Blue Jackets need.
31. San Jose Sharks (6-11-3)
Previous rank: 31
Karlsson: Hockey is a team sport, but perhaps no single player in the NHL has done more team-carrying this season than the Sharks' lone bright spot, Erik Karlsson. With 28 points in 20 games - 11 more than the team's next-best player - the 32-year-old isn't only becoming worthy of Norris Trophy consideration: He's also deserving of some Hart Trophy recognition.
32. Anaheim Ducks (5-12-1)
Previous rank: 28
Yikes: Everyone knows the Ducks are still rebuilding, but Anaheim was expected to take a step forward in 2022-23 with Calder Trophy runner-up Trevor Zegras developing further, along with the offseason additions of Ryan Strome and John Klingberg. There are still plenty of games left, but to say this team isn't making progress would be an understatement.
(Analytics sources: Evolving Hockey, Natural Stat Trick)
Comments
✕
NHL Power Rankings: 1 word to summarize each team so far
  Got something to say? Leave a comment below!