NHL Power Rankings: Each team's player with the most to prove
National Hockey League / Getty
This is the preseason edition of theScore's NHL Power Rankings for the 2022-23 campaign. Check back for updated rankings every other Monday during the regular season.
In this edition, we look at the player on each team that has the most to prove coming into the new season.
1. Colorado Avalanche
Offseason rank: 1
It must be strange being Alexandar Georgiev right now. The goaltender has never been a full-time starter in the NHL, and he's finally getting a shot with the Avalanche. However, he's taking the place of Darcy Kuemper - the guy who just helped Colorado win the Stanley Cup. Talk about pressure.
2. Tampa Bay Lightning
Offseason rank: 3
The Lightning made a splash at the trade deadline when they acquired Brandon Hagel for two first-round picks and two roster players. Hagel struggled to find the same offensive success he'd enjoyed with the Blackhawks in Tampa Bay, scoring just 13 points in 45 games across the regular season and playoffs. Hagel needs to prove his offensive results in Chicago weren't a fluke to justify the massive price Tampa Bay paid.
3. Carolina Hurricanes
Offseason rank: 2
Hurricanes head coach Rod Brind'Amour thinks it's about time Jesperi Kotkaniemi starts "emerging," and the young forward will have plenty of opportunity to do so this season: He's been tapped to replace Vincent Trocheck as the team's second-line center. Kotkaniemi, who spent most of last season on the fourth line, is going to have to live up to his new billing.
4. Calgary Flames
Offseason rank: 9
Nazem Kadri had one of the best contract years for a pending unrestricted free agent in recent memory. His 87 points in 71 games beat his previous career high by a whopping 26 points. Even at a lower-than-expected $7-million cap hit with the Flames, Kadri's 2022-23 campaign will determine whether he's a true point-per-game player.
5. Toronto Maple Leafs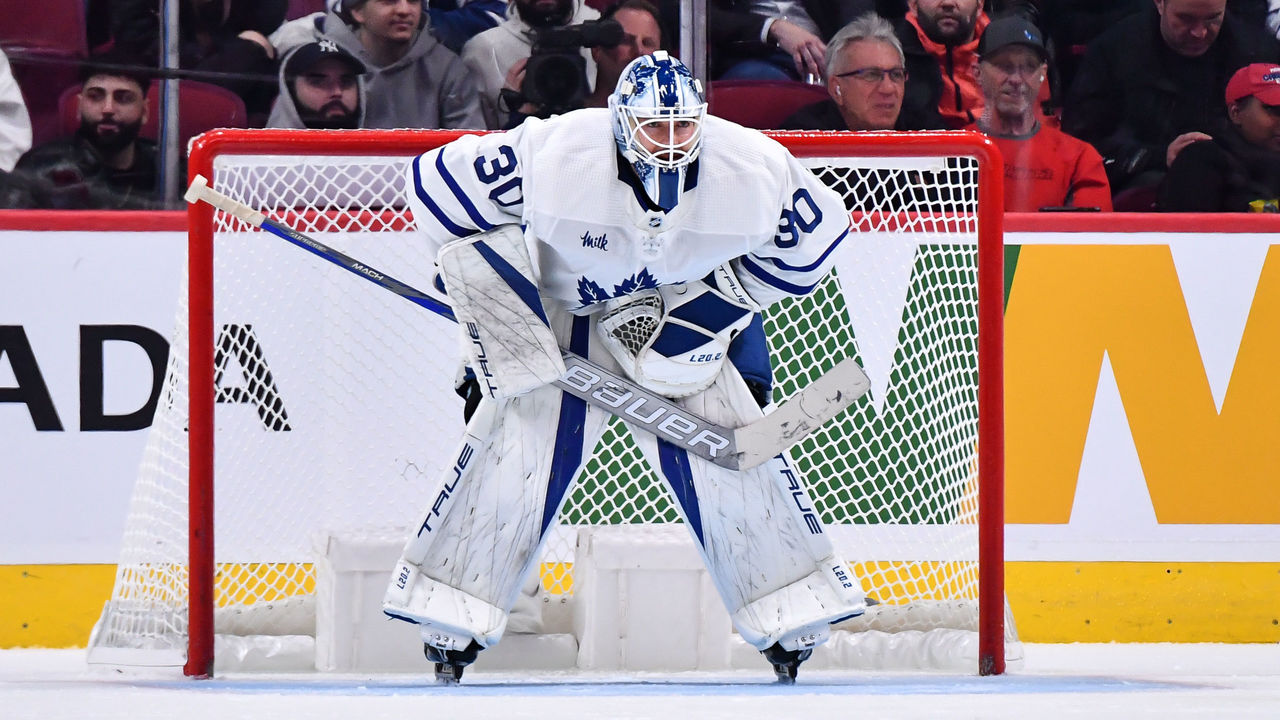 Offseason rank: 5
Matt Murray's got a lot on his plate. The new Maple Leafs goaltender is finally back on a contending team, but the past two seasons haven't been kind to him - Murray's tenure with the Senators was derailed by injuries (and a demotion to the AHL). The two-time Stanley Cup champion will have to put in a lot of work to silence his doubters in the league's testiest market.
6. Edmonton Oilers
Offseason rank: 6
Prior to the new year, Jack Campbell had a .937 save percentage in 23 games with the Maple Leafs. In his 26 games in 2022, he was an .893 goaltender. The version of Campbell that the Oilers get will determine whether his five-year, $25-million contract was a great bet or a cap anchor for Edmonton.
7. Florida Panthers
Offseason rank: 4
The Panthers were part of the offseason's most bonkers storyline after they struck a deal with the Flames for Matthew Tkachuk. However, Florida sent quite a bit back to Calgary in Jonathan Huberdeau and MacKenzie Weegar - two players who were key to its Presidents' Trophy-winning season. It's up to Tkachuk to show that the Panthers didn't give up too much.
8. New York Rangers
Offseason rank: 10
Alexis Lafreniere has yet to reach the heights many expected he would when the Rangers drafted him first overall in 2021. The team's "Kid Line" had great moments in the playoffs, but the fact remains that Lafreniere tallied just 31 points last season. A breakout campaign in the final year of his entry-level contract would take New York to the next level.
9. Pittsburgh Penguins
Offseason rank: 7
After some surprisingly contentious negotiations, Evgeni Malkin is still with the Penguins. It seems the oft-injured veteran really wanted that fourth year on his new pact, so he'll need to prove to Pittsburgh that it was worth the risk: This summer was the first time in three offseasons that Malkin didn't undergo surgery.
10. Boston Bruins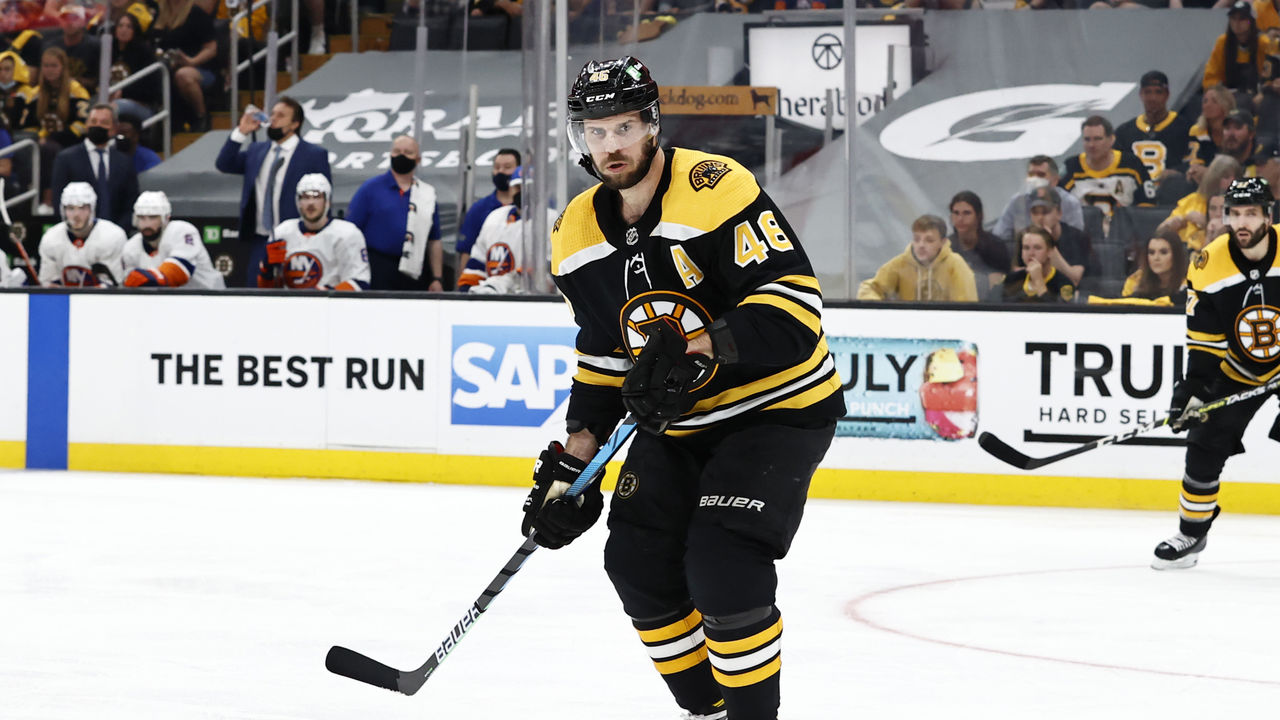 Offseason rank: 17
David Krejci returns to the NHL after one season back home in Czechia. The Bruins are banking on the 36-year-old's ability to fill their second-line center role without missing a beat. Early-season absences for Boston make it even more important for Krejci's comeback to be successful.
11. Minnesota Wild
Offseason rank: 14
Thanks to last summer's contract buyouts, the Wild lost Kevin Fiala and didn't have the money to replace his production. That means someone has to step up because no external help is coming. We're tabbing youngster Matt Boldy and rookie Marco Rossi, who can both break out in a big way while proving their worth in the NHL this season.
12. St. Louis Blues
Offseason rank: 11
During the first season of his six-year contract extension, Jordan Binnington lost the starting gig to Ville Husso. Binnington got back in the crease during the playoffs and performed well, giving the Blues enough confidence in him to let Husso walk in free agency. Without Husso as a contingency plan, Binnington must return to form in the regular season if St. Louis is going to contend in the Central.
13. Los Angeles Kings
Offseason rank: 13
The 2022-23 season isn't technically Quinton Byfield's rookie year with the Kings, but in a way, it kind of is. Byfield broke his ankle last preseason, which put him behind the 8-ball in 2021-22; the 20-year-old said he lost confidence after the injury. Los Angeles will look for a healthy Byfield to show exactly why the team drafted him second overall in 2020.
14. Washington Capitals
Offseason rank: 12
Darcy Kuemper had a great regular season with Colorado, posting a .921 save percentage in 57 games. He also had an .895 save percentage in 13 playoff games after suffering an eye injury in the first round. The Capitals' five-year gamble on Kuemper rests largely on him returning to full health.
15. Nashville Predators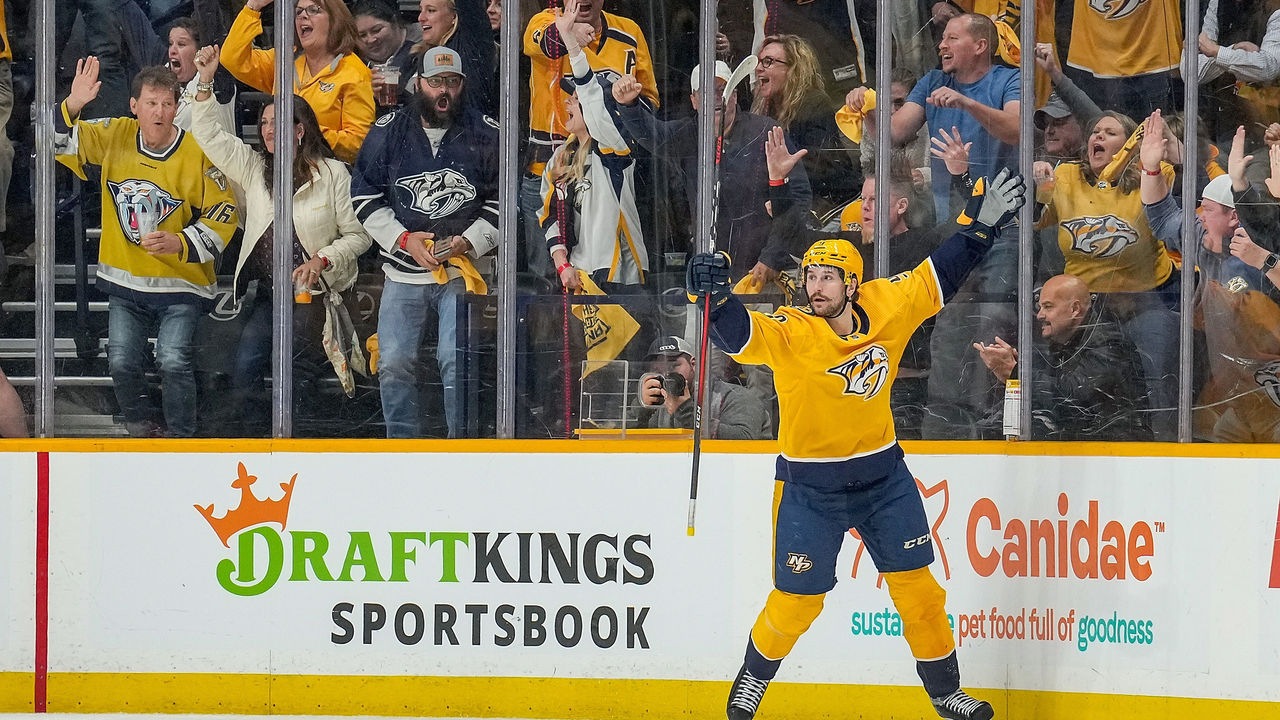 Offseason rank: 15
Filip Forsberg chose the perfect time to eclipse the 40-goal mark for the first time in his career, and the Predators rewarded him handsomely this summer with an eight-year, $68-million extension. That's a hefty chunk of change, so the 28-year-old needs to show that last season's career-high production was no fluke.
16. Vegas Golden Knights
Offseason rank: 8
Few players in the league are under as much pressure to perform in 2022-23 as Jack Eichel. The 25-year-old still hasn't made the postseason in his NHL career. A Golden Knights team looking to bounce back from a tumultuous campaign will rely on Eichel to be a point-per-game first-line center once again.
17. Dallas Stars
Offseason rank: 16
In terms of total salary, Tyler Seguin will be the highest-paid player in 2022-23 with a price tag of $13 million, according to CapFriendly. His production last season (49 points in 81 games) was certainly not worth that much. The Stars need a big-time rebound from their veteran forward.
18. Vancouver Canucks
Offseason rank: 22
Ilya Mikheyev cashed in as a free agent, signing a four-year contract with the Canucks at a $4.75-million cap hit. The 27-year-old has yet to play a full season and will miss time to begin 2022-23 after suffering an injury in the preseason. When he comes back, Mikheyev needs to lock down a spot in the top six to prove his big contract is worth it.
19. New Jersey Devils
Offseason rank: 23
Injuries prevented Dougie Hamilton's first season with the Devils from going exactly as planned: The talented defenseman said he didn't feel like the same player after suffering a broken toe and then a broken jaw in consecutive games. Hamilton needs to be operating at 100% if New Jersey has any hope of climbing the standings.
20. Ottawa Senators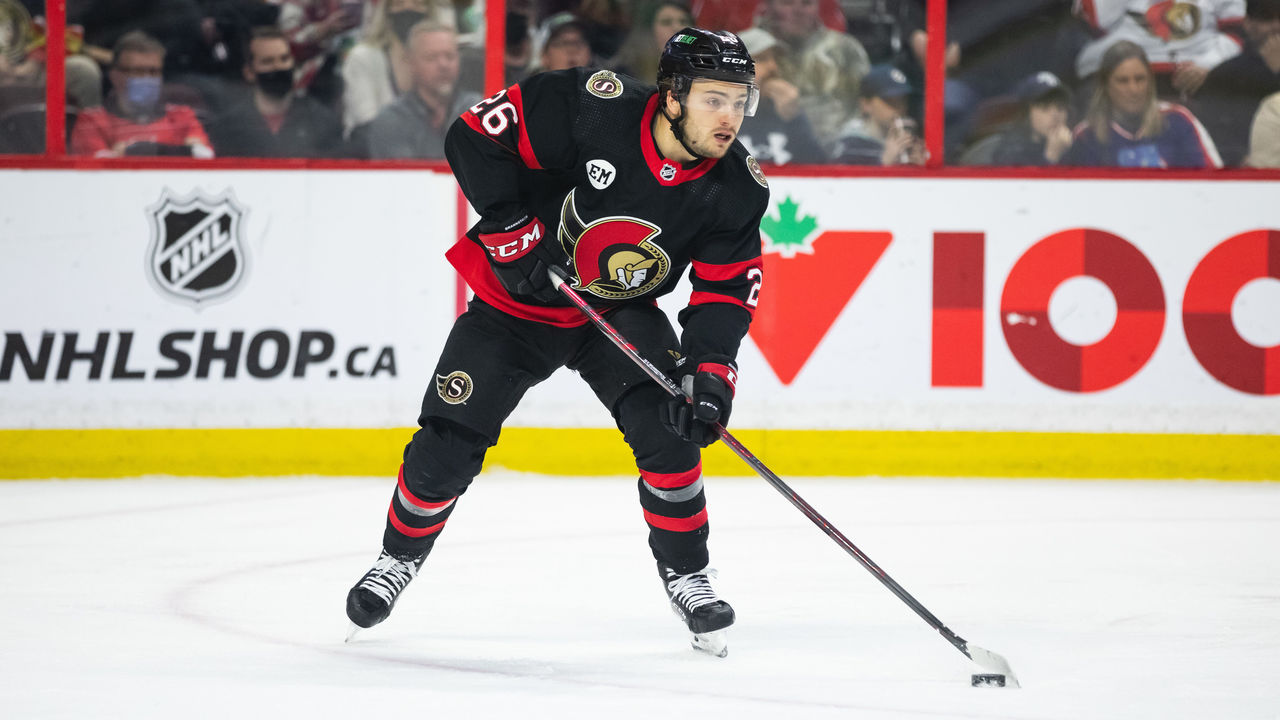 Offseason rank: 18
Erik Brannstrom has taken longer to develop into an NHL defenseman than the Senators hoped when he was the major asset they acquired in the Mark Stone trade. As Ottawa looks to climb into playoff contention, Brannstrom would offer a significant boost to a lackluster Senators blue line if he can figure it out at this level.
21. Winnipeg Jets
Offseason rank: 24
There's no shortage of Jets players with something to prove following last season's abysmal showing, but we settled on Blake Wheeler because he was essentially stripped of the captaincy. That must sting on some level, even if it was best for the team. It'd be great to see Wheeler have a strong year in Winnipeg - if the Jets don't trade him, that is.
22. New York Islanders
Offseason rank: 21
Now that he's signed a massive eight-year extension, it's time for Mathew Barzal to once again be the point-per-game player he was as a rookie. Since 2017-18, Barzal hasn't scored more than 62 points, but he had 63 assists alone in his Calder Trophy campaign. New Islanders bench boss Lane Lambert will try to help Barzal recapture his high-end offensive form.
23. Detroit Red Wings
Offseason rank: 20
Filip Zadina is having a heck of a time putting the puck in the net. He has just 25 goals in 160 NHL games, but he was viewed as a natural scorer in 2018 when the Red Wings drafted him sixth overall, right after he potted 44 goals in the QMJHL. Maybe Detroit's coaching change can uncork Zadina's potential.
24. Columbus Blue Jackets
Offseason rank: 19
We know how good Johnny Gaudreau is; he doesn't have much to prove in that regard. What Gaudreau does need to prove is that the Blue Jackets were the right choice in free agency. Columbus' path back to contention for a playoff spot isn't an easy one, but the team has to make significant strides in 2022-23 for Gaudreau's surprising decision to begin to look like the right call.
25. Buffalo Sabres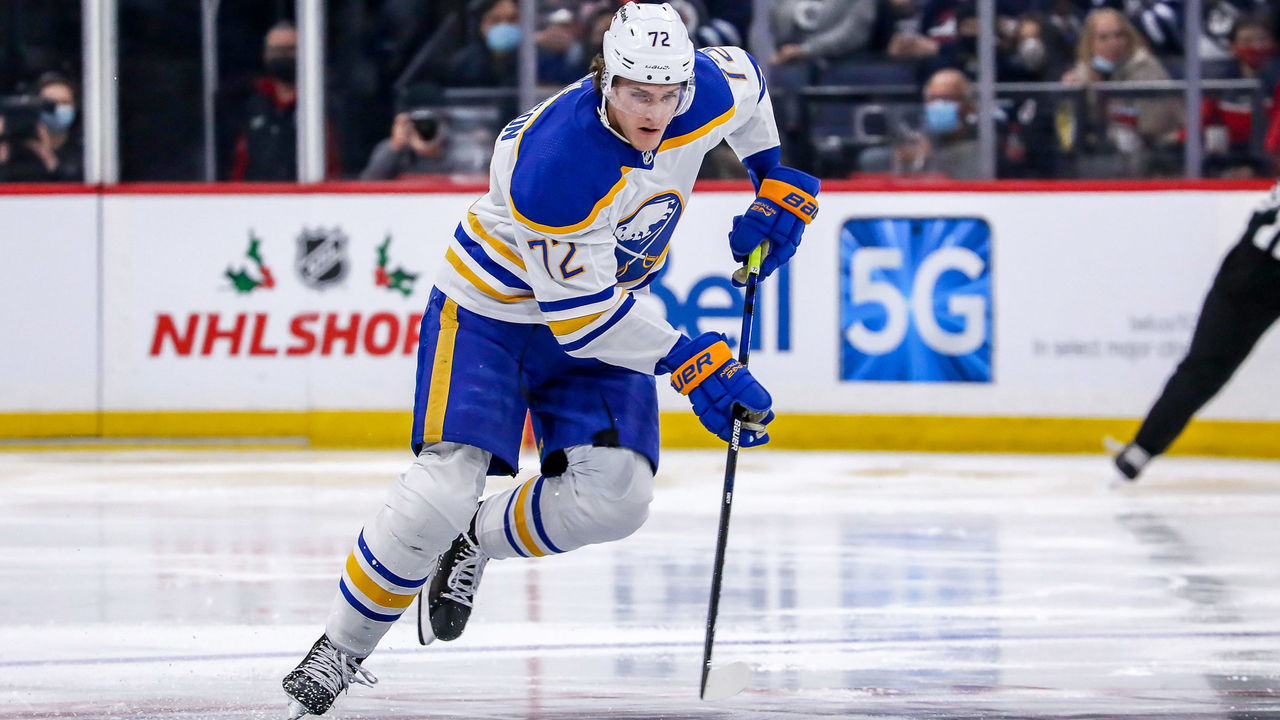 Offseason rank: 27
Tage Thompson broke out for the Sabres in 2021-22 with 38 goals in 78 games and was rewarded with a seven-year, $50-million deal. The extension doesn't kick in until 2023-24, but the 24-year-old needs to show that last season wasn't a flash in the pan.
26. Seattle Kraken
Offseason rank: 26
If Shane Wright makes the Kraken out of training camp on the heels of his dramatic draft-day fall to fourth overall, few players will be as motivated to prove their doubters wrong. Should Wright return to the OHL, Philipp Grubauer is the man to watch in Seattle. The 30-year-old netminder had an abysmal season, and with five years remaining on his contract, the Kraken need him to bounce back if they want to be competitive.
27. Anaheim Ducks
Offseason rank: 25
Trevor Zegras' rookie season with the Ducks was tons of fun for obvious reasons. Now he'll be asked to take another step forward as the face of Anaheim's future and its first-line center (but please Zegras, if you're reading this, keep up the highlight-reel plays). Heavy is the head that wears the crown.
28. San Jose Sharks
Offseason rank: 29
An underrated storyline entering 2022-23 is Timo Meier's impending $10-million qualifying offer next summer. The 26-year-old Swiss forward tallied 35 goals and 76 points in 77 games during a career year in 2021-22. If Meier proves to be a legitimate point-per-game winger for the Sharks this season, he will be in for quite the payday.
29. Montreal Candiens
Offseason rank: 28
The Canadiens caused quite the ruckus when they bypassed Shane Wright and drafted Juraj Slafkovsky first overall. A few months later, general manager Kent Hughes described the new addition's preseason performance as "underwhelming." Whether or not he's in the NHL in 2022-23, Slafkovsky should be motivated to show he earned the distinction of being the No. 1 pick.
30. Philadelphia Flyers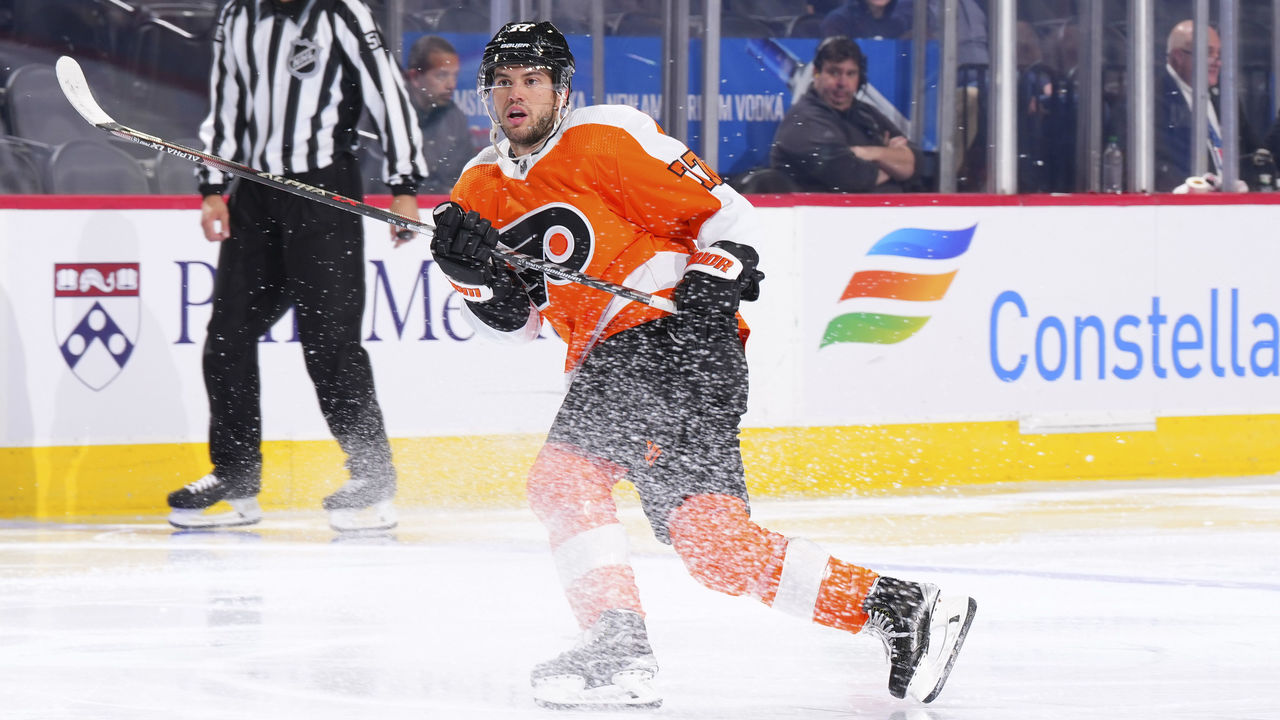 Offseason rank: 30
Tony DeAngelo is the latest right-shot defenseman to enjoy a great season playing alongside Jaccob Slavin. The next step? Proving he can be just as effective with a lot less help in Philadelphia. The Flyers are in a tough spot and are hoping DeAngelo can be a positive, not another negative.
31. Chicago Blackhawks
Offseason rank: 32
Much of the conversation about the Blackhawks has focused on Patrick Kane, but the team has another pending unrestricted free agent on its hands in Jonathan Toews. Regardless of whether Toews sticks around in Chicago or gets traded elsewhere, the captain would do well to prove that he isn't just an afterthought.
32. Arizona Coyotes
Offseason rank: 31
2018 fifth overall pick Barrett Hayton finally made the jump to full-time NHL action in 2021-22 with mixed results. On a Coyotes team with minimal depth (to say the least), Hayton will have plenty of opportunity to convert the potential he showed in his OHL days into production with Arizona.
(Analytics sources: Evolving-Hockey, Natural Stat Trick)
Comments
✕
NHL Power Rankings: Each team's player with the most to prove
  Got something to say? Leave a comment below!