More bang for your buck: Examining potential free-agent bargains
Hallelujah for general managers and front offices everywhere: The salary cap is going up by $1 million for the 2022-23 season, marking the first increase in three years.
However, that extra million obviously won't solve every team's problems. Free agents who are eligible for a decent price tag will be just as important as ever, with bonus points going to those who can outplay an already reasonable contract.
Last season, the model for a "more-bang-for-your-buck" type of player was Michael Bunting, who earned a Calder Trophy nomination after scoring 23 goals and 40 assists in 79 games with the Toronto Maple Leafs while carrying a $950,000 cap hit.
A Bunting-type player doesn't come along every day, and there most likely isn't another one in this unrestricted free-agent class, but there are quite a few players out there who have a real shot at outperforming their pacts in 2022-23. The pending UFAs below all project to sign contracts for less than $3 million per season, according to Evolving Hockey.
Mason Marchment - LW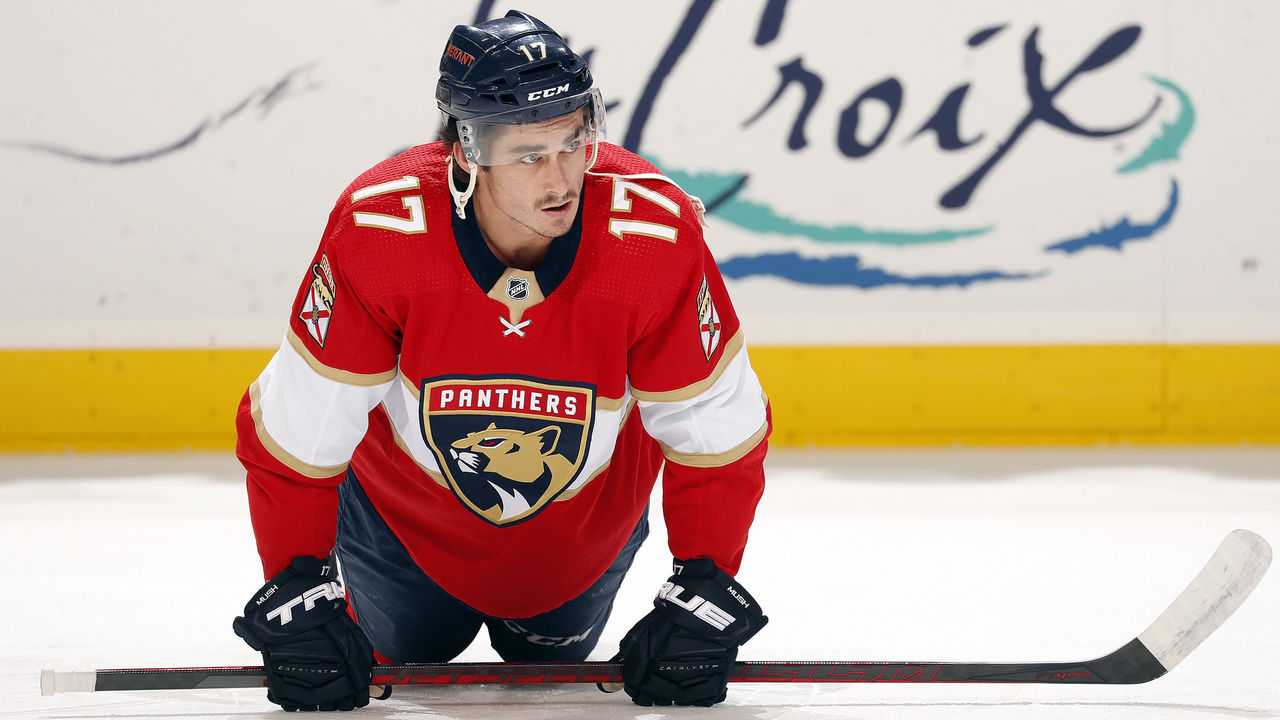 | GP | G | A | ATOI | 2021-22 Cap Hit | Projected Contract |
| --- | --- | --- | --- | --- | --- |
| 54 | 18 | 29 | 14:07 | $800K | $2.456M x 3 years |
Mason Marchment is an intriguing case. He erupted during his second season with the Florida Panthers in 2021-22, but interested general managers will have to assess whether that kind of production is the rule rather than the exception for the physical forward.
For starters, his sample size is small. Marchment has suited up for just 91 NHL games across three campaigns with varying results. The winger scored a combined 11 points in 37 games throughout his first two NHL seasons, which is obviously a far cry from his offensive output in 2021-22.
Even more impressive, Marchment did the bulk of his work this past season at even strength. He averaged less than a minute of power-play ice time per contest, and only two of his 47 points came on the man advantage. The 6-foot-4 winger also threw 114 hits, further adding to the pros column.
There's no doubt that Marchment is an attractive candidate to teams in the market for a gritty forward with a scoring touch. However, unless you can tell the future, there's no way to know whether Marchment can be a 30-goal guy over 82 games or if he's due for some regression. If it's the former, the 27-year-old will be a guaranteed steal based on Evolving Hockey's projected contract of just under $2.5 million by three years.
Phil Kessel - RW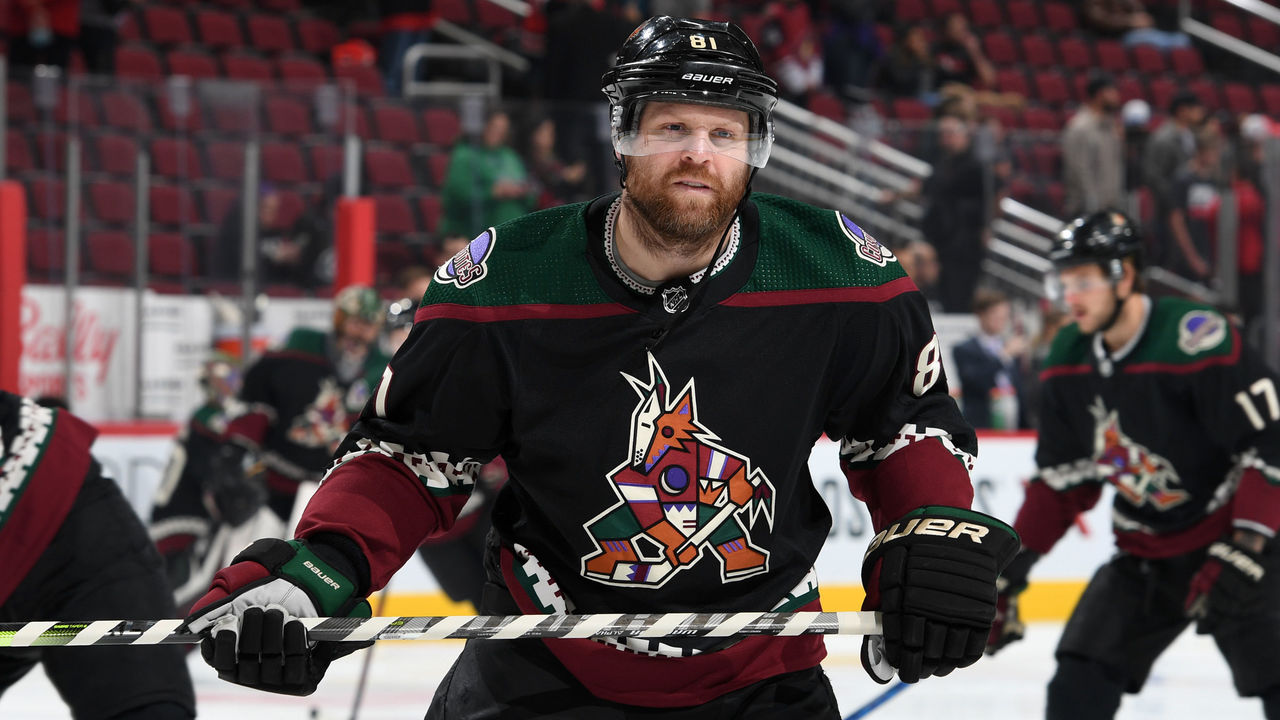 | GP | G | A | ATOI | 2021-22 Cap Hit | Projected Contract |
| --- | --- | --- | --- | --- | --- |
| 82 | 8 | 44 | 16:41 | $8M* | $1.917M x 1 year |
Note: The Toronto Maple Leafs signed Kessel to an eight-year deal with an $8-million cap hit beginning in 2014-15 but have retained $1.2 million of that deal for the past seven seasons.
Sure, Phil Kessel is a far more established NHL player than the other forwards on this list, but that doesn't take away from his potential to be a low-risk, high-reward option for any curious parties at a projected $1.9-million cap hit for one year.
With 1,204 career NHL games under his belt, teams will know exactly what they're getting out of the 34-year-old veteran: A savvy playmaker who isn't always the most defensively-inclined on the ice. And as the owner of the league's longest active ironman streak after playing in 982 straight contests, he's a sure bet to be in the lineup every night.
Kessel led the struggling Arizona Coyotes with 44 helpers, resulting in assists on 21% of the team's league-low 206 goals in 2021-22. His eight goals on the campaign may seem like a serious red flag, but keep in mind that a career-worst shooting percentage of 4.6% kept Kessel handcuffed.
If Kessel leaves the desert, he'll likely end up on a side with more offensive firepower where he could have a larger impact. His championship pedigree as a two-time Stanley Cup winner also can't be overlooked. Kessel may have missed out on the playoffs for the past two seasons, but that's arguably when he's at his best: He owns a career 0.79 point-per-game clip in the regular season and a 0.84 rate in the postseason.
Colin Blackwell - C/RW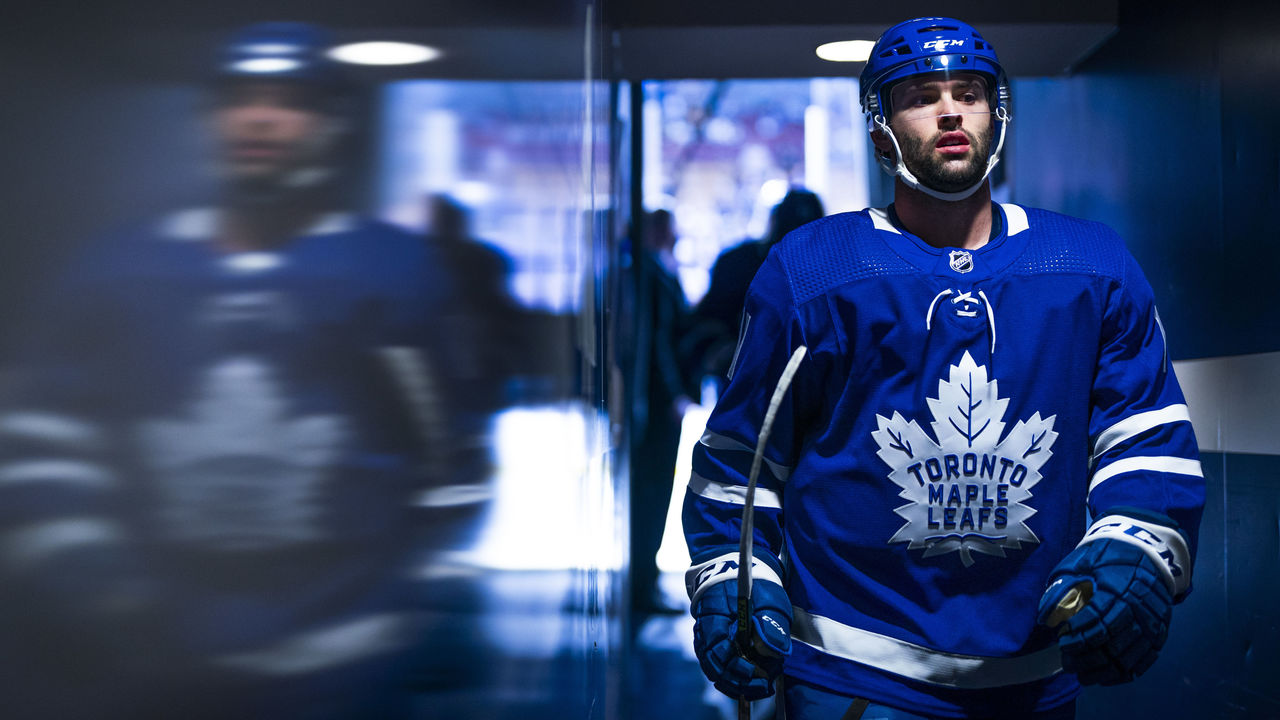 | GP | G | A | ATOI | 2021-22 Cap Hit | Projected Contract |
| --- | --- | --- | --- | --- | --- |
| 58 | 10 | 10 | 11:56 | $725K | $959.5K x 1 year |
With 138 games of NHL experience to his name, Colin Blackwell has already played for four organizations and could make it five this summer.
Wherever the journeyman-in-the-making ends up, he'll likely slot in just fine thanks to his Swiss Army knife style of play. Blackwell hasn't seen a ton of ice time - his career average is 12:21 - but what he's able to do in those limited minutes is admirable and dependable. The 2011 seventh-rounder can play in all situations and has proven he can provide a bit of a pop on the penalty kill after scoring two shorthanded goals in 2021-22.
The 29-year-old's offense diminished following the trade to the Maple Leafs just before the deadline this past season, but he did produce for the Seattle Kraken at a respectable clip, with eight goals and nine assists in 39 contests. His best statistical season came in 2020-21 when he scored 12 times in 47 games with the New York Rangers, translating to a 20-goal pace over 82 contests. Blackwell did some of his work that campaign alongside Artemi Panarin and Ryan Strome, so he can move up and down the lineup in a pinch.
Blackwell will likely never provide quite the same eyepopping value as Bunting for less than $1 million. But teams can feel confident they'd be getting a player who can inject a ton of energy into their bottom six at an extremely agreeable price tag.
Braden Holtby - G
| GP | SV% | GAA | Record | 2021-22 Cap Hit | Projected Contract |
| --- | --- | --- | --- | --- | --- |
| 24 | .913% | 2.78 | 10-10-1 | $2M | $1.443M x 1 year |
After the Vancouver Canucks bought him out following their COVID-19-ravaged 2020-21 campaign, goaltender Braden Holtby desperately needed a bounce-back season. Luckily for him, that's essentially what he got with the Dallas Stars in 2021-22 despite being limited due to injuries.
Holtby was 22nd in the league in goals saved above average (4.57) and 41st in goals saved above expected (0.81) at five-on-five this past season. To compare, he was in the bottom 10 in both metrics while with the Canucks. His .922 save percentage at even strength ranked 14th among all goaltenders who played at least 20 games in 2021-22. The veteran also got his overall save percentage back over the .900 mark and his goals against average under three for the first time since 2018-19.
The 32-year-old may no longer be the Vezina Trophy-winning goaltender who captured the Stanley Cup with the Washington Capitals. However, he can still be an ideal fit on a squad that has a young netminder who can benefit from sharing the crease with an accomplished and experienced mentor.
Details surrounding the injured Holtby's playing status for the 2022-23 season are fuzzy, but barring a season-long absence, he has a real shot at outperforming his projected sub-$2-million contract if he stays healthy and builds on his momentum.
Ian Cole - D
| GP | G | A | ATOI | 2021-22 Cap Hit | Projected Contract |
| --- | --- | --- | --- | --- | --- |
| 75 | 2 | 17 | 17:09 | $2.9M | $2.613M x 2 years |
Ian Cole isn't the flashiest rearguard slated to hit the market this summer, but he's been a safe bet on the blue line for the bulk of his career. His projected cap hit of just over $2.6 million may be a small price to pay for the consistency he brings in a bottom-pairing role.
Cole wasn't just a passenger on the defensively sound Carolina Hurricanes this past season. Among Hurricanes defensemen to play at least 20 games, Cole's 2.2 expected goals against per 60 minutes at five-on-five were the best on the team.
Carolina also controlled 56.5% of the expected goals with Cole on the ice at five-on-five, which was the second-highest mark amongst the team's blue-liners behind only Jaccob Slavin. Additionally, the 33-year-old ranked third on the Hurricanes' league-leading penalty-killing unit in shorthanded ice time per game (2:30).
Cole isn't in the same tier as John Klingberg or Kris Letang - who re-upped in Pittsburgh for six years to the tune of $6.1 million per season - and will obviously come at a far lower price. However, he's also projected to cost less than other pending UFA rearguards such as Calvin De Haan, Nikita Zadorov, and Brett Kulak.
Michael Stone - D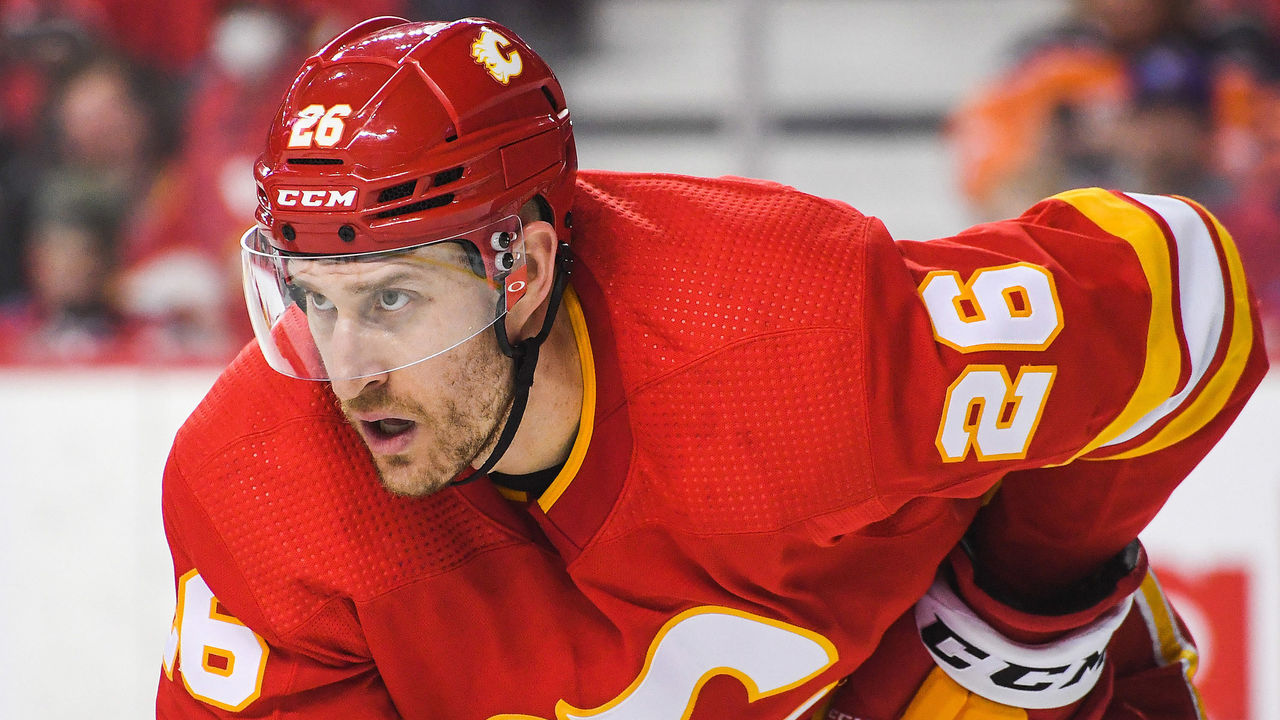 | GP | G | A | ATOI | 2021-22 Cap Hit | Projected Contract |
| --- | --- | --- | --- | --- | --- |
| 11 | 2 | 4 | 17:27 | $750K | $800.7K x 1 year |
This one is mostly for fun since it's admittedly a bit of a reach to call Michael Stone a potential bargain, especially if we're just looking at his regular-season results - he watched a lot of Calgary Flames games from the press box in 2021-22.
However, Stone truly came alive in the playoffs, scoring two goals and three assists in nine contests while averaging 13 minutes per game. Stone's possession numbers were also eyebrow-raising: The Flames controlled a team-high 67.9% of the shot attempts and 64.3% of the expected goals with him on the ice at five-on-five in the postseason.
Of course, no organization will pay him millions of dollars based on a few sparkling performances in the playoffs, but he has some serious low-risk, high-reward potential. The 32-year-old will get paid like a depth defenseman, which certainly can't make-or-break a team, but if he demonstrates even the smallest flash of what he accomplished in the 2022 Stanley Cup Playoffs, then there's no doubt Stone has some level of bargain capability.
(Analytics source: Natural Stat Trick, Evolving-Hockey)
Comments
✕
More bang for your buck: Examining potential free-agent bargains
  Got something to say? Leave a comment below!