4 skaters who could tilt Game 6 of Hurricanes-Rangers series
Jared Silber / Getty Images
With a 3-1 victory on Thursday, the Carolina Hurricanes improved to 7-0 on home ice this postseason. Up 3-2 in the Eastern Conference semifinals, Carolina has the New York Rangers on the ropes heading into Game 6, which goes Saturday night under the bright lights of Madison Square Garden.
The Canes aren't just looking to earn a date with the Tampa Bay Lightning; they're also trying to claim their first road win of these playoffs.
So who's crucial to a series-clinching win? And on the Rangers' side, who might tilt Game 6 in the home team's direction and help force a Game 7?
Goalies are inherently important, so let's skip them and focus on four skaters.
Sebastian Aho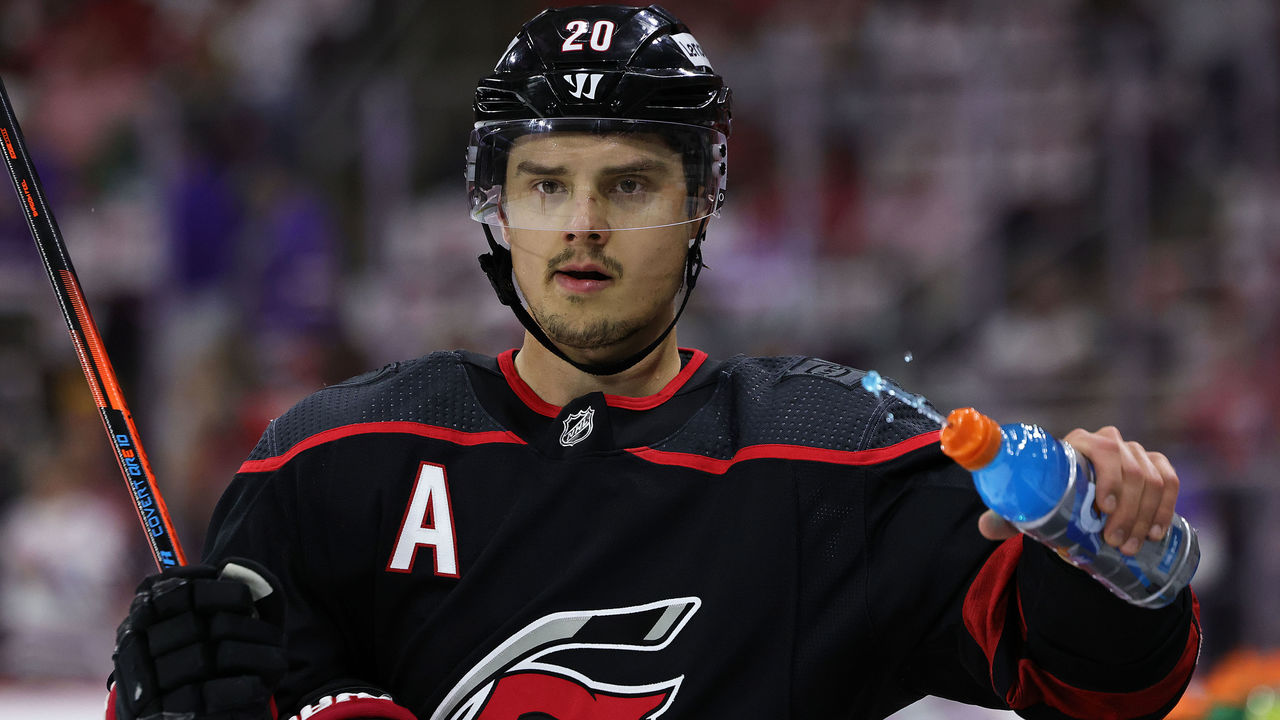 In Carolina, the face of the franchise is coach Rod Brind'Amour. The club arguably doesn't employ a brand-name superstar player - though Aho is in the conversation for that distinction and would surely be held in greater regard in the hockey world if he happened to work in a higher-profile market. (Hey, remember Montreal's offer sheet?)
Well, Game 6 is set up for a superstar performance from Aho.
His four points this series are tied for first among Hurricanes players. He's hit the post or crossbar three times, and playing five-on-five, he has a series-best 70.4 expected goals percentage. Aho hasn't been dominant, but he's contributed to the series lead and is due for a good bounce or two.
Game 6 offers Rangers coach Gerard Gallant another chance to flex his matchup muscles against Aho and linemates Seth Jarvis and Teuvo Teravainen. Interestingly, the Aho line saw a lot of defensemen K'Andre Miller and Jacob Trouba in Game 3, and then mostly Adam Fox and Ryan Lindgren in Game 4. In both games, Aho finished with better five-on-five shot metrics than the Rangers' chosen pairing, yet he lost the battle on the scoreboard 1-0.
Of course, trophies aren't handed out for impressive underlying numbers or post/crossbar counts. You must execute in elimination games, and in Game 6, Aho - who on his best days is a brilliant two-way center - has a glorious opportunity to outduel the Rangers' defense and stud goalie Igor Shesterkin.
Artemi Panarin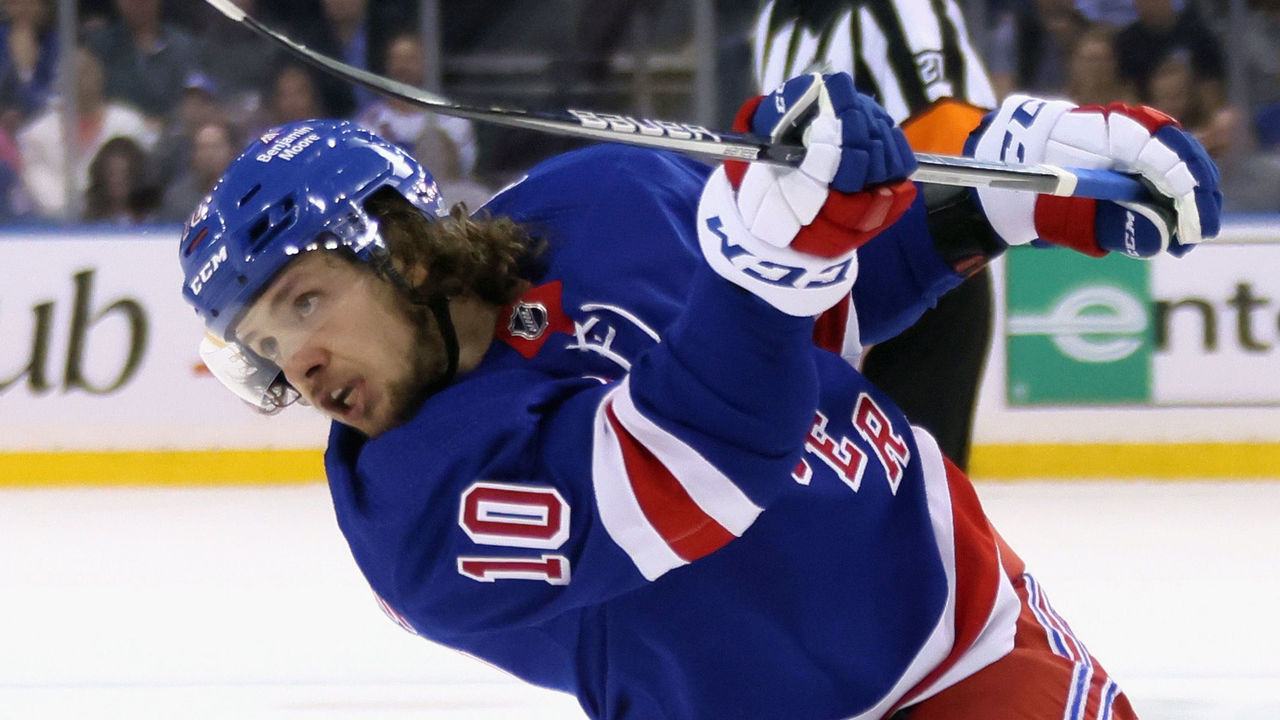 Two power-play assists. Zero five-on-five points. Eleven giveaways.
Those stats are eating at Rangers fans right now. Panarin, the highest-paid player on either team, has been a non-factor for the vast majority of the series.
In 12 playoff games, Panarin has registered just five even-strength points while being credited with a playoff-high 29 giveaways. In Round 1, the all-world playmaker didn't make a real impact until he scored in overtime of Game 7 to dispose of the Pittsburgh Penguins. Sloppy and conservative with the puck, he's failed to be the offensive engine New York needs him to be.
Maybe Panarin's injured? Perhaps his memorable pre-Game 2 quote - "I would love to do some stupid shit on the blue line, but I can't" - has morphed into a full-on mental block? Perhaps Panarin is overthinking everything because his creative, shifty style doesn't always mesh with the tight-checking playoffs?
We likely won't know the answers until his season is over.
Not to be left off the hook, Chris Kreider has only one goal and nine shots in 92 minutes of action against the Hurricanes. That's unacceptable for a 52-goal scorer. It's absolutely imperative both Panarin and Kreider provide ample support to Mika Zibanejad and the other Rangers forwards in Game 6.
Vincent Trocheck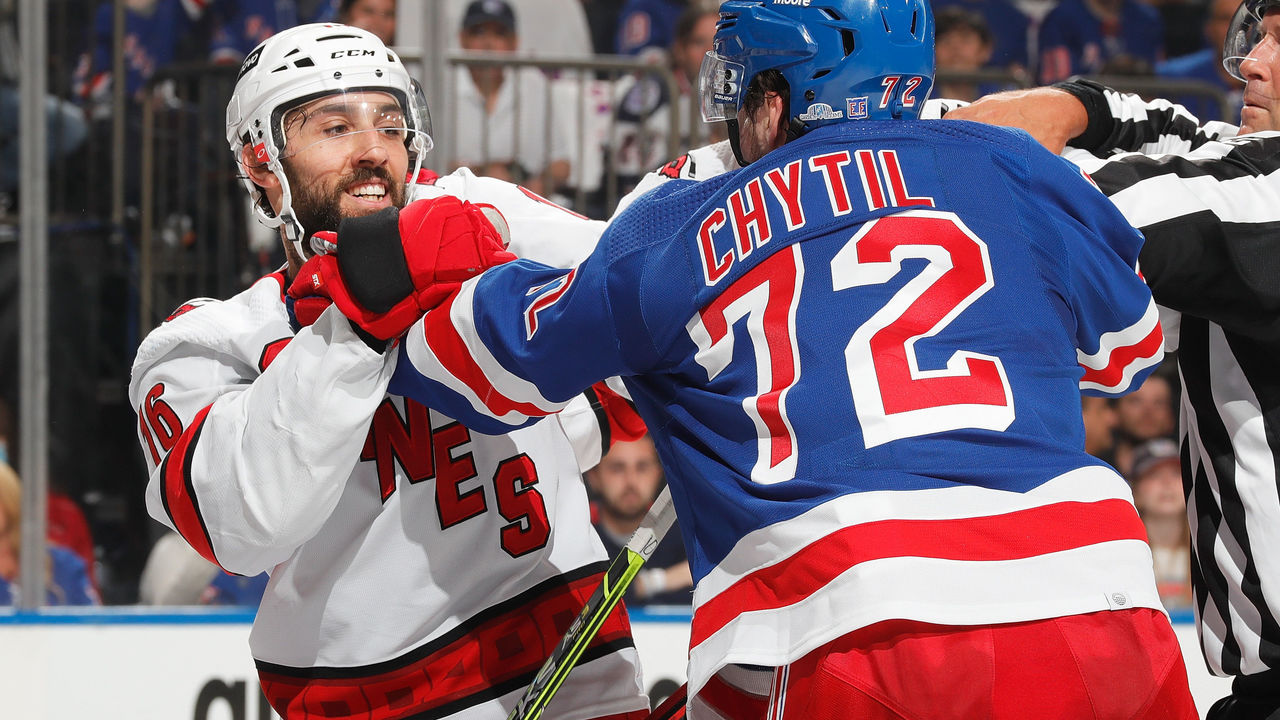 Trocheck and linemate Andrei Svechnikov were brilliant in Game 5.
Trocheck, who led all Canes forwards in ice time, opened the scoring while killing a penalty in the first period. He finished 13-for-17 in the faceoff circle and got into the kitchen of opposing players throughout the night. Svechnikov was buzzing, too, finally coming alive with a late-game insurance goal. The breakaway tally broke his five-game scoring drought.
Svechnikov's game-breaking ability puts him high on a list of potential Game 6 X-factors, but it's Trocheck and his ceiling that's extra crucial to Carolina.
As somebody who embodies the Canes' all-for-one identity, Trocheck can be a tone-setter. When he's truly dialed in, his blend of fierce competitiveness and understated finesse can make a difference. If Game 5 is any indication, it appears he's found his A-game at the right time.
Ryan Lindgren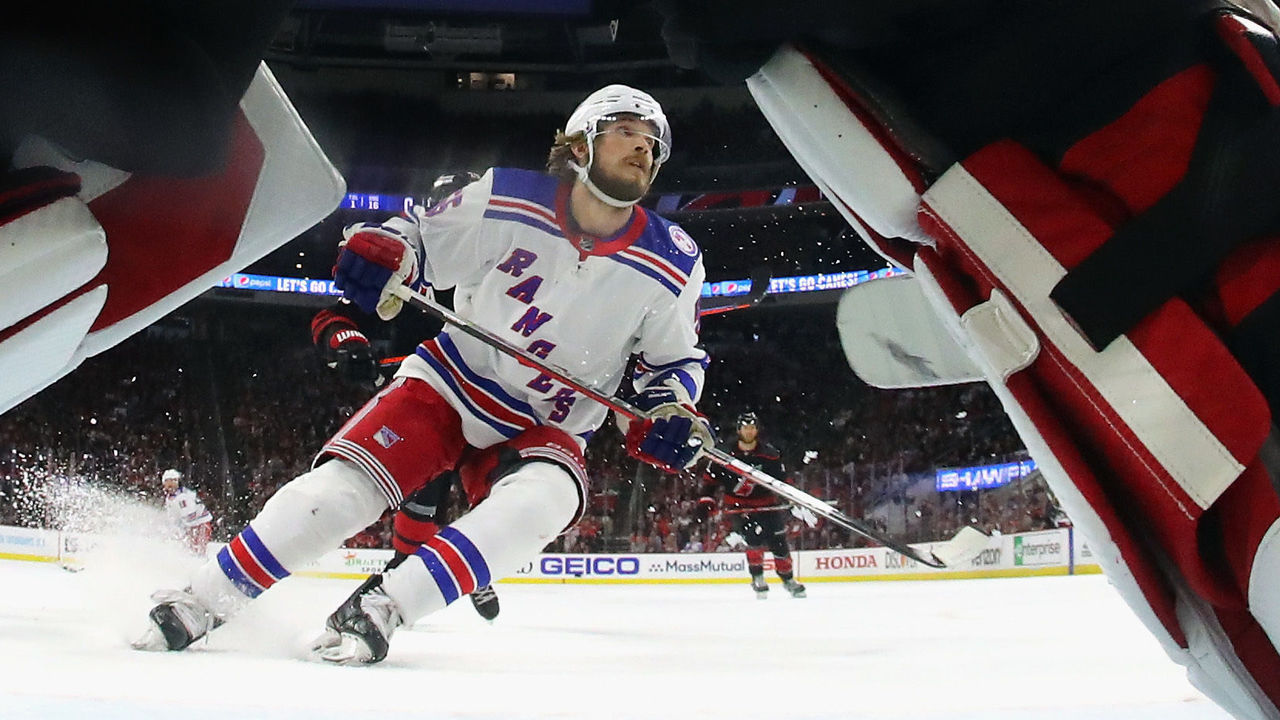 Similar to Trocheck, there's a heart-and-soul vibe to Lindgren.
As the understated defense partner of Norris Trophy winner Adam Fox, Lindgren doesn't wow with skill or pace. But Lindgren - who missed three games in the first round due to a lower-body injury and may still be dealing with it - will battle for every inch on the defensive side of the puck and chip in occasionally on offense.
Two of his point shots in Game 4 led directly to Rangers goals. In nine total playoff games, the 24-year-old Minnesotan has been on the ice for five New York goals and three against in 171 five-on-five minutes. In all situations, he's blocked 24 of the opposition's shots, by far the highest per-game rate on the team.
It's been a relatively low-scoring series. New York owns the last change at home, giving them favorable matchups. Lindgren will be front and center in Game 6.
John Matisz is theScore's senior NHL writer. Follow John on Twitter (@MatiszJohn) or contact him via email (john.matisz@thescore.com).
Comments
✕
4 skaters who could tilt Game 6 of Hurricanes-Rangers series
  Got something to say? Leave a comment below!