Norris Trophy Power Rankings: Josi reenters the fold
Welcome to the fifth edition of theScore's Norris Trophy Power Rankings.
These rankings focus on analytics and the all-around ability of defensemen rather than just points or reputation.
xGF% = the share of expected goals a team produces while a player is on the ice at five-on-five
xGA/60 = expected goals against per 60 minutes at five-on-five
5. Adam Fox, Rangers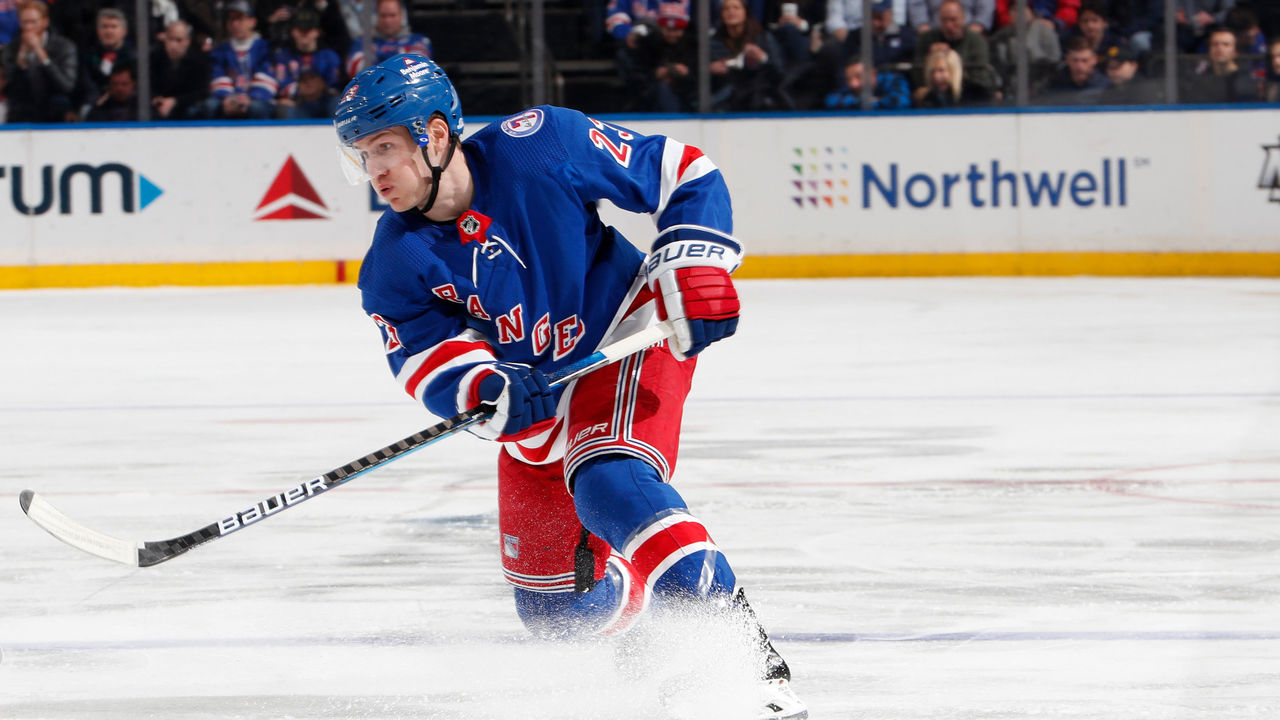 | GP | G | A | ATOI | xGF% |
| --- | --- | --- | --- | --- |
| 51 | 7 | 46 | 24:26 | 50.2 |
Previous rank: 4th
Fox continues to slide on this list. He was first in December, third in January, fourth in February, and now fifth in March. If Charlie McAvoy hadn't had a down month himself, Fox may have found himself outside the top five.
This is not entirely Fox's fault - it's more indicative of the players ahead of him on this list. He's coming off a stellar month with six assists and a 55.9 xGF% in his last seven games.
The Rangers are one of the worst underlying squads in the league, especially as far as playoff teams go. They rank 27th in the NHL in xGF%, but that mark improves over six percentage points when Fox is on the ice compared to when he's off.
4. Roman Josi, Predators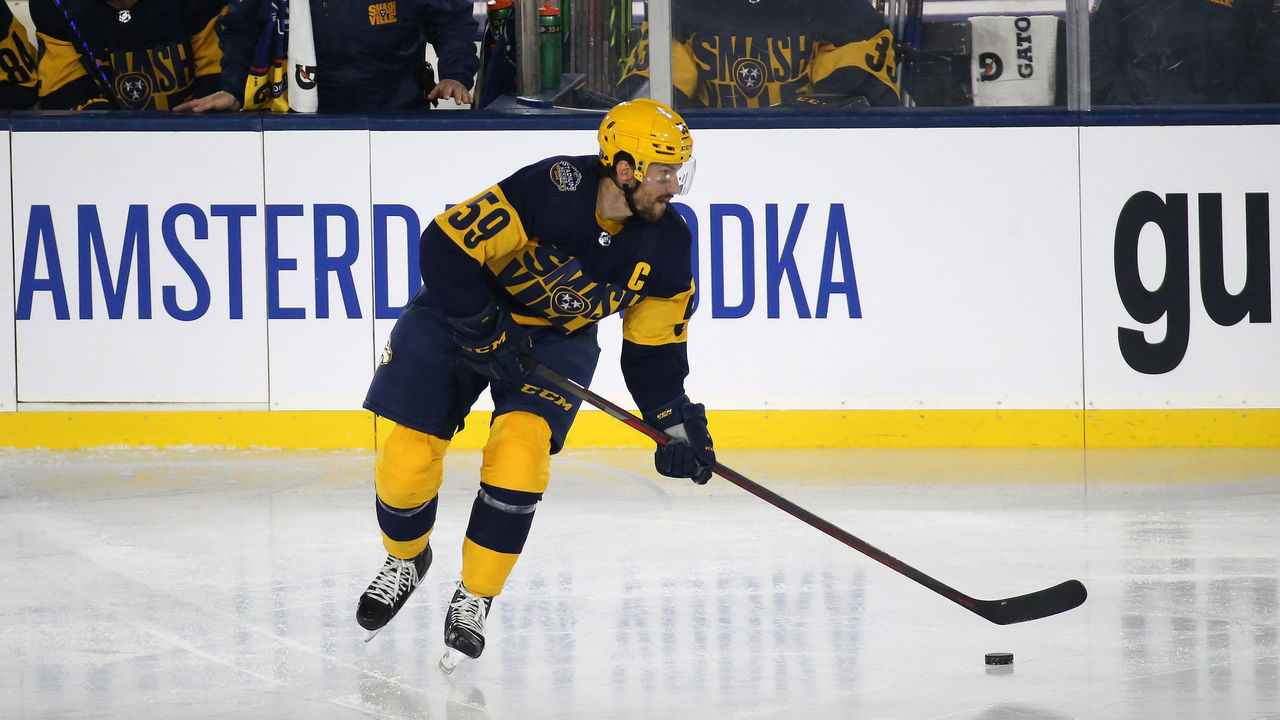 | GP | G | A | ATOI | xGF% |
| --- | --- | --- | --- | --- |
| 52 | 14 | 41 | 25:17 | 52.1 |
Previous rank: N/A
Josi is appearing on this list for the first time since the opening month of the season when he found himself at No. 1 after a scorching-hot start. His play since then has been nothing to balk at, but there have been five defensemen consistently playing at an elite level in front of him.
We cannot ignore Josi any longer, though. The Predators captain has reeled off 11 points in his last eight games with a 51.7 xGF%. His defensive metrics are solid, too, as he ranks in the top 50 in xGA/60 among blue-liners.
What's most impressive about Josi's season is that he's doing it without his longtime partner Ryan Ellis, who was traded to Philadelphia in the offseason. He's been playing primarily with youngster Dante Fabbro, but it hasn't affected his performance one bit - the sign of a true No. 1 D-man.
3. Aaron Ekblad, Panthers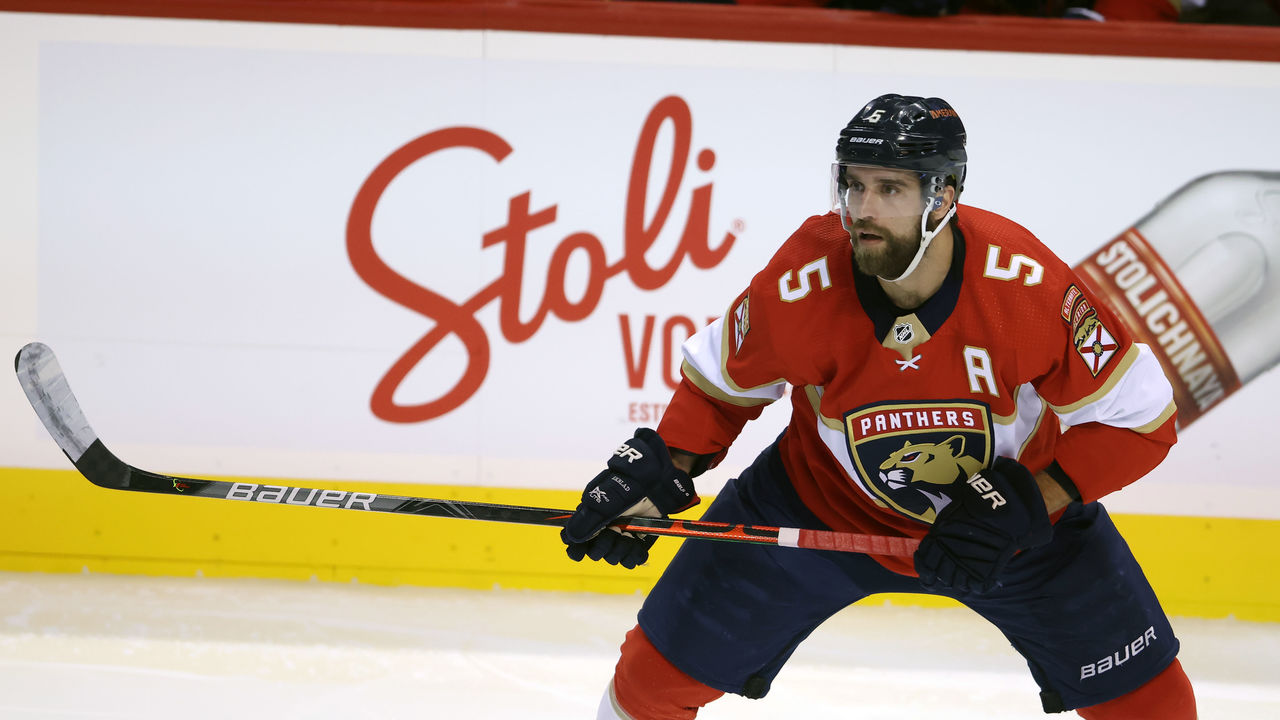 | GP | G | A | ATOI | xGF% |
| --- | --- | --- | --- | --- |
| 52 | 14 | 35 | 25:20 | 57.6 |
Previous rank: 3rd
The Panthers had some significant time off during what was supposed to be the Olympic break, so Ekblad's only played six games since the last edition of these rankings. He made the most of them, though, churning out four goals, four assists, and an xGF% of 60.7%.
Ekblad is firmly entrenched in the No. 3 spot right now. He's widened the gap between No. 4 and No. 5 but still has work to do to crack the top two.
2. Victor Hedman, Lightning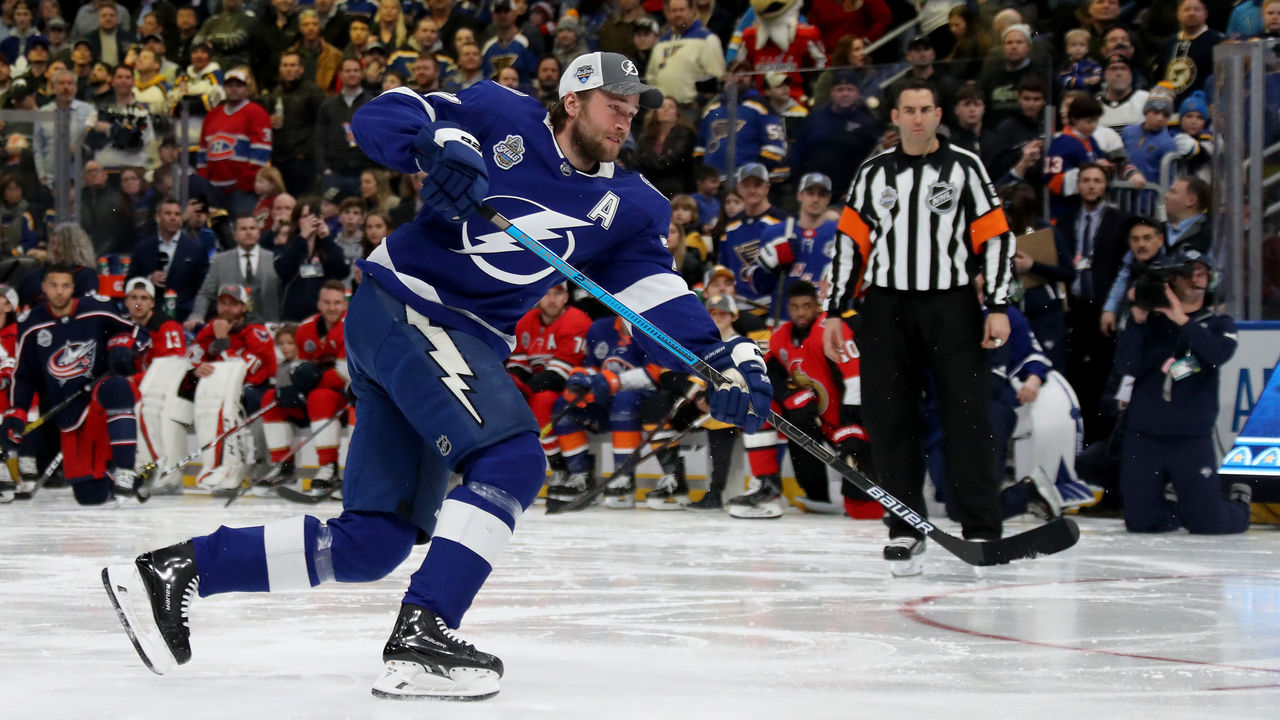 | GP | G | A | ATOI | xGF% |
| --- | --- | --- | --- | --- |
| 52 | 11 | 40 | 25:25 | 57.7 |
Previous rank: 1st
It was a rather quiet month for Hedman. He only played six games, registering a goal, three assists, and a 54.7 xGF%. The reason he's dropped out of the top spot has more to do with the player ahead of him on our list rather than his own play. That says a lot about our No. 1, considering Hedman is having arguably the best season of his Hall of Fame career.
Hedman is still very much in this race and could easily find himself back at No. 1 next month. It should be a compelling finish between the 31-year-old veteran and the young, hotshot defenseman who holds the top spot.
1. Cale Makar, Avalanche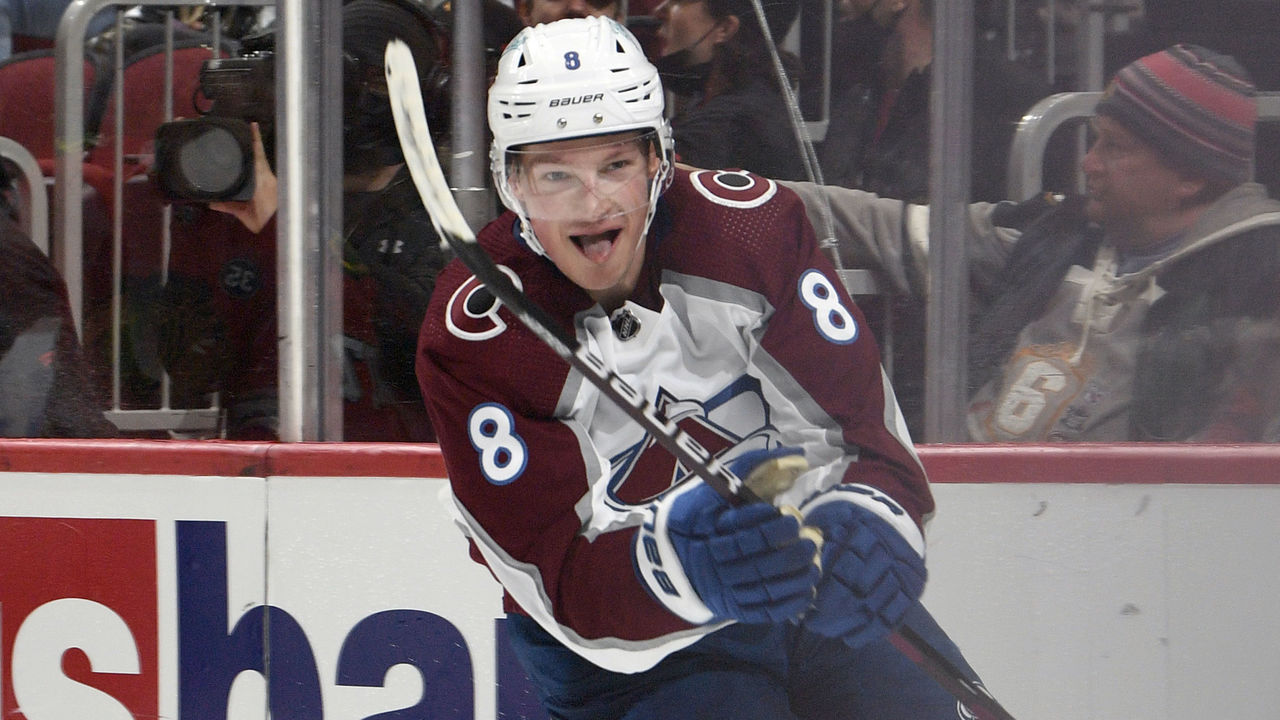 | GP | G | A | ATOI | xGF% |
| --- | --- | --- | --- | --- |
| 50 | 18 | 40 | 25:11 | 57.2 |
Previous rank: 2nd
Makar owns our top spot in part because of his play since the last edition of these rankings. Although he was held goalless over his last 10 games, he still tallied 14 assists - 12 of them at even strength - and a 60.7 xGF%. While his torrid goal-scoring pace from early in the season is drying up, Makar is still impacting the game with his elite playmaking and defensive play.
Makar is still on pace for 90 points. He would be the first defenseman to reach the 90-point mark since Hall of Famer Ray Bourque recorded 91 in 1993-94.
The impact he has on his team can't be understated, as well. Colorado's xGF% increases by seven percentage points when he's on the ice compared to when he's off it. Tampa Bay's xGF% increases the same amount when Hedman hits the ice, too, but Makar's strong play of late gives him a slight edge in what's shaping up to be one of the most memorable Norris races ever.
Honorable mentions: Charlie McAvoy, Kris Letang, Devon Toews
(Analytics source: Natural Stat Trick)
Comments
✕
Norris Trophy Power Rankings: Josi reenters the fold
  Got something to say? Leave a comment below!