NHL Power Rankings: Each team's biggest cause for concern
National Hockey League / Getty
This is the fourth edition of theScore's NHL Power Rankings for the 2021-22 season. Check back for updated rankings every second Monday during the regular season.
In this edition, we examine each team's biggest cause for concern so far this season.
1. Carolina Hurricanes (14-2-0)
Previous rank: 2
Things are going nearly perfectly for the Hurricanes, who pace the NHL in points while sitting top 10 in all the important categories. Any complaint about Carolina's start is nitpicking - but pricey offer sheet target Jesperi Kotkaniemi only has four points through 16 games.
2. Florida Panthers (13-2-3)
Previous rank: 1
There's not much to complain about for Panthers fans. The team currently leads the Atlantic Division, and though captain Aleksander Barkov is on the sidelines, his injury isn't as serious as it could have been. Perhaps the most concerning trend for Florida is an expected goals for rate (53.6%) that's significantly lower than its actual goals for rate (65.3%) at five-on-five.
3. Washington Capitals (11-3-5)
Previous rank: 15
The Capitals can't seem to find a win beyond regulation. They haven't even participated in a shootout yet this season since their opponents always burn them in overtime; Washington has five OT losses already.
4. Edmonton Oilers (13-4-0)
Previous rank: 3
It's no secret the Oilers dominate on the power play, scoring at a bonkers 39.6% clip. But they've given up the seventh-most goals (39) in the league at five-on-five, toiling in the basement in that regard alongside the likes of the Seattle Kraken, Arizona Coyotes, Chicago Blackhawks, and Montreal Canadiens.
5. Toronto Maple Leafs (13-6-1)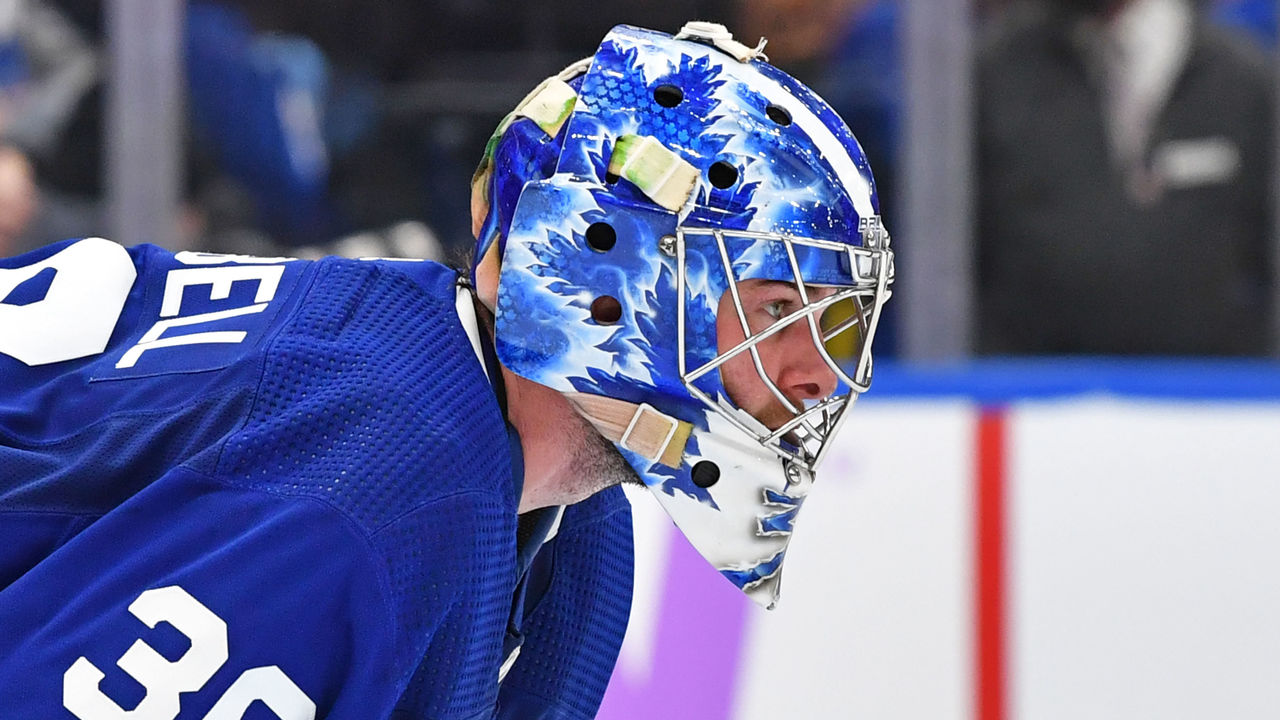 Previous rank: 11
Goaltender Jack Campbell has had a heavy workload early in the season, appearing in 16 of the Maple Leafs' 20 games. Toronto acquired Petr Mrazek during the summer in hopes of finally having a formidable tandem between the pipes, but the oft-injured goalie has made just two starts this season. If he can't stay healthy, Campbell could run out of gas quickly.
6. Calgary Flames (11-3-5)
Previous rank: 4
With 15 goals and two assists in 19 games, Andrew Mangiapane deserves to be celebrated amid his unbelievable start to the season. But the concern for the Flames is the 25-year-old's equally unbelievable 31.3 shooting percentage. Sustaining such a rate over the course of the campaign seems highly unlikely.
7. Tampa Bay Lightning (10-4-3)
Previous rank: 8
The Lightning could be without injured stars Nikita Kucherov and Brayden Point for the foreseeable future. The club has predictably been one of the league's top teams early in the season, but things have the potential to go downhill fast if injuries keep piling up.
8. New York Rangers (11-4-3)
Previous rank: 14
Goaltender Igor Shesterkin has bailed the Rangers out quite frequently this season, and they'd likely be in a far worse position without him manning the crease. New York has given up the third-most scoring chances against (462) and sixth-most high-danger scoring chances against (168) at five-on-five this season.
9. Boston Bruins (9-6-0)
Previous rank: 13
Linus Ullmark hasn't lived up to the four-year, $20-million contract he signed this past summer. Replacing Tuukka Rask was never going to be easy, but a .908 save percentage won't cut it for a Bruins team with Stanley Cup aspirations.
10. Anaheim Ducks (10-5-3)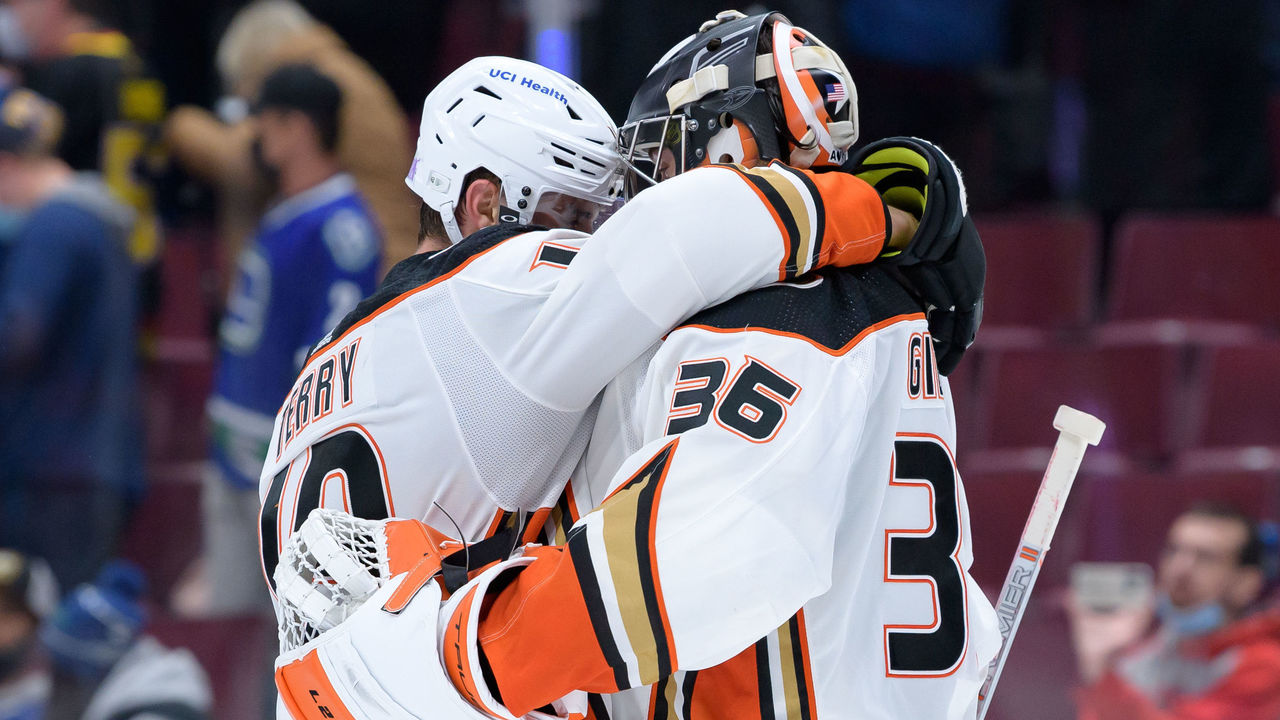 It's hard to point out anything worrisome about a team playing far above expectations and enjoying success for the first time in years. The only alarming thing so far is that some haven't accepted the Ducks might be for real.
Previous rank: 23
11. Minnesota Wild (11-6-1)
Previous rank: 7
The Wild have been known for their strong defensive game over the years, but the club seems to be struggling in that regard this season. Minnesota has allowed four goals or more in nine of 18 games.
12. Winnipeg Jets (9-4-4)
Previous rank: 9
Two combined goals from franchise cornerstones Blake Wheeler and Mark Scheifele is as surprising as it is concerning for the Jets. Both players need to start finding the back of the net.
13. Colorado Avalanche (8-5-1)
Previous rank: 20
Casualties continue to mount for the Avalanche, who recently added Bowen Byram and J.T. Compher to their seemingly never-ending injury list. Colorado has proved its mettle during a four-game win streak, but icing a shorthanded roster night in and night out takes its toll.
14. St. Louis Blues (9-6-2)
Previous rank: 5
Brandon Saad was one of the Blues' top offseason additions, but his underlying numbers don't look great so far. He has the fourth-worst Corsi For rating among forwards at five-on-five (48.77) and the second-worst expected goals for percentage (39.71).
15. Vegas Golden Knights (11-7-0)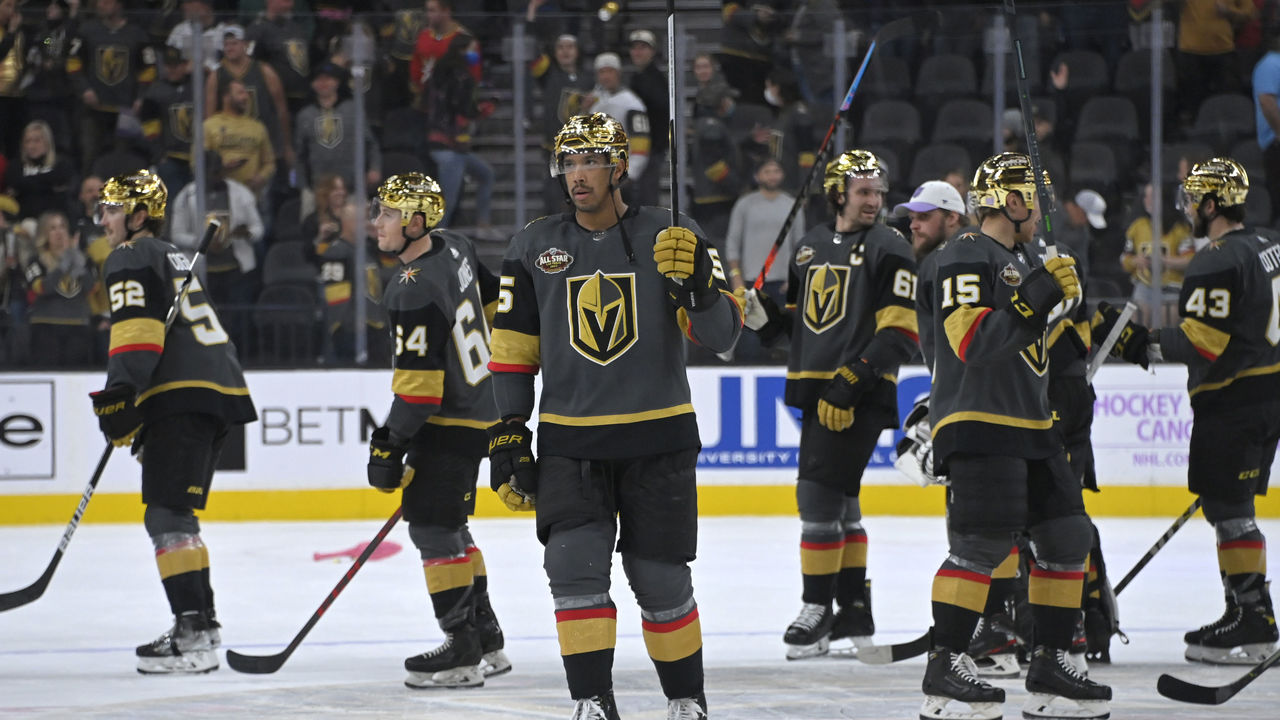 Previous rank: 17
The Golden Knights are missing some incredibly talented personnel, but a 12.2% power-play conversion rate is horrendous for any NHL unit.
16. Philadelphia Flyers (8-5-3)
Previous rank: 6
The Flyers tried to revamp their defense during the offseason and made a big splash by bringing in Ryan Ellis. But he's only appeared in four games this season, and the nagging injury that's kept him sidelined for longer than anticipated could remain an issue throughout the year.
17. New Jersey Devils (8-5-3)
Previous rank: 18
The Devils are proving to be a scrappy bunch this season, but those leaked alternate jerseys are a major cause for concern.
18. Pittsburgh Penguins (7-6-4)
Previous rank: 19
The Penguins' season has been fraught with injuries and COVID-19 concerns. But with dominant shutouts in its past two contests, things look to be back on track for Pittsburgh. Now the team just has to hope everybody can stay on the ice.
19. Los Angeles Kings (8-7-3)
Previous rank: 24
The Kings must tighten up on special teams to make a charge up the standings this season. Despite a solid start, Los Angeles ranks bottom 10 in both power-play (15.9%) and penalty-kill (77.8%) efficiency.
20. Nashville Predators (9-7-1)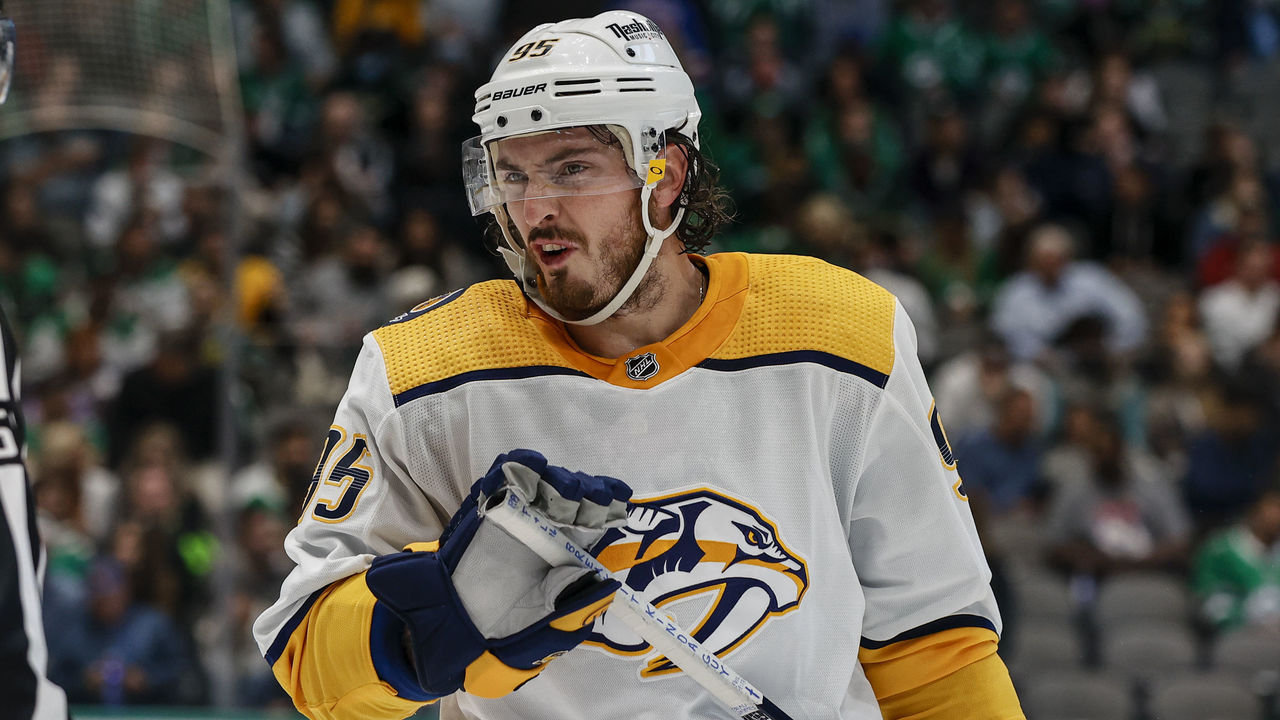 Previous rank: 21
The Predators aren't generating many quality opportunities, ranking 31st in the league with 115 high-danger scoring chances at five-on-five.
21. Columbus Blue Jackets (9-6-0)
Previous rank: 12
The Blue Jackets routinely give up too much in the defensive zone, surrendering the fourth-most shots against per game (33.9) while ranking 24th in even-strength shot attempts per 60 minutes (58.4).
22. New York Islanders (5-8-2)
Previous rank: 10
The Islanders have struggled to score and own the NHL's third-lowest shot total in all situations (449). The result is a minus-15 goal differential. Riding a six-game losing streak, New York needs to figure things out quickly.
23. Dallas Stars (7-7-2)
Previous rank: 27
The Stars can't seem to find reliable goal-scorers this season. Tyler Seguin and Roope Hintz lead the team with a modest five tallies apiece.
24. Buffalo Sabres (7-8-2)
Previous rank: 22
The Sabres have lost eight of their last 10 games after their hot start to the year. Buffalo looks to have come back down to earth, which means the team's faithful should be concerned about the rest of the season.
25. Detroit Red Wings (8-9-3)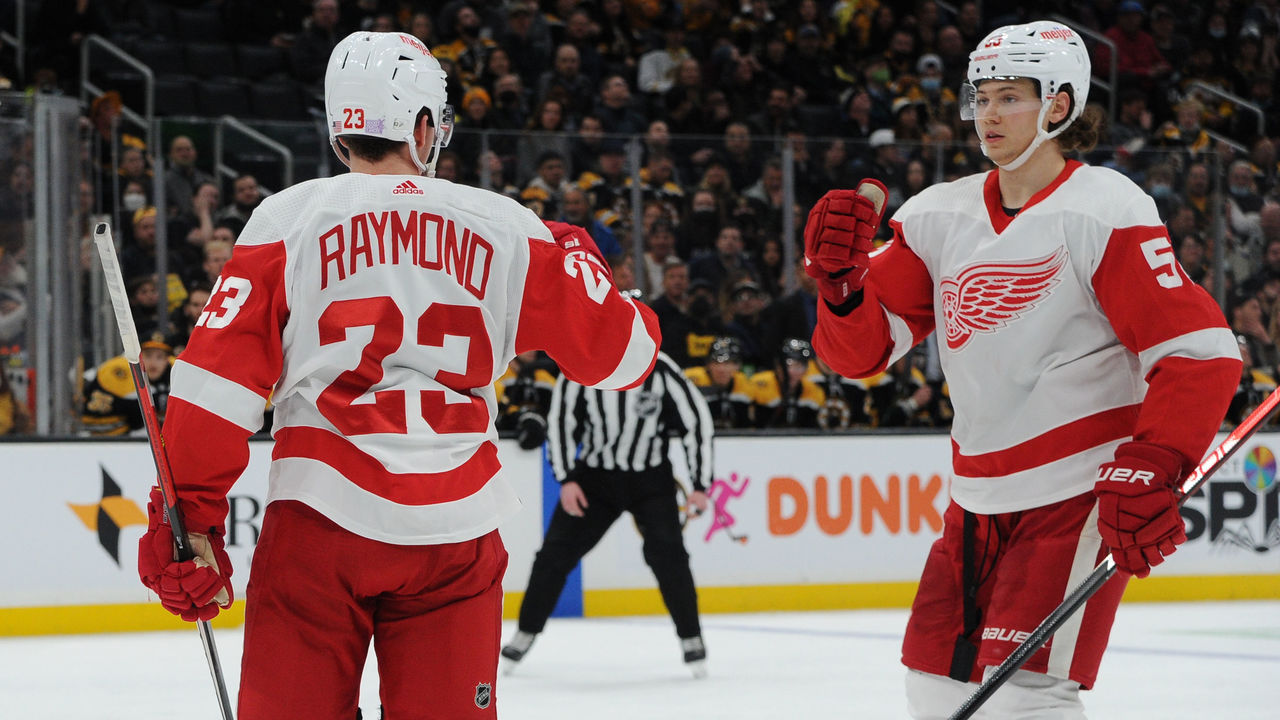 Previous rank: 25
The Red Wings are getting outstanding results from their top players and young guns. Having to choose between Lucas Raymond and Moritz Seider in the Calder Trophy race should have some voters concerned already.
26. San Jose Sharks (8-8-1)
Previous rank: 16
Evander Kane is set to finish serving his suspension at the end of November, so the Sharks must soon address his future with the team. It remains unclear if he'll return to San Jose, but he has three years left on his contract.
27. Chicago Blackhawks (6-10-2)
Previous rank: 31
No one expected Jonathan Toews to light the league on fire after missing all of last season for medical reasons, but the Blackhawks captain is goalless through 18 games. The once-dominant two-way force is also a minus-7 on the year.
28. Montreal Canadiens (5-13-2)
Previous rank: 30
Cole Caufield looked like he regained some confidence during his six-game AHL stint, but did the Canadiens call him back up too quickly? In what's looking like a lost season, the club should prioritize his development; Montreal can't afford to squander yet another blue-chip prospect.
29. Ottawa Senators (4-10-1)
Previous rank: 29
How long will it take the Senators to shake off the rust following their COVID-19 layoff? Ottawa dug itself an early hole with poor results to start the season and now faces an even steeper climb due to circumstances beyond its control.
30. Vancouver Canucks (6-11-2)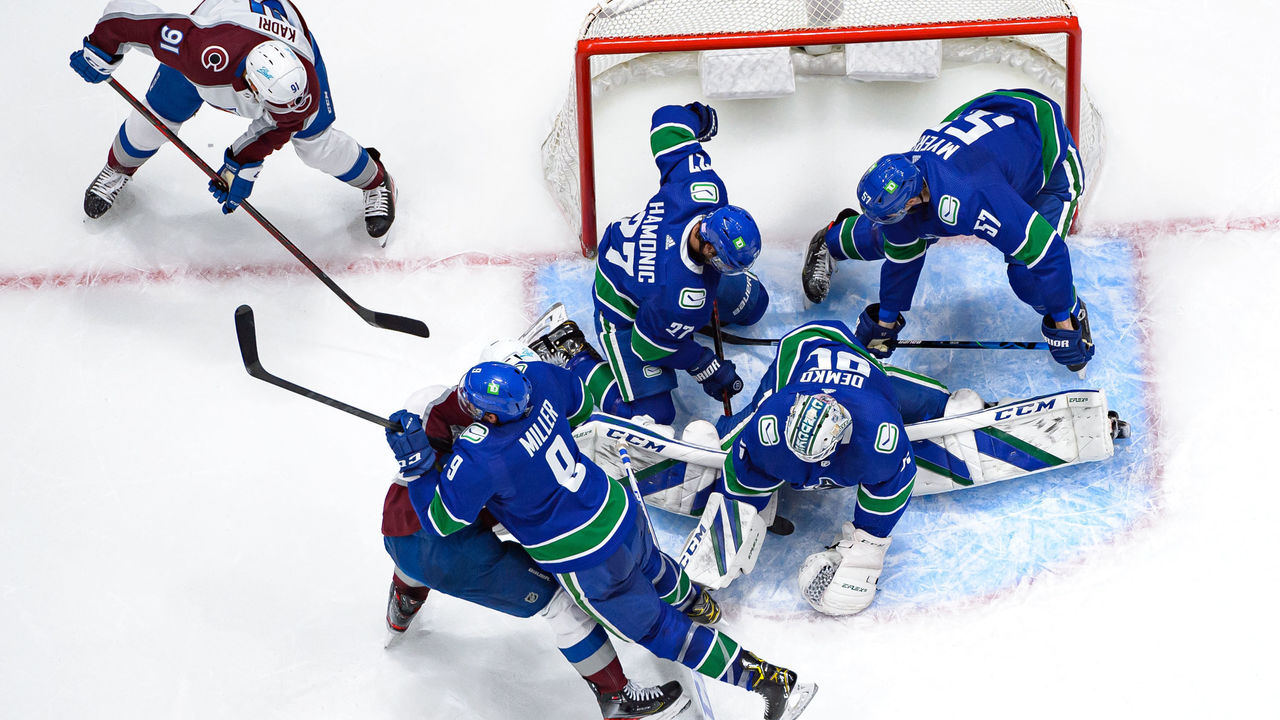 Previous rank: 26
Other than netminder Thatcher Demko, everything about the Canucks is cause for concern at this point. Vancouver is the not-so-proud owner of the worst penalty kill in the league, stumbling along at a 62.3% success rate.
31. Seattle Kraken (5-12-1)
Previous rank: 28
Philipp Grubauer has to be better. There's not much the Kraken can do when their No. 1 option in the crease has an .882 save percentage, a league-worst minus-11.3 goals saved above average, and minus-14.3 goals saved above expected at all strengths through 15 appearances.
32. Arizona Coyotes (4-13-2)
Previous rank: 32
There were virtually no expectations for success this season, but the Coyotes sorely lack an entertainment factor. There are solid hockey fans in Arizona, and they deserve something better than this team. Not even Jakob Chychrun is providing much pop, posting five points in 19 games.
(Analytics sources: Evolving Hockey, Natural Stat Trick)
Comments
✕
NHL Power Rankings: Each team's biggest cause for concern
  Got something to say? Leave a comment below!