Hot seat index: Where each NHL head coach stands entering the season
Scott Audette / National Hockey League / Getty
Behold, your comprehensive list of the statuses of all 32 NHL head coaches, broken down into tiers, as we inch toward the 2021-22 campaign.
Newcomers
Here, we have all first-year coaches and ones who took over at some point last season. These guys are somewhat an exception to the list and presumably safe as can be, barring something truly unforeseen.
Andre Tourigny, Coyotes: It will be interesting to see how Tourigny, a highly successful skipper at the junior level, manages in his first year in the bigs. Considering the roster he's inherited, his hands are already full.
Brad Larsen, Blue Jackets: How will Columbus look in the post-Tortorella era? It's unlikely the Jackets reach the playoffs, but if Larsen can unlock Patrik Laine again, his first season will probably be viewed as a success.
Dominique Ducharme, Canadiens: He only has 38 regular-season games under his belt, but a trip to the Stanley Cup Final in his first half-year at the helm made a pretty strong first impression.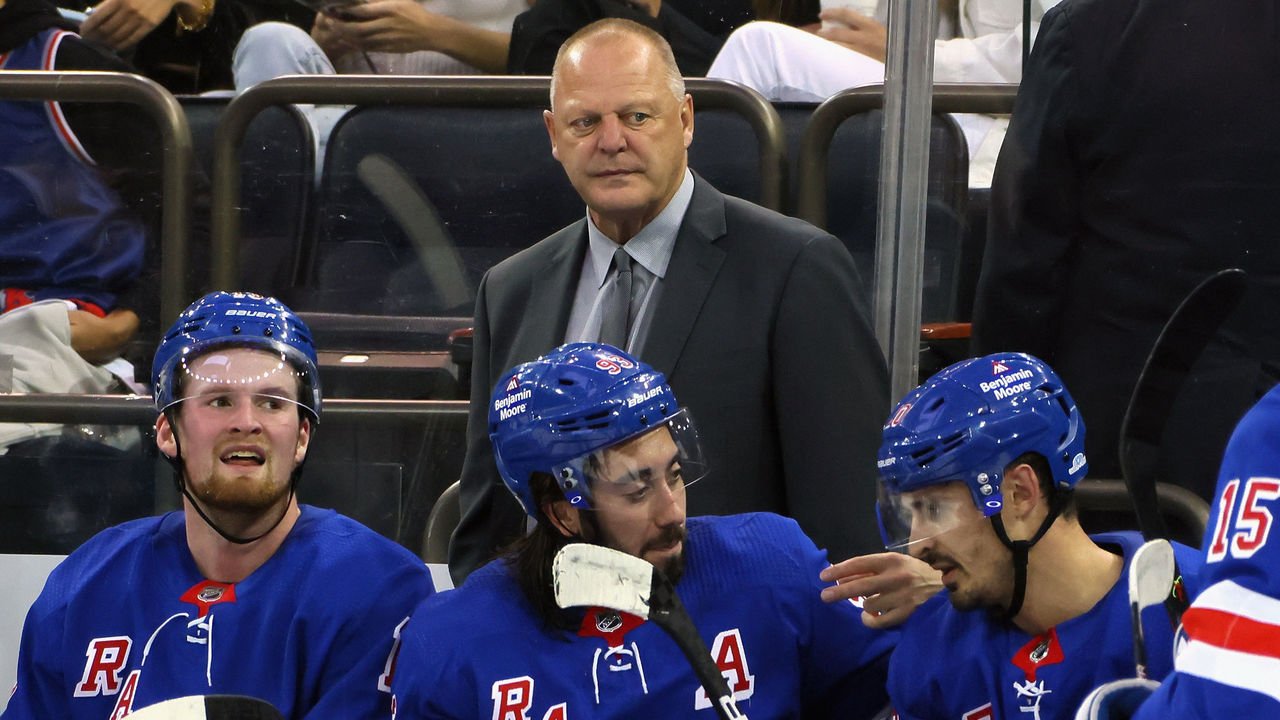 Gerard Gallant, Rangers: Many believe New York hit a home run by bringing in Gallant. His job in Year 1 is to push the up-and-coming Rangers into the playoff mix.
Don Granato, Sabres: Buffalo looked better under Granato after he took control of last season's overall dismal showing, but there's still a long way to go for the coach to prove he's the guy to navigate a rebuild.
Darryl Sutter, Flames: It's a make-or-break year for the Flames, and the club's decision to put Sutter in charge will be front and center. Of everyone in this category, he's under the most pressure.
Dave Hakstol, Kraken: Hakstol is back in a head coaching role and has a blank canvas to make his mark on the NHL's newest franchise. Can he make Seattle competitive off the bat?
Not going anywhere
Here are the best of the best; mortal locks to stay put unless they decide to quit on their own terms.
John Cooper, Lightning: The NHL's longest-tenured coach is sitting on back-to-back Stanley Cups and a chance to lead Canada to a gold medal at the Olympics. He's as likely to be discarded as Nikita Kucherov.
Barry Trotz, Islanders: Trotz has the Isles on the cusp of a championship, and there's no coach better suited to his team's identity.
Comfortable via strong reputation
The next group includes coaches not quite in the top tier, but ones who have a long leash to work with based on successful tenures to this point.
Bruce Cassidy, Bruins: Since taking over in Boston, Cassidy is 194-82-41 with a trip to the Stanley Cup Final and a Jack Adams Award. The Bruins have been a force under his guidance and should be again this season.
Rod Brind'Amour, Hurricanes: If it weren't for Carolina's unpredictable ownership, Brind'Amour would be in the above tier. After all, he did just win the Jack Adams and sign a contract extension, but never say never when it comes to the Canes.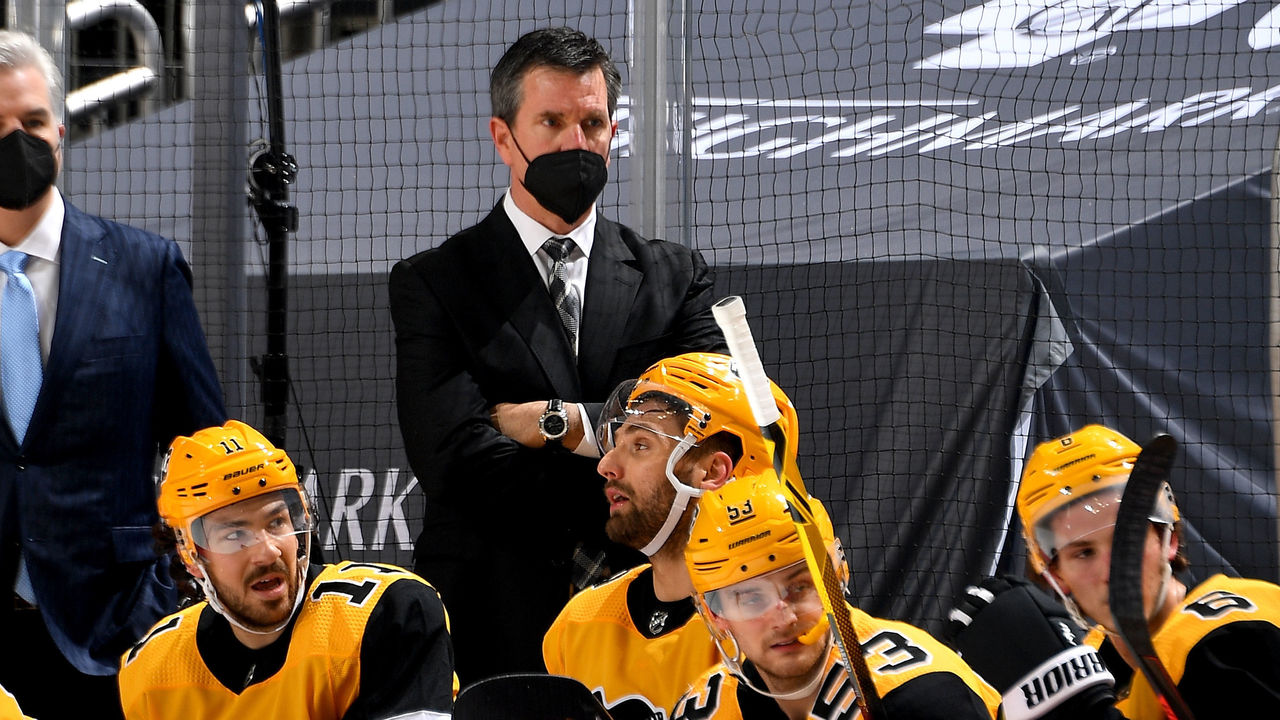 Mike Sullivan, Penguins: Pittsburgh starts its season behind the eight ball with Sidney Crosby and Evgeni Malkin shelved, but there's no question the Pens trust Sullivan to keep them afloat until they're at full strength.
Paul Maurice, Jets: Maurice is fourth on the all-time games coached list and sixth in wins, so his reputation speaks for itself. Now that Winnipeg has reinforced its blue line, he has to be feeling pretty comfortable about his job.
Joel Quenneville, Panthers: Coach Q has three years left on his contract and is in charge of transforming Florida from a competitive team to a championship-caliber one. There are few better options out there for that task.
Probably safe
Here we have a mix of tenured and relatively new coaches. This group should feel safe right now, but pressure could begin to mount if things go south.
Jared Bednar, Avalanche: Colorado has mile-high expectations this season, and Bednar's track record suggests he's the man for the job. However, another first- or second-round exit next spring could put him on the chopping block.
Sheldon Keefe, Maple Leafs: Given all that's occurred since he took over from Mike Babcock, it's easy to forget that Keefe's entering his first full campaign as an NHL head coach. His recent two-year extension indicates he's in good standing, but no one in the Leafs organization is protected from the intense pressure.
Peter DeBoer, Golden Knights: Vegas is one of the NHL's powerhouses, and DeBoer has done nothing to show he's on thin ice. Then again, neither did Gallant in 2020.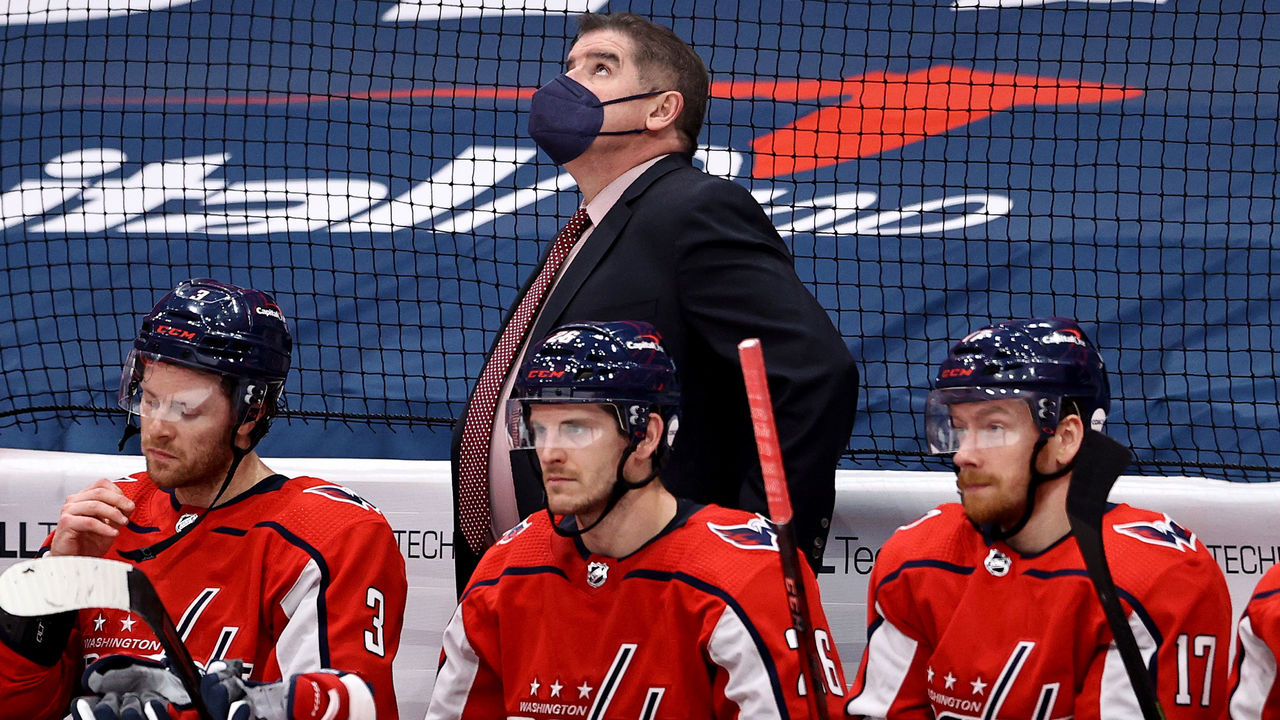 Peter Laviolette, Capitals: Laviolette is only one year into his Capitals tenure and is one of the league's highest-paid coaches at $4.9 million per year. He must feel secure, but Washington's aging core doesn't have too many kicks at the can left. A wasted season wouldn't be taken lightly.
D.J. Smith, Senators: Ottawa clearly trusts Smith to lead the club forward, as he inked a two-year extension this offseason. But belief and progress are two different things, even though Smith does have some time on his side.
Rick Bowness, Stars: Dallas' 2020-21 campaign was a write-off due to injuries, essentially giving Bowness a pass for the club finishing outside the playoffs. He led the Stars to the Cup Final in the bubble and will need to bring them back into contention in the final year of his contract.
Todd McLellan, Kings: Los Angeles has acquired the pieces to begin its ascent back up the standings. McLellan will likely have a couple chances to return the club to the playoffs.
Make-or-break year
This group has a ton riding on the upcoming campaign. A playoff berth will go a long way for each of these coaches.
Travis Green, Canucks: Green's roster has been revamped, and he's recently been rewarded with a new contract. Still, missing the postseason could lead to significant changes in Vancouver.
Jeremy Colliton, Blackhawks: Chicago added a Vezina winner and a star defenseman, and it gets its captain back this season. Poor results after such positive change could leave the writing on the wall for Colliton in his first NHL gig.
Dean Evason, Wild: Evason has been successful since taking the reins in Minnesota but finds himself in the final year of his contract. Up against a full schedule and a top-heavy Central Division, he has his work cut out to prove he's the guy to lead the Wild to sustained success.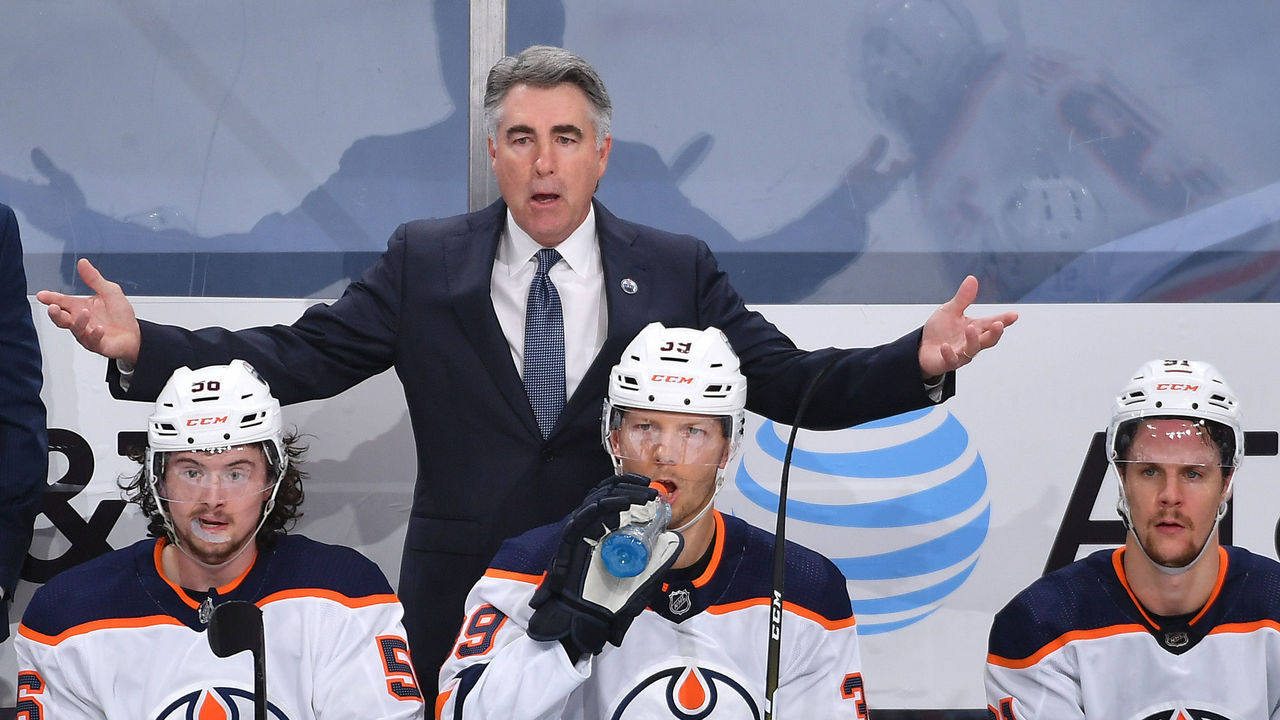 Dave Tippett, Oilers: Edmonton is poised to showcase its deepest offense of the Connor McDavid era in a weak Pacific Division, but question marks on the blue line and in goal make Tippett's situation a bit tenuous. Wasting another year of No. 97's prime won't be tolerated.
Craig Berube, Blues: He's in the final year of his contract and his club has fallen flat in back-to-back postseasons since winning the Stanley Cup. Results are a must for Berube this year as he aims for a new deal.
Alain Vigneault, Flyers: Vigneault has three years remaining on his contract but will need a bounce-back season to feel safe in Philly. Robin Lehner's allegations against the veteran coach's treatment of players didn't provide the best start to a crucial year.
Lindy Ruff, Devils: New Jersey needs to take a step forward this season. General manager Tom Fitzgerald ticked all the boxes in free agency, and it's up to Ruff to pull the strings and make it work.
In the pressure cooker
The next group is on the hot seat. None of these coaches have a particularly enviable roster at their disposal, but as they say, you can't fire players.
Dallas Eakins, Ducks: No one expects anything from Anaheim this season. This year could be a wash as Eakins finishes his contract before giving way to a new voice to lead the rebuild.
Jeff Blashill, Red Wings: Blashill is also on an expiring deal. Detroit has been uninspiring for years, and he'll have to make a noticeable impact this season to be re-upped in Hockeytown.
John Hynes, Predators: Nashville is seemingly staring a rebuild in the face. Underperforming, overpaid stars and a lack of depth have altered the Preds' outlook in recent years, and if this is the year it all unravels, Hynes will likely be the scapegoat.
Bob Boughner, Sharks: San Jose still possesses a decent amount of quality players but wasn't a playoff threat in the last two seasons. If Boughner can't rally his club to outperform its California rivals or Seattle, he'll probably be on his way out.
(Contract details source: CapFriendly)
Comments
✕
Hot seat index: Where each NHL head coach stands entering the season
  Got something to say? Leave a comment below!