Ranking the NHL's 5 best defense pairings entering 2021-22
Adam Glanzman / Getty Images Sport / Getty
As important as it is to have a dangerous top line, icing an elite defense pairing who can shut them down and turn play in the other direction is just as - if not more - integral to success.
Below, we rank the five best blue-line duos in the NHL entering the new campaign.
All stats are from the 2020-21 season at five-on-five:
TOI = time on ice together
GF% = goals for percentage
xGF% = expected goals for percentage
5. MacKenzie Weegar-Aaron Ekblad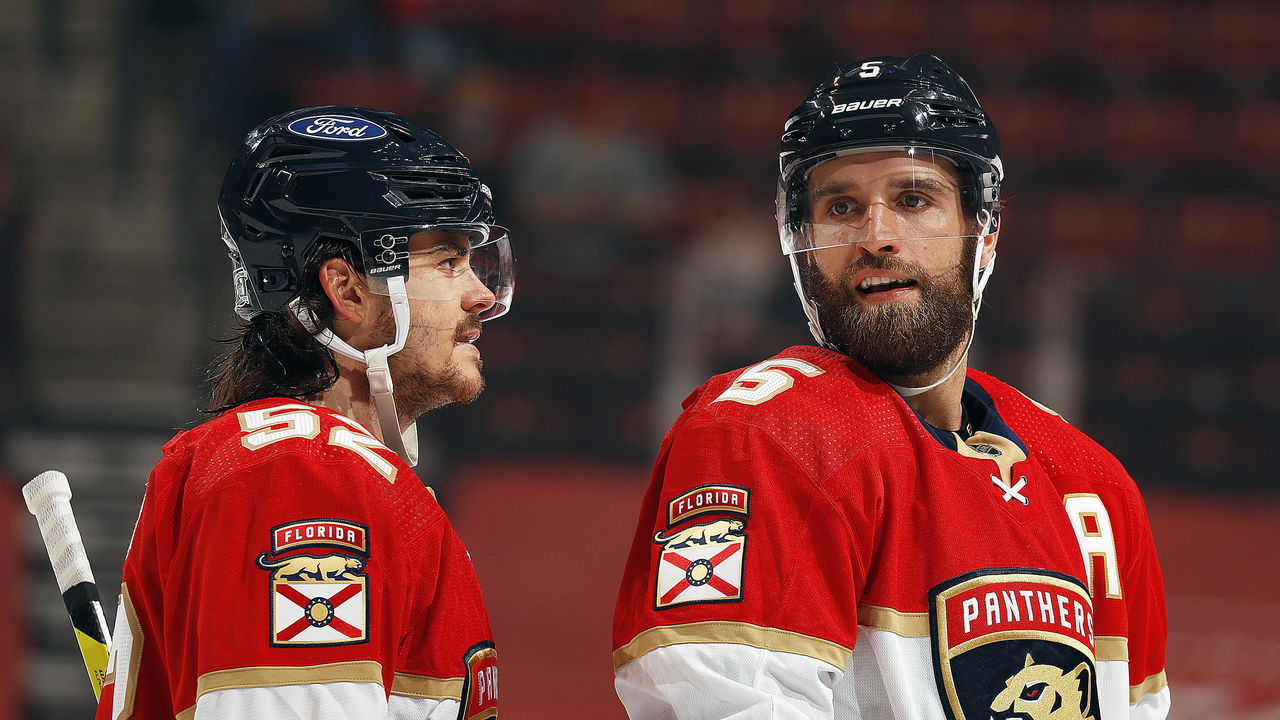 | TOI | GF% | xGF% |
| --- | --- | --- |
| 517 | 59.9 | 56.7 |
Weegar and Ekblad have been teammates with the Florida Panthers for four straight seasons but only became regular partners over the last two. They're an odd pairing since they both shoot right. Every other pairing on this list is left-right, and the vast majority of same-handed pairings around the league are left-left.
Nonetheless, Weegar seems to have no issues playing on his off side. As a former No. 1 pick, Ekblad is obviously the headliner, but Weegar has quietly been one of the league's most effective blue-liners over the last couple seasons.
Weegar posted outstanding underlying numbers this past campaign, leading to an eighth-place finish in Norris Trophy voting. He managed to thrive after Ekblad went down with a season-ending injury, registering 17 points in his final 19 regular-season games.
4. Ryan Lindgren-Adam Fox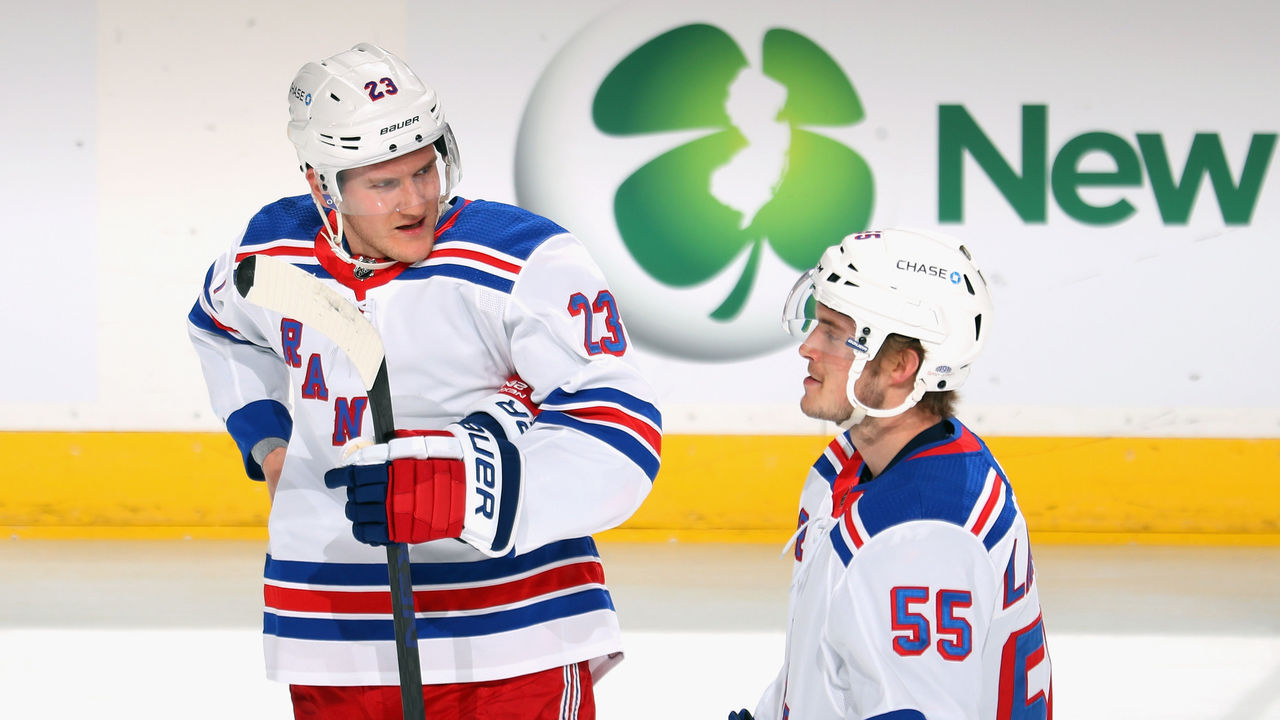 | TOI | GF% | xGF% |
| --- | --- | --- |
| 664 | 66.6 | 59.1 |
Lindgren and Fox have been inseparable since entering the league as rookies in 2019-20 for the New York Rangers, playing nearly all of their five-on-five minutes together. They've proven to be quite the duo, too. After playing softer minutes in their first year, the pair excelled while matching up against top competition in 2020-21.
Fox is the much-deserved reigning Norris Trophy winner, so, obviously, he's the marquee member of this pairing. But Lindgren is certainly no slouch; he makes smart, steady plays with the puck and boasts a physical game for his size (6-feet, 191 pounds).
This pairing is already elite, but it should climb this list in years to come considering both players are just 23.
3. Matt Grzelcyk-Charlie McAvoy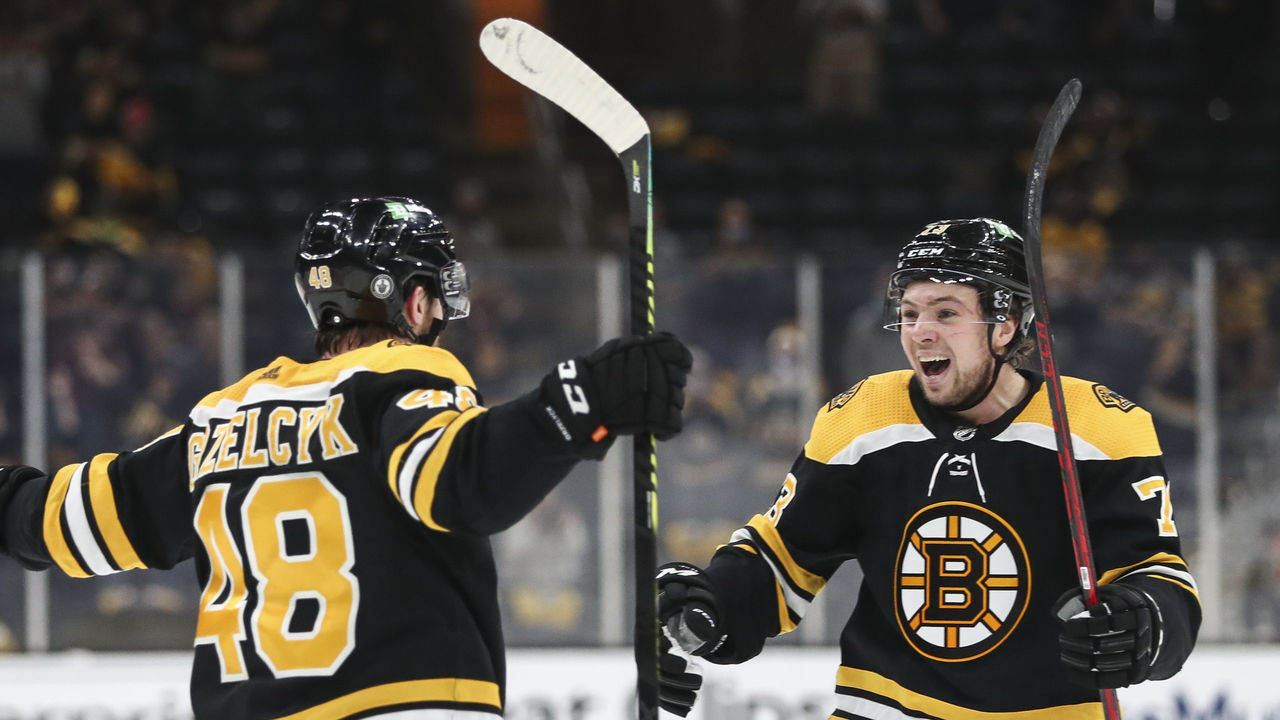 | TOI | GF% | xGF% |
| --- | --- | --- |
| 342 | 73.2 | 66.3 |
There's a caveat here: Grzelcyk and McAvoy aren't each other's exclusive partners. They played more minutes together than any other two Boston Bruins defensemen, but McAvoy played nearly as many minutes with Jeremy Lauzon, while Grzelcyk logged significant time with both Brandon Carlo and Kevan Miller.
It's also unclear whether Boston's two best defensemen will start the season together. Head coach Bruce Cassidy may want to split them up to anchor their own pairing.
However, it's clear that when they are together, they form an elite combo. Among pairings to log at least 300 five-on-five minutes, Grzelcyk and McAvoy ranked second in GF% and xGF% behind only Mark Giordano and Chris Tanev.
2. Devon Toews-Cale Makar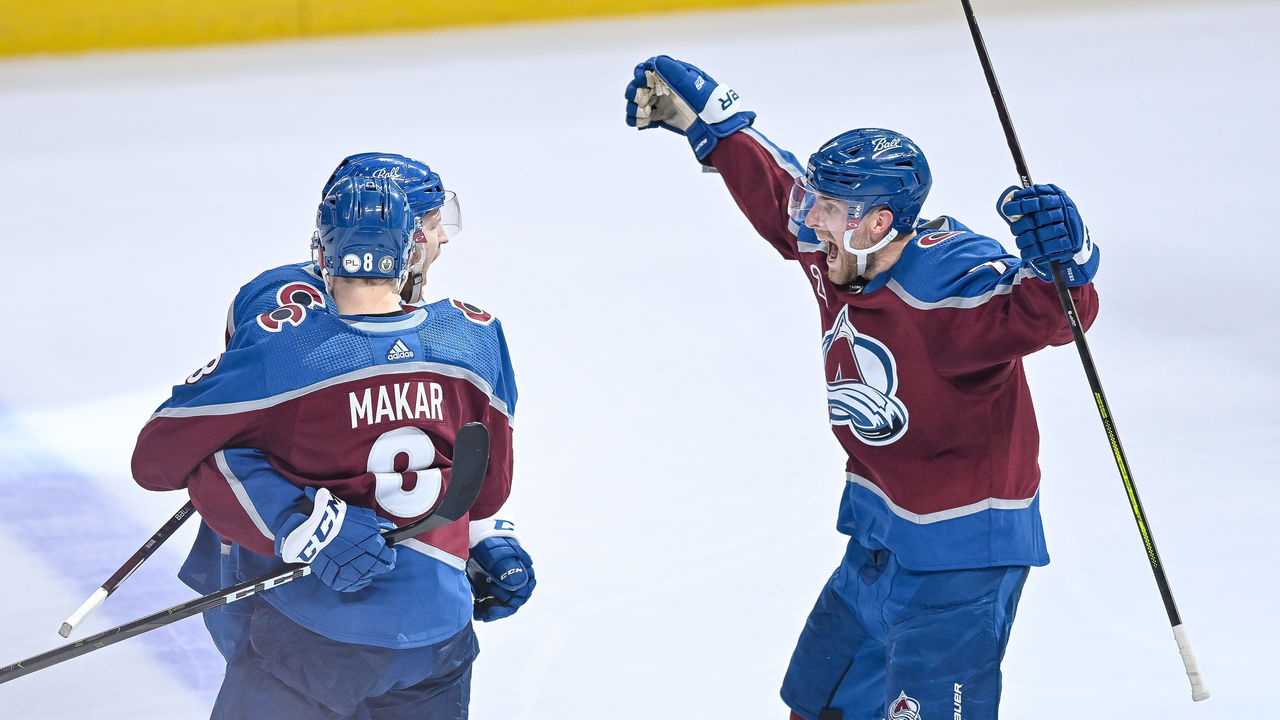 | TOI | GF% | xGF% |
| --- | --- | --- |
| 366 | 66.4 | 64.4 |
Toews was a welcome addition to the Colorado Avalanche last season, posting a career-best 31 points while finishing 11th in Norris Trophy voting. He served as a steadying presence to complement the running-and-gunning Makar, who finished as the Norris Trophy runner-up and likely would've won the award had he stayed healthy
The Avalanche tend to switch their D pairings around a lot, but it's clear the combination of Toews and Makar was most effective. The duo finished third in the league in GF% and xGF% among defense pairings with at least 300 five-on-five minutes together.
The 2020-21 campaign was their first together, and even though Toews is out to begin this year as he recovers from offseason shoulder surgery, it's clear this pairing has ample room to grow moving forward.
1. Adam Pelech-Ryan Pulock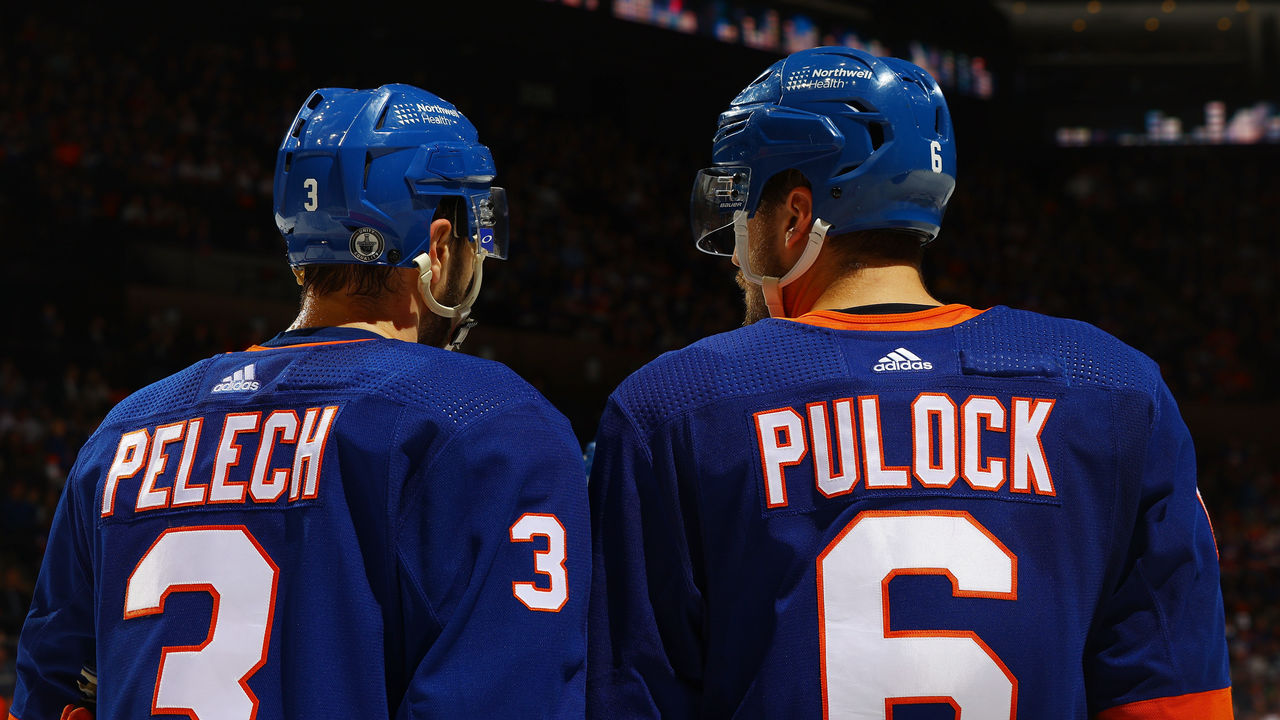 | TOI | GF% | xGF% |
| --- | --- | --- |
| 777 | 60.1 | 61.6 |
The New York Islanders have been the league's stingiest defensive team over the last few years. While much of the credit deservingly goes to head coach Barry Trotz, the pairing of Pelech and Pulock is a massive part of that success.
Consider this: Without Pelech and Pulock on the ice at five-on-five, the Islanders' GF% drops nearly 7% and their xGF% decreases by almost 12%. Trotz has a great system in place, but the Isles get outplayed when their top D pairing is on the bench.
This is what separates Pelech-Pulock from Toews-Makar or Grzelcyk-McAvoy. The Avalanche and Bruins are still very strong possession teams without their top D-men on the ice, but the Islanders suffer without their best pairing. Pelech and Pulock also start just 33% of shifts in the offensive zone that aren't on the fly, while most other pairings on this list are near 50% or higher.
Pelech and Pulock keep the puck away from their net and drive play in the other direction. That's exactly what you want out of a defense pairing.
(Analytics source: Evolving-Hockey)